The pink dog harness in the wild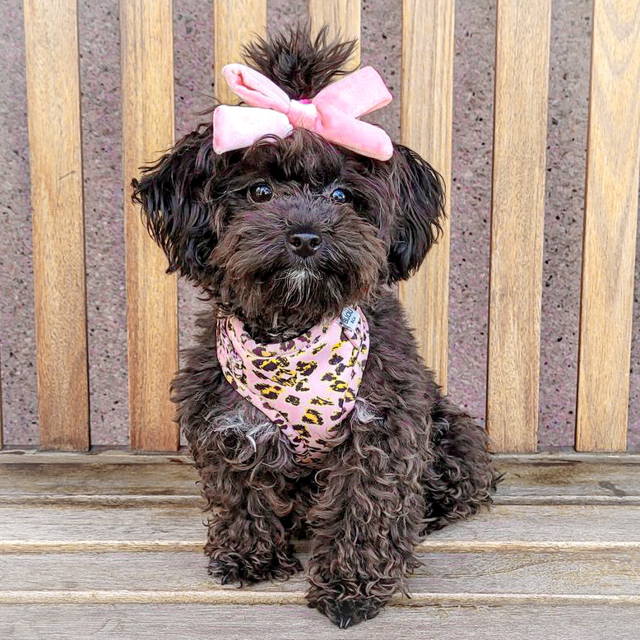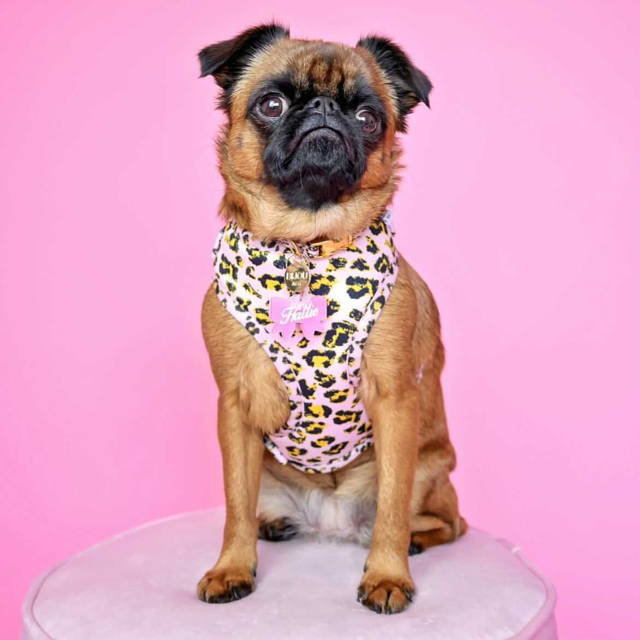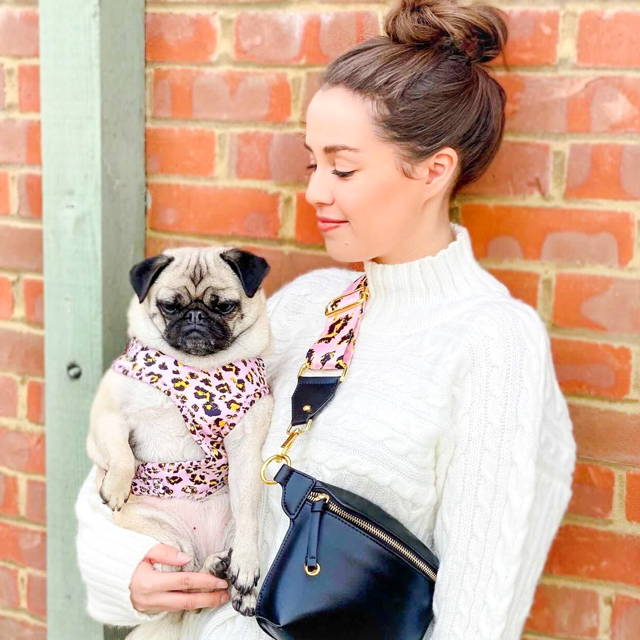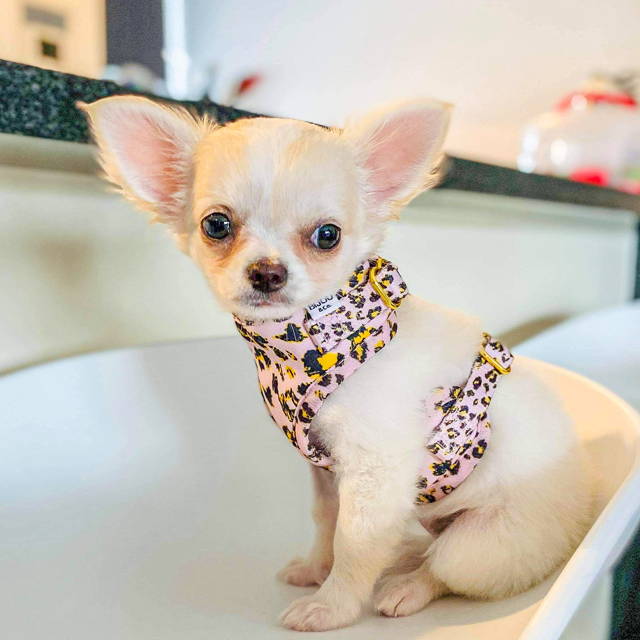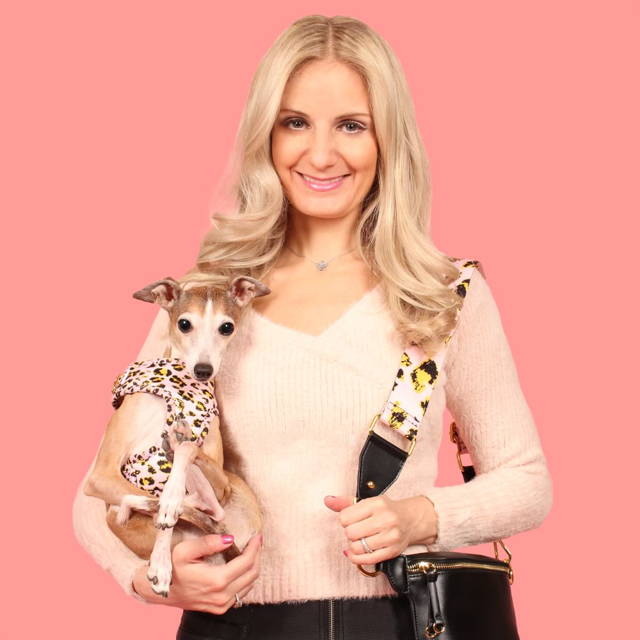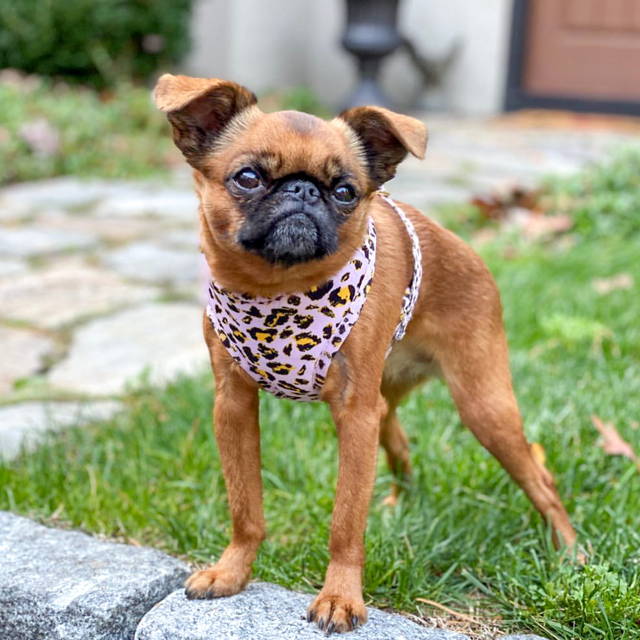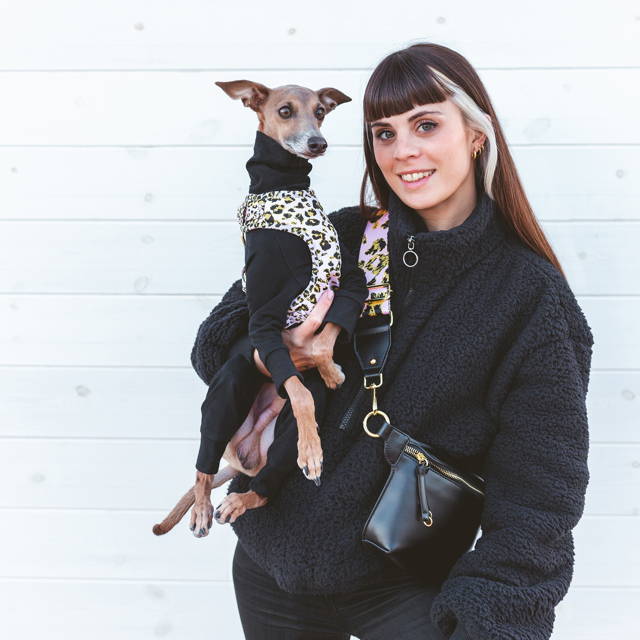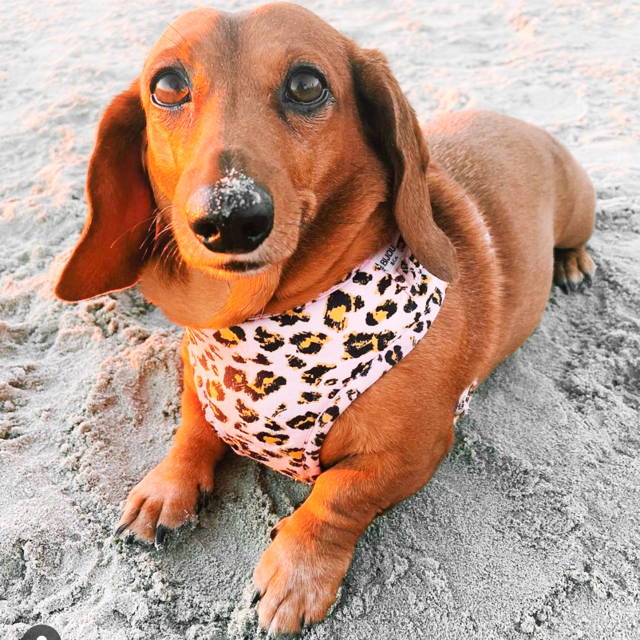 The pink dog harness is fashionistas best accessory
When you are with your other friends and their fur buddies, you will notice that a pink dog harness really stands out in the crowd! Pink is a color when you are looking for something that is neutral but not nude.
The color "pink'' is named after a flower. It has been used as a color since the late 17th century. The color is often associated with politeness, charm, femininity, tenderness and sensitivity.
Pink is the "sweet side of the color red" and whether you choose a pink bling dog harness or a blush pink dog harness, your cute dog is sure to stand out in the crowd!
In the world of pets, pink can be correlated to a girl dog harness. Everyone wants their fur baby to look cute. When it comes to looking adorable why not choose a dog harness in pink to stand out in the crowd?
Before getting to a list of details about what you should look for in a dog harness, in this case, let us take a peek at some of the features and styles you would need to keep in mind when looking for a harness for your dog.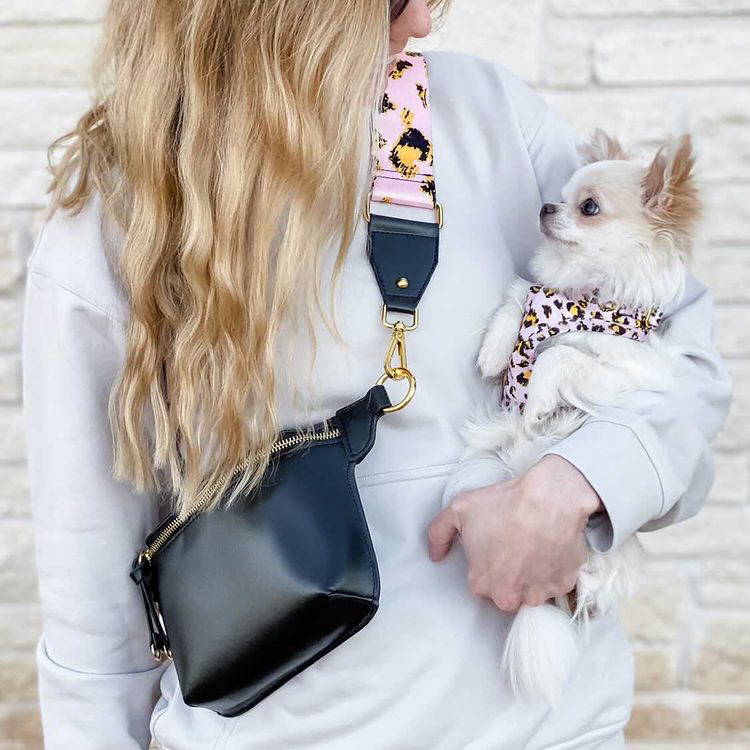 What exactly are you using the harness for ?
When it comes to a harness to walk your dog, one major distinction in their functionality is the area where the leash is attached. Standard harnesses connect at the back, whereas other types, especially the ones made for stopping your dog from pulling, are made with an attachment point at the front.
Some types of harnesses offer attachments in both the front and the back. This is manufactured mainly to enable two-touch training. Although not very common, two-touch training is actually a useful method to teach necessary walking manners by using directional control.
While choosing a dog harness, you must consider the manner in which the harness needs to function in order to suit your dog's activities.
Here are the 3 key factors which you should consider:
Adjustability - Harnesses must be adjustable so that it can be appropriately sized for your dog. The ones which have multiple adjustment points offer more security and comfort. In the case of puppies this is an important quality since the harness will 'grow' with them, and as a result will save you money from buying more harnesses during their growth period.
Comfort - Certain types of harnesses may provide more comfort for particular dog types and sizes. For example, a harness which has a padded chest could be more comfortable than a strappy harness. If a harness is sized incorrectly or made with poor material, it could result in chaffing on your dog. Make sure to choose a pink soft dog harness for your dog for optimum comfort.
Sizing - Certain dogs align correctly with the sizing chart for the harness, but for dogs that do not fit or are a different size, it is advisable to look for a harness which offers a wider range of sizes.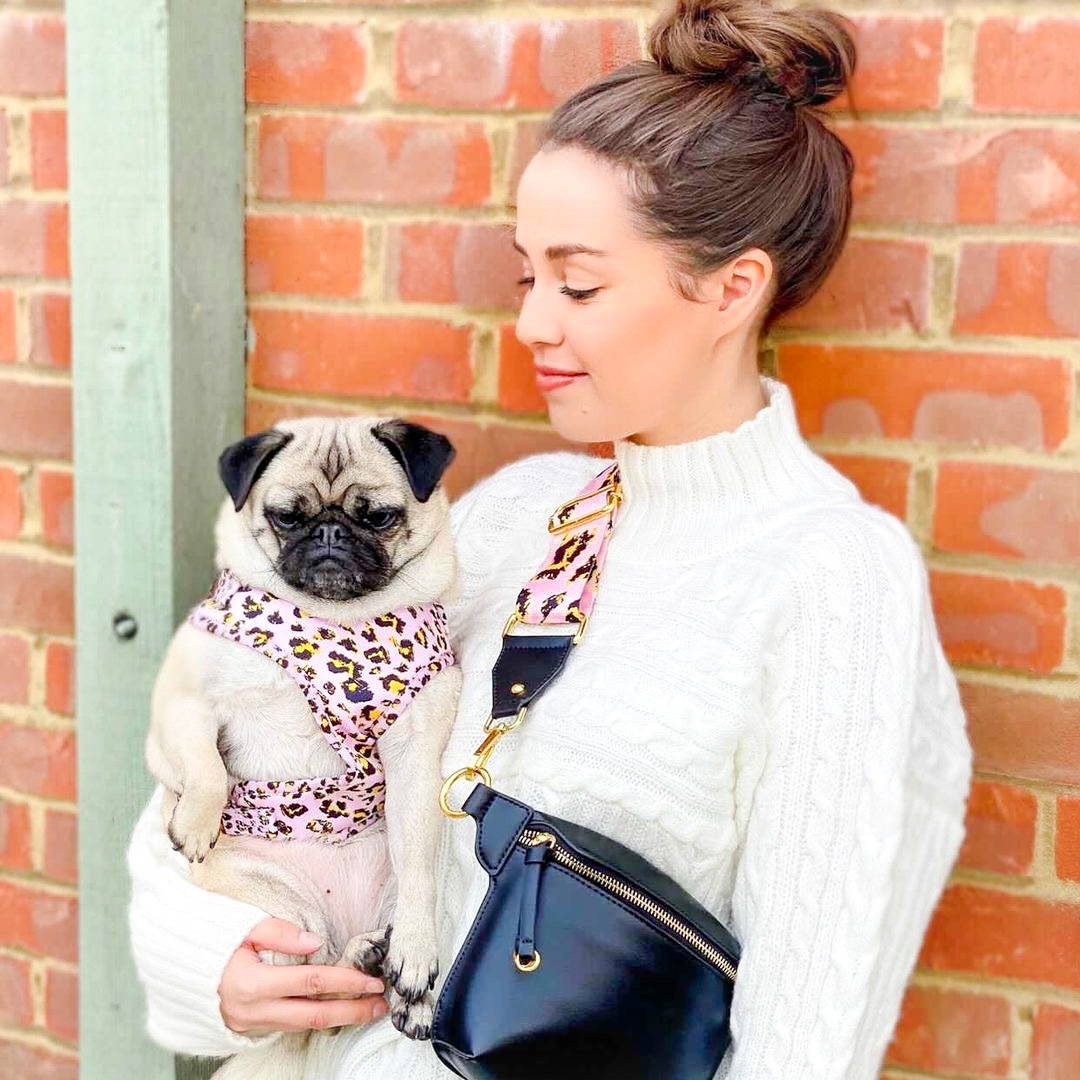 The pink dog harness at Bijou and Co.
Apart from looking good, the harness should be long-lasting and be able to withstand
everyday use. At Bijou & Co. we have some of the best pink dog harnesses including pink harnesses for small dogs. Here are some reasons why our dog harnesses are some of the best:
All our harnesses are of original design. You won't find these pink soft dog harnesses anywhere else
- They are very lightweight and comfortable for your dog to wear
- The neck and chest straps are fully adjustable
- Our harnesses have a four point lock buckle
- It is finished with golden hardware
If you are looking for a pink harness for a small dog, we have sizes ranging from XXS to L.
A pink dog harness is the perfect fashion accessory! For variety in girly dog harness accessories, choose a pink bling dog harness, a blush pink dog harness. Team it with other accessories like scrunchies, poop bag holders, bandanas for a complete look!