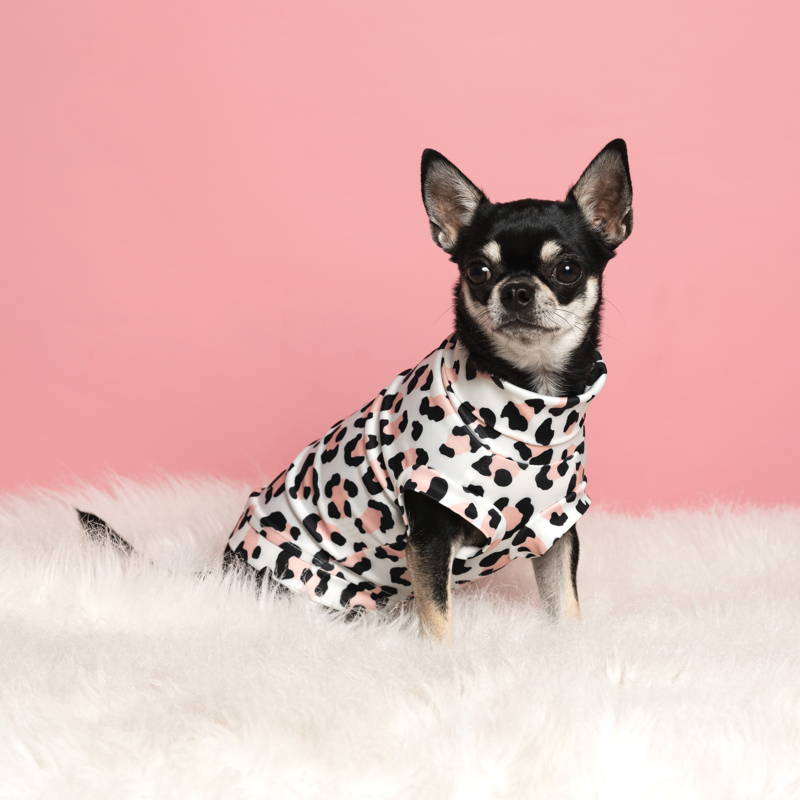 Getting a puppy of any size, shape or breed is an exciting, rewarding, and fun occasion. Puppies are cute, cuddly and comical as they cavort around your house, wrecking your shoes and pot plants, and tripping over their oversized feet and legs.
But like all babies, puppies grow up fast. And Chihuahuas are no exception. They may be tiny when they are born, but they mature very rapidly.
Before you know it, that tiny Chihuahua pup that you can hold in the palm of your hand, will be an adult.
Along the way you will learn many things about these fantastic little Mexican dogs. And you will need to make sure that their growth and training is appropriate for the breed.
In order to do this, you will need to have some idea about the growth stages of your Chihuahua, and when they will reach maturity.
So how will you know when your Chihuahua has stopped growing and reached its mature size? Furthermore, what will you say to someone if they ask you "when do Chihuahuas stop growing?
Let's delve into the adorable, miniature world of Chihuahua puppies and find out some answers.
There is no precise time when you will be able to say: "my Chihuahua is all grown up."
Small dogs grow faster and reach maturity quicker than bigger dogs. But even so, the exact date that your Chihuahua finishes growing could depend on many factors.
They may be an early developer, and reach their full size and maturity early. Or it may take them a couple of years to finally fill out and stop growing.
It will usually take 8 to 12 months for a Chi pup to develop from a tiny bumbling, parcel of cuteness, to a grown up, adult Chihuahua (that will also be tiny, bumbling, and cute).
The majority of the Chihuahua's development and growth will happen before they reach the age of eight months. After this, they will still be developing, but the ways in which they develop will vary according to the dog's sex.
- Male Chihuahuas. As a male Chihuahua grows into adulthood, it will develop muscle mass and the torso will broaden out.
- Female Chihuahuas. In female chihuahuas, the development of muscle mass will also continue as they grow. However, their hips will broaden out until they are slightly wider than the hips of male Chihuahuas.
Like most mammals, dogs are born with milk teeth (also known as baby teeth) that are replaced when the animal moves from being nourished by its mother's milk to eating solid food.
It is important that while your Chihuahua is losing its baby teeth, and gaining its adult teeth, you regularly check their mouth.
You need to make sure that their baby teeth are disappearing, and that your dog's adult teeth are coming into his or her mouth correctly.
While your Chihuahua puppy is teething, you will find its tiny discarded teeth all over the place: in its chew toys, on the carpet, and in that nice shoe of yours that they've just mangled!
If you are unsure about your Chihuahuas teething, you should take it to see your vet. They will examine their teeth and make sure that everything is going according to plan.
If a dog's teeth do not form properly, it can create issues later in life with tartar buildup, gum disease, and tooth loss.
There is a strong color correlation between the Chihuahua's typically smaller size and when it reaches sexual maturity.
In larger dog breeds, it may take more than a year for females to reach sexual maturity. The average is somewhere between 8 and 12 months.
Chihuahuas, on the other hand, reach sexual maturity after as little as four months. This is typical of smaller dog breeds.
For this reason, you will need to be paying close attention to your puppy's development. If you intend to have them spayed, this operation will have to be carried out when they are still relatively young.
The exact time for this operation to be performed will be a question that you will have to ask your vet.
Nutrition plays a large role in ensuring that your baby Chihuahua grows up to be a big, strong, bold, and beautiful adult.
An effective nutrition plan for your Chi is vitally important during their puppy months, their young adult phase, and on through their adult life.
As your puppy grows up and becomes an adult, you will need to adjust its diet accordingly. But as you do this, you need to ensure that the changes you make to its diet are undertaken slowly.
As you transition from puppy grub to adult dog food formulations, you will have to cut back on the portions and perhaps the number of meals that your Chi gets every day.
You can do this in accordance with advice from your vet and from the instructions on the packaging of your Chihuahua's favourite grub
Dogs are pack animals. And although your little bundle of Mexican energy may not look like the wild dogs you see on TV documentaries, his or her instincts and behaviors are exactly the same.
Pack Animals
Being part of a pack is the natural existence for a dog, even a Chihuahua. And being part of a pack, or any kind of group, requires each member to learn the manners and behavior patterns that are appropriate to their pack
All dogs, no matter whether they are big or small, respond well to training.
Nothing makes a dog happier than to be part of a pack and to please the pack's leader. In the case of your Chihuahua's pack, that leader is you!
They will look to you for protection and advice, and they will do everything they can to make you happy.
That's one of the great things about owning a dog. Their entire existence is all about making you, their pack leader, happy.
Puppy Lessons
As your baby Chihuahua grows into a young adult, you need to make sure that it is getting the correct training.
These little Mexican mutts can be quite a handful and they will push their boundaries (and your buttons!) just like any other youngster.
A well-designed and consistent training programme will let your Chi learn the manners and behaviors that will set them up to be well-adjusted, and well-socialized around other dogs, for their entire lives.
You'll have no problem finding a puppy training class in your local area. And there is a wealth of online information about the best way to train your puppy.
In the blink of an eye, your bijou Mexican buddy will be fully grown. So enjoy its puppy days while you have them. They don't last long.
And if you are wondering "when do Chihuahuas stop growing in height and become adults," the answer is simple. It will be very, very soon.