What is the smallest dog breed ? Some of the smallest dogs in the world are the Pomeranian, Brussels griffon, Papillion, Affenpinscher, Yorkshire terrier and others.
But the smallest dog in the world is the Chihuahua. At a weight of only 4 to 6 pounds and a height of 5 to 10 inches, they can easily slip into your tote and you can literally carry them around like a baby!
Let's take a look at some of the traits of Chihuahuas and other facts.
Smallest Dog breeds in the World
Russian Toy Terriers - Known for their long legs and striking long ears, Russian Toy Terriers weigh under 6.5 pounds and are merely between eight and 11 inches tall when measured at their shoulder. They are intelligent dogs and love spending time with their human companions.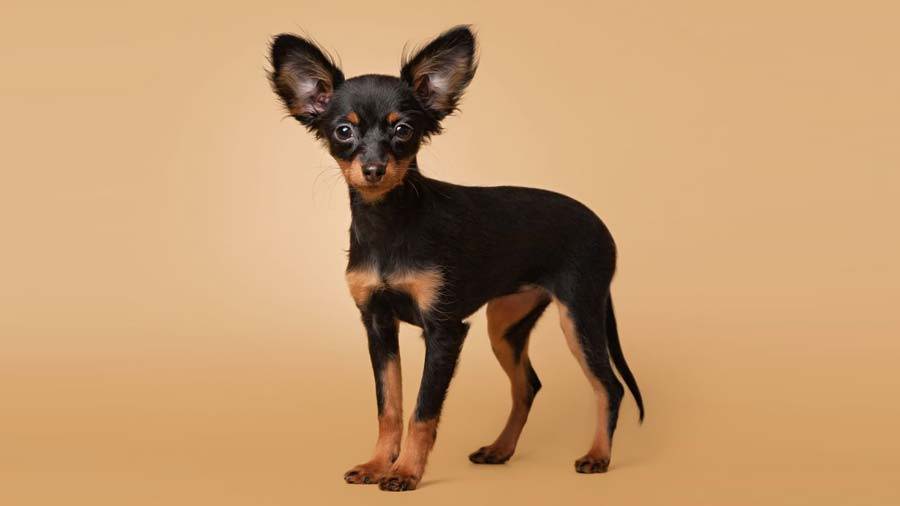 Yorkshire Terriers - Yorkshire Terriers are commonly known as "Yorkies" and they have feisty temperament. They are usually under seven pounds and only seven to eight inches tall when measured at the shoulder. Because of their small size, they are great apartment pets and they're glossy long coats are very similar to human hair compared to dog food.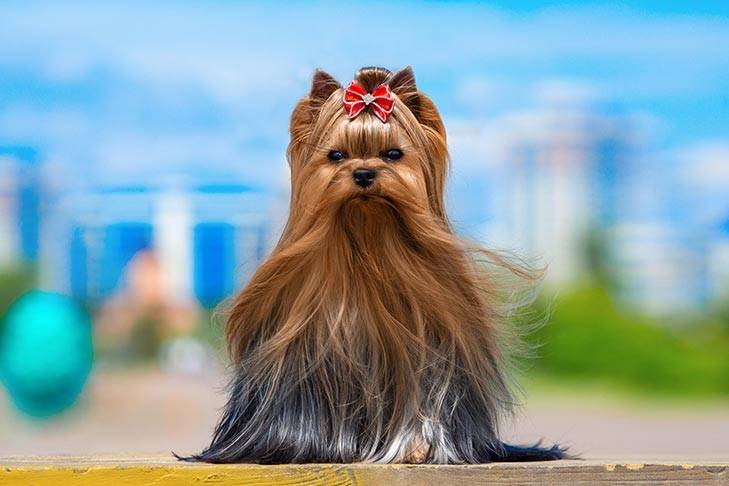 Toy poodles - Poodles come in different sizes and breeds however toy poodles are tiny dogs that are no more than 10 inches tall. Their weight is between four and six pounds. Under ideal conditions they can live for 18 years or more. Toy poodles are very cute and have fluffy coats and lively personalities.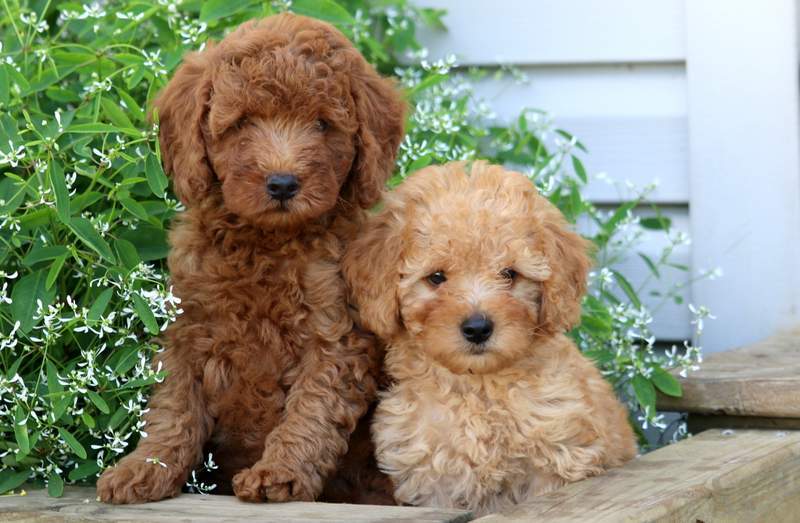 Maltese - Maltese have long coats and a very elegant look. When measured in height they are about seven to nine inches tall and weigh about 7 pounds. You will have to comb their hair daily and maintain it well to keep it from tangling.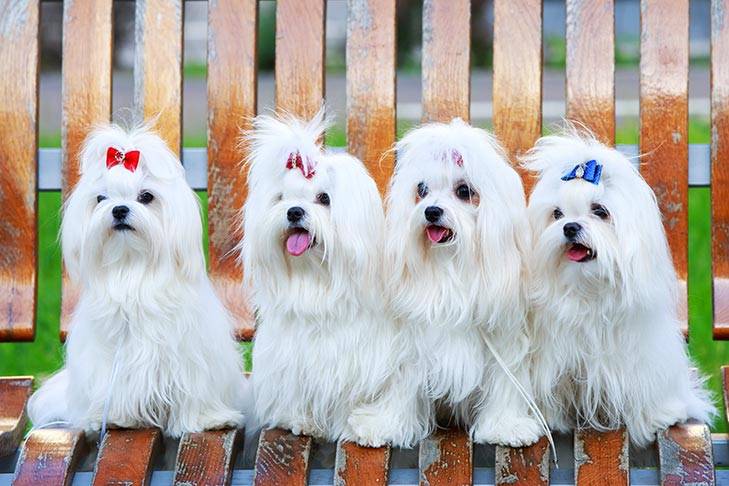 Brussels Griffon - This breed of dogs was bred in Brussels and they were originally created to hunt rodents in stables. When measured they are 7 to 8 inches in height and weigh between seven and 12 pounds. Their coat can be either rough or smooth and comes in four different colors.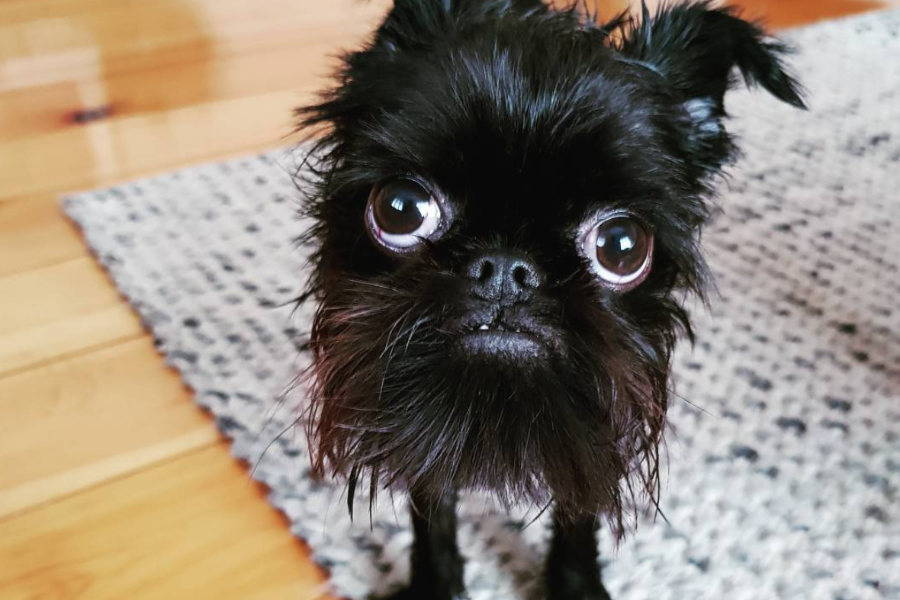 Pomeranian - Pomeranians are cute and popular pets and are between five and 11 inches tall. They are only between four and 8 pounds in weight. Pomeranians can be found in plenty of colours ranging from orange to white, tan or black, they have a thick double coat with a soft and short undercoat and a straight rough textured outer coat. They are easy to train and are generally extroverted in nature.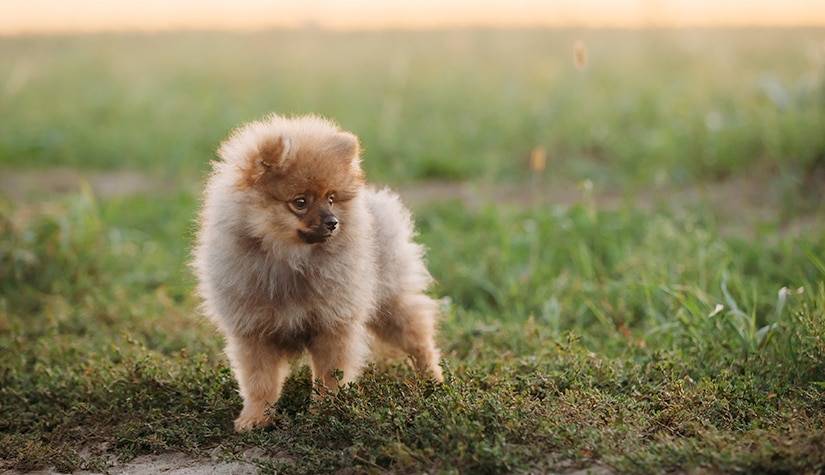 Japanese Chin - The Japanese Chin has been around since 500 to 1000 years and stands at a height of 8 to 11 inches, and weighs between seven and 11 pounds. It is known for its independent attitude and has a tendency to jump onto furniture. They love new and interesting tricks and make a good companion.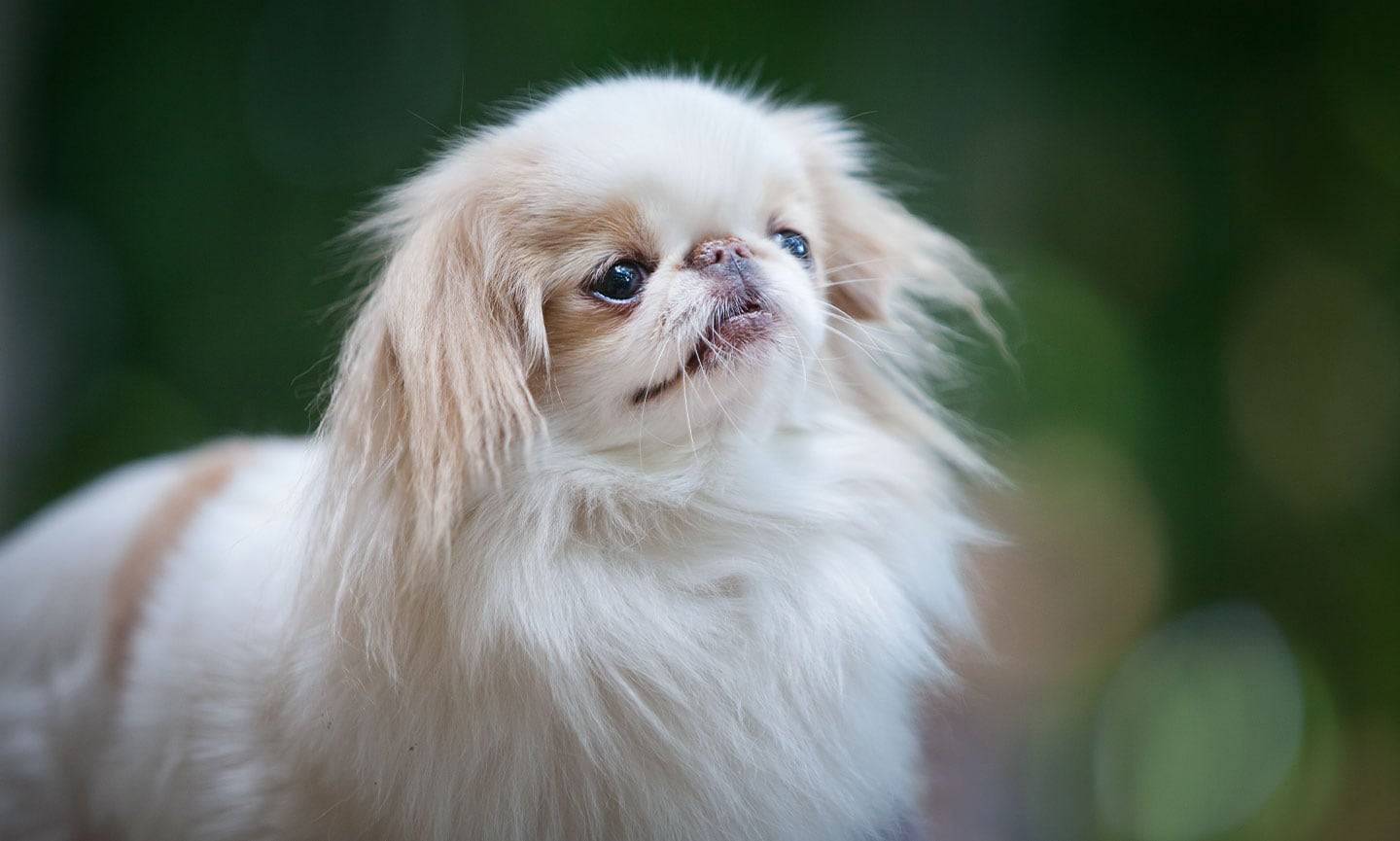 Miniature Pinscher - Miniature Pinschers originated in Germany and this breed comes from a mixture of the dachshund, the Italian greyhound and other breeds. At 10 to 12 inches tall, it weighs between eight and 10 pounds. This breed of dogs has an outgoing personality, is energetic, athletic and great escape artists.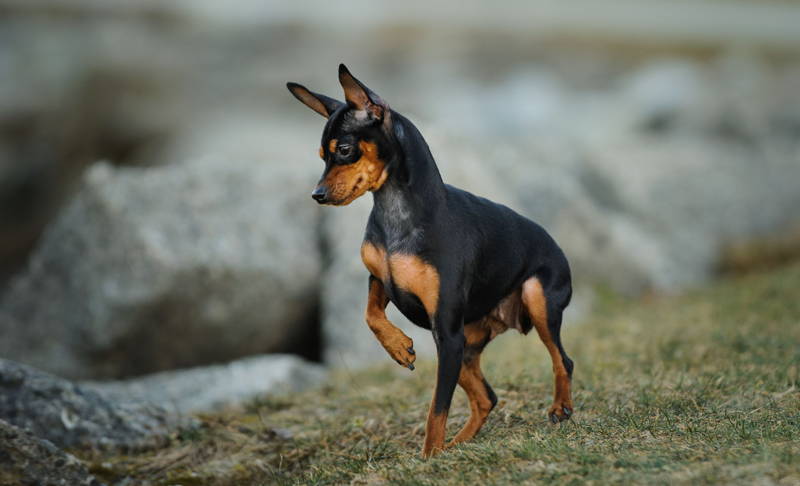 THE Smallest Dog Breed : CHIHUAHUA
Chihuahuas are the smallest dog breed in the world. They come in different colours and there are variations within the breed. They can either have long coats or short coats and have mainly two distinct head shapes, that is the apple-shaped head and the deer-shaped head. Chihuahuas generally weigh between four and six pounds and measure up to only 10 inches tall.
Even though they can be easily groomed, their stubborn nature makes it difficult to train them. Chihuahuas get very attached to a single person and are quite protective. Training a Chihuahua depends on the patience of the owner and the personality of the individual Chihuahua. The more positive reinforcement you show the more they will listen.
The Guiness World Book has recorded a Chihuahua, Milly, to be the smallest dog in the world. She lives with her owners Vanesa Semler and Edwin Davila in Puerto Rico and is 3.8 inches tall and weighs around one pound.
When Milly was born she was so tiny that she had to be fed with an eye dropper every few hours. Her owners fondly call her "Miracle Milly". Even though she is so tiny she has a huge personality. People who meet Milly love her because of her cute size and fiery nature.
What are the origins of the worlds smallest dog ?
Chihuahuas were first noted in the mid 19th century and it comes from the place Chihuahua that is a state in Mexico. One of the most popular theories states that the origins of the Chihuahua can be traced back to the Techichi breed which was a small dog that was kept by the people of Mexico until the 9th century AD.
The Techichi was twice the size of the modern day Chihuahua and is said to have been a mute dog.
In the late 1800's when traders began selling these dogs to tourists at the border of Mexico and the US, the dog was introduced there and then to the other parts of the world.
What type of temperament does the Chihuahua have?
The temperament of a Chihuahua largely depends on genetics; that is the temperament of its parents and grandparents. If two ill-tempered Chihuahuas are bred, the offspring will be ill-tempered as well. Because of their size, they are vulnerable to attacks and injuries from other animals. But like with all dogs, Chihuahuas too can greatly benefit from training and positive reinforcement. If they are trained well, it can influence their behavior to a large extent.
Smallest dog breed in the world, Chihuahuas are generally very entertaining, comical and loyal by nature. But they all have their individual personality and some are lively while others are calm. Some are bold and confined while you will also find some who are timid and nervous.
They often tend to prefer mixing with their own breed or a mixed Chihuahua dog rather than mixing with dogs of other breeds. Chihuahuas are easily frightened and thus not suitable in most homes with young children who can be very active and noisy. They have a compelling loyalty to only one person and may become quite attached and over-protective over that person.
Another rather cute character trait of Chihuahuas is that they love to cuddle and get bundled up in blankets, clothing and pillows. If you have a Chihuahua or are planning on getting one don't be surprised if you find him or her at the bottom of your bed!
A rather unusual characteristic for a dog is that Chihuahuas like to act as cats and curl up into a ball, or climb up to the top of your couch and or pillow.
Even though they are so tiny they don't have any fear in them and are stronger than you would think!
When it comes to the different types of the smallest dog ever, they differ in terms of coat type and head shape. Coat types can be smooth or long. But these types also have three variations each:
Smooth coat
• Smooth coat with no undercoat. These Chihauahs tend to feel colder and shed less hair.
• Smooth coat with an undercoat. These dogs stay warmer but shed more hair.
• A single coat which is very short and sleek.
Long coat
• A long coat that is a double coat which is the outer coat as well as the undercoat.
• A long coat that is a double coat but with very long hair and an undercoat that sticks out a lot. It can be difficult to bathe this type of Chihahua and you will notice a lot of shedding.
• Long coat with single outer coat and no undercoat.
The head shapes of a Chihauha can either be 'apple head' which is round with close-set eyes and short ears or 'deer head' which is flat-topped and widely set eyes, larger and longer ears and legs that are more slender.
How to care for Chihuahuas?
Don't let their tiny size trick you! Despite their size, Chihuahuas need as much training and exercise as any other breed of dogs. They love going on walks, playing with you and chasing squirrels and retrieving toys. But you should never leave them alone in the yard outside as they are very vulnerable to other larger animals like coyotes, hawks and other larger dogs.
Chihuahuas are easy to house train and like to follow a routine and schedule. They can be left in a crate for up to two hours if you are leaving them unsupervised. Puppies are generally very active and may try and get into things around that they shouldn't be getting into.
On an average they will eat ¼ to ½ cup dry food in a single day. But this amount may vary depending on the individual dog itself. A highly active dog will naturally consume more food versus a non-active dog. The quality of the food that you provide makes a difference as well. High quality and nutritious food might decrease the total intake of food in a day.
Chihauhas are quite possessive over their owners or over a person who they consider their own and may even get upset if stranges intrudes in their space. Some Chihauhas need time to mingle with others wheras others are very friendly from the beginning.
Young children and Chihauhas don't really go hand-in-hand. Children under the age of ten tend to be clumsy and very acive. Since Chihuahuas are very tiny they can easily be stepped on, hit, and injured by mistake. Loud noises also make them fearful and stressed.
If you want to keep a Chihuahua along with another dog, you should ensure that the other breed is not very large and ferocious. Chihuahas often look like prey to other animals so make sure that the other animals that you have are gentle and friendly.