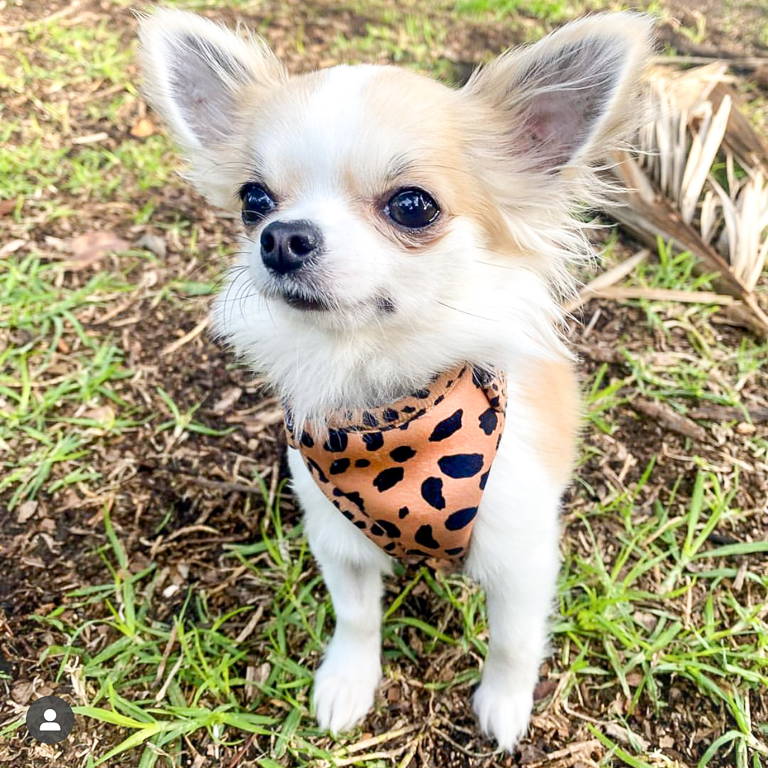 The running speeds for dogs have been timed by humans for many years. The main focus though has been on larger breeds such as German Shepherds or Greyhounds. Based on test speeds for dogs in the past, the average dog speed is around 19 mph.
But for smaller dogs such as Chihuahuas, the average speed falls a bit. This is because their legs are much smaller compared to other breeds of dogs. Even though their legs move quicker or as fast as some of the other breeds, they do not quite have the same reach.
Therefore, they are not the best dogs to accompany you for a long distance run. They have small lungs and shorter snouts which make breathing difficult when they're made to run long distances.
Chihuahuas can run at an average speed of 10 mph. Even though they may not run as fast as some of the other breeds, they still have natural running abilities. Once their bones and muscles have developed, they could be trained to run along with you. In fact running is a nic
Can Chihuahuas be Trained to Run Faster?
Researchers have found that dogs can be trained to run faster. This could be done by ensuring coordination and consistent cyclical movements which in turn contribute to the increase in the dog's running speed. An important thing to do before you start training your dog is get him evaluated by a veterinarian.
You must make sure that joint diseases such as Patellar Luxation (PT) do not affect your dog since it is quite common in Chihuahuas. Even though it wouldn't significantly harm their running, it could still be pretty painful for them.
Once your dog's check-up is over, a few points should be kept in mind going forward:
- Make sure when your dog goes for a run, you choose a natural surface such as grass or dirt instead of concrete since natural surfaces are much easier on their joints.
- Choose a time of the day when it is cooler such as early mornings or evenings to make them run since a Chihuahua's tiny feet could hurt if they run on hot concrete or asphalt surfaces.
Cooler temperatures could also help them run over longer distances.
- Alternate your training sessions between walks and short running sessions. Once they start getting used to these sessions, gradually increase the running distance and speed.
Exercise Tips for Chihuahuas
1. Start with leash-training - Learning to walk using a leash is really important for Chihuahuas since it acts as a good daily exercise activity, and once they are leash-trained, they have a whole lot of public space outside their home to exercise freely.
2. Use a harness - It is always better to use a harness than a leash for Chihuahuas since they are prone to tracheal collapse. This occurs when their windpipe gets obstructed because the cartilage around the neck becomes weak and collapses.
3. Find a small dog park - Chihuahuas should always play with dogs of their own size. They could easily be mistaken for prey by a hunting dog. Therefore for their safety, dog owners must take Chihuahuas only to small dog parks.
Why a Chihuahua Could Run Away and How to Stop It
Sometimes the effectiveness of your training could be questioned when your Chihuahua tries to run out of your front door when opened. This kind of running away is quite dangerous and also frustrating for the owner. There are a lot of ways in which a 'free-roaming' Chihuahua can injure himself by venturing out of their home such as:
- Getting hit by a car
- Fights with other dogs
- Being attacked by wild animals
- Getting into hazardous chemicals, oil or pesticides
- And lastly, running away from home and not coming back at all.
As a dog owner, it is extremely important that your Chihuahua is protected from such dangers. In order to do this you would first need to identify why your dog wants to run away. Some of the reasons could be:
Looking for a mate - A Chihuahua which hasn't been neutered or spayed may run away in search of a mate. Especially in the case of females this could be more likely since they release pheromones which are powerful enough to smell a male more than a mile away. Even in the case of
Boredom - A common reason why Chihuahuas run away is because they are bored. Most owners assume that Chihuahuas do not require much outdoor playtime since they're a smaller breed. As a result they are left indoors or at home for long periods of time, which in turn results in pent-up energy and boredom.
Disobedience - Disobedience is a common problem why Chihuahuas run off in the other direction. Chihuahuas are feisty and need training and discipline to keep them in control. A Chihuahua that does not listen will not respond to you when you call their name, especially when you are outside. A good way to fix this is by putting them on a leash when you are outside and teaching them to respond to commands like, "Come here".
Mistreatment - Another reason that could cause a Chihuahua to run away is mistreatment by the owner. Of course most people who love their pets will not treat their dogs badly, but in rare circumstances, pets do get mistreated and abused by their owners. This could want them to run away.
Seeking companionship - Avoiding your dog for many days may make them feel lonely and this could be a reason why they want companionship and affection from other dogs or humans.
At the end of the day, let your Chihuahua have fun practicing running and encourage them to increase their speed. But don't push them too hard as their happiness and health matters the most. Use treats as a reward when they're obedient and never forget to show them your love and affection as much as you can.