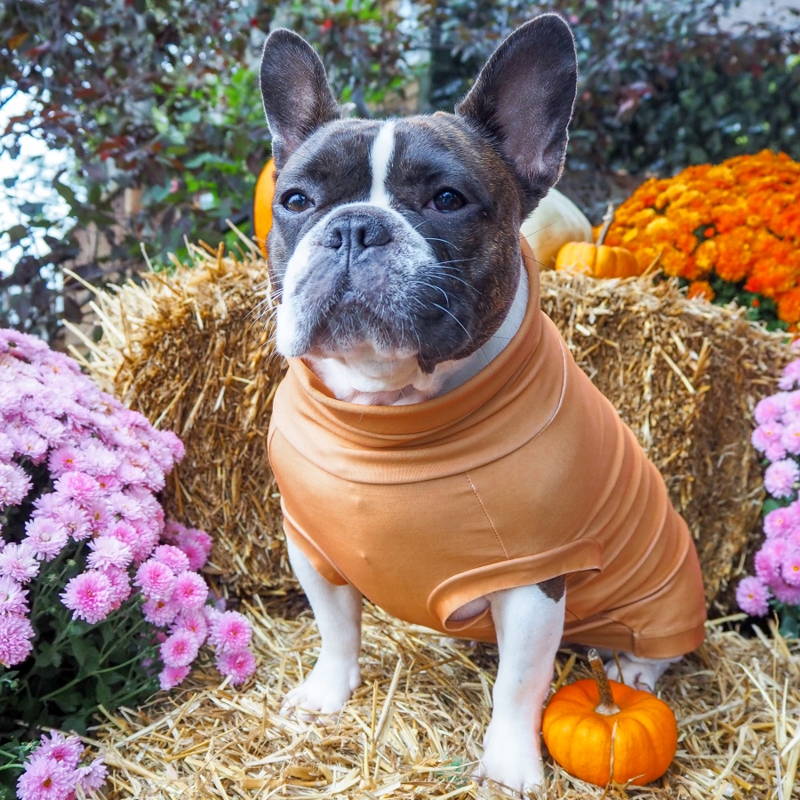 French Bulldogs bark when they're excited, pleased, or alert, but they are not extreme barkers.
The bark of a French Bulldog is distinct and frequently amusing. Like many tiny breeds, they aren't continuous barkers. So when they do start barking, owners are aware that they have something to say!
Do French Bulldogs Bark a Lot?
Because each Frenchie is unique, you may not obtain a definitive response regarding how often they bark. Although the breed as a whole isn't known for barking, they are dogs, and dogs do bark occasionally. You might be wondering why, despite being dogs, they don't bark as much as other dog breeds.
One reason might be because, while they bark to communicate, they also make a variety of other noises. Keep in mind that Frenchies may not bark a lot, but when they feel it's essential, they will communicate a lot.
What Does the Frenchie's Bark Sound Like?
Just because a French Bulldog barks, it doesn't always imply that it will sound like a regular dog bark. Some Frenchie owners feel that because Frenchies have so many other ways of communicating, they don't bark as often.
Because the French Bulldog is a tiny breed, it's understandable that their bark is comparable, even though it's not a high-pitched sound. The high-pitched squeaky bark has long been associated with little dog breeds.
The length of their barking is the one area where they vary from other smaller breeds.
Little breeds like Yorkies and Chihuahuas tend to bark practically non-stop once they get going, whereas French Bulldogs only bark when absolutely required.
The bark of a Frenchie can be characterized in a variety of ways. Although it can sound like a bark, at times, it may sound more like growling or eager yelping. It's not uncommon for a person to think the Frenchie is growling at them when, in fact, they're expressing their delight at having a visitor.
A great way to see if your Frenchie is happy is to notice if he or she is wagging his tail even though he might be growling.
Common Reasons Why Frenchies Bark
Every dog barks, and when they do, they usually have a purpose for doing so. Despite its calm demeanor, the French Bulldog may bark when it has something to say. Here are a few reasons why your Frenchie could be barking.
Anxiety - Your fur baby could be worried or anxious about meeting a new person or hearing a new sound.
Attention - Dogs enjoy being the center of attention, and the French Bulldog thrives on it. If he feels abandoned or lonely, he may begin to bark.
Pain - If a typically calm Frenchie begins to bark excessively, he may be experiencing physical discomfort. It might be something minor, such as a splinter, or it could be more serious damage. Always ensure that your Frenchie is not in pain.
Territorial - Frenchies, like many tiny dogs, are protective of their food dish and toys. When they detect another dog or animal violating their space, they will frequently bark to warn the other animal.
Genetics — If both parents have a habit of barking, the Frenchie puppy may grow up to be the same way. If the Frenchie spent his first eight weeks of life surrounded by nonstop barkers, this may be something he takes up on and accepts as typical behavior.
What to do in Case of Excessive Barking?
Boredom-induced excessive barking, as well as barking out the window at passing people and animals, must be addressed. When the French Bulldog barks excessively, it's usually because he wants your attention. But he may keep barking if you don't pay attention to him. Ensure that you have a soothing effect on your dog.
Excessive barking could also mean that your Frenchie needs more exercise and stimulation. You may need to hire a dog walker, devote extra time to exercising your dog, or purchase mental stimulation toys. It's also possible that you'll need to darken the room by closing the blinds on occasion.
The way French Bulldogs use their bark to notify owners of something essential demonstrates their sensitivity and awareness. French Bulldogs are truly a unique breed that make fantastic companions due to their devotion, intelligence and ability to communicate well.