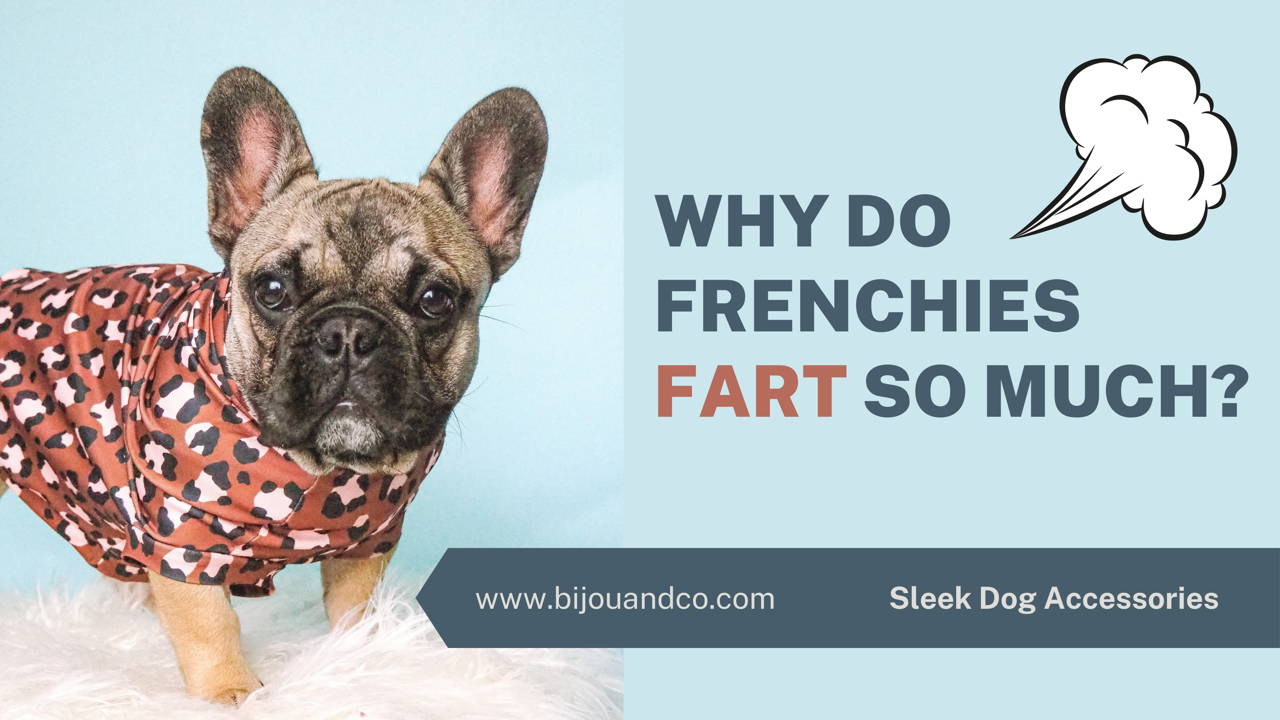 A few farts from your Frenchie might be amusing, but too much gas can make being around your dog difficult.
Bulldogs are merely gassy, so these rotten farts are typically nothing to be concerned about. Flatulence affects both dogs and humans.
Your tiny Frenchie's stomach discomfort might be detected by slight abdominal bloating, grumbling squeaky sounds and the scent of gas.
Do French Bulldogs Fart a Lot?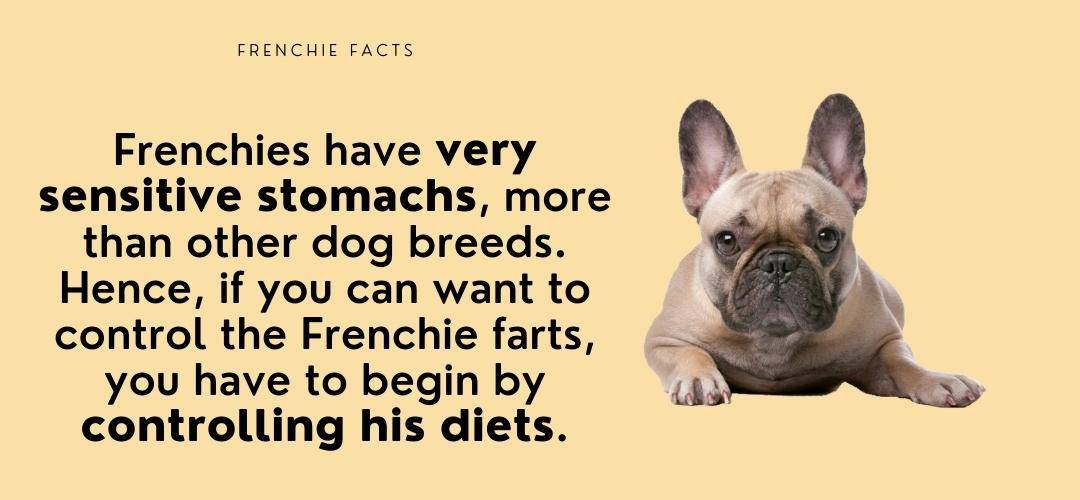 You may ask the question, "Why is my French bulldog so gassy?" Your dog's diet is the major reason he or she becomes a tiny gas machine. There are many different kinds of dog food on the market, but not all of them have the right components for your dog.
Excess carbs in processed and commercial meals are harmful and can cause gas. Carbohydrates, especially fermentable meals like beans and broccoli, include carbohydrates and sugar that induce severe flatulence in French bulldogs .
Food allergies can develop in dogs, just like they can in humans. They can't digest high-fiber cereals like wheat and generate gas as a result. Furthermore, their lactose sensitivity to milk or cheese might induce not just flatulence but also diarrhoea.
What Causes my French Bulldog to Fart?
Here are some common reasons why French bulldogs fart so much!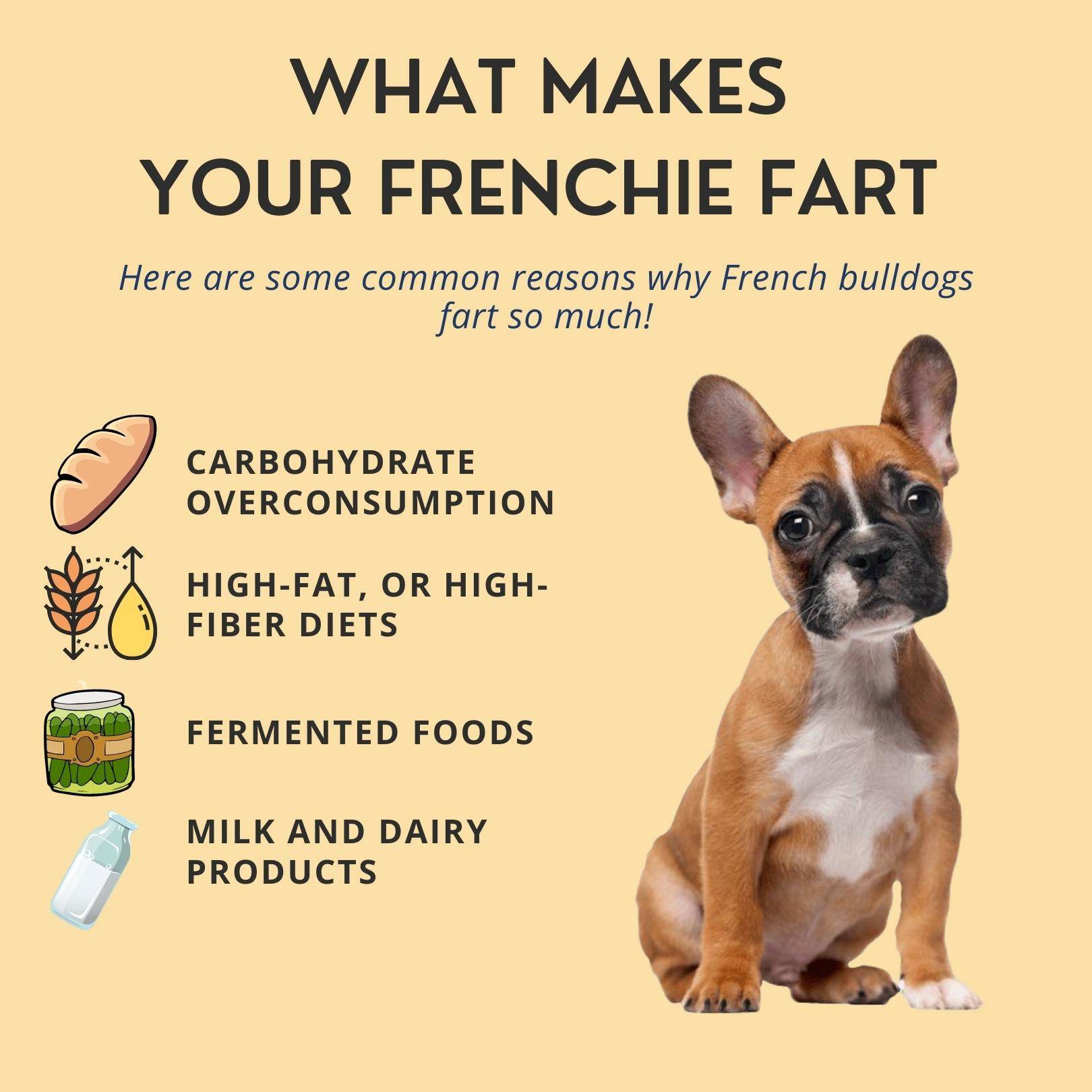 frenchies fart because of Carbohydrate overconsumption
Some commercially prepared dog meals include an excessive amount of carbs. Human diets include too many carbs for your Frenchie, which is yet another reason why you should not feed your table leftovers to your Frenchie.
FRENCHIES FART BECAUSE OF High-fat, or high- fiber diets
Fiber is one of those substances that our digestive systems are unable to break down. Foods high in fibre take longer than usual for your digestive system to consume, causing fermentation and gas production.
FRENCHIES FART BECAUSE OF Foods that are fermented
Fermentable foods include beans, cabbage, cauliflower, and broccoli, to name a few. Do not, under any circumstances, give them to your Frenchie.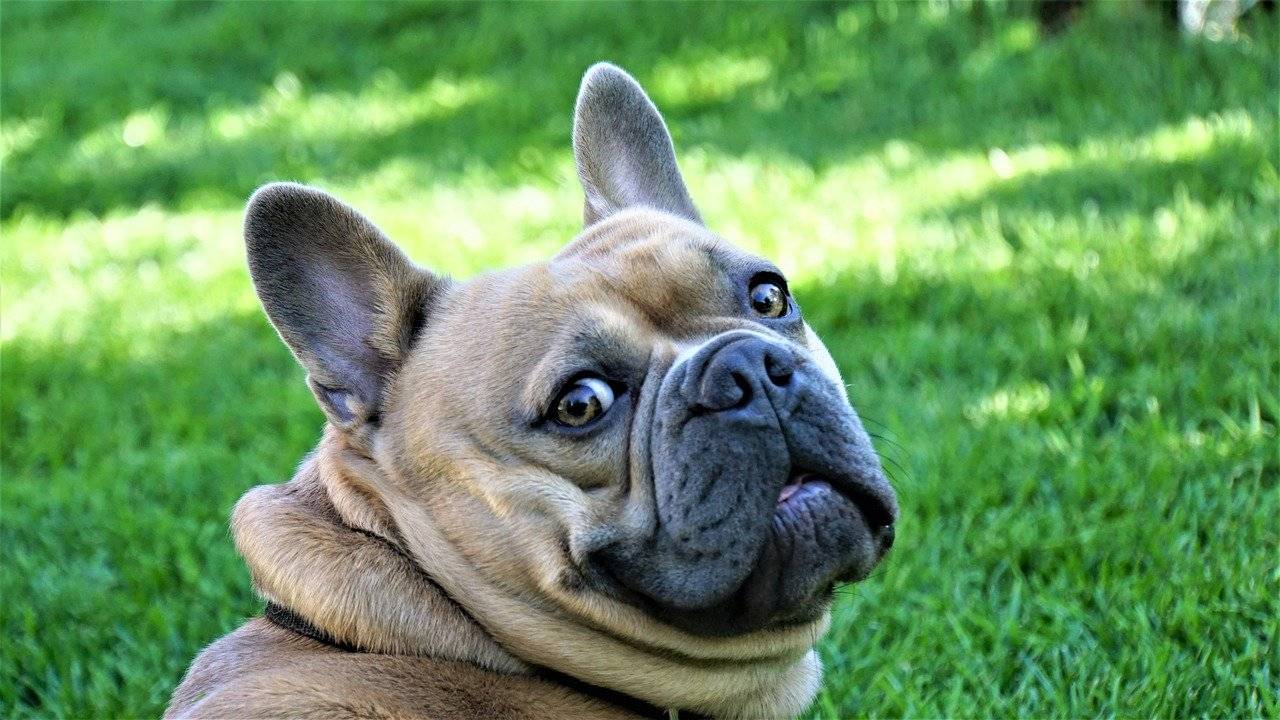 FRENCHIES FART BECAUSE OF Milk and dairy products
Some dogs are lactose intolerant, just like people. Even in dogs with stomachs that can handle dairy, it can cause flatulence.
FRENCHIES FART BECAUSE OF Meals with too much spice
Spicy meals, as tasty as they are, are a no-no for your Frenchie.
FRENCHIES FART BECAUSE OF Food that has been spoiled
Do you have a bag of dog food that hasn't been used in a while? Check to check whether it's still good.
FRENCHIES FART BECAUSE OF A food component that their stomach can't stand
Some components in their cuisine are simply intolerable to their digestive systems. For instance, if you're feeding your Frenchie chicken, switch to a different protein source to see if it helps with their flatulence.
FRENCHIES FART BECAUSE OF Obesity and a lack of activity
Obese Frenchies are at a higher risk of developing chronic gas. Maintain a healthy weight for both you and your dog's sake. Obesity can also cause joint problems or exacerbate existing ones.
FRENCHIES FART BECAUSE OF Aerophagia
Aerophagia is a condition in which too much air is swallowed. Because of their flat faces, French Bulldogs are prone to swallowing air when eating. As you can expect, this produces a lot of gas.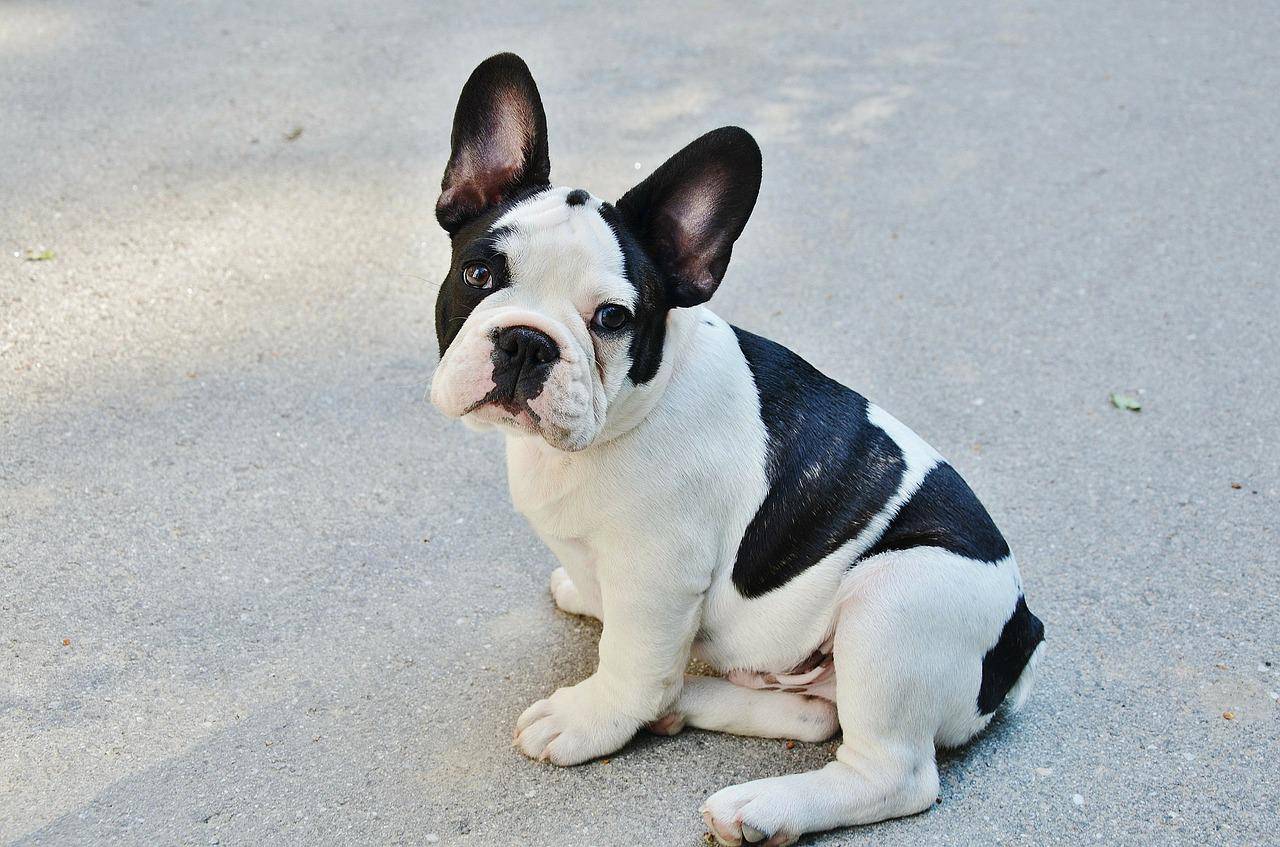 How to Handle Farts in a French Bulldog
Bulldogs cannot be stopped from farting. It's in the blood of the breed. However, by giving your Frenchie the following, you can decrease and even eliminate the stench.
buy High-quality dog food
You may either buy or prepare a well-balanced, natural dog meal.
prepare Fiber-rich dog meals
Fiber aids in the proper functioning of your dog's digestive tract. You may feed apples, brown rice, carrots, and green beans to your dog.
Give probiotics and yogurt
Yoghurt is tolerable to most lactose-intolerant dogs. Due to the living cultures that aid digestion, this product helps to decrease gas. 2 tablespoons of yogurt can be added to your dog's diet. Meanwhile, probiotics can also aid in the treatment of dog flatulence.
You won't be able to completely stop your Frenchie from farting, but you will notice substantial changes if you take a few measures, such as giving him or her the proper meals and avoiding the ones that produce gas. It will be a win-win situation for all, you will be saved from bad stinkers and more importantly, you will be able to reduce bloating and flatulence in your fur baby!