The French Bulldog or as they are more lovingly called the "Frenchies" is a popular breed of dogs all over the world. Their small size and great personalities make them cute and loving companions to carry around wherever you go. They are ideal for city dwellers and apartments as well because French bulldogs do not need too much exercise compared to larger dogs.
If you think about why French bulldogs were mad, they have an interesting and fascinating history. If you have a French bulldog or are planning on getting one, you should know about how the French bulldog came into existence. The roots of the French bulldog dates back to the 18th century.
French Bulldogs Background
When you think of a French bulldog, because of the name, you would think that they had their roots in France. However, this is a wrong assumption as French bulldogs first originated in the late 18th century in England and they are descendants of the English bulldog.
During the industrial revolution breeders intentionally crossbred bulldogs with smaller dogs and created the very first variety of French bulldogs. Thus, it should be noted that it was in England where the first French bulldogs were made. Later on, breeders in France further developed these dogs into the French version.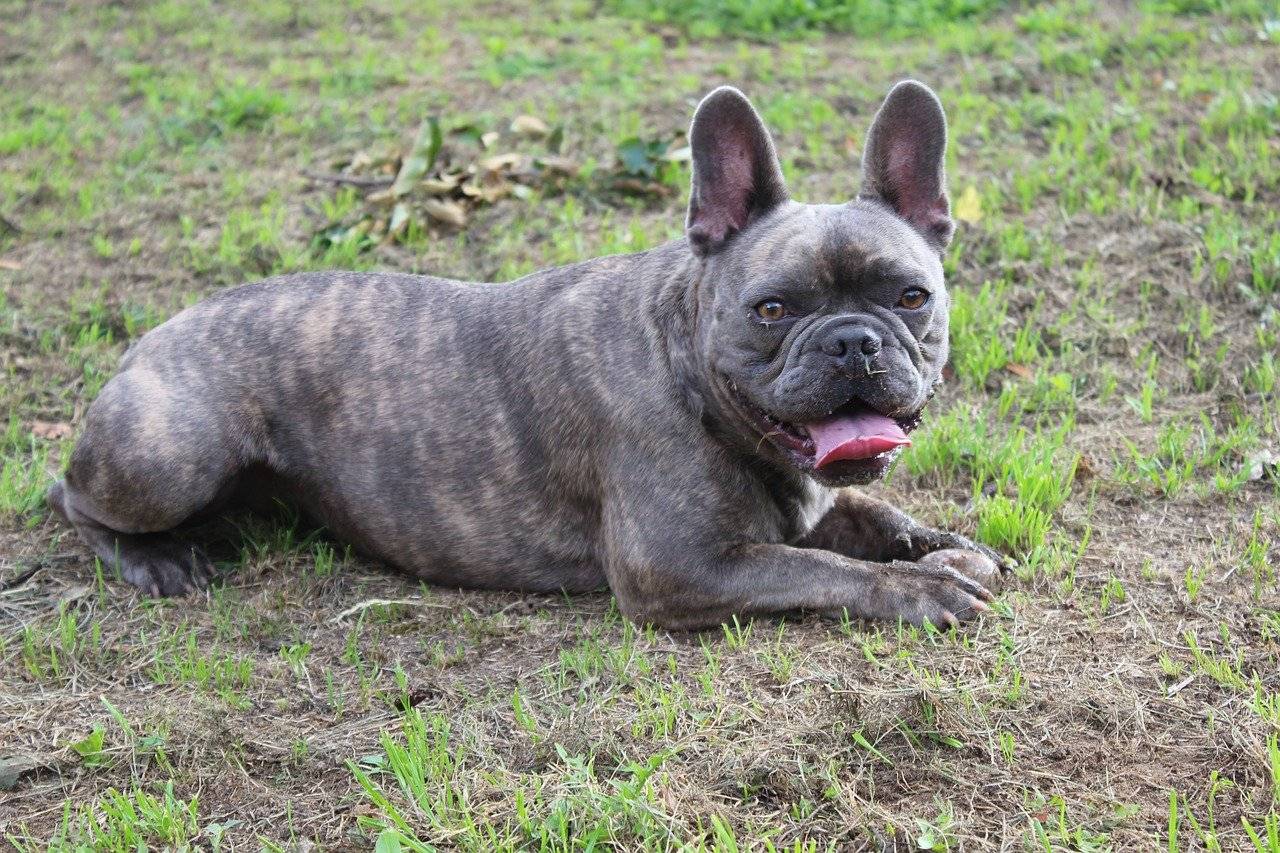 How French Bulldogs Were Made
French bulldogs were great companions and favourites of many English workers. Lace workers in the Nottingham area kept French bulldogs as their pets because they made great companions.
Simultaneously, at this time, the population of England boomed and this led to a greater demand in food and supplies and the Industrial Revolution took place. Small communities turned into urban communities and many factories were set up all over.
This meant that there were more jobs, more income, and resources. The common man was able to take care of their pets because they had more income. The Industrial Revolution also meant that many people were put out of their jobs and the artists and people with skilled jobs lost their place in England.
This included the Lacemakers in England who had French bulldogs as their companions. They relocated to Northern France and took the French bulldogs with them. In France, the popularity of the toy bulldog grew. These dogs were in high demand and English traders found that they could breed and trade these dogs there.
By then, the French loved these dogs more than their English counterparts. It was only in France that these dogs were bred to represent the modern day French bulldog with large eyes, big ears, and a snub nose. When Americans travelled to France in the 19th century, they were fascinated with the French bulldogs and took them back to America. These dogs then became popular in the US.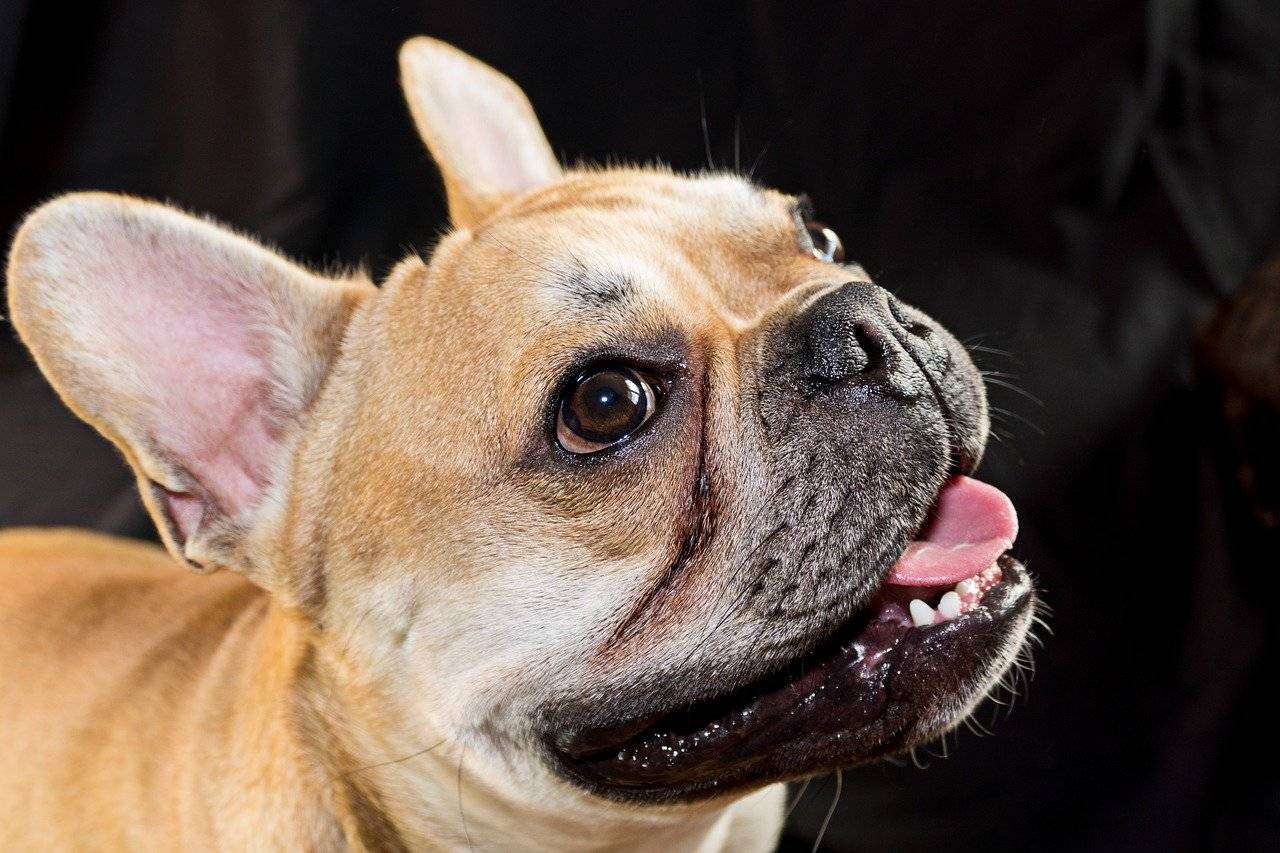 Why Were French Bulldogs Bred?
Even though the French bulldogs' history lies in the 18th century English bulldog, it wasn't what modern bulldogs look like. 18th century bulldogs in England were strong and athletic and were used for bull baiting. Hence they got the name "bulldog".
After bull baiting was outlawed, breeders began to create a toy version of the bulldog and Frenchies came into existence. Even the early versions of the French bulldog are not what modern French bulldogs look like. It was only later on in France that they got their snub noses, bat ears and forehead wrinkles.
Dogs have been companions to humans to protect, hunt, and guard since the early days. But when French bulldogs were bred, they were made purely for companionship and the joy of owning a pet. During the 19th century in France, French bulldogs were very common among laborers.
The French bulldog has a very attractive temperament and loves to be around people. They are charming and love being pampered. They were bred solely for companionship so while the original English bulldogs were used for bull baiting, modern Frenchies were not bred for any other reason, other than providing companionship.
The French bulldog is great at chasing rats and other vermin from the house and barn. Nevertheless, they are mostly bred to be good companions to their human owners.
Though the French bulldog are descendants of the English bulldog, they are considered to be a separate breed altogether. They share a common history, but they have been completely distinct for over a century.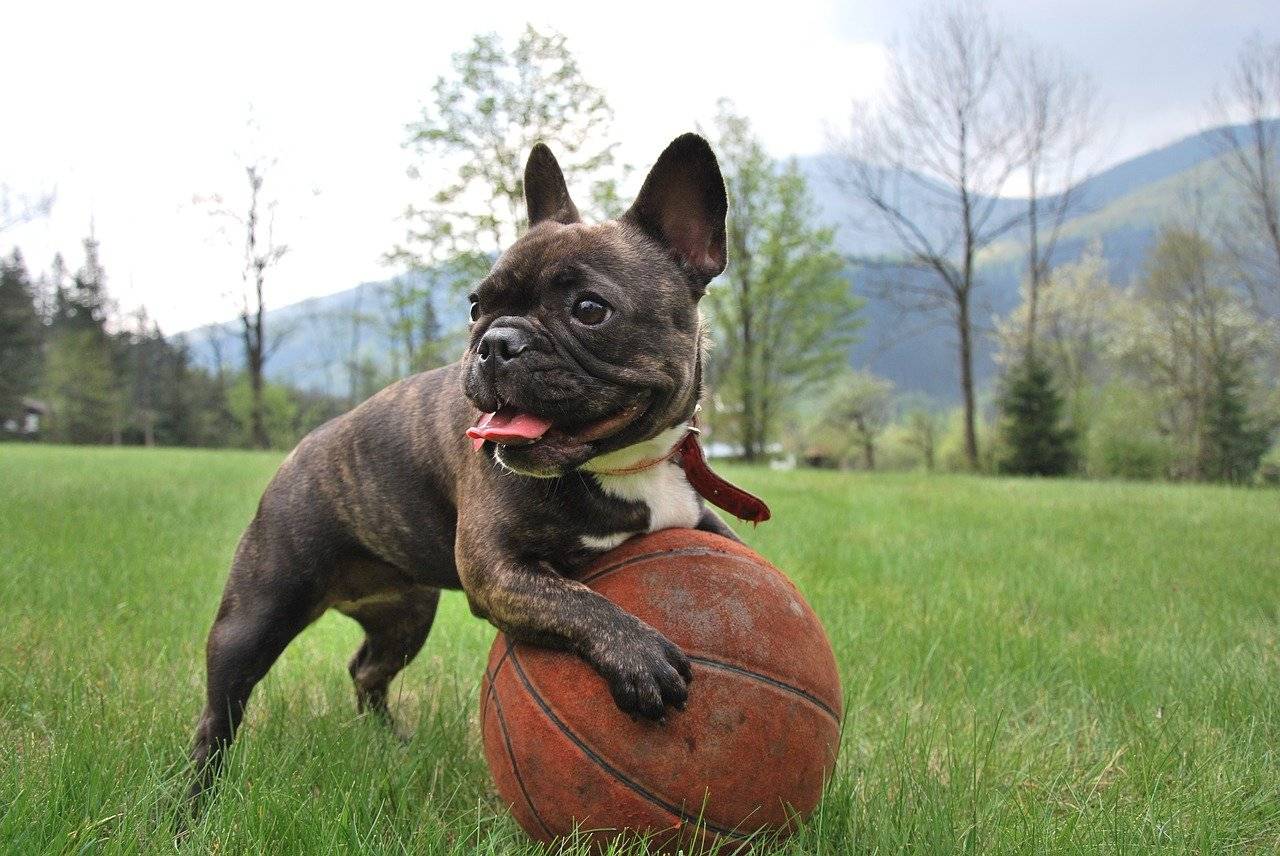 How French Bulldogs Became Famous
It was in 1896 where the Frenchies were shown for the first time at the Westminster Dog Show even though the American Kennel Club did not consider this dog to be a breed at that point. After the Americans took the French bulldog back to America, they preferred the dog to have straight "bat ears".
Hence, there were French bulldogs with two types of ears. One had "rose ears'' and this is what the French preferred. It means that the ear is stuck up a bit but curls inwards. However, the Americans preferred the bat eared French bulldogs.
At this Westminster Dog Show, only the rose-eared Frenchies were shown and the Americans were upset. This led to the founding of the French Bulldog Club of America. Henceforth, the French Bulldog Club launched their own dog show at the Waldorf Astoria. This was the first time that a dog club was dedicated only to one specific breed.
This made the French bulldog very popular in society. It was not recognized as an official breed but from 1898 onward, it forced the American Kennel Club to accept the Frenchie as a breed.
Today, the French bulldog is one of the most popular breeds of dogs because of their looks, and intelligent and pleasant companionship. They were bred mainly for companionship and they continue to live up to that cause.