When choosing a crate for your French bulldog, you must get the right size that fits your dog needs. Choosing the right size crate for your Frenchie is important because it will make them feel safe and at home.
The crate should not be too cramped, nor should it be too spacious. They should have enough lake space and be able to turn around or sit comfortably. When your dog stretches their legs, they should be able to do so comfortably without touching the walls of the crate.
The reason why you should not get a huge crate is because it will not give your French bulldog a feeling of security. When selecting the right size crate for your Frenchie, you have to measure them correctly and then choose the crate.
Choosing the Right Crate for your Adult French Bulldog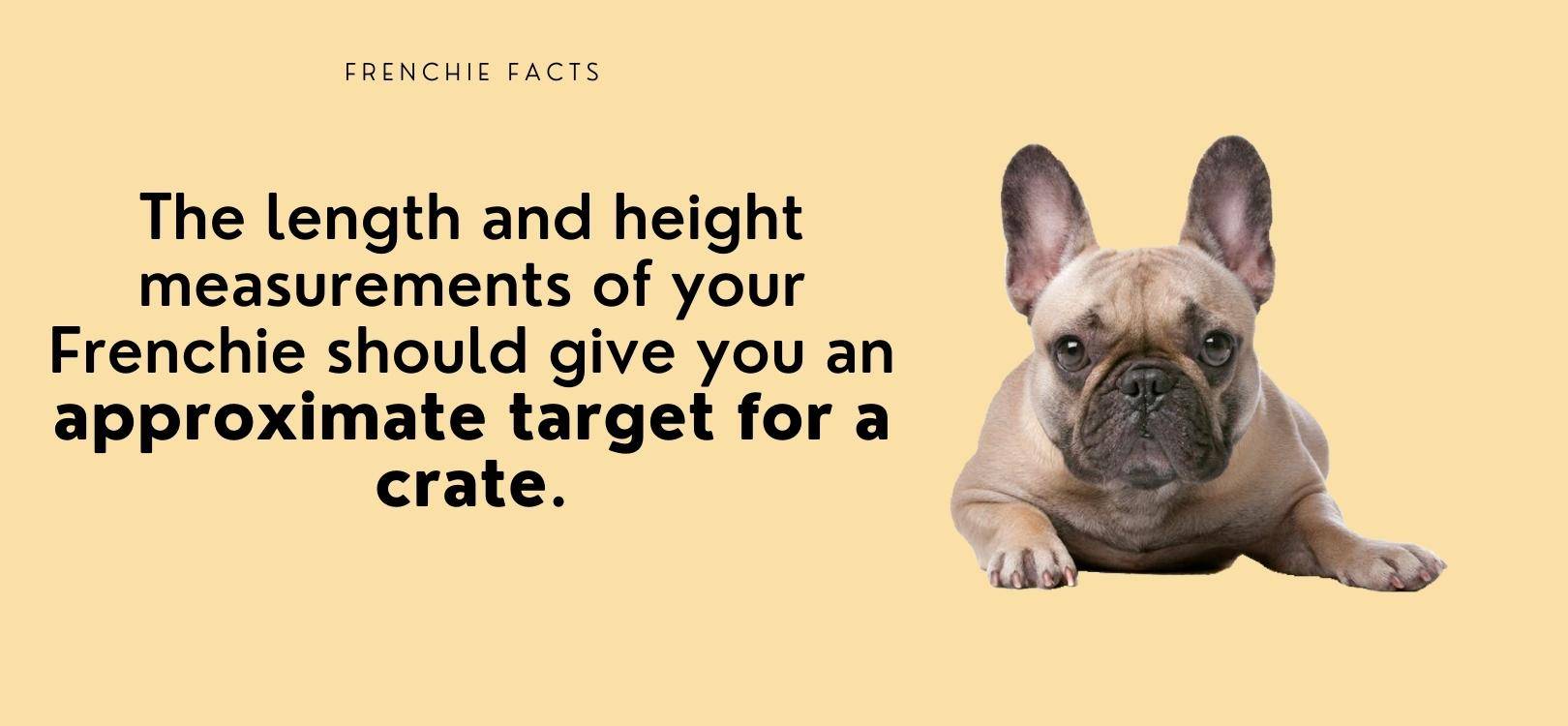 First, establish the height and length of your dog. An easy way to do this is to make them stand against the wall and mark your dog's measurements using a pencil. Later on you can use a measuring tape and take the measurements from these markings.
For a better and more precise way to measure your French bulldog, measure from the tip of the nose to the base of the tail to establish the length. To measure the height, measured from the paws right up to the ears.
The length and height measurements should give you an approximate target for a crate. A crate that is a couple of inches bigger would be ideal as you do not need a crate that is very big. Always add a few inches so that your French bulldog can move freely. Leave space for toys if they would like to have them in there.
How to Choose a French Bulldog Crate for a Puppy
When measuring your pup, use the same methods as you would for an adult French bulldog to measure their length and height. Since a puppy grows quickly, if possible you can buy multiple crates.
A good idea is not to spend too much money on the crate because your dog will grow fast. But once your dog reaches their full size, you can buy a more expensive and better quality crate as it will last for a longer time. Alternatively, buy a resizable and adjustable crate which suits your budget and one that will serve your dog's needs.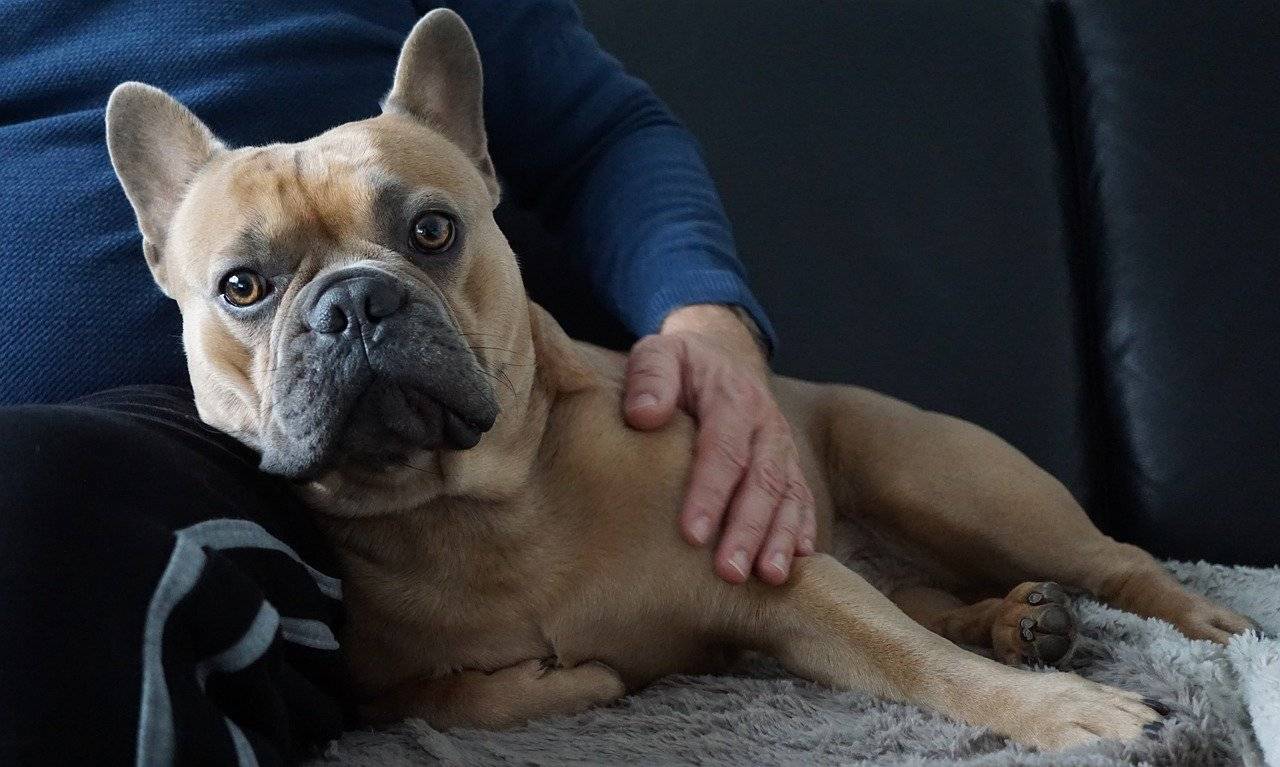 Different Types of Dog Crates for French Bulldogs
There are many different options when it comes to choosing the right crate for your French bulldog. Let's take a look at some of the popular ones.
The metal wire crate is one of the most popular options and one of the best crates for French bulldogs because it is foldable, durable, and can be transported easily. When it is not being used it can be stored away and then set up easily. It is also very easily cleanable and they are easy on your pocket. Choose this option if your plan is to just leave your crate at home.
The wooden dog crate looks like furniture, but it is functional in the sense that it is a dog crate as well. These are indoor crates and come in different styles. For instance, it can be used as an end table, a nightstand, and much more. It is available in different colours, shapes, and sizes and you can match it with the design and furniture of your home.
The plastic dog crate is another popular option and these are great for traveling. If you want to travel to the vet, or travel by airplane, plastic dog crates are great because they are lightweight and easily portable.
Steel crates are made of thick metal wires and are mainly designed for dogs who love to chew, scratch and run away. It's not really necessary for a Frenchie as your French bulldog will most likely not want to chew through the crate or escape.
The foldable soft dog crate is highly portable and easier to transport compared to the metal crate. If you go on plenty of vacations and trips and want to take your French bulldog with you, you must get a soft dog crate for your Frenchie. They are very affordable, easy to clean, are made of soft fabric and come in plenty of designs.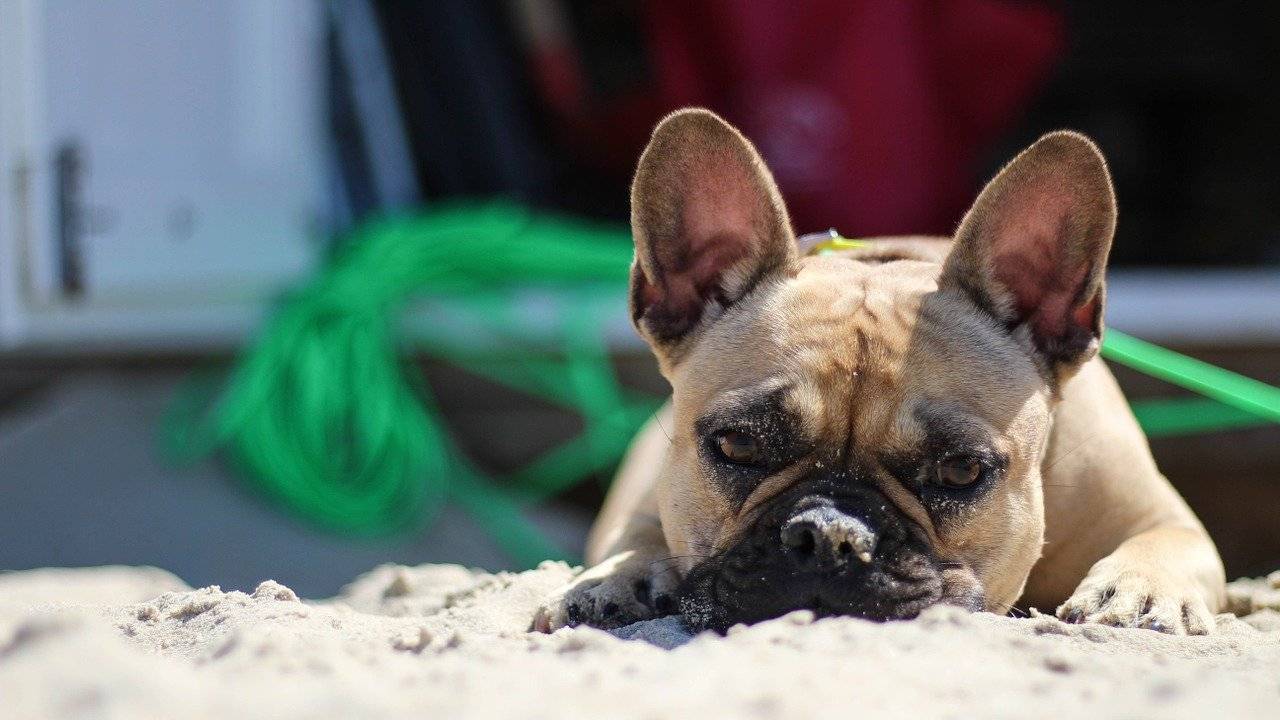 How to Make the Crate Comfortable for Your French Bulldog?
It is important to make your French bulldog feel comfortable in their crate so that they know it's a secure place of their own. Try adding a bed or padding that is not very easy to chew on but which is fluffy and comfortable.
If the crate is for a puppy, adding a heating pad in the crate will keep your French bulldog warm and act as a comfort because it will prevent them from missing their siblings. Try using a few chew toys that can keep your French bulldog calm and create a familiar environment.
To encourage your fur baby to get into the crate, entice them with tasty snacks or a treat or two. If you want to leave them in the crate when you are not around, place a bowl of water and some food near the crate.
It is important that you first get your French bulldog acquainted with the crate before shutting them in completely. Leave the door open initially so that they can go in and out as they please. Then shut the door for a few minutes at a time till they get used to staying in their crate.
There are many benefits that a crate can offer to your French bulldog. Once your Frenchie gets used to the crate, it can be a place of comfort and security especially when you travel. Other than this, the crate or the dog kennel for a French bulldog can be a cozy place when they are recovering from an illness.
French bulldogs need a lot of positive reinforcement so you can reward them by placing a treat inside the crate. It only takes a bit of practice till your Frenchie gets habituated to staying in the crate and is comfortable in there!