You must have noticed that your French bulldog drools and sometimes this can be a lot! For Frenchies drooling is completely normal. This happens especially when they are overheated and the reason why this happens is because of the shape of their jaw and the arrangement of their lips.
Let's take a closer look at why Frenchies drool and what is considered normal and not.
Do French Bulldogs Drool?
Frenchies also have shorter and wider snouts compared to other dogs. Their snouts also have many folds that cover the lips. Other than this, the lower jaw comes in front of the upper jaw, and this is known as "prognathism of the jaw".
French bulldogs drool for many different reasons. Other than their facial structure, rule helps them to eat and digest their food when eating. If you have a French bulldog puppy, and they appear to be drooling more than normal, it could happen that they are teething. Puppies drool more because they like to chew and this excessive salivation will resolve itself later on.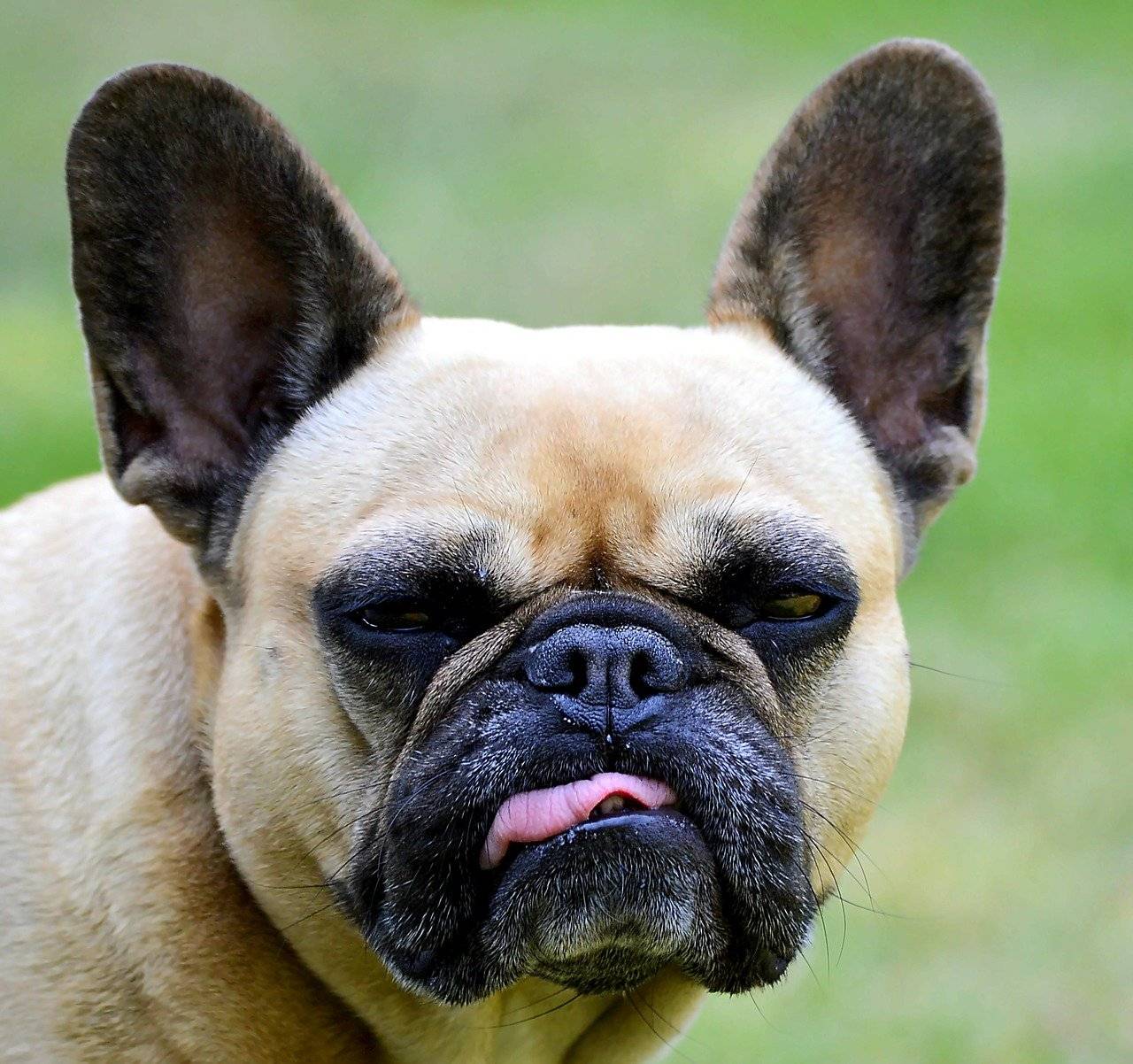 Common Reasons Why French Bulldogs DrooL
Here are some common reasons why French bulldogs drool.
Frenchies drool because they have anxiety
Anxiety, fear or nervousness is one of the most common reasons for excessive drooling in French bulldogs. This is a response to emotional stimuli and is very natural. You don't have to worry if you know that your Frenchie is drooling excessively because they are anxious.
Frenchies drool because they are excited
When dogs get excited, especially when they see food, it leads to your French bulldog salivating, just like humans when we see something delicious.

Heat stroke
Frenchies drool because they are hot
Heat stroke is a serious problem for French dogs, especially in hot climates. Symptoms of heat stroke include excessive drooling, heavy panting, irregular or fast heartbeats, and frequent lying down sessions. You must take your Frenchie to a vet as soon as possible in case of a stroke. Keep him or her cool and out of the sun to prevent heat stroke.
Frenchies drool because of mouth disease
Mouth disease and tooth decay is another reason why your French bulldog may drool a lot. Drooling is caused by mouth ulcers, tumors, gingivitis, and tartar buildup. Check your dog's mouth for swollen bleeding gums and brown teeth.
Frenchies drool because of motion sickness
Motion sickness can affect dogs just like it affects humans. Symptoms of motion sickness or excessive drooling, whining or crying, licking of the lips, and mobility, vomiting.
Frenchies drool because of a disease
Some French bulldogs may drool excessively due to kidney or liver disease. If you suspect this is the case, you should go to the doctor as soon as possible.
Frenchies drool because they have rabies
Sometimes your dog may get bitten by an animal like a skunk, bat, fox, raccoon, coyote, and others. If they are infected with rabies it can be passed on to your dog. Most dogs will have the rabies vaccine, but if your dog does not, and if they have got bitten by another animal, you must seek medical attention for them at once. Rabies is a deadly virus and can cause death if not treated.
Frenchies drool because they have been poisoned
Maybe you went out for a walk with your Frenchie and he or she accidentally ingested a poisonous plant. There can be toxins that animals can ingest. If you feel that this might be the cause for excessive drooling, take your French bulldog to the emergency rightway.
Frenchies drool because of a mouth injury
If your Frenchie has got a cut or scrape in his or her mouth, it may result in difficulty swallowing and this may cause excessive drooling.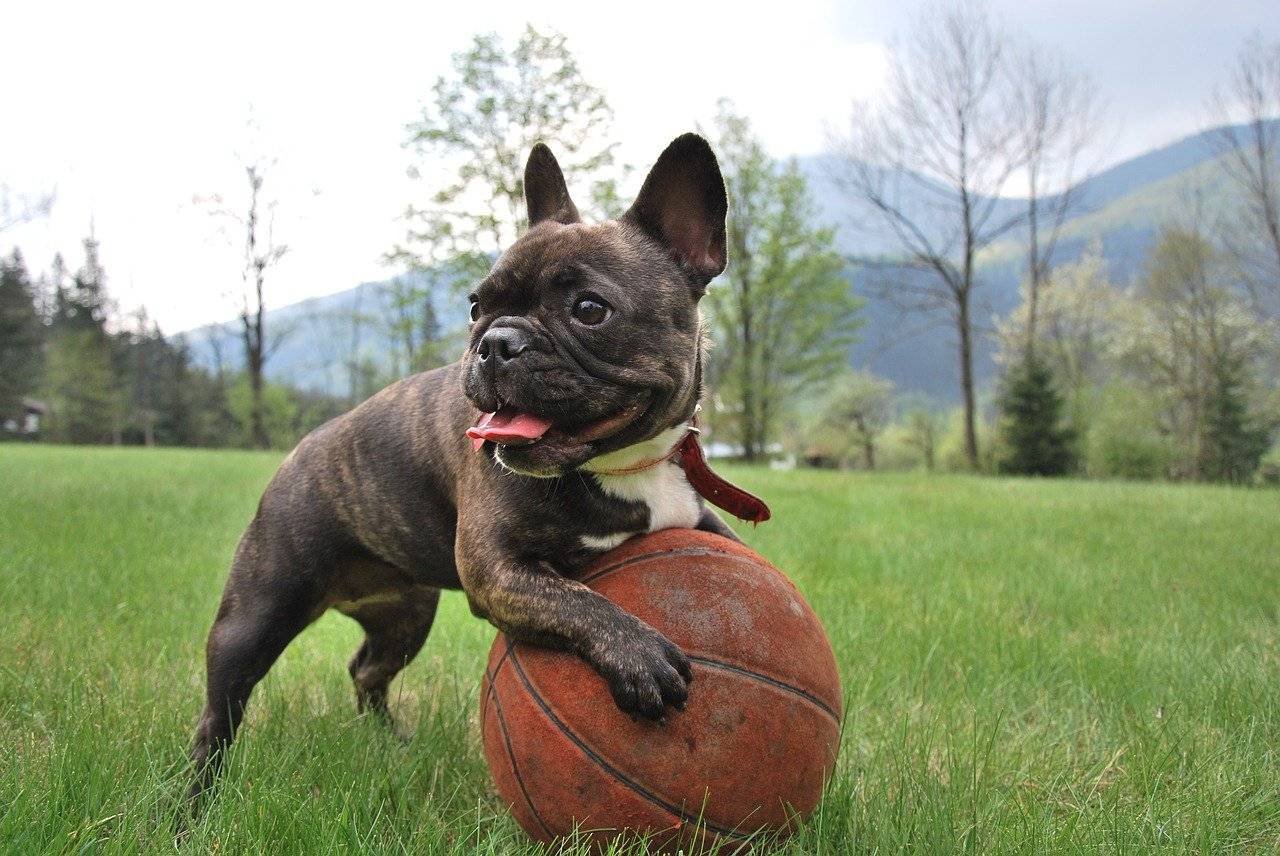 How to Manage French Bulldogs Excessive Drooling?
French bulldogs don't normally drool excessively. So if you notice excessive drooling, it might be an indication that something is not right. If you notice that your French bulldog is drooling excessively, you must take him or her to the emergency department in a hospital as soon as possible.
Take note of whether you have been using new cleanants in your house or whether your dog has been playing with new toys. It might be possible that he or she could have ingested a poisonous plant or a disinfectant.
French bulldogs will also drool excessively in the summertime or when they are overheated as this is their body's natural way of lowering the temperature. If it is very hot outdoors, take them for a swim or offer them cool water.
Sometimes you may have noticed that your French bulldog drools excessively when sleeping. In this case, there's nothing to worry about because it is only because of the position while sleeping.
When You Should Visit the Vet
If you are worried about your French bulldog drooling excessively, you should take him or her to the vet for an opinion. If the drooling is profound and sudden, you should seek medical advice. It might just be overexertion or stress that can be rectified easily, or it could be something more serious.
If you notice your French bulldog drooling and shaking, it could be an indication of anxiety. This happens when something frightens them like fireworks or thunderstorms. Other signs to look out for if they are anxious are pacing and whining. Separation anxiety could also be a cause for excessive drooling. If they are not anxious, yet drooling excessively, it may be an indication of a serious organ or physical disease.
In the worst case scenario, it could be something to do with your dogs' organs or poisoning by swallowing toxins. The sooner you solve the problem, the better for you and your Frenchie!