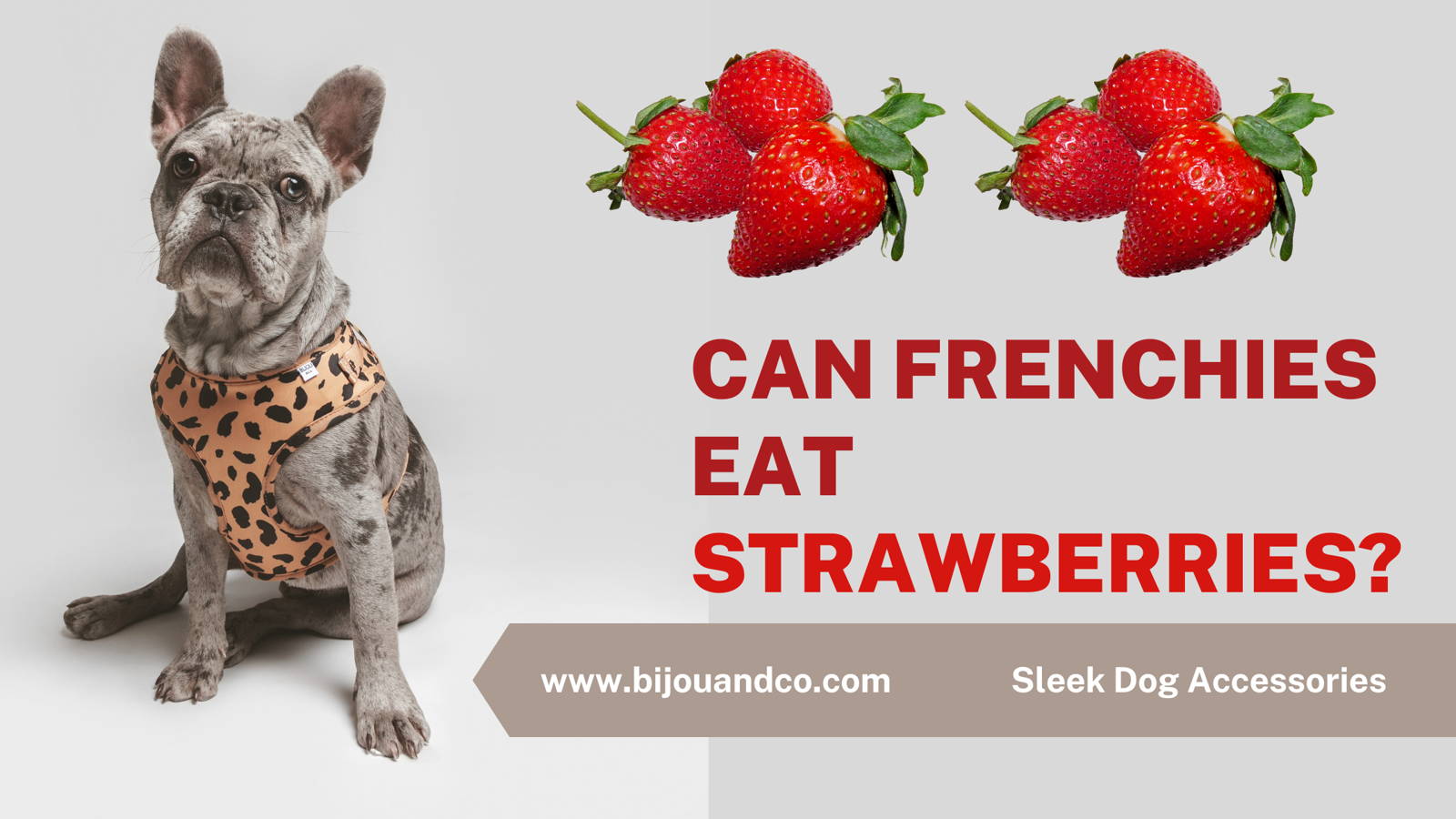 French Bulldogs are like people in that they have their own likes and dislikes when it comes to food. Some Frenchies love strawberries, while others would rather go without. But a lof of dog owners wonder: can French Bulldogs eat strawberries?
The answer is yes - as long as they're given in moderation. Strawberries are a high-sugar fruit, so it's important not to overfeed them to your Frenchie.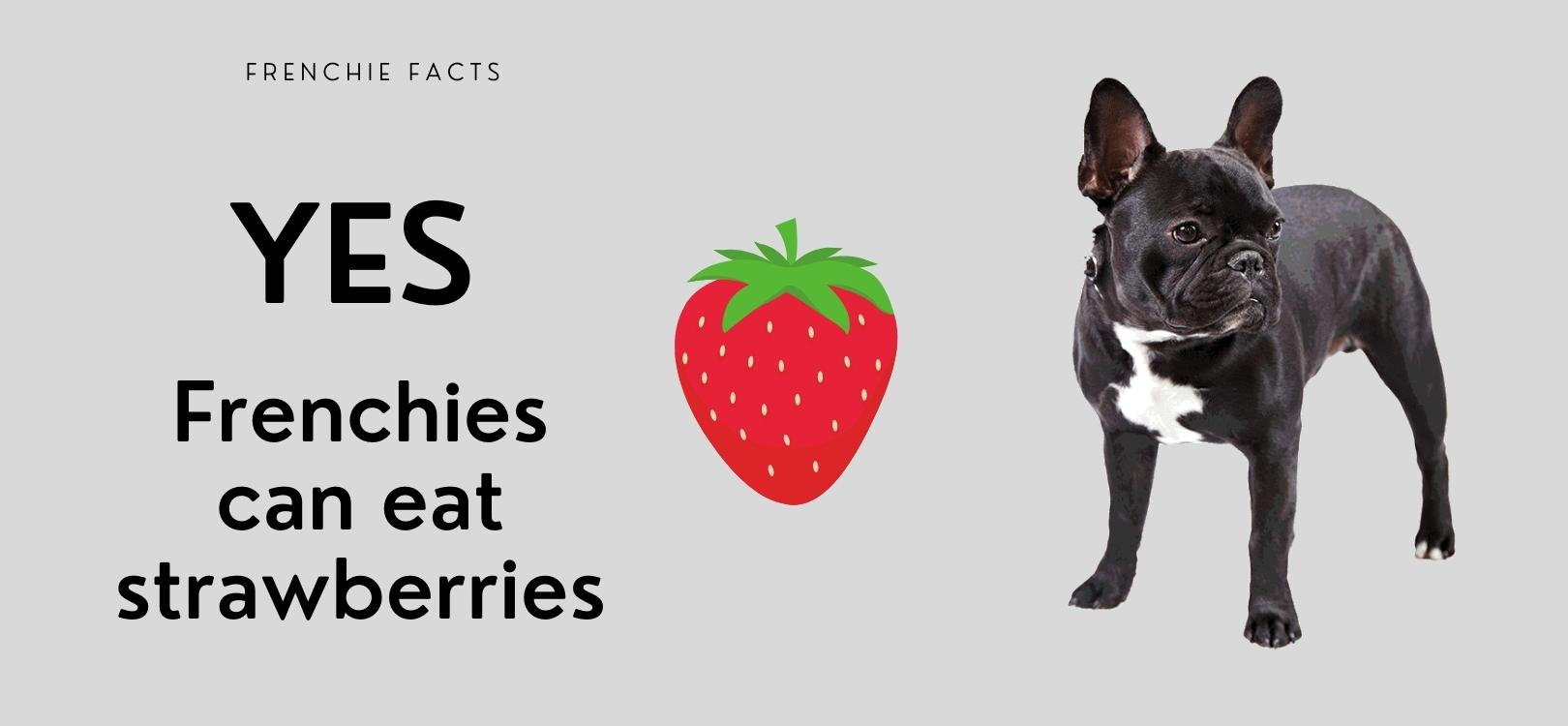 strawberries ARE good for frenchies
Strawberries are an excellent source of vitamins C and K, which are essential for Frenchies. Vitamin C helps to boost the immune system, while vitamin K helps to protect against bone loss. In addition, the antioxidants in strawberries can help to reduce inflammation. As a result, feeding your French Bulldog a few strawberries each day can have a profound impact on their health.
Vitamin C: an important nutrient for French Bulldogs, as it helps to boost the immune system and protect against respiratory infections. Strawberries are an excellent source of vitamin C, and feeding your French Bulldog a few strawberries each week can help to keep them healthy and happy.
Vitamin K: helps to promote healthy bone growth and blood clotting. It's also necessary for proper immune system function. Without enough vitamin K, Frenchies can be at risk for bone fractures, internal bleeding, and serious infections. If you're thinking about getting a French Bulldog, be sure to talk to your vet about the importance of vitamin K and how to make sure your Frenchie gets enough.
Magnesium:an essential mineral that plays a role in many biochemical reactions in the body. It is particularly important for muscle function and energy production. Symptoms of magnesium deficiency can include muscle weakness, cramps, and tremors. In severe cases, it can lead to seizures. Fortunately, magnesium deficiency is easily treated with supplements. strawberries are a good source of magnesium and can be fed to French Bulldogs as a treat or added to their food.
Phosphorus: an essential mineral for dogs of all breeds, and it is especially important for French Bulldogs. This mineral helps to build strong bones and teeth, and it also plays a role in cell growth, energy production, and muscle contraction. Strawberries are a good source of phosphorus, so they can be a healthy treat for your French Bulldog.
Potassium:essential for the proper functioning of all cells, tissues, and organs in the body. It is especially important for the heart, kidneys, and muscles. French bulldogs are susceptible to a number of health problems, including cardiovascular disease and kidney disease. Potassium can help to prevent these conditions by keeping the heart muscle strong and healthy and by helping to regulate blood pressure.
Folate: helps to produce and maintain new cells. This is important for all dogs, but it's especially crucial for growing puppies. In addition, folate helps to prevent birth defects by aiding in the development of the neural tube.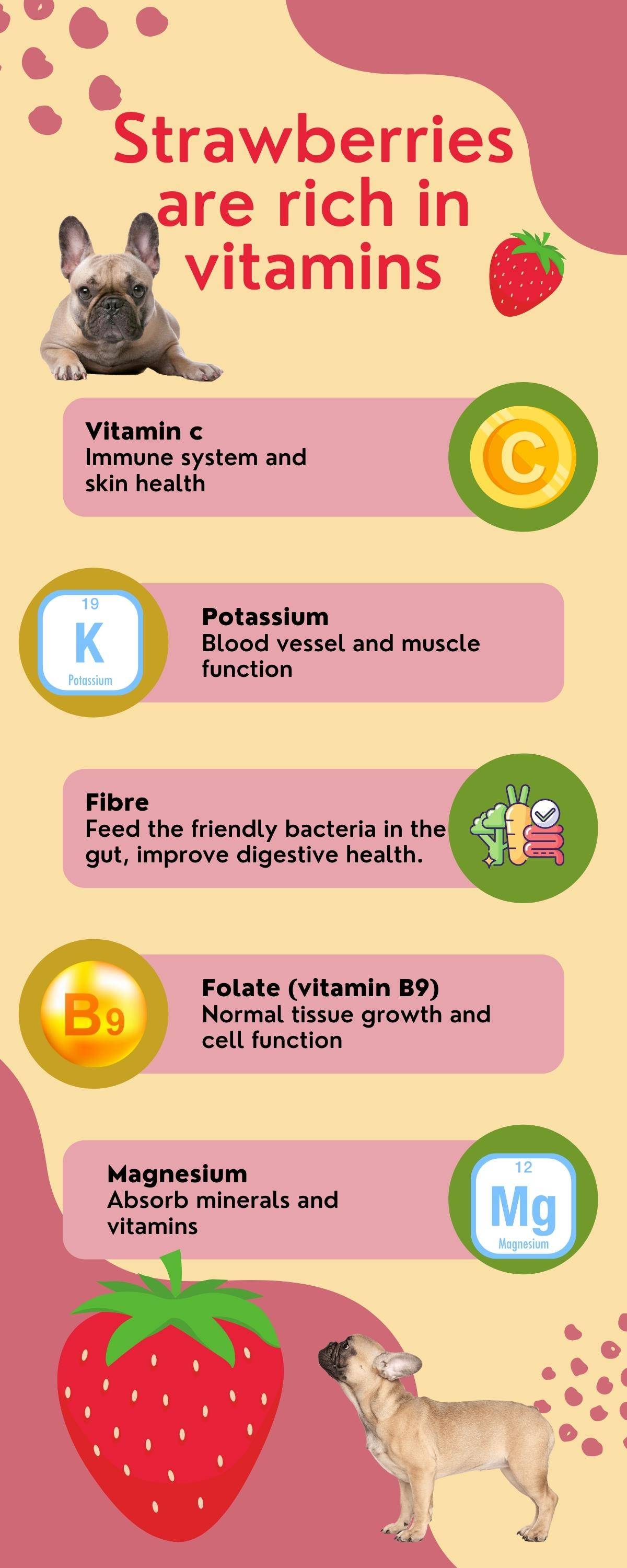 tips to serve Your Frenchie Strawberries
When it comes to serving strawberries to French Bulldogs, there are a few things to keep in mind. First of all, French Bulldogs have shorter snouts than other breeds of dogs, so they may have difficulty breathing if they try to eat the fruit whole.
For this reason, it's important to cut the strawberries into small pieces before giving them to your Frenchie. You should also avoid giving your dog any stems or leaves, as these can cause choking.
Lastly, keep an eye on your dog while he or she is eating strawberries, and make sure that he or she does not eat too much at once. When served in moderation, strawberries can make a delicious and healthy treat for your French Bulldog.
cut the strawberries into pieces
If you're thinking of giving your French Bulldog a strawberry, it's important to first cut it into small pieces. Otherwise, the strawberry could cause an upset stomach or even blockage in their intestines. So, if you want to treat your Frenchie to a delicious strawberry, make sure to cut it up into smaller pieces first.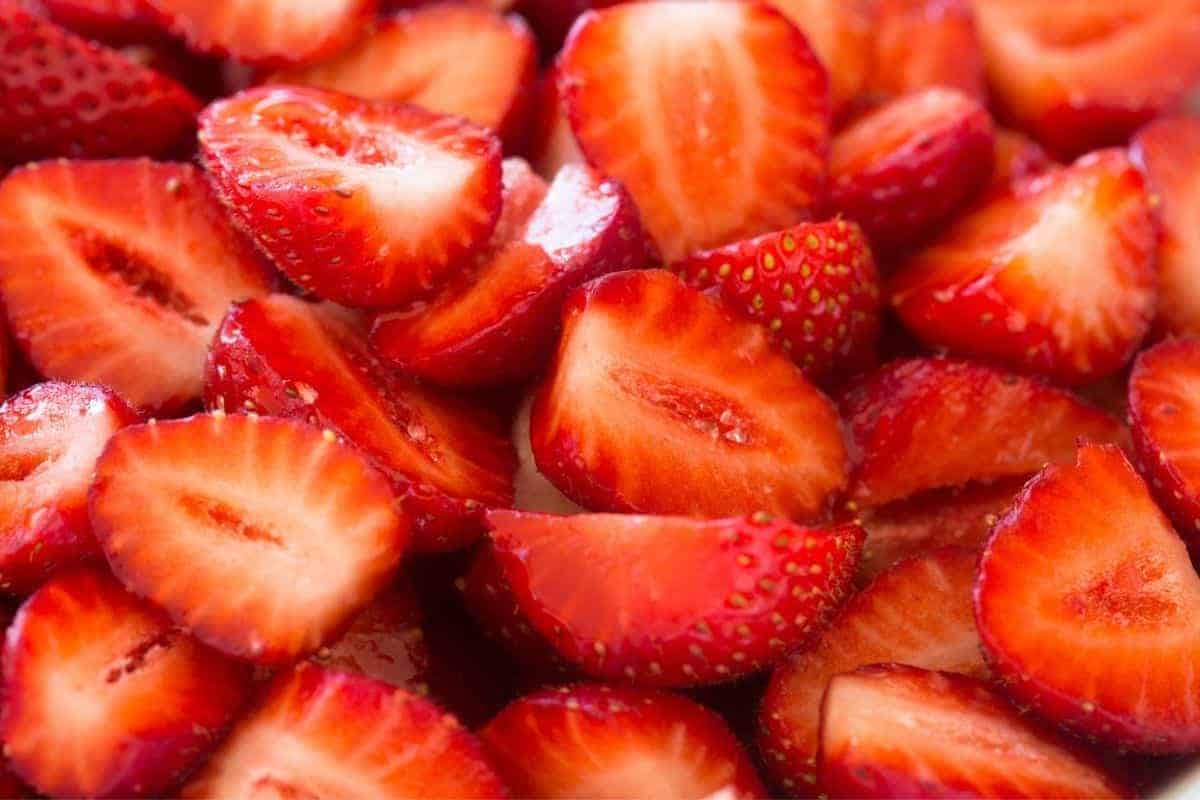 remove the stems and leaves
Before giving your Frenchie any strawberries, it's important to remove the stem and leaves. French Bulldogs are particularly susceptible to gastrointestinal issues, and the stems and leaves of strawberries can cause stomach pain and vomiting.
In addition, the small seeds can become lodged in your Frenchie's throat, potentially causing choking. So next time you're looking to give your French Bulldog friend a special treat, just remember to take a few moments to prepare the strawberries first.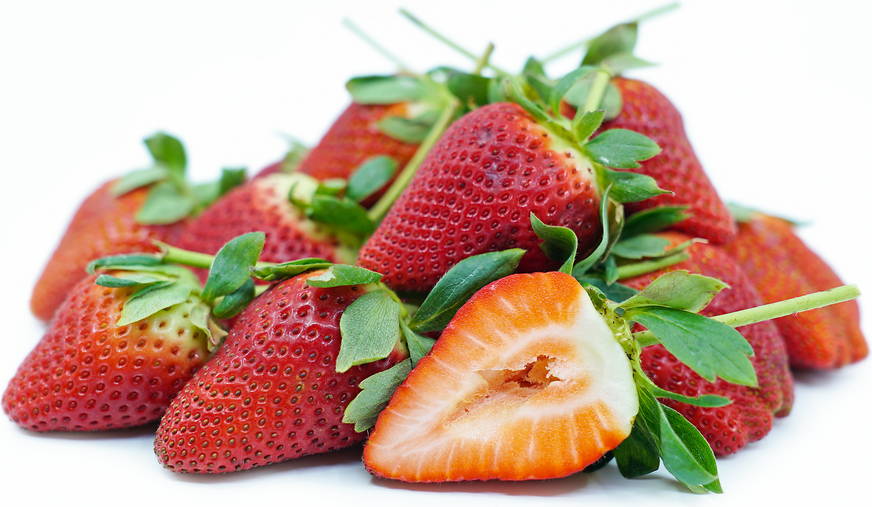 keep an eye on your frenchie
While strawberries are a delicious and healthy treat for humans, they can cause stomach issues for dogs. This is particularly true for French Bulldogs, who are prone to gastrointestinal problems.
Strawberries contain a compound called ellagitannins, which can cause vomiting and diarrhea in Frenchies. In addition, the seeds of strawberries can be a choking hazard.
As a result, it's important to only give your French Bulldog a few strawberries at a time. If you notice any stomach issues, discontinue feeding them strawberries and consult your veterinarian.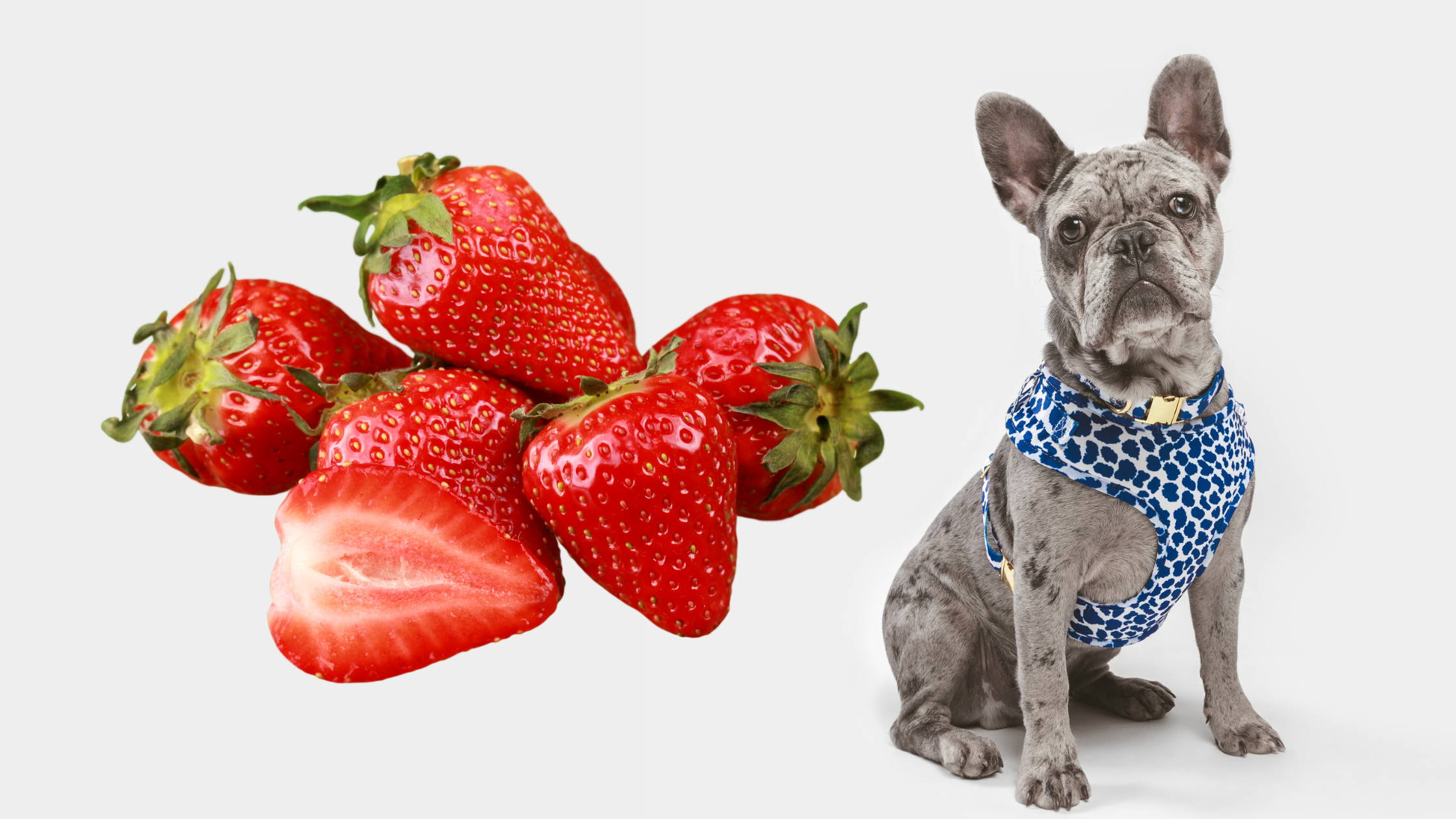 When Are Strawberries Bad for your frenchie?
French Bulldogs are especially susceptible to a condition called brachycephalic airway obstructive syndrome, which means that their airways are narrower than average.
This can cause difficulty breathing, and French Bulldogs are often unable to tolerate exercise or even moderate heat. Because of this, it's important to be careful about what kinds of food they eat.
Strawberries, for example, are a choking hazard for French Bulldogs because of their small size. The seeds can also get caught in their throats, causing inflammation and further obstruction of the airway. In severe cases, this can lead to death.
French bulldogs are susceptible to a number of health problems, including allergies and gastrointestinal issues. Processed strawberries can contain additives that can trigger these problems.
In addition, processed strawberries may contain pesticides or other chemicals that can be harmful to French Bulldogs.
For these reasons, it is best to avoid giving French Bulldogs processed strawberries. If you must give them strawberries, be sure to wash them thoroughly and remove any stem or leaves. This will help to reduce the risk of health problems.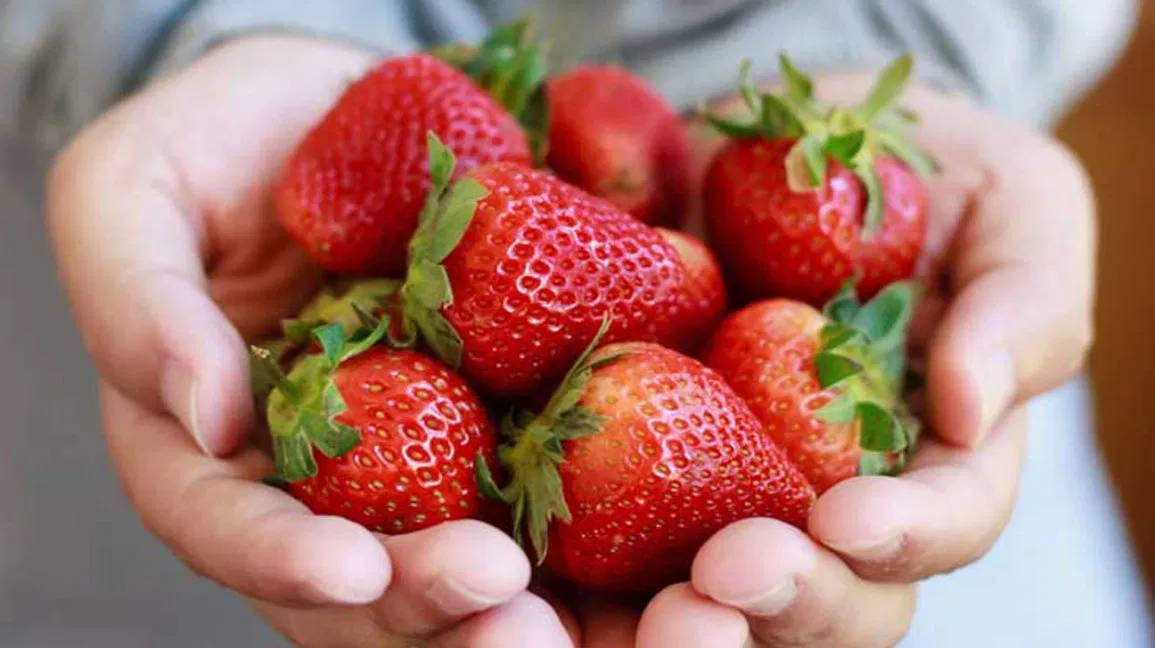 Strawberries are a popular fruit that is used in many different dishes. They are also source of sugar. A cup of strawberries contains about 7 grams of sugar.
That is more sugar than a French Bulldog needs in a day. It is important to remember that dogs can only process a small amount of sugar at a time.
Eating too many strawberries can lead to health problems for Frenchies. These include weight gain, diabetes, and tooth decay. Therefore, it is important to only give your dog a few strawberries per day as part of a healthy diet.
Frenchies can also be susceptible to allergies, and one of the most common triggers is strawberries. Strawberries contain a protein that French Bulldogs can be allergic to, and consuming even a small amount can cause an reaction.
Symptoms of a strawberry allergy in Frenchies include itchiness, redness, swelling, and difficulty breathing. If your French Bulldog shows any of these signs after eating strawberries, it's important to seek immediate medical attention.
With prompt treatment, most dogs make a full recovery from a strawberry allergy. However, in severe cases, anaphylactic shock can occur, which can be life-threatening.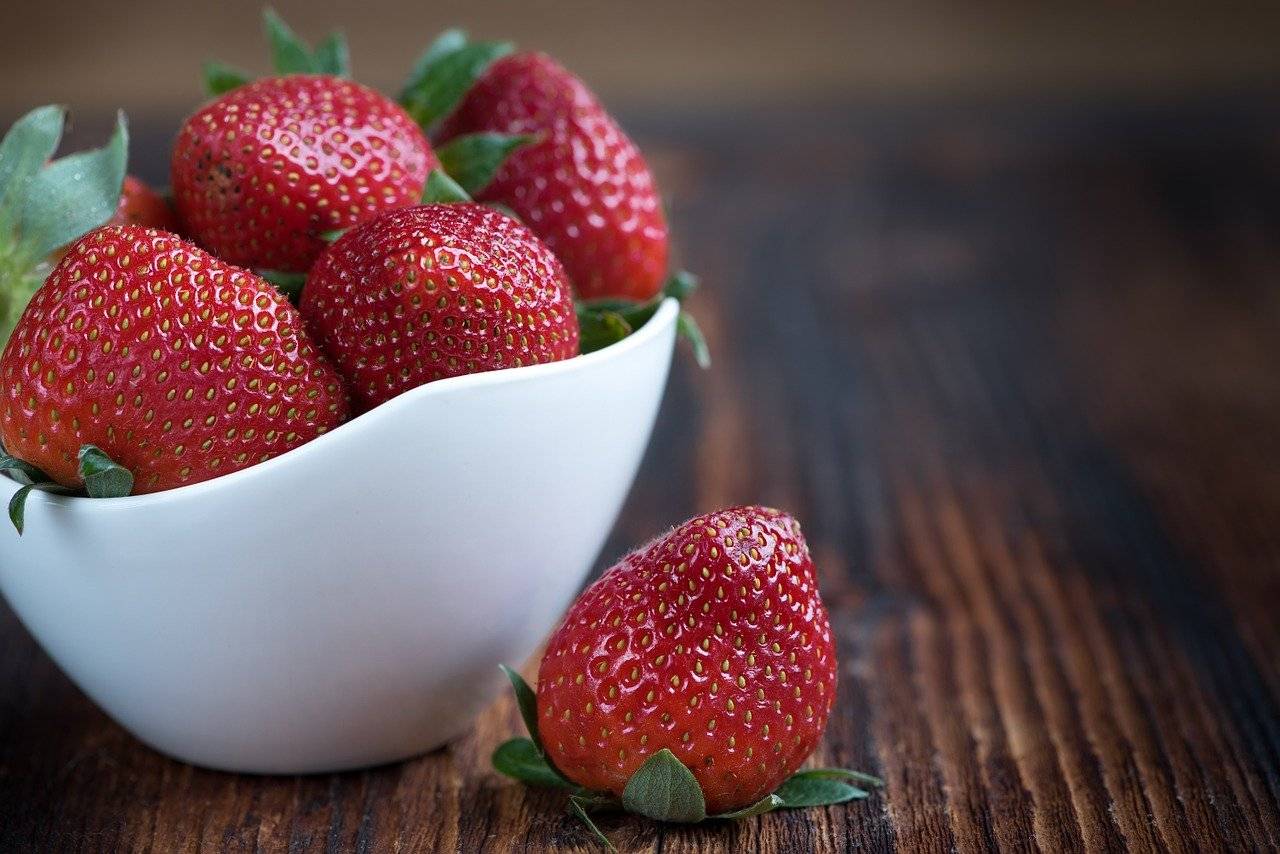 What If Strawberries Aren't in Season?
Strawberries are only in season for a few months out of the year. If you want to give your dog the benefits of strawberries year-round, you can feed them frozen strawberries.
Frozen strawberries are just as nutritious as fresh strawberries, and they can help to keep your Frenchie's body healthy and strong.
How many strawberries can my frenchie eat?
Most French Bulldogs can safely eat up to four strawberries per day. However, some may be more sensitive to the fruit and may experience gastrointestinal upset if they eat too many strawberries.
To be safe, start with one or two strawberries per day and monitor your dog's reaction. If they seem to tolerate the fruit well, you can gradually increase the amount they eat. Just be sure to keep an eye out for any signs of tummy trouble, such as vomiting or diarrhea. And as always, make sure your French Bulldog has fresh water available at all times.
strawberries for frenchies faqs
Can French Bulldogs Be Allergic To Strawberries?
While it is relatively uncommon, some French Bulldogs can be allergic to strawberries. Symptoms of an allergic reaction include itching, redness, and swelling of the skin.
In severe cases, difficulty breathing may also occur. If you suspect that your French Bulldog is allergic to strawberries, it is important to seek medical help immediately.
A veterinarian will be able to determine if an allergy test is necessary. If strawberries are determined to be the cause of the reaction, they should be avoided in the future.
Can diabetic frenchies eat strawberies?
The good news is that strawberries are generally considered to be safe for French Bulldogs with diabetes.
However, it is important to feed them in moderation, as strawberries are high in sugar. Also, make sure to keep an eye on your dog's blood sugar levels after eating strawberries, as they may need additional insulin.
Overall, strawberries can be a healthy and delicious treat for your diabetic Frenchies, but it is important to monitor their intake carefully.
CAN FRENCHIE puppies EAT STRAWBERIES?
Strawberries are not toxic to dogs. However, they can be a choking hazard due to their size and shape. French Bulldog puppies, in particular, may be tempted to swallow strawberries whole, so it is important to cut them into small pieces before feeding them to your pup.
French bulldog puppies have short snouts and narrow throats, which makes them more prone to respiratory problems. For this reason, it is important to monitor your puppy closely when eating strawberries or any other type of fruit.
If you notice your puppy struggling to breathe, remove the strawberries immediately and contact your veterinarian.