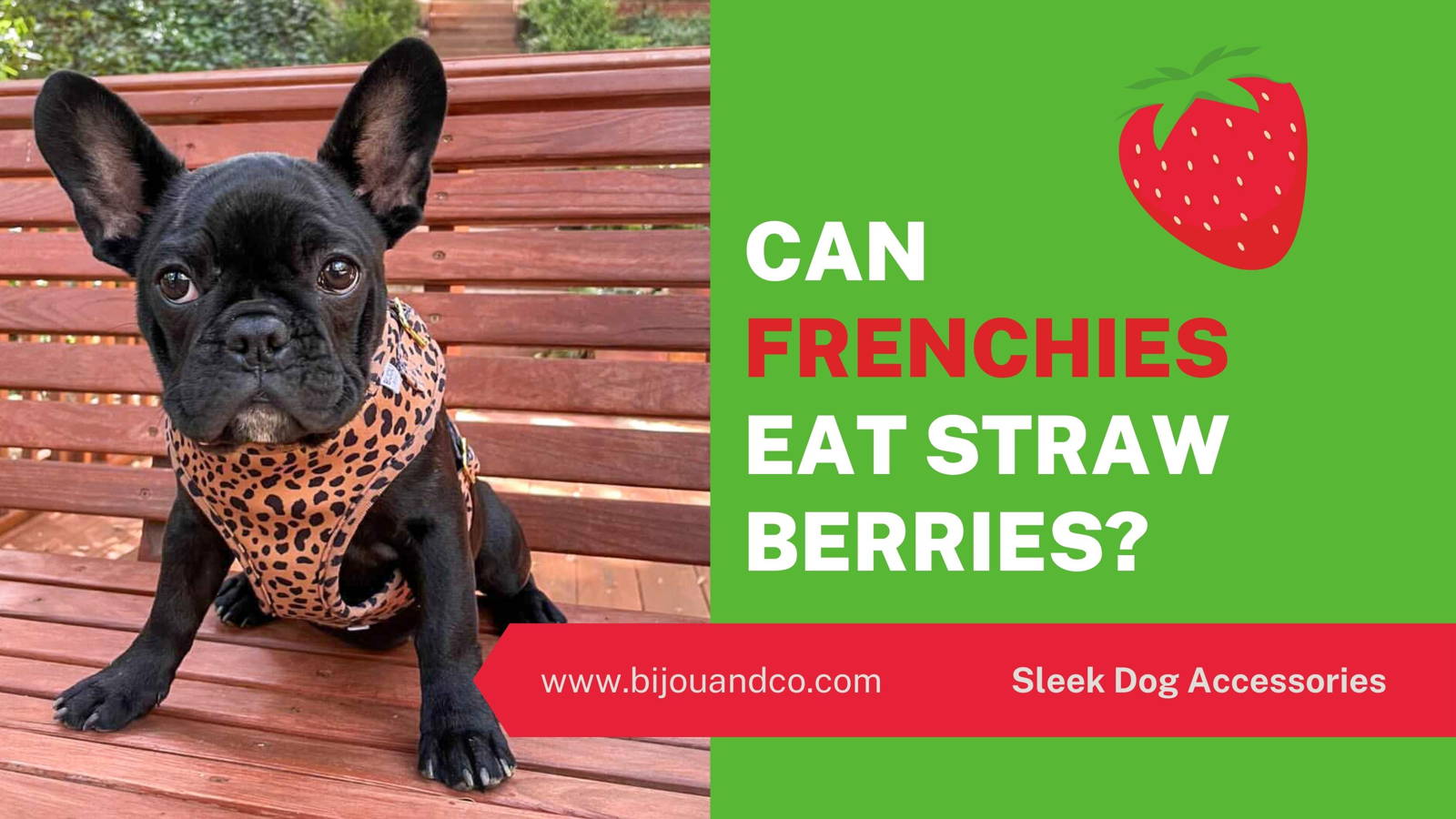 Strawberries are great fruits and have many vitamins, but like with anything good, they should be used in moderation. They aren't harmful or dangerous to dogs, but they do contain sugar, which might cause stomach trouble if consumed in excess.
Strawberries are safe for dogs to consume, so if you are wondering whether your Frenchie can eat strawberries, the answer is yes! But before you offer this fruit to your dog, there are a few points to note.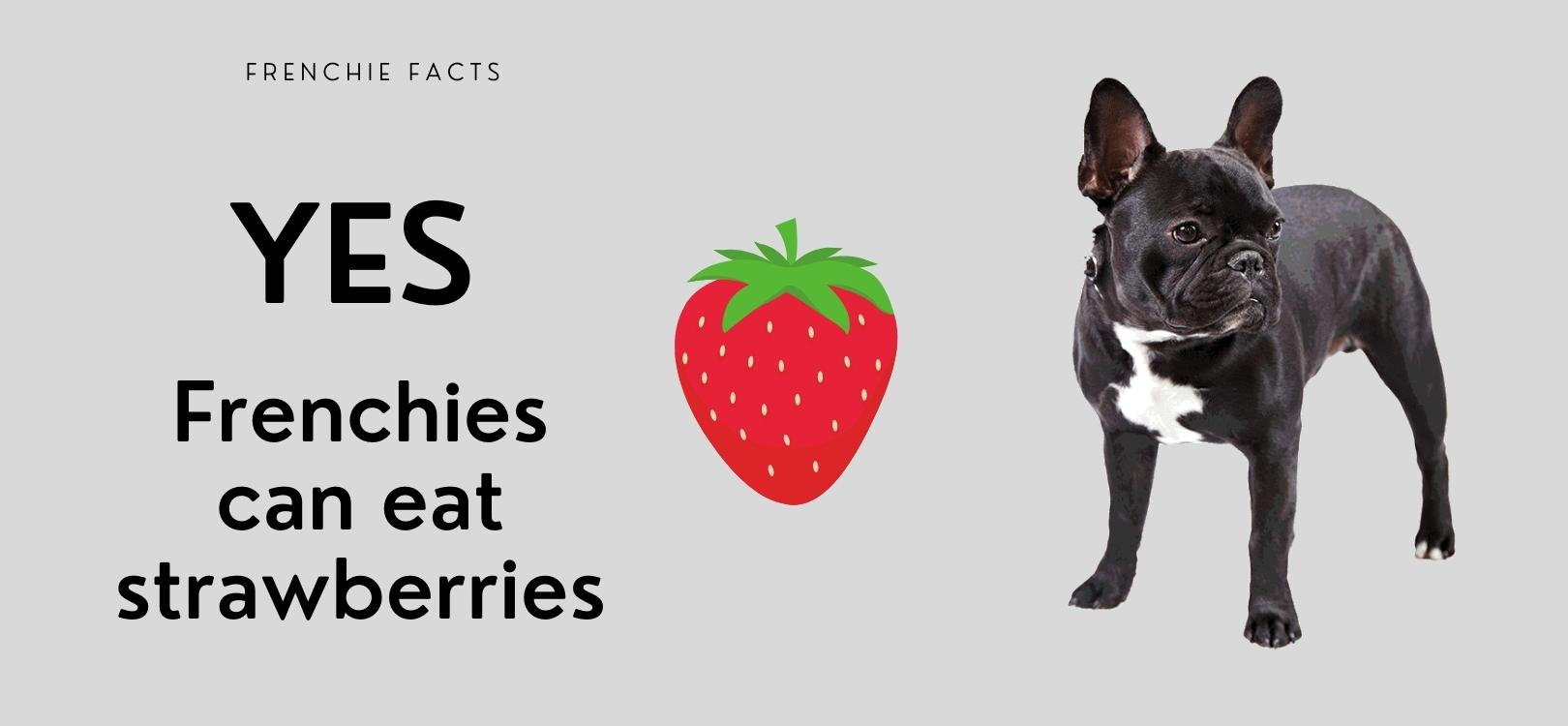 strawberries ARE A GREAT SOURCE OF VITAMINS FOR FRENCH BULLDOGS
Strawberries are a fruit that is not only delicious but also beneficial to your Frenchie's health. You're helping your dog remain healthy in more ways than one by giving him or her strawberries.
Fresh fruit helps slow down the aging process, enhance the immune system, and aid weight loss over time. Strawberries can also help your dog's teeth whiten.
They are high in iodine, potassium, folic acid, magnesium, as well as vitamins C, B6, B1, and K. They are also high in fiber, which aids digestion, and Omega-3, which is beneficial to coat health.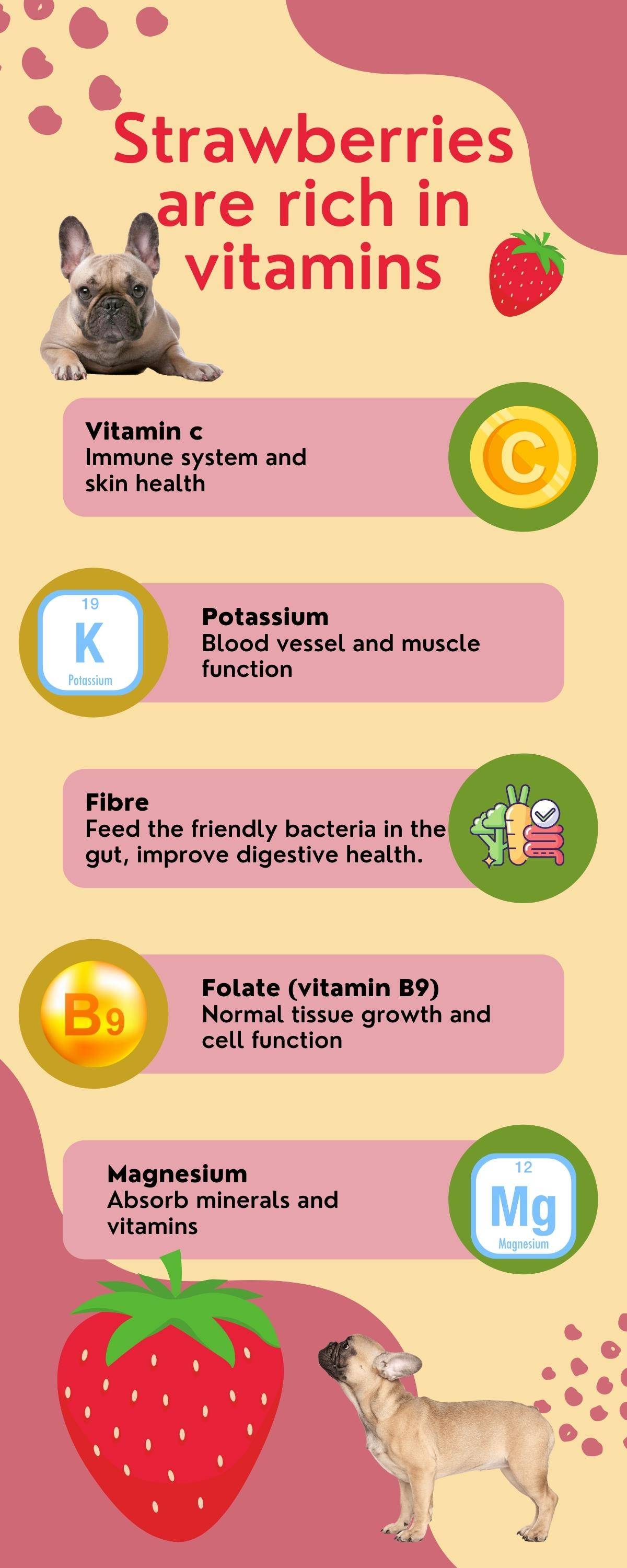 How to Feed Your Frenchie Strawberries?
Always consult the veterinarian before feeding your Frenchie new foods. Because certain dogs' medical issues might be aggravated by strawberries, you should always consult your veterinarian about the proper serving quantities for your dog.
Because strawberries are soft and tiny, they provide less risk of choking, but you may want to cut them up for pups.
Try adding them to your dog's meal as a special treat, use them as a training award, or freeze them for a cool summer treat. You can also blend or combine it with other nutritious fruits to make a tasty smoothie or fruit salad.
Aim to give your dog fresh, organic berries that have not been treated with preservatives or pesticides, and carefully clean them.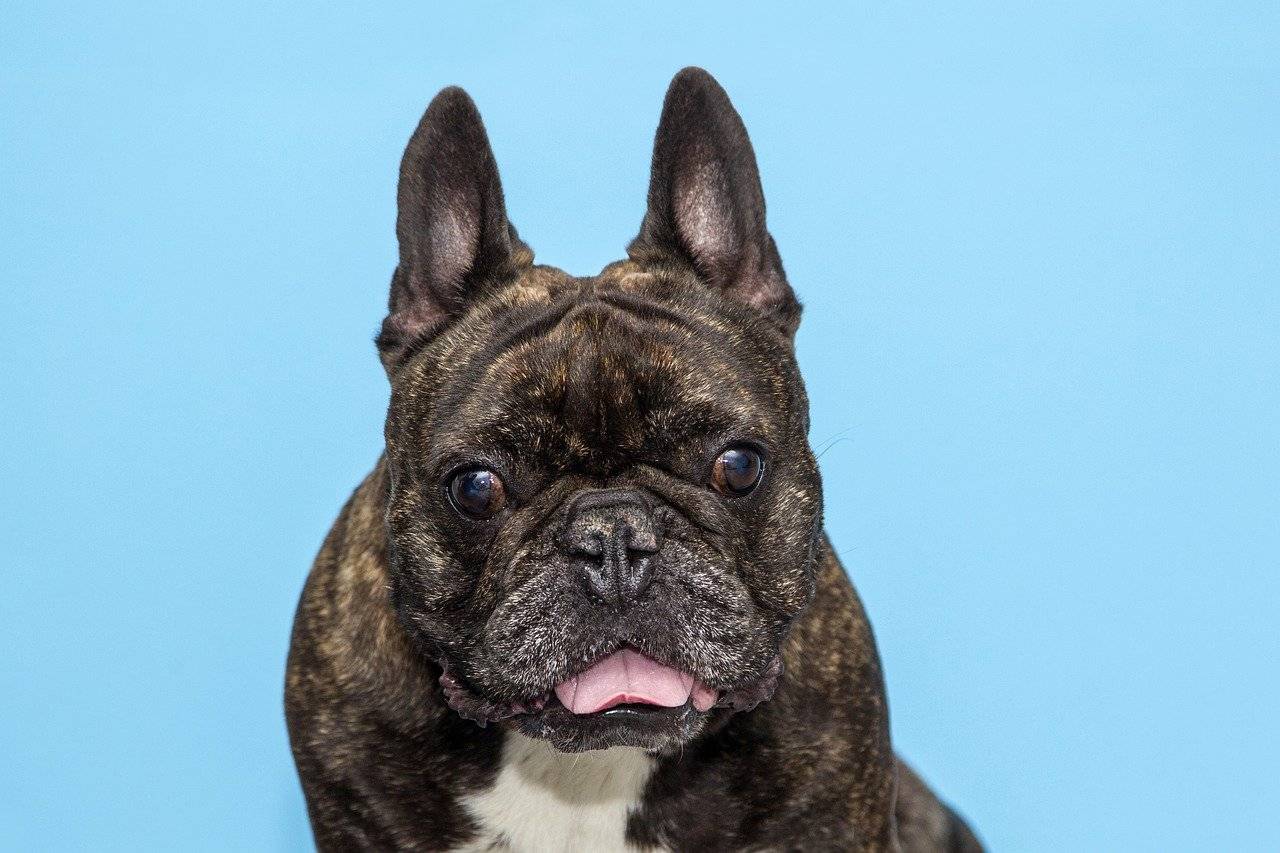 When Are Strawberries Bad for your frenchie?
Any food that your pet consumes in excess may be harmful to their health, even fruits and vegetables, which you may think are nutritious. Strawberries contain a lot of sugar, which might cause stomach pain in your French Bulldog if they consume too much.
This may potentially cause stomach issues. Everything should be consumed in moderation, and you should always consult your veterinarian to establish the appropriate serving sizes for your dog.
Strawberries that are canned or processed are harmful to dogs. Don't give your dog strawberry-flavored sweets and foods containing artificial strawberry flavors.
Strawberries, like nearly all foods, carry the possibility of causing an allergic response in your dog. This can cause anaphylaxis, which is a fatal disorder, even though it's rare.
Stop giving your dog strawberries and visit your veterinarian straight away if you notice swelling, sneezing, coughing, hives, trouble breathing, or other indications of an allergic reaction.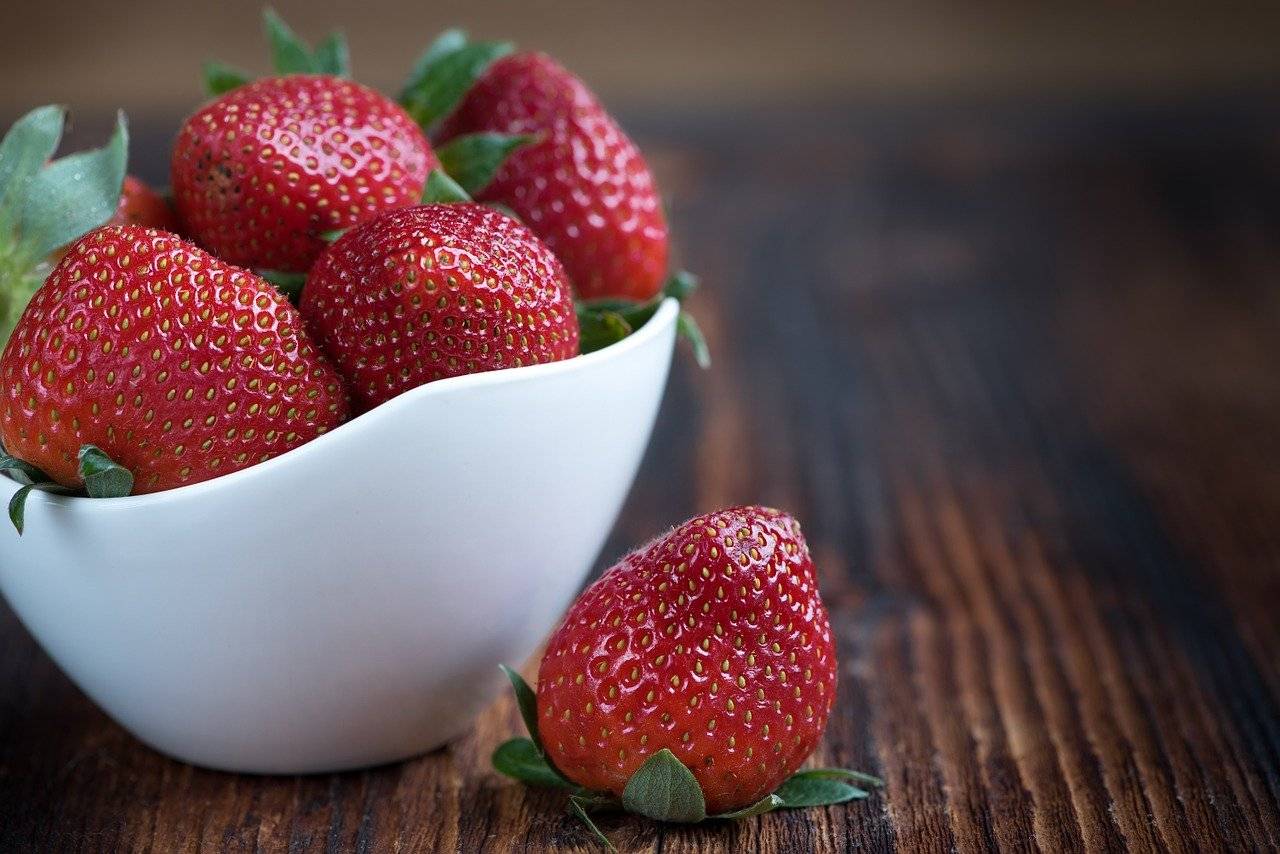 What If Strawberries Aren't in Season?
If fresh strawberries aren't available, say during a particular season, some dog owners believe that switching to canned or processed strawberries is a good idea. This is absolutely incorrect and will do your dog's health far more harm.
The majority of canned strawberries contain sugar or syrup. In case the canned strawberries aren't filled with syrup, they're probably coated in a liquid that's high in sugar.
This liquid coats the strawberries, allowing them to live longer in the can. It also adds plenty of calories.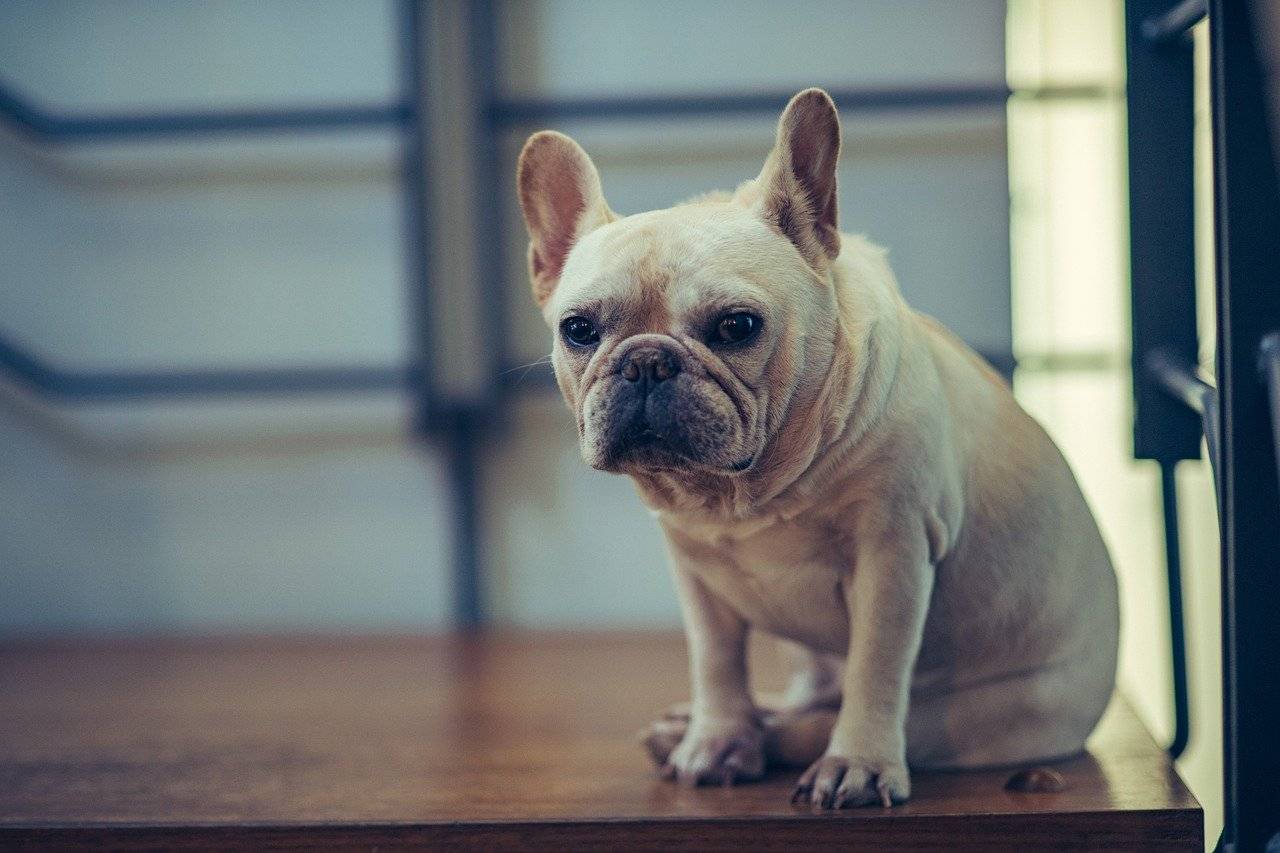 Other Dog-Friendly Fruit Treats
Experts recommend that any treat that you give your fur baby should only make up around 10% of your dog's diet. There are other fruits that are safe to offer to your dog and may help them stay healthy. Here are a few more examples:
- Bananas that are frozen
- Watermelon is a delicious fruit
- Cantaloupe
- Apples can be given after removing seeds
- Blueberries
- Ripe mangoes that are peeled
Studies show that a French Bulldog may comfortably eat around six strawberries per day if the fruit is given as a one-time treat per day. Before adding any new fruit or food to your Frenchie's diet, you should always consult your veterinarian.
At the absolute least, start modestly by using only a small bit of strawberry. You'll be able to keep an eye on your Frenchie for any symptoms of allergy or an unpleasant response to the fruit this way!