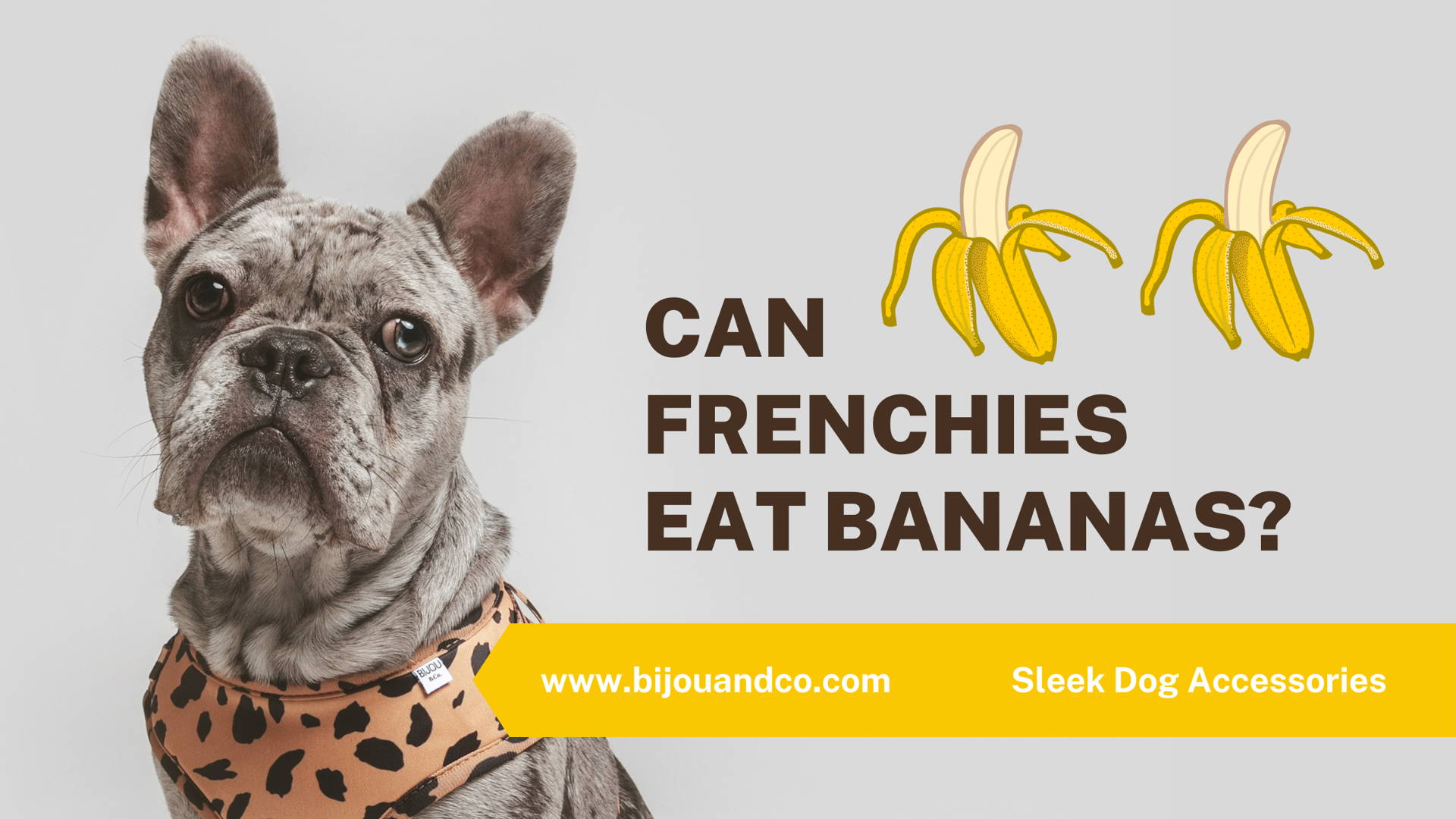 Find out if bananas are a good food option for French Bulldogs, and how to go about feeding them the correct amount of this canine superfood.
The answer to the question "can french Bulldogs eat bananas?" is actually quite straightforward. The answer is yes...yes they can. In fact, bananas are an excellent food source for Frenchies. They provide a range of essential vitamins and minerals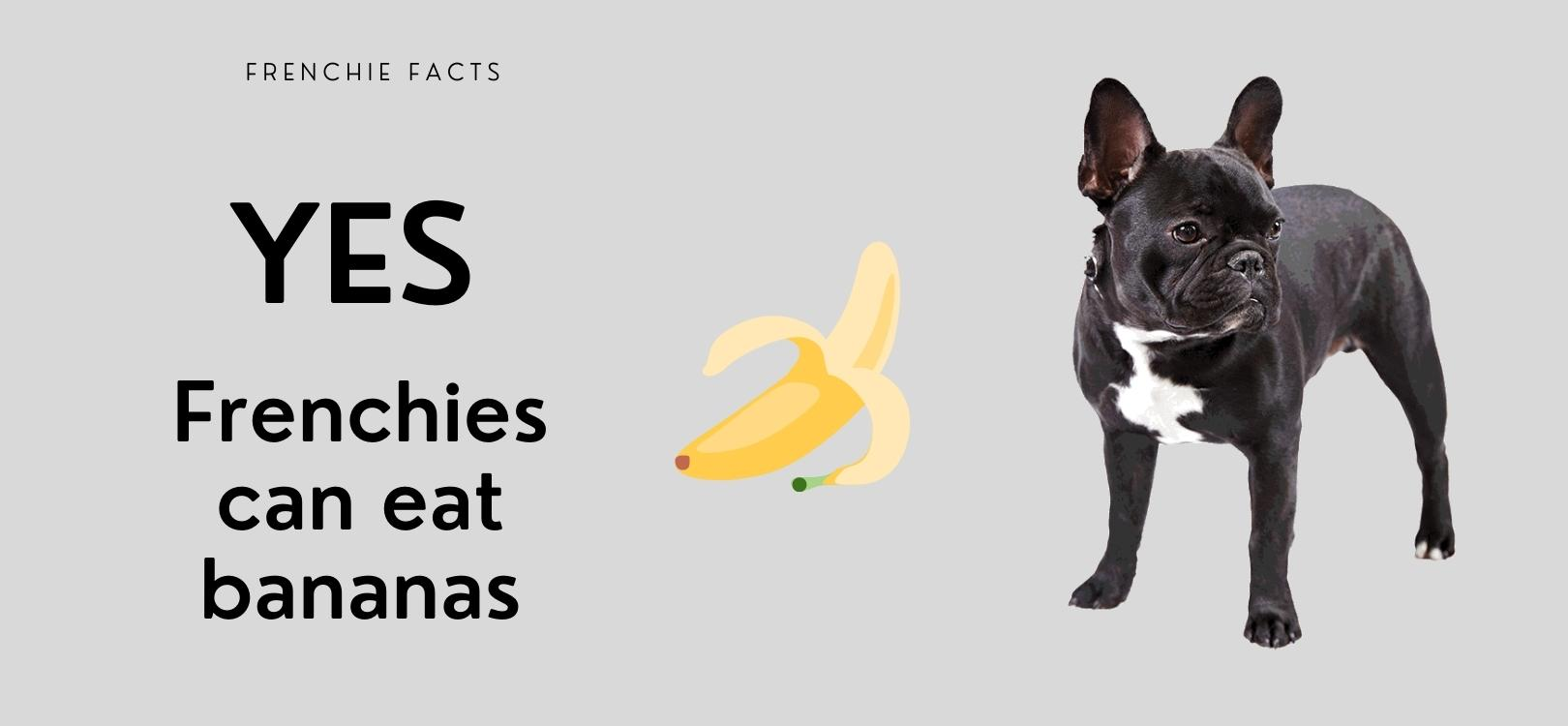 bananas are a great source of vitamins for french bulldogs
For a French Bulldog, eating banana is a tasty and efficient way to ensure they are getting their trace elements.
The vitamins and minerals contained in bananas, all work together in order to keep your Frenchie's system ticking over perfectly. Here are a few of the goodies that bananas contain.
bananas contain Vitamin C
This is an extremely important component of any Frenchie's diet. It helps to prevent conditions such as kennel cough, glaucoma, joint inflammation, and many other canine diseases.
Vitamin C will also help your Frenchie recuperate from any wounds that they might have received in the course of day-to-day adventures, and help to reinvigorate their energy levels.
Depending on your French bulldog's age, vitamin C is also an essential component of a healthy diet for older dogs.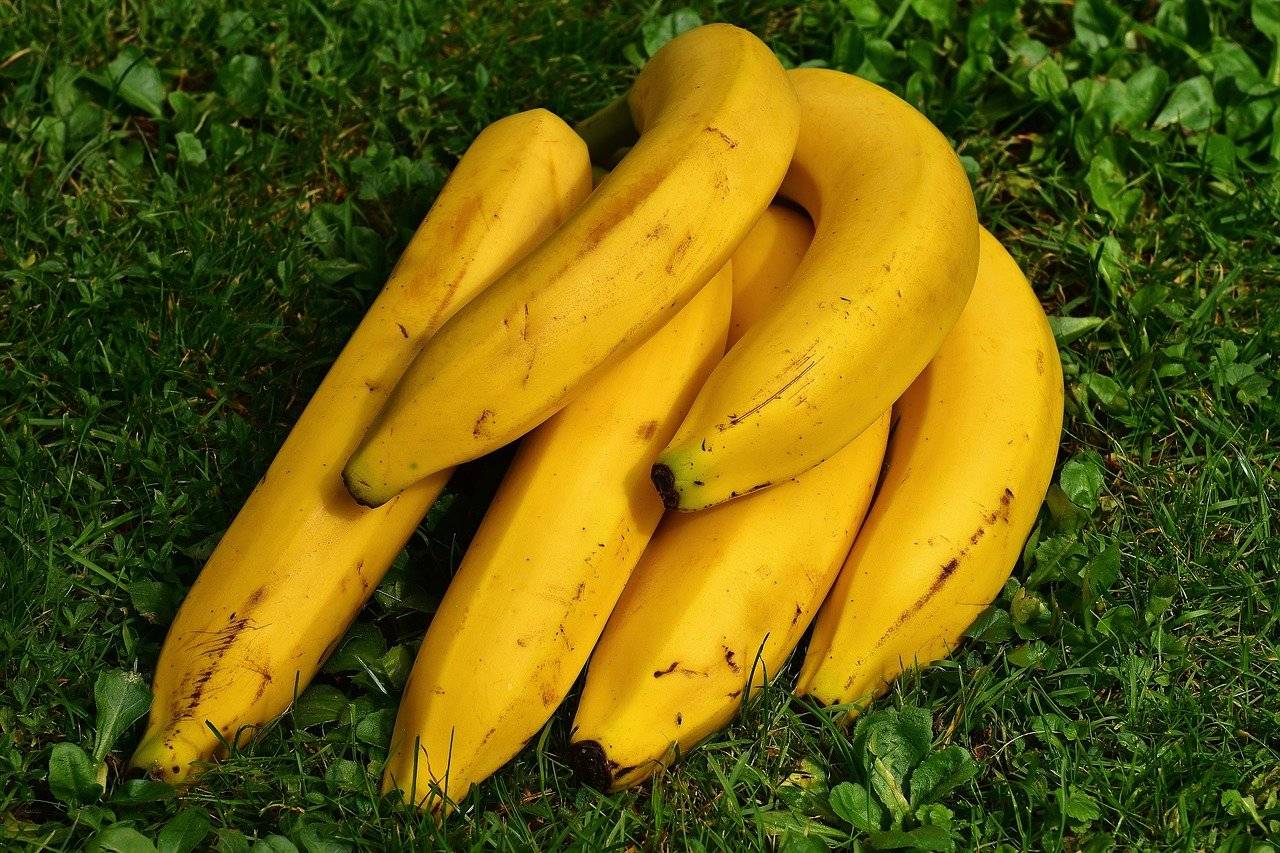 BANANAS CONTAIN Potassium
Bananas are a great source of potassium. This element is vital for blood vessel and muscle function. It also plays a role in the nervous system, helping the nerves to conduct electrical signals efficiently.
Potassium also plays a role in ensuring that a Frenchie's body fluids are maintained at an optimum level. Be aware, however, that too much potassium isn't healthy for a dog, and can cause a condition known as hypokalemia (irregular heart rhythm).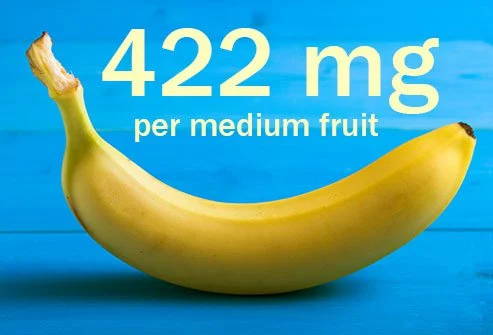 Bananas are very high in fibre and are a great solution for any digestive troubles. Fibre can help relieve both diarrhoea and constipation.

A medium banana contains around 3.1 g of fibre, making them a rich source of this vital component.
BANANAS CONTAIN Vitamin B6
A medium-sized banana contains roughly .3 mg of vitamin B6, which is also known as pyridoxine. If a dog suffers from a pyridoxine deficiency it can result in kidney stones, anaemia, and even tooth cavities.

The vitamin B6 in bananas will also help create antibodies to fight infection, assist in the making of red blood cells, and help to control blood sugar levels.
BANANAS CONTAIN Biotin (Vitam B)
The biotin in bananas contributes towards your Frenchie having a healthy and shiny coat. Biotin also assists in maintaining healthy cardiovascular, digestion and nervous systems.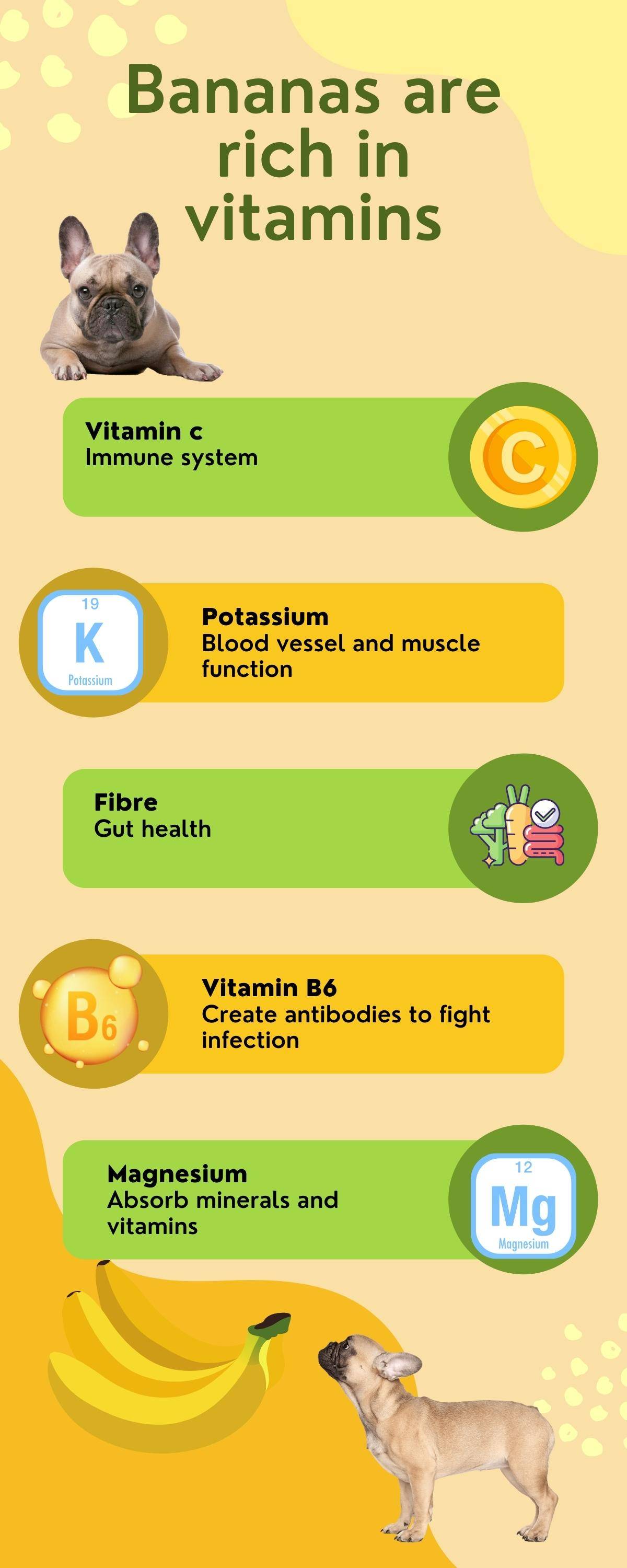 be careful when feeding bananas to your frenchie
Bananas also contain a whole range of less well-known compounds, including choline, which helps to maintain liver health, phytosterols which are components of cell membranes, and nutrients that help to maintain the health of your Frenchie's coat.
Things to remember about feeding bananas to your French bulldog.
bananas can constipate your frenchie
Bananas can lead to constipation in French Bulldogs due to their high fibre content. They can also create blockages in your Frenchie's system if they are taken in large pieces. So you should only feed bananas to your Frenchie occasionally, perhaps as a special treat.
bananas can make your frenchie gain weight
Bananas contain quite a lot of calories, so just like all things, bananas should be fed to your French Bulldog in moderation.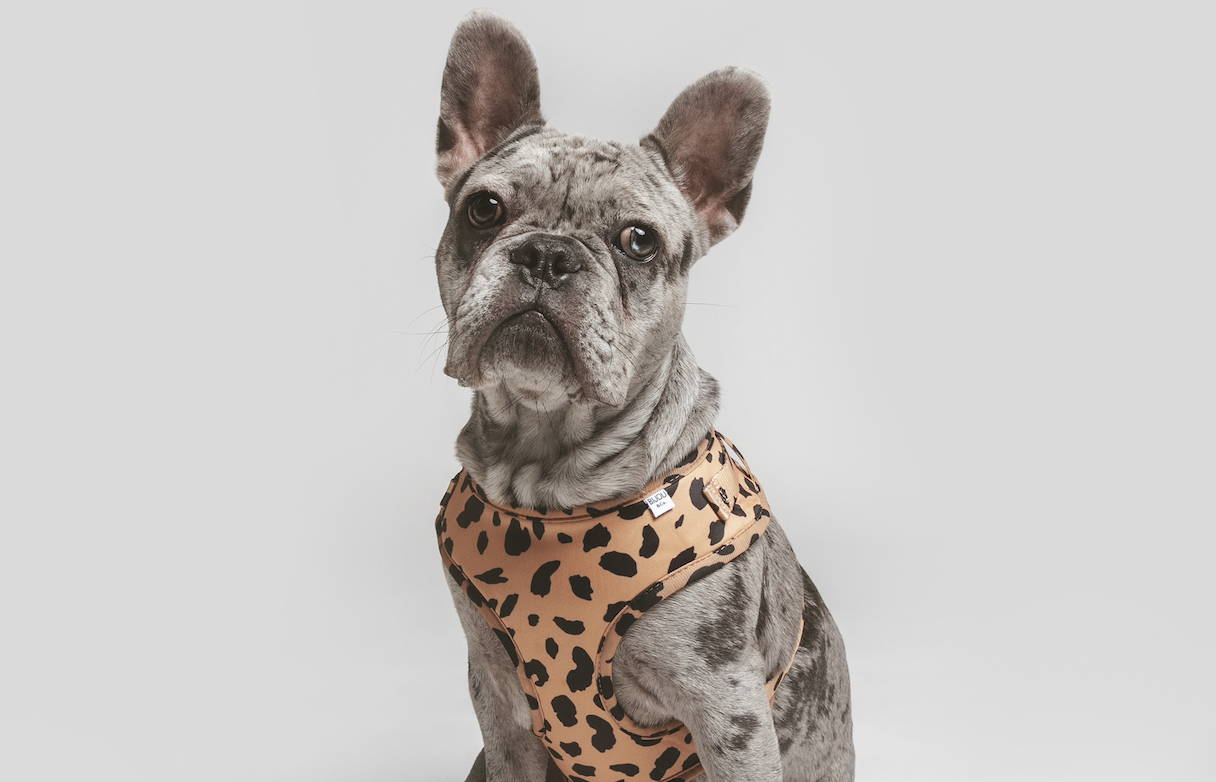 bananas can affect your frenchies' blood sugar
Bananas also have high sugar content, so once again they should only be fed to French bulldogs as a treat.
Too much sugar can lead to gastrointestinal issues and perhaps diabetes. Sugar is also bad for a Frenchie's teeth, so exercise a bit of caution and don't feed your Frenchie too many bananas...even though they might love them.
bananas peels can be hard for your frenchies' teeth
Banana peels aren't toxic, but they will be extremely hard for your Frenchie, or any dog for that matter, to digest. You don't eat bananas without peeling them, do you? So peel your banana before you give some bits to your Frenchie!
some french bulldogs can be allergic to bananas
Some people are allergic to bananas, so, therefore, you can expect that some Frenchies will be allergic to them as well. So if you notice that your French Bulldog is showing signs of an allergic reaction to bananas, such as breathing difficulty, swelling, hives, sneezing, or coughing, stop feeding them bananas and contact your veterinarian.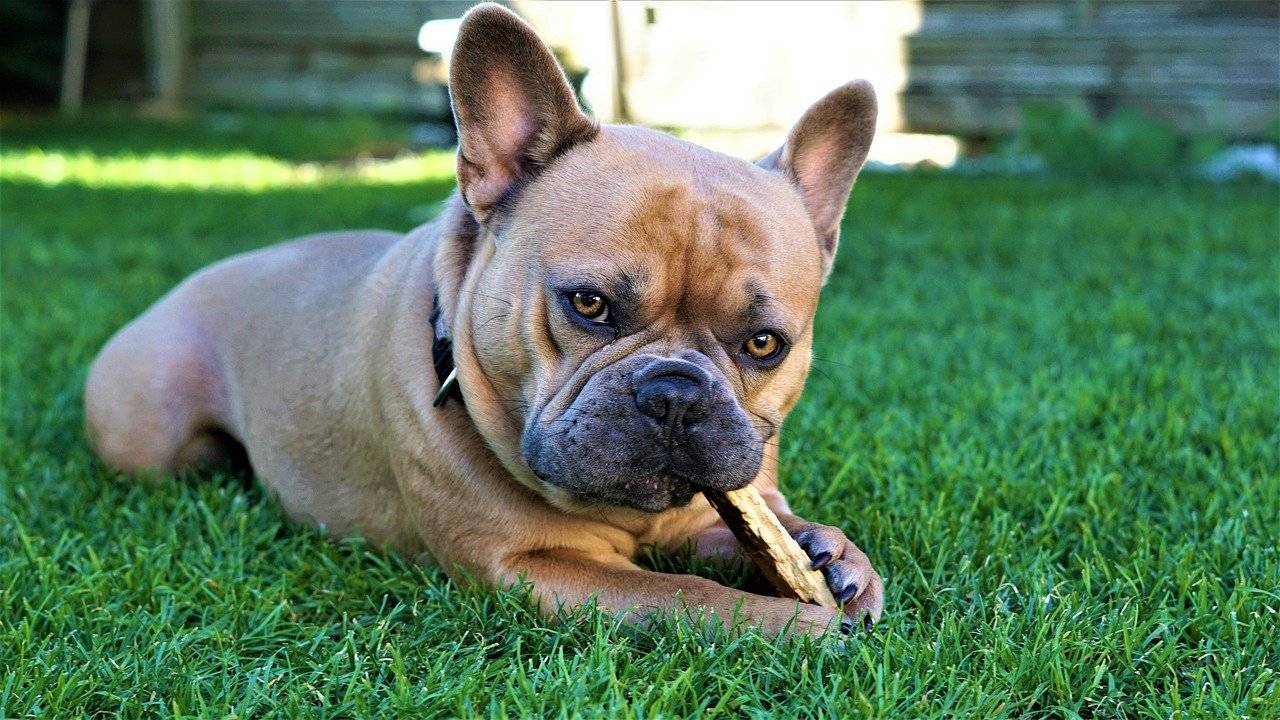 ways to prepare bananas for your frenchie
For a French Bulldog, eating banana is a treat they can enjoy in all manner of ways.
mix the banana with dogs food
You could crush the banana up and mix it in with your Frenchie's food to give it a little bit of sweet flavour.
add the banana to a puzzle feeder
You can mush them up and put them in some sort of puzzle feeder so that your dog has to do a bit of work in order to access the banana treat.
You might freeze small chunks of banana to feed to your Frenchie as a frozen treat on hot summer days.
You can dehydrate them in order to reward your Frenchie a banana chip when they have been good.
To sum up, French Bulldogs, just like all dogs, love bananas. But as with all fruits and vegetables, moderation is the key.

Fruits such as bananas should be given as a treat rather than a part of their daily diet. When used as an irregular stack, or as a reward for good behaviour, bananas are an excellent food source for your cute little French friend.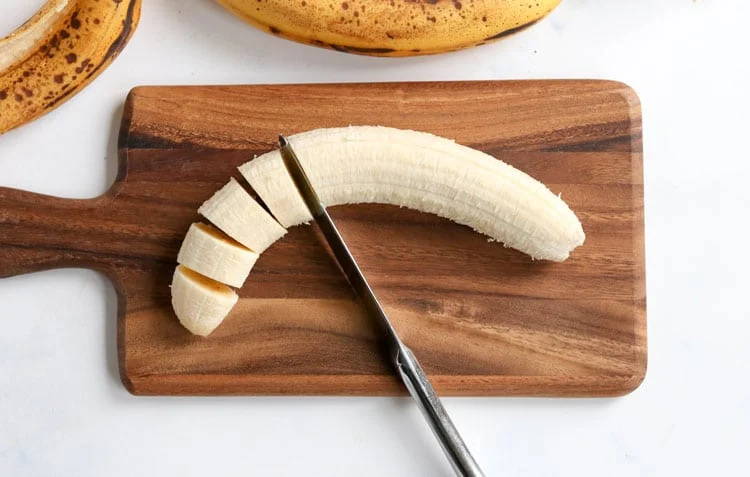 bananas for frenchies FAQs
can french bulldogs eat bananas?
YES, French bulldogs can eat bananas, but they should be cautious of how much they consume. Bananas are high in sugar and can cause gastrointestinal issues.
can french bulldogs eat banana skin?
NO, French Bulldogs can't eat banana skin. You should always remove the skin from the banana before feeding it to your Frenchie. The skin can be difficult for French Bulldogs to digest and can cause stomach upset.
can french bulldogs be allergic to bananas?
While French Bulldogs can be allergic to bananas, the chances are relatively low. This is due to the fact that French Bulldogs have a shorter digestive tract, which can reduce the chances of an allergic reaction.