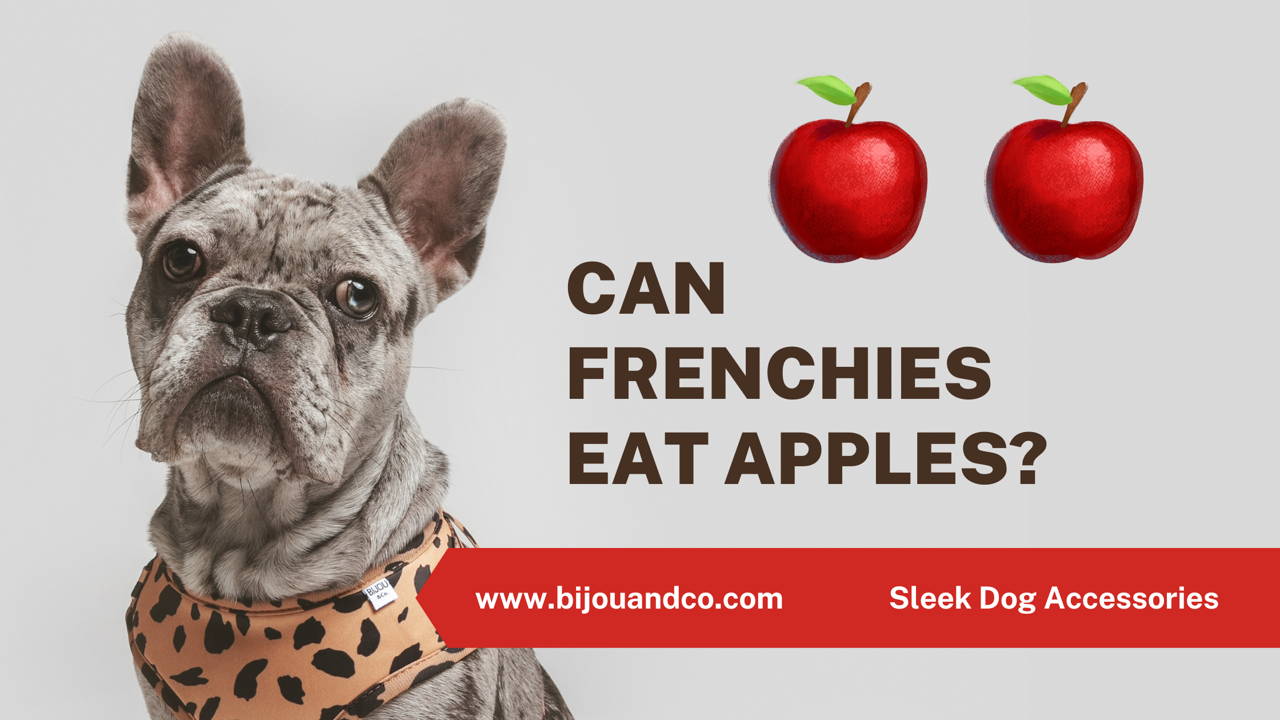 Apples are a great food source for humans. But can French Bulldogs eat apples?
The old saying "an apple a day keeps the doctor away" is great advice for humans. In fact, it's not just apples that will keep you feeling fit, healthy, active and in tip-top shape. All fruits, and vegetables too, are good for humans. A balanced diet is important for keeping your bones strong, your coat healthy and your digestive system healthy.
And it's the same for your French Bulldog. Fruits and vegetables, when added to your dog's regular diet, are important extra sources of all the nutrients that will keep them in fine fettle.
But can French Bulldogs eat apples? We humans love biting into a lovely crunchy apple. So are they a good food item for your Frenchie? Let's find out, shall we?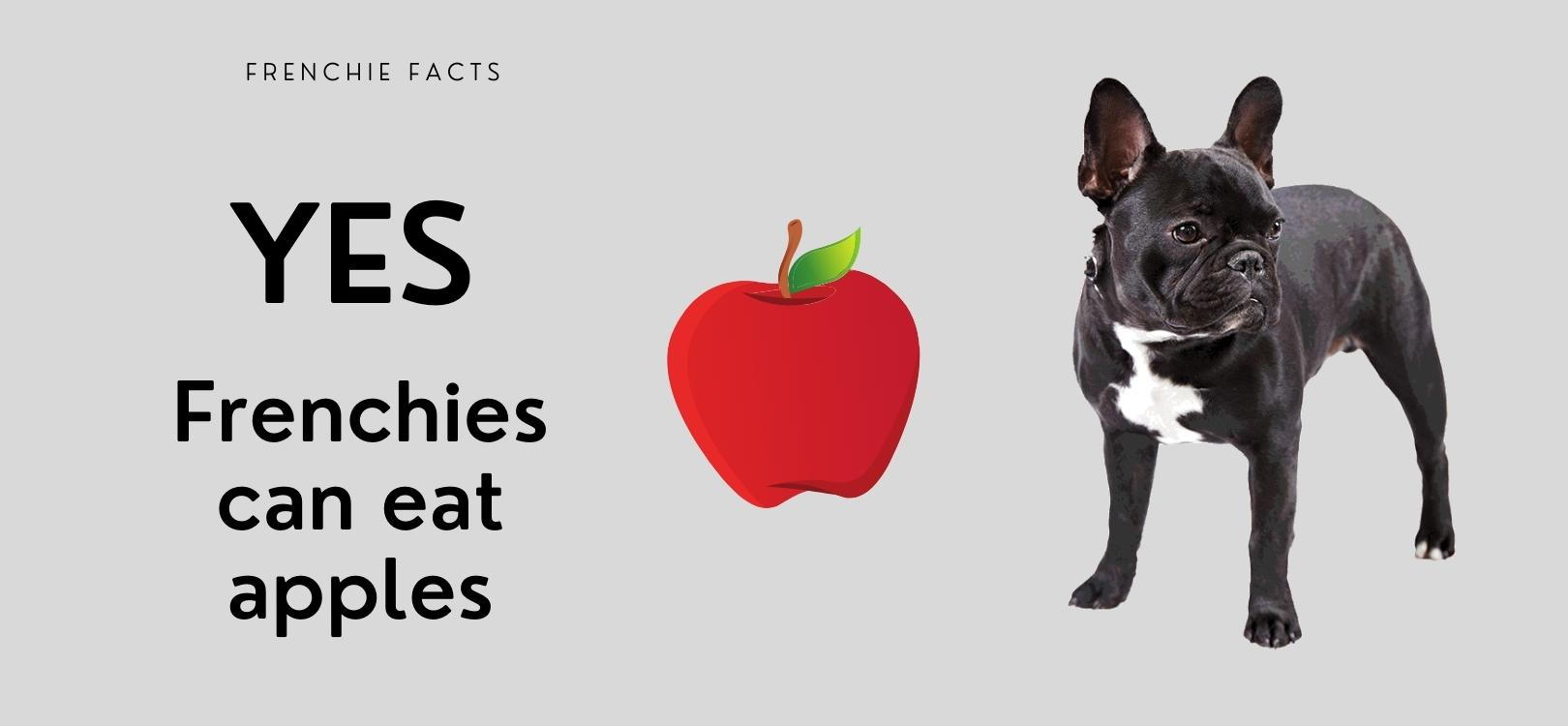 Yes, French bulldogs can eat apples
Before they were domesticated, wild dogs were expert foragers. They lived on just about any food source they could find...including fruit. And although your Frenchie may not look exactly like a wild dog, their instincts and physiology are exactly the same as those of the prehistoric canines that they are descended from.
It may come as a surprise to many people to learn that Frenchies aren't carnivores. In fact, dogs are omnivores, meaning that they can derive their nutrition from both animal and plant sources. Even wolves in the wild eat all manner of food: from animals that they have killed and carrion that they have scavenged, to berries, plants, herbs and roots that they nibble on and dig up.
So a slice of fresh juicy apple will appeal to your French Bulldog in exactly the same way that it would appeal to a passing wolf.
But what about the actual health benefits your Frenchie will get from apples? Let's bite into the evidence, shall we?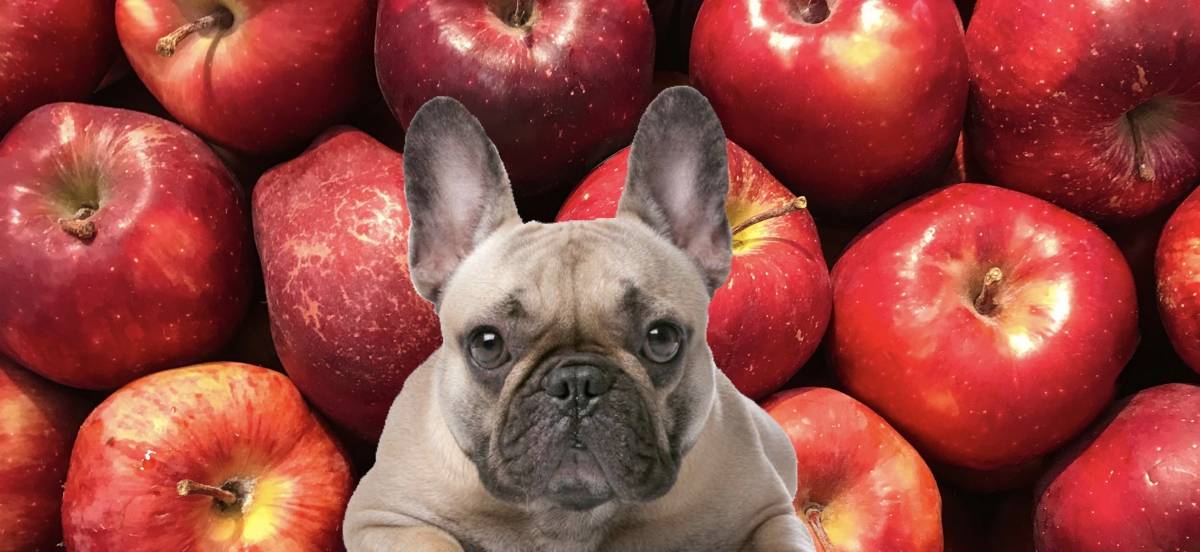 apples ARE A GREAT SOURCE OF VITAMINS FOR FRENCHies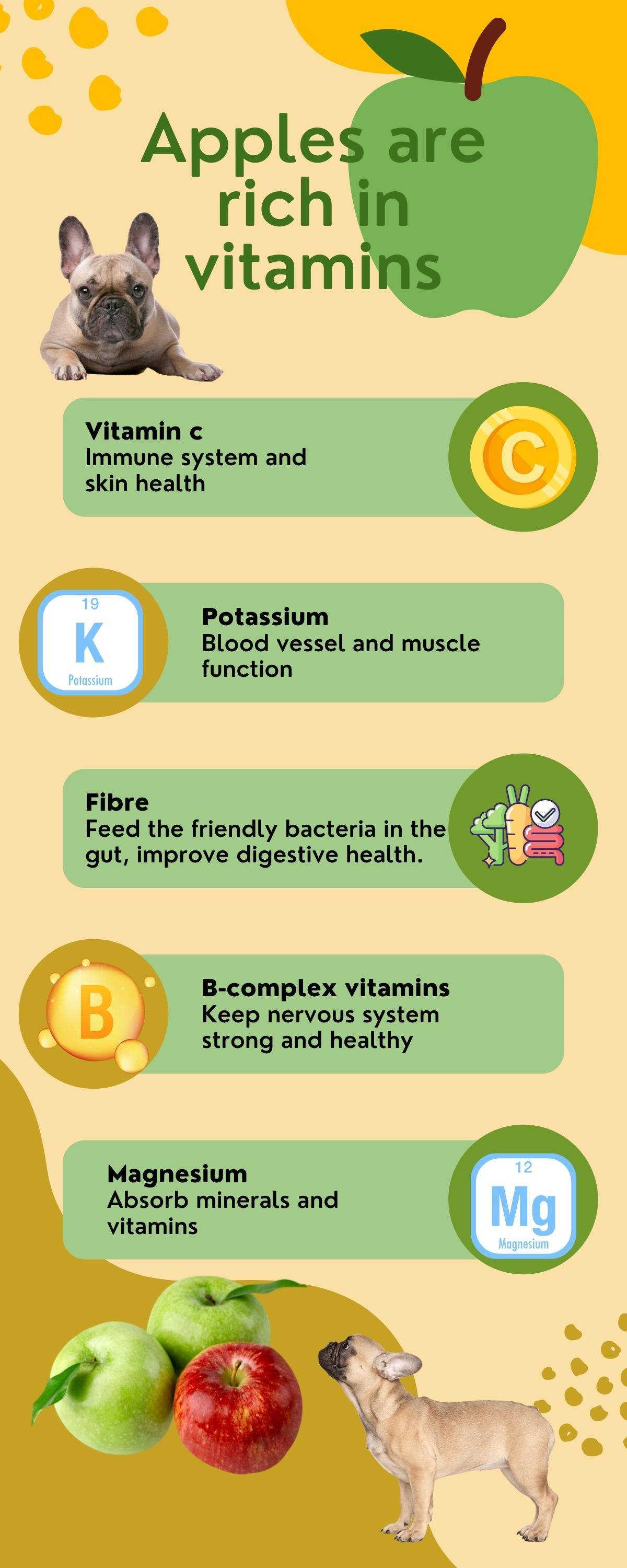 Apples are in perfect food for your French Bulldog. They are high in vitamin C along, with pectin and soluble fibre.
The benefit of fibre for Frenchies
Apples contain pectin which is a type of soluble fibre which can help fight diabetes by removing excess blood glucose and by accelerating the dissolution of cholesterol in your Frenchie Bulldog bloodstream.
Vitamins and minerals
As well as vitamin C, apples contain trace amounts of the vitamins A and K which will assist in preventing bone disease, and help to maintain your Frenchie's immune system.
Apples are good for Frenchies' teeth
Apples are a great way to keep a dog's teeth clean. They are firm enough to gently scrape away food remains and tartar, yet gentle enough that they won't cause undue tooth wear or damage gums. Apples might also help to keep your Frenchie's breath smelling fresh!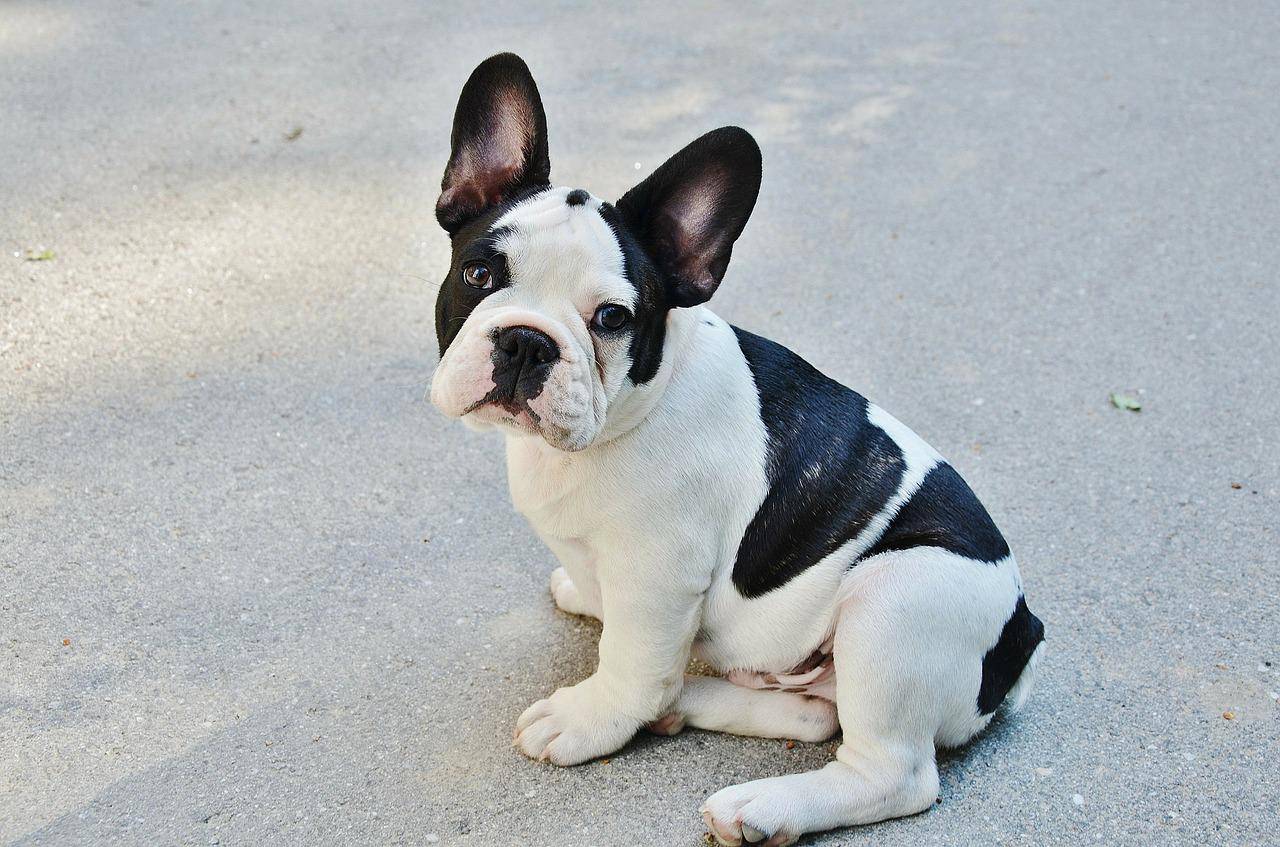 Apples are Great for Your Frenchie...But be Careful!
Although apples are a great source of vitamins, minerals, and fibre, and are a tasty treat for your Frenchie, you need to be a little bit careful with them. Here's why…
apples pips can be harmful to frenchies
The biggest danger with feeding a French Bulldog apples are the pips contained within the apple's core. Apple pips (which are just the seeds) contain a substance called amygdalin which breaks down into a type of cyanide that can be dangerous or even possibly deadly for a French Bulldog.

Amygdalin is a naturally occurring chemical compound that is actually found in the seeds or kernels of many plants including apricots, almonds peaches, plums, and also apples.
Although apple pips only contain tiny amounts of amygdalin, this can be released when the pips are chewed, and can build up in your Frenchie's body over time, leading to possible health problems.
But you don't have to be too worried, however. If your French Bulldog does eat an occasional apple core along with the pips, it's most likely that he or she will be perfectly fine. Just don't let them get at an apple's core too often.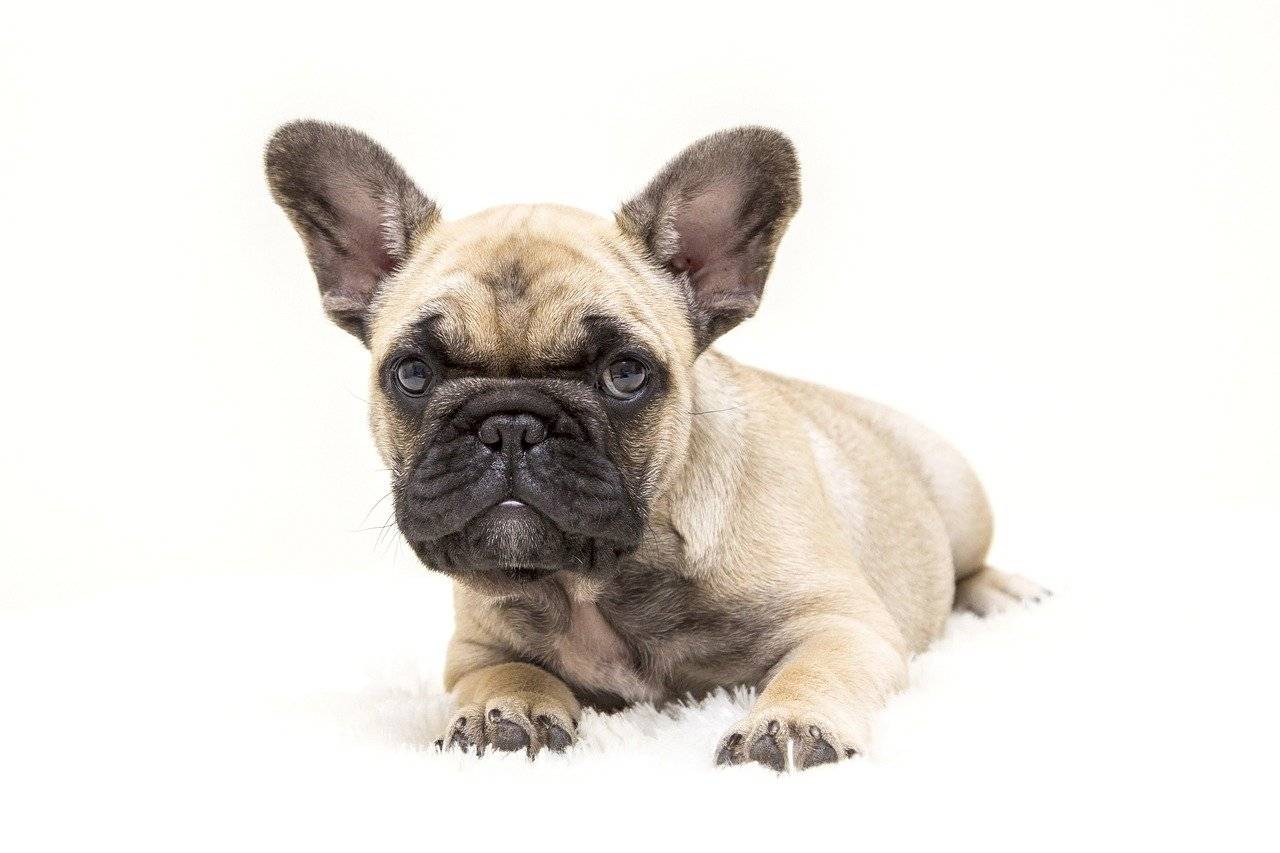 apples cores can be a choking hazard for frenchies
It's just as likely that your Frenchie could choke on an apple core, so rather than worrying too much about the amount of cyanide that they may be imbibing if they eat an apple core, you're better off to worry about the physical dangers of choking, or damage to their oesophagus.

For this reason, if you are going to feed apples to your French Bulldog - and let's face it, it they are going to love apples! - make sure that you chop the apples up into small pieces.
You can put them into some sort of food maze to entertain your Frenchie as he or she tries to extract the tiny pieces; you can freeze them to use as a cooling treat on hot days; or just throw bits of the apple that you are eating to your Frenchie so he or she can enjoy that juicy, tasty goodness at the same time as you.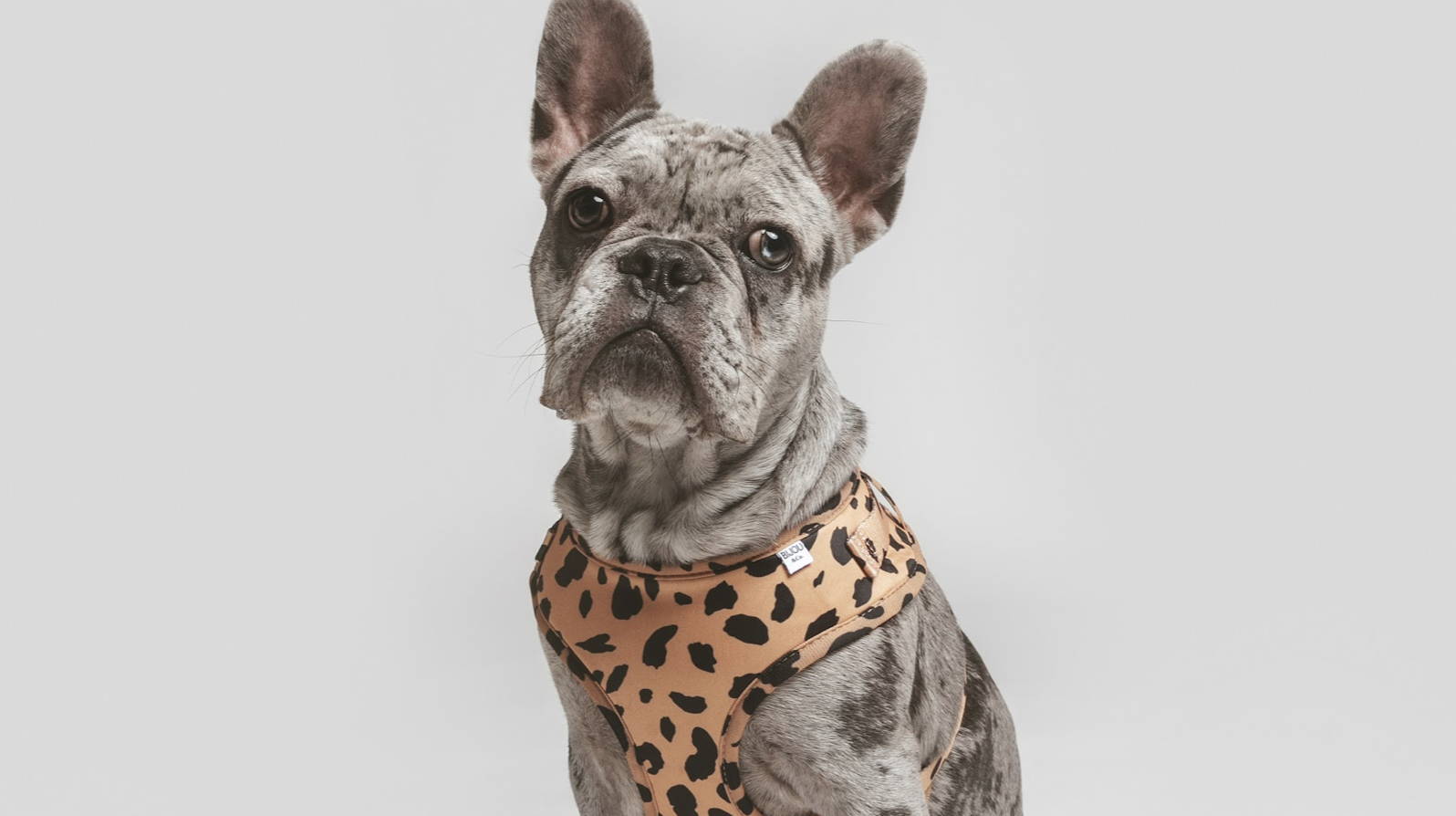 apples for french bulldogs faqs
can french bulldogs eat apples?
The simple answer is yes, French Bulldogs can eat apples. Apples are a good source of fiber and vitamins A and C. They can help to keep your French Bulldog's teeth clean and their gums healthy.
can french bulldogs be allergic to apples?
While French Bulldogs can eat apples, some may be allergic to them. The most common symptoms of an allergy are itchiness and swelling, but some Frenchies may also experience digestive issues such as vomiting or diarrhea.
can french bulldogs eat apple pie?
Many people think that apple pie is a healthy snack for their French Bulldog, but unfortunately, this is not the case. Apple pie contains a high amount of sugar, which can lead to weight gain and other health problems in French Bulldogs. Additionally, the crust of the pie can be difficult for French Bulldogs to digest.