One of the most asked questions is how smart are French bulldogs. If you have one, or are planning on getting one, you must be wondering how smart your French bulldog will be. They are one of the most popular dogs and make great companions.
Intelligence in a dog is hereditary to an extent and it all depends on the dog's genes. Selective breeding has shaped the intelligence of each particular breed of dogs. French bulldogs were selectively bred for companionship and to keep their human friends happy.
How Smart Are French Bulldogs compared to other dogs?
When you look at the history of French bulldogs you will see that they made good companions to humans and worked alongside them. French bulldogs are protective and territorial and always like to follow their owners. This is why they are considered to be excellent watchdogs.
French bulldogs are actually quite smart and many owners will agree to this. People mistake French bulldogs to have a low intelligence because they are quite stubborn and strong-willed.
They are very bright and playful but also have remarkable stubborn streaks. This is why Frenchies require lots of patience, love and positive reinforcement.
Are Frenchies Smart?
French dogs are considered having a lower intelligence because they do not readily learn and obey commands. But it does not mean they cannot, it just means that they do not want to because of their stubbornness.
Just because they do not obey a command does not mean that they don't understand what you are telling them. In fact French bulldogs are very loyal.
They can be so loyal that they appear to be over protective of their humans. Frenchies have independent minds and think on their own. This means that they have a very high adaptive intelligence.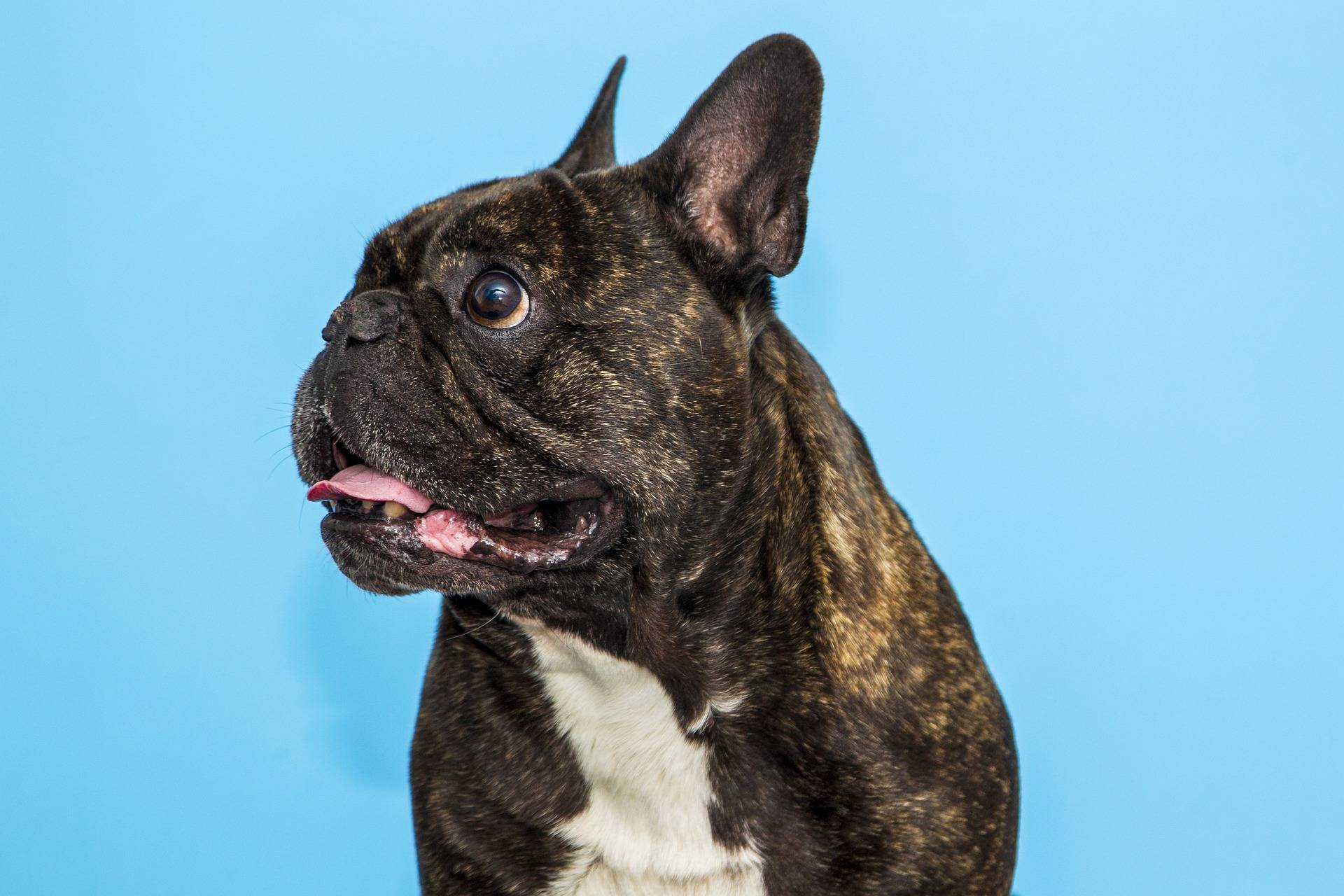 How is frenchie Intelligence Calculated?
Stanley Coren, who was a neurophysiological researcher and writer measured the intelligence of dogs. He calculated dogs' intelligence based on obedience levels. However, there are other dimensions that can be used to measure the IQ of a dog.
These are instinctive intelligence and adaptive intelligence. These two intelligences are harder to measure because they are subjective in nature. But obedience and working intelligence is objectively measured to an extent which is why it is easier to calculate.
Corrin said that instinctive intelligence refers to a special skill or the ability that the dog was born with. It refers to their innate talent and what they were bred for. Mostly all dogs were bred for a purpose in the olden days.
This can be grouped into herding, hunting, retrieving, and companionship features. In the case of French bulldogs, they were bred mainly for companionship and this is what they provide even today.
French Bulldog Intelligence
French bulldogs were bred mainly during the 1800s when lace workers who had immigrated to France looked for new job opportunities. It was here that Frenchies were used to provide companionship to the immigrants who did not have many friends.
In contrast, large bulldog breeds were mainly meant for bull-baiting (which is an illegal blood sport today). But French bulldogs were tinier versions of larger bulldogs and they were intentionally bred down in size with a temperament to provide companionship to people.
So out of bulldog breeds, French bulldogs are the most loving and affectionate. They are considered to be the smartest among all bulldogs when it comes to emotions. If anyone has bad intentions, they can sniff it out immediately.
Since French bulldogs were bred for companionship reasons, they are cheerful, affectionate, and mild tempered. They are very loving which is why many people love to have them as pets even today.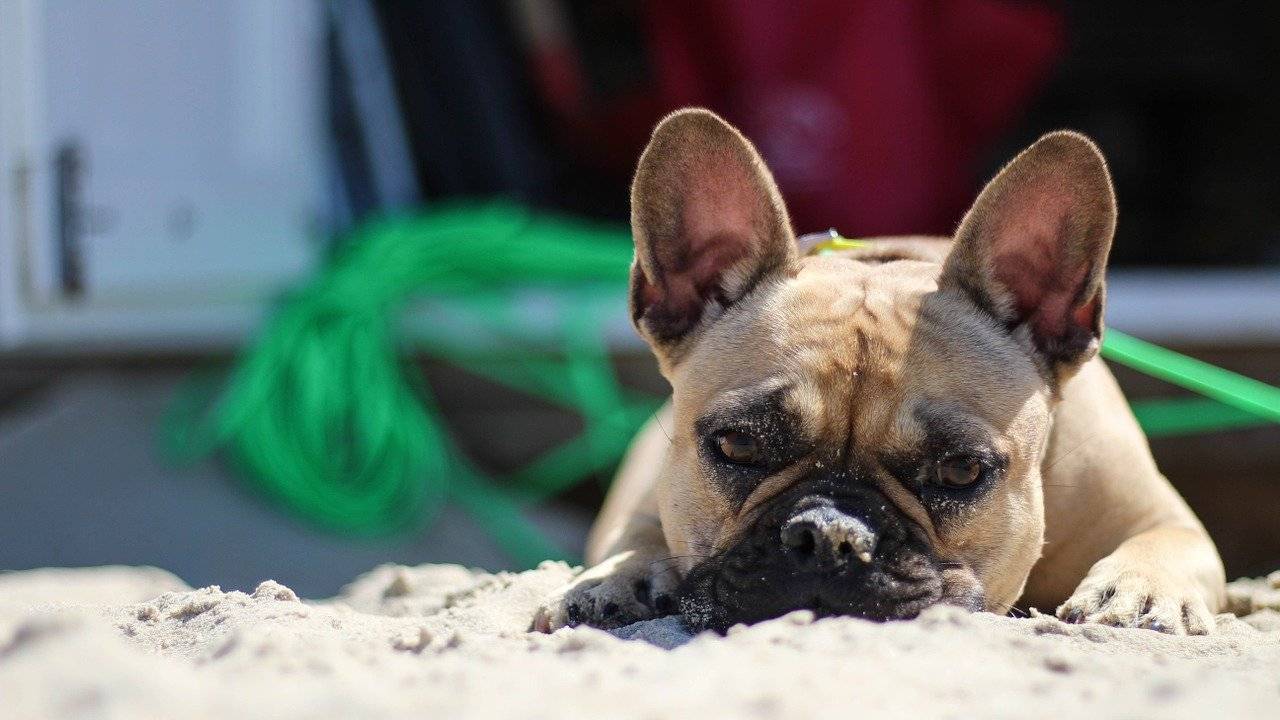 Frenchies Have High Adaptive Intelligence
Adaptive intelligence refers to the ability to solve problems and learn by themselves. French bulldogs have very high adaptive intelligence and this shines above the other breeds.
Adaptive intelligence varies from dog to dog and it depends on your individual dog. But most French bulldogs display a high level of adaptive intelligence. They are great at understanding human emotions and their attitude changes according to how the owner is feeling.
Some French bulldogs are able to learn multiple languages and signs as well. That itself shows how smart a French bulldog is.
How Smart is Your French Bulldog?
Here are some factors that can help determine how smart your Frenchie is:
Usually people measure intelligence by gauging how well a dog responds to commands and what you ask them to do. When it comes to obedience training, Frenchies display a low response compared to other breeds.

But this does not necessarily mean that they don't understand what you are saying. It's more likely that they are just stubborn and don't want to do what you are commanding them to. On the other hand, they have natural therapeutic abilities as pets.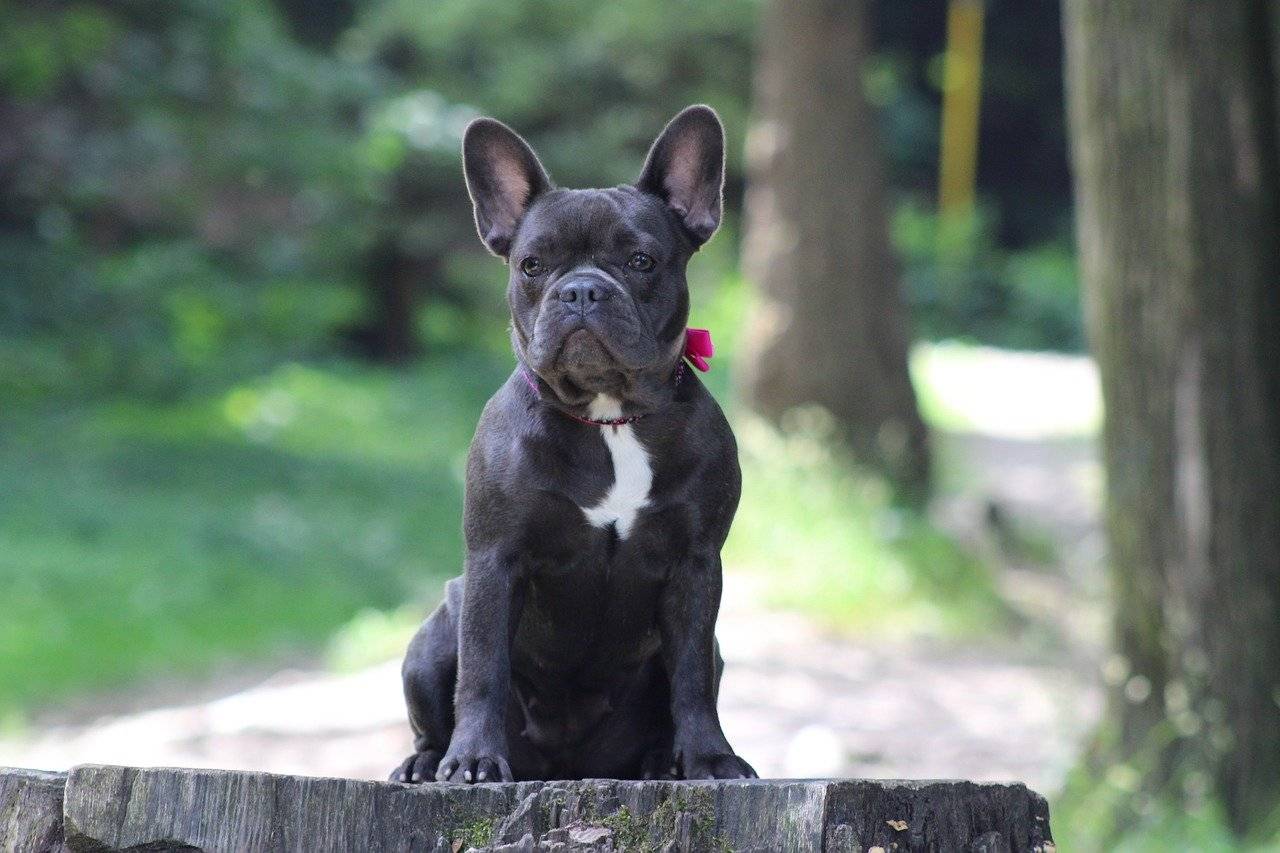 Research shows that younger dogs are better at remembering instructions or where things are kept, rather than older dogs. If you have an older Frenchie, cut him or her some slack as you must keep in mind the age factor. Problem solving skills tend to fade when it comes to senior dogs dispute their diet and training history.
Some dogs may be smarter than others based on their lifestyle and how they live. For instance, dogs who take part in plenty of training games prove to be smarter than those who don't train at all. So, you can improve your French bulldog's intelligence by interacting with them and engaging him or her in problem-solving games.

How to Raise an Intelligent Frenchie
One of the best ways to bring out the best in your dog is by positive reinforcement. This means rewarding them for good behavior rather than punishing them for bad behavior.
Positive reinforcement has proved to improve a dog's ability to learn. This way you can train your dog quicker. This holds true for all breeds and not only Frenchies!
Remember that French bulldogs are companion dogs and have high emotional intelligence. Treat them with love and kindness and with plenty of positive reinforcement they might just surprise you with their intelligence.