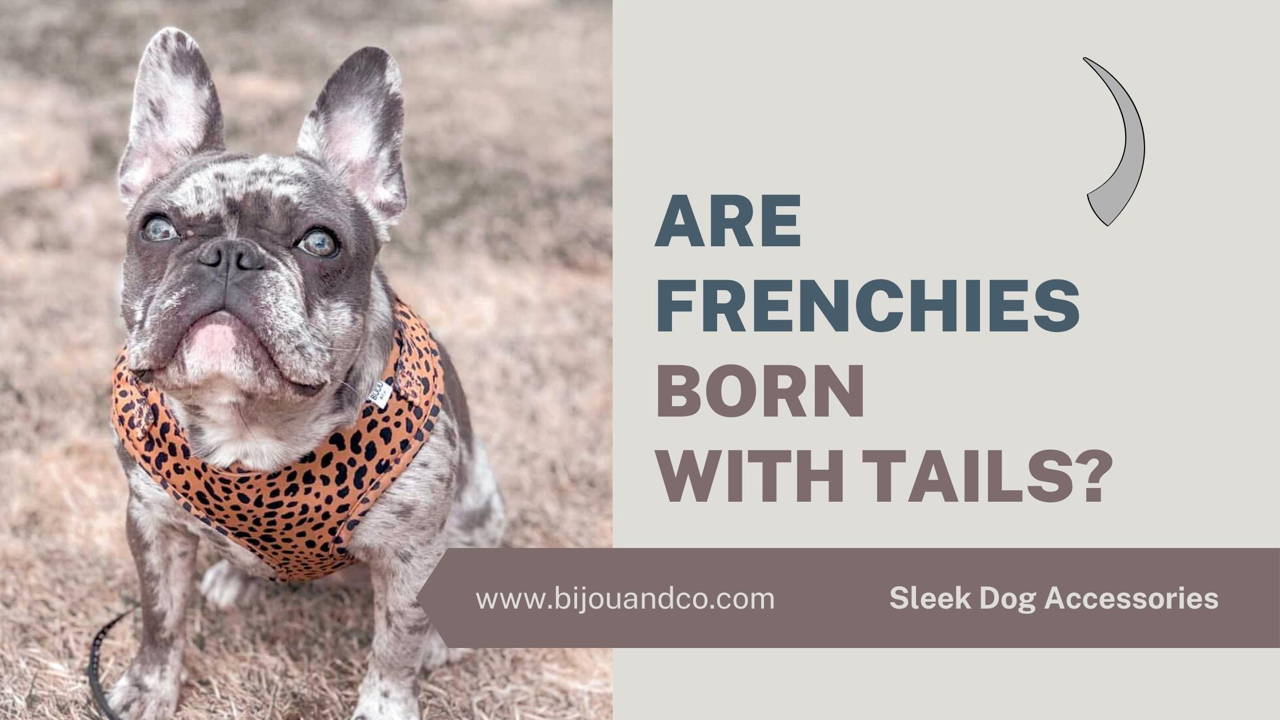 One of the most endearing aspects of French Bulldogs is their cute little tail-less backsides. All Frenchie owners are familiar with the way their dogs wag their entire rear ends when they are happy.
But the question often asked is: "are French Bulldogs born with tails? " The answer to that question is quite simple: the answer is NO!
So do French Bulldogs have tails? And if so, why are they so short? Let's take a quick look at these questions which can be answered in two shakes of a French Bulldog puppy's tail!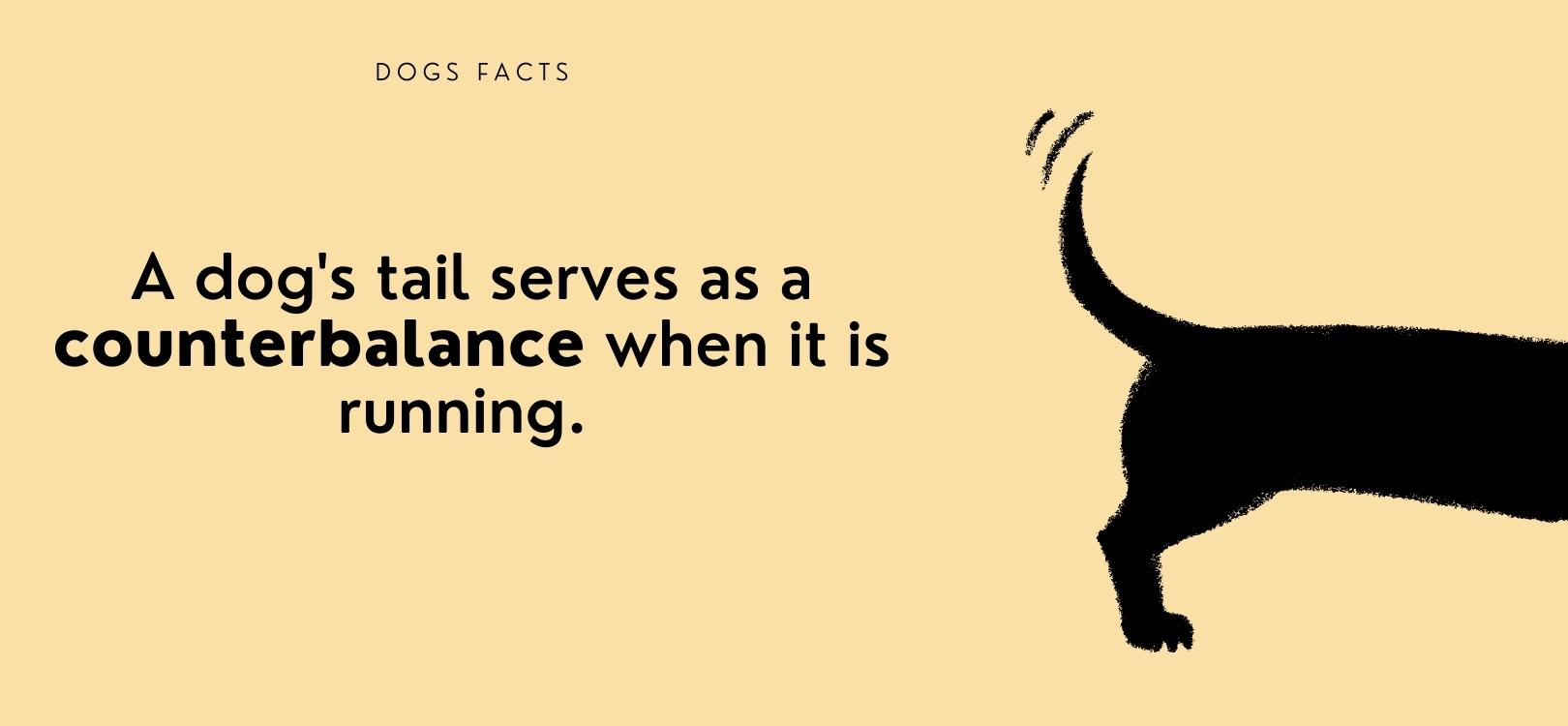 A dog's tail serves as a counterbalance when it is running. If you watch a dog walk along some sort of narrow surface, you'll see that the tail will move from side to side and up and down, in concert with the dog's head and body.
This helps to maintain the dog's balance by putting the weight of its tail on the opposite side of the dog's tilt, in much the same way that a tightrope walker will use a balance bar to stay balanced on the tightrope.
Dogs also use their tails as a means of communication. Everybody knows that your dog greets you with a happy wagging tail when you walk through the door. And even though French bulldogs have extremely short tails, they make up for this by waggling their rear ends with joy and happiness whenever they see you!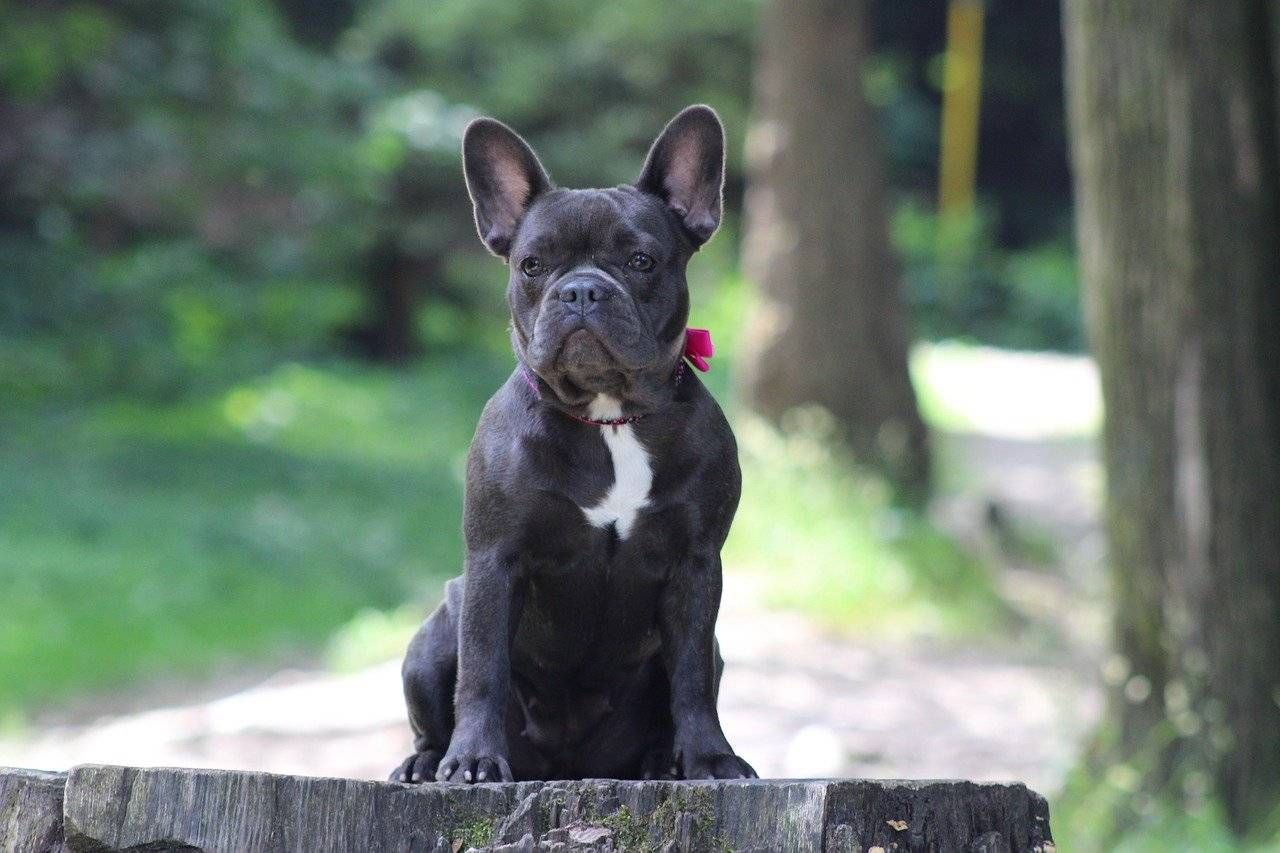 Do French Bulldogs Have Tails at All?
A common question that owners of French Bulldogs are often asked is "are Frenchies born with tails or are they cut off or docked for cosmetic reasons after birth?"
When you think about it, cutting anything off an animal for cosmetic reasons would be a pretty nasty thing to do. And so it's great to be able to say that French bulldogs are actually born without tails...or at least with extremely short, almost invisible tails.
French bulldogs are born without tails
French bulldogs tails are not cut off or docked. They are born without the long tails that are more familiar with most breeds of dogs, and in fact only have small stumpy tails.

Some French Bulldog tails are screw-shaped. Some have a little bit of a curve. And still others are very short and quite straight. The stumpy tail is the result of many many years of selective breeding.
When the breed was being developed in the 1700s (first in Britain and then in France) they were being used as ratters: dogs that could catch and kill vermin. In order to prevent their dogs being bitten on the tail, breeders chose lines that possessed very short tails. As time went on, French Bulldog tails became shorter and shorter until they almost disappeared.
You might still occasionally see a French Bulldog with a long tail but these are rare. For the most part, Frenchie's tails can be either:
- Straight down stumpy tails.
- Short, stumpy kind of curvy tales.
- A short thick tail with a very fine tip.
docking is not a thing in the frenchie's world
It's actually quite easy to figure out whether or not any Frenchie's tail has been docked. There is a simple check you can do. All you have to do is feel the tip of the dog's tail.

If the last tailbone is pointy, then you can be sure that the French Bulldog's tail has not been docked. If, on the other hand, the last tailbone is flat, then this is a strong indication that the tail has been removed or shortened.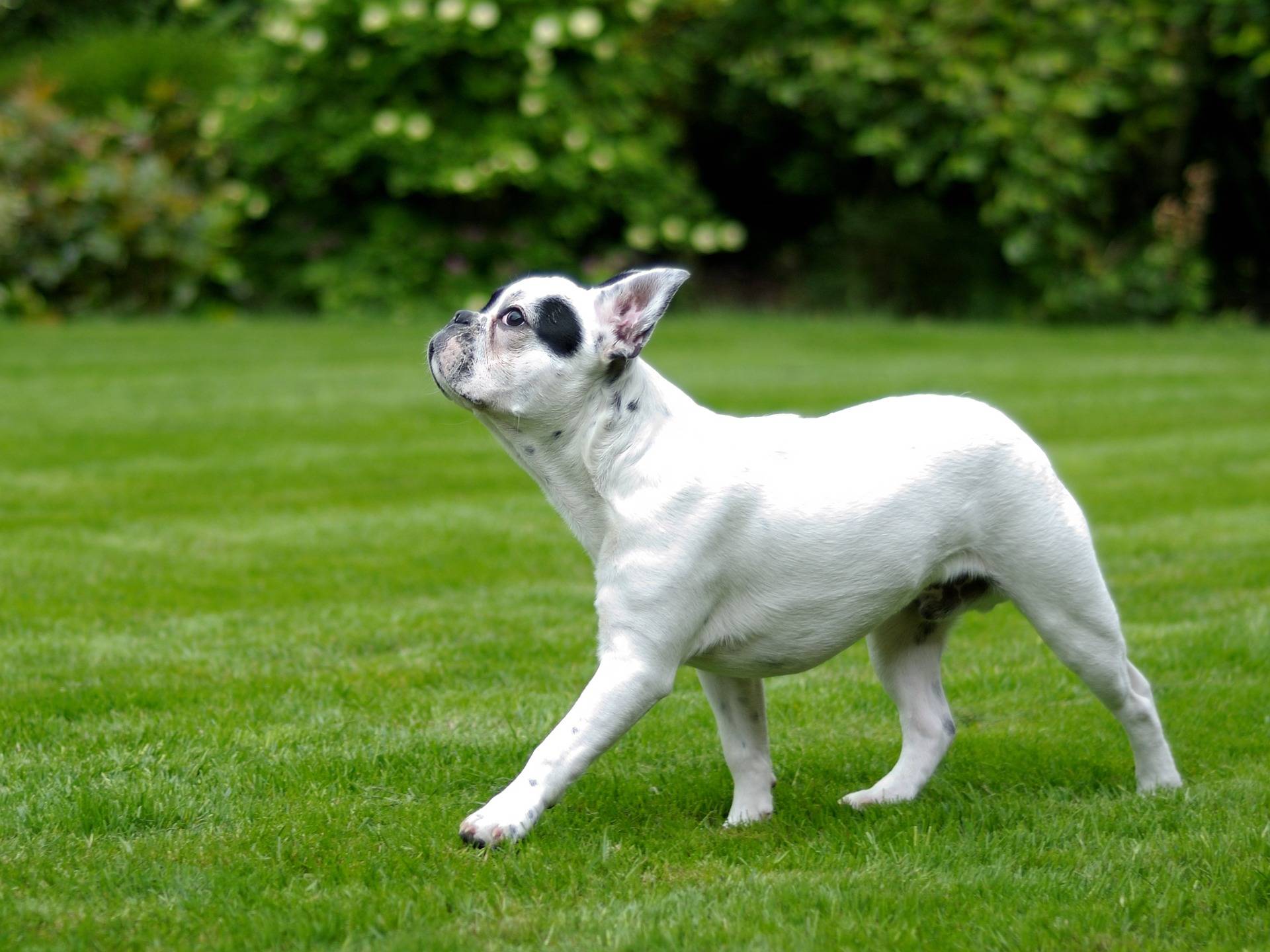 Health Effects of Short Tails for frenchies
So does having a short tail create health problems for Frenchies? Due to the way that the French Bulldogs tail has been developed through selective breeding over the last few hundred years, sometimes the bones of their spine do not align correctly.
In rare cases this can mean instability in the spinal column which could eventually lead to nerve damage and pain. This genetic condition can occur in some French Bulldogs as an unwanted outcome of breeders trying to make the "screw type" tail the preferred lock for their line.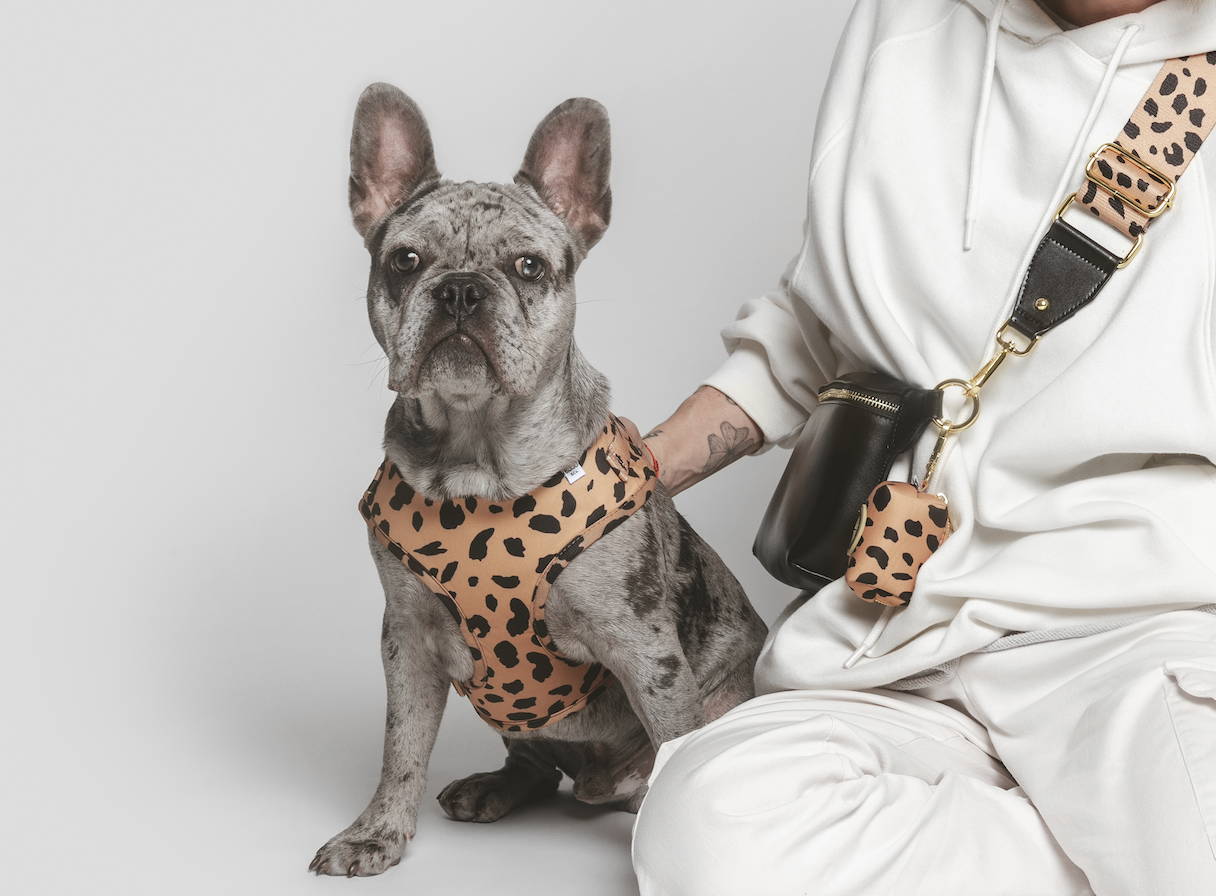 The UK Kennel Club standard
In response to the possible health problems caused by curved tails in French Bulldogs, the National Kennel Club in the United Kingdom initiated a scheme in 2010 called the Straight Tail Initiative. The idea was to try and encourage breeders to move away from the screw type tail and get back to having the short "drop tail" which was the way that French Bulldogs had originally looked back in the late 1800s.

The UK breed standard for French Bulldogs reads as follows:
"Tail undocked short, set low, thick at root tapering quickly towards tip preferably straight and long enough to cover anus. Neither curling over back nor carried gaily."
The Hemivertebrae problem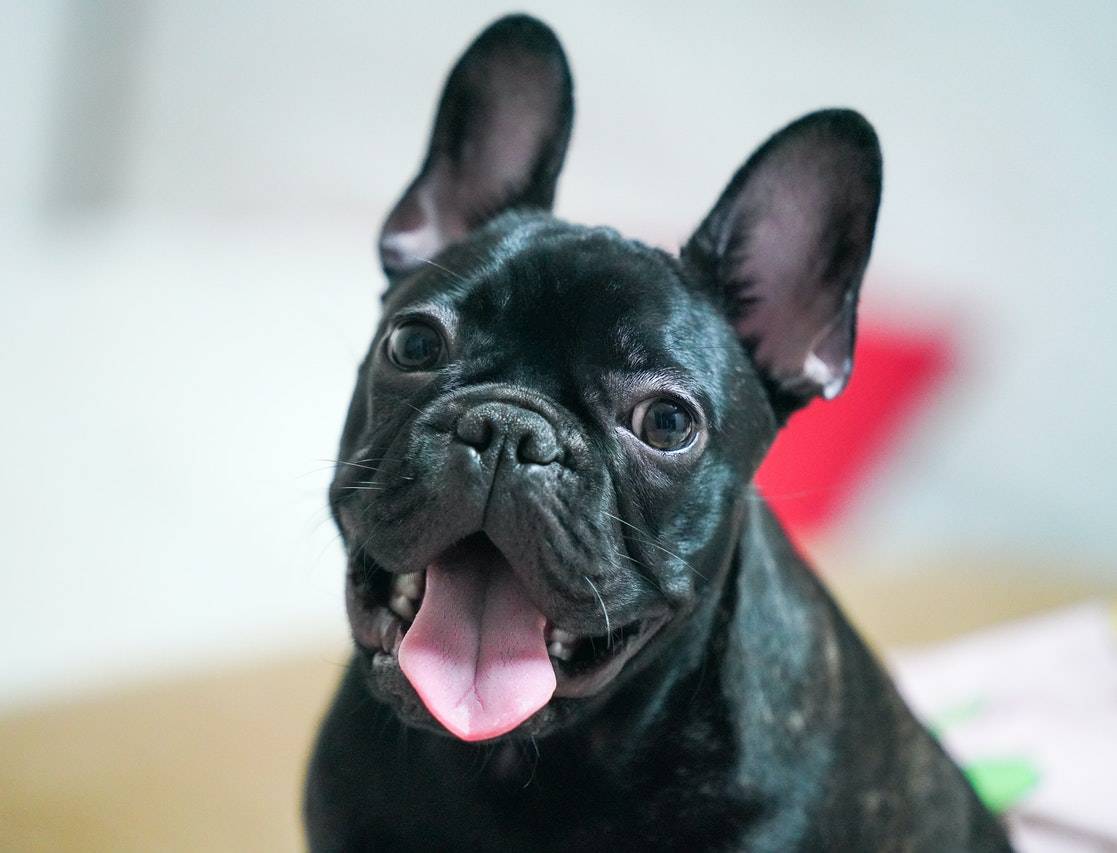 Hemivertebrae is a congenital condition that can affect a dog's spine leading to a number of health problems. The word hemivertebrae refers to a twisted spine and this may result in the compression of a French Bulldog's spinal cord.

If a Frenchie suffers from hemivertebrae it may experience weakness in its hind limbs, urinary or fecal incontinence, and a tendency to walk painfully. Hemivertebrae usually develops around the 9th month of age in French Bulldogs. This is the time when the dog's spine will take on its final shape.
If it is only a mild case, with only one or two deformed vertebrae, the dog will probably not experience any clinical signs or symptoms at all. But if the condition is severe it may impact the dogs ability to live a full and healthy life.
Hemivertebrae can be discovered using x-rays, physical examinations,CT scans and MRI scans. Most vets prescribe antiinflammatory medicines in order to treat conditions caused by hemivertebrae, but dogs with severe pain may need to undergo some form of surgery.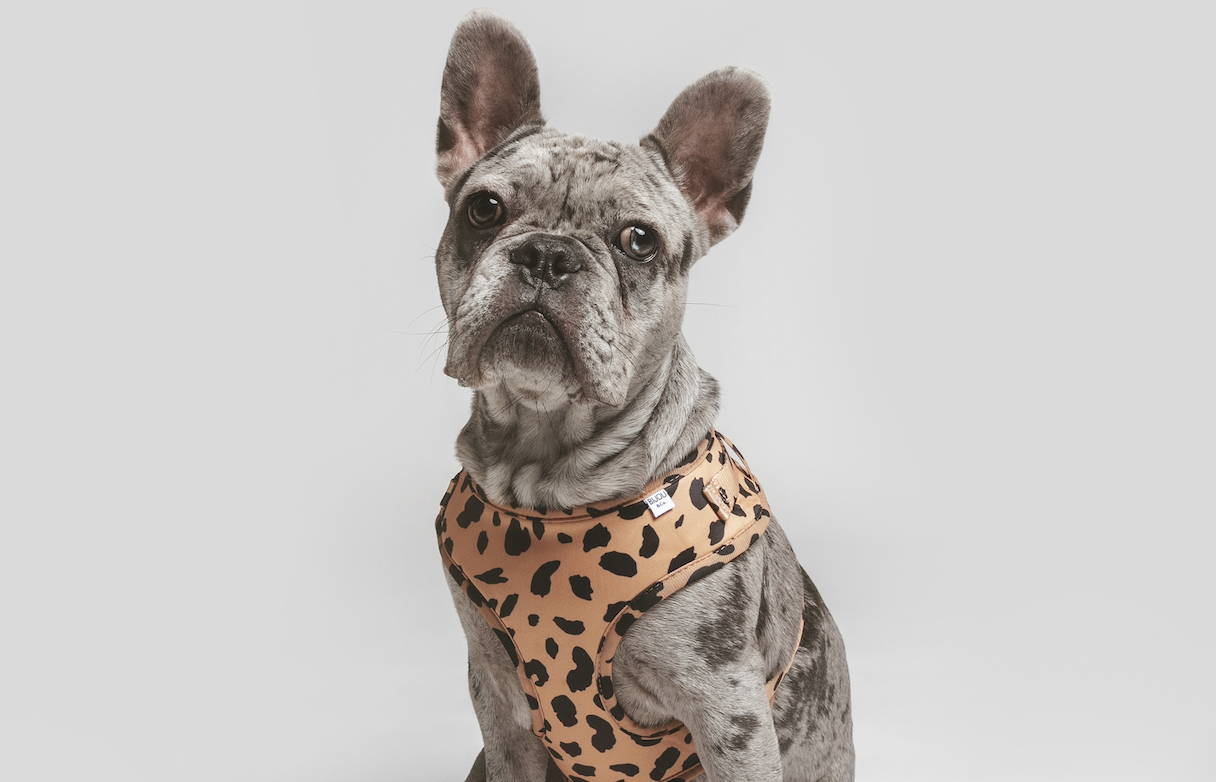 As a French Bulldogs tail covers its anus, they can easily get an infection caused by a buildup of bacteria in the tail pocket. For this reason you need to pay regular attention to detail when it comes to cleaning your Frenchie you can use baby wet wipes or a wet cloth for keeping your dog's tail area nice and clean.

Tail pocket infections in French Bulldogs are generally characterized by red, swollen, itchy skin around the tail area, as well as a bad odor. A tail infection is a painful thing for a French Bulldog, and should be treated with antibiotics. So it is important that if your bulldog develops discomfort or symptoms around its tail that you consult your veterinary surgeon as soon as possible.
are French Bulldogs Born with tails?
YES, French Bulldog puppies are born with very short tails. Bulldogs have short, stubby tails that are often described as "corkscrew-shaped."
Are French Bulldogs Tails Docked & Cut Off?
In their lives, many French Bulldog puppies have their tails docked, or removed. This practice is controversial, and has been banned in some countries. Some people believe that docking tails is cruel and unnecessary, while others argue that it is necessary to prevent health problems later in life.
Can French Bulldogs Wag their Tails?
French bulldogs have a very particular tail type, which can make it appear as if they are unable to wag their tails. However, this is not the case. French bulldogs can in fact wag their tails, but the range of motion is much more limited than it is for other dog breeds.