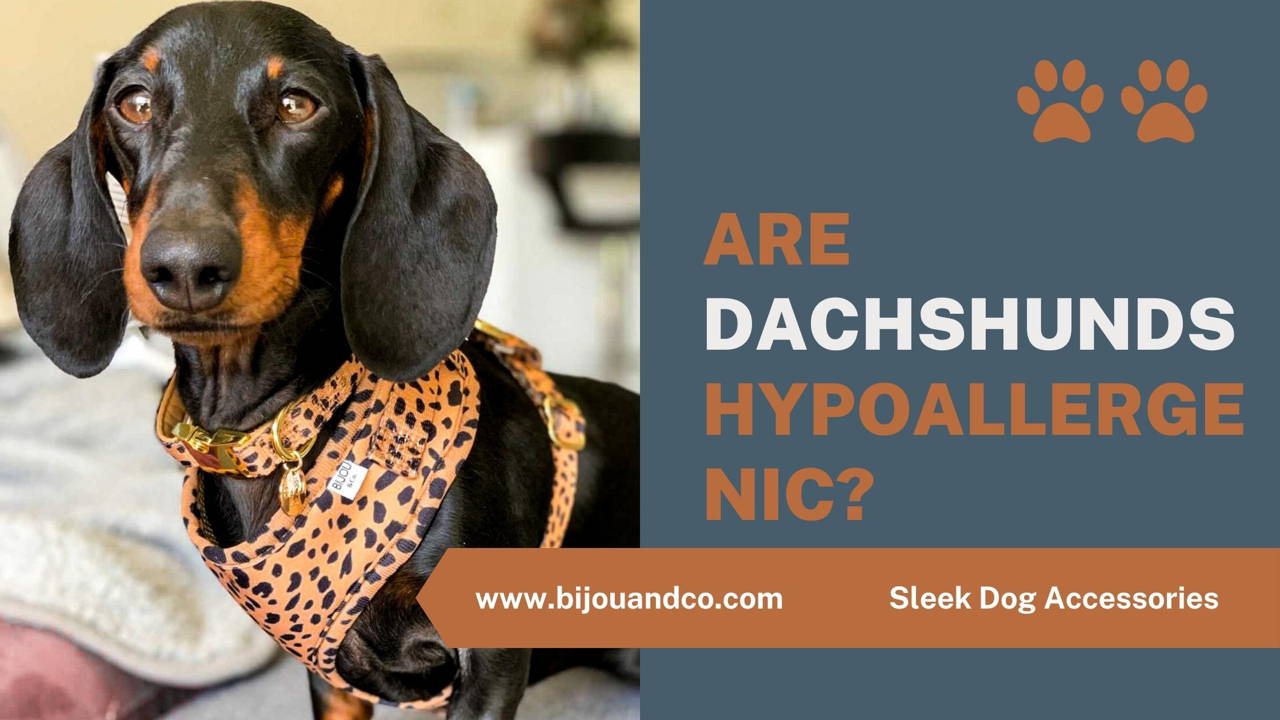 Dachshunds are very cute dogs that make adorable and wonderful pets. If you own a Dachshund or want to get one, you may be wondering whether this breed is hypoallergenic or not.
Are Dachshunds Hypoallergenic?
The answer is no, Dachshunds do not fall under the hypoallergenic category. Having said that, no dog is completely hypoallergenic. However, some dogs cause fewer allergies than others and Dachshunds are one of them.
What is the Meaning of Hypoallergenic?
Hypoallergenic refers to something that causes little to no allergic reactions. When it comes to dogs, some people who suffer from allergies may find that they are quite allergic to pets.
The AKC says that Dachshunds are moderate shedders and because they are usually small to medium in size, they do not shed as much hair and produce as much dander as larger dogs.
Allergies depending on the Type of Coat
Dachshunds have three different coat types. These are as follows:

Short Coat- Studies show that Dachshunds that have short and smooth coats shed their coats very littel by little everyday. This is because short hairs generally do not stick together. Instead, these hairs fall off easily, and it gets stuck on fabric and clothing. Smooth hair Dachshunds shed throughout the year.
Long Coat- Long-haired Dachshunds shed their coats the most but these turn into balls of hair that clump up together rather than float around. This makes it easier to clean up and you might find balls of hair on furniture.
Wire-Haired Coat- A wire-haired Dachshund has an undercoat and an outer coat. Wire-haired Dachshunds shed the least among the three types. Long-haired and wire-haired Dachshunds typically shed their fur twice a year.
What Causes an Allergy to a Dachshund?
Allergies to Dachshunds can happen mainly due to three different reasons. This could be due to:
Exposure to dander
Since dander (flakes of dead skin from a dog) is very lightweight it can travel in the air and eventually settle on furniture, rugs, bedding, and carpets. Dander can also get caught in hair or clothing and this makes it extremely bad for those who suffer from allergic reactions.
Exposure to the dog's saliva
Sometimes your Dachshund may lick you or kiss you out of joy. If there is a certain protein in your dog's saliva, you can be exposed to an allergy.
Contact with a Dachshund's feces or urine
Feces and urine should also be handled very carefully because you could get an allergic reaction from here as well. Picking up your Dachshund's feces, or using urine-stained carpet or bedding could be a trigger.
What to do if You are Allergic to Your Daschund?
If you already own a Dachshund or you are sure that you want to get one, here are some steps that you can take to minimize allergies:
Keep your area clean
Thoroughly clean your home and remove dust on a regular basis. Consider using a vacuum cleaner that is made especially for pets. These gadgets are made to remove dander and fine hair.
Depending on how big your home is, use an air purifier that removes allergens and pet dander from your indoor environment. Mopping is much more effective than simply using a broom or sweeping up in your home.
Don't let your Dachshund sleep in your bed
If you have very severe allergies, do not allow your Dachshund to sleep in your bed or on your pillow. Follow a routine of keeping your hands and face clean after you pet your dog.
Bathe your dog frequently
Give your dog a bath frequently and use a gentle cleanser and shampoo so that it is not too harsh on your pet's skin. You may even buy shampoo for reducing dander.
Feed your dog well
Dogs that eat less nutrition lose more hair than others so make sure to feed your dog well with good quality food. Include wholesome and nutritious foods that are high in vitamins in your pet's diet.
Don't use carpets and rugs
If you have a carpeted area, it may be a disadvantage when it comes to owning a Dachshund especially if you have a smooth coat. Dander collects and gets stored in the carpet so other types of flooring, other than rugs and carpets are better options.