Why is my Chihuahua squinting? (+ Squinting Meme)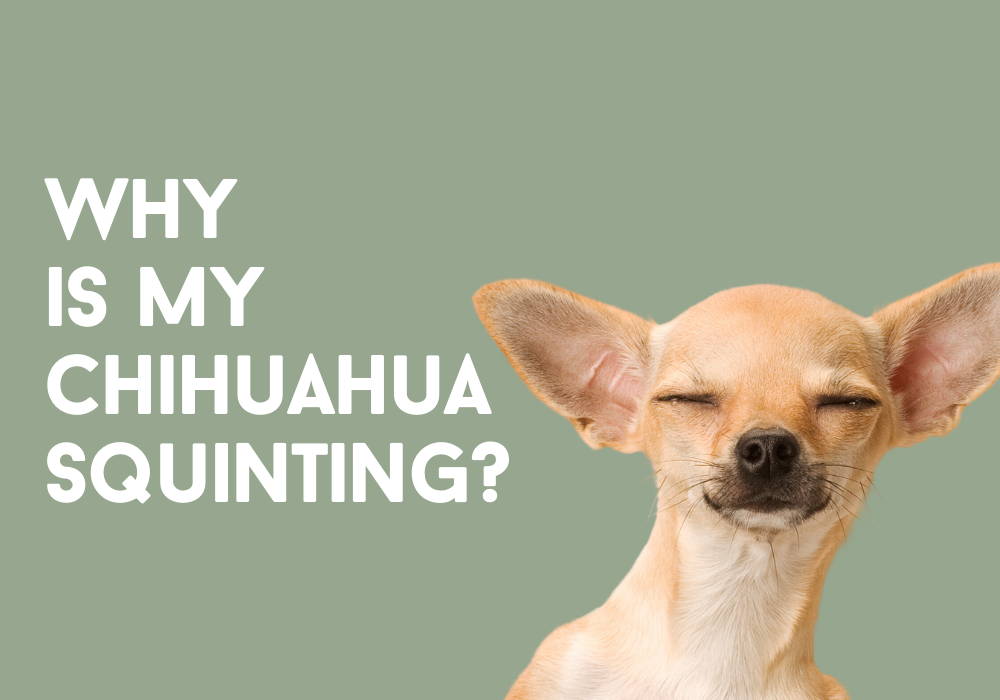 If you're the proud owner of a Chihuahua dog, then no doubt you have noticed that they have a unique way of expressing themselves.
From their tiny stature to their loud yips and yaps, these little rascals have plenty of ways to get their point across. However, one thing that can often be confusing is why your Chihuahua may start squinting or even blinking too frequently.
Whether your Chihuahua is trying to send a signal or simply adjusting his vision — discovering why he's doing it could provide some insight into his behavior! Let's look at what could be causing this quirky reaction in your Chihuahua and find out exactly why he might be squinting so much.
Medical reasons why your Chihuahua might be squinting
Squinting in one eye could be a sign of a corneal ulcer, which is essentially an open sore or scratch on the delicate eye surface of your Chihuahua.
Ouch! If your Chihuahua is experiencing this, they may also hold their eye closed, cry more than usual, and paw at their face in discomfort. It's important to bring them to the veterinarian as soon as possible for treatment.
The vet will likely prescribe some topical antibiotics and special eye drops to help heal the ulcer. By taking action quickly, your Chihuahua can heal and stop squinting within a matter of days to weeks.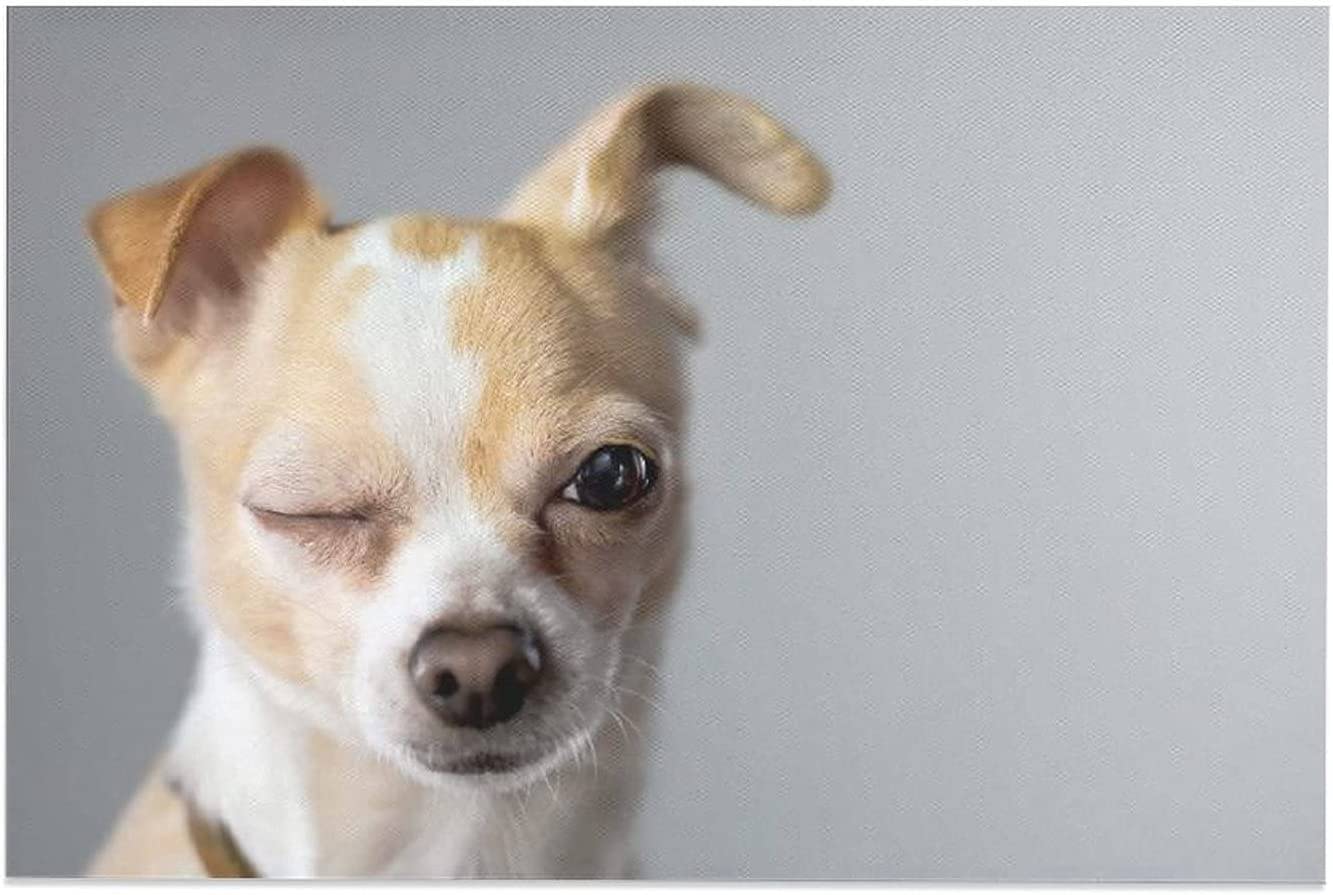 One condition that can cause Chihuahua to squint and lead to blindness is glaucoma. This condition occurs when there is increased pressure in the eye and can present with symptoms such as squinting, redness, and cloudy corneas.
If you notice any of these signs in your Chihuahua, it's important to seek veterinary care immediately. Although the thought of your Chihuahua losing their vision can be scary, the good news is that with prompt treatment, most dogs with glaucoma can maintain their eyesight.
This condition can be very painful for Chihuahuas and can even lead to blindness if left untreated. If you notice your chihuahua squinting in one eye, it could be a sign of anterior uveitis.
Other signs include redness of the eye, enlarged pupils, and cloudy eyes. It's crucial to take your Chihuahua to the veterinarian promptly if you suspect anterior uveitis.
Your veterinarian will provide the necessary medication to reduce inflammation and relieve pain. With early treatment, most Chihuahuas make a full recovery from this condition and stop squinting.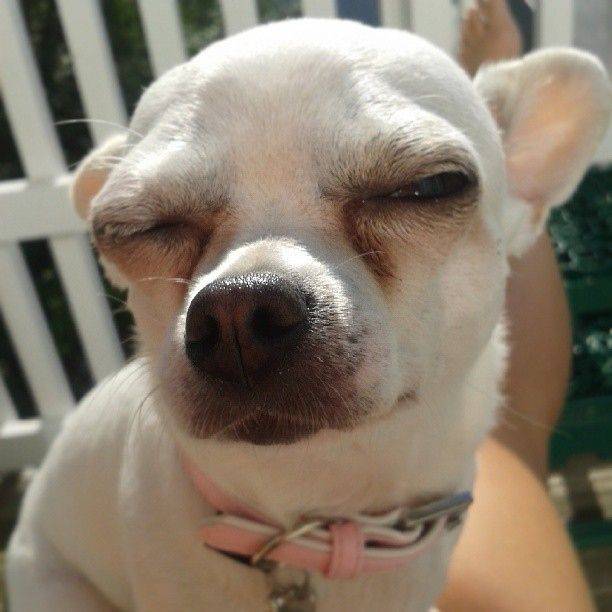 Dry eye (keratoconjunctivitis sicca)
Dry eye is a condition that can cause discomfort and even serious issues if left untreated. If you're a Chihuahua owner and you notice your furry friend squinting in one eye, it could be a sign of dry eye.
Other symptoms include eye redness, ocular discharge, and excessive mucus-like material on the cornea. Your veterinarian can diagnose dry eye and prescribe medication to stimulate tear production and relieve pain. It's important to seek prompt treatment for your Chihuahua to ensure a full recovery.
If you notice your Chihuahua squinting or holding its eye closed and there is discharge, it could be a sign that there is a foreign body in the eye. While it might be tempting to take matters into your own hands, it's important to seek prompt veterinary care.
Your veterinarian will be able to diagnose and treat the problem, likely by flushing the eye with saline solution to remove the foreign body and relieve your Chihuahua's discomfort. With timely treatment, your Chihuahua can make a full recovery and stop squinting.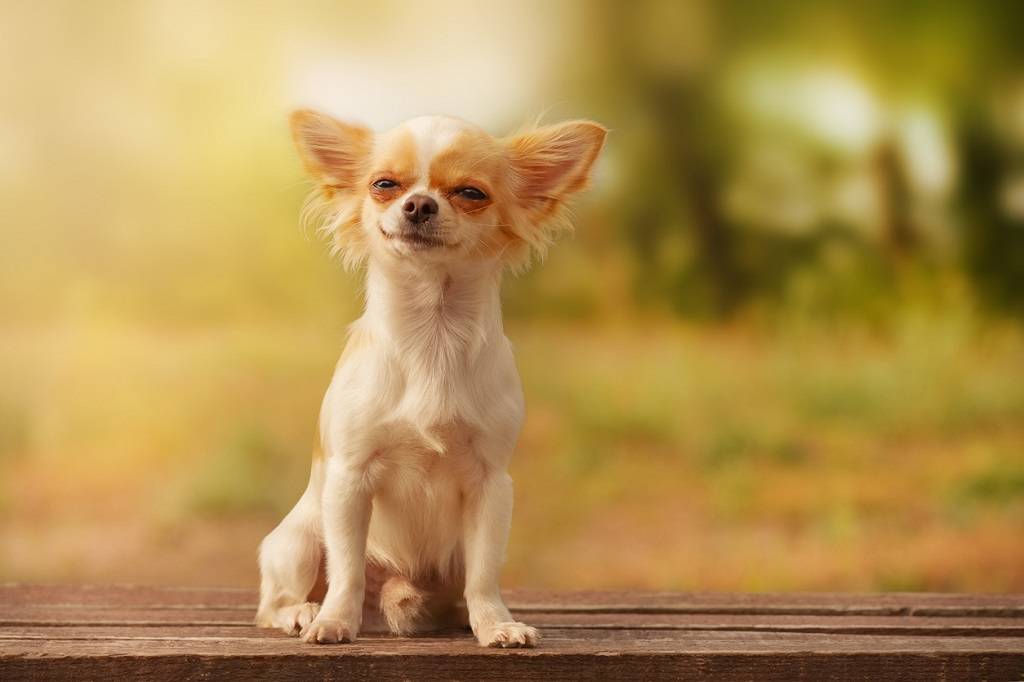 Chihuahuas are small and adorable pets, but like many other living beings, they can have allergies that bring problems to their health.
These allergies can range from dust to grass to dander, and, unfortunately, they can also affect their eyes. When a chihuahua has allergic eye issues, you can observe redness, squinting, and a clear or white discharge that usually affects both eyes.
Owners of Chihuahuas should keep an eye out for any of these symptoms and be sure to seek treatment from a veterinarian if noticed. After all, our Chihuahuas deserve to see the world with clear and healthy eyes just like we do.
Other reasons why your Chihuahua might be squinting
That's their body language
Although it may seem odd to some, Chihuahuas squinting in one eye is actually a form of communication for them. While it's easy to assume there's a medical issue at play, it's actually just their body language in action.
As a serious pet owner, it's important to understand these nuances in order to better communicate with our Chihuahua. Paying attention to their body language can provide insight into their emotions and needs, leading to a stronger bond.
So the next time your Chihuahua squints in one eye, remember that they're simply trying to tell you something - and take the time to listen!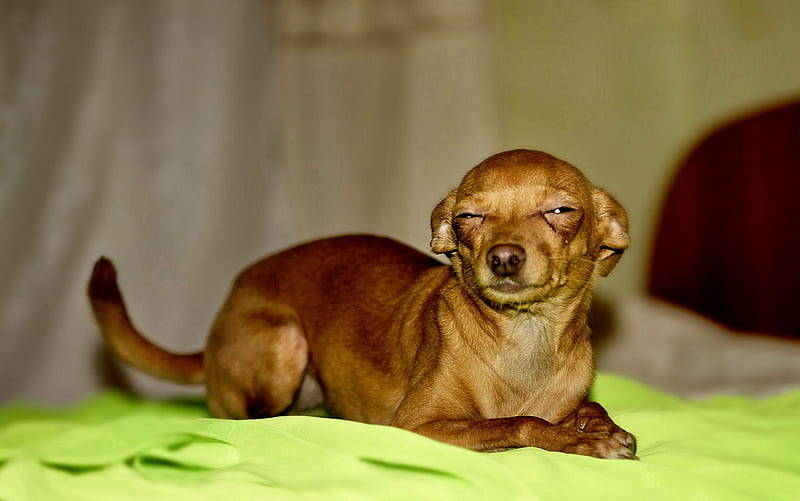 The physiology of dogs' eyes is quite similar to that of humans, and just like us, they also squint their eyes when exposed to bright sunlight or other sources of light. This is particularly noticeable in Chihuahuas, a breed that loves to spend long hours napping.
When they wake up and are suddenly exposed to the daylight, they tend to squint, as their eyes take a few moments to adjust to the bright surroundings. Squinting is a natural reaction that helps to protect their eyes from damage caused by UV rays and gradually helps them adjust to bright light, allowing them to see better.
So, if you observe your Chihuahua squinting frequently, do not worry, as it's just their way of protecting their eyes and adapting to their surroundings.