Why Is My Chihuahua Eating Their Poop? How To Break That Nasty Habit?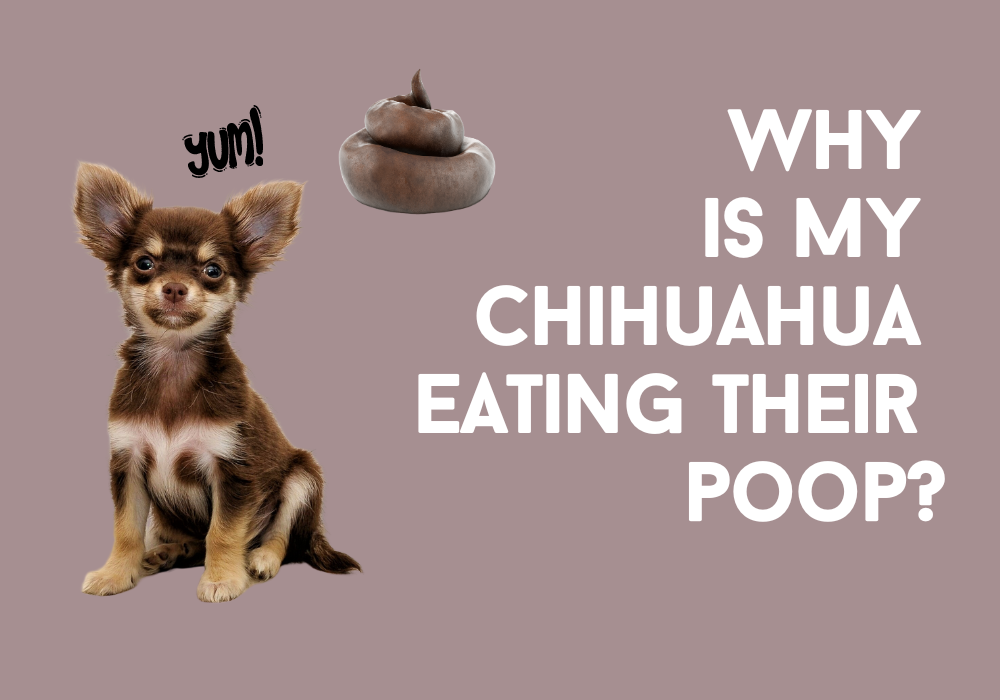 If you've ever owned a Chihuahua, then you know that their quirkiness is part of what makes them so lovable. From their constant need for affection to their hilarious hijinks, there's never a dull moment when it comes to living with one of these pint-sized pups.
Unfortunately though, one of the less pleasant behaviors they might show is coprophagia – or eating poop. You may be wondering why your beloved Chihuahua has taken up this disgusting habit and have no idea how to stop it - which is why we're here to help!
In today's blog post, we will try and make sense of this puzzling behavior and give you some tips on how to stop your Chihuahua from eating its own poop!
What is Coprophagia in Chihuahuas?
Coprophagia, also known as stool eating, is the act of consuming feces by animals. While this behavior is not uncommon, it certainly leaves Chihuahua owners scratching their heads in confusion and disgust.
This behavior is not limited to any particular age group, as it can be seen in young Chiuahuas as well as older Chihuahuas. While it may seem like an awful habit that should be immediately stopped, it's important to know that this behavior can come and go with time.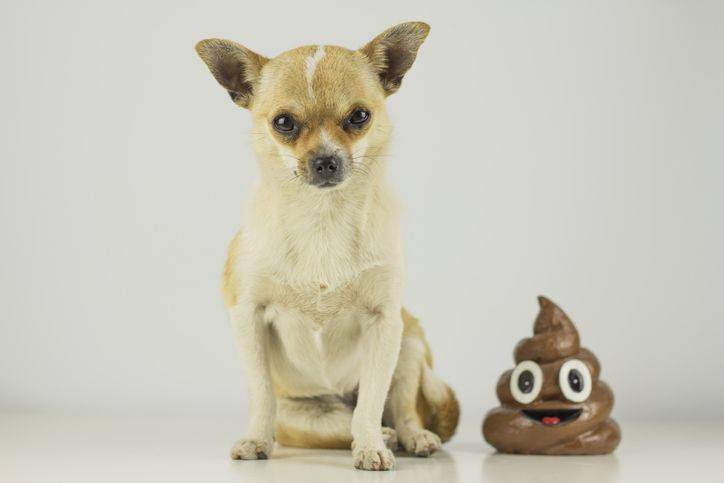 If left with too much idle time, Chihuahuas may become curious and begin exploring their immediate surroundings. Unfortunately, if there's not much to pique their interest, they might resort to some rather unsavory behavior and end up eating their own poop.
Your Chihuahua has anxiety
One issue that many Chihuahua owners face is their tendency to eat feces when left alone or during times of high stress.
It's important to note that stress levels can be difficult to determine when you're not with your Chihuahua, but there are ways to mitigate the behavior.
Understanding the root cause of the stress and making sure your Chihuahua is properly stimulated when left alone can go a long way in preventing this behavior from occurring.
Your Chihuahua has nutritional deficiencies
A poor diet can result in nutritional deficienciesthat can cause various health issues in Chihuahuas.
What is surprising is that a Chihuahua's instinct can also lead it to seek food from other sources when it is not getting the right nutrition.
So, don't be alarmed if your Chihuahua turns its nose up at regular dog food. It may be seeking out a more nutritious option.
Your Chihuahua has intestinal parasites
The thought of a Chihuahua eating its own poop may turn your stomach, but did you know that it could be a sign of intestinal parasites?
Chihuahuas are notorious for being finicky eaters, but when they have worms in their gastrointestinal tract, they may resort to desperate measures. Chihuahuas are more susceptible to parasites than other breeds due to their small size and susceptibility to stress.
It may seem bizarre, but sometimes Chihuahuas have a strange tendency to eat their own poop, simply because they like the taste of it!
Is that dangerous for Chihuahuas to eat poop?
As a Chihuahua owner, it's important to be aware of the potential risks associated with coprophagia. If your Chihuahua is being treated for worms and continues to eat his own feces, he runs the risk of re-infecting himself.
Additionally, if he consumes the feces of other dogs or cats who may be shedding worms or carrying diseases like salmonella or campylobacter, he can contract them as well. Chronic coprophagia may also signal nutritional deficiencies, which can have both short and long-term effects on Chihuahua's health.
How to stop a Chihuahua from eating their poop?
Fortunately, there are several ways to prevent this behavior, including keeping your Chihuahua's living space clean, feeding them a balanced diet, and providing plenty of attention and exercise.
Reassess your Chihuahua's diet
Feeding your Chihuahua real, whole foods instead of a processed commercial diet not only provides better nutrition but can also prevent them from eating their own poop.
A balanced diet, preferably raw-meat based, should include essential organ meats that contain valuable vitamins and minerals for your Chihuahua's health. To ensure optimal digestion, it's important to add pre and probiotics and digestive enzymes to their meals.
Limit access to their poop
One of the best things you can do to prevent your Chihuahua from indulging in this unsavory habit is to pick up waste immediately from your yard.
Additionally, if you have cats, it's crucial to clean out the litter box right after your feline friend goes and dispose of the waste in a location that's inaccessible to your Chihuahua.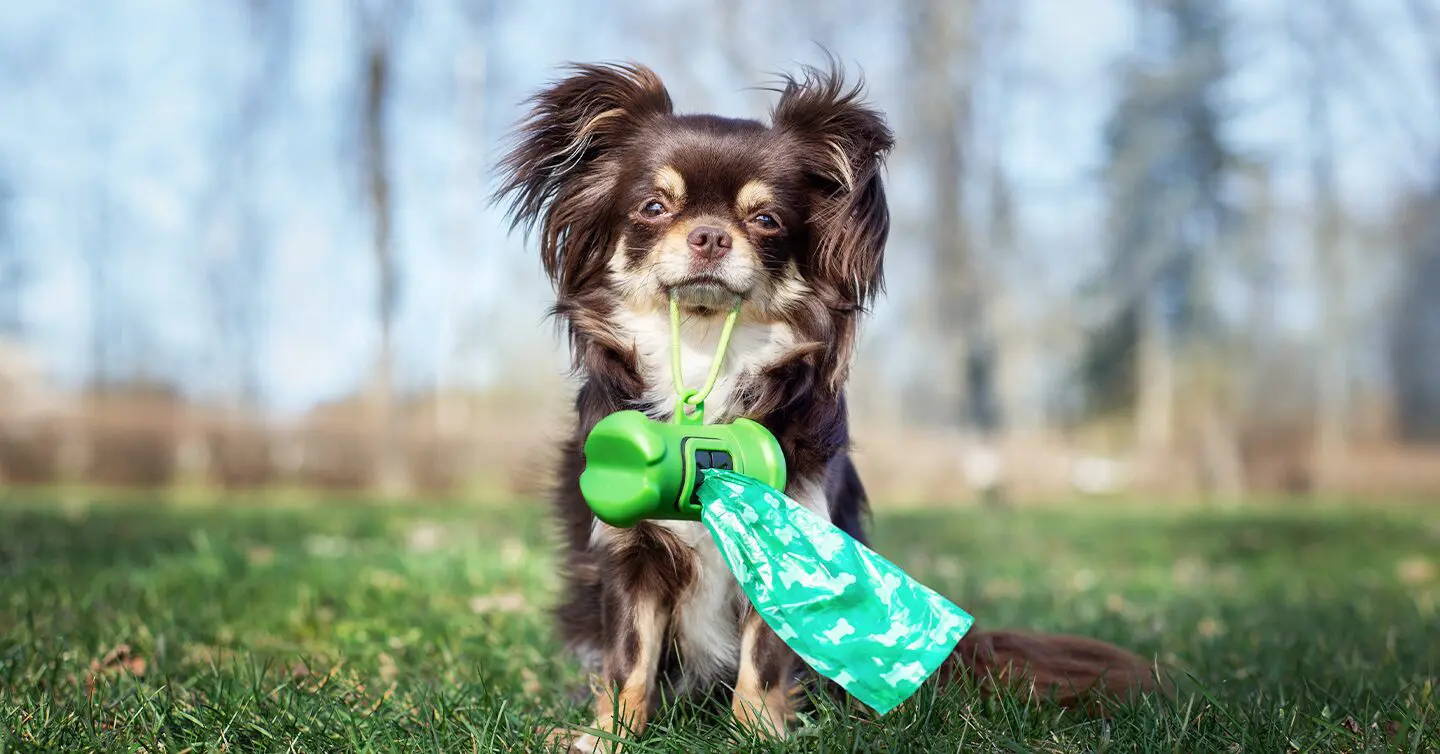 Increase mental enrichment
It's no secret that Chihuahuas have a lot of energy, and boredom can easily make them anxious and stressed.
Thankfully, there are ways to keep them entertained and reduce their stress levels. Brain games and mental enrichment are fantastic ways to keep your Chihuahua engaged. And, as a bonus, this can also help deter them from eating their own poop.
Chihuahuas eating poop FAQs
Can a Chihuahua get sick from eating poop?
Yes, a Chihuahua can get sick from eating their own or other animals' poop. Eating their own feces can cause them to re-infect themselves with worms.
Why is my Chihuahua eating rabbit poop?
Your Chihuahua may be eating rabbit poop because it could contain vitamins and minerals that their regular diet does not provide. Additionally, some dogs may find the taste to be appealing.
Why is my Chihuahua eating cat poop?
Your Chihuahua may be eating cat poop because it contains nutrients their regular diet does not provide. Additionally, some dogs may find the taste to be appealing.
Why is my Chihuahua eating other dogs' poop?
Your Chihuahua may be eating other dogs' poop because it contains nutrients their regular diet does not provide. Additionally, some dogs may find the taste to be appealing.