Why do Chihuahuas Bark so Much? (+Tips to Train a Barking Chihuahua)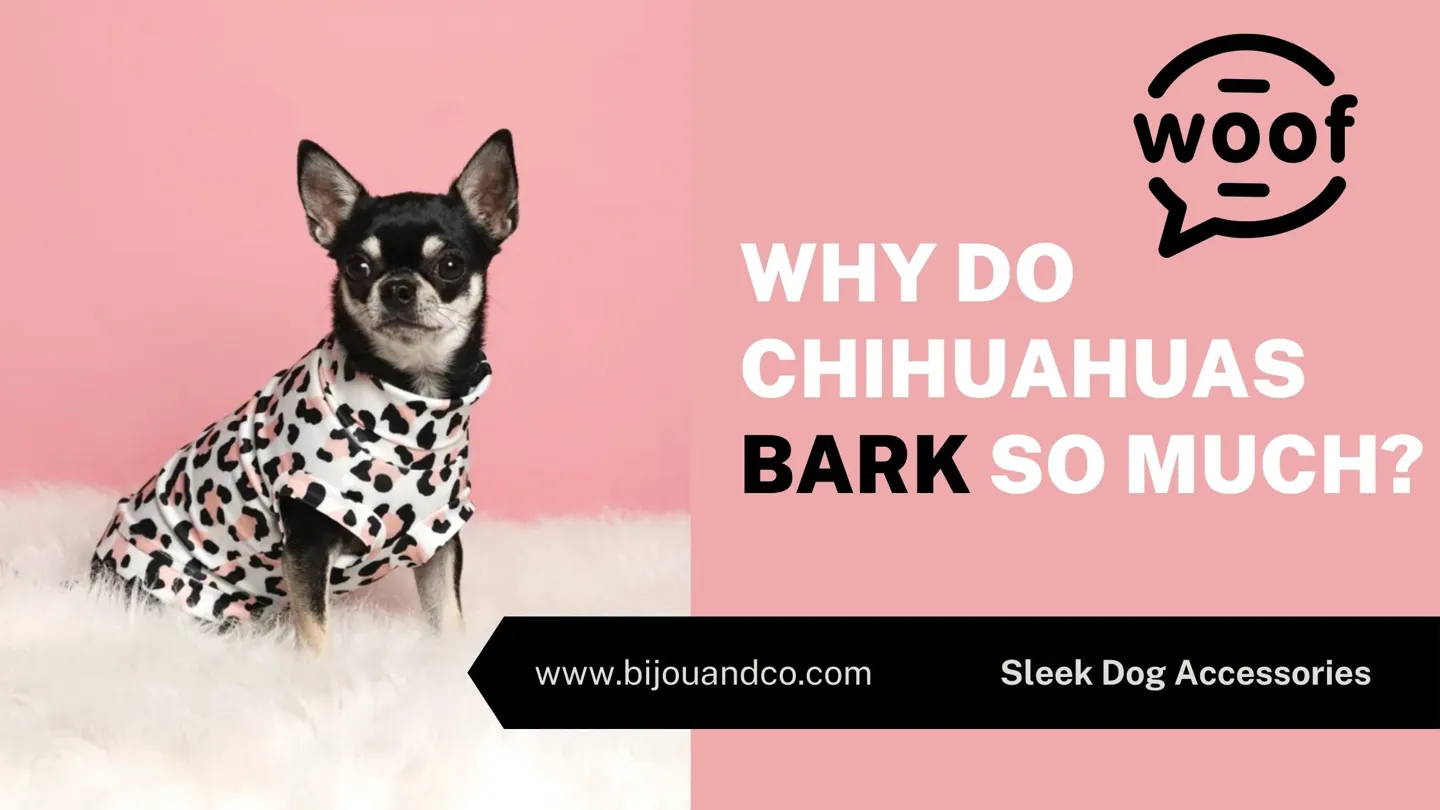 Have you just gotten yourself a Chihuahua? We'd like to congratulate you on a fine choice. But, now, you're probably wondering how a cute little thing like a Chihuahua can make so much noise?
If you're wondering, "why do Chihuahuas bark so much?" you're not alone. Several other Chihuahua owners have found themselves asking similar questions at some point.
Thankfully, you've come to the right place.
So, let's get into it!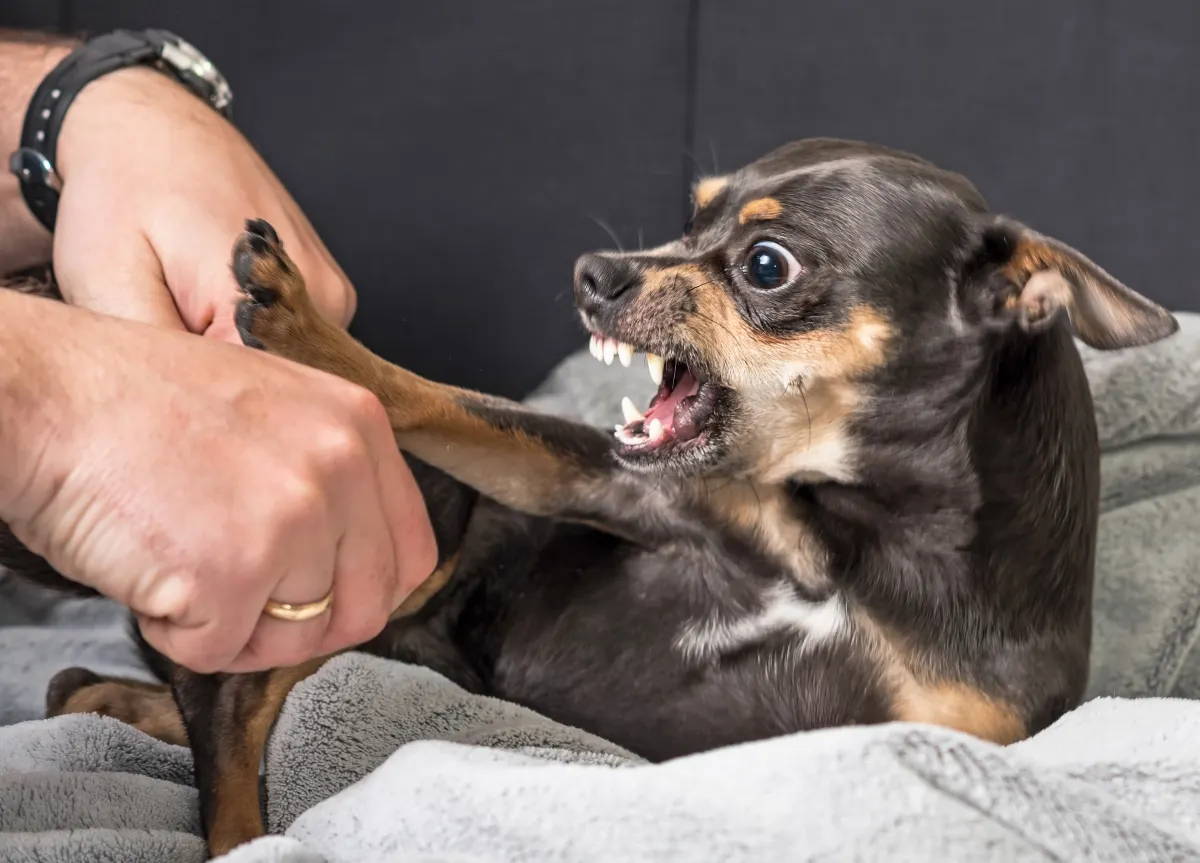 Why do Chihuahuas bark so much?
The Chihuahua barking sound can quickly become irritating, especially if you get to hear it over a prolonged period. However, while it won't reduce the frequency of their barks, understanding why Chihuahuas do bark so much may help you make peace with it.
So, while we don't speak 'dog,' here are some of the top reasons experts believe Chihuahuas bark so much:
Chihuahuas are very energetic dogs. Therefore, when there isn't enough activity during their day, they need to release that pent-up energy one way or the other. More often than not, they resort to barking.
Of course, hearing annoying Chihuahua barking every time can be quite a task. But, a simple trick that works is to take your Chihuahua for long walks or exercise them to help them get rid of their excess energy.
#2 They feel vulnerable or threatened
Despite their small size, Chihuahuas are fiercely protective and usually very territorial. Therefore, if they perceive anything or anyone as a threat or think someone is intruding on their personal space, they'll likely respond in one way — high-pitched, mono-tone barking.
Remember, sometimes, these perceived 'threats' could be your friends, neighbors, or other dogs. However, the threat may be real. So, you need to be able to read your dog's mood.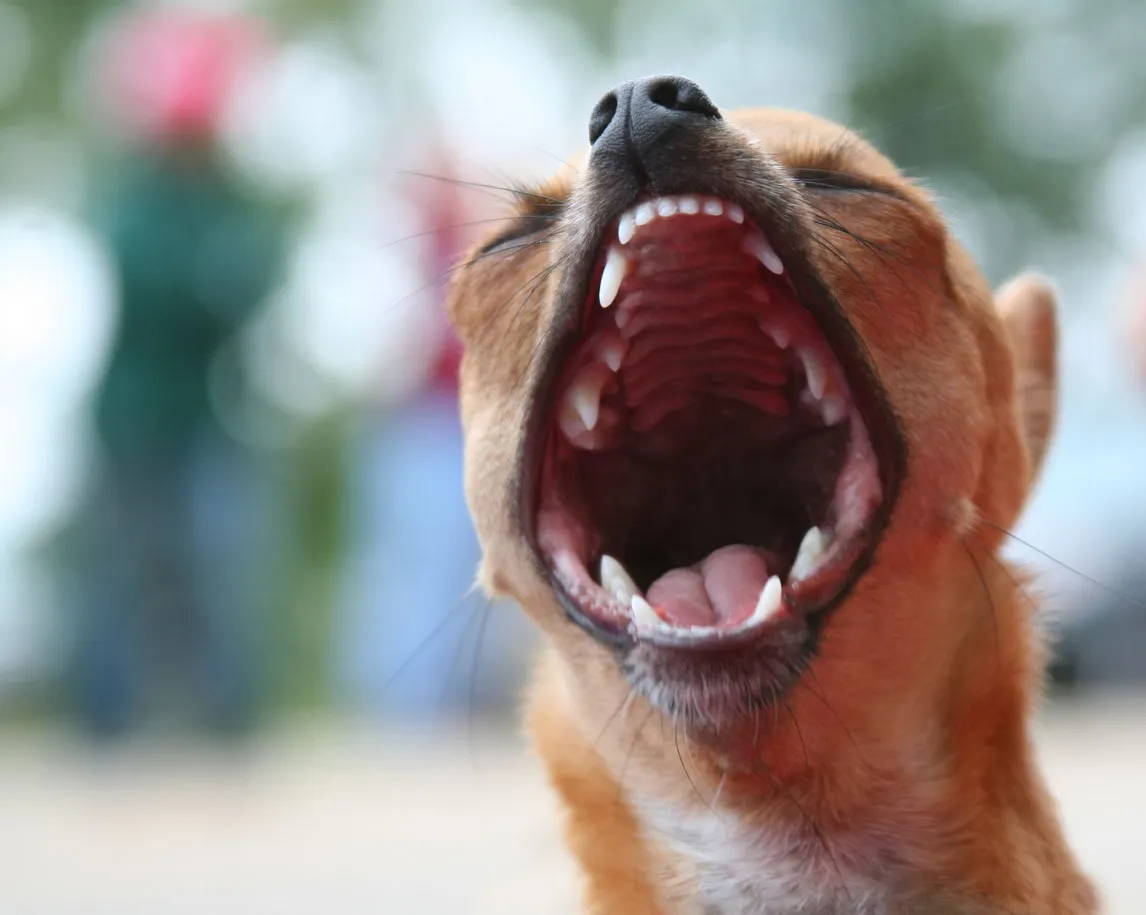 Like all dogs, if your furry little Chihuahua wants your attention, you'd likely hear a lot of barking. However, while your dog lover instincts will tell you to respond to their needs immediately, you may be inadvertently encouraging their bad behavior.
So, if your Chihuahua constantly barks for attention, you need to train them to know that barking won't always get them what they want.
Of course, you should also learn to be sensitive to your dog's needs.
Other reasons Chihuahuas bark so much include:
- they feel alone
- they need your help

- they are uncomfortable

- they are experiencing separation anxiety

- their pack are barking

Now, here's some good news. For the most part, you can train your Chihuahua not to bark so much, and we'll walk you through how to do it. But, first, let's talk a quick detour.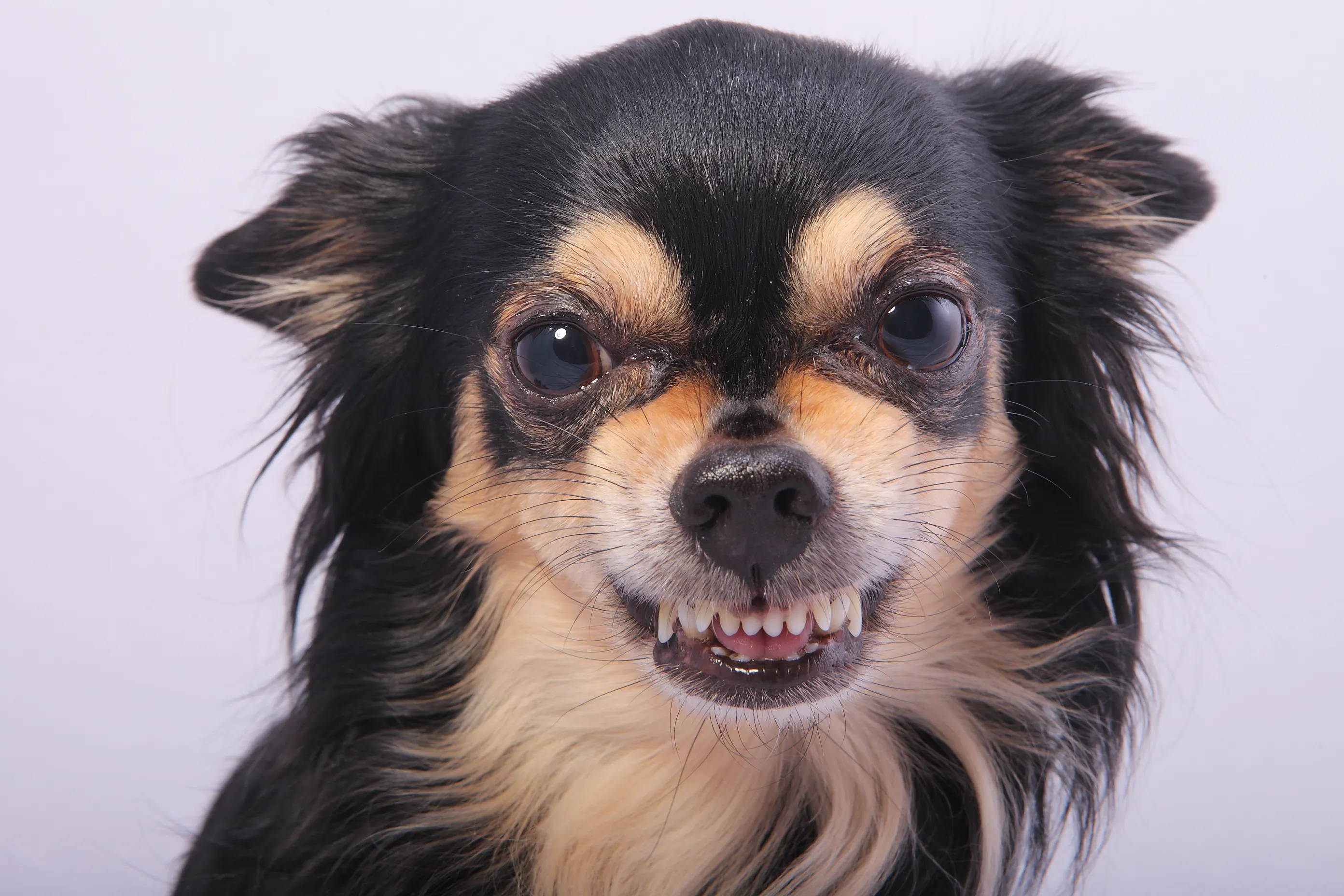 What are acceptable barking behaviors from your Chihuahua?
Do Chihuahuas bark all the time? The answer's no. But, they do have a natural inclination to bark a whole lot. So, how do you determine where to draw the line between your furry friend's natural barking habits and when they are being naughty?
First, you must accept that your Chihuahua will bark — usually way more than the average dog.
Sometimes, the reason for the barking will be appropriate, like when a stranger (such as the DHL employee) walks up to your front door. Other times, your Chihuahua may bark for no apparent reason. But, remember, they can see or hear stuff you cannot. So, this may not be a false alarm.
However, if your Chihuahua has begun barking every minute and making herself a nuisance, you'll need to train your Chi not to bark so much.
Not to worry, we'll share some tips to help you.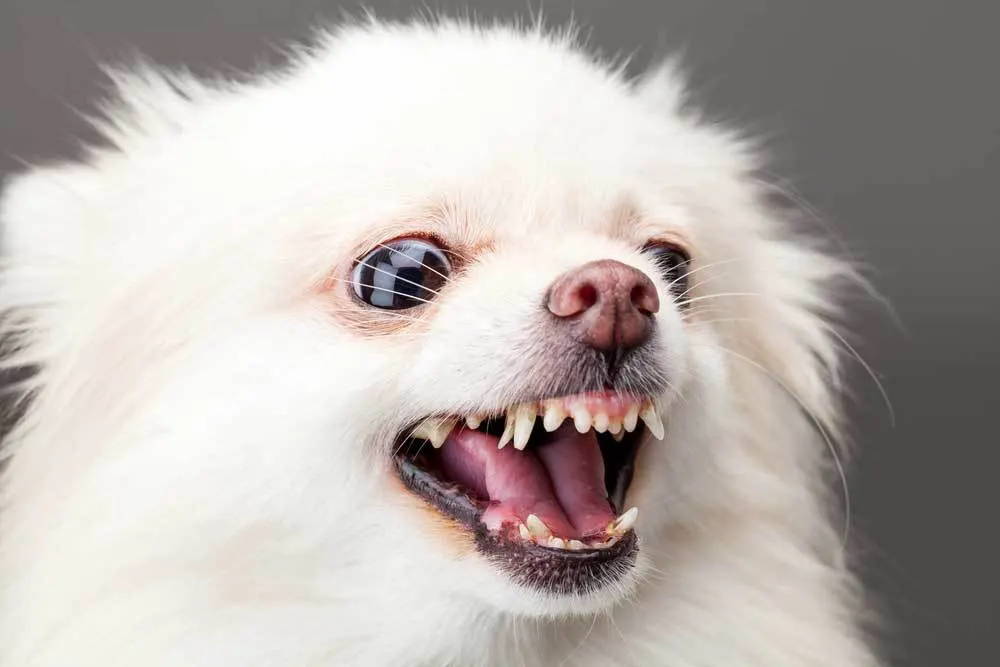 How to stop adult Chihuahuas from barking
Adult Chihuahuas can be more challenging to train as their bad barking habits have become deeply ingrained over time.
Nonetheless, there are some sure-fire ways you can stop your Chihuahua from howling at the slightest provocation.
Here are some pro tips to help you:
If you think your Chihuahua barks to get your attention, then the best way to get them to stop is to ignore them. Do not give your Chihuahua any attention or response until it stops barking.
Then, when he finally stops (even if it's only for a few seconds), look at him and praise him so that he understands that silence is the best way to gain your attention.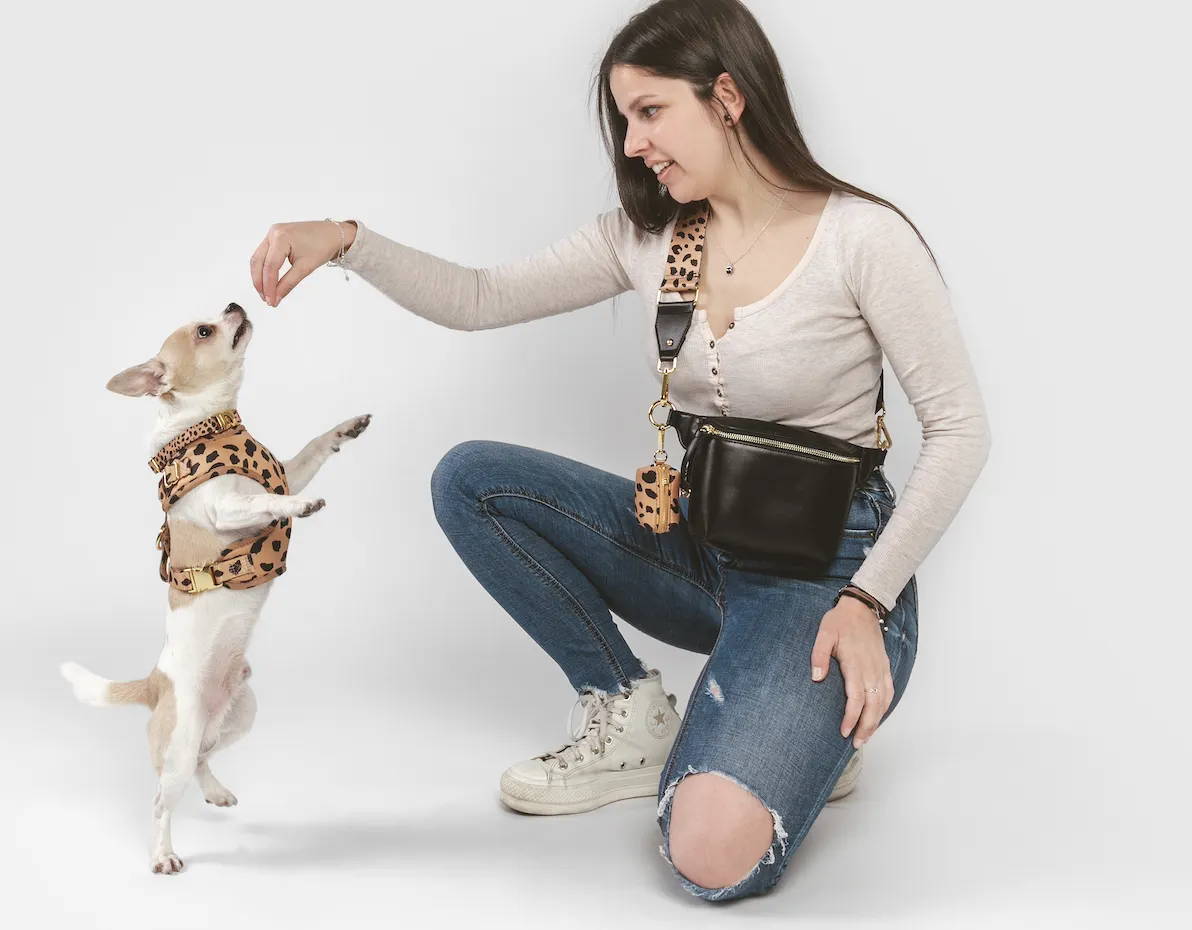 #2 Stay calm and never raise your voice
Shouting will not train your Chihuahua not to bark. Instead, it may encourage the dog to bark even louder (or for longer).
Why?
When you shout, your Chihuahua thinks you're joining and wants to keep it going. Another outcome is that your Chihuahua will hear the frustration in your voice and bark out of frustration at itself. Either way, remaining calm is essential to getting your Chihuahua to stop barking.
Ironically, despite their small sizes, Chihuahuas have a dominating streak to them. Due to this, your Chihuahua will likely feel likes she's the alpha in your house. At this point, you must show your Chihuahua who's the boss.
Do not let them climb the furniture if you think they're being too aggressive. Also, Chihuahuas show domination by jumping on you. So, keep them off you to put them in their place.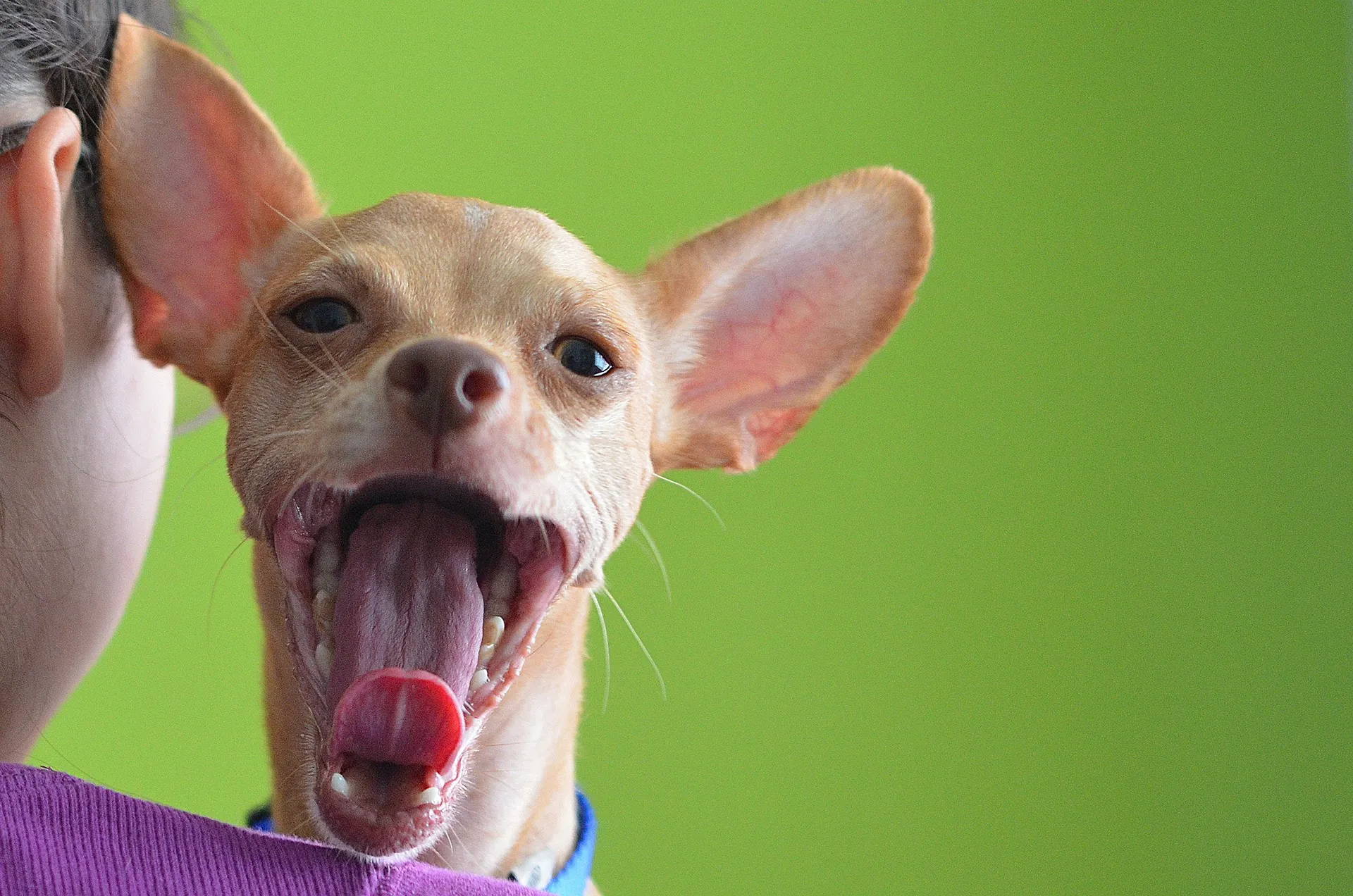 How to Train a Puppy Chihuahua Not to Bark
If you're reading this post, you likely have a Chihuahua puppy, or perhaps you're considering getting one. Either way, you now know the answer to the question, 'why do Chihuahuas bark so much?'. Now, let us examine how to teach your Chihuahua good barking habits:
#1Teach the speak command
While this may seem counterproductive, training your Chihuahua to respond to the speak command can set you on the right part to teaching them when not to speak (or bark). In other words, your Chihuahua starts learning to control its barking. Of course, the ultimate goal here is to translate these teachings into the quiet command.
Here's how to teach your Chihuahua the speak command:
- Tell your Chihuahua to 'speak' and then immediately create a stimulus that usually causes them to bark
- If he barks, reward your Chihuahua with some treat and affection
- Repeat the process until your Chihuahua barks on command
#2 Teach the quiet command
Once your Chihuahua has mastered the speak command, the next step is to teach him to respond to the quiet order. Here's a quick step-by-step guide to doing this:
- While your Chihuahua is barking, put a treat in front of him
- If your Chihuahua stops barking, reward him with the treat and praise him
- Repeat the process until your Chihuahua stops barking on command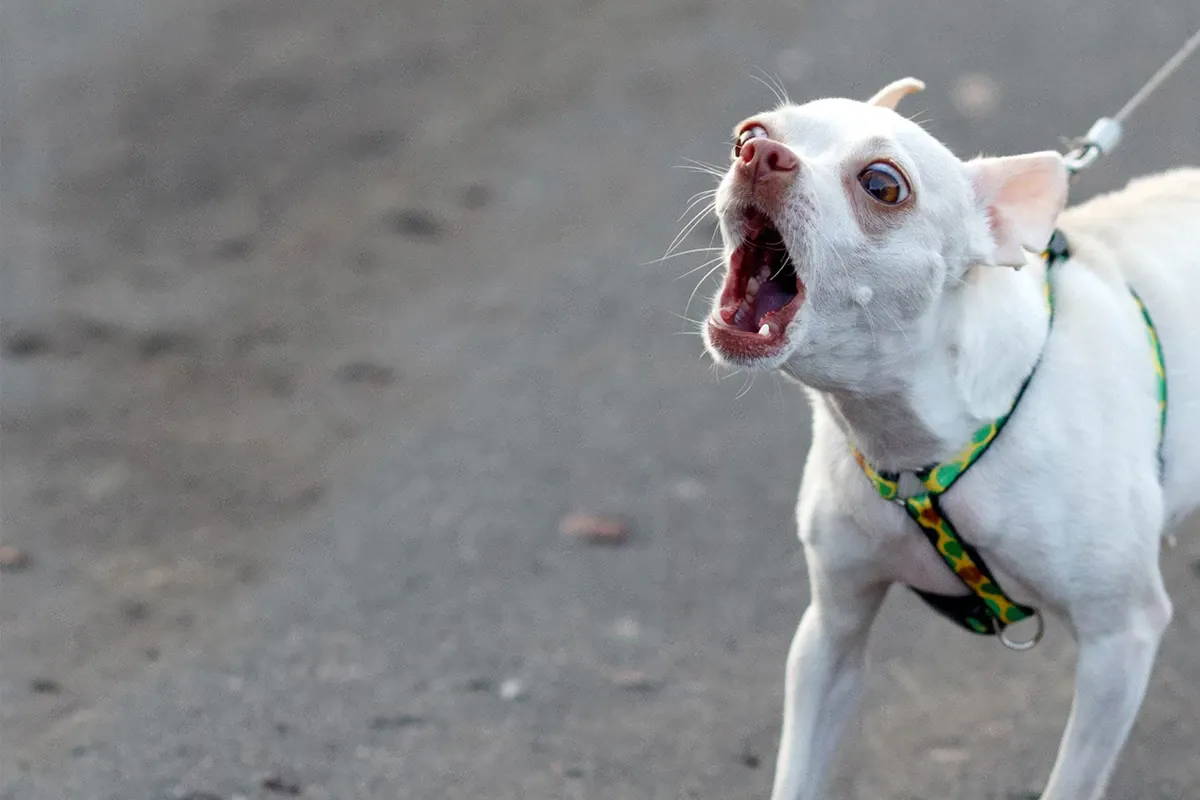 #3 Exercise your Chihuahua regularly
Remember, your Chihuahua has a lot of energy to release.
Therefore, don't assume they don't require regular exercise because of their small size. By physically stimulating your Chihuahua, they release built-up energy and become less likely to bark at every opportunity.
For exercise durations, a good rule of thumb is at least 30 minutes per day.
#4 Use positive reinforcement
Experts have discovered that positive reinforcement is more effective than punishment for correcting behavioral problems such as excessive barking.
Punishments may only encourage bad barking habits as you'd be giving your Chihuahua the attention he wants. Instead, reward your Chihuahua with treats, praise, and affection when he behaves appropriately and doesn't bark so much.
Finally, consistency is critical when training your Chihuahua not to bark excessively. For example, if you reward your barking Chihuahua with treats every time he obeys the quiet command, make sure he gets a treat each time he does. Otherwise, you may confuse him and skew your training results.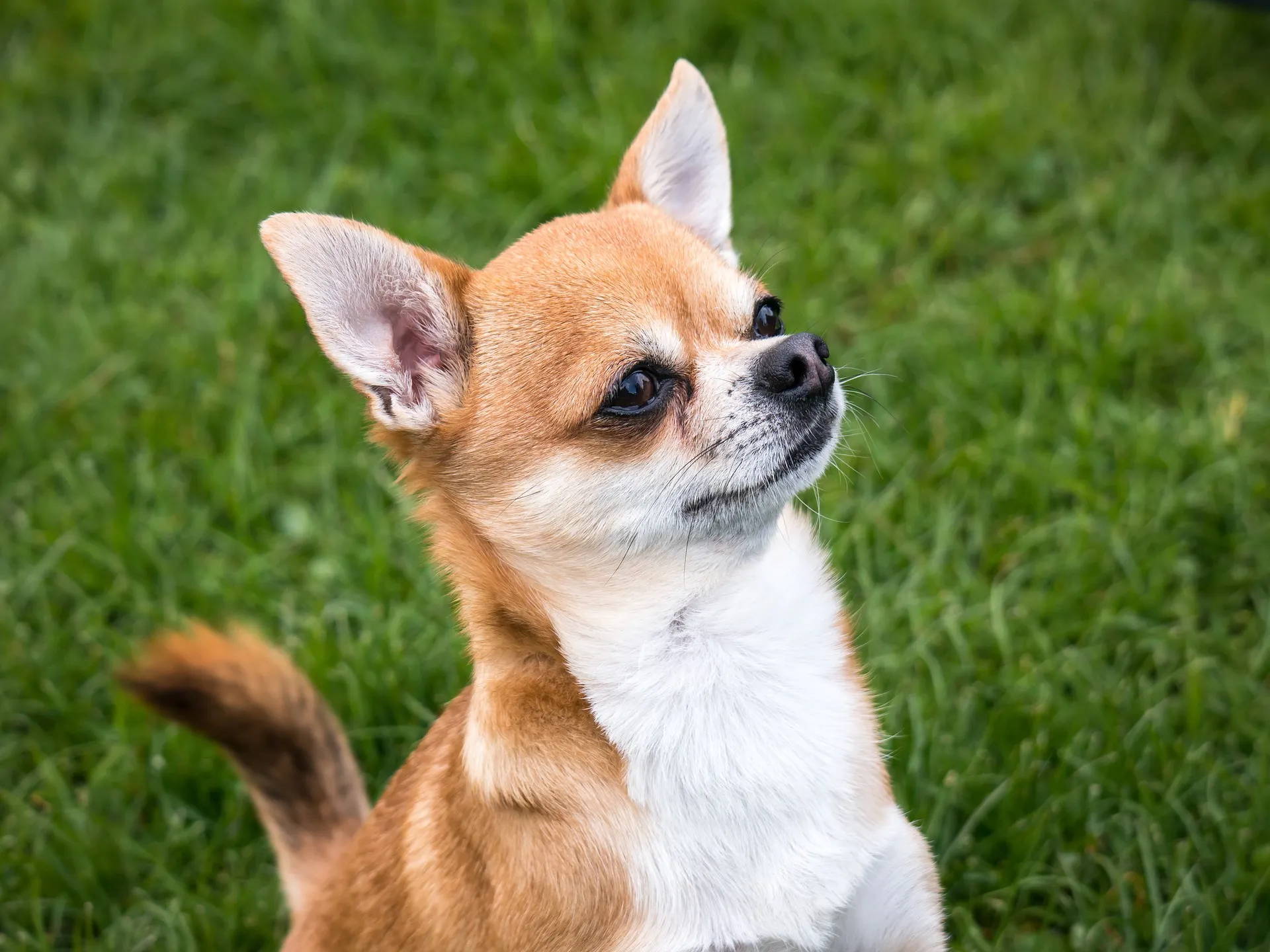 What you shouldn't do when training your Chihuahua not to bark
Here's a list of don'ts that can negatively impact the results you get when training your Chihuahua to control his excessive barking:
- Never reward inappropriate barking of your Chihuahua
- Do not use a muzzle your Chihuahua to control excessive barking as this does not address the problem
- Never use a shock collar on your Chihuahua. Not only can this hurt them, but it also does not address the problem.
- Do not use a spray collar on your Chihuahua
- Punishments are never a good idea for correcting your Chihuahua
Do Chihuahuas bark a lot?
The answer is yes, they can. Chihuahuas are bred to be alert and protective, and their barking is often perceived as being excessive.
How to stop a Chihuahua from barking?
There are a few things you can do to help stop your chihuahua from barking. First, make sure that there is no medical reason for the barking. If your Chihuahua is in pain or has an underlying health condition, this could be the cause of the excessive barking.
Once you have ruled out any medical causes, you can begin to work on training your Chihuahua not to bark excessively. Start by teaching your Chihuahua a "quiet" command, and give them a treat when they obey the command.
Then, work on desensitizing your Chihuahua to the things that trigger their barking, such as other animals or people walking by the house. With patience and consistency, you can help stop your chihuahua's excessive barking.
How to train a Chihuahua not to bark?
Training a Chihuahua not to bark can be tricky, but it is possible. The most important rule of thumb is to remain consistent.
No, not all Chihuahuas bark. Some are naturally quieter than others, but most bark from time to time.