One of the reasons why Chihuahuas are loved all over the world is because of their small size. Chihuahuas are so tiny that they can fit in the palm of your hand, or in your purse. Chihuahuas love being held and are very close to their human companions. Have you ever thought about how small a Chihuahua really is and how they got to that size?
Though they are small, fiery, and energetic, Chihuahuas enjoy travelling with their owners. Since all dogs evolved from wolves, you must be wondering why Chihuahuas are so small. Read on to find out more.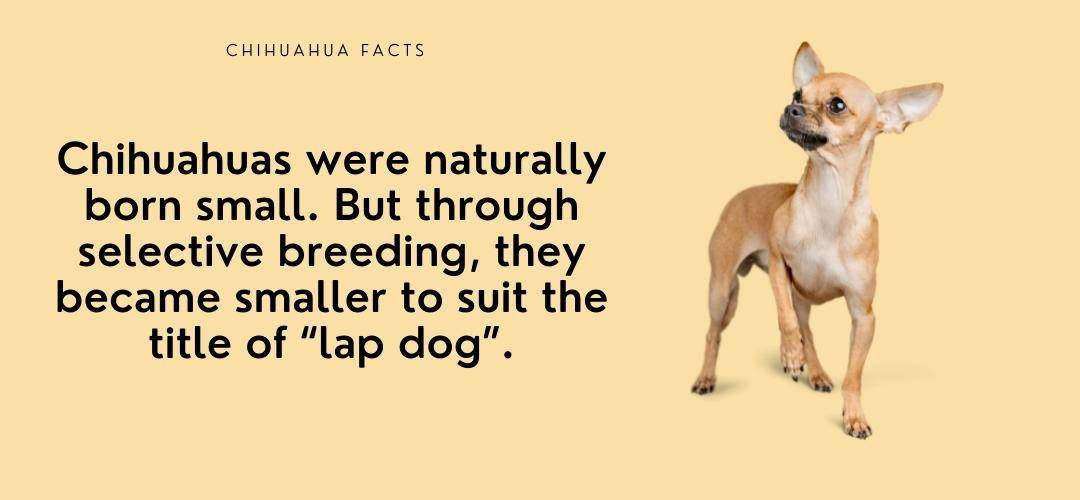 So, How Small is really The Chihuahua?
According to the American Kennel Club, Chihuahuas are the smallest dogs on earth. They can range between five to eight inches in height, and weigh merely between two and six pounds. The tiny Chihuahuas that weigh just two to three pounds are also known as "Miniature Chihuahuas", and they are a favourite among people.
Other than their small size, Chihuahuas have certain distinct characteristics. For instance, they have large round eyes, and ears that stick up. Chihuahuas come in all types of colors and combinations of colors. Some popular colors are brown, white, black, red and fawn.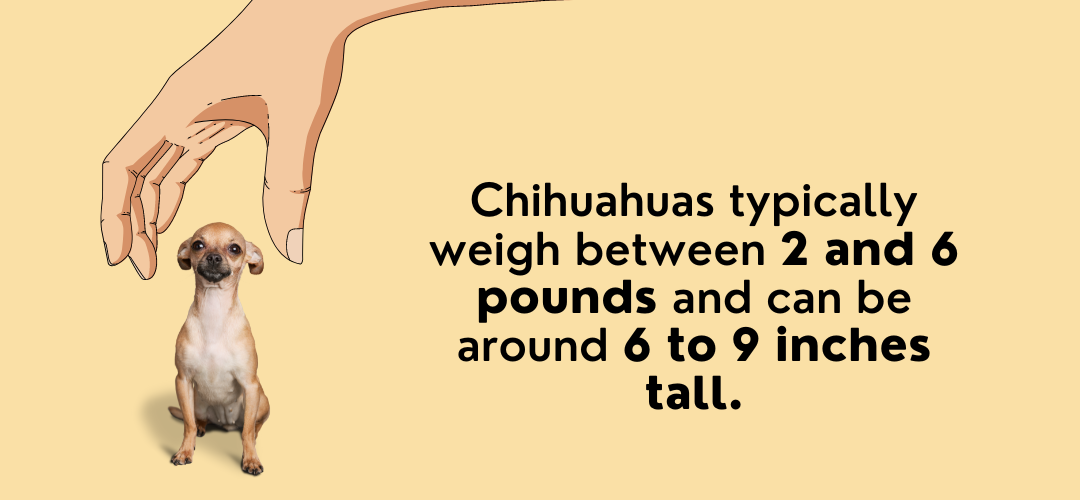 chihuahuas got so small because of Selective Breeding
Domestication involves the process of converting a wild animal into a tamed one. When it comes to dogs, humans domesticated wolves as hunting companions about 12,000 years ago. Thus over the generations, selective breeding has led to a variety in species and this led to modern-day dogs.
Selective breeding can occur naturally as well as it is a man-made phenomenon. It takes place in plants as well as animals. For instance, a breeder can select two dogs that have good traits and create a new animal that has qualities of both parents.
The dogs that exist today have been selectively bred over the centuries and this has resulted in changes in facial structure, size and personality. In the case of Chihuahuas, the smallest female was bred with the smallest male, and the process carried on.
Scientists have said that the 1GF1 gene is responsible for a dog's small size. Therefore dogs who are smaller in size carry this 1GF1 gene.
Research suggests that small dogs were bred because humans saw them as good companions. You can't rely on small dogs to hunt with you or protect your house, but they are cute and sweet. Therefore humans who wanted small dogs intentionally selected ones that had the 1GF1 gene in their DNA.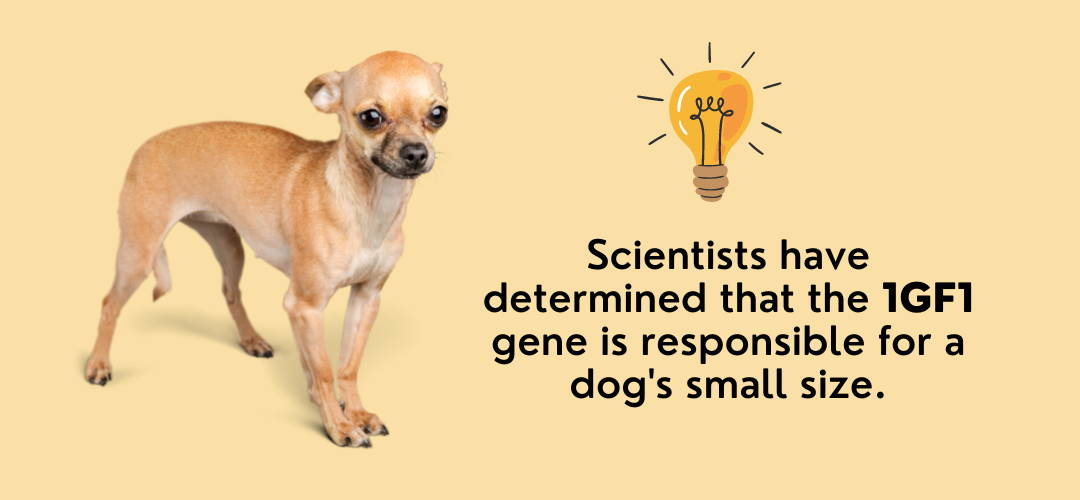 how small are chihuahuas?
Chihuahuas are one of the smallest breeds of dogs, typically weighing between 2 and 6 pounds.
Why are Chihuahuas so small?
A Chihuahua's size is determined by the 1GF1 gene, which instructs the body to produce growth hormone. In Chihuahuas, this gene is mutated, resulting in reduced levels of growth hormone and smaller stature.
The 1GF1 is a gene found in Chihuahuas that is responsible for their small size. This gene is a mutation of the FGF5 gene, which is found in all dogs. The 1GF1 gene causes Chihuahuas to produce less of the FGF5 protein, resulting in a smaller stature. Although the 1GF1 gene is considered a health risk for Chihuahuas, it does not appear to cause any other health problems.