One of the reasons why Chihuahuas are loved all over the world is because of their small size. Chihuahuas are so tiny that they can fit in the palm of your hand, or in your purse. Chihuahuas love being held and are very close to their human companions. Have you ever thought about how small a Chihuahua really is and how they got to that size?
Though they are small, fiery, and energetic, Chihuahuas enjoy travelling with their owners. Since all dogs evolved from wolves, you must be wondering why Chihuahuas are so small. Read on to find out more.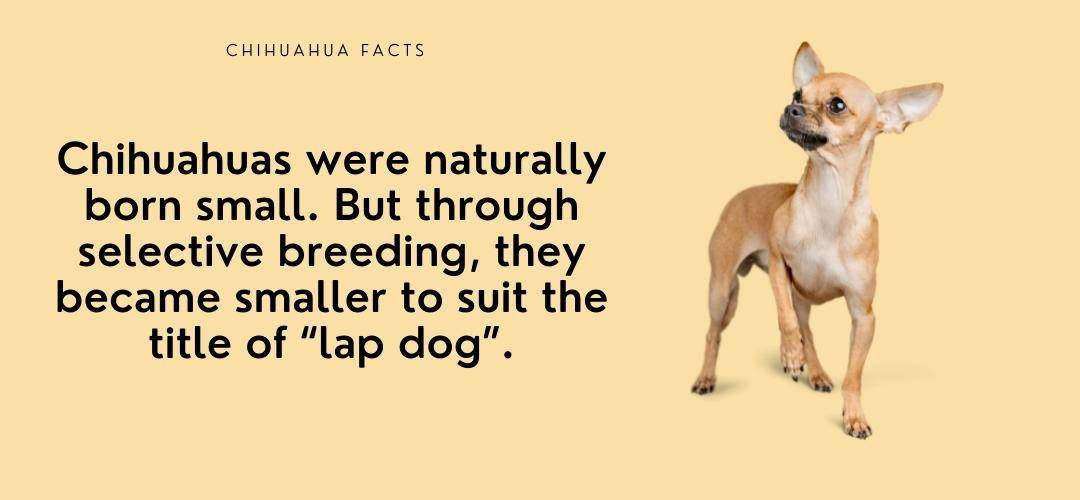 chihuahuas got so small because of Selective Breeding
Domestication involves the process of converting a wild animal into a tamed one. When it comes to dogs, humans domesticated wolves as hunting companions about 12,000 years ago. Thus over the generations, selective breeding has led to a variety in species and this led to modern-day dogs.
Selective breeding can occur naturally as well as it is a man-made phenomenon. It takes place in plants as well as animals. For instance, a breeder can select two dogs that have good traits and create a new animal that has qualities of both parents.
The dogs that exist today have been selectively bred over the centuries and this has resulted in changes in facial structure, size and personality. In the case of Chihuahuas, the smallest female was bred with the smallest male, and the process carried on.
Scientists have said that the 1GF1 gene is responsible for a dog's small size. Therefore dogs who are smaller in size carry this 1GF1 gene.
Research suggests that small dogs were bred because humans saw them as good companions. You can't rely on small dogs to hunt with you or protect your house, but they are cute and sweet. Therefore humans who wanted small dogs intentionally selected ones that had the 1GF1 gene in their DNA.
Chihuahuas are descendants of the Techichis
Chihuahuas can be traced back to the Techichi dog breed which was selectively bred by the Toltec people. The Techichi dog was a small, mute dog that was kept by the people of Mexico. Research points out that Chihuahuas are direct or indirect descendants of the Techichis.
The Chihuahua was officially recognized as a breed in 1904. Even though Techichies were double in size of the Chihuahuas, the Chihuahua got its small size because the smallest dog of the Techichi in each litter was repetitively bred to decrease body size.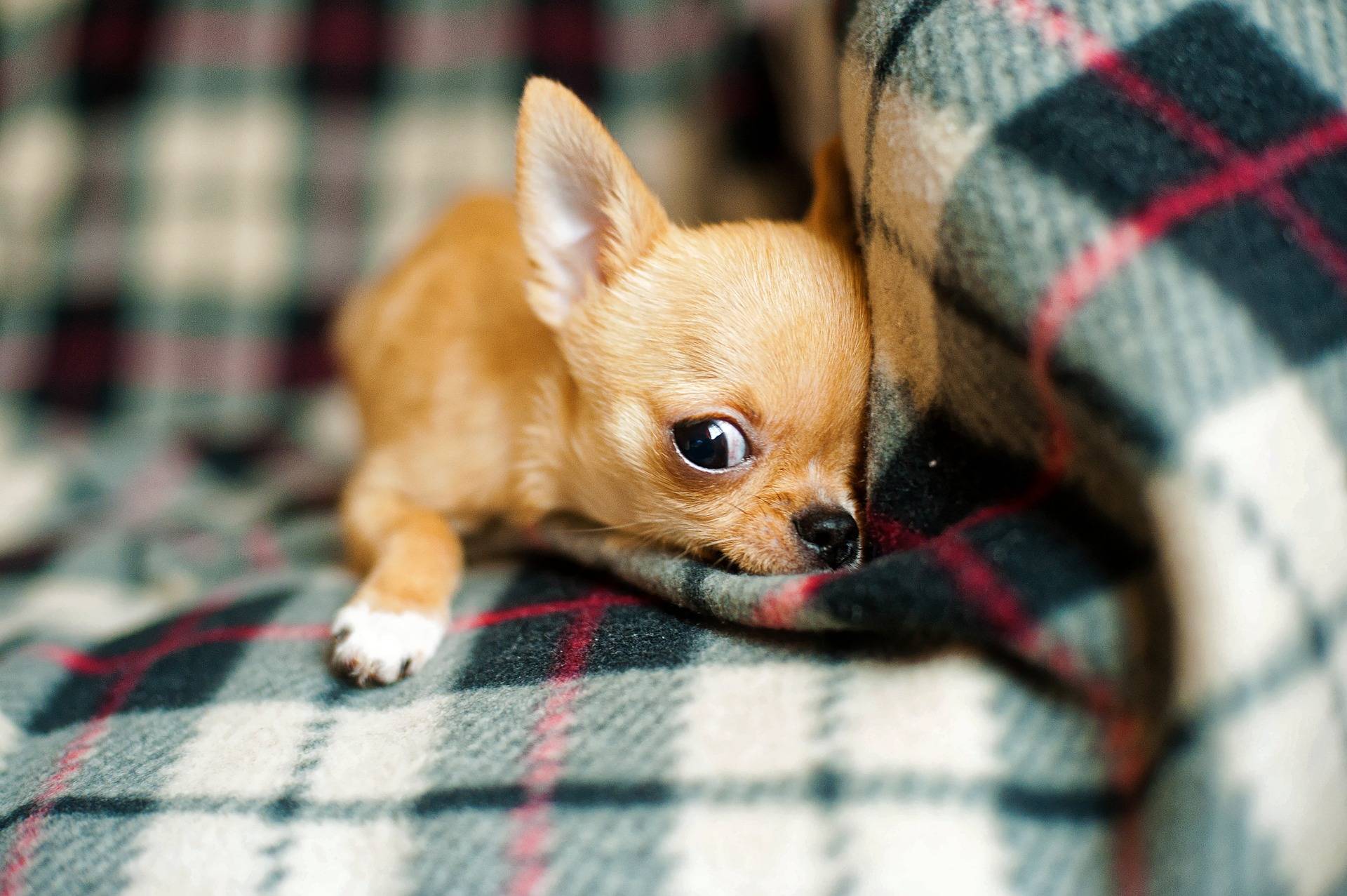 So, How Small is really The Chihuahua?
According to the American Kennel Club, Chihuahuas are the smallest dogs on earth. They can range between five to eight inches in height, and weigh merely between two and six pounds. The tiny Chihuahuas that weigh just two to three pounds are also known as "Miniature Chihuahuas", and they are a favourite among people.
Other than their small size, Chihuahuas have certain distinct characteristics. For instance, they have large round eyes, and ears that stick up. Chihuahuas come in all types of colors and combinations of colors. Some popular colors are brown, white, black, red and fawn.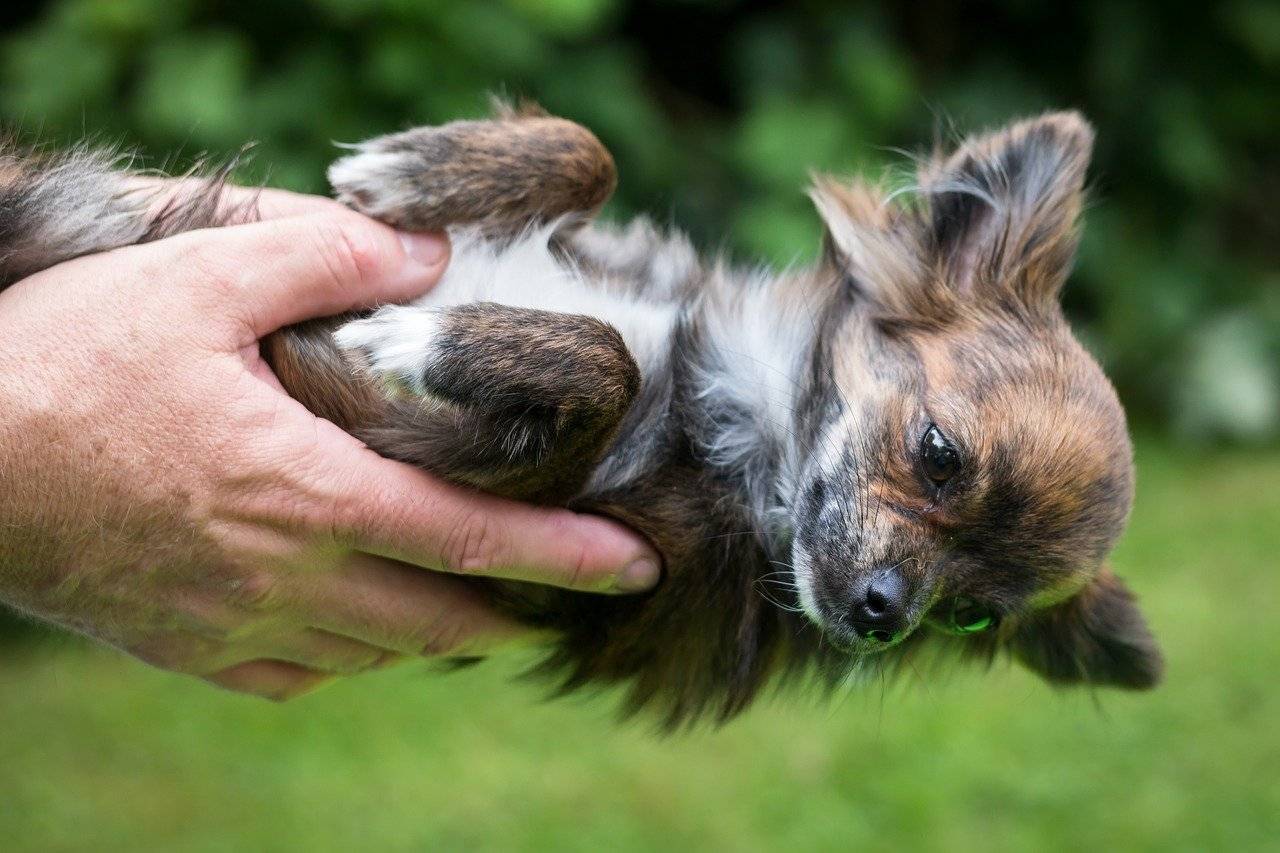 small size comes with health issues for chihuahuas
Since Chihuahuas have been bred and made tiny, they surely have some issues that have to be dealt with. Because Chihuahuas are so tiny, apart from their weak frame, they have certain other problems as well. This is why Chihuahua owners have to take care of their little pets with plenty of love and attention.
Because of their small size, Chihuahuas can have respiratory problems including reverse sneezing and canine sore throat, and tracheal collapse. They also need to use the bathroom very often because of bladder issues. If you are a Chihuahua owner you may be familiar with this. Other health conditions are eye disease, and heart problems.
Chihuahuas also have "toy dog hypoglycemia". This can be avoided by feeding your dog frequently. Some of the traits of hypoglycemia, which is low blood sugar, in toy dogs are lethargy, sleepiness, fainting, seizures, neck spasms, unfocused eyes, and lack of coordination.
However, even though the Chihuahua breed has a few health issues, they have long life spans and this is an advantage over larger dogs. Chihuahuas generally live up to 13 to 15 years but some are even known to live up to 18 to 20 years. In fact, this is much longer than the lifespan compared to many other dogs. The reason for their long life is because the Chihuahua is a relatively healthy breed, which is why they have long lives.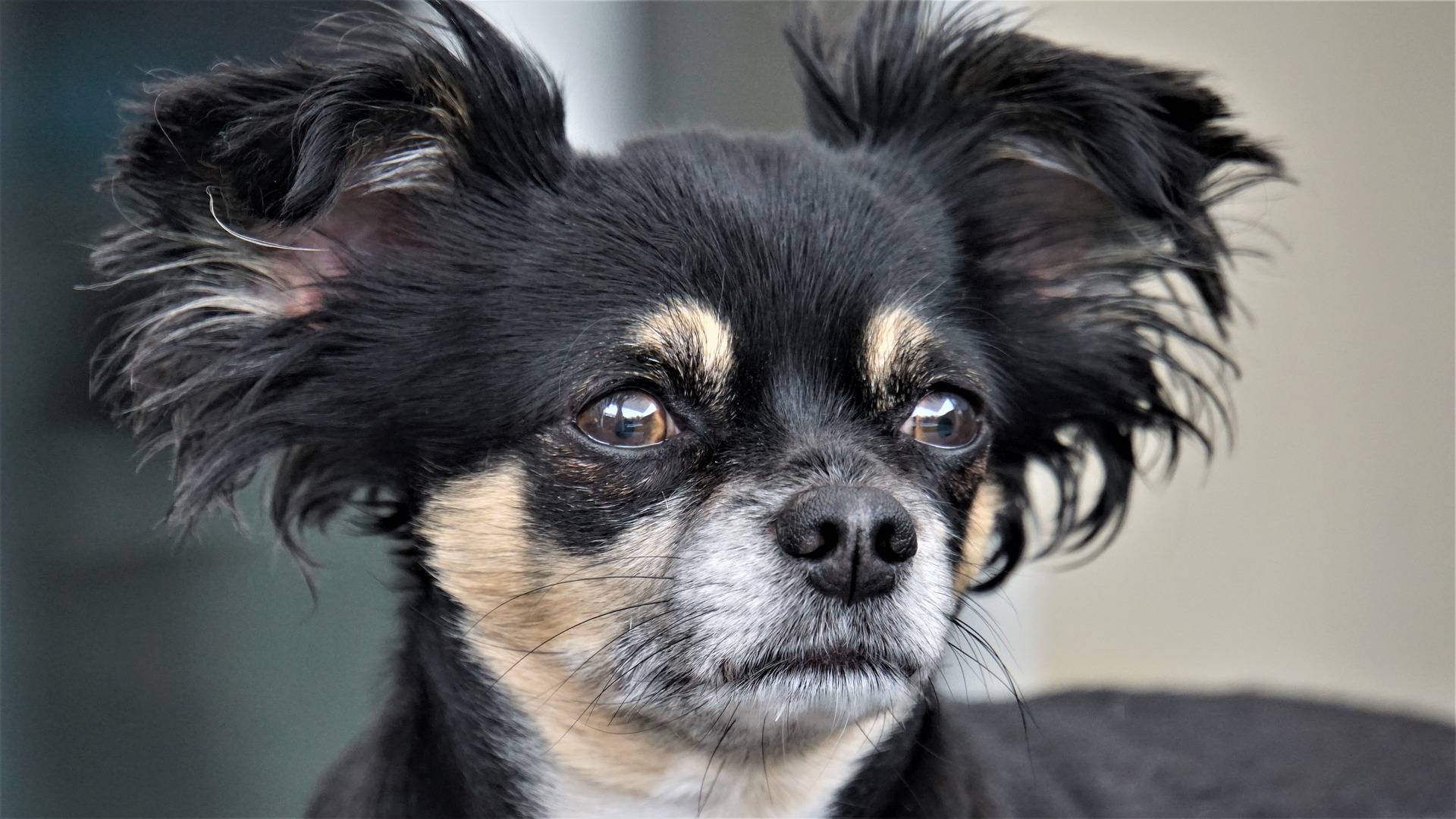 Types of small Chihuahuas
Chihuahuas can be categorized into two types. The main difference is the length of their fur; and they can either be a Smooth Coat or Long Coat. The Long Coat Chihuahua typically sheds more hair than the Smooth Coats. They also need more grooming to keep their coats neat.
Other than coat length, Chihuahuas can either be Apple Heads or DeerHeads. Apple Heads have rounder heads just like an apple, and Deer Heads have narrower faces that resemble a deer.
Can Chihuahuas Grow Bigger?
The only way to get a bigger sized Chihuahua is by breeding a Chihuahua with a different larger breed. But the Chihuahua mix will be only a little bit taller than it's purebred parent. Examples of Chihuahua mixes are:
Chihuahua Australian Shepherd mix
Chihuahua French Bulldog mix
Border Collie Chihuahua mix
Chihuahua Beagle
Bichon Frise Chihuahua
Chihuahua Cocker Spaniel
Chihuahua Papillon.
When a Chihuahua is interbred, the purebred parent Chihuahua's gene for height is dominant. The coat, temperament, and body structure may be influenced by the other parent. For example the Chihuahua Papillon has a longer and curlier coat than a regular Chihuahua. In Chihuahua mixes, the Chihuahua will not inherit the health problems that are common in purebreds.
If you are wondering why Chihuahuas are so tiny, they were bred mainly because of their companionship. This is why Chihuahuas love human companionship and like to be pampered.
It is important that as a pet parent you monitor your Chihuahuas closely. They should be
protected at all times and well cared for.