Whippet Chihuahua Mix (Chi Whip) Breed information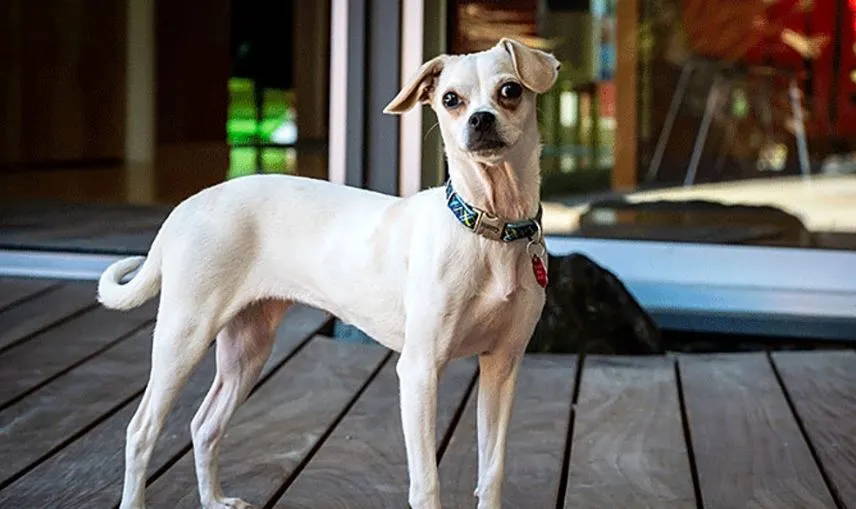 The Chihuahua Whippet mix, affectionately nicknamed 'Chi Whip,' is a designer hybrid dog breed first bred in the 2000s.
As its name implies, this pup originates from crossing Chihuahua and Whippet breeds. They generally don't get much bigger than 25 pounds and often take on the features of both their parent breeds in size and color.
Chi Whips are sweet natured dogs, known for their loyalty and loving personalities. True to their barky ancestor, they also tend to let you know when someone is at the door but usually only make noise when there's a legitimate reason!
chocolate, cream, gold, fawn, brindle
nervous, wary, territorial, devoted
Everywhere and anywhere you go, Chiwawas have become a popular choice for pet owners. Fun fact: this is the smallest dog breed in the world, commonly weighing three pounds or less!
These pups are known for their big personalities and inquisitive minds. They range in looks from short coats to long coats, with different colors and markings.
Chihuahuas are full of love and make fantastic companion animals to those willing to commit their time and energy into matching their mischievousness or high energy.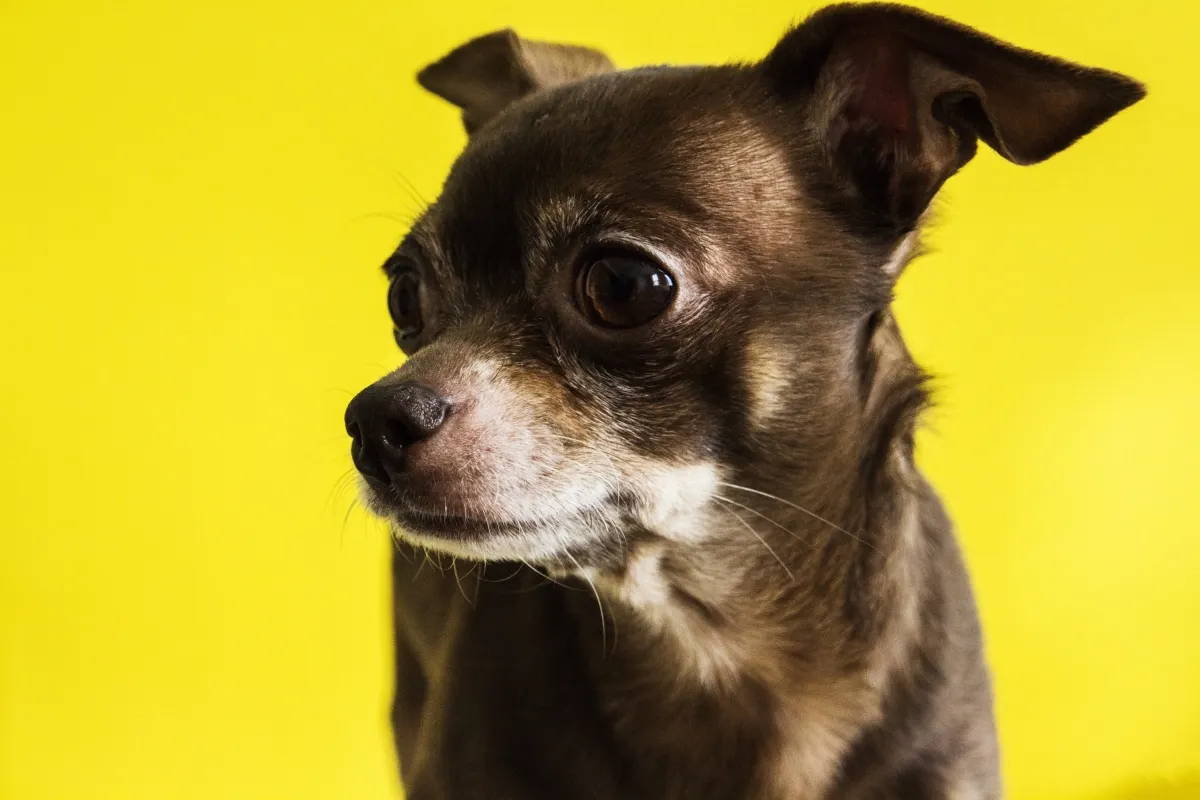 Whippets are known for their intense and single-minded focus, which makes them one of the most impressive hunting breeds out there - kind of like a small Greyhound with an extra dose of concentration!
It's because of this special trait that Whippets have such a high prey drive. From racing to find those pesky rabbits, or leading the pack in lure coursing, these little speedsters definitely don't mess around when given the opportunity to chase after their favorite foe.
While it can be extremely difficult to contain all that energy, once you've established a good balance between playtime and discipline, you'll find your pup is able to navigate both worlds quite successfully.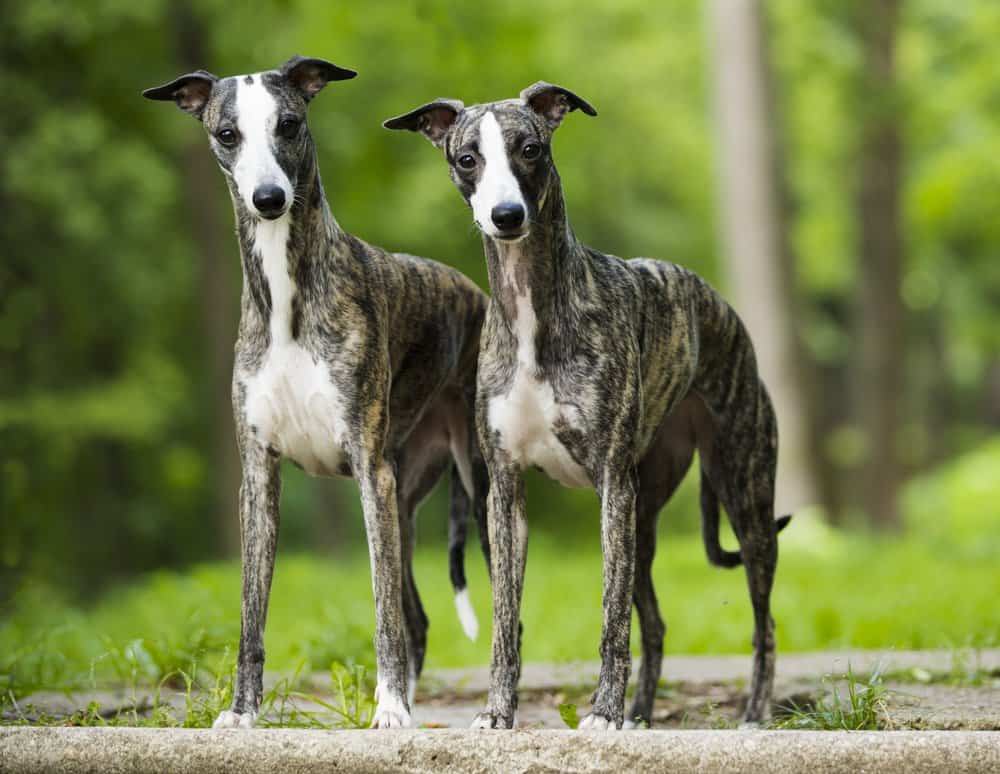 The Chi Whips is a fun and lively mix between two beloved breeds – the Chihuahua and the Whippet. Both of these small dogs are known for their intelligence, loyalty, and playfulness so it's no surprise that together these two make for a perfect pooch!
The Chi Whip blends the vibrant energy of the Chihuahua with the athletic grace of the Slim-Jim shaped Whippet - making this breed an ideal pup for gym partners looking to be more active or just owners looking for an entertaining addition to their family.
The Whippet Chihuahua mix loves being around others, whether it's people or other pets, so they're sure to bring plenty of love and laughter into your life!
Whippet Chihuahua mixes are not recognized by the A.K.C.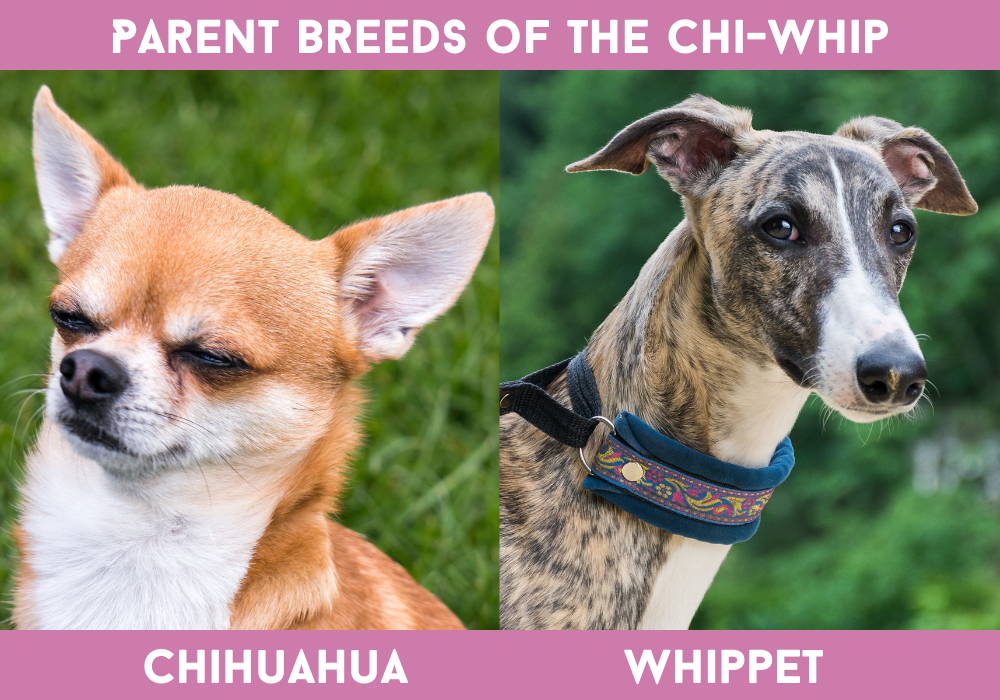 Who would have thought such a small pup could come from such a combination of breeds? Chihuahuas are known for their tiny size, typically falling in the 6" to 9" range. On the other end of the spectrum, Whippets are medium-sized dogs that measure 17.5" to 22" depending on gender.
When these two breeds mix, you get an even wider range of sizes: anything from 8" to 18" and a weight ranging between 6lbs to 25lbs.
A Chihuahua Whippet Mix is a delightful little pup whose appearance is deceiving. They may look small, but they have all the personality of a much larger dog.
Their coat can vary in color from white, to black and tan, to even brown or red. With soft fur covering their body, these dogs sport relatively short legs and a slim body shape like their Whippet parent.
On the other hand, their head resembles their Chihuahua parent with beady eyes that will always greet you with everyone with happiness and enthusiasm.
Chihuahua Whippet mixes can make for incredibly loyal, loving companions. Many owners are delighted to find that these dogs have an incredibly gentle and affectionate nature toward their favorite people.
However, it is important to also consider the other sides of these mixes! These pups often have a slightly volatile temperament - especially when it comes to strangers - and they can be very determined and headstrong in pursuing a goal.
To have the best bond with your mix, consistent training and positive reinforcement are recommended; this will help ensure both you and your pup get the most out of your relationship.
Chihuahua Whippet Mixes can certainly get along with other pets, depending on the particular dog's temperament and personality.
While they have a reputation for being independent dogs, with proper socialization, some of them are quite gentle and friendly when it comes to making new friends.
Keep in mind that the strong terrier instincts for some of these breeds may require their owners to stay vigilant: if their playtime gets a bit rough, supervise them to ensure that everyone is safe and having a good time.
Since Whippets have short, fine coats that require little maintenance, they're well-suited to those with allergies. Chihuahuas can also be a feasible option as they don't shed excessively, but they do need to be groomed weekly if they have long coats.
When it comes to a Chi Whip – the popular mix of these two breeds – you may have slightly longer fur due to the coat of the Chihuahua parent; however, just like purebred Whippets, this won't require too much upkeep.
What you will need to keep in mind is that Chi Whips are not so well-suited for cold weather, so it's important to bundle them up extra warm when temperatures start to drop.
Whippet Chihuahua mixes are not hypoallergenic.
Chihuahua Whippet Mixes typically have a lifespan of between 12 and 16 years.
While Chihuahua Whippet Mixes may inherit some of their physical and behavioral traits from their parent breeds, they also inherit the same health issues.
Chihuahua Whippet Mixes can be prone to patellar luxation - a condition where their kneecap slips out of place, reducing mobility and causing pain in the affected leg.
Fortunately, early detection can help reduce discomfort and accelerated aging of the affected joint and allow your pup to live comfortably.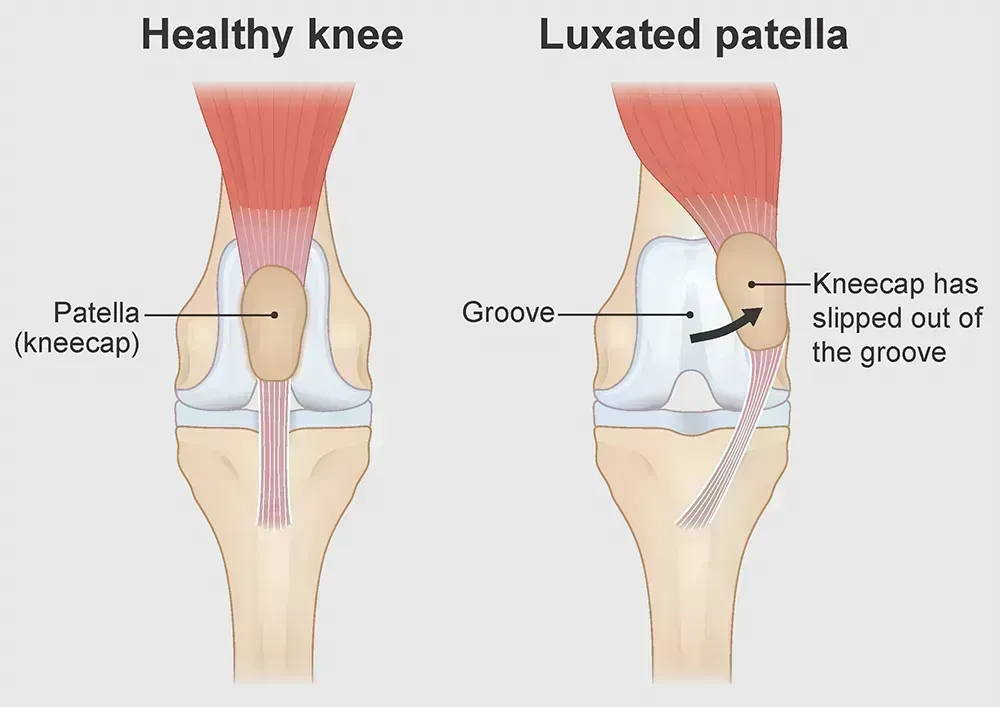 This condition occurs when the hip joint is not properly formed, and while it can happen to any dog, it's particularly common in Chihuahua Whippet Mixes.
Symptoms range from difficulty moving around to intense pain and arthritis, so it's important for owners of this breed to take precautions such as regular check-ups with their vet and making sure their Chi Whip maintains a healthy weight. The good news is that early recognition and prevention will help your furry friend live an active lifestyle.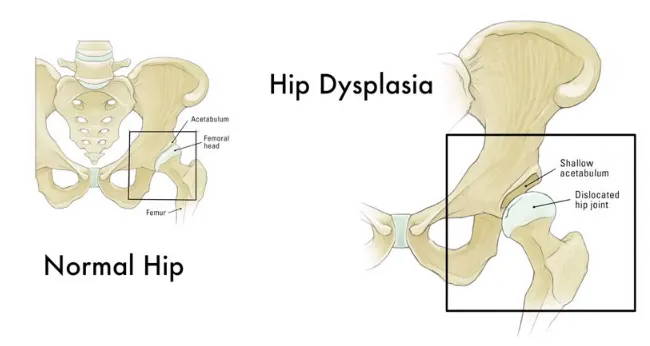 The condition is caused by the weakening, thickening, and narrowing of the cartilage rings that make up the trachea or windpipe.
Symptoms can range from mild coughing to an inability to breathe deeply, depending on the severity of the condition. Though this may seem alarming, it's not an automatic death sentence for Whippet Chihuahua mixes; with proper care and attention, they can learn to live comfortable lives with manageable symptoms.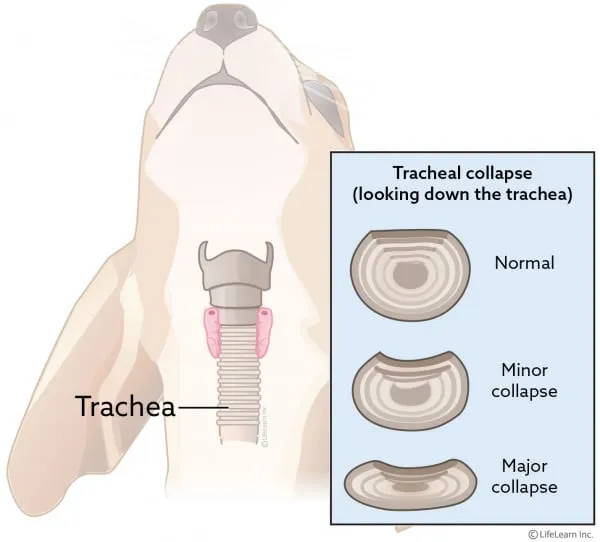 When caring for a Chihuahua Whippet Mix, you must consider grooming, exercising, training, and feeding.
The best way to maintain your Whippet Chihuahua's coat is to brush them regularly with a soft bristled brush and then occasionally use products such as detanglers or coat conditioners for extra shine. In addition, bathe your Chi Whip when necessary with a mild shampoo and rinse well following the instructions on the bottle.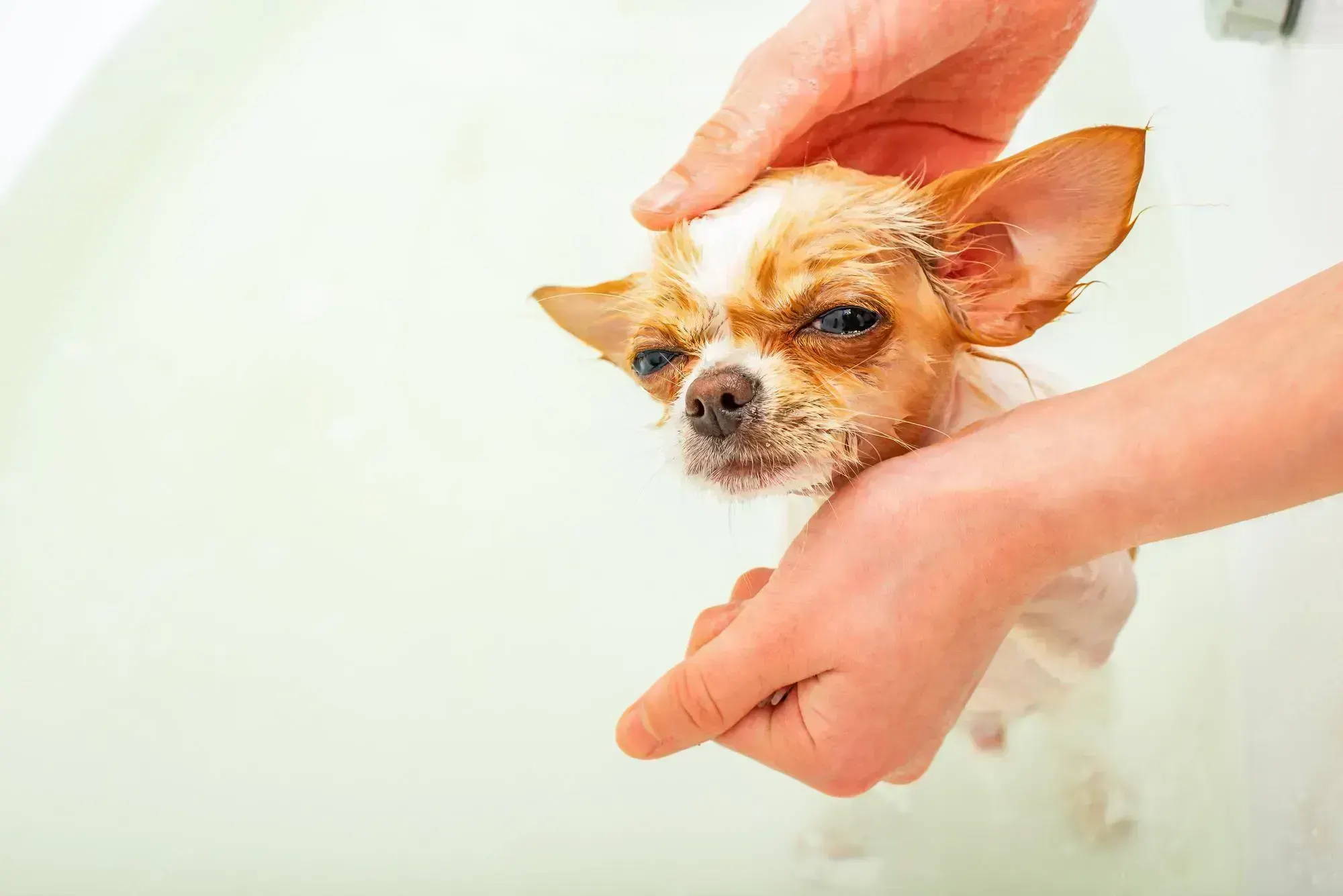 Chihuahua Whippet mixes need an owner with patience, routine, and just the right amount of firm authority.
Training them can feel like a trial in leadership.
Due to their intelligence and the mix of the two more dominant breeds, they can become a bit controlling if not handled correctly and allowed too much free reign.
However, with consistent and mindful training, you Chi Whip will be a loyal companion that loves nothing more than pleasing their family and cuddling up for some tenderness. A special bond is in store for whoever takes on this charming pup!
Feeding a Chihuahua Whippet Mix can be tricky. Each breed has its own nutritional needs, and the blended genetics of your pup will determine what's best for them.
Start by choosing a high-quality kibble that contains all the vital nutrients their body requires for energy and proper development. You can also experiment with wet dog food or even homemade meals as long as you consult your vet first.
Always make sure you're giving your canine companion the proper vitamins and minerals they need while keeping portion sizes in line with their age and activity level.
Different breeds have different needs, and this applies to the Whippet Chihuahua mix too.
Adult whippets ideally need around an hour of exercise per day; however, Chihuahuas require much less - usually about 20-30 minutes. Though your mixed breed may not be purebred, it's safe to assume that Whippet Chihuahua mixes will likely still require about 40 minutes of regular activity each day for optimal health.
Male and female Chihuahua Whippet Mixes can make wonderful pets, each having their own unique traits. Generally, males Chi Whips tend to be larger in size and are more protective of their owners.
Female Chihuahua Whippet Mixes usually have longer coats than the males and are often faithful and loyal companions that bond very strongly with their human family.
Is it the Chi Whip right for you?
Not great with small kids
Chihuahua Whippet Mixes are not always the best fit for families with young children.
Chi Whips tend to be more nervous than some other breeds and can be easily startled, making them prone to high levels of stress in loud or busy environments.
Additionally, due to their delicate frame and small size, they lack the physical limitations necessary when playing with children that could become too eager in their interactions.
Therefore, it is important to explore all options before taking on a Chihuahua Whippet Mix as part of your family, as giving this pup a home could be too overwhelming and problematic without proper preparation.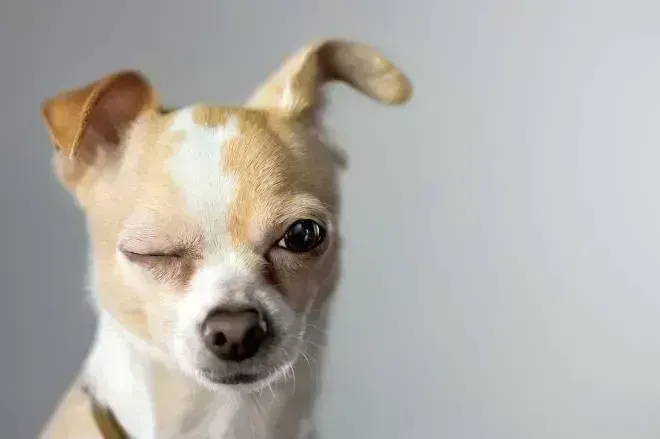 Chihuahua Whippet Mixes are incredibly loyal, lovable dogs, who thrive in households where they can be the "only child" and seek all of the attention and affection from their humans. This means that if you live alone or with another person in a house without kids, this is an ideal breed for you.
You are an experienced dog owner

You don't have other dogs

You want a dog that doesn't shed much
You don't want dog with a high prey drive

You don't have an active lifestyle
What is a Chihuahua Whippet Mix called?
A Chihuahua Whippet Mix is often called a Chi Whip.
What does a Chihuahua Whippet Mix look like?
A Chihuahua Whippet Mix generally looks like a Chihuahua with Whippet characteristics such as long legs, short fur and an elongated body.
How long do Chihuahua Whippet Mixes live?
Chihuahua Whippet Mixes typically live 12 to 16 years.