Chihuahuas are one of the smallest dog breeds in the world. They're tiny, cute, and loving, which is why so many people decide to become their owners.
However, aside from their indisputable cuteness, chihuahuas also have a reputation for being very aggressive. After all, they're the star of many internet memes featuring an infuriated chihuahua showing its teeth.
Chihuahuas are also said to have a very strong bite force. But is there any truth to it? If you're wondering how much damage a Chihuahua bite can do, here's everything you need to know about Chihuahua jaw strength and bite. If you'd like to find out what is the bite force of a Chihuahua, keep on reading!
What is the Bite Force of a Chihuahua?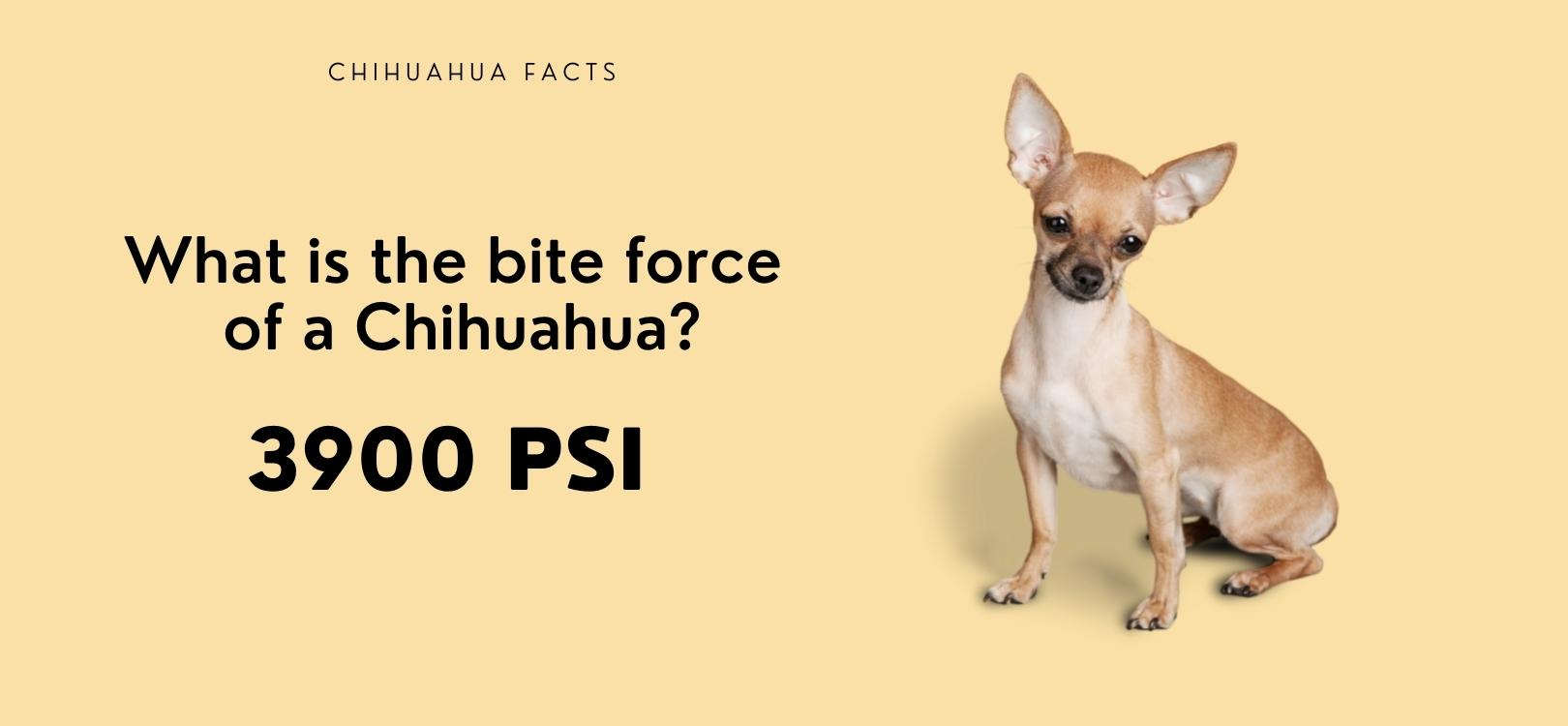 If you've already done some internet searches to find the answer to this question, you may have noticed that the bite force of a Chihuahua is rumored to be a whopping 3900 PSI (pounds per square inch).
However, after careful analysis, we've come to the conclusion that this number is, in fact, just a rumor. To understand why this number is astronomically high for such a tiny dog, first, it's essential to learn how the bite force of a dog is measured.
The bite force of dogs is measured in PSI (pounds per square inch), and it varies greatly, depending on three main factors:
- The size of the dog
- The strength of its jaw
- The shape of its teeth
The bigger the dog, the more powerful its bite. For domestic dogs, the range is up to 200 PSI on average. The more powerful breeds like Bulldogs and Rottweilers can exceed 250 PSI, but the strongest dogs, such as Mastiffs or Kangals, can exceed 500 PSI.
With that said, a bite force of 3900 PSI would require the dog to have a huge head and an extremely wide jaw. However, this is not the case with our tiny friend since Chihuahuas are one of the smallest dog breeds alive.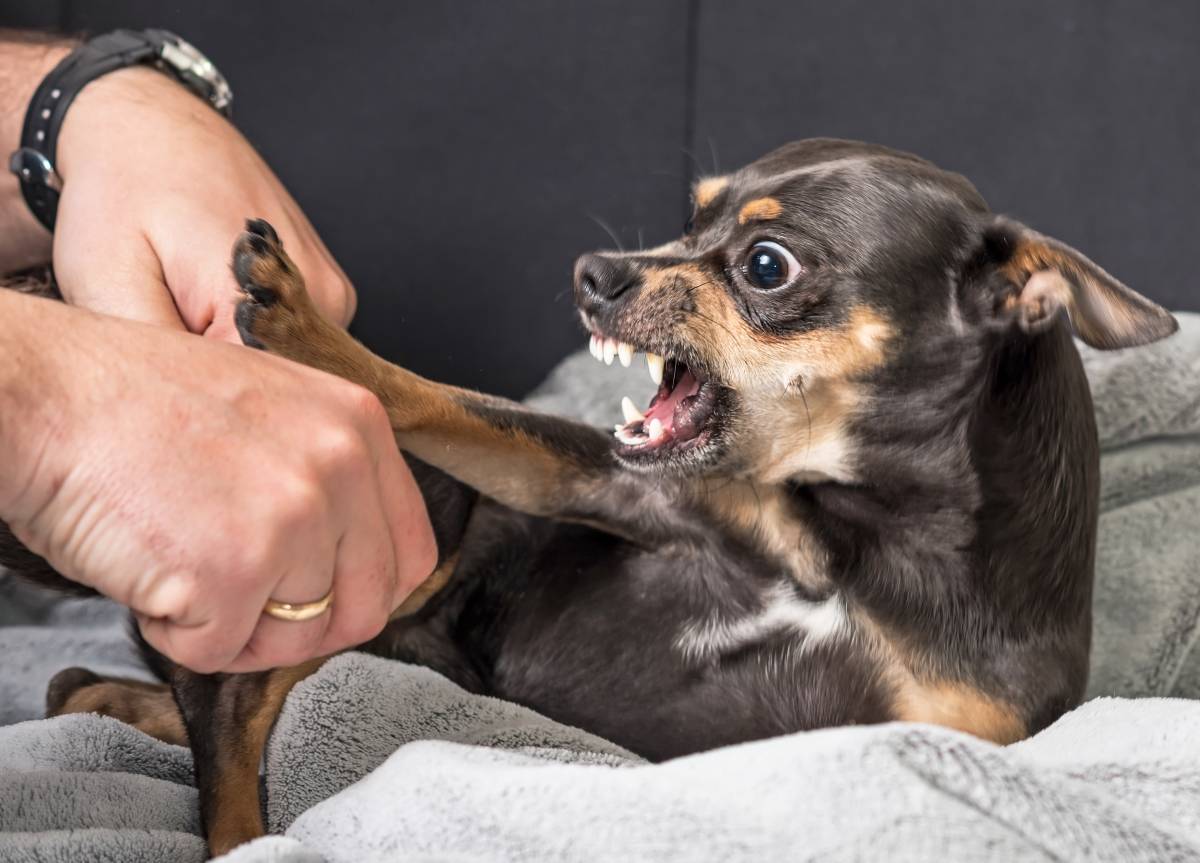 Chihuahua Bite Force vs. Other Breeds
Although researchers haven't examined every possible dog breed for its bite force, they have come up with a list of over 20 dogs with the highest bite force. Here are the 10 strongest ones with their estimated bite force:
Kangal - 743 PSI
Bandog - 730 PSI
Cane Corso - 700 PSI
Dogue de Bordeaux - 556 PSI
Tosa Inu - 556 PSI
Mastiff - 556 PSI
Presa Canario - 540 PSI
Dogo Argentino - 500 PSI
Wolfdog - 406 PSI
Leonberger - 399 PSI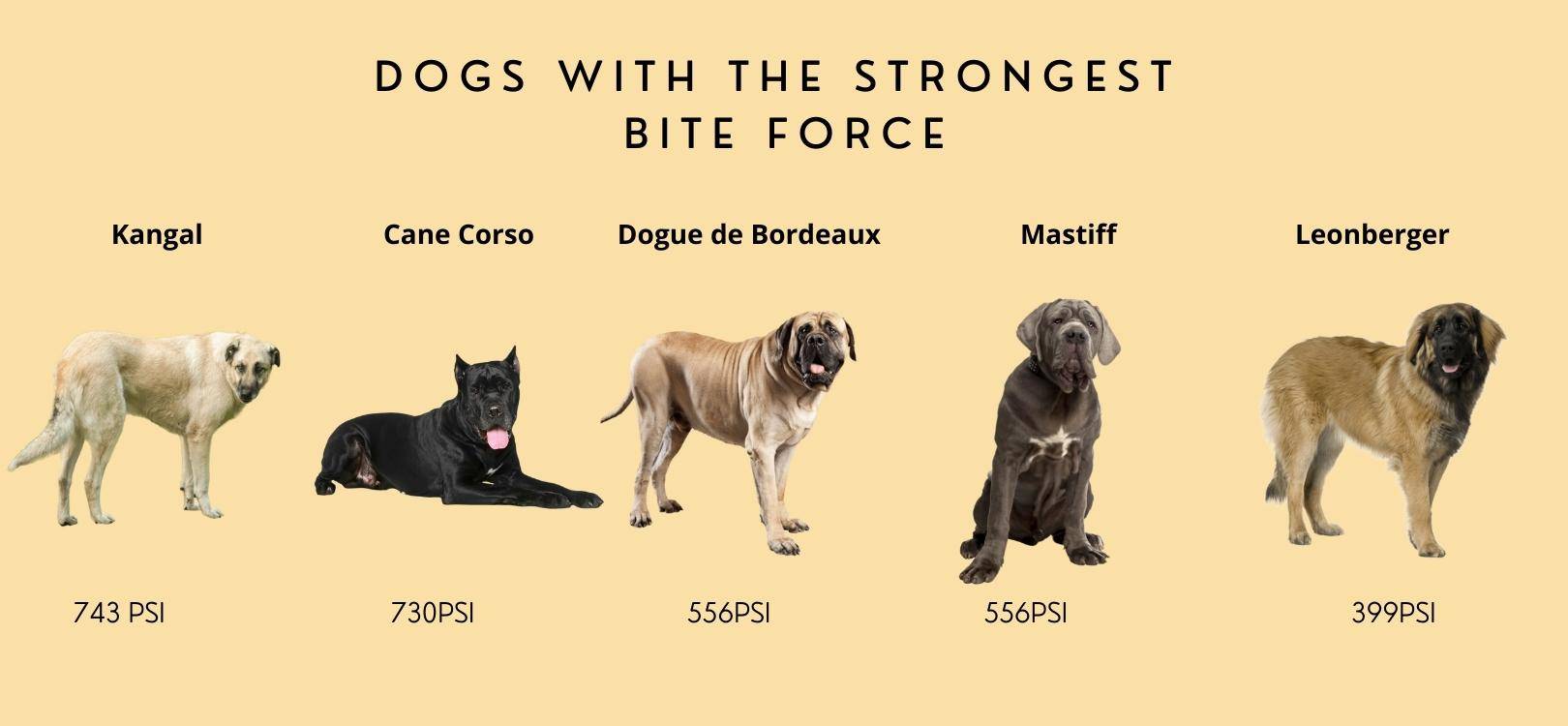 Chihuahua Bite Force vs. Other Animals
For further comparison, let's analyze the bite force of different animals. Here's a list of 5 animals with the strongest bite force:
Nile crocodile - 5,000 PSI
Saltwater crocodile - 3,700 PSI
American alligator - 2,125 PSI
Hippopotamus - 1,800 PSI
Jaguar - 1500 PSI
If the Chihuahua bite force were really 3900 PSI, it would mean that this tiny, cute dog bites stronger than a saltwater crocodile. But have you seen the jaw of a saltwater crocodile?! We'll leave it to your imagination.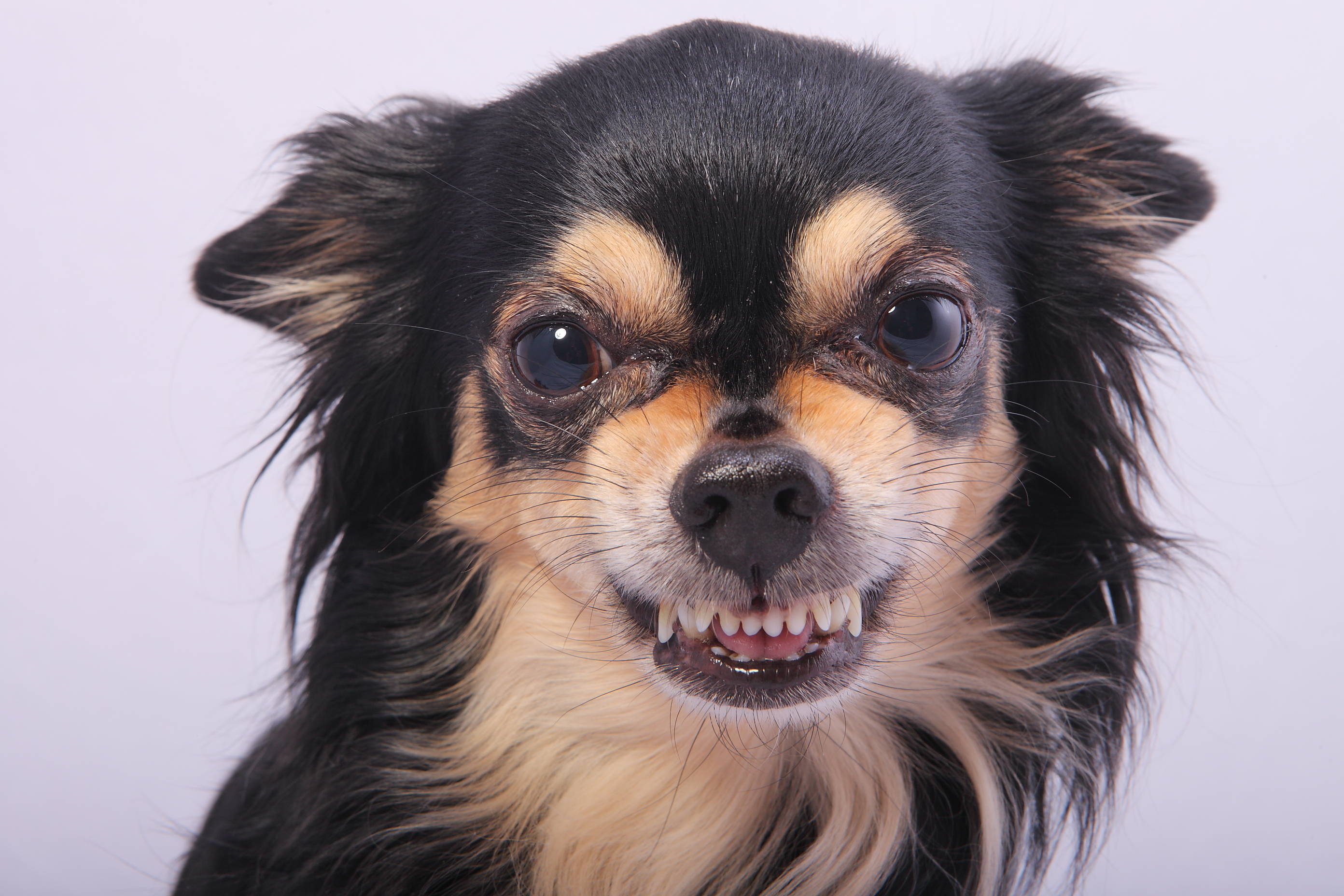 What is the Actual Bite Force of a Chihuahua?
So, what's the actual Chihuahua bite force, then? The truth is, it's hard to say. In fact, the PSI never accurately measures the bite force of a dog, simply because it's impossible to know if the dog is biting with all of its strength.
Chihuahuas are tiny dogs, with most weighing less than six pounds and only a few growing to more than ten pounds. They're known for shaking and shivering, as well as for being delicate and prone to injury. Their small size also means that their bite force isn't very strong — much weaker than that of a German shepherd or even a large cat like a lion or tiger.
Their reputation for being fierce fighters is largely undeserved, and they're more likely to run away from an intruder than attack them. It's hard to say what the bite force of a Chihuahua is because there haven't been any actual measurements made, but it's probably no more than 150 pounds per square inch (PSI).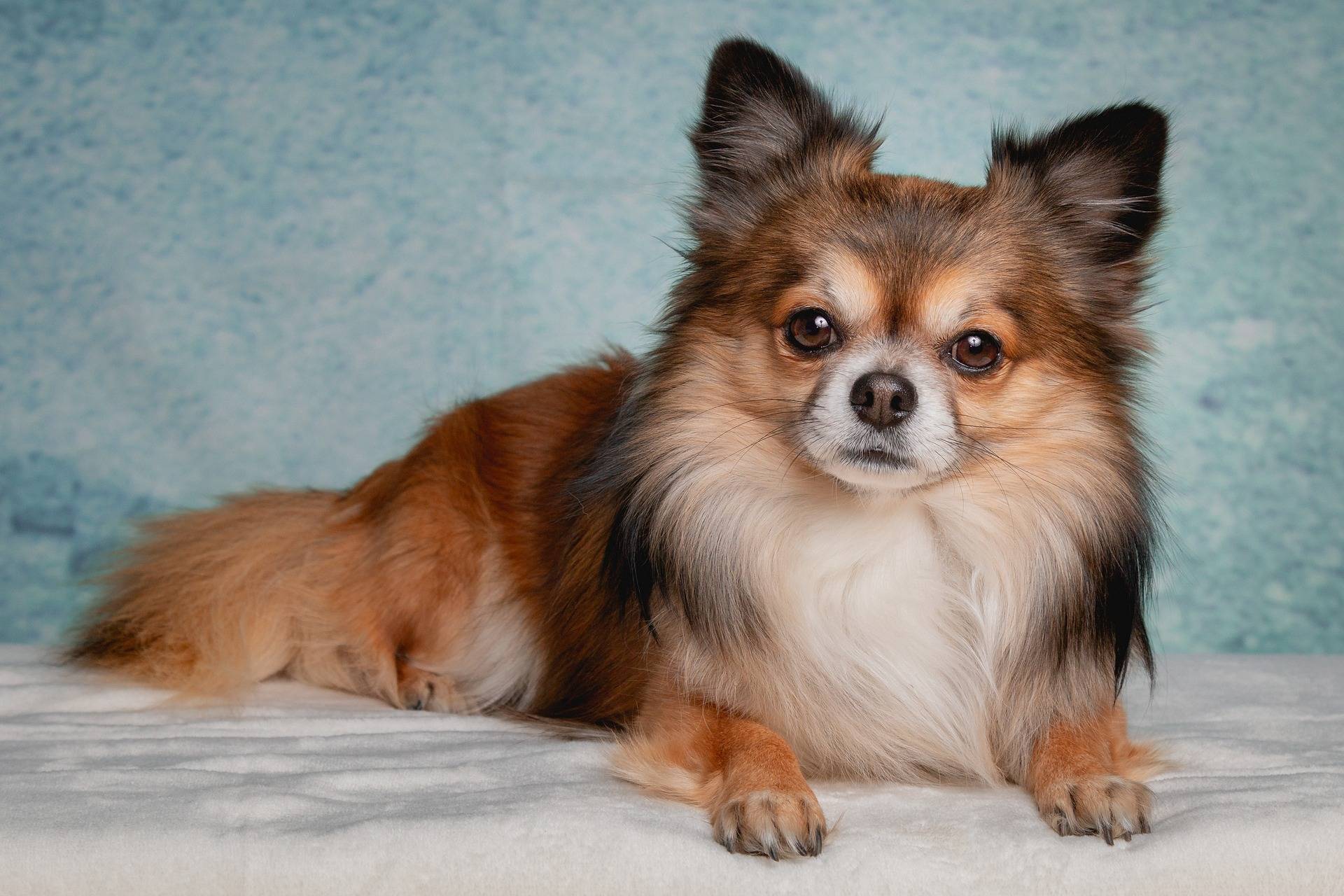 Has a Chihuahua Ever Killed Anyone?
Chihuahuas aren't known for their powerful jaws or fierce bite. Their size and weight don't lend themselves to the ability to cause serious harm to people or other animals, and there are almost no records of a chihuahua ever killing a person.
That being said, if a Chihuahua wanted to attack you, it would be very difficult to stop it from doing so. Although the bite force of a Chihuahua is not enough to kill someone, it's still enough to bite off your finger.
However, that only happens in very rare cases, so don't be alarmed. Although Chihuahuas tend to make a lot of noise and can appear aggressive, they're actually very friendly and pretty harmless.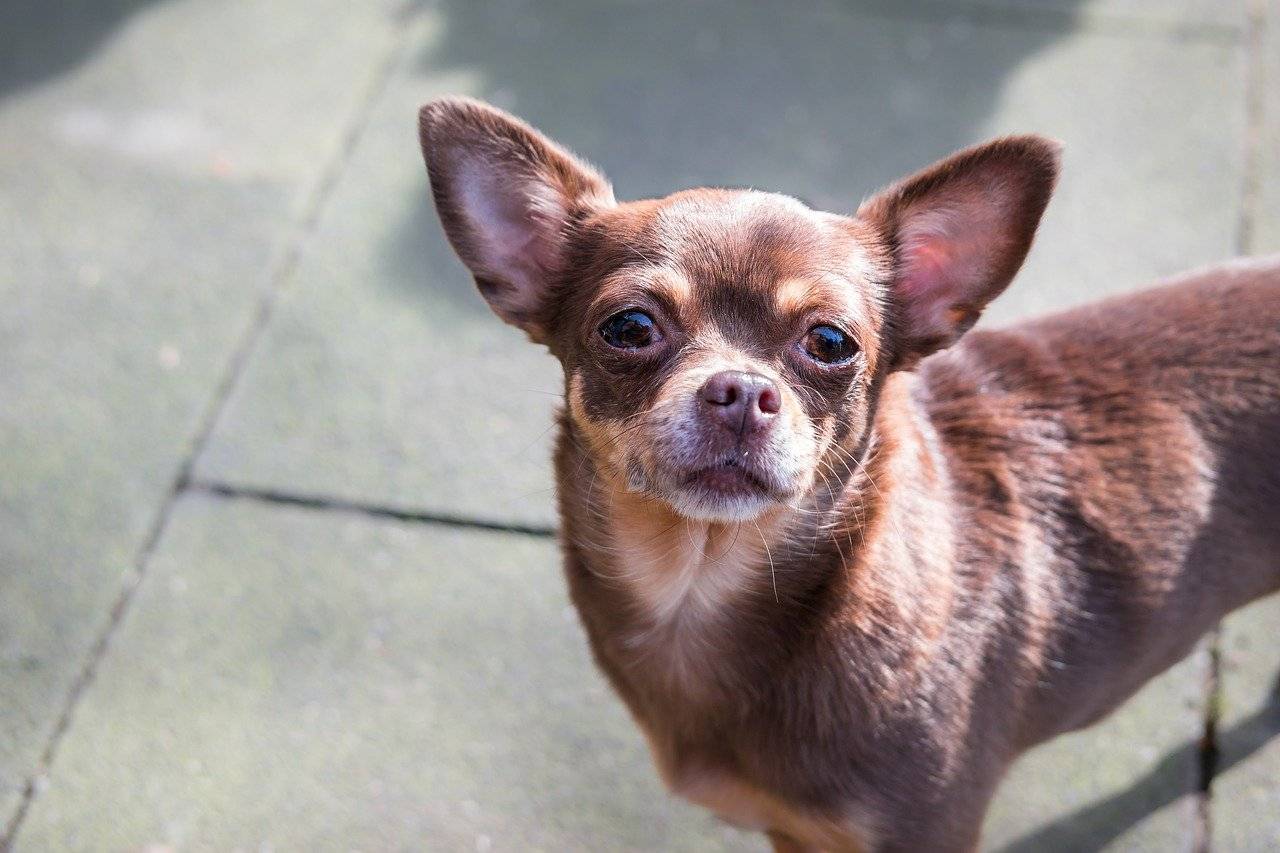 Although Chihuahuas are rumored to have an astronomically high bite force, it's not the case. If you're a Chihuahua owner, you can sleep well, knowing that your furry friend's bite isn't really stronger than that of a crocodile.
We hope that this article has helped you find the answer to what is the bite force of a Chihuahua and provided you with deeper insights into this question.