What Were Chihuahuas Bred For? (Ancient and Modern Reasons)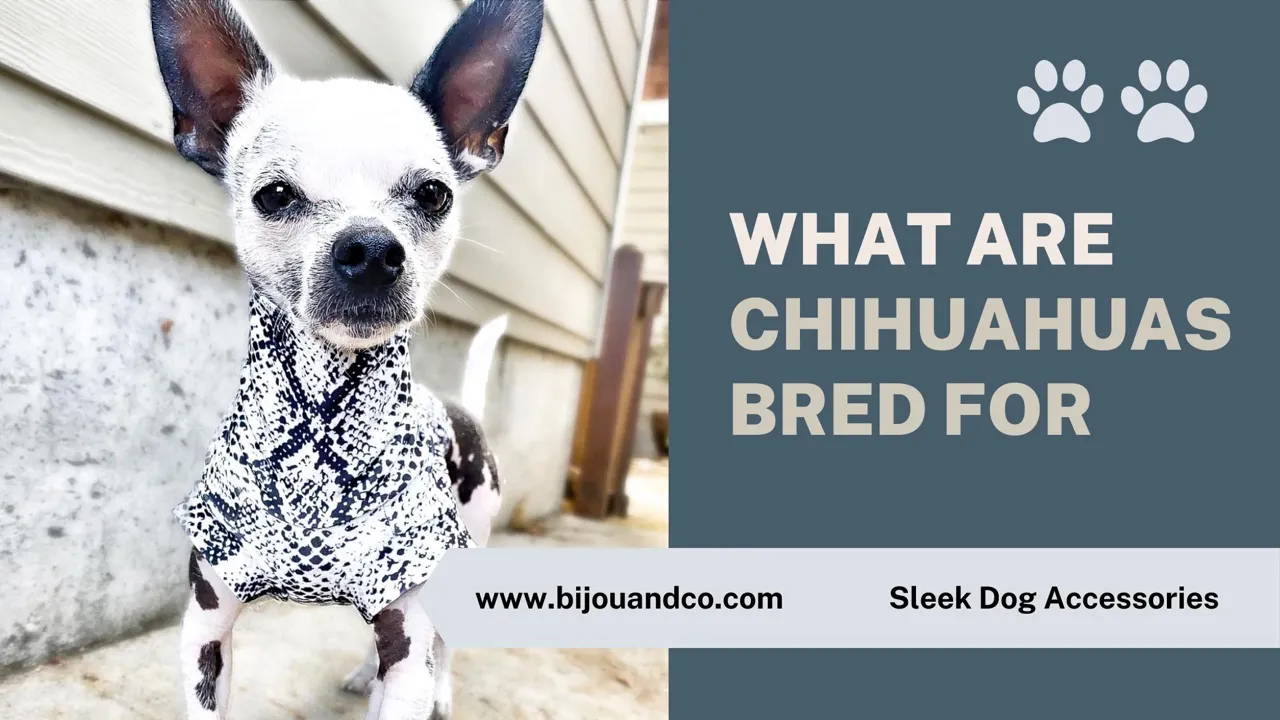 Chihuahuas are one of the most popular family lap dogs today. Even though they are tiny, they have big and wonderful personalities. Chihuahuas are descendants of an ancient dog breed called the Techichi. Techichi had a wide range of jobs and uses among the natives and time.
But what were their reasons for breeding a new dog from this original? What were Chihuahua's bred for originally? What are Chihuahuas bred for in modern day?That's what we are here to find out. So, let's take a deep dive into the many tasks and jobs the Chihuahua can do, to better understand the reasons for this beautiful but tiny breed.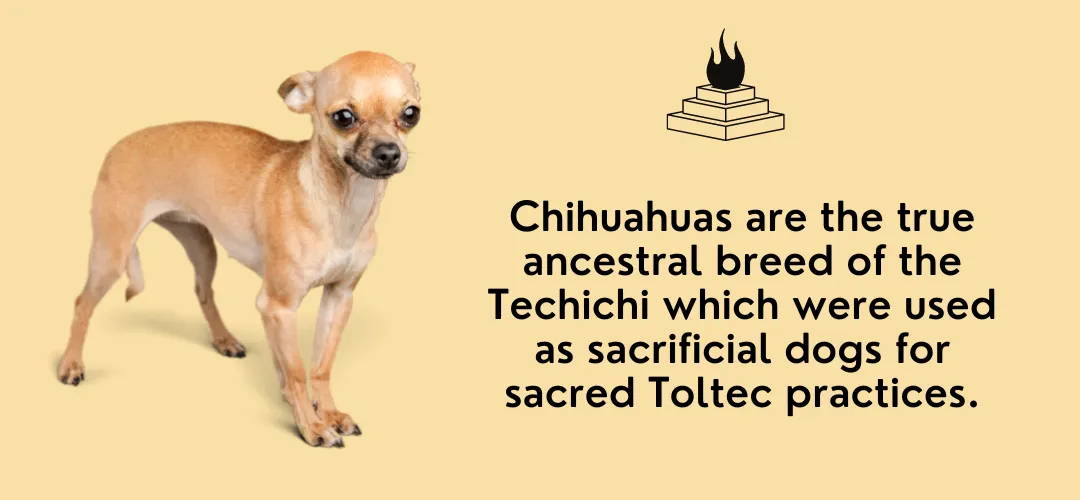 Ancient reasons for breeding the Chihuahua
Chihuahuas are the true ancestral breed of the Techichi, which were used as sacrificial dogs for sacred Toltec practices. Ancient Aztecs and Toltecs also believed these dogs guided the soul to the underworld after death. In fact, Techichi dogs were often buried with deceased family members.
But what were chihuahuas bred for originally if Techichi dogs did the job just fine? Here are a few theories that can come to light over the years:
Chihuahuas were bred for sacrifices
In ancient times, Chihuahuas were bred to be sacrificial dogs. Chihuahuas were believed to have special powers and their blood was thought to be magical. As a result, Chihuahuas were often sacrificed in religious ceremonies.
The practice of sacrificing Chihuahuas eventually died out, but the breed continues to be associated with magic and mystery. Today, Chihuahuas are still popular pets, and their small size makes them ideal for apartments and small homes. However, their reputation as sacrificial dogs still lingers, and many people believe that they are bad luck.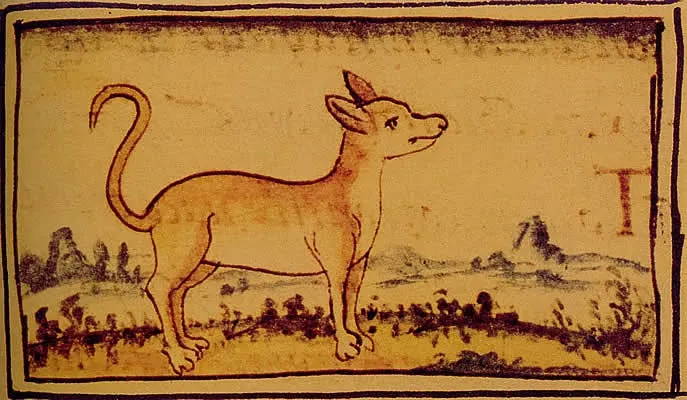 Chihuahuas were bred for food
In ancient times, Chihuahuas were commonly raised as food. In Mexico, they were often stewed or roasted, and their meat was considered to be a delicacy.
While the practice of eating Chihuahuas is no longer common, it is still occasionally seen in some parts of the world. In China, for example, Chihuahua meat is sometimes used in traditional medicine.
Thankfully, Chihuahuas are now bred solely as pets, and their days of being on the menu are long gone.
Chihuahuas were bred to water down the Techichi personality
The Chihuahua was bred to water down the techichi personality.
Techicchis are known for being quiet, cautious and wary of strangers or new situations but these traits make them dependable family members that will always be there when you need someone most - just like their shorter namesake!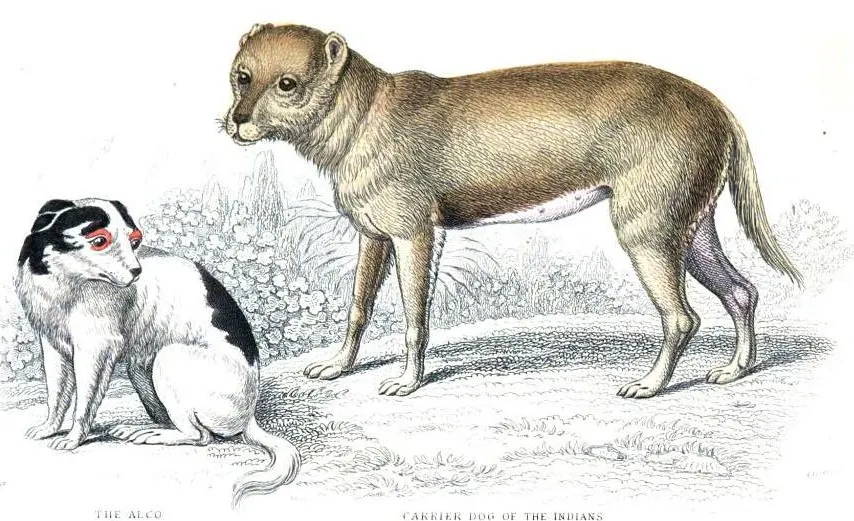 Chihuahuas were bred as companions
Back in the early days of Mexico, people were more focused on working with their dogs than they were about breeding them.
It isn't until around 500 AD when King Montezuma passed legislation that would establish guidelines for Chihuahua's canine companionship laws - which included requiring all newly captive bred animals be tested by doctors and have papers proving healthy traits like size or breed type before selling at marketplaces.
A few centuries later during colonial times -around 1500-, there was still very little focus put into developing specific breeds but rather just taking whatever random creatures could find themselves picked up off street corners.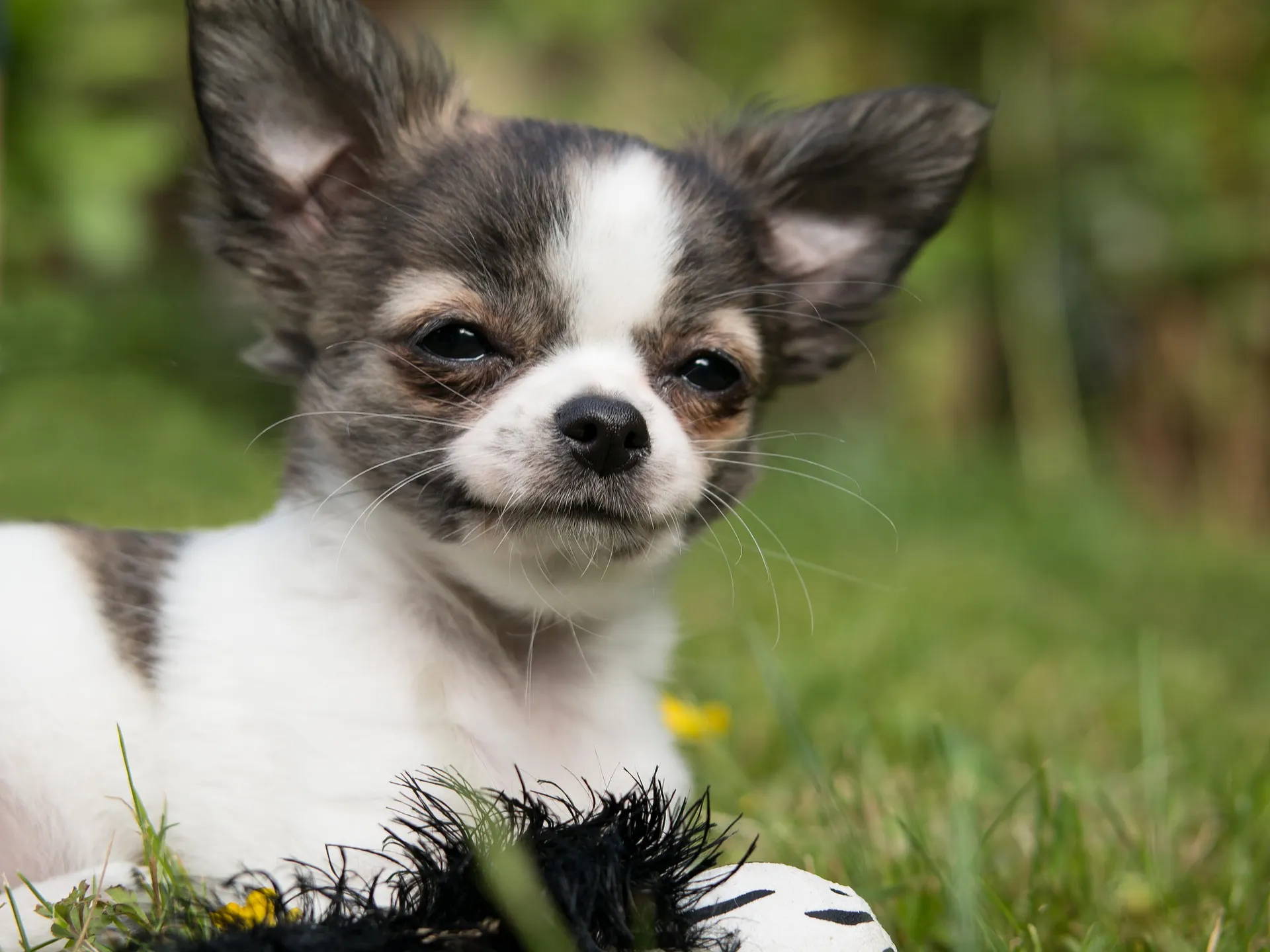 Modern day reasons for breeding the Chihuahua
As humans have come to better understand the capabilities of the Chihuahua and other dog breeds the reasons for breeding them have expanded to include a wide range of tasks that they can undertake. Chihuahuas are a beloved breed with an avid following not just for their adorably small bodies, but for what they're capable of.
Chihuahuas make perfect companions
In spite of being used for such dark needs, Chihuahuas were also often used as companions. This is because they've always been charming and affectionate pets. And for those who find it hard to handle larger dogs in limited spaces, they make great apartment dogs. Additionally, they are perfect for the elderly and disabled.
They are also excellent family dogs who will happily sit or play with kids. Another reason Chihuahuas are great companions is that they provide emotional support along with comfort and solace. For people with severe emotional issues, they can also act as trained pets.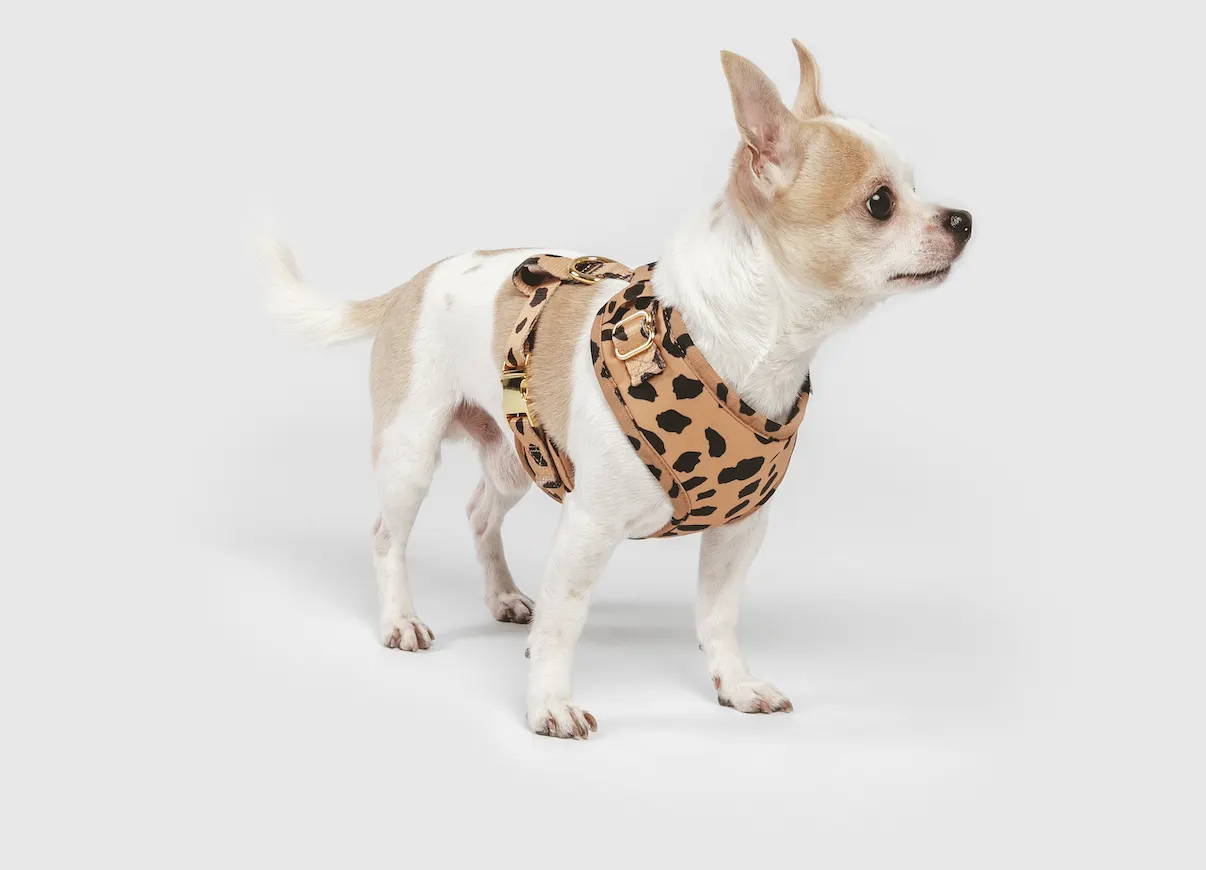 Chihuahuas have strong hunting instincts
Even though Chihuahuas are small, they can defend themselves whenever they have to. They are not overly aggressive in nature, but they are defensive and still driven by a lot of their instinctual habits. As a result, Chihuahuas have come to be known as dogs that can capture unwanted rodents.
However, this is not a direct reason for the breeding of Chihuahuas, but rather a convenient side effect of their natural instinct and personality. In modern day Chihuahua's are not often used for rodent and hunting, however historically they have been known to capture rodents, especially in the large homes of the noble people that owned them.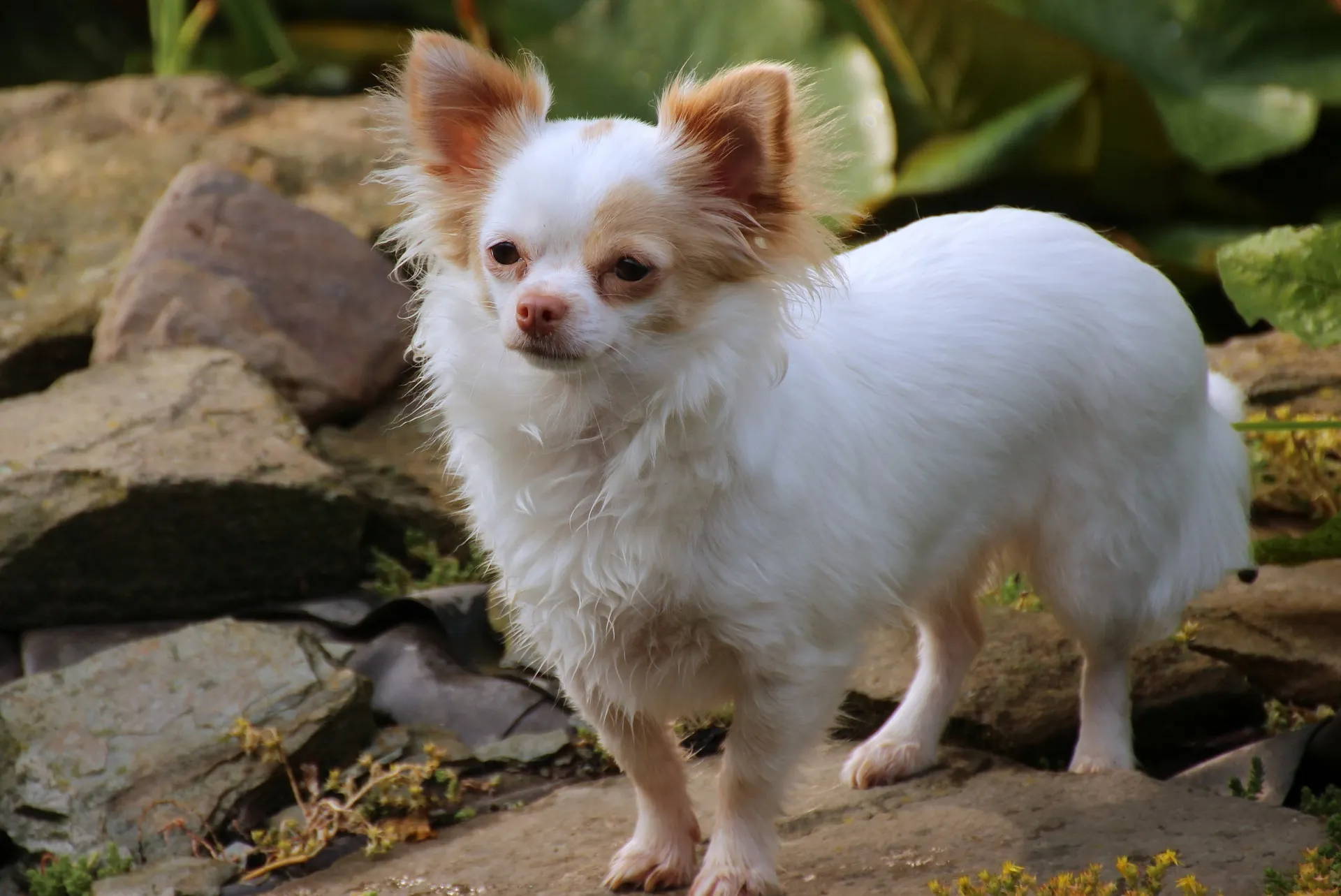 Chihuahuas are believed to help with asthma
Another widespread belief when it comes to Chihuahuas is that they help to relieve symptoms of asthma. This could be a big reason many people bought and bred them early on.
The belief was that if the child sleeps next to the Chihuahua, the illness transfers to the dog, leaving the child asthma-free.
Chihuahuas also tend to make occasional wheezing sounds, leading these people to believe that the disease has been transferred onto them. Evidently, this was not true, with respiratory issues being common among Chihuahuas anyway.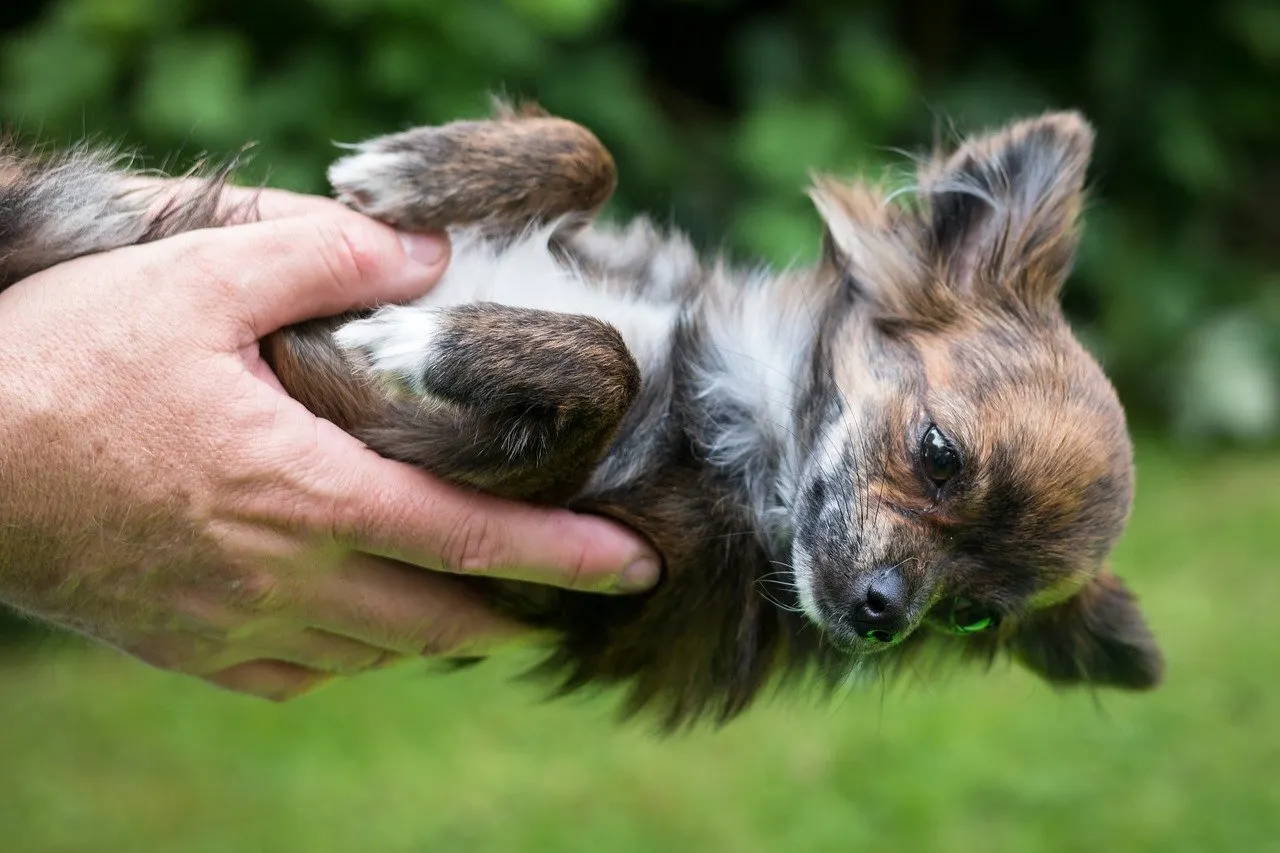 Chihuahuas are good watch dogs
Then, another surprising reason why Chihuahuas are bred is that they are good watch dogs, even though not good guard dogs. In spite of being small and fragile, they are not afraid of barking and alerting their owner when they spot anything suspicious. They are also hesitant of strangers, letting you know if someone new is around.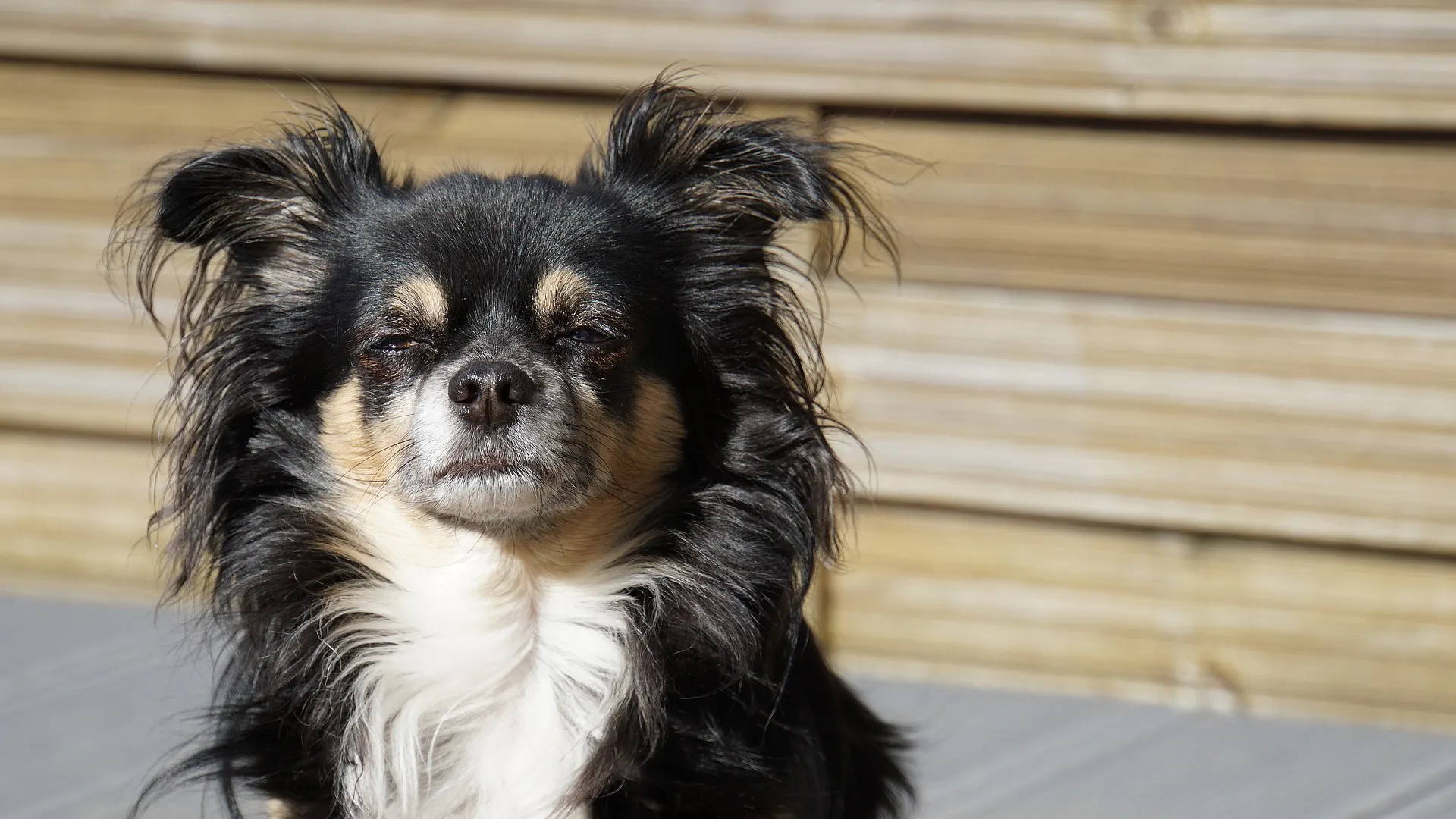 Reasons to breed Chihuahuas, the FAQs
What were Chihuahuas originally bred for?
The Chihuahua original purpose when being bred by the Toltecs included creating a weaker animal that would be easier to hunt as a food source, calming down the Techichi's behavioral traits (Techichis were the original breed before Chihuahuas), and fashion, much like today.
Were Chihuahuas bred for food?
Yes. As terrible as it is to imagine one of these beautiful dogs being hunted, they were used as food sources at one point in history when dogs weren't considered to be any more important than other meat sources.
What were Chihuahua before selective breeding?
Chihuahuas didn't exist before the Toltec people of ancient Mexico. Before selective breeding started, they were Techichis – which were larger dogs with shorter legs, smaller ears, longer faces, and a wilder temperament.
Are Chihuahuas hunting dogs?
No. It is a common belief that all small dogs were originally bred for hunting rodents. However, though rodent hunting may have been a natural instinct of Chihuahuas, that wasn't their primary job. Chihuahuas were used for food as well as companionship. They were not hunters, but rather the hunted.