The Truth about the Teacup Chihuahua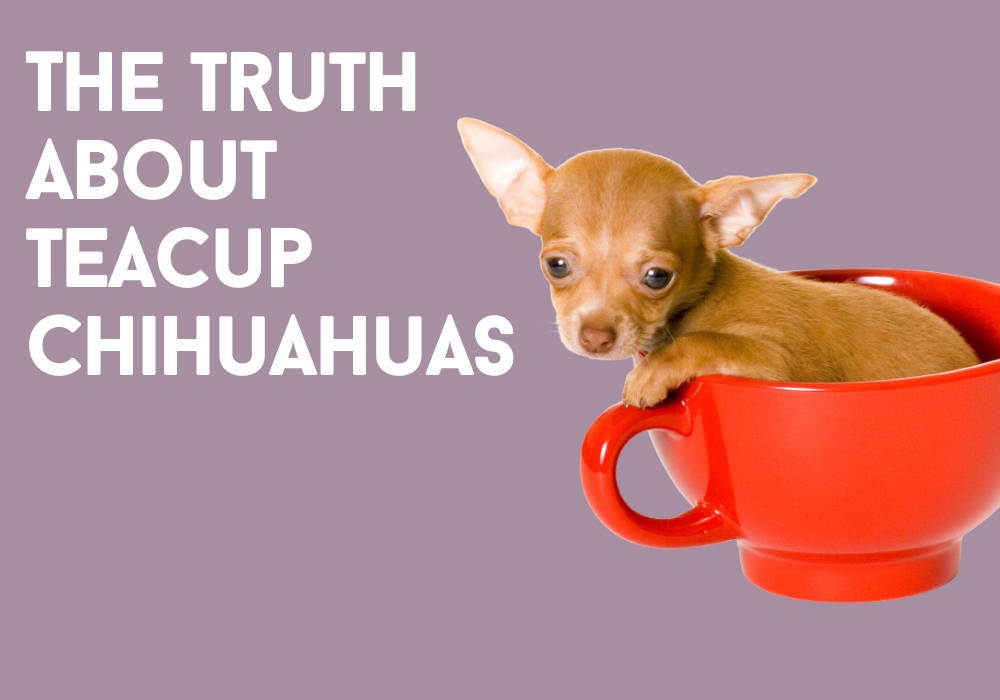 If you think the regular Chihuahua dog is small, wait till you meet the Teacup Chihuahua! These incredible tiny pups are the product of our fascination with all things miniature. While not a separate breed but rather a Chihuahua type, the Teacup Chihuahua is even tinier than its already petite counterparts.
But don't be fooled by their size. Though still purebred Chihuahuas, these adorable pups come with their own unique challenges. If you're considering adding one to your family, this guide is an absolute must-read.
We'll delve into their personality, intelligence, and cost, as well as their dietary, exercise, and grooming needs. And because the well-being of these little dogs is paramount, we'll also explore their health concerns.
What is a Teacup Chihuahua?
Contrary to popular belief, the term "Teacup" is not an officially recognized breed or type of Chihuahua. Rather, it is a general term employed by breeders to describe exceptionally small Chihuahuas. Other names used for these diminutive Chihuahuas include miniature, mini toy, tiny toy, or pocket size.
Teacup chihuahua puppies are often the runts of their litter or the result of breeding two runts together. Breeders use the term "teacup" to make these smaller puppies more appealing to potential buyers.
The Chihuahua Club of America strongly disapproves of using the term "teacup" for Chihuahuas. They believe it is misleadingand may deceive potential buyers into overspending.
The truth about Teacup Chihuahua puppies
Attention all teacup dog fans! The controversy surrounding teacup Chihuahuas is making waves, and it's time to shed some light on the subject. While not all doom and gloom, it's crucial to fully understand before bringing one of these adorable pups into your life.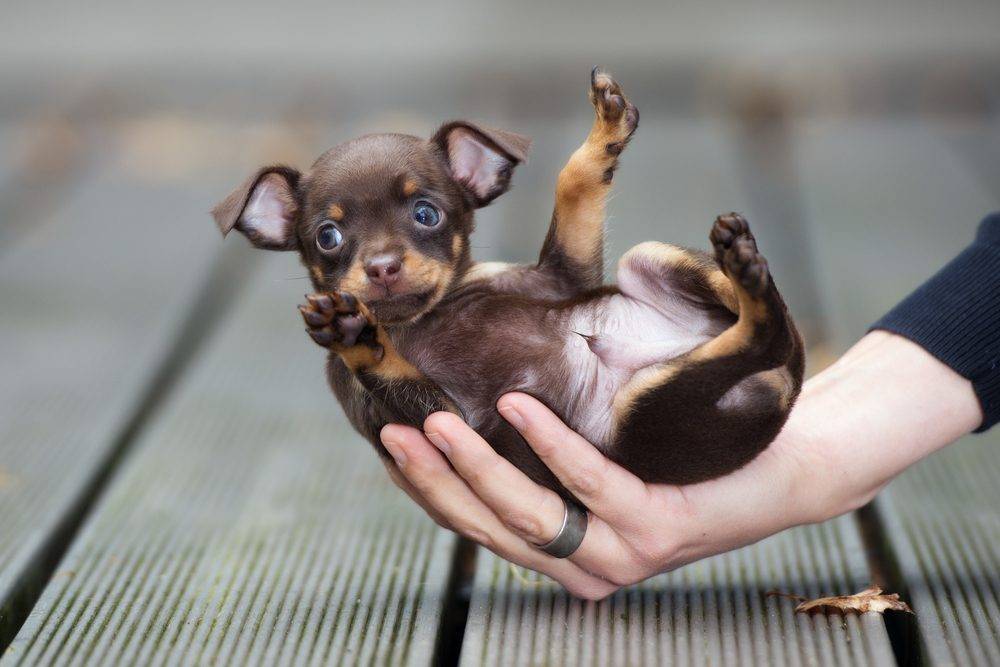 Breeding the smallest Chihuahuas
Creating a teacup Chihuahua involves breeding the smallest Chihuahuas, often the runts of the litter. While not all runts are unhealthy, many are.
Unscrupulous breeders intentionally select abnormally small and unhealthy puppies to breed together, resulting in a bleak future for their offspring.
However, not all hope is lost. There are ethical teacup Chihuahua breeders out there, debunking the myth that all "teacup" labeled breeds are unethical. In the next section, we will delve into this further. Just be aware, obtaining a healthy teacup Chihuahua comes with a hefty price tag.
Cuteness comes with a price
Introducing the Teacup Chihuahua: a tiny, delicate companion that requires special care and attention. Not only is this breed expensive to purchase, but it comes with ongoing costs for miniature equipment, clothing, medical bills, and insurance. If you don't have a stable income, this may not be the right dog for you.
They are not great with children
Teacup Chihuahuas, known for their small size and delicate bones, are prone to injuries. It is important to supervise children when they are playing with a Chihuahua as they may not be cautious enough.
Teacup Chihuahuas can be easily harmed if stepped on or sat on while hiding under a blanket.
In addition, Chihuahuas may not be suitable for households with young children due to their temperament. These dogs thrive on attention and may become jealous and potentially attack children. To prevent such behavior, early socialization with people is recommended, especially if you have kids in your home.
They are difficult to housetrain
Teacup Chihuahuas have small bladders and can struggle with potty training. To make things easier, designate an indoor spot for them to eliminate, using paper training to keep your house clean and reduce stress for your dog.
It's common for teacup Chihuahuas to experience submissive urination due to their high energy and excitement.
Avoid getting them too worked up or giving excessive praise when they're in this state. For instance, wait for them to calm down before greeting them when you come home.
History of the teacup Chihuahua
Did you know that the Teacup Chihuahua is not considered a separate breed from the standard Chihuahua? In fact, they share the exact same history. Back in 1904, the American Kennel Club (AKC) recognized the standard Chihuahua as the first official dog of the Chihuahua Club of America. Impressive, right?
But here's where it gets interesting. The Teacup Chihuahua, although not officially recognized as an independent breed by any Kennel Club, has gained quite a popularity. It's simply a name that breeders use to describe a micro or mini-sized Chihuahua.
Teacup Chihuahua, the characteristics
Now that we know the history of the Teacup Chihuahua, let's discuss its features. In general, these pups have all the same characteristics as a regular Chihuahua but with a few added bonuses.
The Teacup Chihuahua closely resembles the Standard Chihuahua, with the exception of their petite size! Weighing less than 3 lbs and standing less than 6 inches tall, these adorable dogs possess all the charming characteristics of a Chihuahua, including their apple-shaped heads and big, expressive eyes. Their ears, which are erect and generously sized, sit proudly atop their heads.
There are two types of coats for the Teacup Chihuahua: short or long. The original short coat is low-maintenance and sleek, while the long coat is a later addition, possibly resulting from crossbreeding. Get ready for an in-depth discussion on grooming later on.
Did you know the Chihuahua's coat is single? This means they are more sensitive to the cold, and this is especially true for the tiny Teacup Chihuahuas. Don't be surprised if you see them shivering in chilly climates. Don't worry, we'll help you find ways to keep them warm!
Toy Chihuahuas, like their standard-sized counterparts, come in a delightful array of colors. From the classic black and chocolate to the stunning sable and the elegant white, there is a hue to suit every taste.
These tiny pups can also be found in shades of gold, tan, fawn, red, brown, cream, merle, and silver. Their coats exhibit a range of patterns, from solid colors to captivating combinations of markings, making each Toy Chihuahua a unique and beautiful companion.
The Teacup Chihuahua shares the same personality traits as the standard-sized version. They are affectionate dogs who enjoy being with their owners and receiving attention. These lapdogs are happiest when they are by your side and do not enjoy being left alone.
If you regularly spend long hours away from home, it is advisable to reconsider getting a Teacup Chihuahua as they may experience separation anxiety. However, their small size allows them to be easily carried in a purse, making them travel-friendly companions.
Chihuahuas are an energetic breed that enjoys playing. Their occasional feistiness can be attributed to their possessive and protective nature towards their owners and belongings. Early training and socialization are key to addressing this behavior.
Despite their small size, Chihuahuas may appear aggressive, but they are not inherently aggressive and lack predatory instincts. Their defensive behavior is primarily aimed at self-protection, especially when it comes to larger dogs. Proper socialization can help diminish this behavior.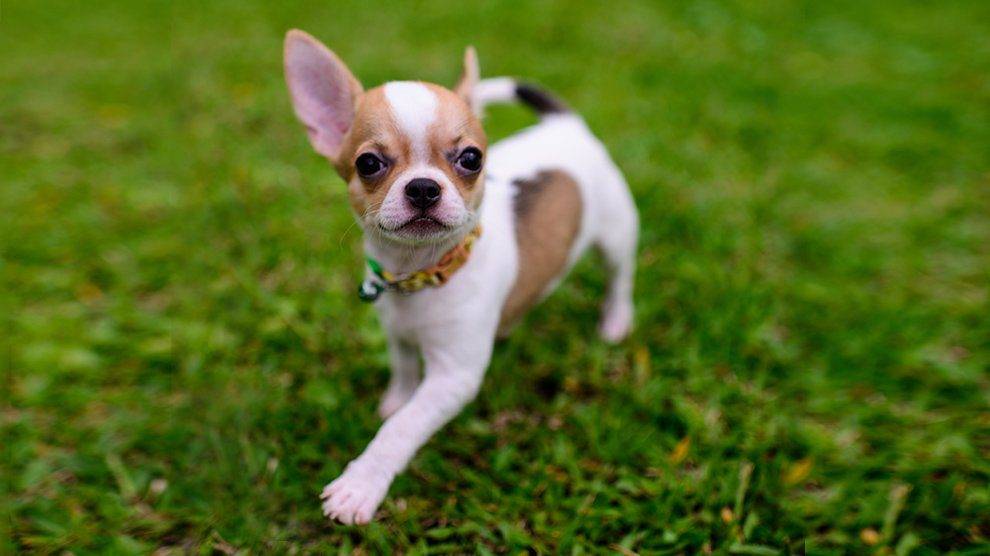 The Teacup Chihuahua has a shorter lifespan compared to the standard Chihuahua. While the standard Chihuahua can live up to 18 years, the Teacup Chihuahua typically lives between 7 and 12 years.
Teacup Chihuahuas, like other Chihuahua sizes, can experience health issues despite being usually healthy.
Corneal Dystrophy is a condition where a clear film forms on the eyelid, potentially causing vision problems. Effective treatment options include eye drops, antibiotics, and even eye surgery.
To address low blood sugar in your Chihuahua, feed them multiple times throughout the day to maintain their blood sugar levels.
Teacup Chihuahuas are prone to this issue. Regular exercise and maintaining a healthy weight can prevent heart disease.
Smaller dogs often experience a condition where their patella is misaligned, leading to lameness or a peculiar gait resembling a skip or a hop.
How to care for a teacup Chihuahua?
Let's explore what it's like to live with a Teacup Chihuahua on a daily basis. These dogs are quite high maintenance and not the best for first-time dog owners. We will discuss their food and diet, exercise needs, and grooming requirements.
Teacup Chihuahuas need about 40 calories of food per pound of body weight each day. This adds up to roughly 150 calories or 1 cup of food. Remember to check the food package for specific feeding guidelines based on your Chihuahua's weight.
Make sure to feed your Teacup Chihuahua a nutritionally complete food that is specially made for small or toy breeds.
Chihuahuas can easily gain weight, so be careful not to overfeed them and limit the treats. It's also best to divide their meals into at least two servings per day to prevent low blood sugar.
The Teacup Chihuahua is a small but active breed that packs a lot of energy. However, their size can be deceiving, and they tend to overexert themselves and get tired easily.
To prevent this, limit their exercise to about 20 minutes a day. Giving them toys to play with is important for keeping them entertained, bonding with them, and showing them affection, as they thrive on attention.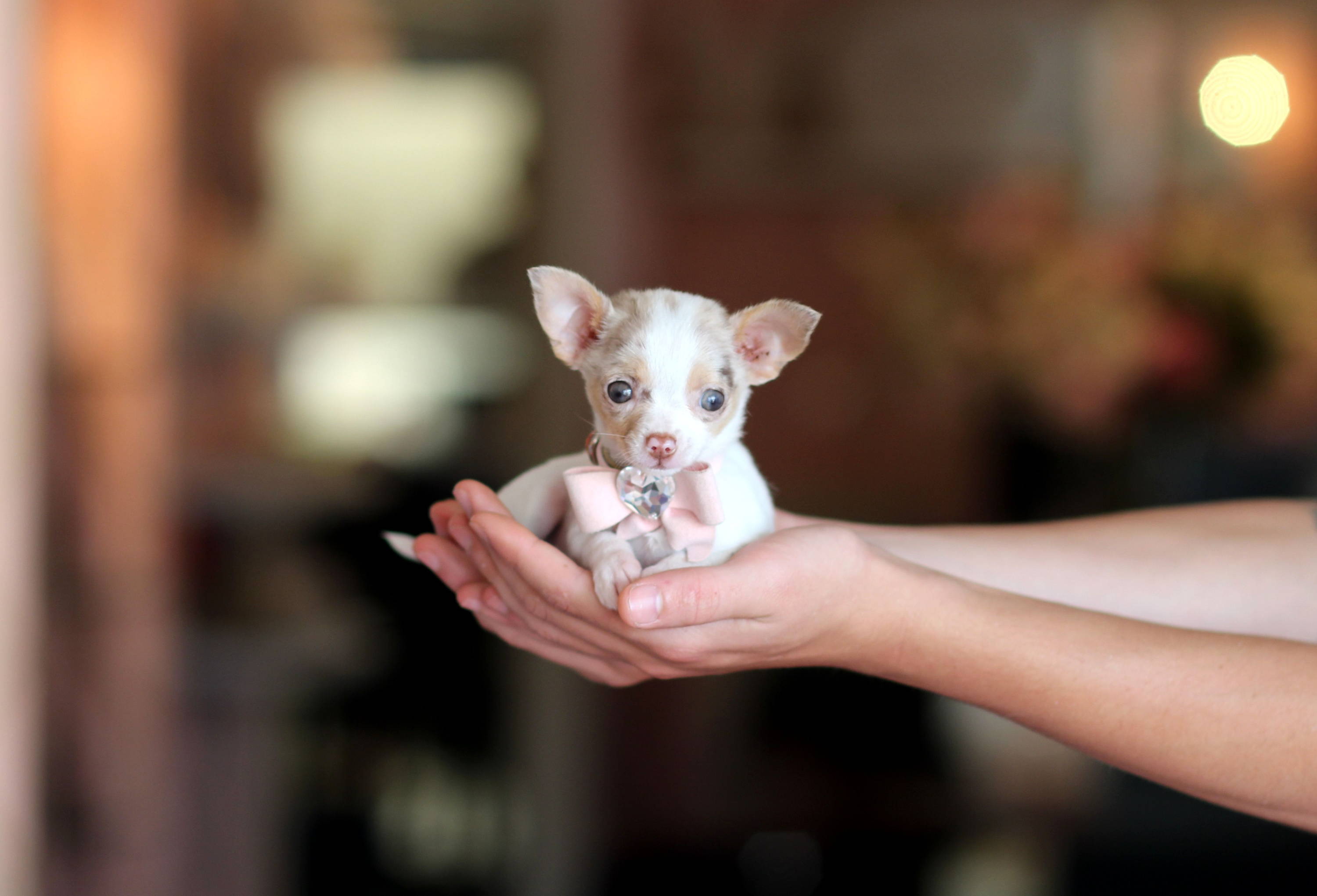 Training both the Chihuahua and Teacup Chihuahua requires patience and perseverance. The key is to use reward-based training and positive reinforcement, such as verbal praise and treats.
It's important to avoid getting angry or annoyed with your Teacup Chihuahua, as this can hinder their willingness to learn.
Teacup Chihuahuas can be cautious around strangers and other animals because of their small size. They can become protective and resort to barking when feeling threatened.
However, they can still get along with other pets if introduced properly. It's important to expose Teacup Chihuahuas to various experiences and interactions in a safe and controlled manner. This will help them become well-rounded and well-behaved dogs.
The Teacup Chihuahua has low grooming needs. If they have long hair, they will need to be groomed more often, but still only 2 to 3 times a week. Neglecting to brush their long hair can lead to matting and dirt buildup.
Bathing your Teacup Chihuahua every 1 to 2 months is sufficient. Just be sure to use a dog shampoo to prevent skin irritation. It's also important to trim their nails regularly and brush their teeth to prevent dental problems.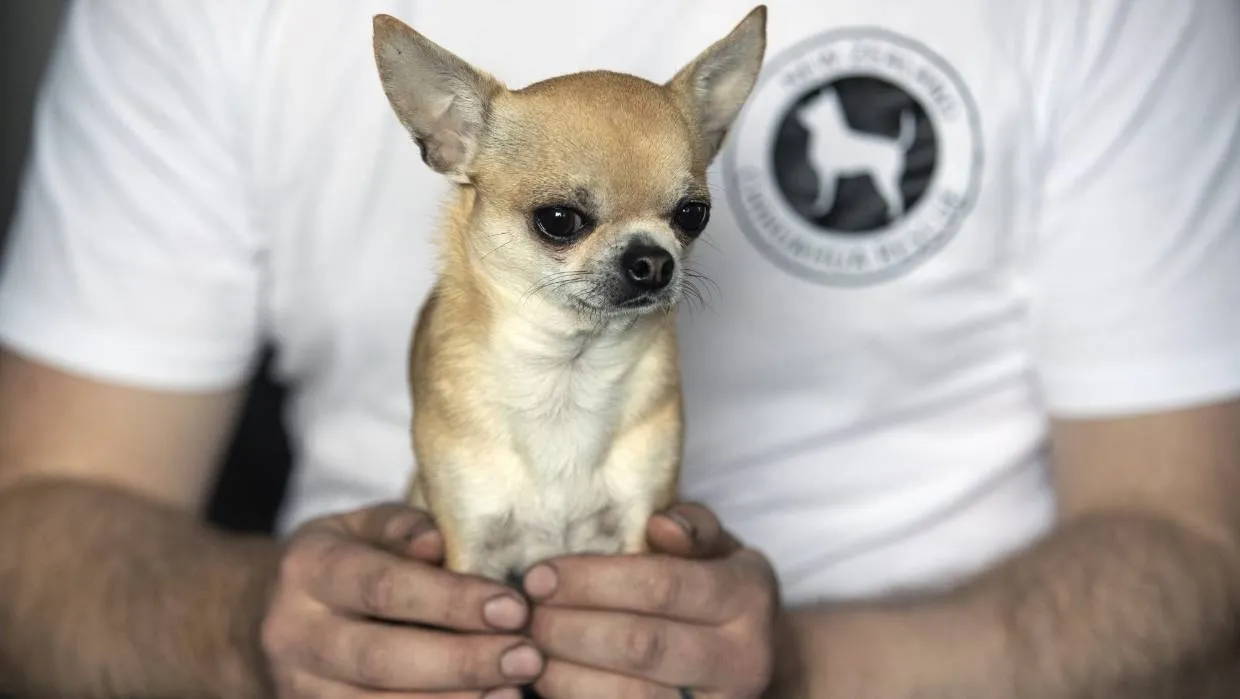 Teacup Chihuahuas, the FAQS
How much is a Teacup Chihuahua?
The price of a Teacup Chihuahua can vary greatly, ranging from $500 to $5000, depending on factors such as the breeder and location. It is of utmost importance to highlight that acquiring a puppy from a reputable breeder ensures the acquisition of a healthy dog, accompanied by all the necessary documentation.
How long do Teacup Chihuahuas live?
Teacup Chihuahuas usually live 7 to 12 years. Proper diet and exercise, regular vet check-ups, and addressing health issues promptly will help increase their lifespan.
Are Teacup Chihuahuas hypoallergenic?
No, Teacup Chihuahuas are not hypoallergenic. They have a double coat and shed their fur, which can trigger allergies in those who are sensitive to pet dander.
How big do Teacup Chihuahuas get?
Teacup Chihuahuas are a miniature version of the standard Chihuahua and usually weigh no more than 4 pounds, although they can reach up to 6 or 7 pounds. The average height is 8 inches.
Are Teacup Chihuahuas healthy?
Teacup Chihuahuas are generally healthy, but they can be prone to certain health issues due to their diminutive size including Corneal Dystrophy, Hypoglycaemia, Heart Disease and Patellar Luxation.
Do Teacup Chihuahuas shed?
Yes, Teacup Chihuahuas shed. Their double coat means they shed twice a year and need to be brushed regularly to prevent matting and dirt buildup.