What is the smallest dog in the world? What breed of dog is the smallest in the world? Some of the smallest dogs in the world are the Pomeranian, the Brussels griffon, the Papillion, the Affenpinscher, the Yorkshire terrier and of course, the Chihuahua.
The smallest dog in the world is the Chihuahua. At a weight of only 4 to 6 pounds and a height of 5 to 10 inches, the Chihuahua can easily slip into your tote and you can literally carry them around like a baby!
Let's take a look at some of the world's tiniest dog breeds.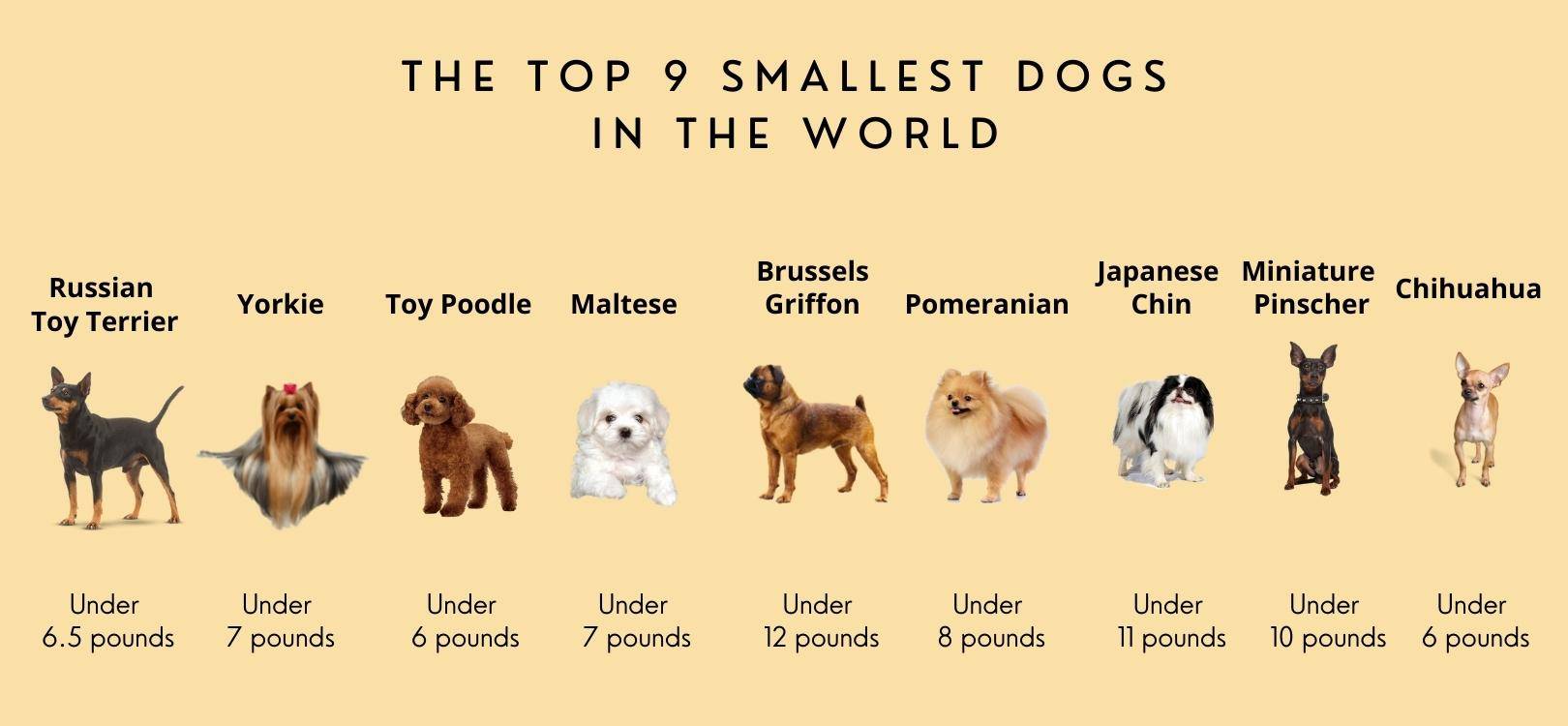 The 9 Smallest Dog breeds in the World
The Russian Toy Terrier - Under 6.5 pounds
Known for their long legs and striking long ears, Russian Toy Terriers are really small dogs that weigh under 6.5 pounds and are merely between eight and 11 inches tall when measured at their shoulder. They are intelligent dogs and love spending time with their human companions.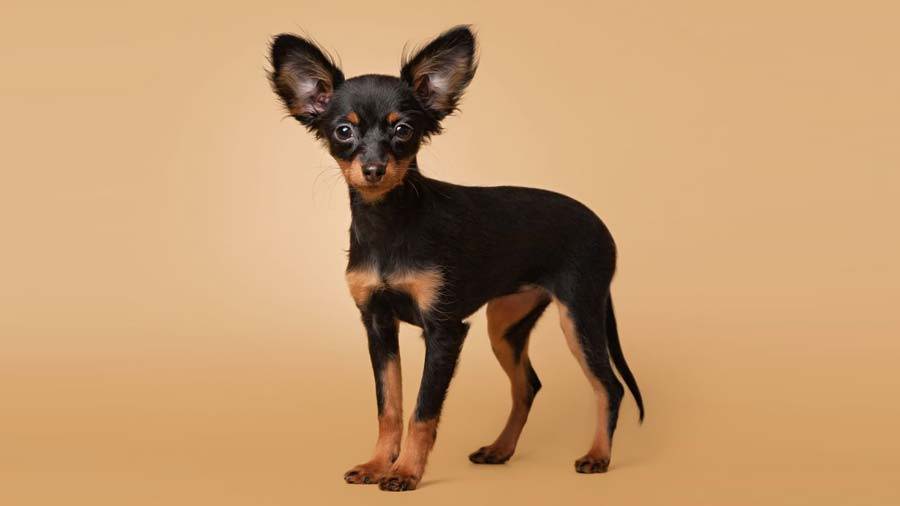 The yorkie - Under 7 pounds
Yorkshire Terriers, commonly known as "Yorkies", have a feisty temperament. They are usually under seven pounds and only seven to eight inches tall when measured at the shoulder. Because of their small size, they are great apartment pets and they're glossy long coats are very similar to human hair compared to dog food.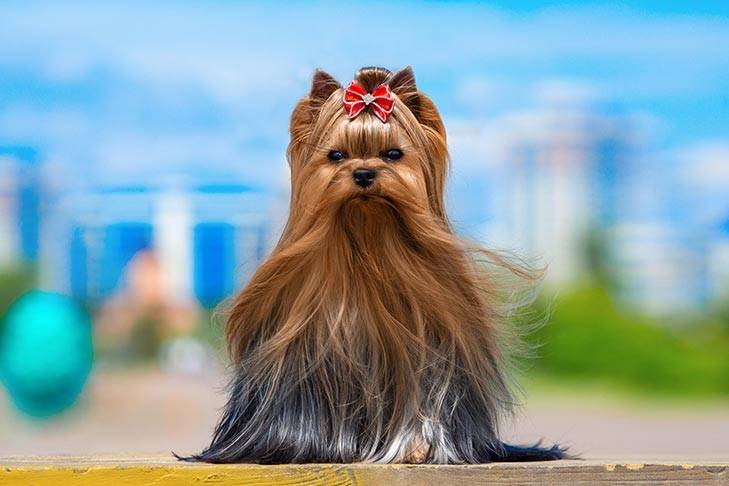 The toy poodle - Under 6 pounds
Poodles come in different sizes and breeds, however toy poodles are tiny dogs that are no more than 10 inches tall. Their weight is between four and six pounds. Under ideal conditions, Toy Poodles can live for 18 years or more. Toy poodles are very cute and have fluffy coats and lively personalities. They can be considered as fluffy smallest dogs in the world.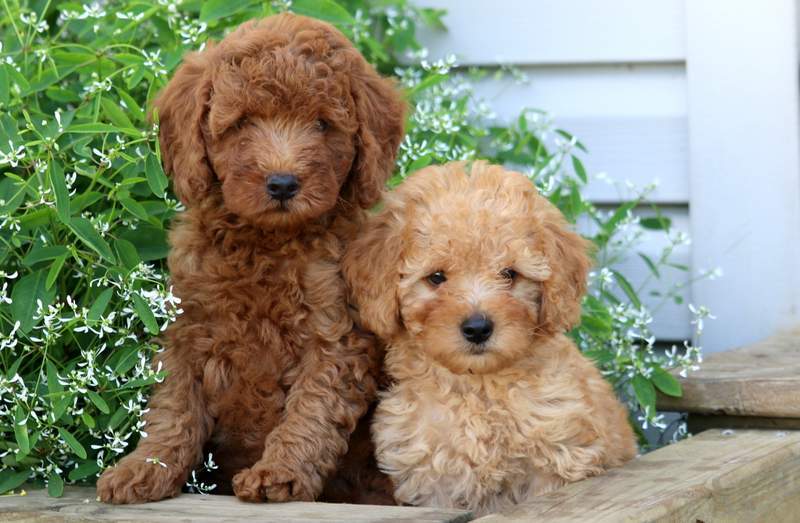 The maltese - Under 7 pounds
Maltese have long coats and a very elegant look. When measured in height, they are about seven to nine inches tall and weigh about 7 pounds. You will have to comb their hair daily and maintain it well to keep it from tangling.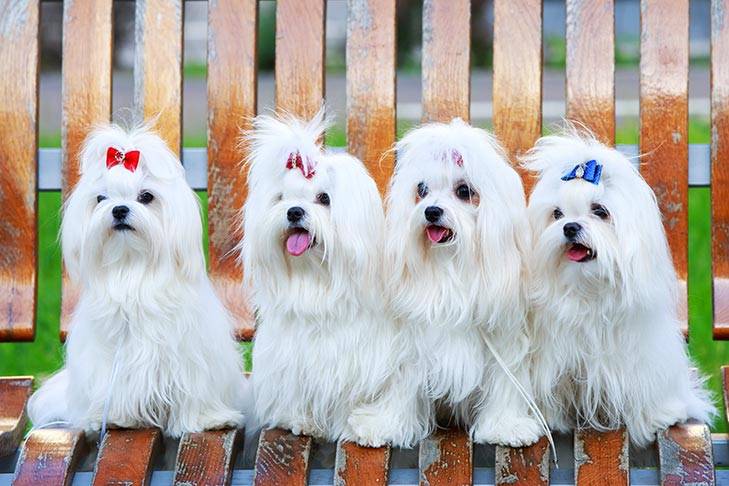 The brussels griffon - Under 12 pounds
This breed of dogs was bred in Brussels and they were originally created to hunt rodents in stables. When measured, they are 7 to 8 inches in height and weigh between seven and 12 pounds. Brussels Griffons coat can be either rough or smooth and comes in four different colors.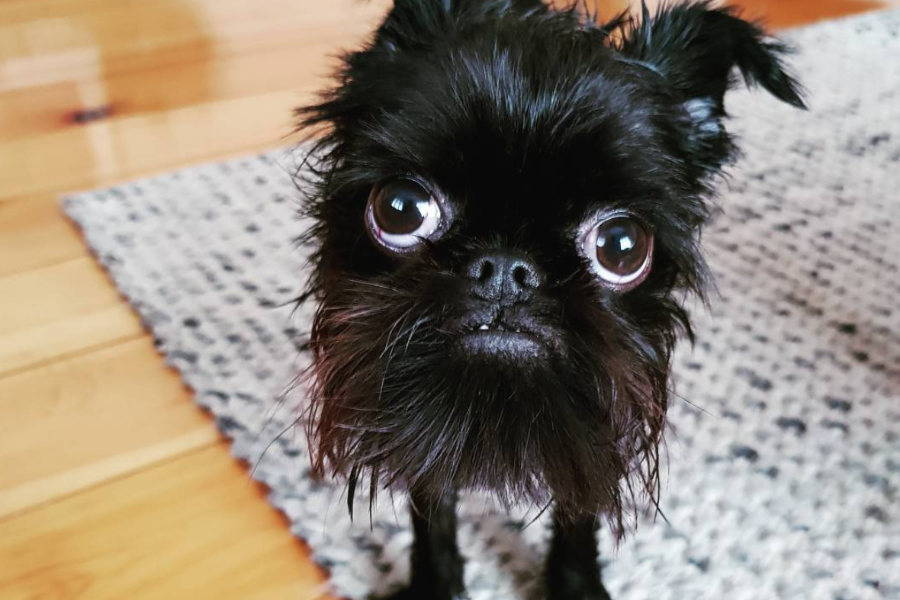 The pomeranian - Under 8 pounds
Pomeranians are cute and popular pets that are between five and 11 inches tall. They are only between four and 8 pounds in weight. Pomeranians can be found in plenty of colours ranging from orange to white, tan or black, they have a thick double coat with a soft and short undercoat and a straight rough textured outer coat. Among the smallest dogs in the world, Pomeranians are easy to train and are generally extroverted in nature.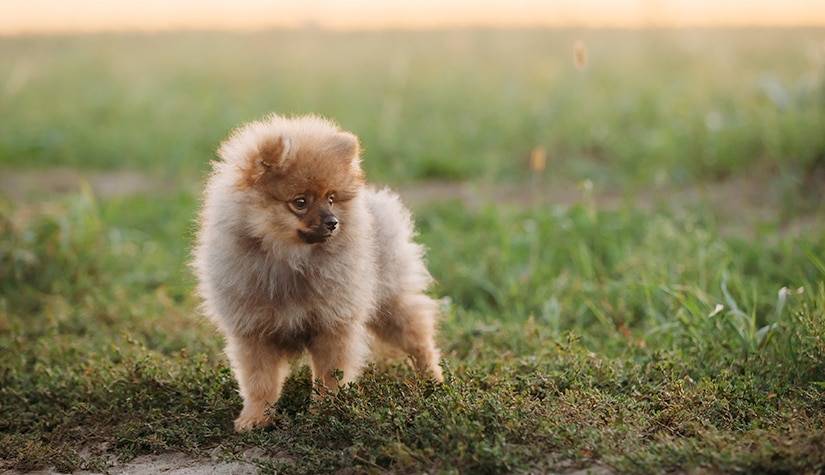 The japanese chin - Under 11 pounds
The Japanese Chin has been around since 500 to 1000 years and stands at a height of 8 to 11 inches, and weighs between seven and 11 pounds. It is known for its independent attitude and has a tendency to jump onto furniture. They love new and interesting tricks and make a good companion.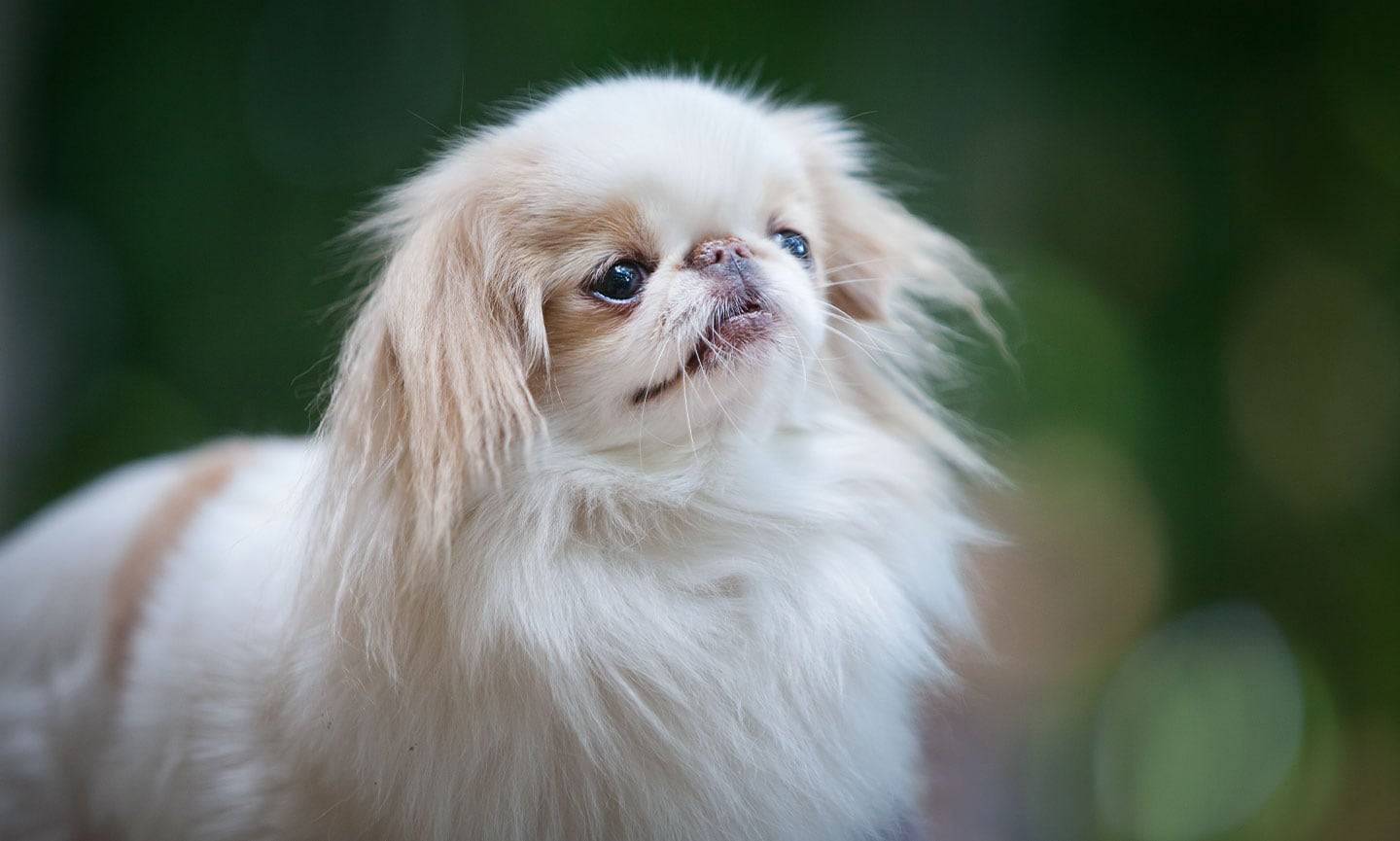 The miniature pinscher - Under 10 pounds
Miniature Pinschers originated in Germany and this breed comes from a mixture of the dachshund, the Italian greyhound and other breeds. At 10 to 12 inches tall, it weighs between eight and 10 pounds. The Miniature Pinscher has an outgoing personality, is energetic, athletic and great escape artists.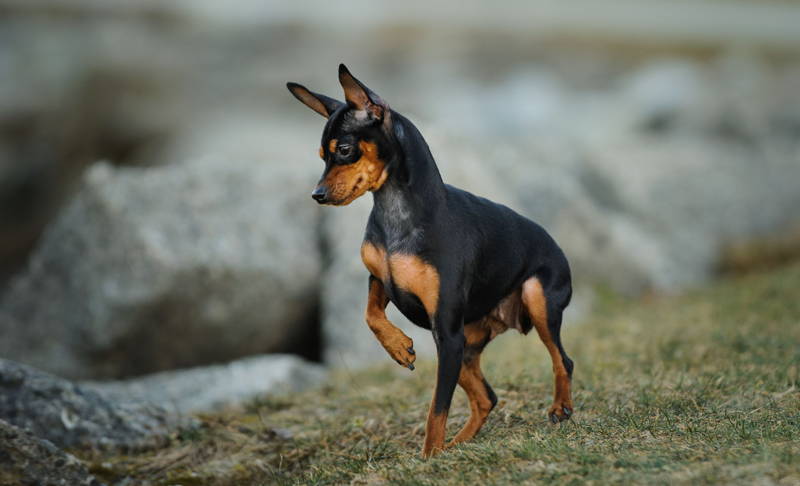 THE Smallest Dog Breed in the world : the CHIHUAHUA - under 6 pounds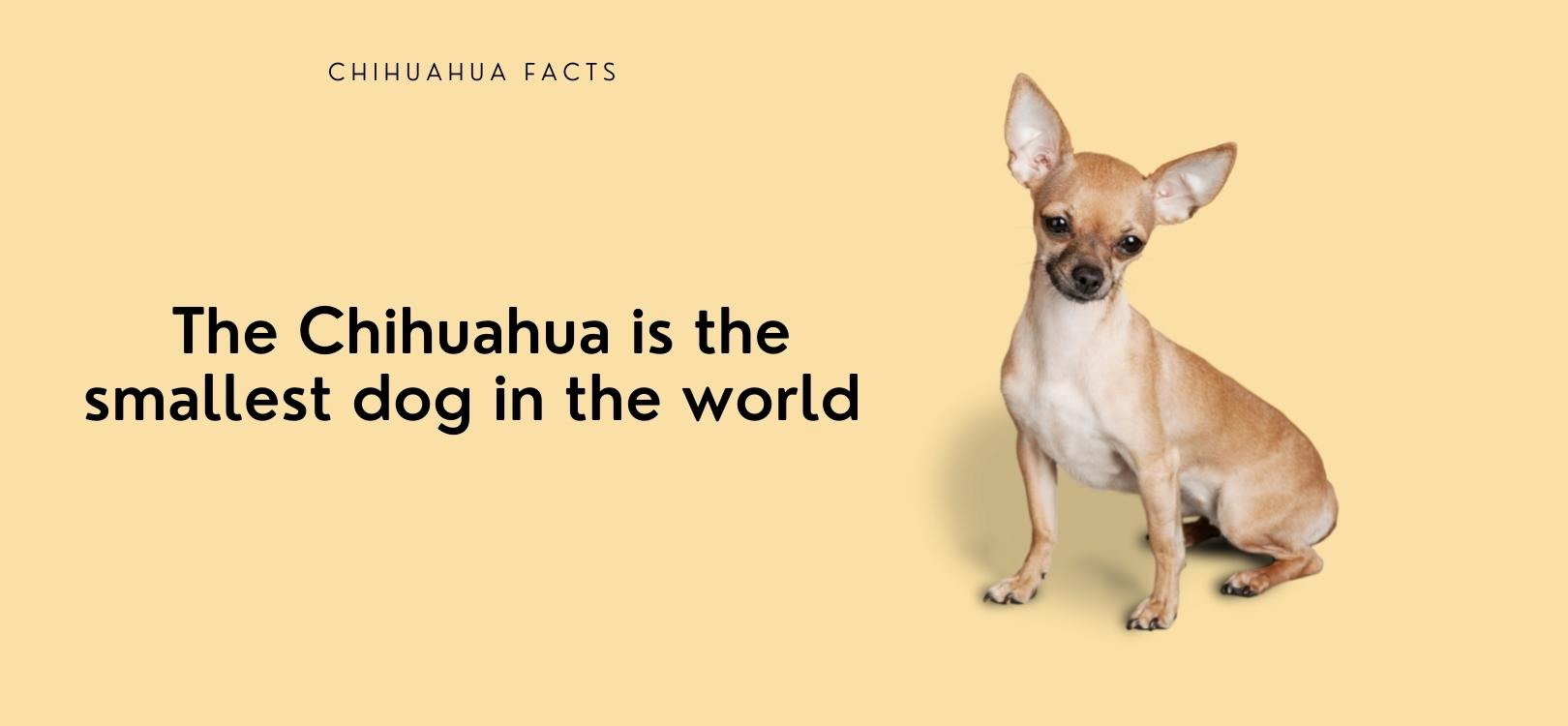 Are Chihuahuas the smallest dogs in the world? The response is YES. Chihuahuas are the smallest dog breed in the world. They come in different colours and there are variations within the breed. They can either have long coats or short coats and have mainly two distinct head shapes, that is the apple-shaped head and the deer-shaped head. Chihuahuas generally weigh between four and six pounds and measure up to only 10 inches tall.
The Guiness World Book has recorded a Chihuahua, Milly, to be the smallest dog in the world. She lives with her owners Vanesa Semler and Edwin Davila in Puerto Rico and is 3.8 inches tall and weighs around one pound.
When Milly was born, she was so tiny that she had to be fed with an eye dropper every few hours. Her owners fondly call her "Miracle Milly". Even though she is so tiny she has a huge personality. People who meet Milly love her because of her cute size and fiery nature.