Schipperke Chihuahua Mix (Schipper-Chi) Breed information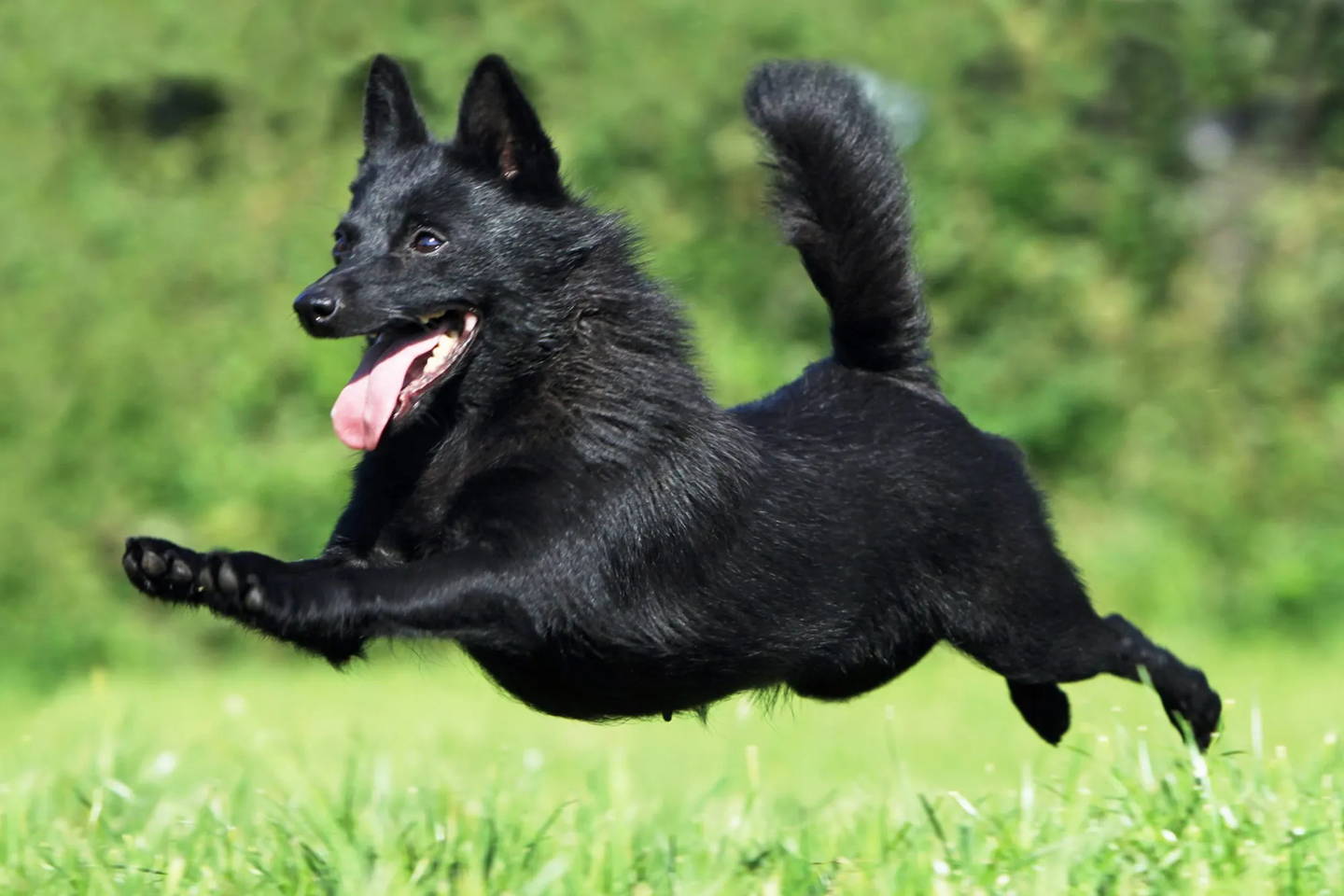 The Schipperke Chihuahua Mix, otherwise known as the Schipper Chi Dog, is a charming and energetic designer dog. They are a bundle of energy wrapped in a cute furry package, making them the perfect addition to your household! These Chihuahua mixes have an inquisitive streak so they love to assert their independence!
If you've been searching for a lively lapdog with plenty of attitude, this is your pup! Their intelligence and alertness make them great watchdogs too - never miss another surprise visitor! If you want a loyal companion with plenty of personality, then the Schipperke Chihuahua Mix may be just what your family needs.
Schipper Chi, Schip A Chi, Schipperchi
black, blue, chocolate, cream, gold, red
families with older children, active households
affectionate, territorial, stubborn, willing to please
The Chiwawa is so widely known and loved for its unique, spunky characteristics. Small in size but big in spirit, the Chihuahua is an excellent choice for anyone who wants a small dog with lots of personality.
Chihuahuas can be brave and loyal companions and love to join their owners on outdoor adventures, despite their size. Plus, they are convenient housemates who take up very little space!
This handsome dog breed has an impressive variety of coats and comes in various colors—from white to cream to browns or even black. With strong affectionate qualities and undeniable cuteness, the Chihuahua is sure to fill any household with love.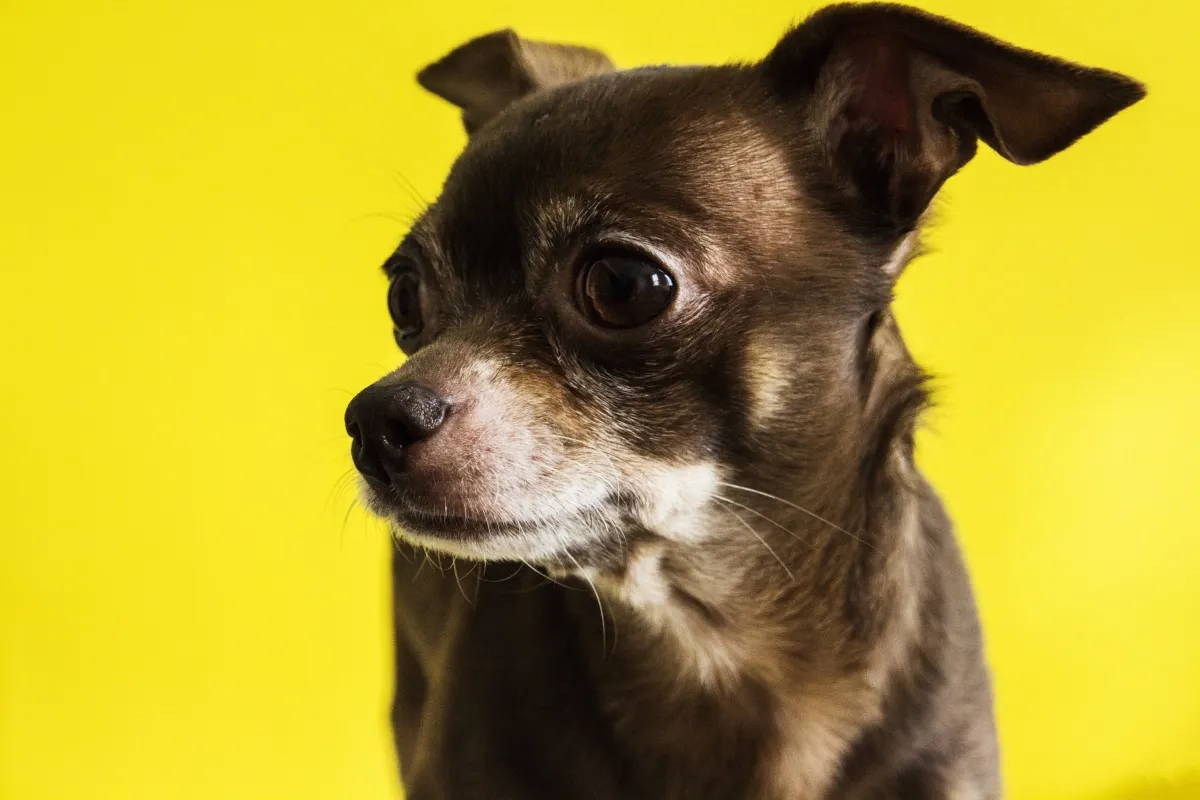 The Schipperke, originating from Brussels, Belgium, is an adorable and intelligent dog. Known for its natural curiosity and boldness, this loyal breed loves to explore its surroundings and is ever-active!
Despite standing only 12-16 inches tall, the Schipperke is incredibly agile and energetic with an enthusiastic passion for life. They love mental stimulation from activities like puzzle toys as well as physical playtime with their humans or other furry friends.
Additionally, these savvy dogs are protective of their family and home with a great alert bark that makes them — despite their small stature — excellent guard dogs.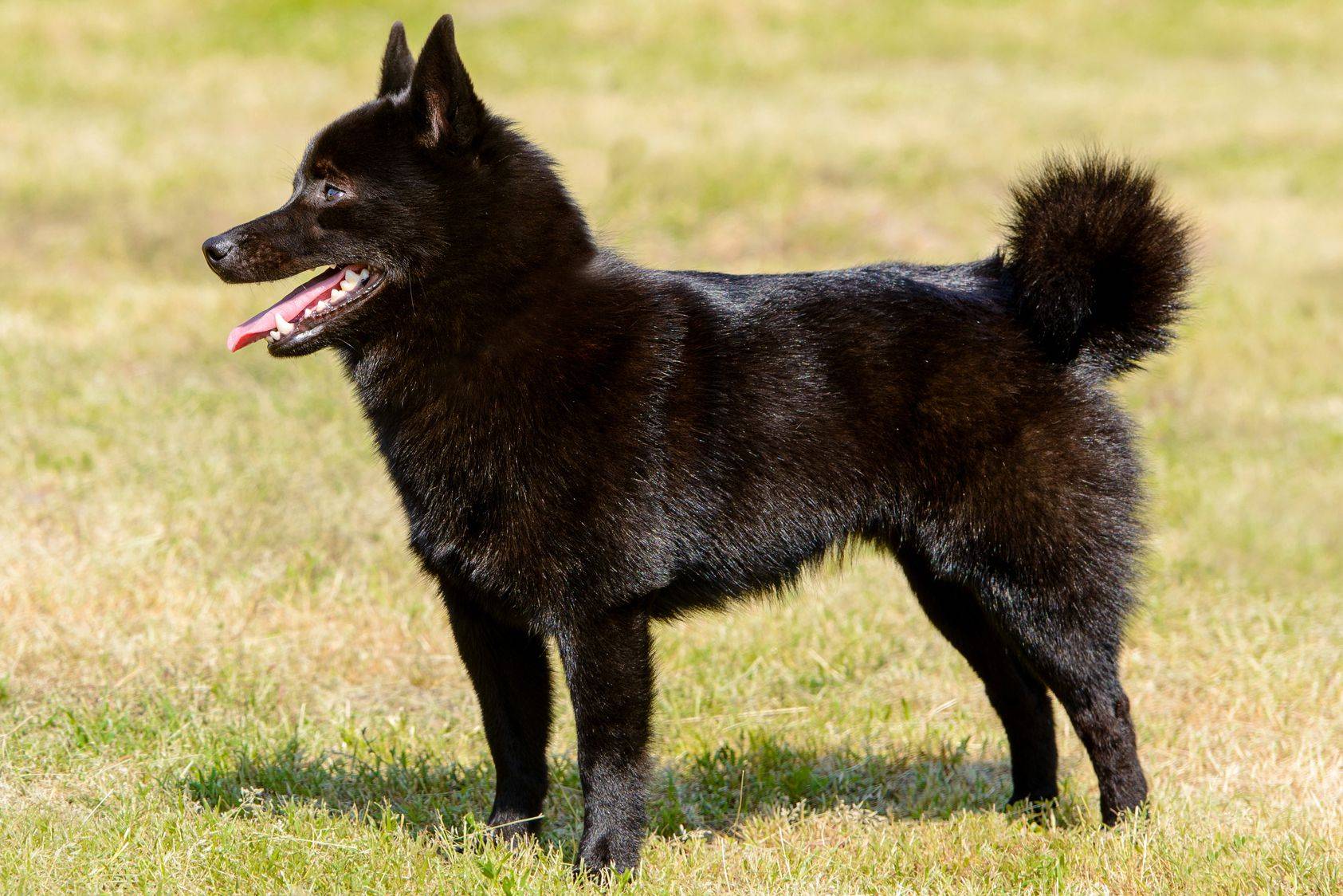 The Schipper Chi is a wonderful hybrid breed that comes from a combination of two unique parent breeds - the Schipperke and the Chihuahua. The combination of their genes produces an interesting result: a small, loyal dog with a range of sizes and personalities!
These charming little dogs make great companion pets - they are incredibly loyal, highly trainable, and even relatively low maintenance. With obedience training, Schipper Chis become devoted companions who will protect their owners fiercely!
They tend to be energetic but not overly yappy or noisy. And while they might look small and delicate, they have loads of strength and zest ready to share with their families.
The Schipperke Chihuahua Mix is not recognized by the A.K.C.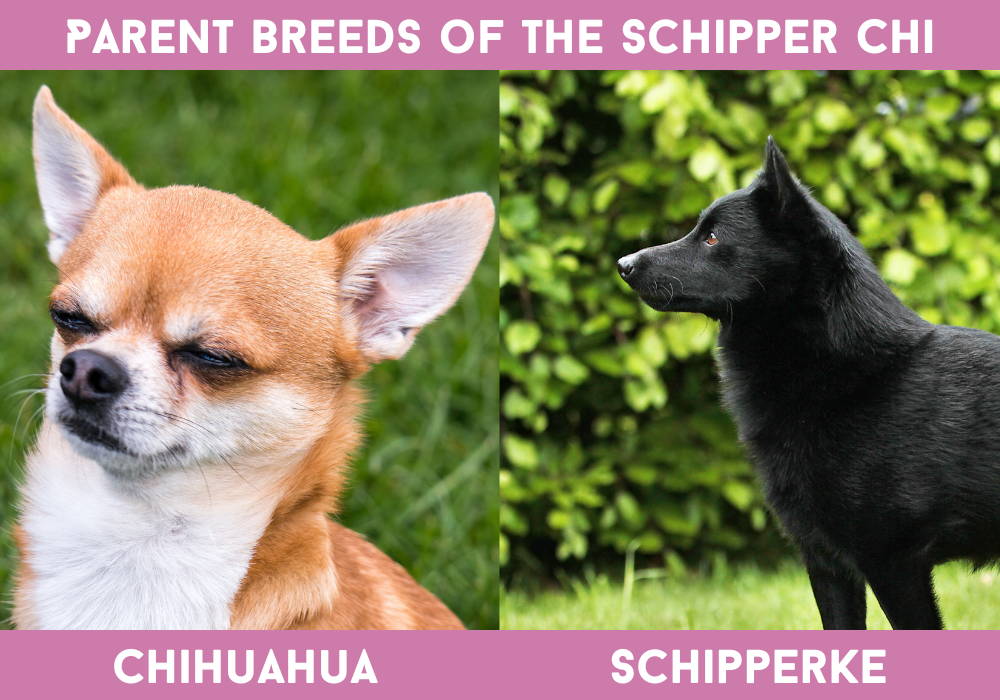 Schipperke Chihuahua mixes are small-sized dogs that often have the expressiveness of a Chihuahua and the athleticism of a Schipperke.
Generally, they stand between six to thirteen inches tall and can weigh up to 3-12 pounds when fully grown. Their coat color varies depending on their parentage but often has a brown or black base.
Chihuahua Schipperke mixes have soft facial features, high-set ears, and shorter snouts. They usually have curly fur - sometimes long - though it can vary from wiry coats to long flowing ones.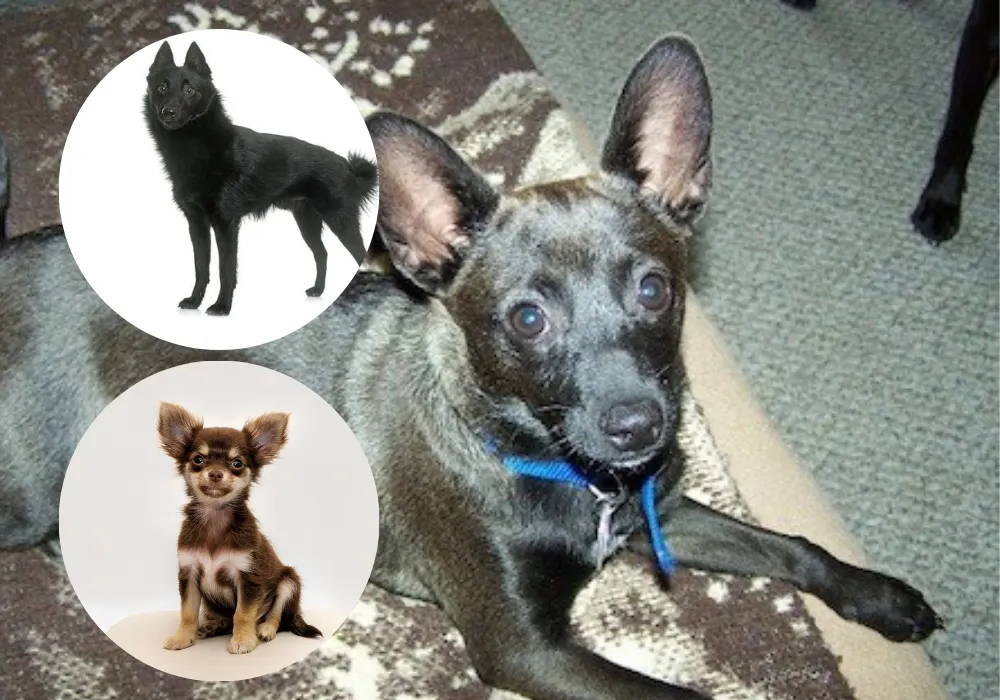 The Schipperke Chihuahua mix is an entertaining and loving companion for any family looking for a loyal pet. This brave little dog has an outgoing personality and loves to snuggle in your lap or run around outside!
Despite its small stature, the Chihuahua Schipperke mix isn't afraid of making bold decisions, especially when it comes to protecting its loved ones. The Schipperke Chihuahua mix is also intelligent and eager to learn, as long as you use positive reinforcement as your teaching method.
The best part of having this pup as a member of your family is you can count on them being funny and cheerful no matter the situation – they exude energy and love everywhere they go. With regular exercise and lots of cuddles, this hybrid will be a great addition to any loving home.
Schipper Chi and other pets
The answer is a resounding yes! First off, Chihuahua Schipperke Mixes are one of the most loyal breeds and make wonderful companions; they love spending time with their human family as well as their furry friends. They also have a very calm disposition, which lends itself to more peaceful interactions between them and other pets.
A great plus for Chihuahua Schipperke Mixes is that they tend to be low maintenance when it comes to energy levels so are less likely than some of the more excitable breeds to cause disturbances or unwanted commotion within your home.
Are you looking for a low-shedding dog that won't coat your home in fur? Then the Schipperkee Chihuahua Mix might be perfect for you! This adorable mashup of the two breeds is sure to become your favorite sidekick, and the good news is neither parent breed is known to shed much.
Both chihuahuas and Schipperke have double coats, so their mix puppies usually only require occasional brushing to keep them looking slick and fit. Without much shedding, all that's left for you to do is enjoy your Chihuahua Schipperke mixes' loyalty and companionship!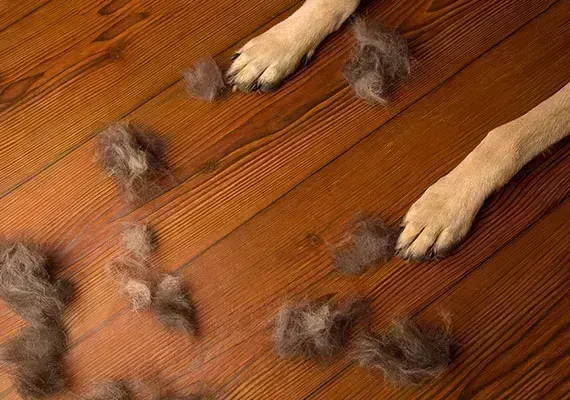 Chihuahua Schipperke Mixes typically have a lifespan of between 12 and 15 years.
While Schipperke Chihuahua Mixes may inherit some of their physical and behavioral traits from their parent breeds, they also inherit the same health issues.
Unfortunately, Schipperke Chihuahua Mixes suffer from patellar luxation. Patellar luxation is when the kneecap slides out of place or luxates. This can cause pain and limping in the affected leg.
If left untreated, it can lead to long-term joint problems and even arthritis. Fortunately, patellar luxation can usually be treated with physical therapy, medication, splints, or surgery depending on the severity of the problem.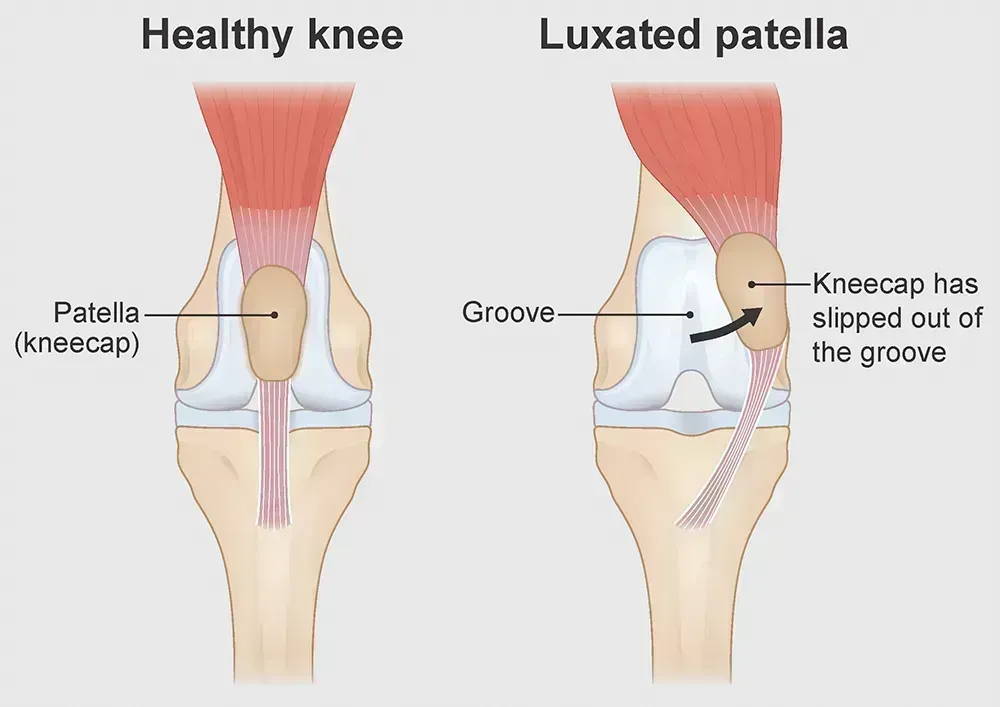 Schipperke Chihuahua Mixes are susceptible to developing hip dysplasia. This is an
uncomfortable joint condition
that can cause
difficulty with walking, lead to arthritis, and even result in needing reconstructive surgery
since it's a hereditary trait found mostly in small breeds.
To keep an eye out for hip dysplasia in your pup, look out for any abnormal gait or lameness while they're awake or while they lay down and get back up—especially if it starts before the age of four months.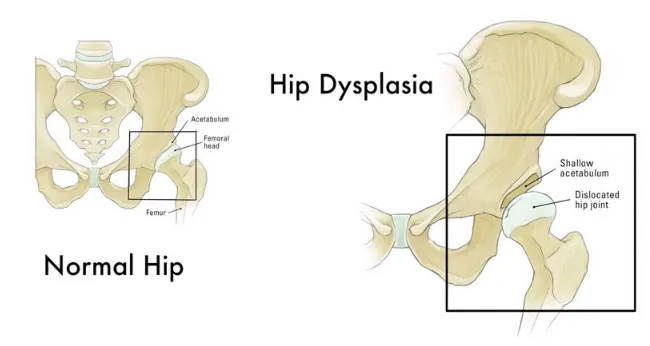 The Schipperke Chihuahua mix tends to suffer from collapsed trachea. This condition usually starts out as a small collapse, with minor symptoms such as coughing, snoring, or a hoarse bark.
Left untreated, the condition can worsen and become increasingly worse over time. In more severe cases, surgery may be necessary in order to correct the issue.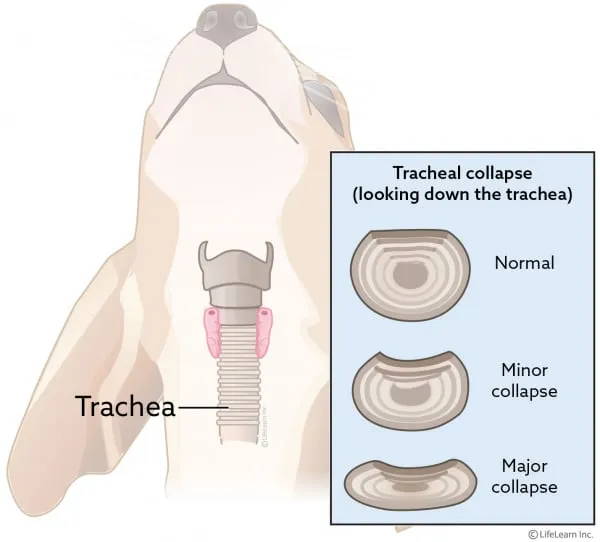 When caring for a Chihuahua Schipperke Mix, you must consider grooming, exercising, training, and feeding.
Taking care of a Schipperke Chihuahua Mix's coat doesn't have to be intimidating or time-consuming. Start by brushing their fur every day or every other day depending on the length. This will not only help maintain the fur but will also give you some quality bonding time with your Schipper Chi.
Additionally, give your Chihuahua Schipperke Mix regular baths in warm water and mild shampoo, and use a conditioner for extra softness.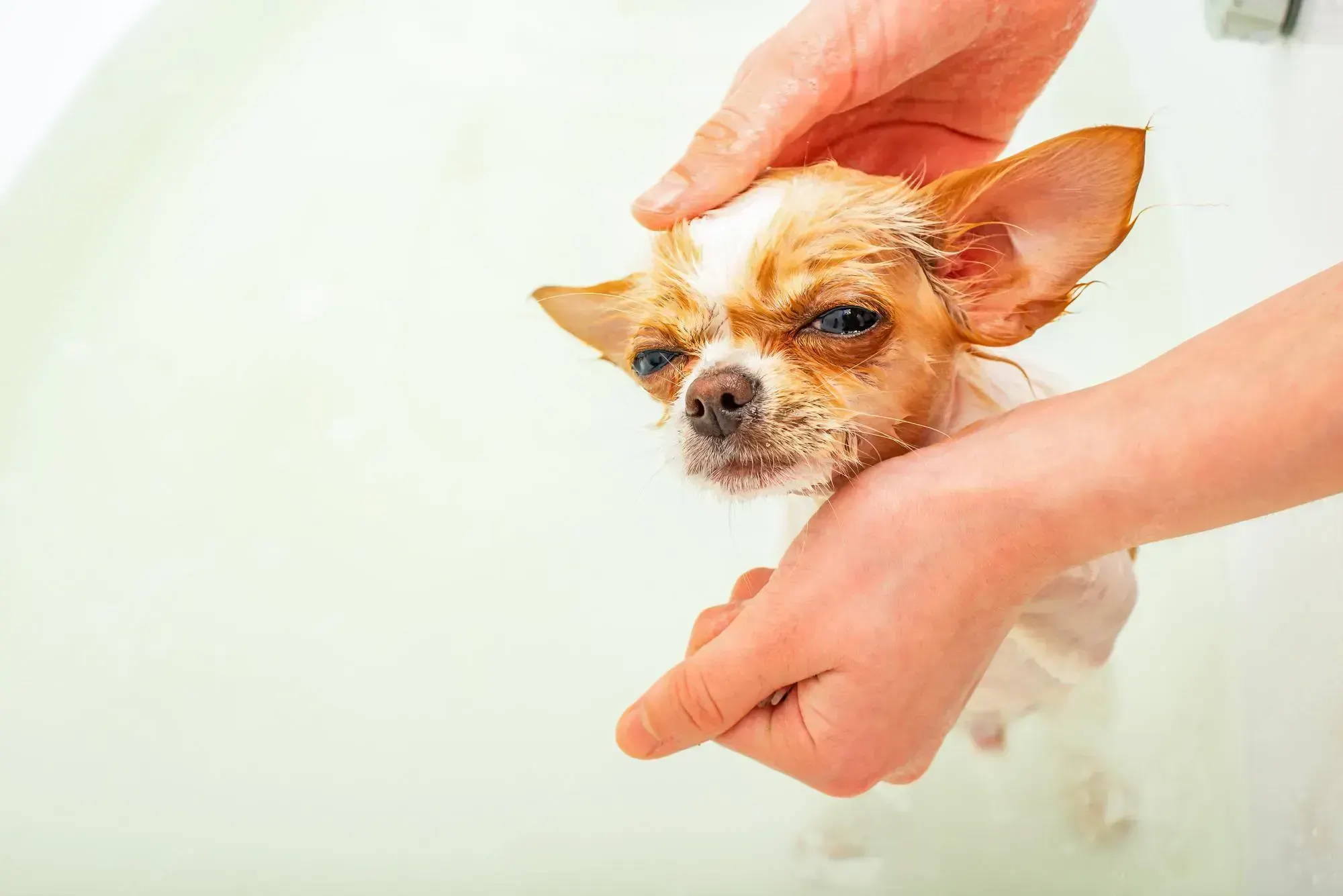 Training a Schipperke Chihuahua mix can be challenging, but the results are totally worth it in the end. These cute little pups need lots of attention and patience to really get them dialed into their routine.
From basic commands like sit and stay to more difficult tricks like roll over or fetch, having your Schipper Chi well-trained will open up so many opportunities for long enjoyable walks, and entertaining tricks that will make you and your pup look great in front of your friends, and more!
It may seem like a lot of work at first, but the rewards speak for themselves - both you and your Schipperke Chihuahua mix will have fun together while reaping the satisfaction of seeing their training take shape.
When feeding a Schipperke Chihuahua mix, it's important to consider both breed requirements and your pup's individual needs.
Generally, Schiceps need 30-40 protein-rich calories for every pound of body weight each day (1 cup of food)- but again, daily activity levels will usually demand higher amounts.
It's also essential to only feed your Chihuahua Schipperke mix high-quality products. Mixing those with fresh lean meats and veggies can ensure a healthy and balanced diet!
Exercising a Schipperke Chihuahua mix can be an entertaining activity for you and your pup! This high-energy breed is great to take on long walks, hikes, or runs.
Not only will your Chihuahua Schipperke mixes get the physical exercise they need, but it'll also give them the opportunity to explore new scents, sights, and sounds. Additionally, when games of fetch are included in the routine you'll be sure to tire out your little one after just a few minutes.
Overall, providing regular exercise isn't only important for your Schipper Chi's health but is also necessary for their mental stimulation as well. So grab a leash and set off on an adventure with your Schipperke Chihuahua mix today!
Male versus Female Schipper Chi
Male Schipperke Chihuahua Mixes are typically larger and heavier than females, exhibiting a broader chest and larger head. Their coat may also be coarser and thicker, while their faces often include a beard.
Female Schipperke Chihuahua Mixes tend to be more delicate looking than the males; they have lighter builds with thinner coats, smaller heads, and snouts, making them a bit less hardy and tenacious.
While either gender will make an excellent companion, their personalities can vary greatly depending on their gender – from the male's tendency towards strong protectiveness to the female's loving approachability.
Is it the Schipper Chi right for you?
Not great with small kids
If you have kids and are looking for a four-legged family pet, then there may be a better option than a Schipperke Chihuahua mix.
These dogs tend to be feisty, which might make them too challenging for your little ones. And while most mixes of the two breeds look adorable, they carry traits from both that could be difficult to manage around young children.
Chihuahuas are known for being courageous and independent and this can manifest itself as aggression with strangers, which isn't ideal if you have visiting kids in the house.
Likewise, Schipperkes are loyal to their owners making it hard for your kids to win their affection. All in all, when it comes to the Schipperke Chihuahua mix around children, it's best to err on the side of caution.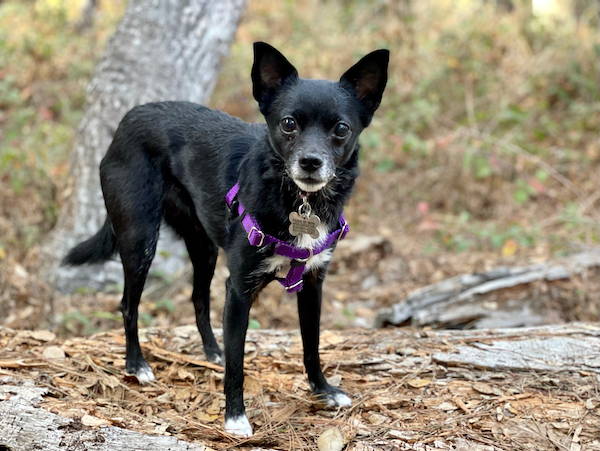 Great for apartment living
Living in an apartment doesn't have to be lonely with a Schipperke Chihuahua Mix as your pet. Not only do they love being around people, but they tend to be very joyful and lively companions. They're also known for being quiet, which is ideal if you don't want to disturb your neighbors.
Plus their size means you won't need much space for them to run around either- these are some well-rounded pups that everyone should consider! With the correct training, exercise, and attention from you, Chihuahua Schipperke Mixes have the potential to bring a lot of fun into your life and the lives of those around you.
You are an apartment dweller

You want low maintenance dog
You want a dog that doesn't bark

You want an hypoallergenic dog
What is a Schipperke Chihuahua Mix called?
Chihuahua Schipperke mixes are also sometimes referred to as Schipper Chi, Schip A Chi, or Schipperch.
What does a Schipperke Chihuahua Mix look like?
Schipperke Chihuahua mixes can look a bit different depending on which parent they take after the most. They are usually small, sturdy dogs with short legs and long bodies. Their coats can be black or brown, but they may also have spotted or merle patterns. Their ears and tails may be erect or floppy, and their faces can be quite flat or slightly rounded.
How long do Schipperke Chihuahua Mix live?
On average, Schipperke Chihuahua mixes live for about 12-15 years.