Rat Terrier Chihuahua Mix (Rat Cha) Breed information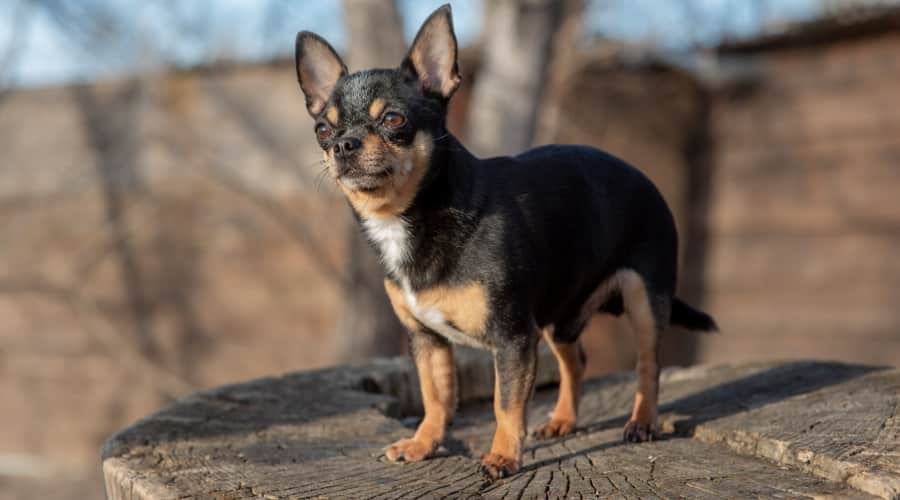 If you're looking for a dog with the perfect blend of energy and spunk, look no further than the Rat Terrier Chihuahua mix.
This unique Chihuahua crossbreed combines the energetic, intelligent Rat Terrier with the pint-sizedChihuahua to create an endearing canine companion that is as spirited as it is sweet.
Thanks to their small size, Rat-Chas a great choice for people who live in apartments or have limited space. So if you're ready, come on down and get ready to meet your new best friend!
Rat Terrier Chihuahua Mix
Rat-Cha, Chi-Rat, Chirat, Rat-Chi
fawn, red, grey, white, brown, sable, black
active people who live in apartments
friendly, loyal, intelligent, easy to train
Rat Terrier Chihuahua mix Origins
The origins of the Chihuahua dog breed are shrouded in mystery. Some believe that ancient civilizations like the Maya and Aztecs may have played a role in its development, as it shares some similarities with other ancient dog breeds.
But others argue that the Chihuahua must have simply emerged naturally, as it clearly shows signs of being hardy, self-reliant dog.
Whatever the case may be, one thing is certain: the Chihuahua has become one of the most popular dog breeds in the world, beloved by dog lovers all over for its charming personality and adorable appearance.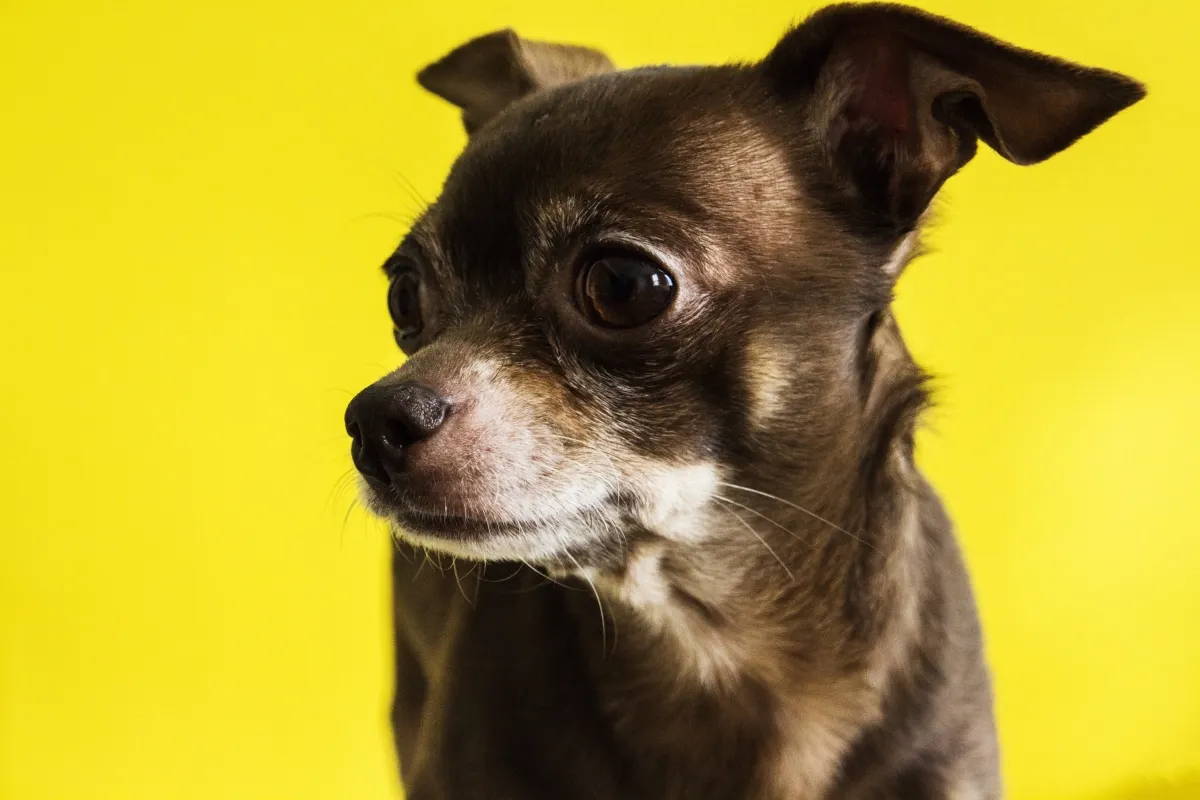 The Rat Terrier is a small and energetic dog breed with a long history of serving as an all-purpose working dog. Surprisingly, its origins can be traced back to early 19th-century England, where it was used to eliminate rodents and pests in bustling, urban environments.
In addition to its hunting prowess, this agile breed had great stamina and could cover large distances very quickly, making it perfect for tracking down prey or pursuing escaped rats. Over time, these small yet powerful dogs found their way into rural America and became beloved companions for farmers and other adventurers.
Today, the Rat Terrier remains one of the most popular dog breeds for households across the country, thanks to its history of excelling at everything from herding livestock to catching mice.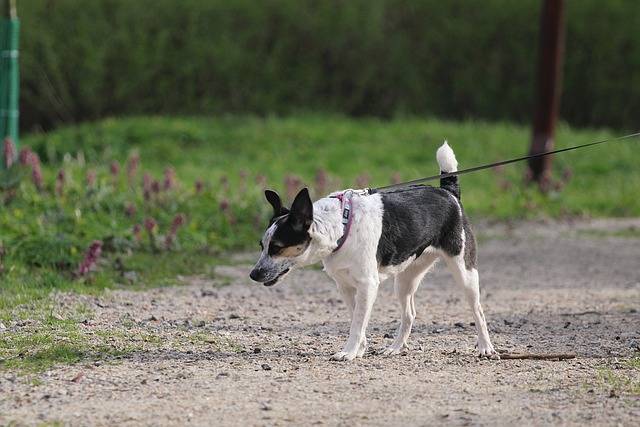 The Rat Terrier Chihuahua mix is a unique and intriguing crossbreed that originated in the 1990s. It is thought that this hybrid first evolved when dog breeders began experimenting with combining smaller dogs, like the beloved Chihuahua, with larger companion animals.
The end result was an adorable little pup with an even bigger personality. With its small, delicate stature and playful temperament, the Rat Terrier Chihuahua mix quickly became a popular choice among dog lovers everywhere. Today, these mixed breeds are adored for their charm and can be found in homes across the globe.
The Rat Terrier Chihuahua Mix has yet to be recognized by the A.K.C.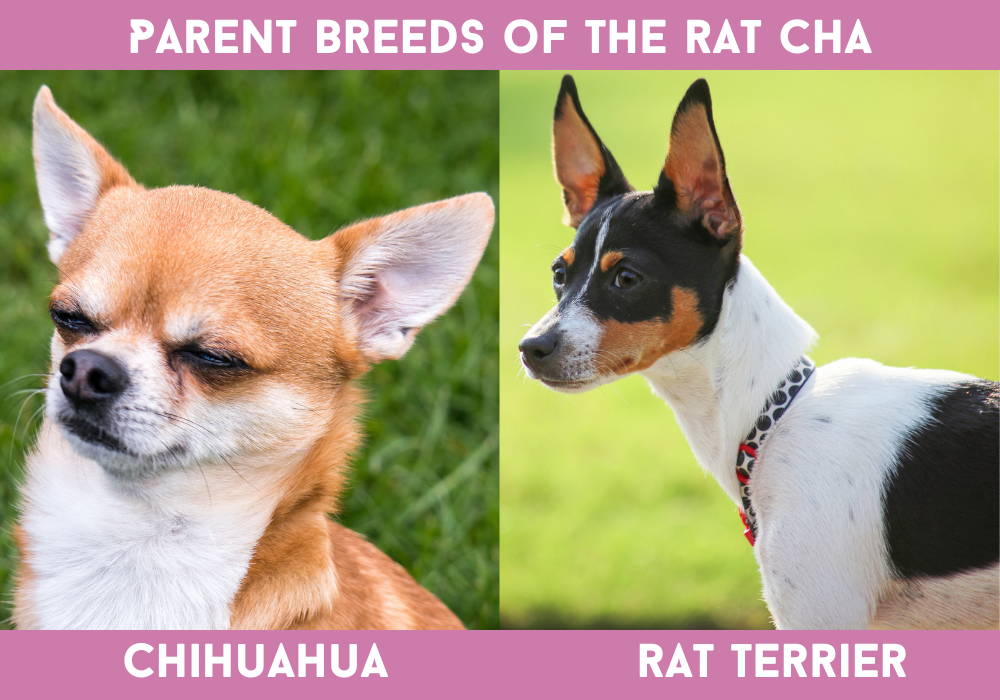 The Chihuahua Rat Terrier mix is a unique and intriguing combination of two very distinct dog breeds. With its small size, sleek fur, and sharp features, it has the appearance of a typical Chihuahua.
But at the same time, it also has many characteristics that are more typical of a Rat Terrier, such as long ears, and sturdy legs. Overall, this mixed breed is relatively compact but muscular, with short legs and a compact body.
With a height ranging from 12 to 14 inches and a weight between 11 and 15 pounds, this pint-sized pup packs a lot of oversized personality into his diminutive frame.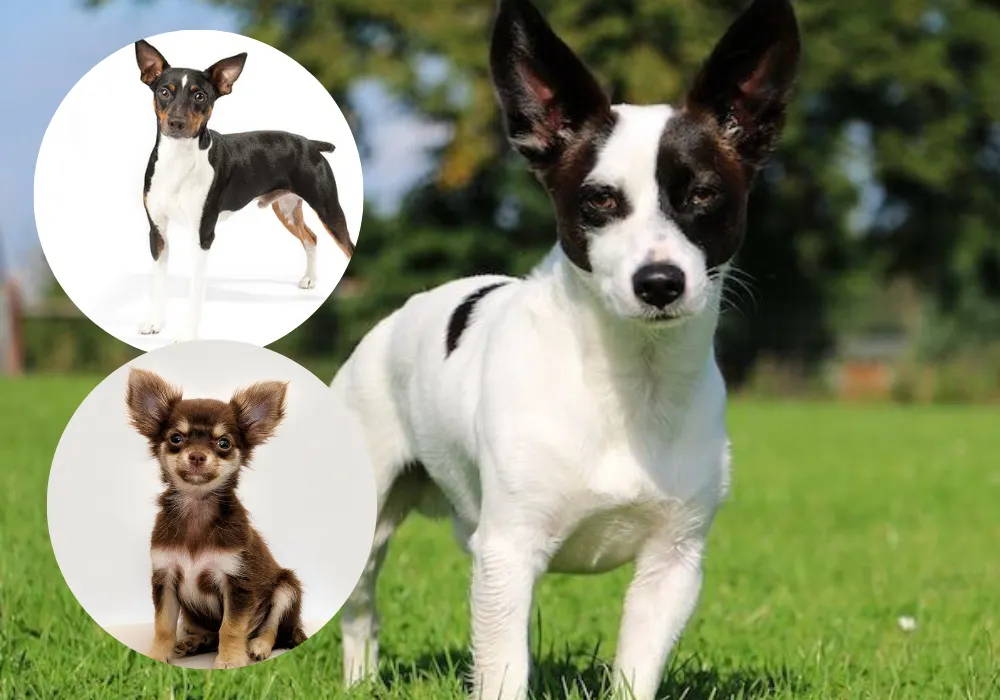 Chihuahua Rat Terrier Mix Temperament
The temperament of a Rat Terrier Chihuahua mix dog can vary greatly depending on a number of factors. Some Rat-Chas are outgoing, playful, and affectionate, while others may be shy or aloof around strangers and prefer to stick close to their owners at all times.
Generally speaking, however, these dogs tend to be intelligent and energetic. They love being active and enjoy playing games or going for frequent walks.
Furthermore, they can also be quite mischievous and are known to get into all sorts of trouble when left to their own devices! Overall, the temperament of a Rat Terrier Chihuahua mix dog is highly variable but typically energetic, curious, and enthusiastic about life.
There is no definitive answer to the question of whether Rat Terrier Chihuahua mix dogs get along well with other pets. Some dog owners claim that their Rat-Chas have formed strong bonds with various types of animals, including cats and other dogs, while others report that their mixes can be aggressive and territorial.
However, one thing is certain: it largely depends on the individual dog. Whether or not a Chihuahua Rat Terrier mix gets along well with other pets often comes down to how these dogs are socialized and trained from a young age. Some owners take the time to gently introduce their Rat-Cha to other animals in a calm, controlled environment, while others simply let them run free and play together as they please.
Ultimately, the key to fostering harmonious relationships between different pets is patience, vigilance, and plenty of positive reinforcement for good behavior.
The answer to this question is a resounding "Yes!" Chihuahua Rat Terrier mixes are notorious for shedding and can leave their owners dealing with tumbleweeds of fur around the house.
Rat-Chas come from two breeds that have quite different coat types, making them more prone to excessive shedding than other hybrids.
In general, Chihuahuas tend to have short, fine coats that are not too difficult to groom. On the other hand, Rat Terriers often have much thicker fur and require more frequent brushing in order to keep shed hairs under control. Together, these traits create a mix that sheds constantly throughout the year, often leaving owners scrambling for their lint brushes and vacuums on a daily basis.
Chihuahua Rat Terrier Mixes are not hypoallergenic.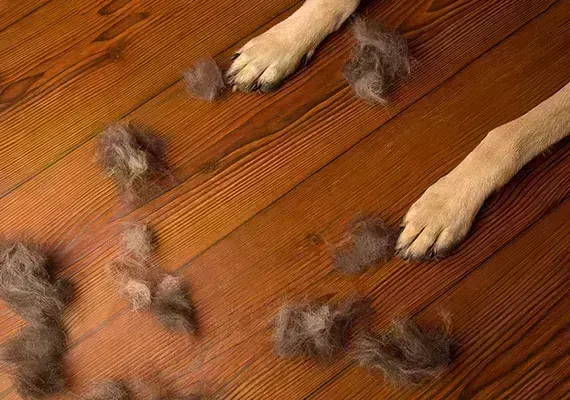 Chihuahua Rat Terrier mixes typically have a lifespan of between 13 and 18 years.
While these Chihuahua Rat Terrier mixes may inherit some of their physical and behavioral traits from their parent breeds, they also inherit the same health issues.
Rat Terrier Chihuahua mixes are prone to a highly debilitating condition called patellar luxation. Patellar luxation occurs when the knee joint becomes unstable and is unable to properly support the weight of the dog, resulting in pain and difficulty walking.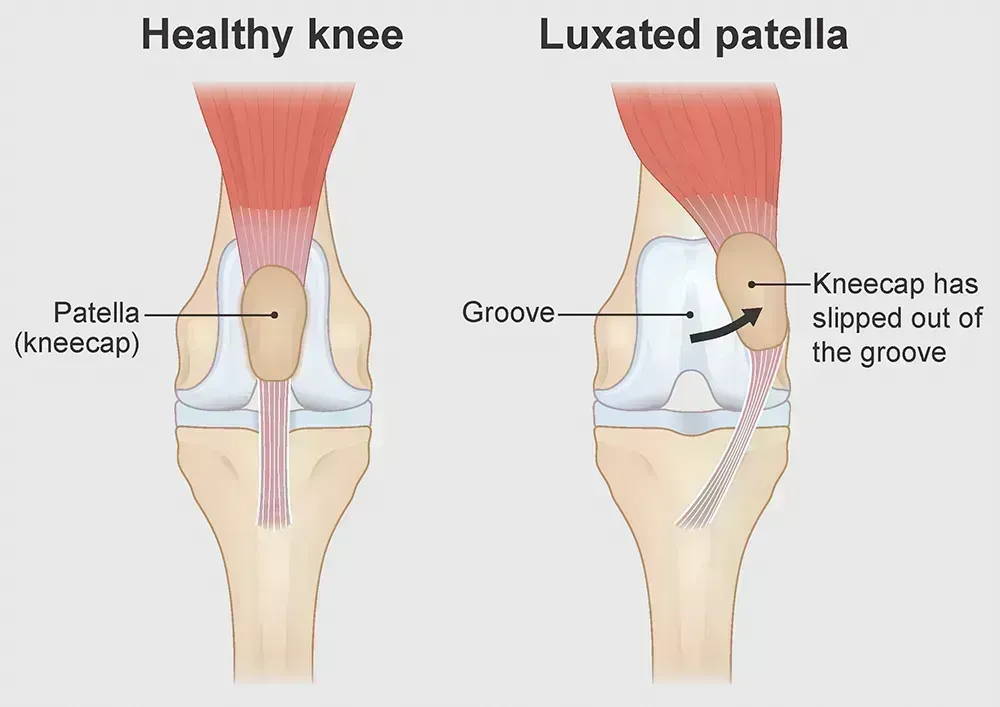 Rat Terrier Chihuahua mixes are prone to hip and elbow dysplasia, a painful condition in which the joints of the hips and elbows grow improperly. This can lead to severe inflammation, stiffness, and discomfort for the Rat-Cha.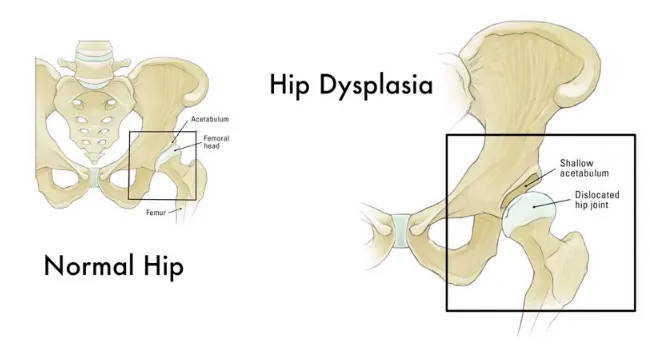 One major issue that Rat Terrier Chihuahua mixes often experience is collapsed trachea. This condition affects the windpipe in the throat and causes it to partially close, resulting in difficulty breathing for the Rat-Cha when engaging in intense physical activity or coughing fits.
Luckily, there are many treatment options available for dogs that suffer from this condition, such as anti-inflammatory medications or supportive harnesses and collars.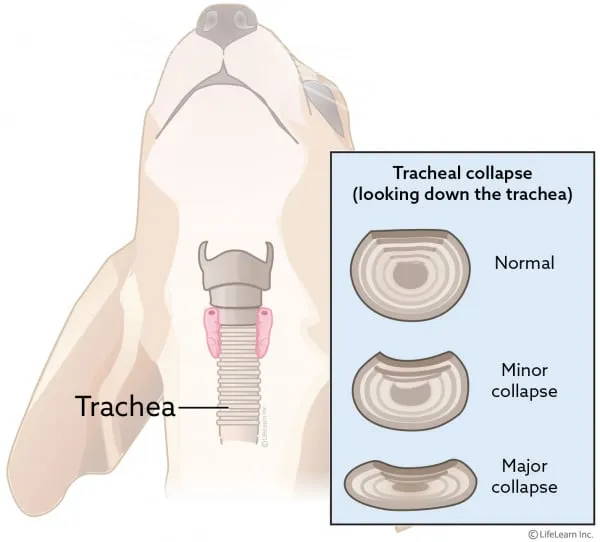 How to get a Rat-Cha Puppy?
Whether you choose to go through a rescue or a breeder, you'll no doubt find a loving companion that will bring joy to your life.
Consider adopting a Rat Terrier Chihuahua mix from a rescue! These adorable pups are a mix of two beloved breeds and are known for their energetic personalities and loyal nature. Rescue organizations offer a great opportunity to give a home to a dog in need while also finding the perfect addition to your family.
Most well-known Rat Terrier rescues in the US:
New Rattitude
Ratbone Rescue
http://www.ratbonerescues.com/
California Rat Terrier Dog Rescue Group Directory
Although they can be found in shelters, some people prefer to go through a breeder to ensure they get a specific mix. When choosing a breeder, make sure to do your research and ask plenty of questions about the Rat Chas's lineage and health history.
Getting a Rat-Cha from a reputable breeder can lead to a long and rewarding relationship with your furry best friend.
Rat-Terrier Chihuahua Mix Care
When caring for a Chihuahua Rat Terrier Mix, you must consider grooming, exercising, training, and feeding.
When it comes to grooming a Rat Terrier Chihuahua Mix, there are a few key tips that every dog owner should keep in mind. First and foremost, be sure to use only high-quality dog grooming products designed specifically for short-haired breeds.
You'll also want to invest in a quality brush that can help you detangle your Chihuahua Rat Terrier mix' coat and remove excess shedding. Depending on the type of mix your Rat-Cha has, he may require regular trims or professional bathing services if her coat tends to get matted or dirty more quickly than other breeds.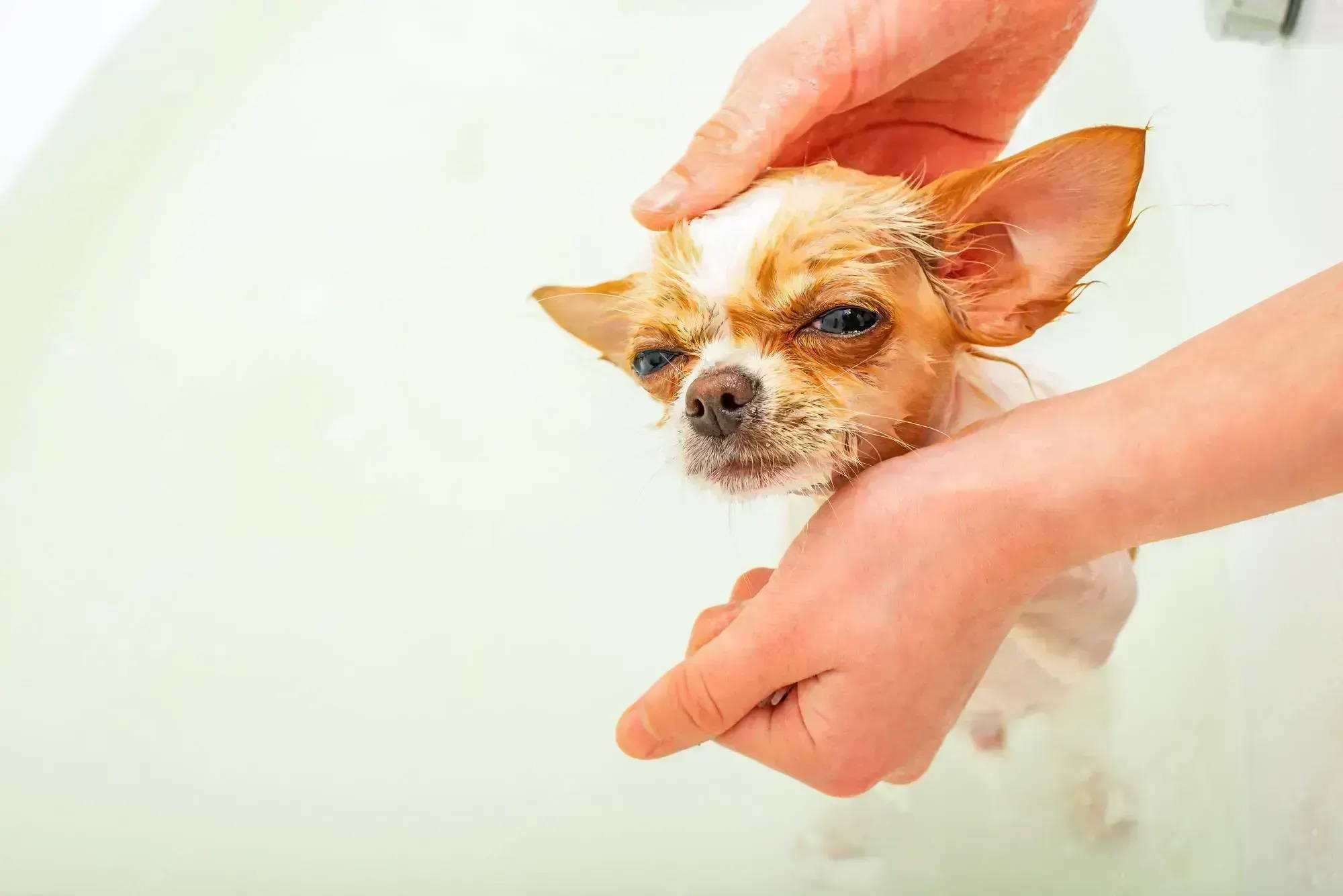 Training a Rat Terrier Chihuahua mix dog can be a fun, but challenging experience.
First and foremost, it's important to establish yourself as the pack leader, using positive reinforcement and consistent commands to let your pup know who's in charge.
When training your Chihuahua Rat Terrier mixe, it's also essential to set clear boundaries and enforce them consistently. This will help keep your Rat-Cha focused on the task at hand and prevent him from getting distracted.
Additionally, it's important to engage your Rat-Cha in lots of fun activities and exercises to keep him mentally stimulated and physically fit.
On average, an active Rat-Cha puppy will need about 300-400 calories per day (1/2 cup of food), while an older Rat-Cha will need somewhere between 250 and 300 calories per day (1 cup of food).

In addition, the diet needs of Rat Terrier Chihuahua Mix dogs should include plenty of protein and fiber. These nutrients help to promote healthy muscle and organ development, as well as supporting digestive health.
The Rat Terrier Chihuahua Mix is a high-energy breed that requires plenty of regular exercise to stay healthy and happy.
A good way to get your Rat Terrier Chihuahua Mix moving is by taking frequent walks or jogs around the neighborhood. This is not only great exercise for the dog, but it also gets you outside and enjoying some fresh air and sunshine!
Another great option for exercising your Chihuahua Rat Terrier mix is playing games or fetch in a large, fenced-in yard. This can help to tire out your dog while also giving them some quality bonding time with you!
If you have the space and resources, consider enrolling your Rat Terrier Chihuahua Mix in a group training class or agility class. Not only will this give your Rat-Cha plenty of exercise as they learn new skills, but it will also be great socialization for them to play with other dogs and people. Just make sure that all participants are up to date on their vaccinations, particularly rabies shots!
Some people might prefer males Chihuahua Rat Terrier mixes over females, due to factors like perceived aggressiveness or tendency towards marking behaviors. Other people may be more interested in females Rat-Chas due to their reputation for being gentler and better with children.
Some qualities that may be relevant when choosing between male and female Chihuahua Rat Terrier mixes include temperament, trainability, exercise needs, and overall health.
Is it the Rat Cha right for you?
Not great with small kids
When it comes to small children, the Rat Terrier Chihuahua mix is definitely not the best choice.
This mischievous little dog has a tendency to get into trouble, and its high energy levels mean that it can often be difficult to control in a busy home setting.
In addition, many Chihuahua Rat Terrier mixes are prone to nipping and biting due to their high prey drive. With these factors in mind, it should come as no surprise that these mixed breeds do not make the best companions for young children who are full of energy and always on the move.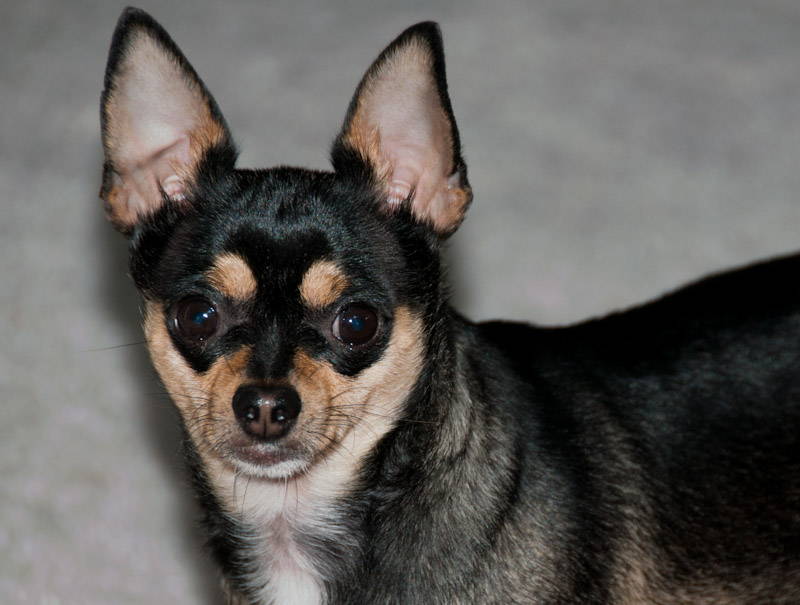 Great for apartment living
If you're looking for a fun and energetic dog but don't have a lot of space, a Rat Terrier Chihuahua mix is the perfect companion for you.
These hybrid dogs are known for their small size and playful personalities, making them a great choice for apartment dwellers who don't have much outdoor space.
You don't have a lot of space

You want a dog that doesn't shed a lot

You don't have time to train a dog
You don't want a needy dog

You are away from home a lot
What is a Rat Terrier Chihuahua Mix called?
A Rat Terrier Chihuahua Mix is commonly referred to as a Rat-Cha.
What does a Rat Terrier Chihuahua Mix look like?
Rat-Chas are small dogs that typically inherit the physical traits of both their Chihuahua and Rat Terrier parents. They often have a short, smooth coat that can be either black, brown, or white in color. Additionally, Rat-Chas usually have large, pointy ears and a long tail that is carried high when they are excited or alert.
How long do Rat Terrier Chihuahua Mix Mixes live?
Rat-Chas typically have a lifespan of between 13 and 18 years.