Maltese Chihuahua Mix (Malchi) Breed information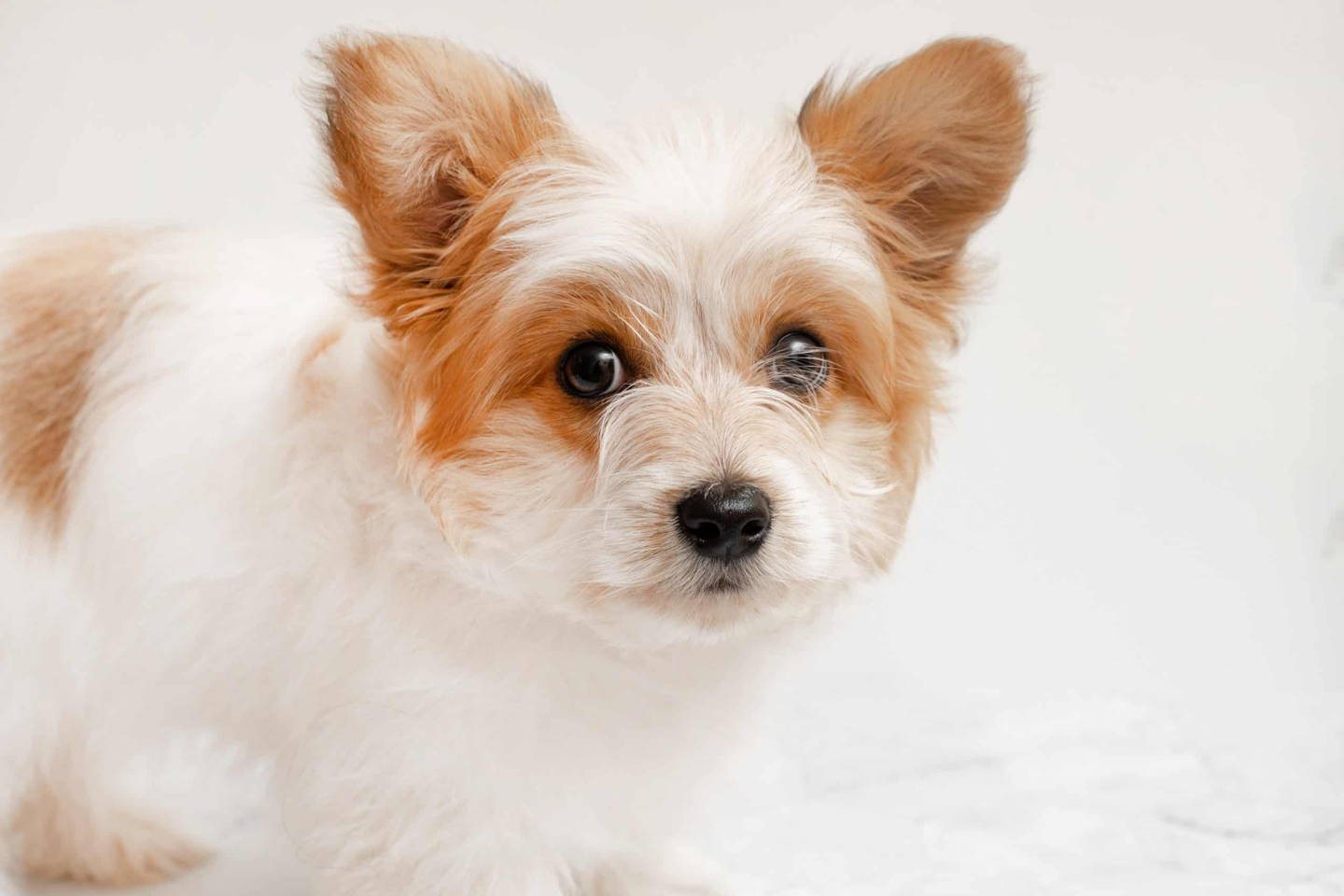 If you're looking for a lap dog that's small enough to take with you everywhere, the Malchi could be the perfect breed. This cross between the Maltese and the Chihuahua is known for being playful and affectionate and is sure to make a great addition to your household.
The Maltese is a gentle and loving dog, while the Chihuahua is energetic and playful. The combination of these two breeds makes the Malchi an affectionate and lively dog that is perfect for older couples looking for a lap dog.
white, black, cream, brown
seniors, families with older children, apartment dwellers
quiet households looking for a small dog
The Chiuaua is a toy breed that is named after the Mexican state of Chihuahua. The breed is believed to have originated in China, and it is thought that Chinese traders brought it to Mexico. The first recorded mention of the Chihuahua in Mexico was in the book "The Travels of Marco Polo", which was written in the 13th century.
The book described a small, white dog with long ears that was native to China. It is not clear when the breed began to be known as the Chihuahua, but it is thought that the name was given to the breed by the Aztecs.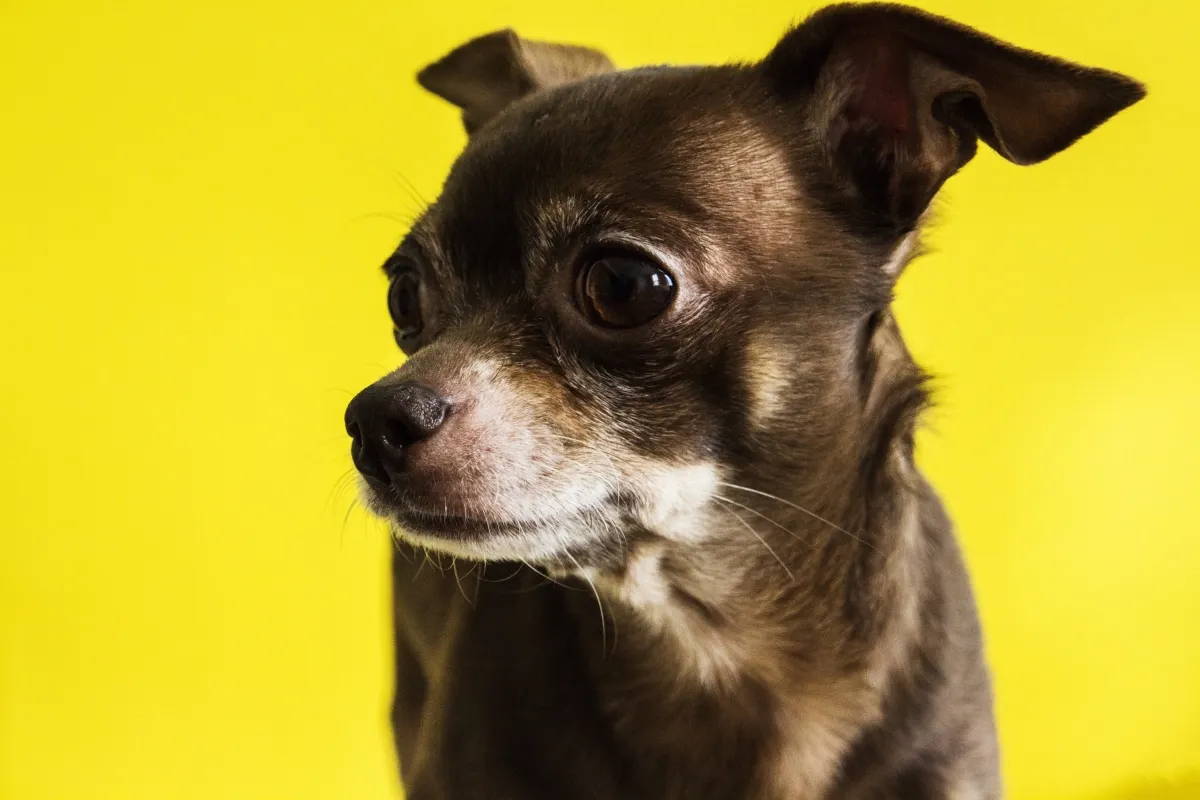 The Maltese is a small dog with a long, silky coat. Maltese dogs are gentle, playful, and affectionate dogs that make great companion animals.
The Maltese is thought to have originated on the island of Malta, off the coast of Italy. The earliest known references to the Maltese date back to around 1000 BCE. In ancient times, the Maltese was prized as a companion dog by wealthy Roman and Greek families.
The breed eventually spread throughout Europe, and they became popular lapdogs in England during the Victorian era. Today, the Maltese is one of the most popular small dog breeds in the world.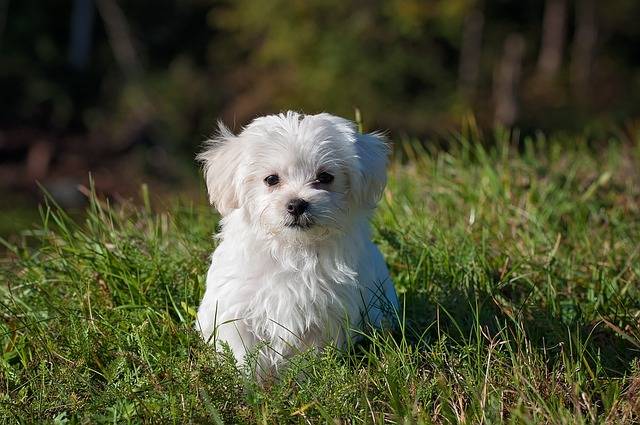 While the exact origins of the Malchi are unknown, it is believed that this hybrid first appeared in the United States in the late 1990s. Since then, the popularity of the breed has continued to grow, and today they can be found in homes all across the country.
In order to be recognized by the AKC, dog breeds must meet certain criteria, including having a documented history of at least 30 years. The Malchi, also known as the Maltese Chihuahua Mix, is a hybrid dog breed that does not meet this criterion.
The Malchi is not recognized by the AKC, but it is recognized by other organizations, such as the American Canine Hybrid Club (ACHC) and the International Designer Canine Registry (IDCR).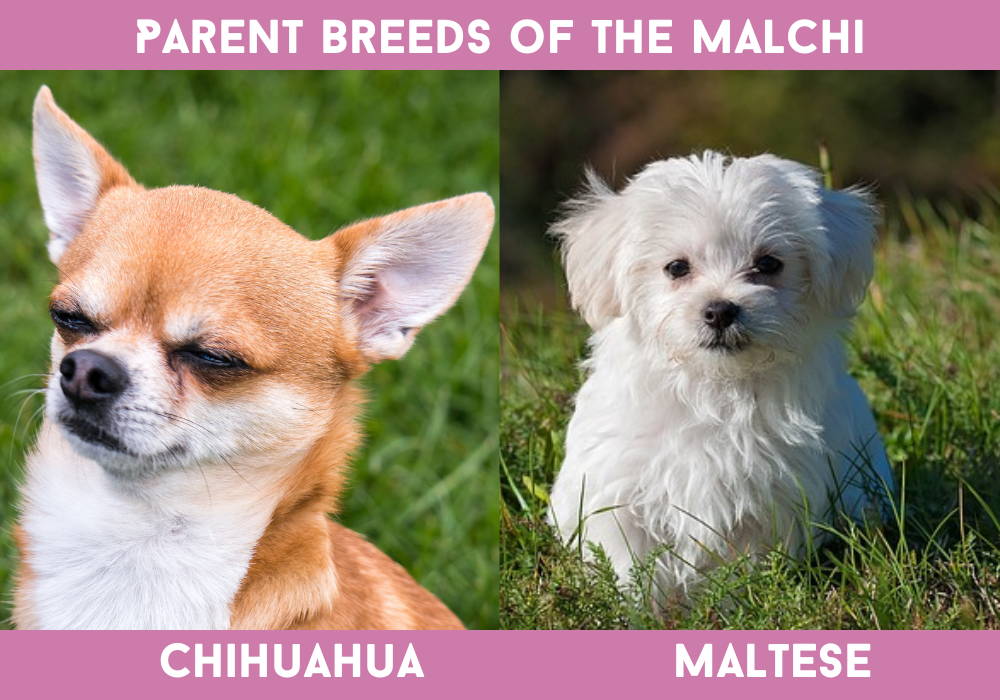 As its name suggests, the Chihuahua Maltese mix is a cross between a Chihuahua and a Maltese.
The average Chihuahua Maltese mix weighs between 5 and 8 pounds and stands 10 to 15 inches tall at the shoulder.
The coat of a Chihuahua Maltese mix can vary in length and texture, but is typically either short and silky or long and flowing.
The most common coat colors are white, black, and brown, but there is a wide range of colors and patterns that can occur in this mixed breed. Whatever the coat color, one thing is for sure: a Chihuahua Maltese mix is a beautiful dog that will be sure to steal your heart.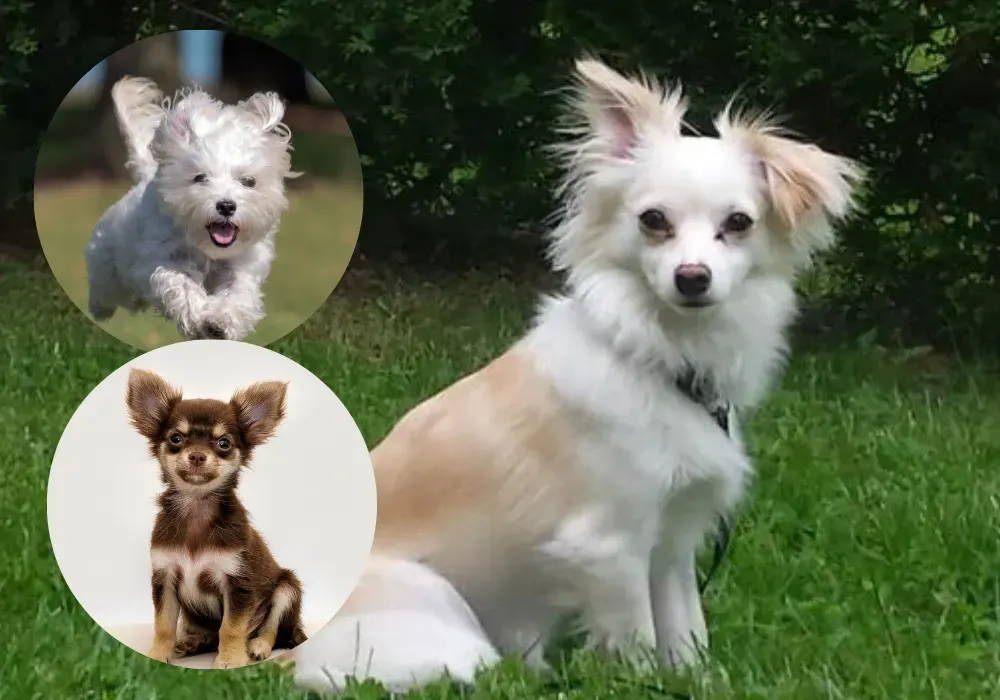 Both spirited and protective, Chihuahua Maltese mixes make great guard dogs for their owners but are very particular about who they let close.
Aggression may arise if people are allowed to make him feel uncomfortable or threatened, so caution around children is highly recommended - early socialization and regular training sessions can definitely help with this though!
Due to his intense loyalty, the Maltese Chihuahua mis is known to prefer one-on-one attention from family members than being included in rambunctious group activities - particularly those involving other pets or young kids.
These little pups are full of character and love to bark at everything, so if you're looking for an alert and attentive guard dog, this might just be the breed for you.
However, if loud noises aren't your thing, this isn't the canine companion for you.
Can Maltese Chihuahua mixes get along with other pets? The answer may surprise you.
Maltese Chihuahua mixes are actually known to be quite good with other pets, including dogs, cats, and even rabbits.
This is likely due to their gentle and social nature. Of course, every dog is different, and it's important to introduce any new pet slowly and carefully to make sure everyone gets along. But if you're looking for a Maltese Chihuahua mix that will get along well with your other pets, you're in luck.
It is important to socialize the Maltese Chihuahua mix with other dogs from an early age. This will help ensure that they are comfortable around others. It is also important to have realistic expectations when introducing your Malchi to other dogs.
Maltese Chihuahua mixes are not immune to conflict and may need some supervision when around other pets.
One of the most appealing features of Maltese Chihuahua mixes is their low-shedding coats.
While they do shed some hair, it is usually much less than other breeds. This makes them a good choice for people who are allergic to dog hair or who simply don't want to deal with a lot of shedding.
Although they don't shed a lot, the Chihuahua Maltese Mix is a toy-sized dog that is not considered to be hypoallergenic.
The reason for this is that the Maltese component of the mix is known to be one of the most allergy-prone breeds. As a result, people who are allergic to dogs may find that they are also allergic to Maltese Chihuahua mixes.
If you are considering getting a Chihuahua Maltese Mix, it is important to consult with an allergist beforehand to ensure that you will not have any reactions to the breed.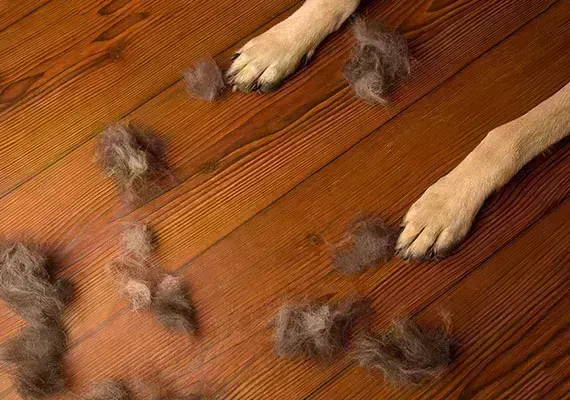 While the Maltese Chihuahua mix is a relatively healthy breed, there are a few health concerns that potential owners should be aware of.
Malchi dogs often suffer from patellar luxation, a condition in which the kneecap slips out of place.
This can cause pain and lameness and may require surgery to correct. Another common issue is tracheal collapse, which occurs when the cartilage surrounding the trachea (windpipe) weakens and collapses. This can lead to difficulty breathing and even death if not treated promptly.
Additionally, Maltese Chihuahua Mixes are prone to dental issues such as overcrowding and tooth loss, so regular dental care is essential.
How to find a Maltese Chihuahua Mix Puppy?
You can get a Malchi dog through a breeder or a rescue.
If you've made the decision to find a breeder to adopt a Malchi, there are a few things you can do to ensure you find a reputable and responsible breeder.
Conduct research and compile a list of breeders in your area, ask for recommendations from fellow dog lovers, and schedule visits to meet the breeders and their pups in person.
By taking the time to find the right breeder, you can rest assured that your new furry friend will receive the proper care, love, and attention they deserve.
Instead of searching for breeders or pet stores, consider adopting a Chihuahua Maltese mix from a rescue organization. Not only will you be giving a deserving dog a second chance at a happy life, but you can also save yourself the hassle of training a new puppy.
Research rescue organizations in your area and inquire about any Maltese Chihuahua mixes they might have available for adoption. Don't be afraid to ask questions and get to know the dog before making a decision. With patience and persistence, you may just find your new furry best friend through a rescue.
Here are the most well-known Chihuahua rescues in the USA:
Chihuahua Rescue & Transport
https://www.chihuahua-rescue.com/
Texas Chihuahua Rescue – helping small dogs live big dreams
https://texaschihuahuarescue.org/
Arizona Chihuahua Rescue – Big Hearts for Little Dogs
When caring for a Chihuahua Maltese Mix, you must consider grooming, exercising, training, and feeding.
The Maltese Chihuahua Mix typically has a long, silky coat.
This coat does require some regular upkeep in order to prevent tangles and matting. You'll want to brush them often, and you may need to trim the hair around their eyes and ears to keep it from obscuring their vision or getting caught in their ears.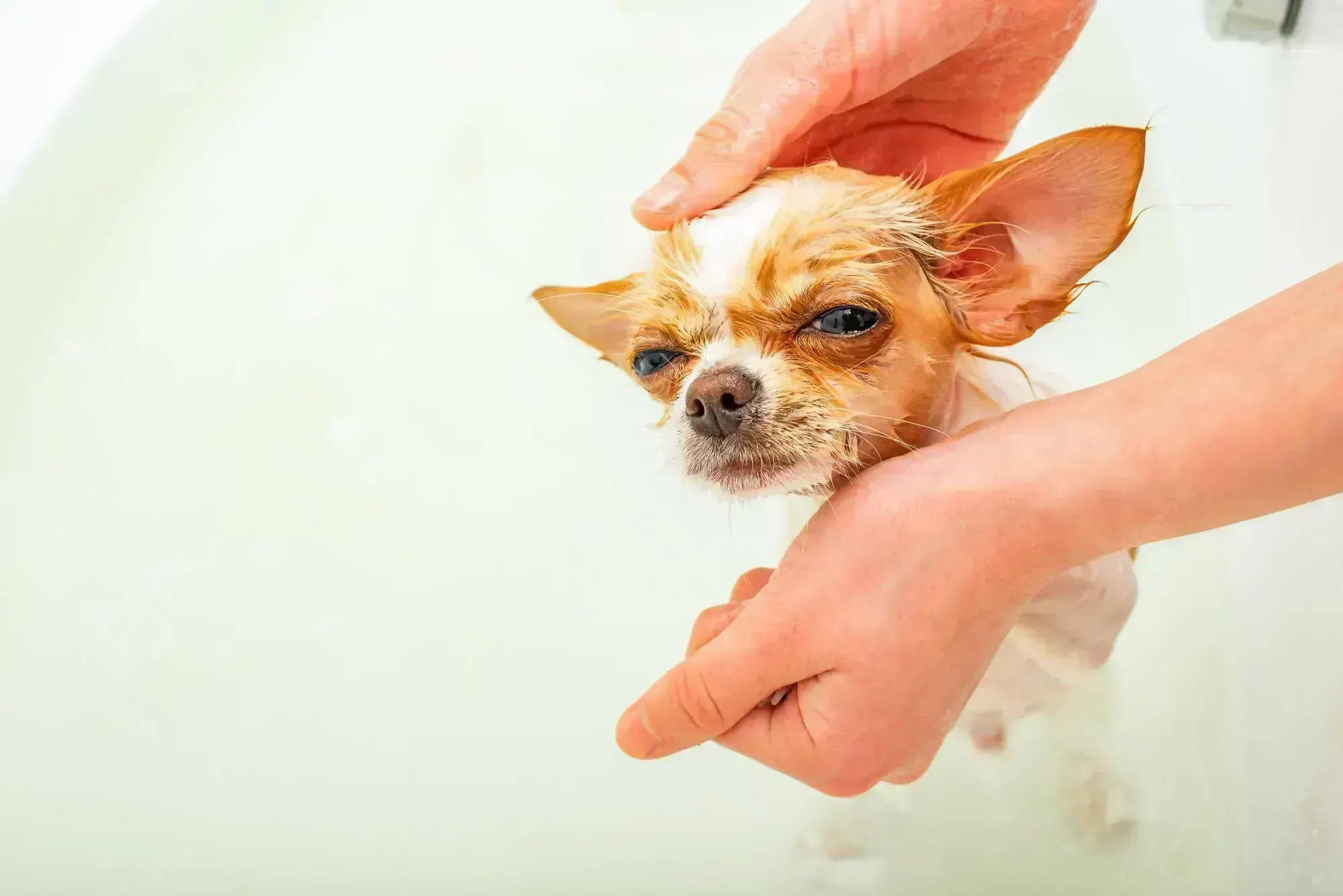 Training is an important part of owning any dog, but it is especially important for a Malchi dog. This breed is known for being particularly needy, and without proper training, a Chihuahua Maltese Mix can quickly become unmanageable.
A well-trained Maltese Chihuahua mix will be much more enjoyable to live with, and will be less likely to cause problems in the home.
In addition, this breed is prone to separation anxiety, so it is important to start training early on how to stay calm when left alone.
Feeding a Chihuahua Maltese mix dog is all about finding the right balance between giving them enough nutrition to stay healthy, but not so much that they become overweight.
When choosing what type of food you should give your pup, always make sure it is specifically designed for small breeds.
Additionally, try to keep meals relatively regular; if possible it is a good idea to feed your Chihuahua Maltese mix two smaller meals per day rather than one large one. Lastly, don't forget to update their diet as they age or if their activity level changes, as the goal is to ensure your pup stays healthy.
The Malchi dog is one of the lowest-maintenance breeds when it comes to exercise.
This is due to their small size and relatively sedentary lifestyle. However, this does not mean that the Chihuahua Maltese Mix does not need any exercise at all.
Like all dogs, they will benefit from a daily walk or play session. But overall, the Maltese Chihuahua mix is well-suited for people who do not have a lot of time for dog walks or runs.
One difference between Chihuahua Maltese Mixes males and females is that males tend to be larger. Male Machi dogs also tend to have longer snouts. Additionally, males tend to have more blocky heads, while females have more tapered heads.
Finally, males typically have a thicker coat than females. This difference is due to the fact that males need to protect themselves from the elements more than females do.
Is it the Malchi right for you?
Not great with small kids
The Chihuahua Maltese Mix is not ideal for families with young children.
This is because the Malchi can be easily agitated and is prone to nipping.
In addition, the Malchi is not very tolerant of loud noises or rough handling, which can be common in households with young children.
As a result, the Chihuahua Maltese Mix may become stressed or anxious in a household with young children, leading to behavioral problems.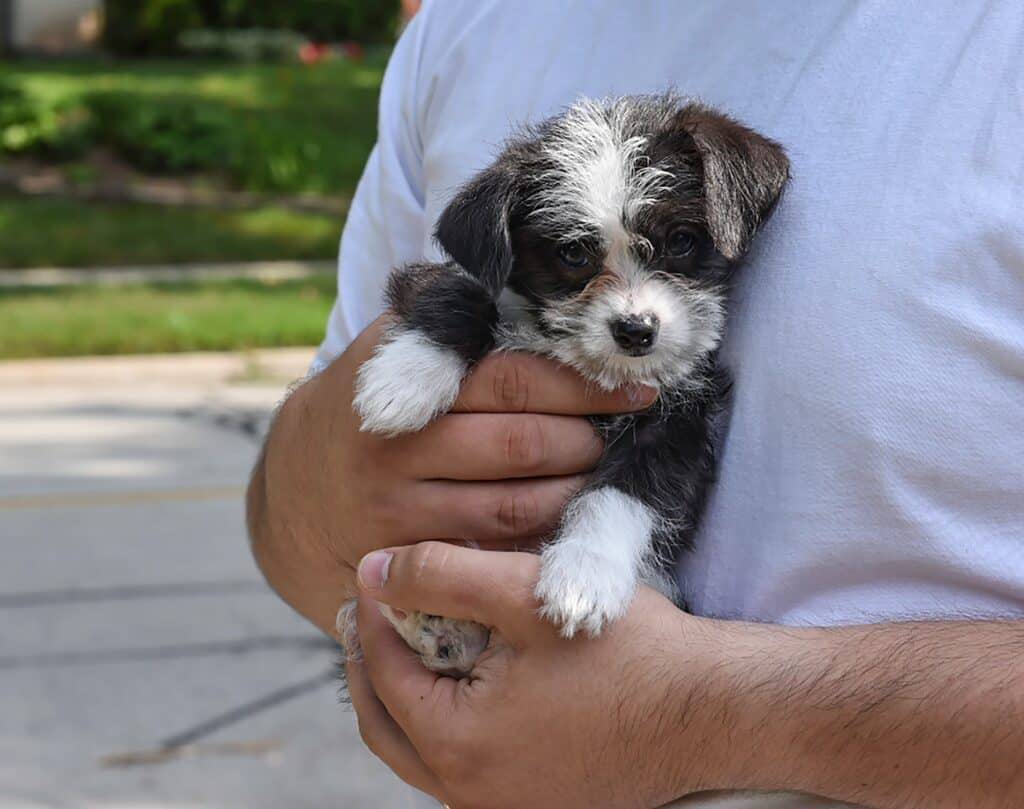 Chihuahua Maltese Mixes are the ideal pet for an older couple with a low activity level.
These dogs are small in size, which makes them easy to handle. In addition, they don't require a lot of exercise, which makes them perfect for couples who don't have a lot of time or energy for walks or playtime.
You want an affectionate lap dog

You live in an apartment or small house

Your don't have another dog
You don't want a dog that barks

You don't have time or patience to train a dog
What is a Chihuahua Maltese mix called?
A Maltese Chihuahua Mix is commonly known as a Malchi dog. They can also be called Maltechi or Malachi.
What does a Chihuahua Maltese mix look like?
Maltese Chihuahua Mixes can vary in appearance, but they typically have a small to medium build with long, straight hair. They may also have large, round eyes and erect ears.
How long do Maltese Chihuahua mixes live?
The average lifespan of a Maltese Chihuahua mix is 12 to 15 years.