Lhasa Apso Chihuahua mix (Chi Apso) Breed information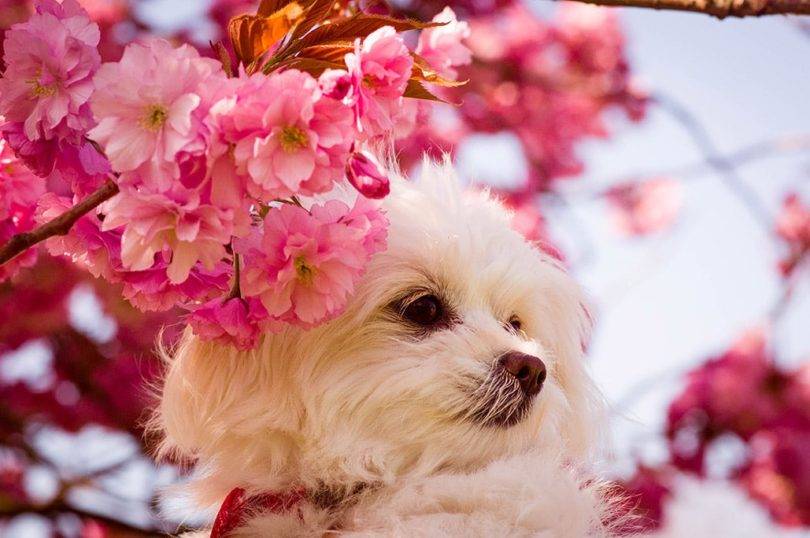 The Chi Apso is a delightful furry companion whose mix of two spunky friendliest breeds - Chihuahua and Lhasa Apso - creates the perfect pet for those with busy lifestyles or first-time owners.
As one might expect from its look, the Lhasa Apso Chihuahua Mix carries itself with confidence and cheerfulness, making it easy to bond with its family.
With an average weight of 10-20 pounds, Chi-Apsos are cute companions that don't take up too much space! Just make sure to keep them in cooler climates, as their long and dense double coats require optimum temperature.
black, white, cream, brown, pied
first-time dog owners, families with young children
highly adaptable, easy to train, playful, intelligent
Chiwawa dogs are famously small dogs originating in the state of Chihuahua, Mexico. They may be little, but they have a big personality that is sure to bring plenty of joy to their owners.
Chihuahuas typically have large, round eyes, as well as a tendency to be fiercely loyal and protective of their owners. Although they may be small in stature, Chihuahuas tend to make up for this with bravery and courage; oftentimes even seemingly fearless when facing danger.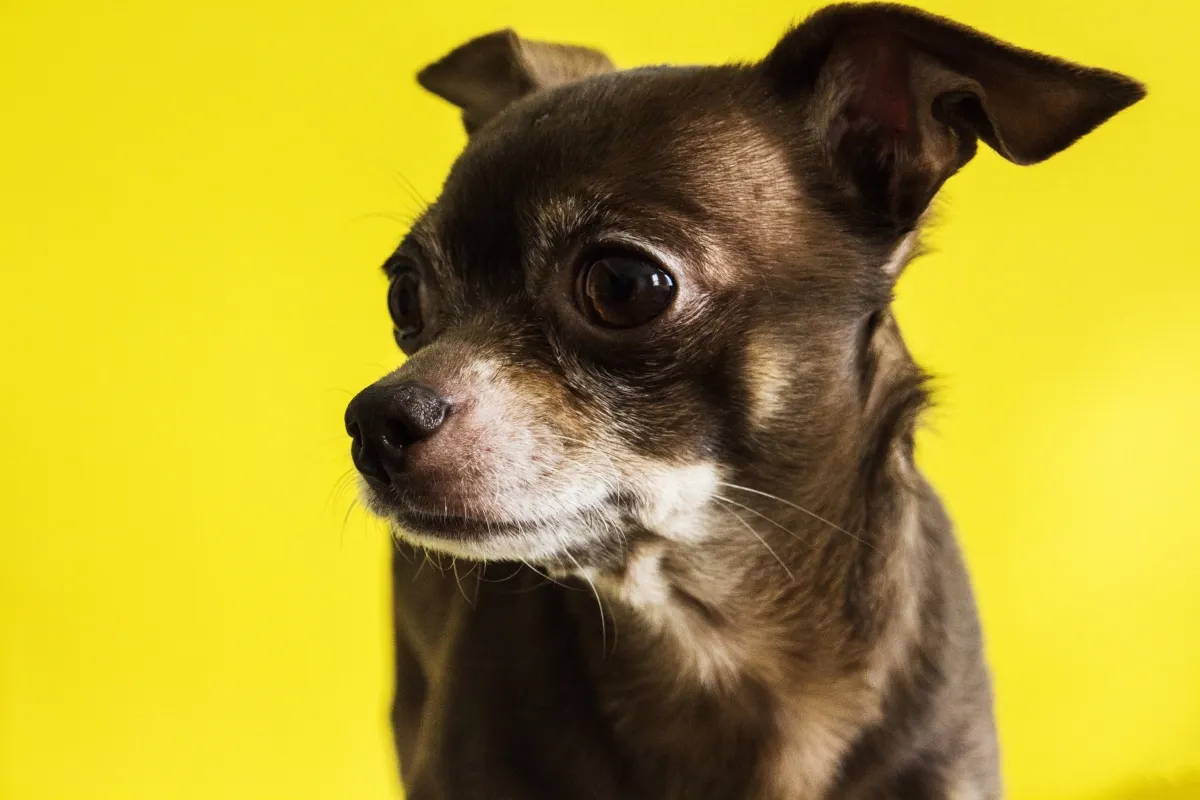 The Lhasa Apso is an ancient breed from Tibet, where they were kept as guard dogs by Buddhist monks. Despite their small size (generally growing to be no larger than 11 inches at the shoulder) they're a sturdy and robust breed with long 3-foot coats that make them look larger than they really are.
Their long hair isn't just for looks—it was meant to protect them from the harsh high altitude of the Tibetan mountain range. They're intelligent, loyal, and lively—they love playing but tend to wear themselves out easily so shorter play sessions are best.
All in all, they've been groomed through centuries of domestication to make great companions—and their natural protection instinct might still be intact!
The Lhasa Apso Chihuahua Mix, commonly known as the Chi-Lhasa, is one of the most adorable hybrid dog breeds. These lively and charismatic pups often adopt the temperament of both parent breeds: they are confident like Chihuahuas, but a bit more relaxed than Lhasas.
Although the Lhasa Apso Chihuahua Mix does not have pure-bred status, both breeds it hails from are old hands at the American Kennel Club.
The Chihuahua has been a member of their Toy Group since 1904 and the Lhasa Apso joined them in 1935.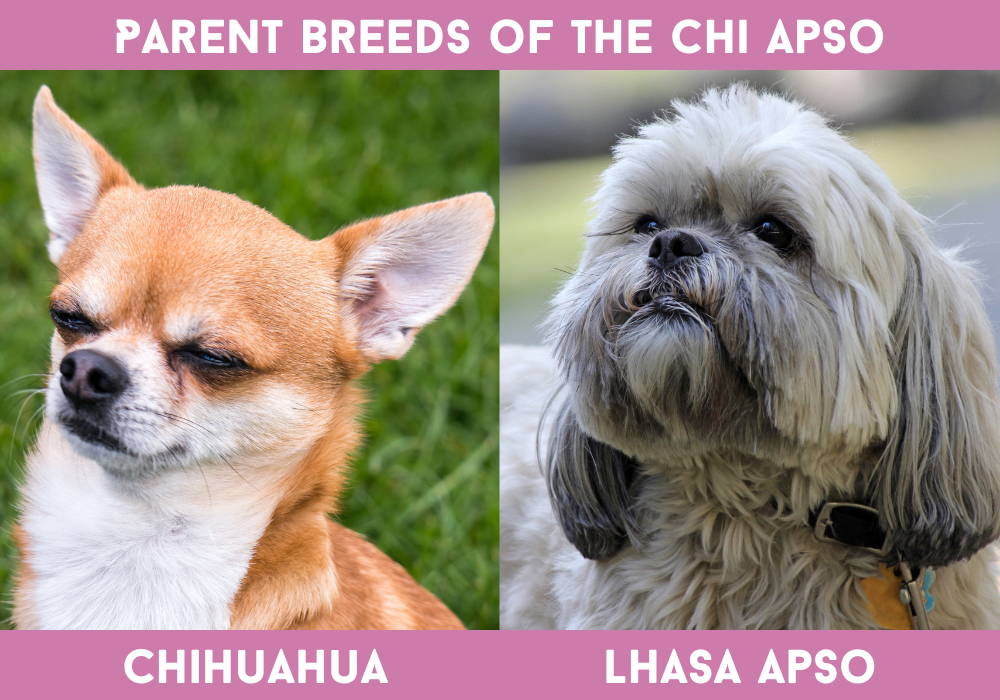 The Lhasa Apso Chihuahua Mix has large dark eyes that are set deep in its head and usually floppy, pendant-shaped ears. Their muzzle is a medium length with a round black nose, and they have small but well-defined teeth which sometimes appear with an underbite, a trait common to the Lhasa Apso parent.
Despite its petite size, the Lhasa Apso Chihuahua Mix tends to be surprisingly sturdy and muscular, with short but strong legs. Its coat is dense, straight, and velvety soft, although coat colors can vary greatly from golden to brown to tan to black and white.
On average, the Lhasa Apso Chihuahua Mix stands between 7 to 11 inches tall and weighs in at 10 to 20 pounds. While it's important to note that their size can vary depending on which parent breed they take after more heavily, this is a dog breed that tends to be small rather than medium-sized.
Lhasa Apso Chihuahua mixes can be a bit unpredictable, given the distinct personalities of each parent breed. The beloved Lhasa Apso has a long history as a sacred Guard Dog for Buddhist monasteries, so it is no surprise that these pups have been bred to be loyal and protective, as well as quite aloof if unfamiliar faces come near.
On the other hand, Chihuahuas tend to have an attitude that could border on aggressive at times and are often known to bark loudly and constantly. Yet, both breeds also enjoy close bonds with their human owners and view them as pack leaders.
So while they may not always agree on how best to show their protection, your mixed-breed pup will most likely never fail to alert you when something's amiss in your home.
Socializing your Lhasa Apso Chihuahua Mix from a young age is essential. If done properly, you will have a well-rounded and friendly pet who loves to explore the world around them.
Given their small size, Chihuahua Lhasa Apso Mixes don't have much of a prey drive so even cats make good friends for them. One thing is for sure: these days there's no need for your pet to feel alone out there; with proper socialization, this breed can learn to get along with family members and furry friends!
When thinking of a canine companion, it's important to consider traits like shedding and whether or not it will be an issue in your home. If you are considering a Chihuahua Lhasa Apso mix, you may be wondering - do they shed?
The short answer is yes, but the amount of shedding will depend on which parent breed the Apso Chi takes after most. Generally speaking, Chihuahuas are known for minimal shedding whereas Lhasas Apso shed quite a bit. Since this is a hybrid breed, your Chihuahua Lhasa Apso Mix could be somewhere in between.
To get an idea of how much you should expect them to shed, consult their breeder for more information about their coat type or inquire about their parents' shedding habits.
Chihuahua Lhasa Apso Mixes are not hypoallergenic.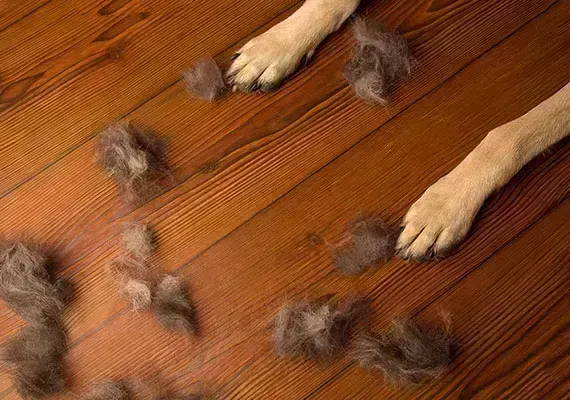 Lhasa Apso Chihuahua Mixes typically have a lifespan of between 12 and 15 years.
While Chi-Apsos may inherit some of their physical and behavioral traits from their parent breeds, they also inherit the same health issues.
If you're the proud owner of a Lhasa Apso Chihuahua Mix, then you should know about the condition termed luxating patella. This genetic affliction can cause your Chi Apso's knee joint to slip out of its normal position, causing a wide range of symptoms including limping and discomfort.
The good news is that this condition can be managed and treated with medication or surgery - whichever is most appropriate depending on the severity and development of the issue.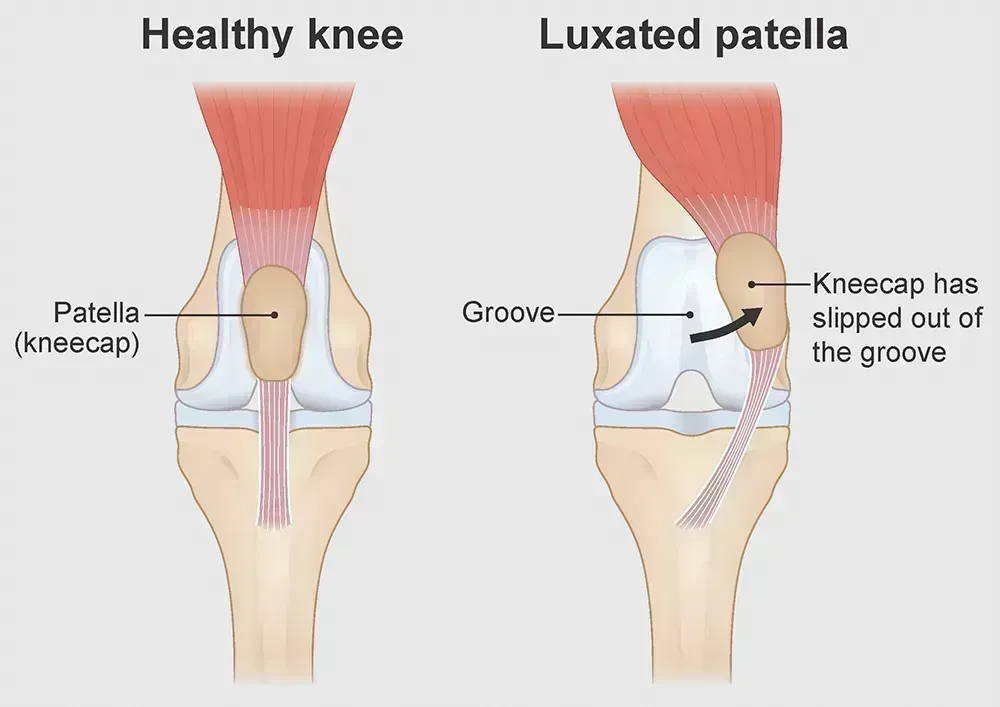 Even for a small breed dog like the Lhasa Apso Chihuahua mix, hip dysplasia can still be a risk. The larger body, the heritage of the Lhasa Apso, and the smaller stature of the Chihuahua typically lead to this joint disease
during adulthood where arthritis can develop over time.
Owners should take steps to keep their Chi Apso comfortable by providing plenty of rest, warm bedding, and low-impact activities such as short walks or swims.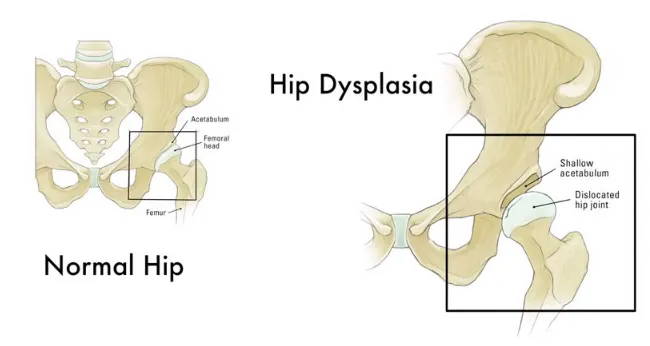 Lhasa Apso Chihuahua Mixes can suffer from tracheal collapse. Tracheal collapse is a life-threatening condition and one of the common issues seen in small-breed dogs.
It occurs when a dog's trachea narrows and collapses, reducing airflow to the lungs. Symptoms of tracheal collapse include coughing, choking, and difficulty breathing.
If your Lhasa Apso Chihuahua Mix is exhibiting any of these signs, it's important to seek veterinary help right away as this condition can rapidly become worse without proper medical treatment.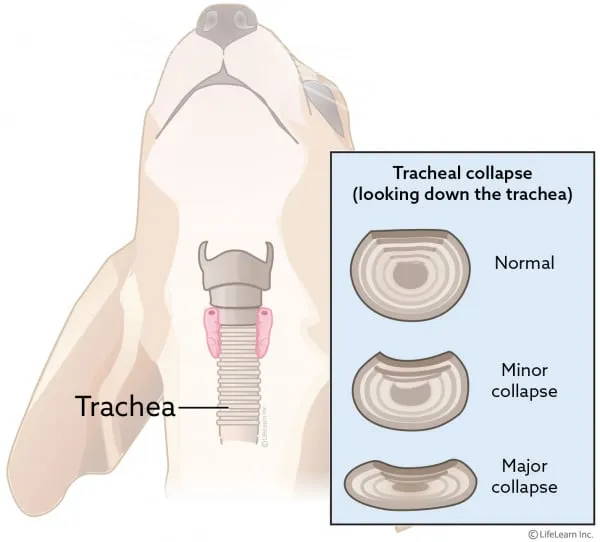 When caring for a Chihuahua Lhasa Apso Mix, you must consider grooming, exercising, training, and feeding.
The Lhasa Apso Chihuahua Mix requires a moderate amount of maintenance.
To keep that beautiful fur nice and shiny, brushing should take place at least once a week. A pin brush is all you need to untangle those pesky knots and mats and if needed, you can use a comb too.
If your Chi Apso needs an extra special makeover every now and again it's best to get him groomed every 4 to 7 weeks - this will result in ultimate coat perfection! To top it off, an occasional bath (but not too often!) will ensure that your Chi Apso remains clean and fluffy looking.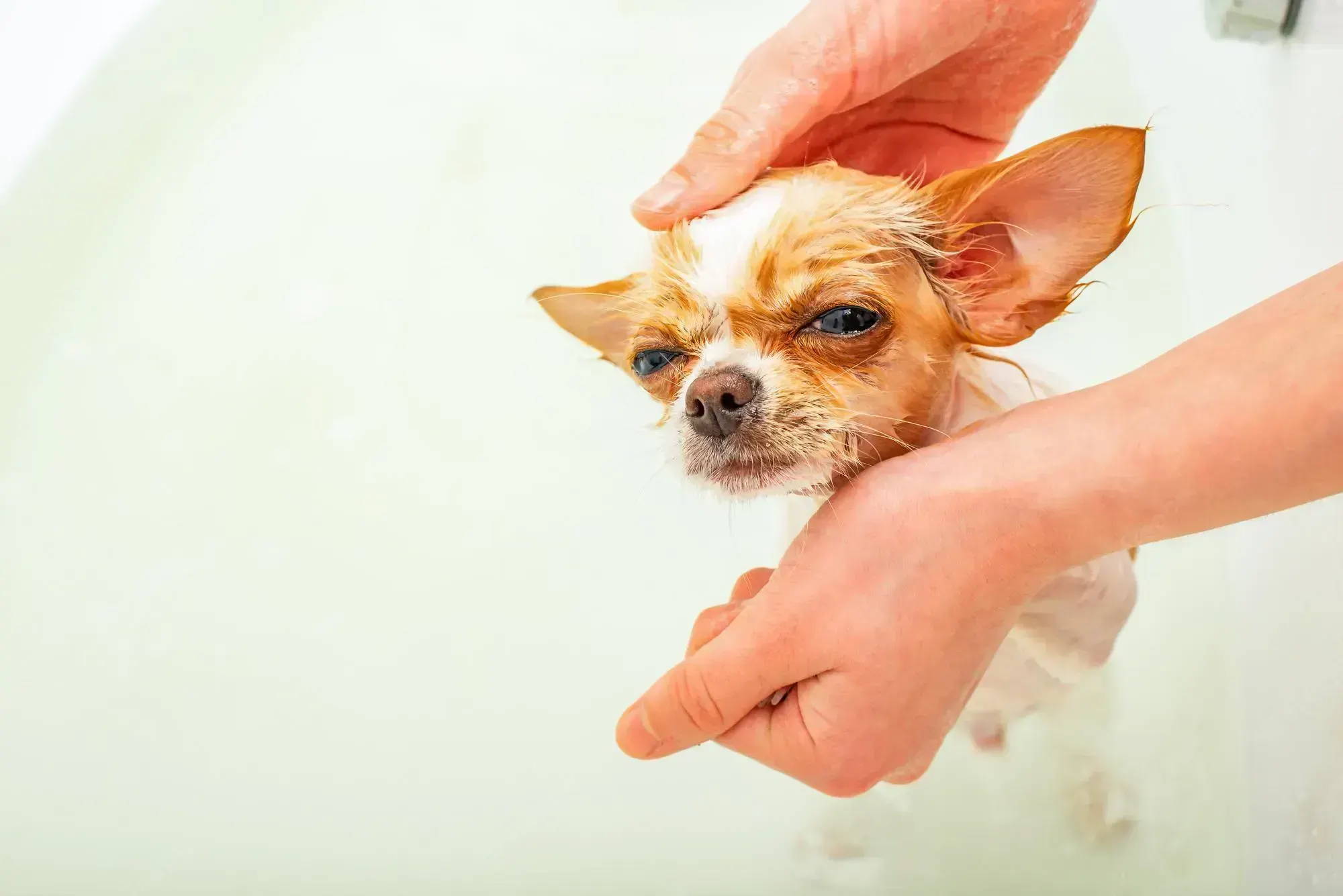 Just like any other breed, the Chi Apso can benefit from conscious reinforcement of any positive traits through daily activities, such as playtime, regular walks, and occasional treats or rewards.
At the same time, it's important to take extra care not to accidentally reward negative behavior as owners may do without even realizing it; instead, seek out advice from someone with experience in raising well-trained and obedient dogs.
That way, you can ensure that your Chi Apso is the best that it can be with plenty of structure, consistency, and love!
The Lhasa Apso Chihuahua Mix might be small, but they have big appetites! They have more muscles than your average tiny pup, so they need something with a bit more protein to help them get the energy they need.
If you take your Chi Apso out for extra-long runs or hikes, consider investing in food made specifically for active dogs. Just remember not to overfeed your Chihuahua Lhasa Apso Mix - one cup of kibble per day (divided into two meals) should give them all the sustenance necessary. Lastly, make sure that clean, cool water is always available - hydration is key!
Chi Apsos are a small dog breed, but they need to exercise, too.
Despite their small size, however, they only have relatively "low" demands for exercise. While you may feel compelled to take them on a run, experts suggest walking them instead.
Aim for at least five miles each week and encourage them to get out and stay active for 30 minutes every day.
When it comes to appearance, male and female Chihuahua Lhasa Apso Mixes have some similarities; both possess a sleek, silky coat and charmingly large eyes.
However, there are some notable distinctions between the genders as well; male Lhasa Apso Chihuahuas tend to be somewhat larger with more brawny musculature, whereas their female counterparts often have a slender figure adorned with beautiful flowing fur.
Both males and females have excellent personalities that make them great family pets – they're lively, affectionate and loving animals that bring joy to those around them!
Is it the Chi-Apso right for you?
Not great with small kids
For families looking to add a four-legged friend to their lives, Lhasa Apso Chihuahua mixes are an excellent choice. Not only are they small enough for smaller homes and apartments, but they're also sturdy enough to withstand physical interaction with young children.
Thanks to the Lhasa Apso in their genes, this mixed breed has a dense yet soft body which makes it a great companion when little hands want to pet and cuddle them. While Chihuahua Lhasa Apso Mixes have the potential to be tolerant of kids, adult supervision is still recommended for everyone's safety - after all, it's never too safe to chance when dealing with youngsters!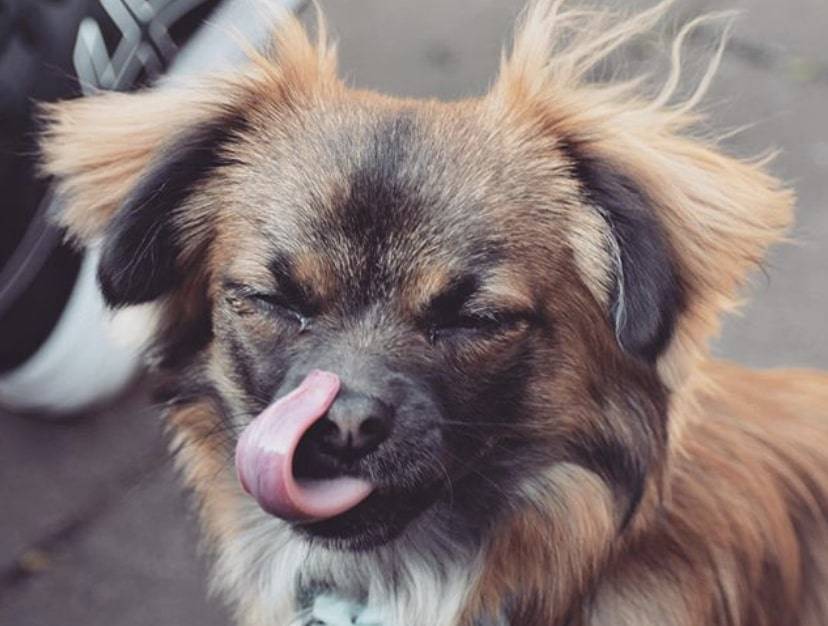 Great for first-time dog owners
Lhasa Apso Chihuahua Mixes are the perfect pet for any first-time dog owner who wants a loyal and loving companion.
Not only are they smart with an independent nature, but it's hard to beat their low-maintenance needs. These gorgeous little pups have short hair that barely sheds, need just a few minutes of brushing a week, and require minimal exercise - making them the ideal pet for busy owners or small living spaces.
Plus, with the combined traits of both parent breeds, these pooches just might be the most loyal and willing to please out of all dog breeds.
So if you're looking for an easy-going companion that loves nothing more than being near you, then the Lhasa Apso Chihuahua Mix could be your perfect match!
You want a low maintenance dog
You want an hypoallergenic dog

You don't want a yappy dog
What is a Lhasa Apso Chihuahua Mix called?
A Lhasa Apso Chihuahua mix is known simply as a Chi Apso.
What does a Lhasa Apso Chihuahua Mix look like?
The Lhasa Apso Chihuahua mix is a small breed dog with long fur and usually brown or black coloring. They are generally longhaired, although there may be some variations in their coat length or texture depending on the genetic makeup of each individual dog.
How long do Lhasa Apso Chihuahua Mixes live?
The Lhasa Apso Chihuahua mix can typically live for 12 to 15 years.