Chihuahua Kidney Problems: Prevention & Treatment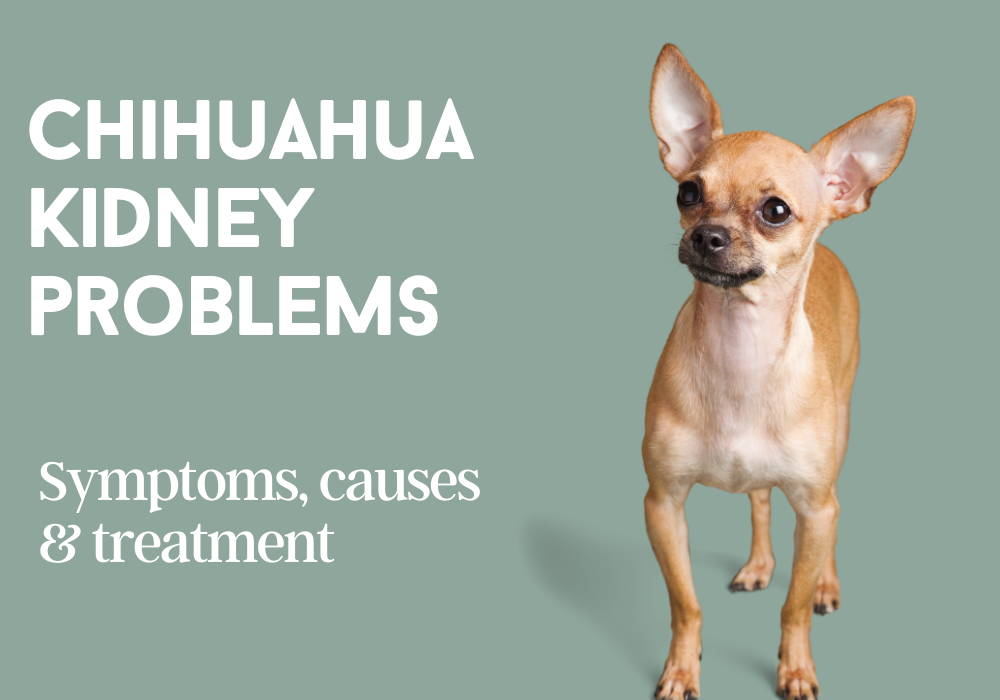 Chiuauas share similar body functions with humans, including kidney function. The kidneys in Chihuahuas balance nutrients and filter waste, while also regulating blood pressure, improving red blood cell production, and aiding calcium metabolism.
If kidneys aren't functioning properly, it can lead to severe health issues in Chihuahuas. Therefore, it is important to recognize the signs of kidney disease in Chihuahuas and take steps to prevent and treat the condition.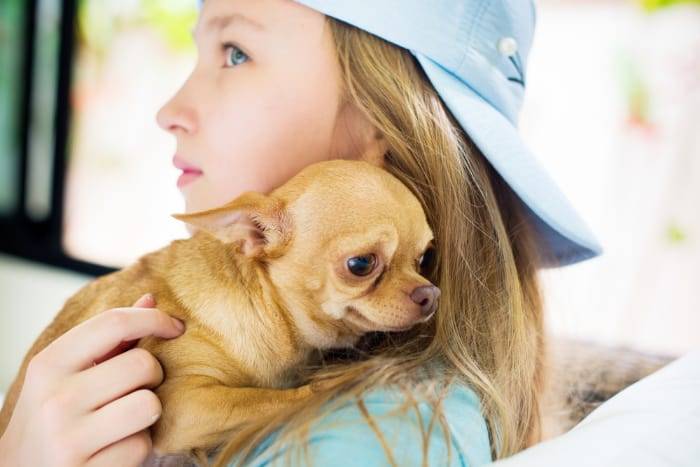 What are the signs of kidney problems in Chihuahuas?
Here are some signs to keep an eye out for:
- Increased or decreased water intake
- Altered urination patterns: volume and frequency.
- Lack of enthusiasm towards playing or engaging with others.
- Noticeable decrease in appetite.
- Nausea and abdominal distress
- Significant weight loss without cause
- There is blood present in the urine
- Dental disease which can indicate itself through a few clear signs: pale gums, bad breath, and mouth ulcers.
The two different types of kidney problems in Chihuahuas
Chihuahuas' kidney issues come in two types: acute or chronic. Acute kidney malfunction surfaces in a few days, whereas chronic kidney failure is a slow process.
Dangers for your Chihuahua's kidneys often arise from ingesting toxic substances such as antifreeze, household cleaners, or spoiled food. Additionally, urinary blockages can cause a decrease in blood flow to the kidneys, leading to infection. Stay vigilant to prevent kidney issues in your Chihuahua.
Kidney issues may also result from:
- Severe dehydration
- Heat strokes
- Snake Bites
- Leptospirosis (a bacterial infection)
It is crucial to detect chronic kidney disease in Chihuahuas early on, as the damage to their organs is irreversible. While immediate treatment can help with acute kidney problems, preventative measures are key to preserving your Chihuahua's health.
When your Chihuahua is diagnosed with kidney disease or failure, the treatment plan will vary based on the severity of the condition. Initially, your vet will focus on treating any underlying conditions that are contributing to the issue, such as dehydration, chemical poisoning, or infection.
Your Chihuahua's care plan may entail:
- Medication that promotes urine production.
- Administering fluids through intravenous therapy
- Balancing blood levels with electrolyte addition
- Medication to alleviate vomiting.
- Soothing solution for stomach discomfort
- Dialysis
- Changes in diet
- Anti anemia medication
- Blood pressure control
How to prevent kidney problems in Chihuahuas?
Preventing kidney issues in Chihuahuas is achievable using multiple methods:
Keep them away from chemicals
Ensure your Chihuahua's safety by preventing access to household chemicals and cleaners.
Chihuahuas are natural chewers, which means simply storing chemicals in a closed cabinet isn't sufficient to prevent harm. Don't be fooled into thinking "child-proof" seals will protect your Chihuahua. To keep your Chihuahua safe, you need to take extra precautions.
To prevent Chihuahuas from accessing and consuming hazardous chemicals, it's important to store plastic bottles in secure locations such as locked cabinets or high-up areas.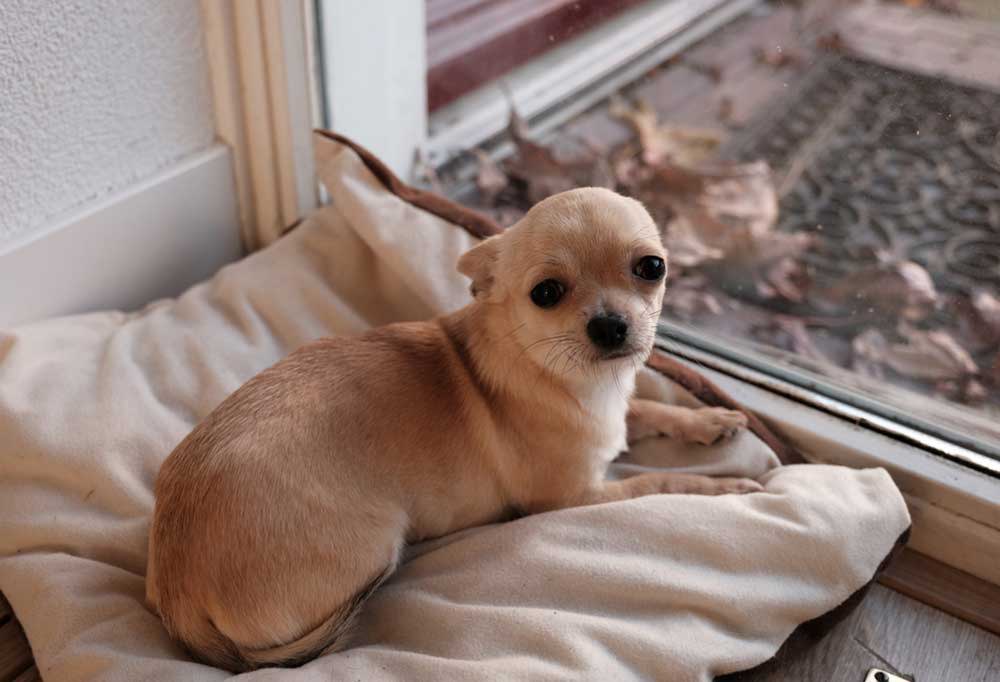 Limit exposure to medications
Keep your Chihuahua safe from harm by not allowing them access to medications, food, and other substances, in addition to hazardous household cleaners and chemicals.
These could include:
- Raisins
- Prescription and over-the-counter drugs, like ibuprofen
- Grapes
- Contaminated water sources
Maintain proper dental hygiene
Keeping your Chihuahua's teeth clean is crucial for their long-term health, as poor dental hygiene can lead to chronic kidney disease. Consult with your vet to determine the frequency of teeth cleanings and inquire about food and treats that can promote dental hygiene in Chihuahuas.
Also read:
Chihuahuas Kidney Problems, the FAQs
What happens if kidney disease goes untreated?
Untreated kidney problems in Chihuahuas can be fatal. The development of life-threatening conditions often follows. Self-diagnosis and treatment at home are not recommended in case of kidney failure suspicion.
How long can a Chihuahua live with kidney problems?
How long your Chihuahua lives with kidney problems depends on the severity of the condition, and how quickly treatment is initiated. Quality healthcare and proper medication can improve their quality of life and extend their lifespan. If kidney disease is managed rigorously in its early stages, many Chihuahuas can live for years.
What is the best diet for a Chihuahua with kidney problems?
Generally speaking, low-protein diets are recommended for Chihuahuas with kidney problems as they can help reduce strain on the kidneys. In addition, low-salt foods are recommended to minimize water retention and prevent an increase in blood pressure which can further stress the kidneys. Lastly, make sure your Chihuahua has access to plenty of fresh drinking water at all times.
Are there any home remedies for Chihuahuas with kidney problems?
It's important to note that most kidney problems cannot be cured or reversed. Despite this, there are steps you can take at home to improve their condition and comfort.
Giving your Chihuahua vitamins A, B-complex, E and C can help promote kidney health. Additionally, supplements like omega-3 fatty acids and antioxidants will reduce inflammation which can help protect your Chihuahua's kidneys. You can also offer your pup fresh vegetables such as broccoli, cauliflower, kale or spinach, and pumpkin puree to promote kidney health.