Japanese Chin Chihuahua Mix (Chin Wa) Breed information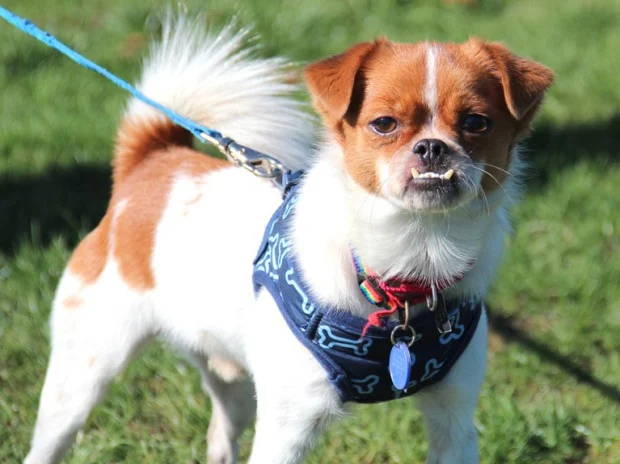 The Japanese Chin Chihuahua mix is a perfect balance of two great breeds. The Japanese Chin is known for its friendly and loyal temperament, as well as its endearing cuteness.
On the other hand, the Chihuahua encapsulates sassiness, spunk, and intelligence into its little body. The combination of these two world-renowned breeds creates a pup that is lively and loving all in one. With both parents' round eyes and petite frames, they are sure to be an incredibly adorable companion dog!
Japanese Chin Chihuahua Mix
brown, white, red, black, cream
apartment dwellers, experienced dog owners
yappy, loving, affectionate, territorial, stubborn
The Chihuahua dog is one of the tiniest, yet most popular, dog breeds. This energetic and playful pup can be found in different colors, ranging from black and brown to blue and cream.
The Chihuahua may be tiny in size, but they sure don't let anyone forget it! They have a lot of personality and make excellent companions for their owners. As long as the Chihuahua is given enough exercise and attention, it will repay you with loyalty, affection, and devotion.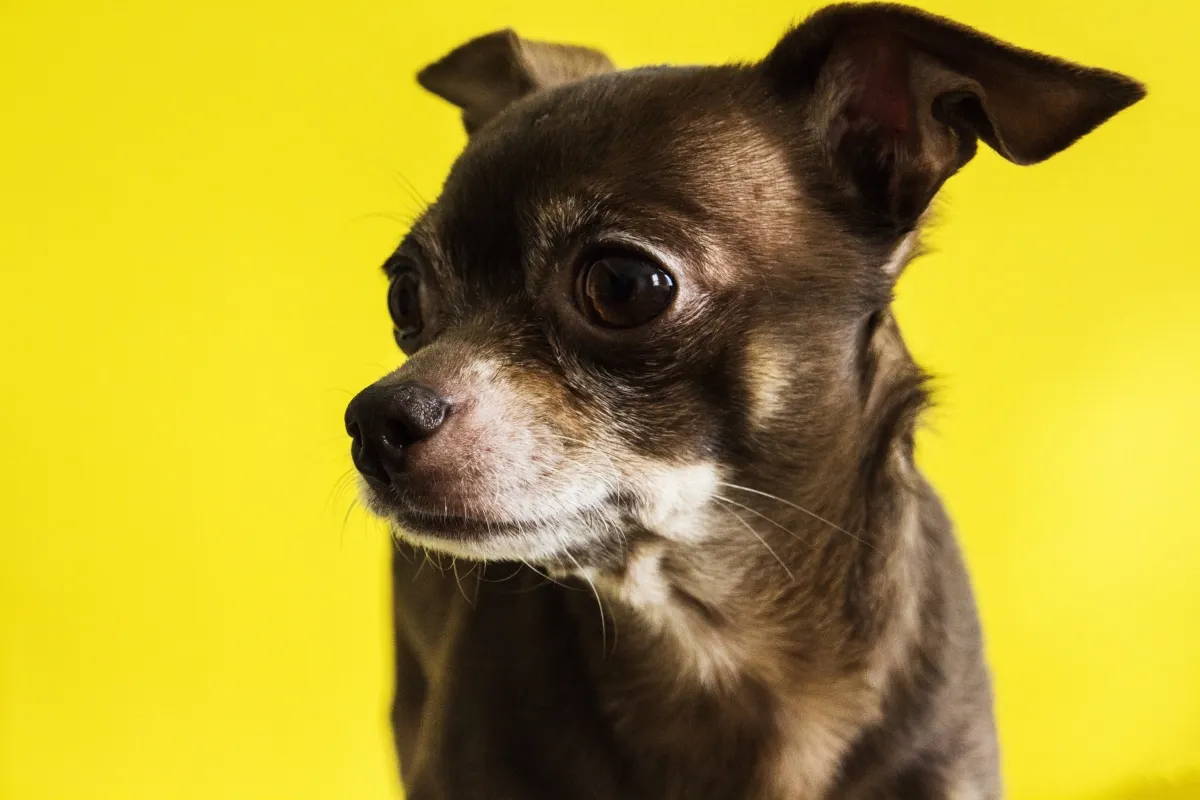 The Japanese Chin is incredibly unique and charming. They make wonderful companions as they are both lovable and loyal, and not to forget - extremely photogenic!
With their big round eyes and round face, it's no surprise that they're often called 'little lion dogs' or 'Japanese court dogs.' Standing at 20-27 cm tall and weighing 3-4 kg, these spaniels feature long silky fur in an array of colors from black and white, to red and white. They make for easy exercise thanks to their polite behavior wherever a leash or walk takes them.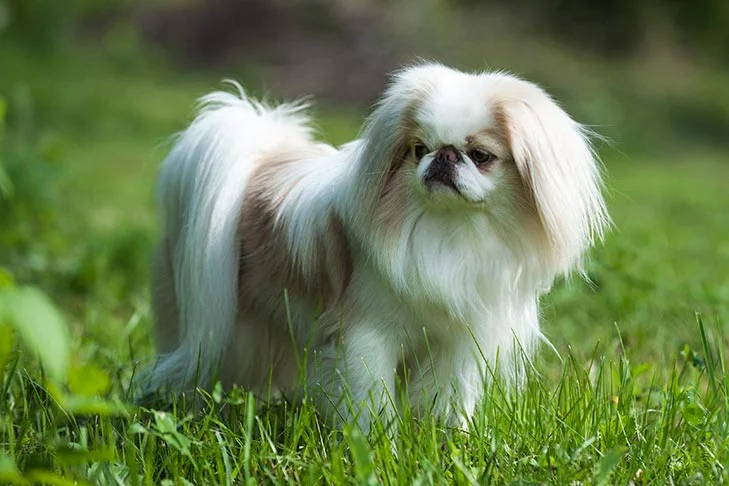 Chihuahua Japanese Chin mixes are the perfect combination of tiny but active pets. If you've got a small apartment, don't worry - they'll be perfectly content living there!
Plus, Chin Was don't need an extensive amount of exercise—about 30 minutes a day and you're all set. Whether you want to take walks around the park with them or just let them get some indoor play,
Japanese Chin Chihuahua mixes will enjoy it either way. Keep in mind that because of their connection to Chihuahuas, they can be pretty stubborn when it comes to training. So if rewarding fails to teach obedience, do consider reaching out to a professional trainer who can make things easier for your family!
The Japanese Chin Chihuahua mix is not recognized by the A.K.C.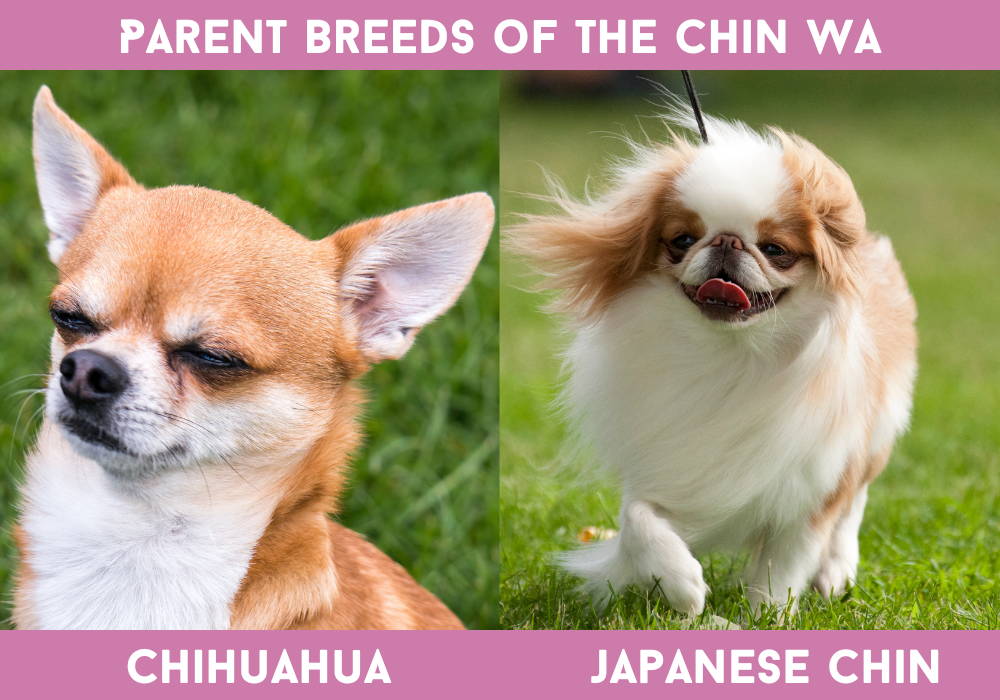 The Japanese Chin Chihuahua Mix is a stunningly beautiful combination of the two breeds. Not only smaller in size, they have many of the same features as the Japanese Chin, including their expressive eyes and a distinctive Roman nose, but with a smaller snout, due to their Chihuahua genes.
The ears tend to be fluffier, as per a Chihuahua's. Their fur can be any length from short to long hair and comes in all kinds of colors such as brown, white and black.
Their small size of anywhere from 10 to 11 inches and weight range of 4 to 8 lbs make them perfect lap dogs.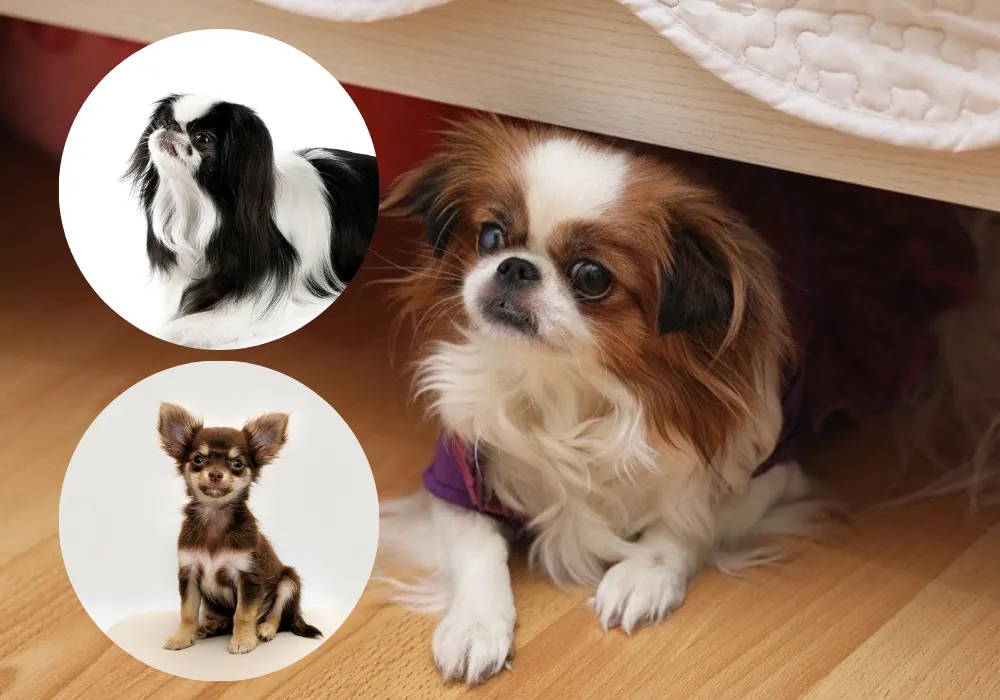 The Chihuahua Japanese Chin mix is the definition of a people dog; they just love to be part of the crowd. While they may be small, they certainly are mighty with their charming personalities! This pooch is quite smart, so it won't take long for them to pick up training commands and impress you with their skills. They will also be sure to let you know when someone unexpectedly shows up around your home since this little watchdog is always on alert.
Japanese Chin Chihuahua mixes make great family pets as they quickly become attached to their owners and love to spend time together. Just bear in mind, however, that with this closeness comes the potential for developing intense separation anxiety - so bear in mind that if you're planning on leaving them alone for extended periods, you may need to introduce them gradually and give them plenty of emotional support.
Chihuahua Japanese Chin mixes love getting all the attention of their human family which is why they're not fans of having other pets in the house.
They are a lot like their territorial parents, the Chihuahua, and will almost always prefer to be the sole pet in their family. If you have other furry friends that you'd like to bring home with you in addition to your adorable Chin-Wa, it's important to take time out of your day to socialize with each other so that everyone feels comfortable in your home. Time and patience are key when introducing any new pet into a household!
Though they have luxurious fur that is quite soft, Chihuahua Japanese Chin mixe's coat needs considerable grooming and with it comes some shedding. Generally speaking, Chin Was do shed minimally but regular brushing of their fur can help keep the coat looking shiny and healthy while reducing the amount of hair scattered around your home.
Japanese Chin Chihuahua mixes are not hypoallergenic.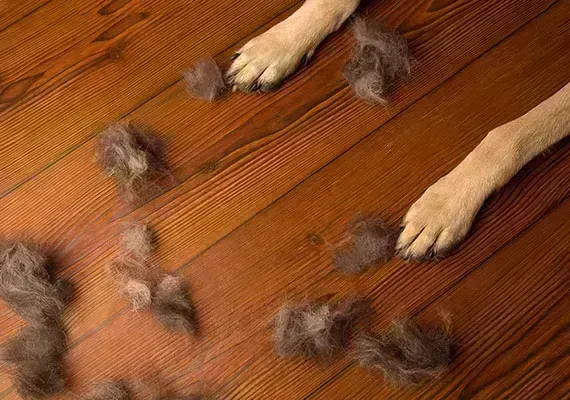 Chihuahua Japanese Mixes typically have a lifespan of between 10 and 12 years.
While Chin Was may inherit some of their physical and behavioral traits from their parent breeds, they also inherit the same health issues.
Chihuahua Japanese Mix can have a higher chance of suffering from patellar luxation due to their unique genetic makeup. Patellar luxation occurs when the bones of the knee joint slide out of place, causing instability and discomfort for your pup.
If your Chihuahua Japanese Mix shows signs of limping or hesitancy when walking then it is advisable to go and see a vet right away so they can assess whether or not there may be an underlying issue such as patellar luxation.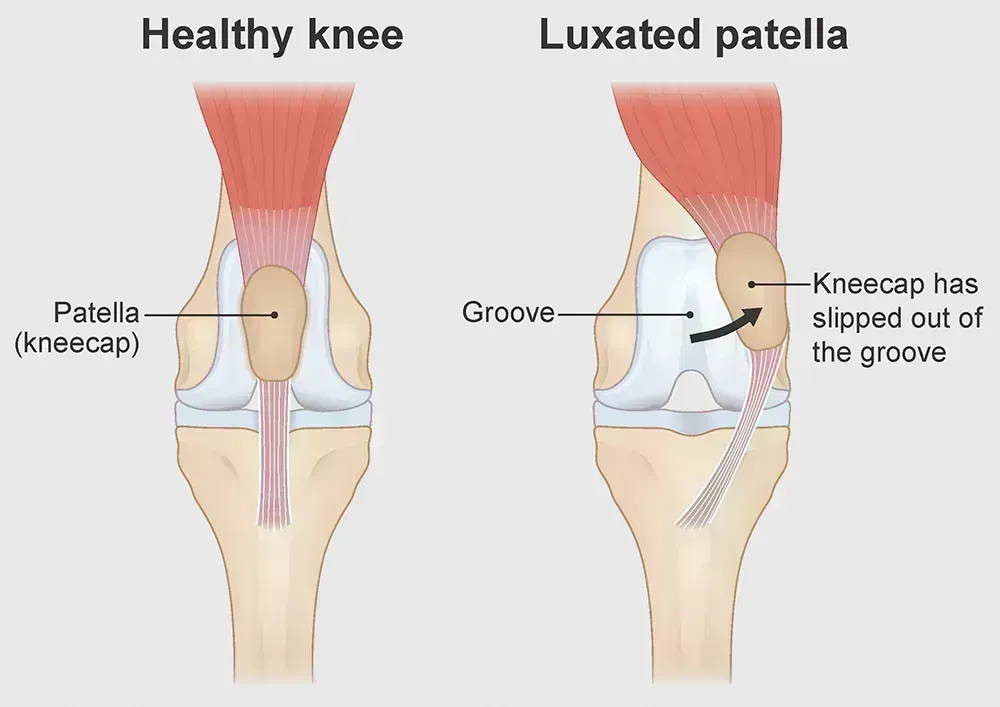 This condition affects the hip joint, causing it to be misaligned which can lead to lameness and pain. It's important for owners of Japanese Chin Chihuahua mixes to be aware of the signs of this condition and have their furry friends checked on regularly by their veterinarian in order to avoid any unwanted suffering or complications.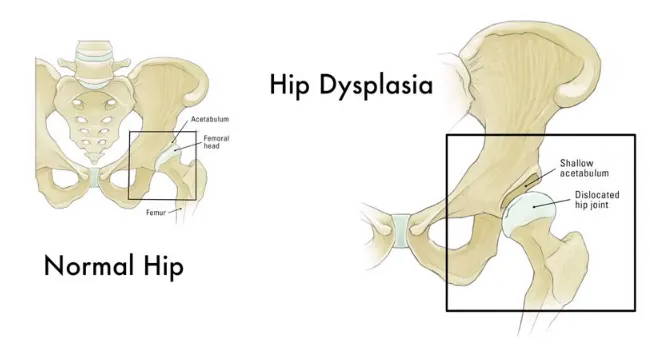 Tracheal collapse is a serious condition where the windpipe weakens,making it difficult for the pup to breathe. It's no surprise that this condition can cause distress for both the Chin Wa and their owners.
Sadly, if left untreated, tracheal collapse can lead to more serious problems and sadly, even be life-threatening in some cases. If your Chihuahua Japanese Mix is displaying any signs of difficulty breathing or issues with exercise or activity then take them to the vet right away as early diagnosis and treatment of this condition may save them (and you) a lot of worries.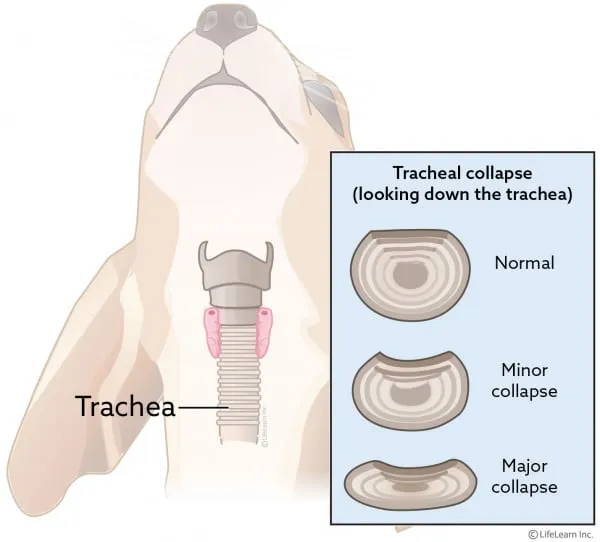 How to find a Chinwa Puppy?
You can get a Chin-Wa puppy through a breeder or a rescue.
With a bit of research, you can find a reputable breeder who specializes in Chinwas, ensuring that your new pup not only
meets your expectations
but is also
healthy and well-cared for
.
From checking out online reviews to reaching out to local breed clubs, and even exploring social media groups, there are plenty of ways to connect with potential breeders.
One another great option is to consider adopting a rescued Japanese Chin Chihuahua Mix. Not only will you be giving a loving home to a deserving pup, but you'll also be supporting a great cause.
There are many animal rescue organizations nationwide that rescue and rehabilitate a variety of breeds, including the Japanese Chin Chihuahua Mix. So why not consider adopting a furry friend and make a positive impact on their life?
Here are the most well-known Chihuahua rescues in the USA:
Chihuahua Rescue & Transport
https://www.chihuahua-rescue.com/
Texas Chihuahua Rescue – helping small dogs live big dreams
https://texaschihuahuarescue.org/
Arizona Chihuahua Rescue – Big Hearts for Little Dogs
When caring for a Chihuahua Japanese Mix, you must consider grooming, exercising, training, and feeding.
If your Chin Wa has a bit more length, then it's likely due to the Japanese Chin parent. Conversely, if your pup sports more of a trim cut, then it'd be thanks to its Chihuahua lineage!
Luckily, however, the grooming requirements are based on which type they are: if it's the shorter one then all you need is three weekly brushings, but if it's longer-coated then you'll want to aim for brushing daily to keep those tangles at bay!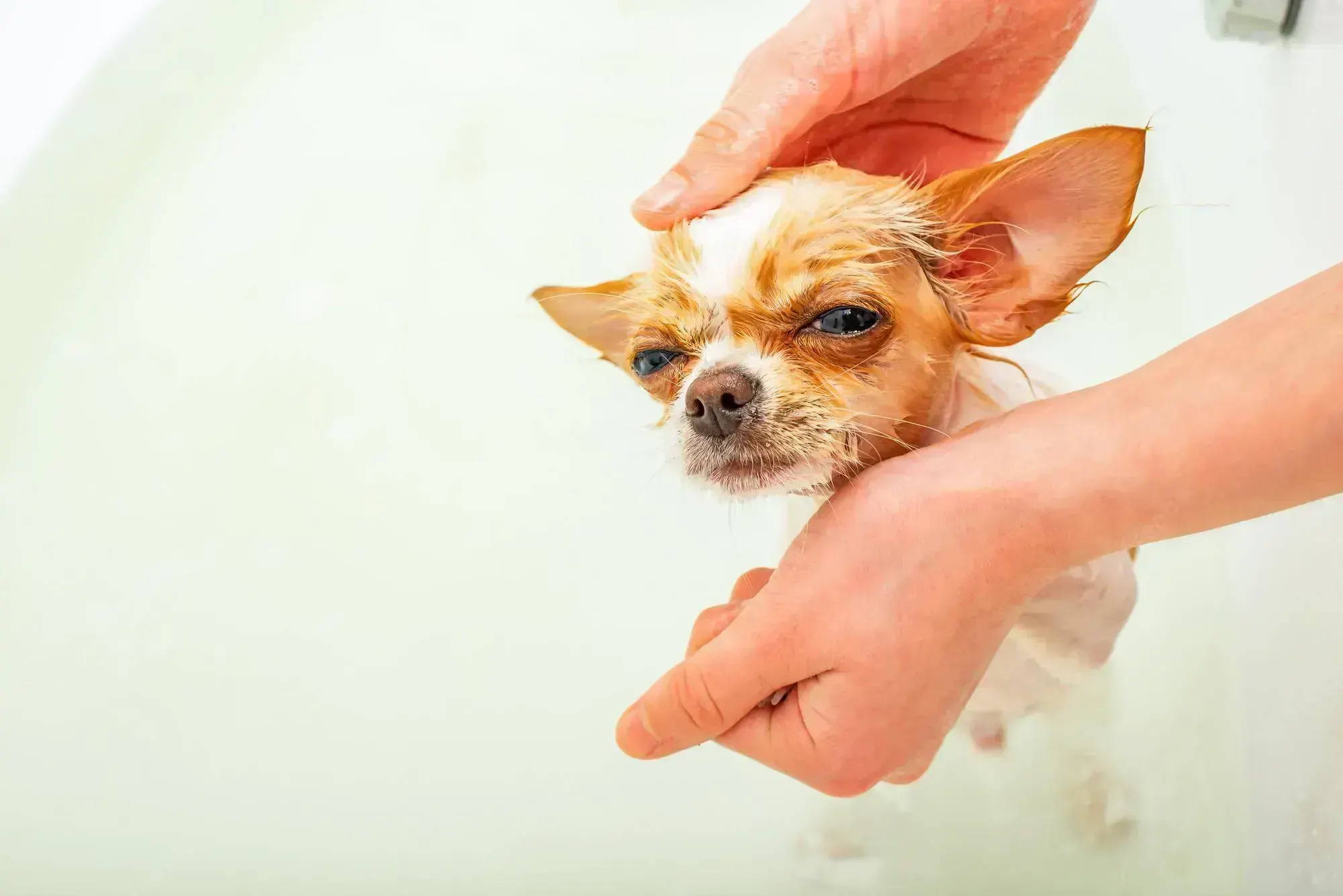 While the blend of Japanese Chin and Chihuahua may make this breed a unique one, their stubborn naturemakes training quite difficult.
It's not that they are unintelligent; it's just an issue of concentration.
Trying to teach them something requires patience and consistency, so it becomes very hard when they stop paying attention. Moreover, commands can be met with resistance sometimes.
This can lead owners to become increasingly frustrated during the training sessions. Still, perseverance from owners is needed for them to keep going and eventually achieve successful results in the end.
It's important to carefully monitor the diet of your Japanese Chin Chihuahua mix since it's categorized as a small breed and they burn fewer calories throughout the day.
Despite being moderately active, they don't need too many calories on a daily basis so it's essential to provide them with high-quality foods to fulfill their nutrient requirements. For owners who suspect that their pet may be eating too much, consulting their vet is the best way to measure the exact amount of food that needs to be given.
We recommend adhering to a meal plan of 1 cup of food per day – no more, no less.
Having a Chihuahua Japanese Chin mix in your life can be so rewarding. If you're the active type, they won't slow you down – they need just the right amount of exercise to stay happy and healthy.
Since their legs are on the smaller side, it doesn't take much effort from them to meet their needs: 5 miles of walking per week is plenty for these little ones, or just 30 minutes of exercise each day is enough for them too.
So get out there and have some fun! You can play games in the backyard, take a neighborhood wander, or even take your Chin Wa for an adventure outside of home turf.
The biggest difference between male and female Chihuahua Japanese Mixes is their size. Adult males Chin Was usually tend to be bigger than their female counterparts and have thicker fur as well.
As for personality, both genders tend to be social, gentle, and intelligent although the males are usually more excitable than the females when it comes to energy levels.
Is it the Chin Wa right for you?
Not great with small kids
Chihuahua Japanese Chin mixes have an undeniable fondness for their family, and if you have older kids they will quickly become their favorite companions.
That being said, they are not always the most patient if someone is being disrespectful or a nuisance. They do not show well with younger children due to their short temper and they prefer hanging out with more mature members of the family to get their love fix.
So, if you have an older child or two in the house who can give them the attention and respect that they need and deserve, Chihuahua Japanese Chin mixes make great buddies!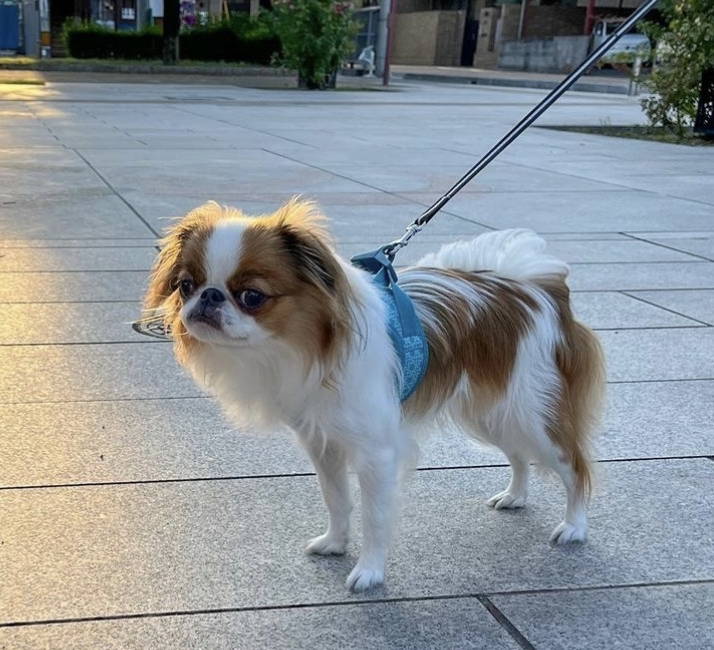 Great for apartment living
Chihuahua Japanese Mixes are ideal for apartment dwellers since they don't require much space or energy to keep them happy — just a few walks each day.
Plus, their fur is short and easy to groom, meaning fewer messes around your living area! With so many qualities that fit perfectly into an apartment lifestyle, it's no wonder Chihuahua Japanese Mixes are becoming increasingly popular with those who live in close quarters.
You want a dog that doesn't shed a lot
You have very young children

You have a very active lifestyle

You want a dog that doesn't bark
What is a Japanese Chin Chihuahua Mix called?
A Japanese Chin Chihuahua Mix is often called a "Chin Wa" or "Chin Chin".
What does a Japanese Chin Chihuahua Mix look like?
The Japanese Chin Chihuahua Mix is a small breed with an elongated body and short legs. They have large eyes and ears, as well as long fur that can come in a variety of colors.
How long do Japanese Chin Chihuahua Mixes live?
The Japanese Chin Chihuahua Mix typically lives for between 10 and 12 years with proper care.