Jack Russell Chihuahua Mix (Jack-Chi) Breed Information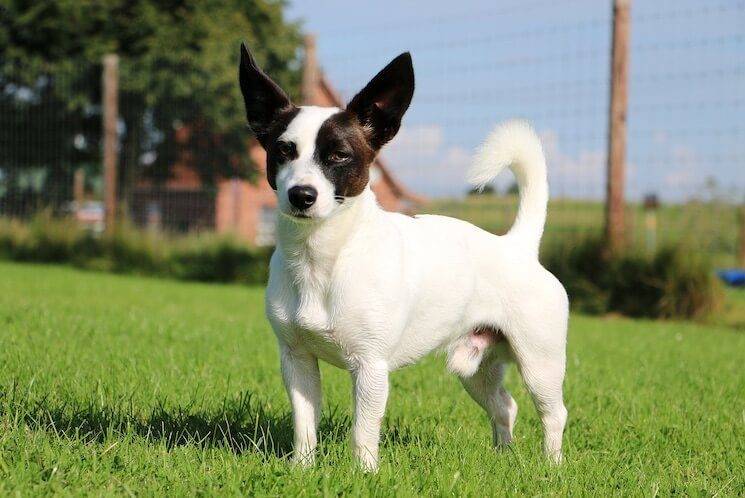 When mixed together, Chihuahuas and Jack Russells create the Jack Chi, a dog that is devoted and lively, with a strong prey drive.
Though they may be small, Jack Russell Chihuahua mixes are not content to just sit around the house - they need daily exercise to stay happy. If you're looking for a spunky little dog to add some excitement to your life, a Chihuahua Jack Russell mix might be the perfect pet for you.
Chihuahua Jack Russell Mix
white, black, cream, dark brown, or golden
active household with adults
energetic, affectionate, friendly
Jack Russell Chihuahua Mix Origins
Chihuahuas are one of the most popular dog breeds in the world, and it's easy to see why.
They are adorable, with their petite size, distinctive large pointy ears, and sweet personality. The Chihuahua is native to Mexico, named after the Mexican state of Chihuahua, and come in two types: smooth-coated and long-coated.
Smooth-coated Chihuahuas have short, smooth fur while long-coated Chihuahuas have long, silky fur that can either be straight or curly.
The Jack Russell is a small, stocky terrier with a white coat and brown or black spots. Though they are now often kept as pets, Jack Russells were originally bred for hunting foxes and rats.
The breed was developed in England in the 1800s by Parson John Russell, who wanted a dog that was small enough to chase foxes into their dens but also had the courage to stand up to them.
To achieve this, he began cross-breeding terriers with hounds, producing a dog that was both tenacious and agile.
In modern times, Jack Russells continue to serve as hunting dogs, while also earning a reputation as beloved companions. Their affectionate nature, combined with their intelligence and trainability, make them highly sought-after pets.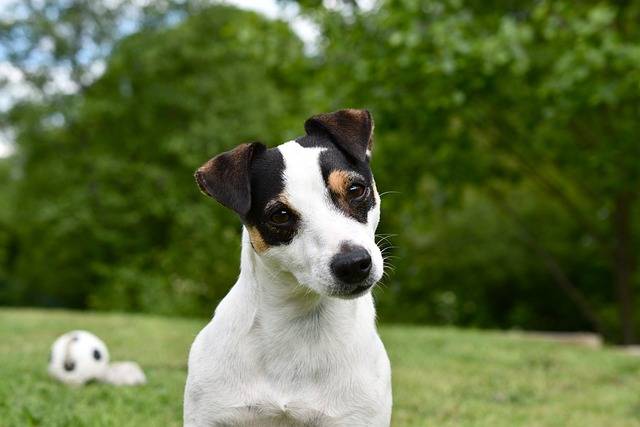 The Jack Russell Chihuahua mix is a mix between the Chihuahua and the Jack Russell Terrier. While the exact origins of the breed are unknown, it is thought that the Jack Chi was first bred in the United States during the 1980s.
Jack Chi dogs are a popular breed, prized for their loyalty and affectionate nature. However, due to their high energy levels and strong prey drive, they often end up in shelters.
The Jack Russell Chihuahua mix is a hybrid or designer dog that is not recognized by the American Kennel Club (AKC).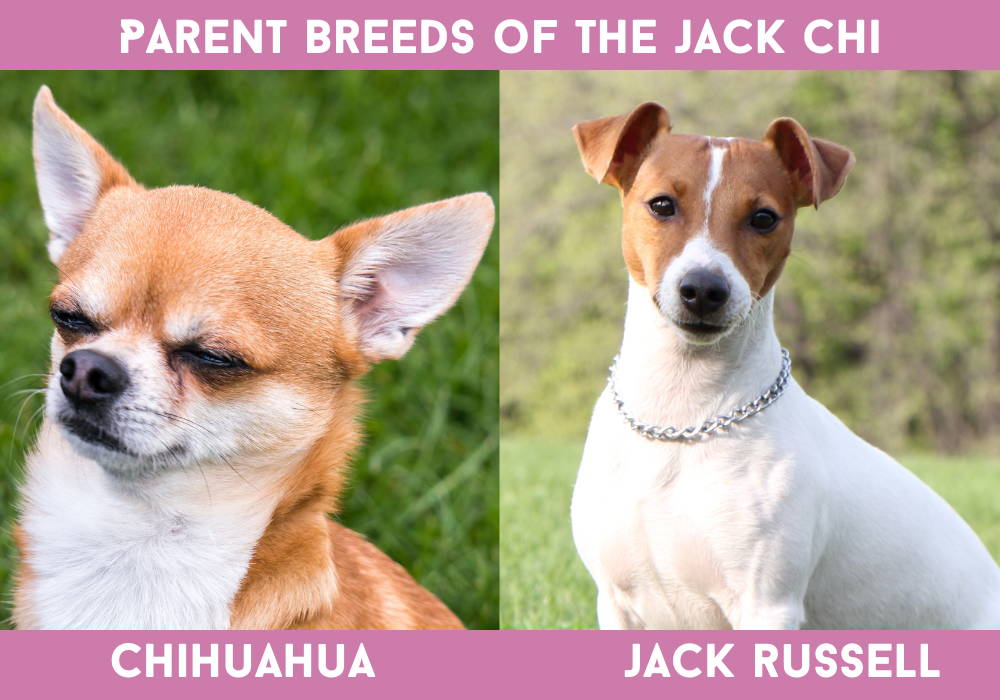 Chihuahua Jack Russell Mixes are small in size with a compact body and short legs.
Their head is round and their ears are erect.
They have large, dark eyes and a black nose. Their coat is short and can be either smooth or rough.
Jack Russell Chihuahua mixes come in a variety of colors including black, white, brown, and tan.
A Jack Chi dog typically weighs between 8 and 18 pounds and is 12 to 15 inches tall.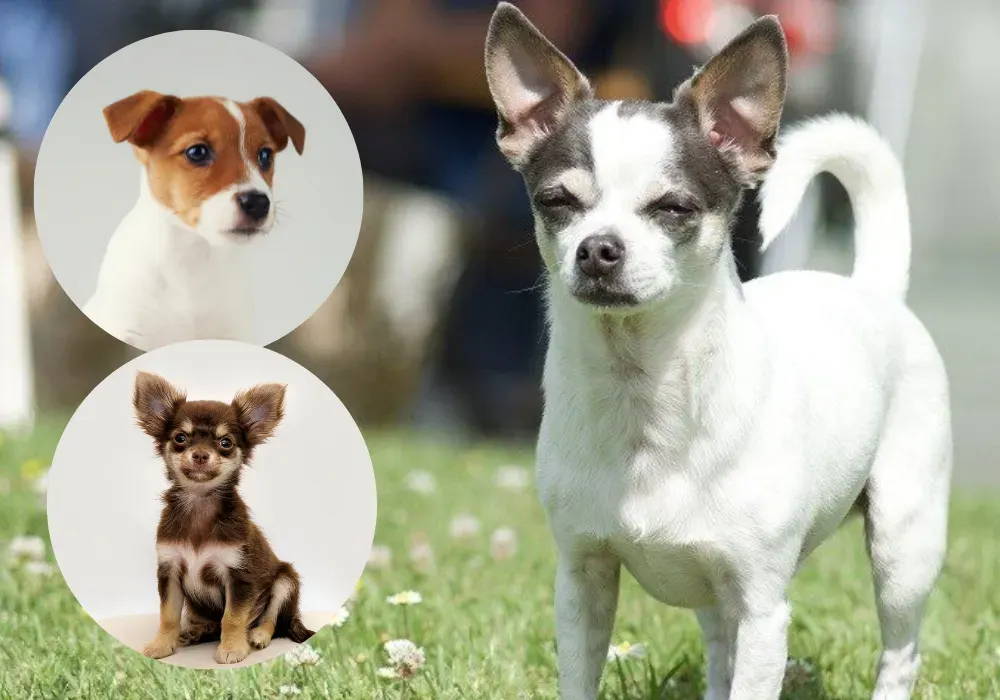 The temperament of a Chihuahua Jack Russell mix is a combination of the two parent breeds.
Chihuahuas are passionate, devoted, and lively dogs that are fiercely loyal to their family. They are also alert and mistrustful of strangers.
Jack Russells are devoted companions that enjoy being part of their family, but they require more exercise and mental stimulation than Chihuahuas. They are mischievous, bold, and stubborn.
The temperament of a Chihuahua Jack Russell mix is likely to be a combination of these qualities. The mix may be lively and affectionate with their family but also cautious around strangers.
They will also need regular exercise and mental stimulation to prevent them from becoming bored or destructive.
Jack Russell Chihuahua mixes are a social breed that enjoys the company of other animals. They typically get along well with other dogs and pets, provided they are introduced at a young age.
Jack Chis are also known to be good with children, although they may try to herd them if they feel they are not following orders.
Overall, Jack Chis are friendly and adaptable dogs that make great companions for families with other pets.
Both Chihuahuas and Jack Russels are generally considered to be breeds that shed less.
Consequently, most Chihuahua Jack Russell Mixes are also likely to be low shedders. Moreover, these mixed breed dogs tend to inherit the hypoallergenic coat from their Chihuahua parent, which makes them a favorable choice for individuals with allergies.
Nevertheless, it is important to bear in mind that no dog can be completely hypoallergenic. Some people may still experience allergic reactions to these mixed-breed dogs, despite their minimal shedding.
Unfortunately, it is impossible to predict the shedding pattern of a specific Jack Russell Chihuahua mix. The most effective way to determine this is to observe the dog's shedding behavior over time.
Jack Russell Chihuahua Mix Health
Jack Russell Chihuahua mixes' lifespan is about 13-15 years.
Jack Chis are generally healthy, but they inherit health problems from their parent breeds.
This condition occurs when the kneecap becomes dislocated from its normal position. Luxating patella can be caused by trauma, genetics, or even normal wear and tear.
Symptoms of the condition include limping, pain, and difficulty walking. If left untreated, luxating patella can lead to arthritis or other joint problems. Treatment for the condition includes rest, physiotherapy, and in some cases, surgery.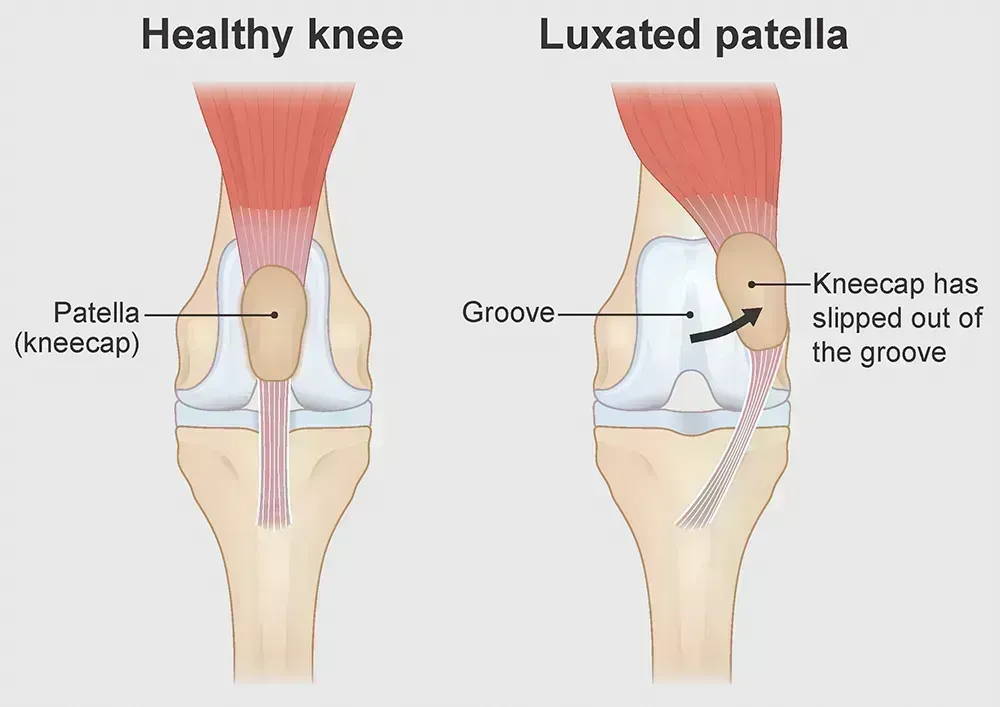 Jack Russell Chihuahua mixes are prone to hip dysplasia, a condition in which
the ball and socket of the dog's hip joint don't fit quite the way they should.
This can lead to pain, lameness, and arthritis. Early diagnosis and treatment are essential to managing the condition and preventing further damage. X-rays are typically used to diagnose hip dysplasia, and surgery may be required to correct the problem. In some cases, weight management and exercise may also be recommended.
Jack Russell Chihuahua mixes are known to be prone to skin allergies. The most common symptom is itching, which can lead to hair loss, redness, and irritation.
Allergies can stem from various sources, such as food, pollen, and chemicals. If your Jack Chi dog exhibits excessive scratching, it is crucial to consult a veterinarian to eliminate any potential underlying causes.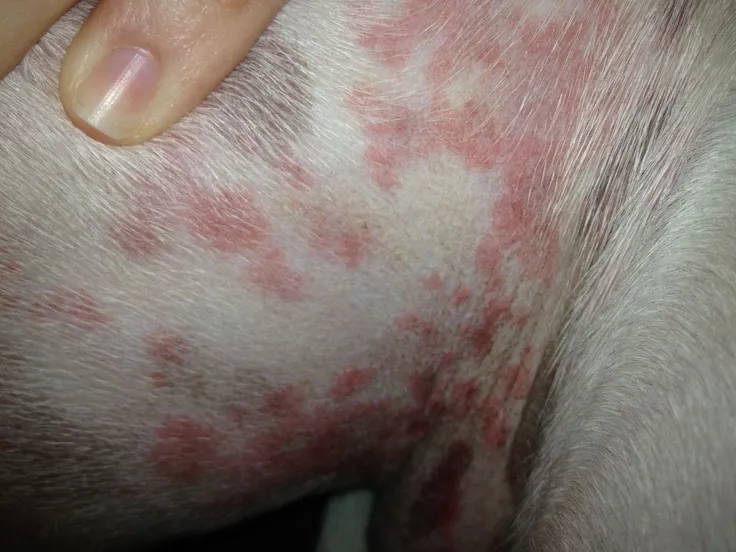 How to find a Jack Chi Puppy?
Rescues and breeders both offer up the opportunity to bring home a Jack Russell Chihuahua mix, leaving you only with the task of deciding which option is best for you.
It's important to keep in mind that this breed is not recognized by the AKC. What does that mean for you as a potential owner?
Well, it means that you should exercise caution when purchasing from a breeder. Make sure you're doing your research and finding a reputable breeder who is focused on producing healthy, happy puppies.
Remember, the AKC isn't the be-all and end-all when it comes to dog breeds - but it's certainly a good idea to take their guidance into consideration before making any big decisions.
If you're searching for a Jack Chi, you may find it challenging due the rarity of that mix. But don't feel hopeless just yet! Here's some good news for you- you can try searching for Jack Russell Terrier or Chihuahua breed-specific rescues.
The reason you might want to do that is that these rescues may also provide care and support for mixed breeds like Jack Chis. Even though this isn't a guarantee, it's worth a shot! With a little luck and some extra digging, you might just find the perfect rescue organization to help you bring your furry friend home!
Jack Russell Terrier Rescue
https://www.russellrescue.com/
Jack Russell Rescue Ca
https://jackrussellrescueca.org/
Georgia Jack Russell Rescue
Chihuahua Jack Russell Mix Care
Overall, the Jack Russell Chihuahua mix is a low-maintenance dog that is ideal for those who do not have the time or patience to care for a more demanding breed.
Chihuahua Jack Russell mixes are low maintenance when it comes to their coat, as they do not shed very much.
This is due to the fact that they have a single layer of fur, which does not require as much care as double-coated breeds.
However, it is important to brush their fur regularly to avoid matting and tangles.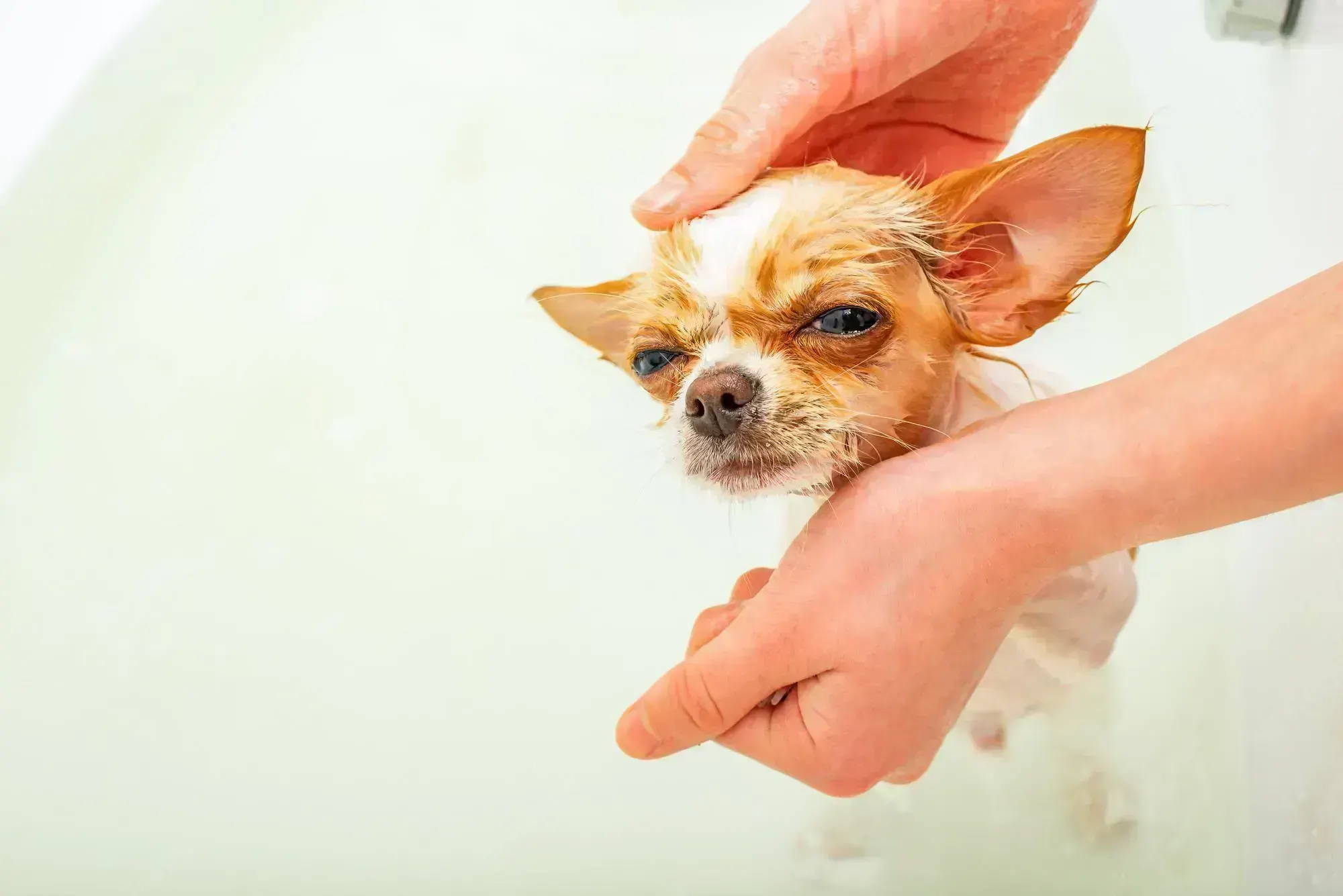 Training a Chihuahua Jack Russell mix can be a rewarding experience, but it does require some patience and effort.
One of the most important things to remember is that all dogs are different and will learn at their own pace. Some may catch on quickly, while others may need more time and repetition.
The key is to be consistent with your commands and rewards and to never give up. With a little patience and persistence, you'll be able to train your Jack Russell Chihuahua mix in no time.
Chihuahua Jack Russell mixes are an energetic and playful dogs that require a balanced diet to stay healthy. In order to feed your Jack Chi, there are a few key tips that you should keep in mind.
1. Start by choosing high-quality food. This will ensure that your Jack Chi gets all the nutrients and vitamins he needs.
2. Include some wet food in your Chihuahua Jack Russell mix's diet, as this can add much-needed moisture and hydration to keep them healthy and active.
3. Be sure to feed your Jack Russell Chihuahua mix several small meals throughout the day rather than one or two large ones, as this will help minimize digestive upset and keep energy levels steady throughout the day.
4. Talk to your vet about including dietary supplements in your Jack Chi's diet, such as omega-3 fatty acids, probiotics, prebiotics, or joint support supplements if they exhibit signs of stiffness or arthritis.
Jack Russell Chihuahua's mixes are a special breed of dog that was initially bred for hunting.
As such, Jack Chis have high levels of energy and require a lot of exercise. Without enough exercise, Jack Chis can become restless and destructive.
For that reason, it is important to make sure that Jack Chis dogs get plenty of opportunities to run and play. A daily walk or run is a good way to provide the necessary exercise, and many owners also choose to enroll their dogs in agility classes or other activities.
Remember that exercise doesn't just mean going for a walk - it can also include playing fetch, running around in the yard, or even just taking a leisurely stroll around the block.
Although male and female Jack Russell Chihuahua mixes share strong personalities, they do exhibit certain distinctions.
For one, male Jack Chis are typically more independent than females.
Males are also more likely to mark their territory with urine, and they're more likely to roam.
Females Jack Russell Chihuahua mixes, on the other hand, tend to be more bonded to their owners and less likely to wander. They also generally don't spray as much as males.
When it comes to size, males are typically larger than females. And finally, males tend to live shorter lives than females.
Is it the Jack Chi right for you?
Chihuahua Jack Russell mixes are great for inexperienced dog owners for a number of reasons.
First, they are relatively small, so they do not require as much exercise as larger breeds.
They are also intelligent and easy to train, so they can learn basic commands quickly. Additionally, Jack Russell Chihuahua mixes are generally good-natured and gentle, making them ideal companions for those who are not looking for an overly active or aggressive dog.
Great for apartment living
Jack Russell Chihuahua mixes are relatively quiet dogs, which makes them well-suited for city living. In fact, Jack Chis do very well in apartments, as they are not prone to experience separation anxiety and therefore are not likely to express destructive behaviours like chewing on furniture.
You live in an apartment in the city

You have a very active lifestyle
You don't want a dog that is excitable and overprotective

You have young children or toddlers

You don't want a dog that's difficult to housetrain
What is a Chihuahua Jack Russell Mix called?
A Chihuahua Jack Russell Mix is also known as a Jack Chi or the Jackhuahua.
How long do Jack Russell Chihuahua Mixes live?
The average lifespan of a Jack Russell Chihuahua Mix is 13-15 years.
Do Jack Russell Chihuahua Mixes bark a lot?
The Jack Russell parent breed is known for being a yappy dog, so it's likely that a Jack Russell Chihuahua Mix will also be prone to barking. However, early training and socialization can help reduce excessive barking.