Italian Greyhound Chihuahua Mix (Greyhuahua) Breed information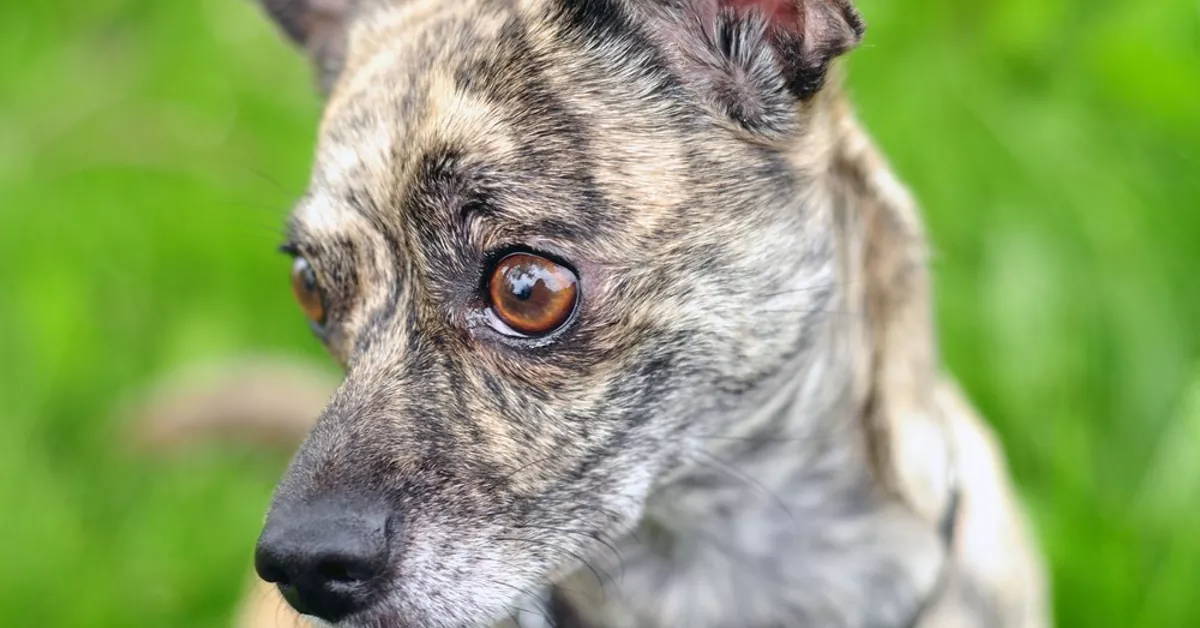 While there are countless Chihuahua mixes out there, few can rival the unique qualities of the Italian Greyhound Chihuahua Mix. This hybrid dog is known for its beautiful appearance, with a sleek and graceful build that combines the lithe body of the Italian Greyhound with the distinctive features of a Chihuahua.
And while the Italian Greyhound mix with chihuahua may be small in stature, it is certainly not lacking in terms of personality. Whether you are a first-time owner or a seasoned pet lover, the Italian Greyhound Chihuahua mix is sure to steal your heart!
Italian Greyhound Chihuahua Mix
Greyhuahua, Italian Greyhuahua
black, grey, brown, red, cream, white, brindle
families that have plenty of time on their hands
intelligent, hyperactive, aloof
The origins of the Chihuaha are hotly debated, with many experts offering their own theories on where this charming little companion originated. Some believe that the Chihuahua emerged in modern-day Mexico, while others claim that it was first bred in ancient China or even further afield, in South America.
Regardless of these competing claims, all experts agree that the Chihuahua has been a beloved part of human society for hundreds of years. With its bright eyes and energetic personality, this tiny canine companion has enchanted generations with its irrepressible spirit. And given its small stature, it's no wonder that the Chihuahua has become one of the most popular dog breeds in the world today!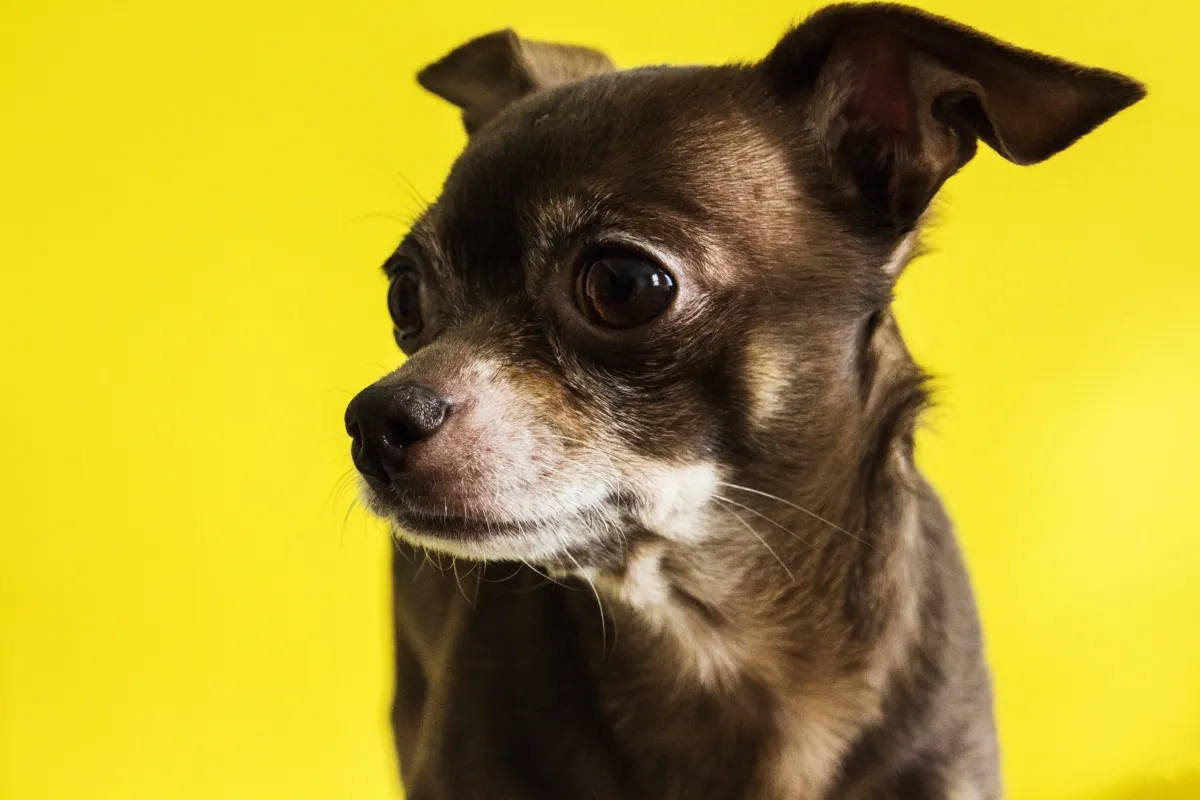 The Italian Greyhound is a spirited, elegant dog with a long history. Originating in ancient Greece and Rome, this breed was originally bred as a companion for nobility and to provide entertainment at lavish social events. With its stunning good looks and graceful movements, the Italian Greyhound quickly became a favorite among the elite, pampered members of society.
However, despite its illustrious origins, the popularity of this breed has ebbed and flowed throughout the centuries. Today, it remains beloved by dog-lovers all over the world for its keen intelligence and loyal nature.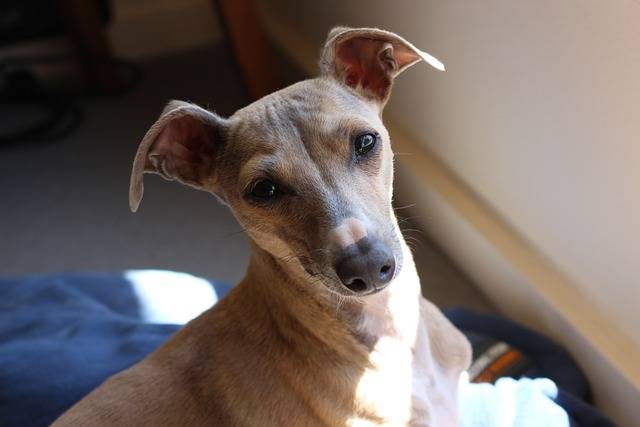 The origins of the Italian Greyhound Chihuahua mix are somewhat mysterious, as this distinctive hybrid dog seems to have appeared on the scene relatively recently.
While some believe that this crossbreed originated in Italy, others claim that it was first developed in the United States. Whatever its true origins may be, one thing is certain – the popular Italian Greyhound Chihuahua mix has become a beloved companion for people all over the world. Known for its slended figure and aloof personality, this affectionate hybrid dog is a favorite among pet owners who crave an adorable pup with plenty of personality.
The Italian Greyhuahua has yet to be recognized by the AKC.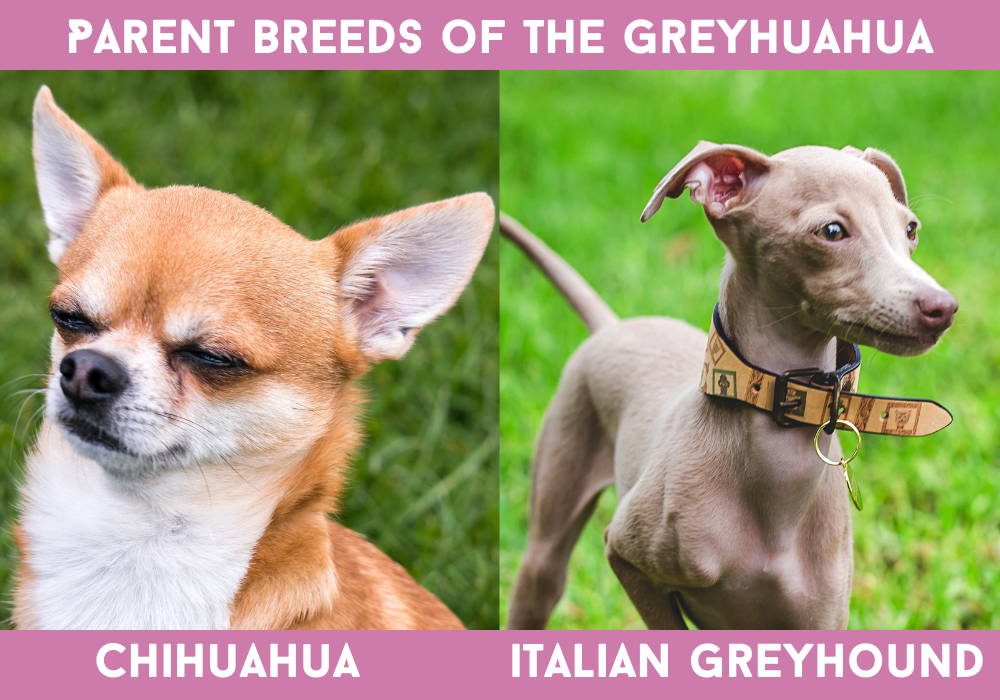 The Italian Greyhound Chihuahua mix is a unique and interesting-looking dog.
Greyhuahuas can have many different appearances depending on which parent traits are dominant, but one thing that is consistent across all specimens is their signature long, slender frame. Other physical characteristics may include floppy ears, brown or black markings on the skin, bright eyes, and fluffy fur.
When fully grown, an Iggy Chihuahua mix typically weighs between 8 and 15 pounds and stands at 10-14 inches, making it the perfect choice for any dog lover on the go.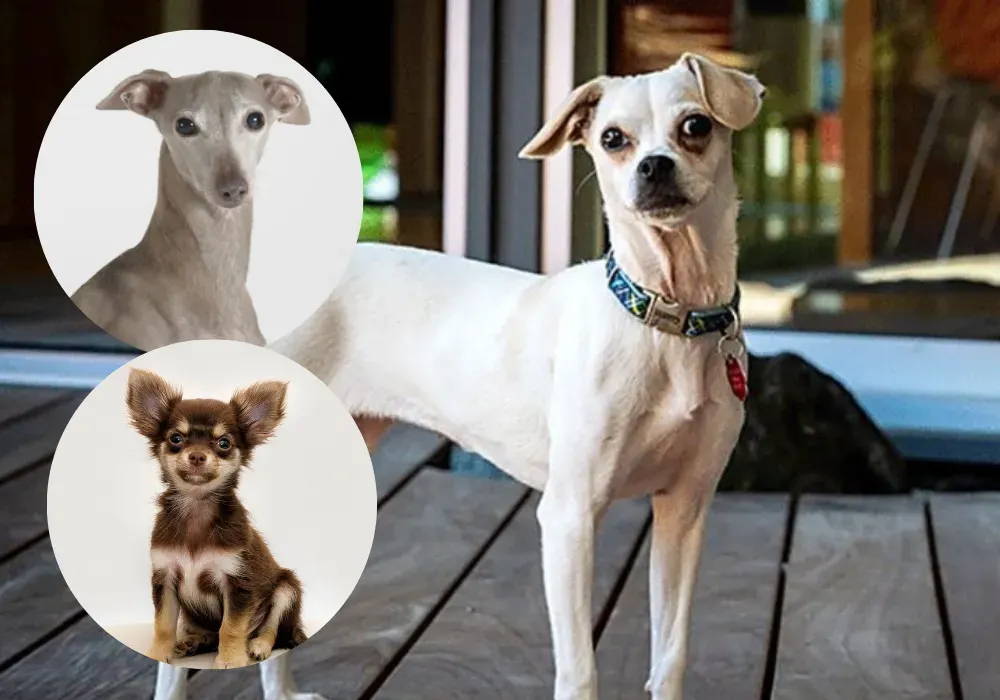 A common misconception about the temperament of Italian Greyhound Chihuahua mixes is that they are always fidgety and hyperactive.
However, this is not always the case.
Italian Greyhuahuas are as diverse and varied in personality as any other dog breed. Some may be more mellow and calm, while others may be more excitable and active.
One thing is for sure, Italian Greyhuahuuas also happen to be incredibly needy dogs. With their clingy and demanding personalities, they are constantly looking for attention from their owners.
Greyhuahua and other pets
When it comes to getting along with other pets, Italian Greyhound Chihuahua mixes can be a bit unpredictable. Although some of these hybrids are typically good-natured and easy-going around other animals, others may be more skittish or territorial.
Therefore, it is usually best to start with smaller, less intimidating animals when introducing a Greyhuahua to the family. Whether it is a cat, bird, or rodent of some kind, spending time together in low-stakes situations can help your pooch build confidence and trust around other pets.
Additionally, regular training can help reinforce positive behavior and keep your Italian Greyhuahua from becoming overly possessive of objects or space.
The short answer to this question is yes – Italian Greyhound Chihuahua Mixes do tend to shed.
While Italian Greyhounds may shed lightly throughout much of the year, Chihuahuas tend to have a much higher rate of shedding, which can be frustrating for owners who want to keep their floors and furniture clear of stray hairs.
So if you're thinking about getting an Italian Greyhound Chihuahua mix, you may want to keep this in mind – especially if you have allergies or are prone to collecting pet hairs on your clothing and belongings!
Italian Greyhound Chihuahua Mixes are not hypoallergenic dogs.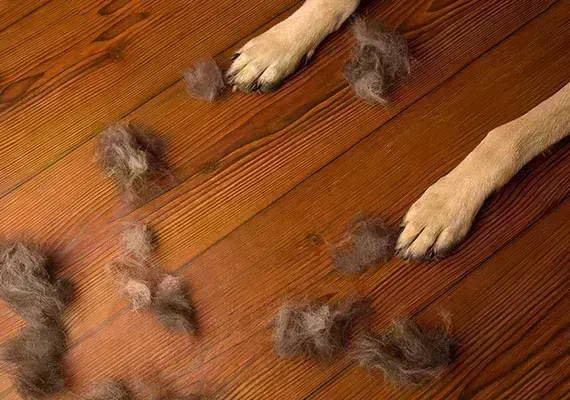 Italian Greyhuahuas dogs typically have a lifespan of between 12 and 20 years.
While Chihuahua Italian Greyhound mixes may inherit some of their physical and behavioral traits from their parent breeds, they also inherit the same health issues.
Patellar luxation is a condition that affects the knees of many dog breeds, including the Italian Greyhound Chihuahua mix. With patellar luxation, the kneecap gets dislocated, either out of the joint or partially above or below it. This condition can cause serious discomfort for Greyhuahuas and may even result in limited activity or permanent injuries.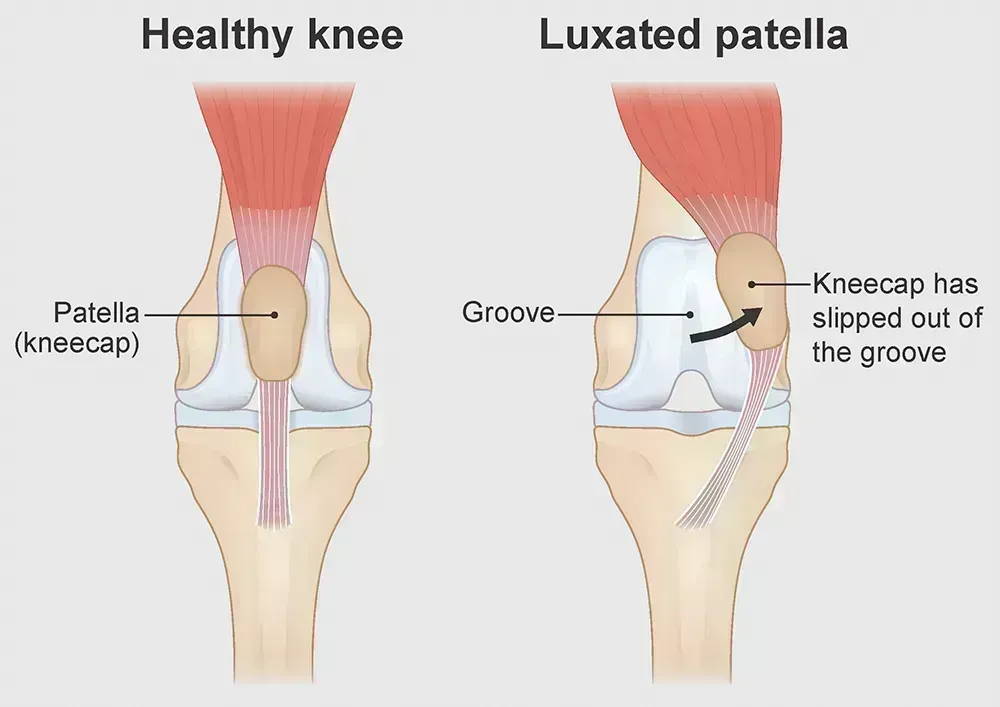 Molera is a distinctive feature of the Italian Greyhound Chihuahua Mix. This characteristic is a birth defect that naturally occurs in some dogs and results from incomplete fusion of their skull bones. While it can present some health risks such as congestive fluid buildup inside the skull, many Greyhuahuas do not experience any issues as a result of their Moleras.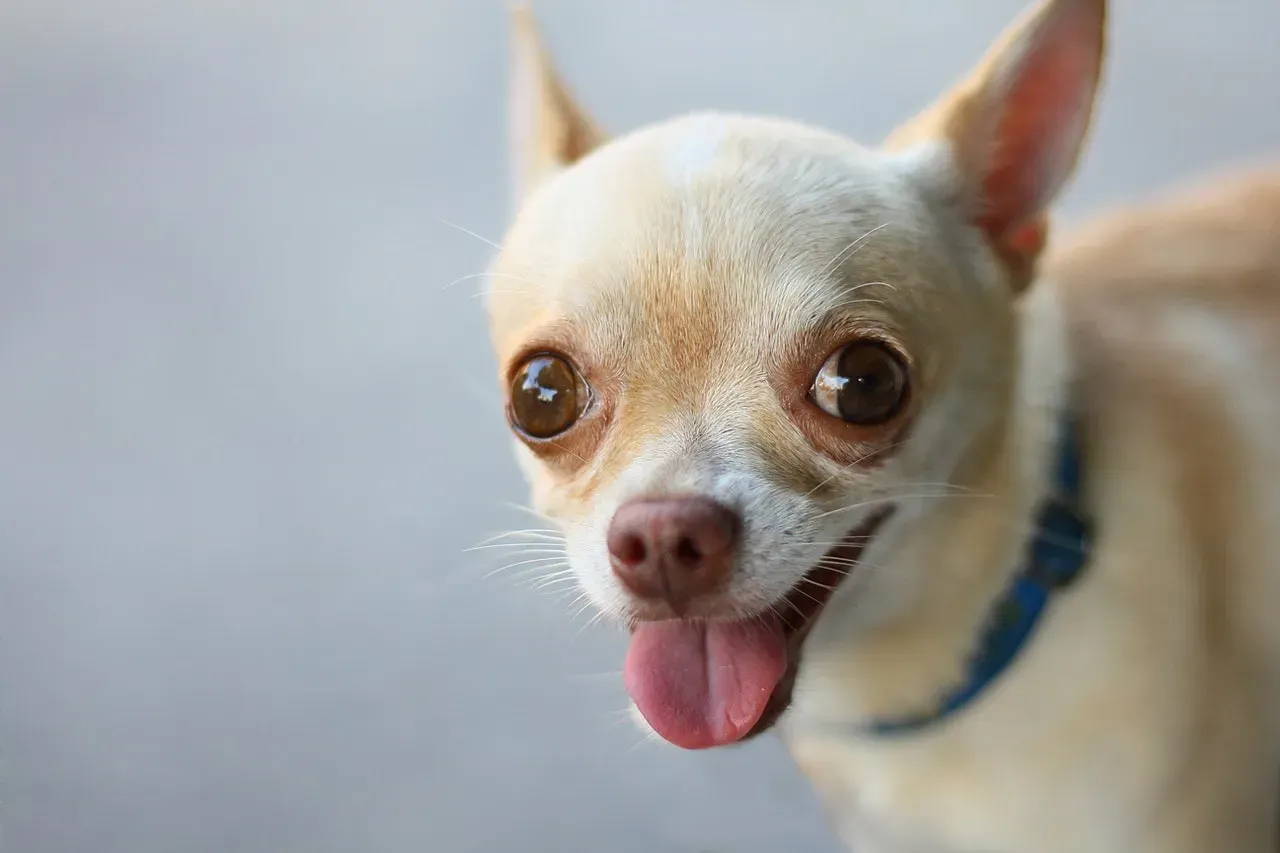 Tracheal collapse, or stenotic trachea, is a condition that commonly affects Italian Greyhound Chihuahua Mixes. It causes the trachea, or windpipe, to become narrow and flaccid, making it difficult for the Greyhuahua to breathe.
Symptoms can include coughing, panting, and wheezing. In severe cases, the Greyhuahua may even have trouble breathing while resting.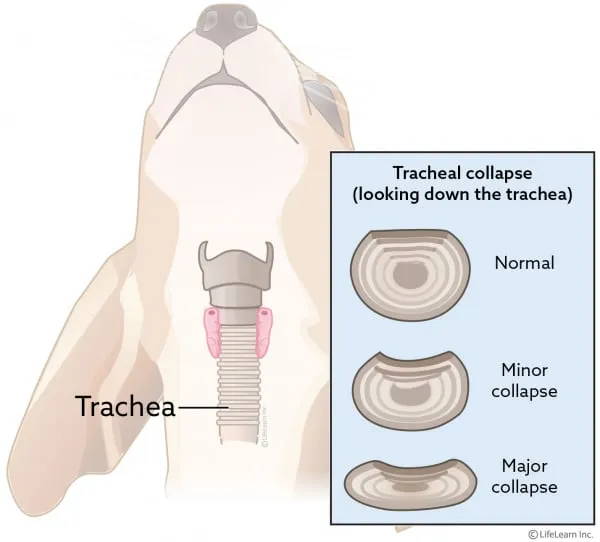 When caring for an Italian Greyhuahua, you must consider grooming, exercising, training, and feeding.
To groom the coat of an Italian Greyhound Chihuahua Mix, you should start by combing and brushing their hair on a regular basis. This helps to distribute oils throughout the coat, keeping it soft and shiny. Additionally, frequent brushing will help to remove any tangles or mats from the fur, which is especially important for dogs with thick coats like this one.
Another important part of grooming your Italian Greyhound Chihuahua Mix is regular bathing. For best results, you should use a high-quality shampoo that is designed specifically for dogs. Be sure to avoid getting any water or shampoo in your Greyhuahua's ears or eyes during bath time, as this can be quite uncomfortable and even painful for them.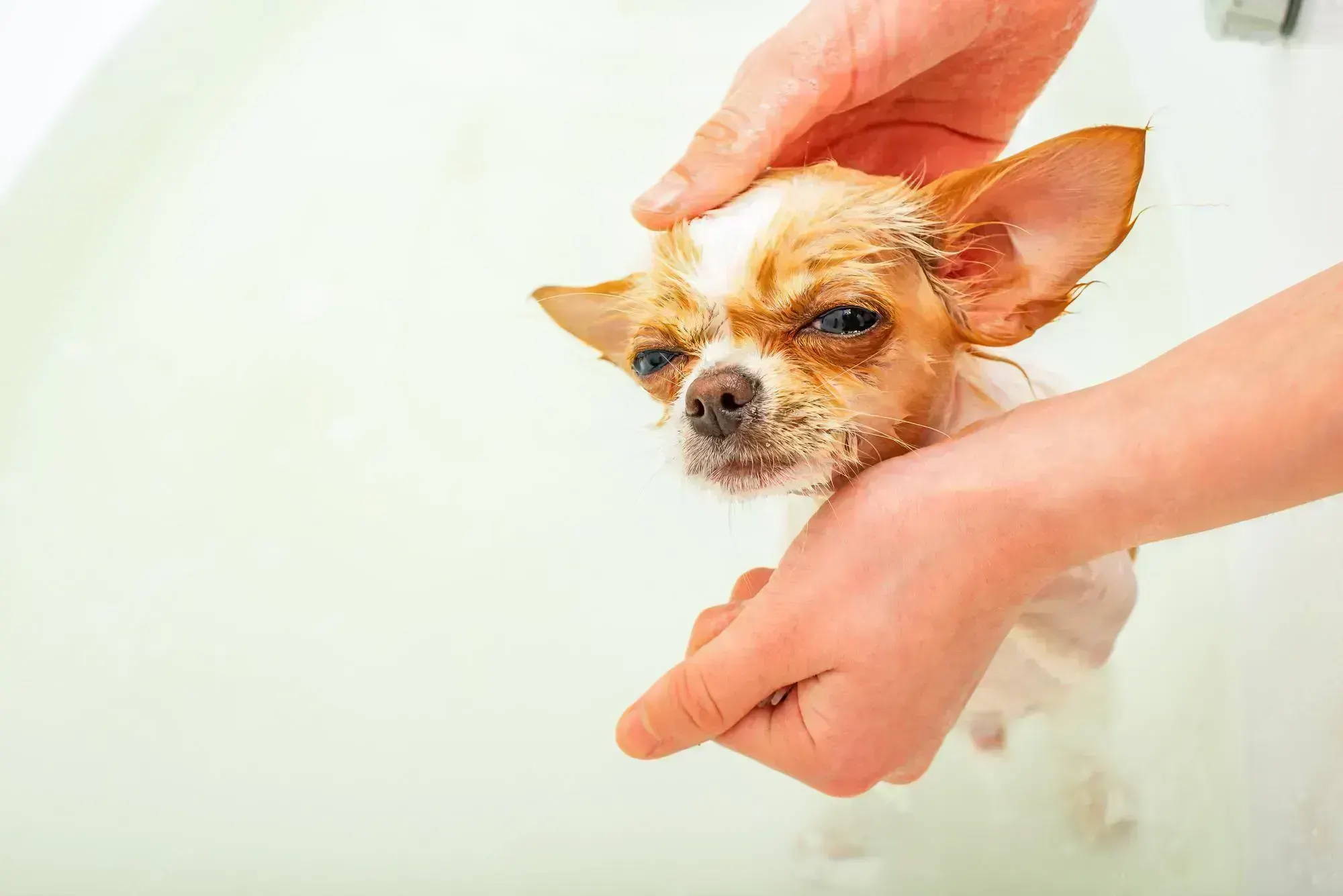 First and foremost, be consistent with your commands and reward good behavior immediately. Repetition is also vital for success, so make sure you practice often and use plenty of positive reinforcement.
Additionally, it can be helpful to set up a structured training regimen that includes a mix of both physical and mental exercises, as this will challenge your Greyhuahua in new ways and help to stimulate its brain.
Finally, remember to stay patient and positive throughout the process. With time and dedication, you'll no doubt be able to train your clever Chihuahua Italian Greyhound mix with ease!
There is no definitive answer to the question of how much food an Italian Greyhound Chihuahua mix needs. The amount that your particular dog requires will depend on factors such as its size, weight, age, activity level, and overall health.
Some general guidelines suggest that an Italian Greyhound Chihuahua mix should typically eat about 1.5 cups of food each day,split into two meals for optimal digestion.
If you're looking for the ultimate exercise companion, look no further than an Italian Greyhound Chihuahua Mix. These lively little dogs require a lot of exercise to keep them happy and stimulated, so they are perfect for your outdoor runs or cycling trips.
Plus, they have indefatigable energy which means they never seem to tire of playing, whether it's fetch or frisbee or just a good chase around the yard. Whether you're an experienced runner or just getting started on your fitness journey, an Italian Greyhound Chihuahua mix is sure to be your perfect match!
Male vs Female Greyhuahua
For one thing, male Greyhuahuas tend to be larger and stronger than their female counterparts, which makes them particularly well-suited for certain types of activities.
Additionally, it has been observed that males Greyhuahuas often exhibit a more playful and rambunctious nature than females.
Is it the Greyhuahua right for you?
Not great with small kids
Greyhuahuas are notoriously short-tempered and generally do not do well with young children.
They are not naturally prone to aggression, but they can become easily stressed or frightened by loud noises or unexpected movements from small children.
Given their high energy level and tendency to nip when overexcited, Italian Greyhound Chihuahua mixes are better suited as companions for adults rather than young families.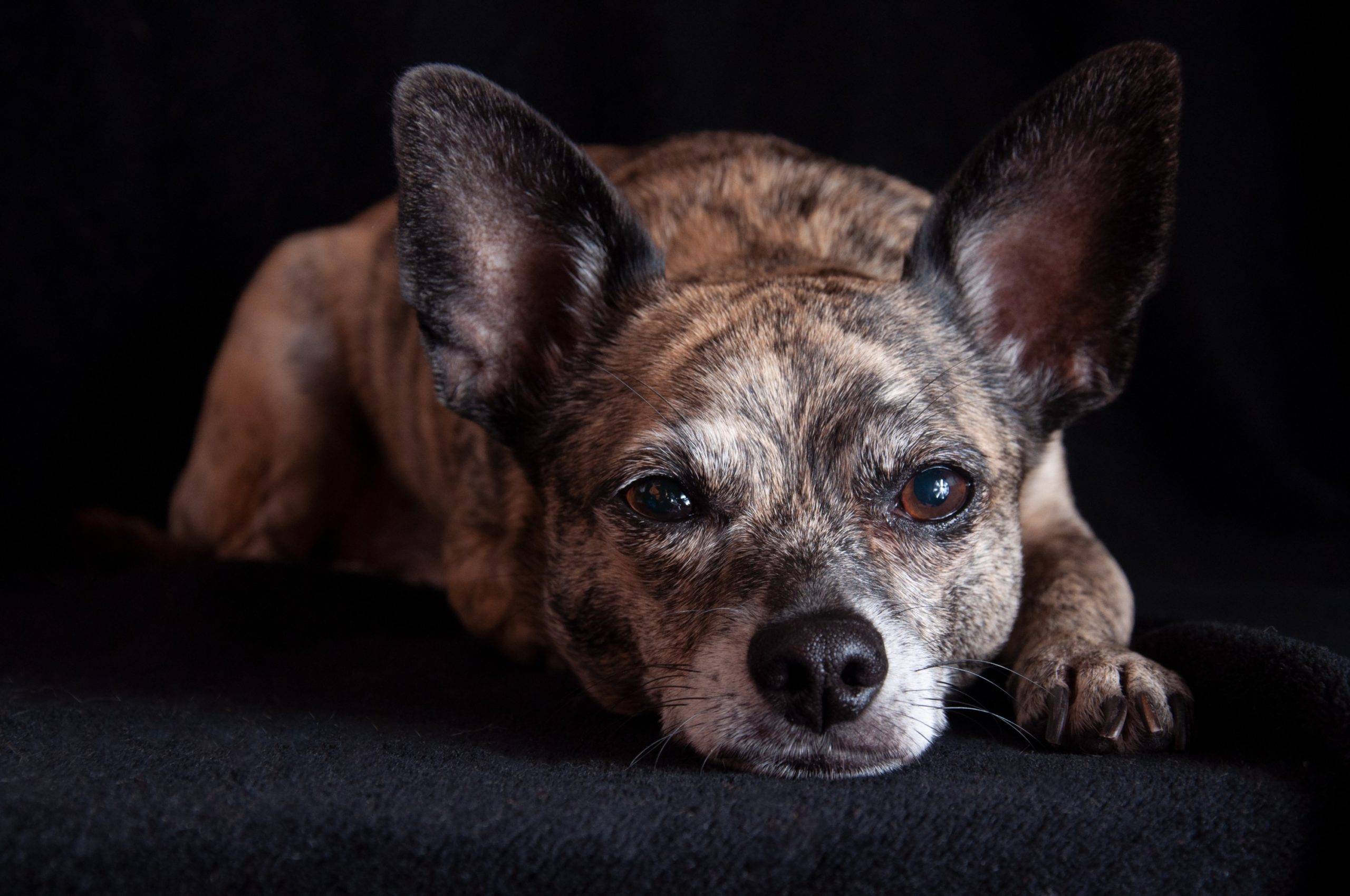 Great for apartment living
Italian Greyhound Chihuahua mixes are the perfect choice for those who live in apartments.
As small dogs with relatively high energy levels, they are well suited to the daily hustle and bustle of city life. And while they do require regular exercise, they can happily get most of what they need from a quick walk around the block or a rousing game of fetch in an enclosed courtyard.
Furthermore, Italian Greyhound Chihuahua mixes have conveniently compact frames that take up less space in small living quarters. They don't need large yards or lots of open space, making them ideal for those who live in urban areas with limited outdoor access.
You want a low maintenance dog

You want a small sized dog
You don't want a dog that needs a lot of attention

You don't want a needy dog
What is an Italian Greyhound Chihuahua Mix called?
An Italian Greyhound Chihuahua Mix is commonly called an Italian Greyhuahua.
What does an Italian Greyhound Chihuahua Mix look like?
An Italian Greyhound Chihuahua Mix is a small dog breed that typically has the slim build of an Italian Greyhound and the short coat of a Chihuahua.
How long do Italian Greyhound Chihuahua Mixes live?
Italian Greyhound Chihuahua Mixes typically live for 12-20 years.