Treating And Preventing Hypoglycemia in Chihuahuas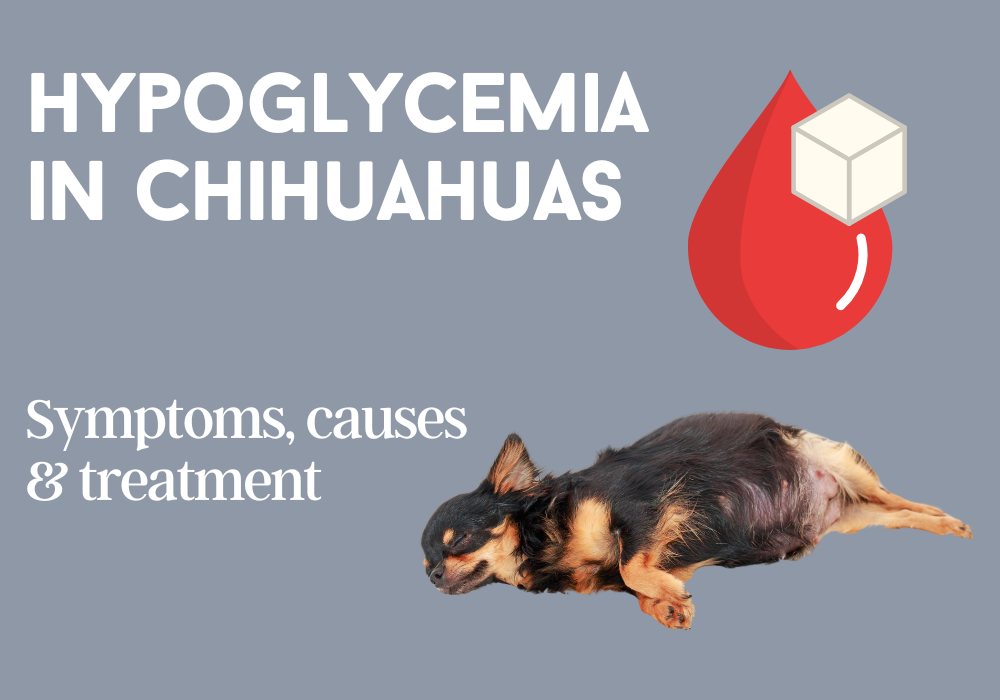 Are you concerned about the health of your Chihuahua? Hypoglycemia is a condition that can affect this breed, but it's not something to panic over.
With knowledge, proper diagnosis, and timely treatment, hypoglycemia in Chiuahuas can be managed — or even better — prevented altogether.
In this blog post, we'll discuss the symptoms of hypoglycemia in Chis and outline a few simple steps you can take to ensure their blood sugar levels remain stable.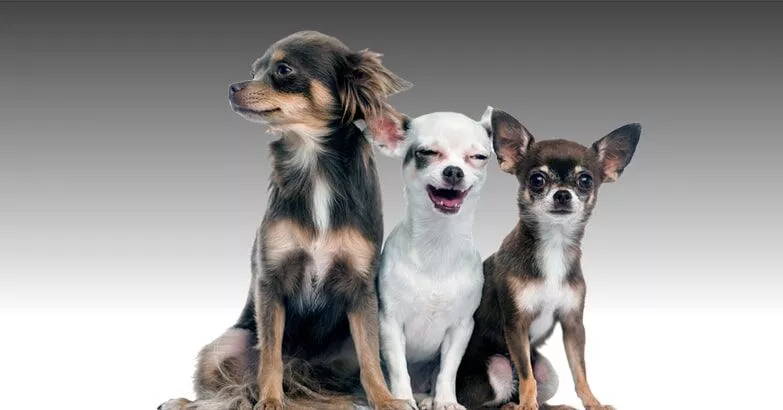 What is hypoglycemia in Chihuahuas?
In Chihuahuas, low blood sugar levels can lead to a condition called hypoglycemia. Glucose is necessary for energy, so when levels drop too much, the body's cells can't work as they should.
Typically, the normal blood sugar range for Chihuahuas is 3.5-7mmol/L, while anything below 3 mmol/L (<60 mg/dL) is considered hypoglycemic.
To maintain glucose regulation, Chihuahua's bodies secrete hormones that lower and raise blood sugar levels. Insulin decreases blood glucose levels, while glucagon, epinephrine (adrenaline), cortisol (the stress hormone), and growth hormone increase them.
When necessary, Chihuahua's bodies produce energy by digesting carbs, breaking down stored glycogen, or creating new glucose through glycolysis or gluconeogenesis.
What are the symptoms of hypoglycemia in Chihuahuas?
To identify low blood sugar in your Chihuahua, watch for certain symptoms. Weakness, difficulty walking, and dizziness are potential indicators of hypoglycemia.
Additionally, be aware of unusual drowsiness, unresponsiveness, or fatigue, since these can be warning signs too. Chihuahuas are typically energetic, so changes in behavior could signal a problem. In severe cases, your Chihuahua may have seizures, convulsions, paralysis, or fall into a coma.
If your Chi shows serious signs of hypoglycemia, take them to a vet right away. For milder cases, start by giving your Chihuahua a little bit of honey or corn syrup using an eye-dropper or by rubbing it on their gums. Gradually increase their intake, and if their condition hasn't improved within an hour, call your vet.
Symptoms to watch out for may include:
- Decreased desire to eat
- Lethargy
- Slow response time
- Abnormal behavior
- More urination than usual
- Increased thirst, medically known as polydipsia
- Coordination deficiency
- Hindquarters are partially paralyzed
- Weakness
- Exercise intolerance
- Shaking
- Twitching that occurs involuntarily
- Seizures
- Loss of consciousness
What are the causes of hypoglycemia in Chihuahuas?
Excess insulin, sugar intake, or reduced glucose production can lead to hypoglycemia in Chihuahuas.
Chihuahuas can experience excess insulin due to various factors such as overdosing on insulin for diabetic treatment, tumors in the pancreas producing insulin (insulinoma), and exposure to xylitol that leads to toxicity.
Too much glucose consumption
Chihuahuas may experience low blood sugar due to excessive glucose consumption caused by severe infections or paraneoplastic syndrome, which is a disorder linked to cancerous tumors.
Additionally, lean, active Chihuahuas may also experience hypoglycemia after strenuous exercise due to increased glucose consumption or depleted glycogen stores.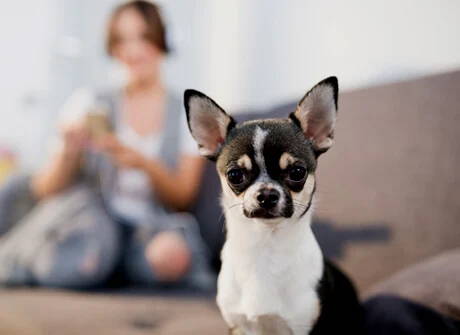 Too little glucose produced
Hypoglycemia can occur in Chihuahuas when glucose production decreases. Poor muscle glycogen reserves, immature hepatic enzyme systems, and low body fat stores can lead to rapid hypoglycemia in newborns.
In cases of hepatic dysfunction or Addison's disease, hypoglycemia can result from deficient glycogen storage or decreased gluconeogenesis. Liver damage reaching 70% can also lead to hypoglycemia in Chihuahuas.
How to diagnose hypoglycemia in Chihuahuas?
If hypoglycemia is suspected based on clinical signs and history, the vet will conduct a full physical exam and measure the current blood glucose level. Additional tests may be necessary to identify underlying causes.
Using a glucometer, a small blood sample can quickly and easily provide accurate results, making it ideal for Chihuahuas with low blood sugar.
To assess organ function, electrolyte imbalances, and thyroid and cortisol function, additional blood tests may be conducted. A urinalysis might be done to look for urinary infections or disease, as well as examine kidney function.
If hypoglycemia is believed to be a result of cancer or tumor growth, an ultrasound may be performed on your Chihuahua.
How to treat hypoglycemia in Chihuahuas?
During a hypoglycemic crisis, it is crucial for Chihuahua owners to act fast. Administering oral glucose supplementation, such as corn syrup or honey, may provide temporary relief, but it is less effective compared to intravenous dextrose.
When in doubt, seek immediate assistance from your veterinarian. In chronic cases, your veterinarian may recommend oral prednisone to manage blood sugar levels.
However, it is essential to monitor your Chihuahua's blood glucose levels regularly and adjust the dosage accordingly.
Remember that hypoglycemic crises can be life-threatening for your Chi, so it is crucial to stay vigilant and seek prompt medical attention.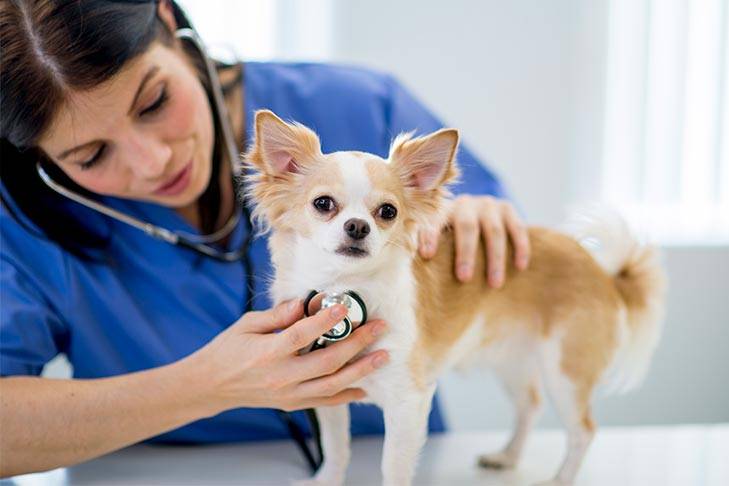 What is the prognosis for hypoglycemia in Chihuahuas?
The prognosis for hypoglycemia in Chihuahuas varies greatly depending on the severity and underlying causes of the condition. While Chihuahuas with identified underlying conditions that successfully respond to emergency treatment are more likely to have a positive outcome, those with severe and prolonged hypoglycemia may suffer permanent neurological damage.
It is a serious matter that requires swift and effective treatment to prevent long-term consequences. It is important to recognize the signs and symptoms of hypoglycemia in Chihuahuas and seek medical attention immediately to prevent any potential complications and ensure the best possible outcome.
Chihuahua Hypoglycemia FAQs
Can a Chihuahua recover from hypoglycemia?
If your Chihuahua is experiencing hypoglycemia, seeking veterinary help is crucial for proper diagnosis and treatment. Neglecting it can lead to seizures or worse, death. Intravenous dextrose solution and/or oral prednisone are typically administered as treatment. Recovery prognosis varies based on severity and underlying causes, but most Chihuahuas can fully recover.
What toxins can cause hypoglycemia in Chihuahuas?
Xylitol, a natural sugar in sugar-free products and chewing gum, is the top toxin that triggers hypoglycemia in Chihuahuas.