Hydrocephalus in Chihuahuas: What You Need to Know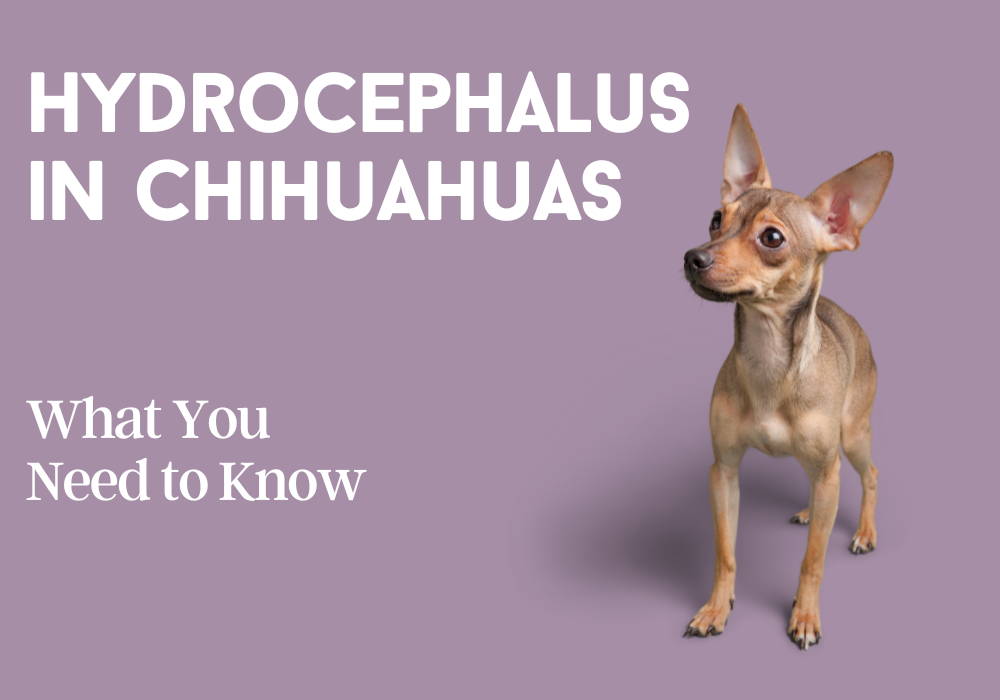 If you are a Chiwawa owner, then you know how special and unique the breed is.
And while many Chihuahua owners might be familiar with common ailments that affect their beloved fur babies, it's important to be aware of lesser-known medical issues like hydrocephalus in Chihuahuas - a potentially life-threatening condition that can cause severe physical as well as neurological problems.
Hydrocephalus simply means an abnormal accumulation of fluid inside the skull, creating pressure on the brain — but luckily there are ways to diagnose and treat this disorder if caught early enough.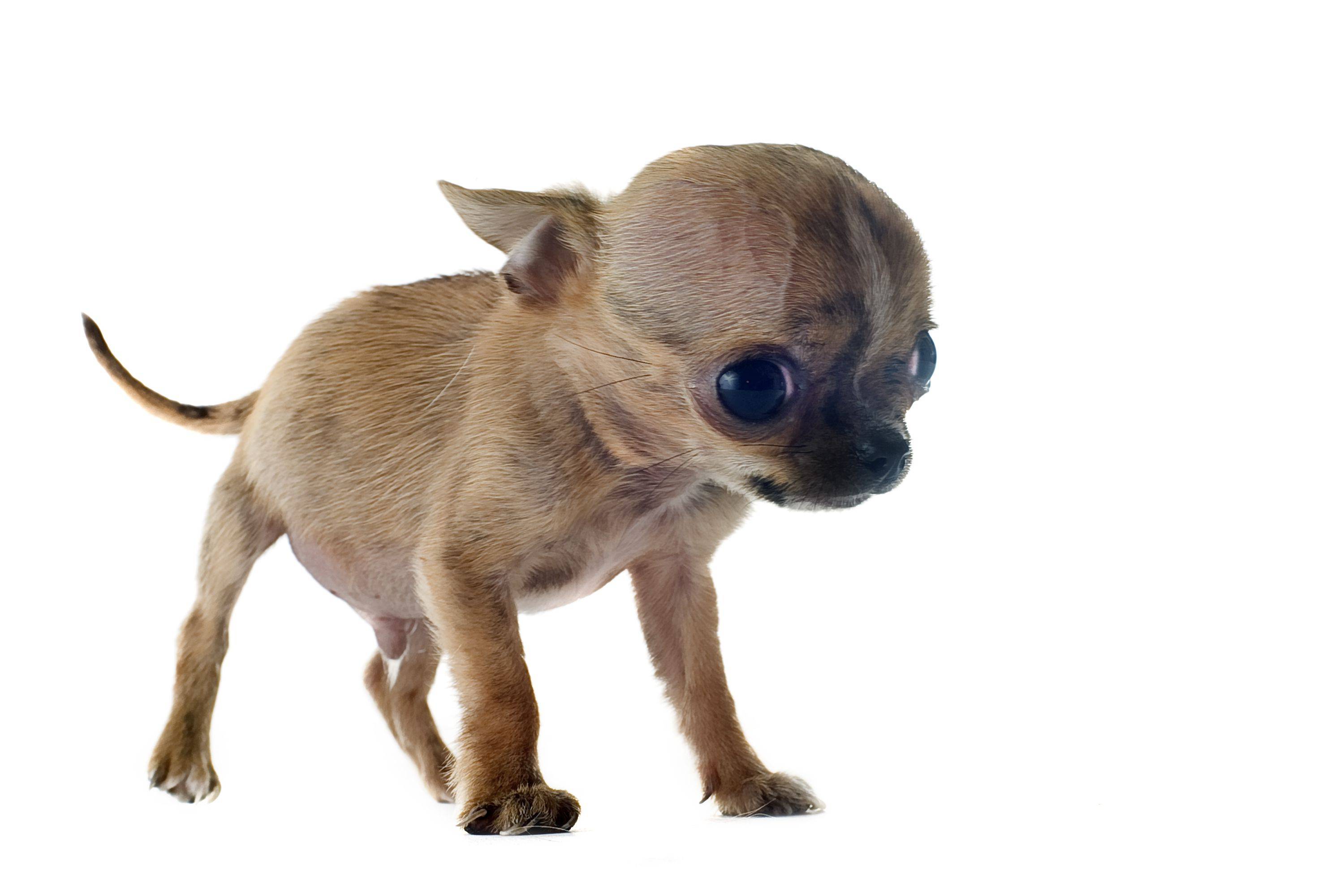 What is hydrocephalus in Chihuahuas?
Hydrocephalus is a serious condition in Chihuahuas that occurs when there is an excess buildup of cerebrospinal fluid in the brain. This buildup puts pressure on the brain and can result in irreversible brain damage or death.
Typically, the condition affects small or tiny dog breeds and is often congenital, meaning it is present at birth. Complications during birth, like a brain hemorrhage, can also contribute to the condition.
Although symptoms may not appear until later in life, hydrocephalus Chihuahuas are born with another condition that triggers fluid buildup
What are the symptoms of hydrocephalus in Chihuahuas?
Hydrocephalus may not show any symptoms in some Chihuahuas, but if left untreated and fluid accumulates in the skull, painful symptoms can arise. An enlarged head in puppies can be a sign that their skull hasn't fully fused yet.
Consult your vet immediately if you observe these signs or symptoms in your Chihuahua puppy:
- Domed skull
- Wide-set eyes
- Difficulty learning
- Erratic or restless behavior
- Disorientation
- Lethargy and excessive tiredness
- Loss of coordination
- Compulsive circling
- Head pressing
- Crossed eyes
- Unusual posture or gait
- Slow growth
What causes hydrocephalus in Chihuahuas?
Chihuahuas can experience two types of hydrocephalus: congenital and acquired. The former is present at birth while the latter develops later on.
Congenital hydrocephalus, a birth defect commonly known as "water head" or "apple head", has recognizable signs such as a dome-shaped skull, a large soft spot on the head, and downward gaze eyes.
Although clinical signs may not be immediately apparent, possible symptoms include abnormal walking, behavioral changes, circling or falling over, and difficulty with housetraining and learning commands.
It's essential to recognize that not all Chihuahuas with this condition exhibit the same symptoms.
Acquired hydrocephalus occurs when the flow of CSF in the brain is blocked or disrupted due to infection, tumor, or swelling.
The leading cause of this condition is a brain tumor. Clinical signs of acquired hydrocephalus resemble those of congenital hydrocephalus and may include changes in behavior or training, circling, head pressing, listlessness, loss of vision, pacing, restlessness, and seizures.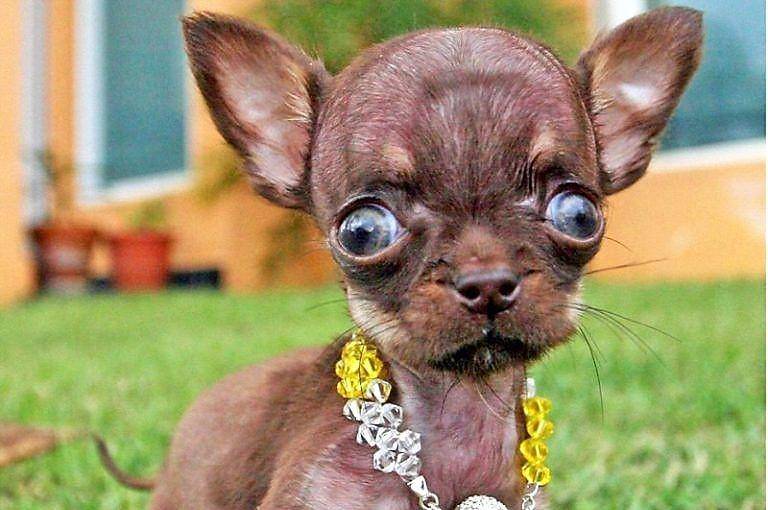 How is hydrocephalus in Chihuahuas diagnosed?
Diagnosing hydrocephalus in young Chihuahua puppies involves checking for a large fontanel and consistent clinical signs.
Ultrasound evaluations through the fontanel can also identify enlarged brain ventricles. To confirm a diagnosis, brain scans like CT or MRI are necessary, particularly in cases of acquired hydrocephalus.
EEG may also be used with electrical sensors attached to the head.
How is hydrocephalus in Chihuahuas treated?
To address hydrocephalus in its early stage, corticosteroids are utilized to lessen the production of CSF and reduce inflammation.
For severe or prolonged cases, anti-seizure drugs, along with furosemide, acetazolamide, and omeprazole, may improve the condition of affected Chihuahuas.
For Chihuahuas with mild hydrocephalus or those in the early stages of the disease, corticosteroid medication can help.
This medication works to decrease fluid production and inflammation. If needed, additional medication may be recommended to treat seizures and other symptoms.
If you have a hydrocephalus Chihuahua puppy, consider investing in a dog wheelchair for their mobility needs. This will help them maintain their balance and stay upright while walking.
A four-wheel wheelchair can also prevent falls and assist them in eating, drinking, and exercising with ease.
Surgery may be suggested for hydrocephalus in Chihuahuas. The veterinary surgeon would insert a shunt to alleviate the excess brain fluid into the abdomen.
The surgical procedure is fairly successful with an 80% rate, however, it's a costly and specialized option that isn't always available.
As with any surgery, there are potential risks, therefore it is advisable to consult your vet to determine whether surgery is the best choice for your Chihuahua.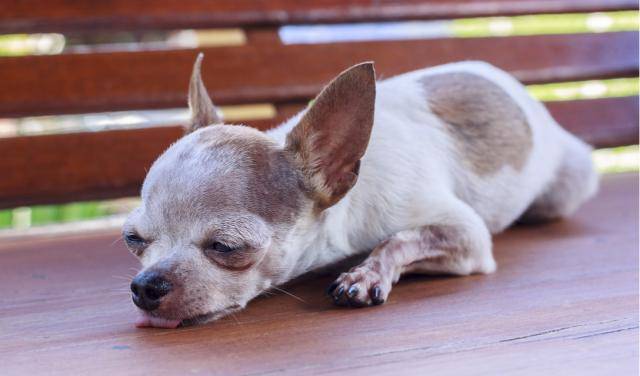 What is the prognosis of hydrocephalus in Chihuahuas?
Hydrocephalus is a serious health condition for Chihuahuas. Recovery depends on the severity and duration of the condition.
Congenital hydrocephalus can be treated with shunt placement, but brain damage can limit success. Unfortunately, acquired hydrocephalus has a poor prognosis due to underlying conditions like tumors or infections such as encephalitis.
Your veterinarian will advise on treatment and prognosis based on your Chihuahua's specific situation.
Hydrocephalus in Chihuahua FAQs
Is hydrocephalus in Chihuahuas deadly?
In some cases, hydrocephalus in Chihuahuas can be fatal. If the condition is not treated early on and symptoms progress, the outcome can be serious or even life-threatening. Treatment options such as medications, mobility assistance, and surgery are available that may help reduce symptoms and prolong their lifespan.
Is hydrocephalus in Chihuahuas painful?
The severity of the condition will determine how much pain is experienced. While hydrocephalus can cause headaches and other types of discomfort, some puppies may only show mild symptoms or no signs at all. The best way to know if your Chihuahua is in any pain from their hydrocephalus is to have them examined by a vet as soon as possible.