How Many Teeth do Chihuahuas Have?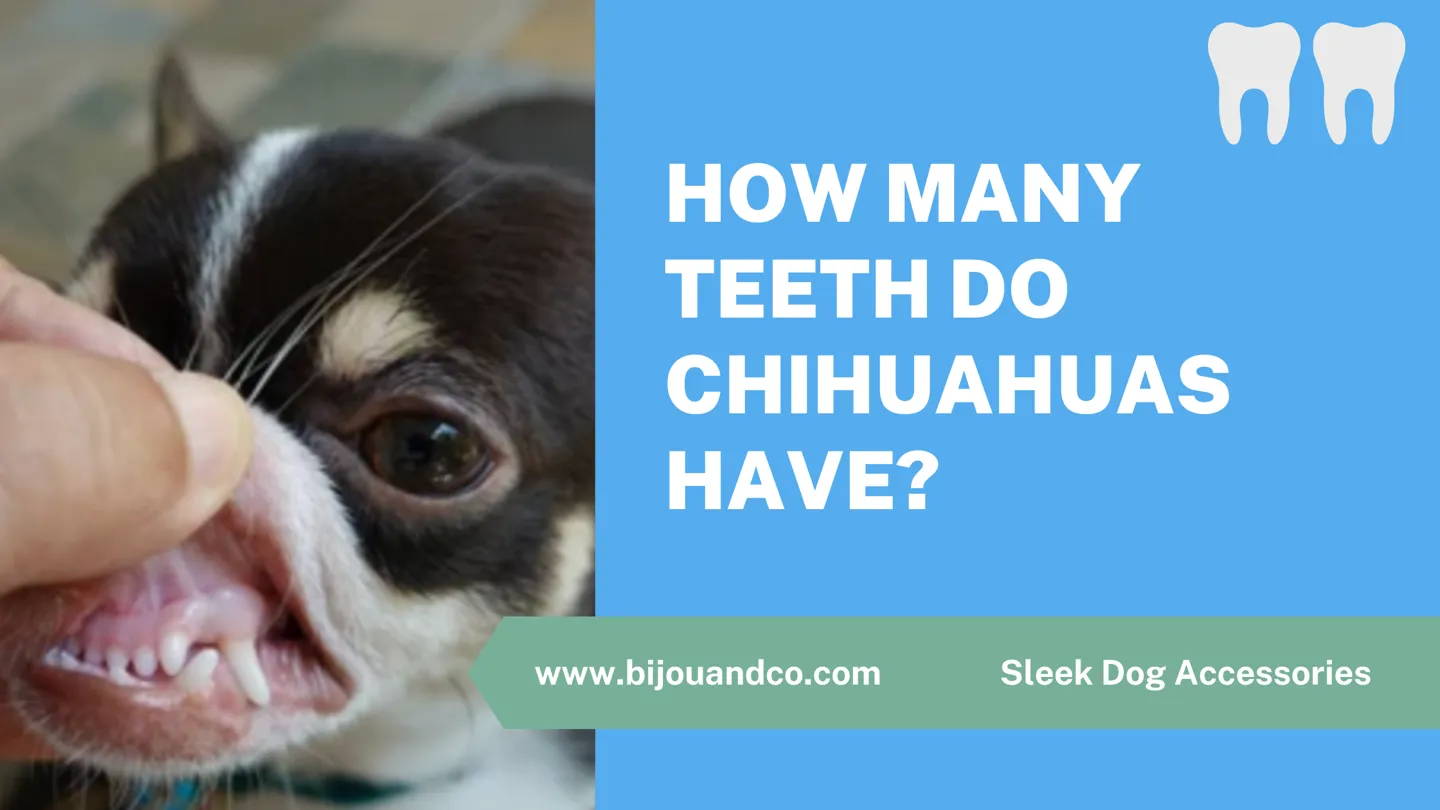 Being such little creatures, you wouldn't imagine Chihuahuas would have enough space in their tiny mouths for many teeth - so how many teeth do Chiwawas have? Well, they actually have more than you think.
Their teeth are also relevant to their size, making them fierce little needles that you wouldn't want to have wrapped around the hand. But sadly the most common health problems suffered by Chihuahuas are dental issues.
So if you worry about your tiny furry friend's teeth, we've put together a guide to help you understand how many teeth Chihuahuas should have, and what's the purpose of each teeth.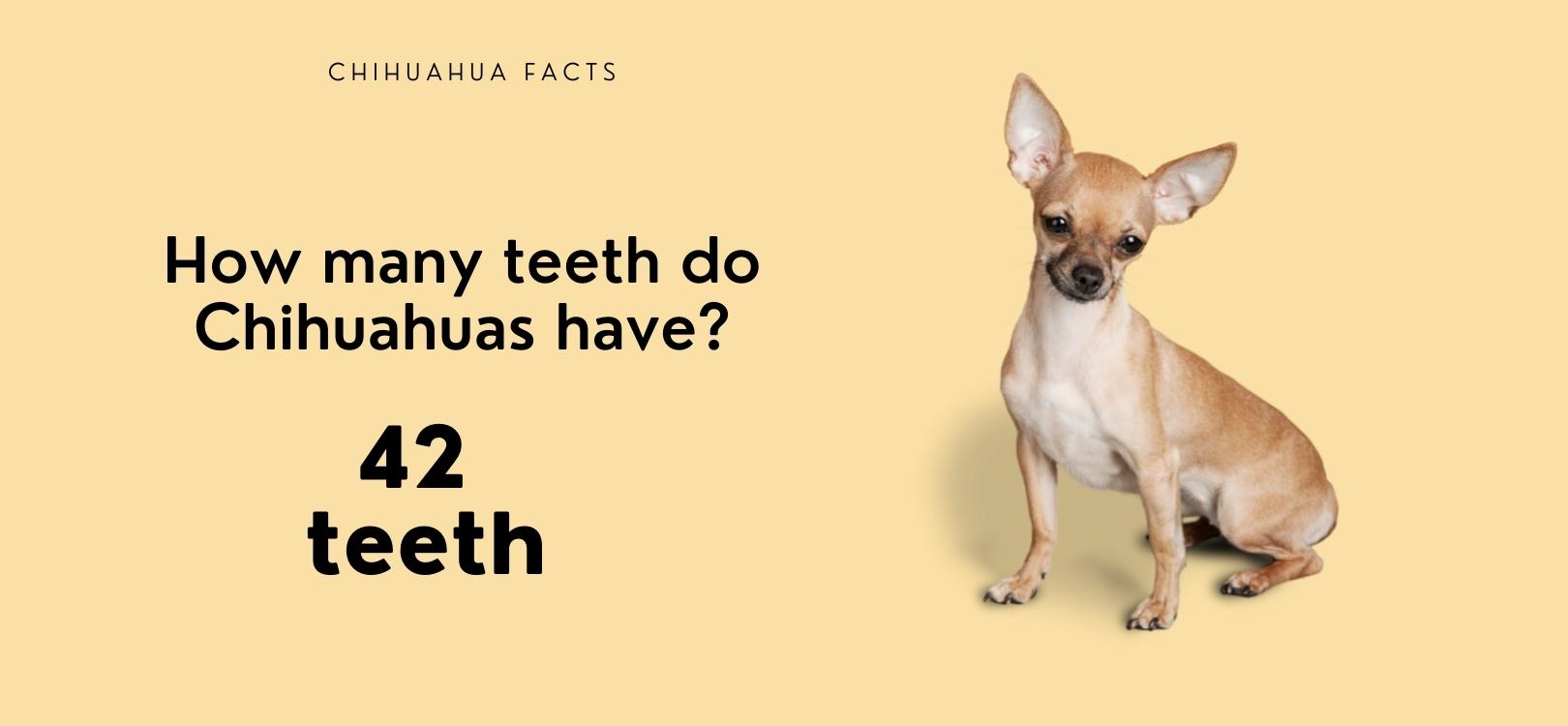 How many teeth do Chihuahuas have?
All in all, an adult Chihuahua should have 42 teeth. That sounds like a lot when compared to the 32 teeth that adult humans have in comparison, and that's because it is.
However, Chihuahuas are carnivorous creatures that are naturally built for hunting and killing, as a result, each of their teeth has a purpose.
Below we have put together a Chihuahua teeth chart (it is also possible to find a Chihuahua teeth age chart that shows you which teeth will come through when).
The chart we have here gives you a good indication of where the teeth should be in your Chihuahua's mouth and which teeth they are.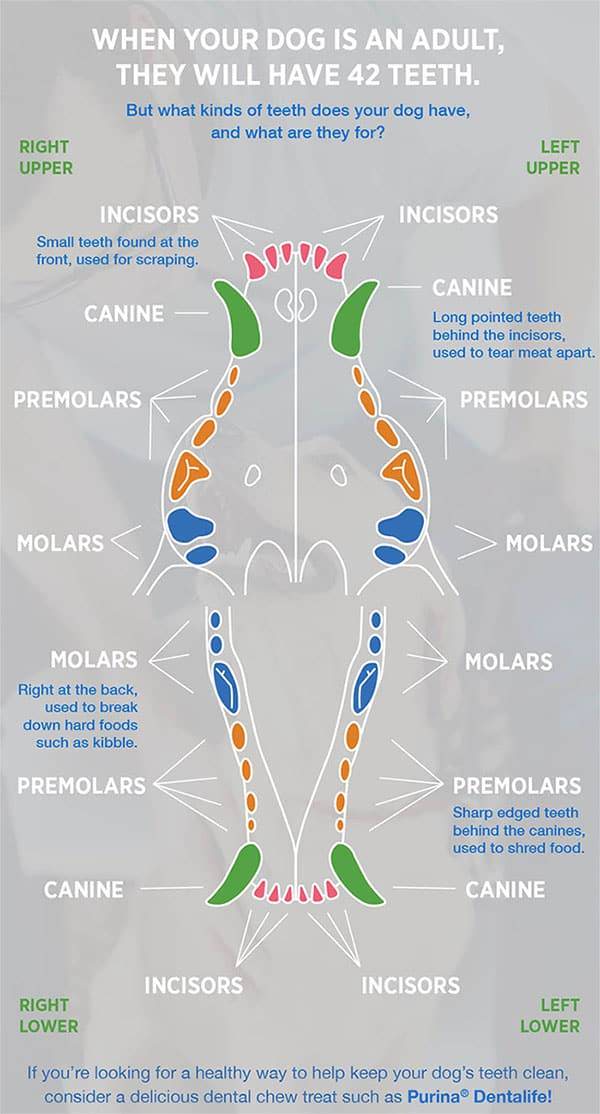 The different types of Chihuahua teeth
The anatomy of a Chihuahua's teeth is complex and fascinating. There are various types of teeth that serve different purposes in a Chihuahua's mouth.
The incisors, for instance, located at the front of the mouth, are for biting and tearing. The Chihuahua's canines are sharp and pointed, designed for gripping and holding prey.
The premolars and molars, meanwhile, are for grinding and crushing food.
The incisors are the smallest teeth located at the very front of the mouth between the canines.
They're the first to come through at around 3 months old and are used for self-grooming and to tear meat away from the bone.
A Chihuahuas incisors are particularly small with them being a tiny breed, and so it can be easy to miss if one is missing, so just be sure to count them.
There should be six on the bottom jaw and six on the top. Chihuahua teeth problems often affect the incisors first.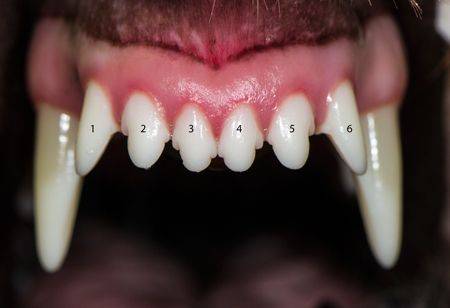 The canines are the teeth that everyone associates with dogs (hence the name). They are larger than the rest of the Chihuahua's teeth and capable of inflicting a lot of damage. Canines come in at around 4-6 months old and are used to lock on to prey as well as rip the meat apart once they have managed the kill.
You'll also notice that the canines are used to help your Chihuahua carry things around such as toys or bones. There should be four in total, two at the top and two at the bottom.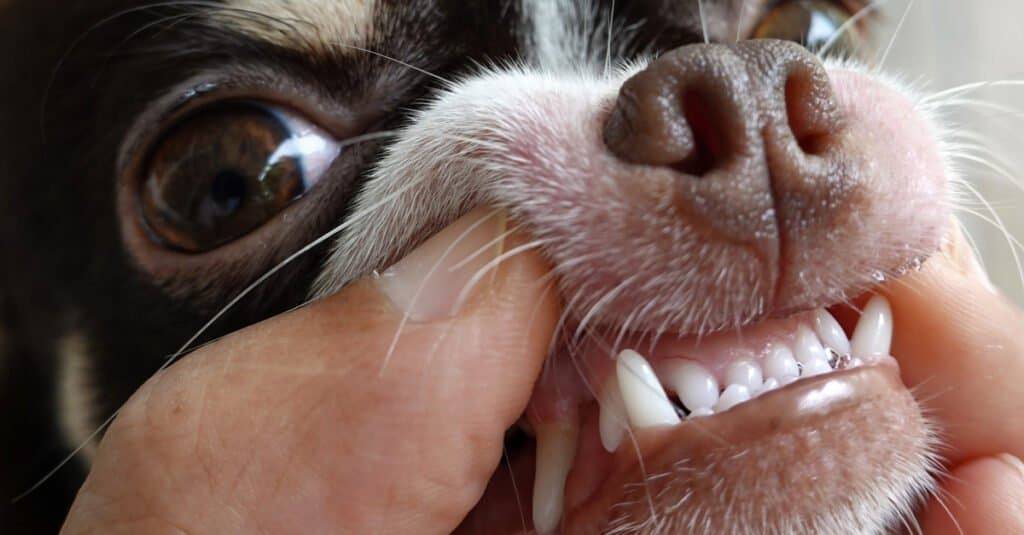 Premolars come in at around 4-6 months. Most of a Chihuahua's teeth are made up of premolars as there are 4 that line both sides of the mouth on both the upper and lower jaw - totaling 16. These teeth are thick and more durable than the smaller incisors and capable of taking a lot more strain.
This is why you'll notice that your Chihuahua will usually use the side of its mouth to chew their toys as the premolars can stand up to the task.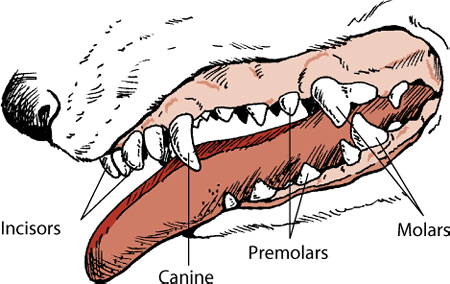 With Chihuahuas or most dogs for that matter, the majority of their teeth will erupt around the same time. The molars also come through at around 4-6 months of age. Molars in Chihuahuas are the largest teeth with a flattened top made to grind up their food.
The molars are essential to a diet of dry food and so they should be carefully looked after. Your Chihuahua should have 10 molars in total with three lining each side of the bottom jaw and two larger molars lining each side of the top jaw.