Havanese Chihuahua Mix (Cheenese) Breed information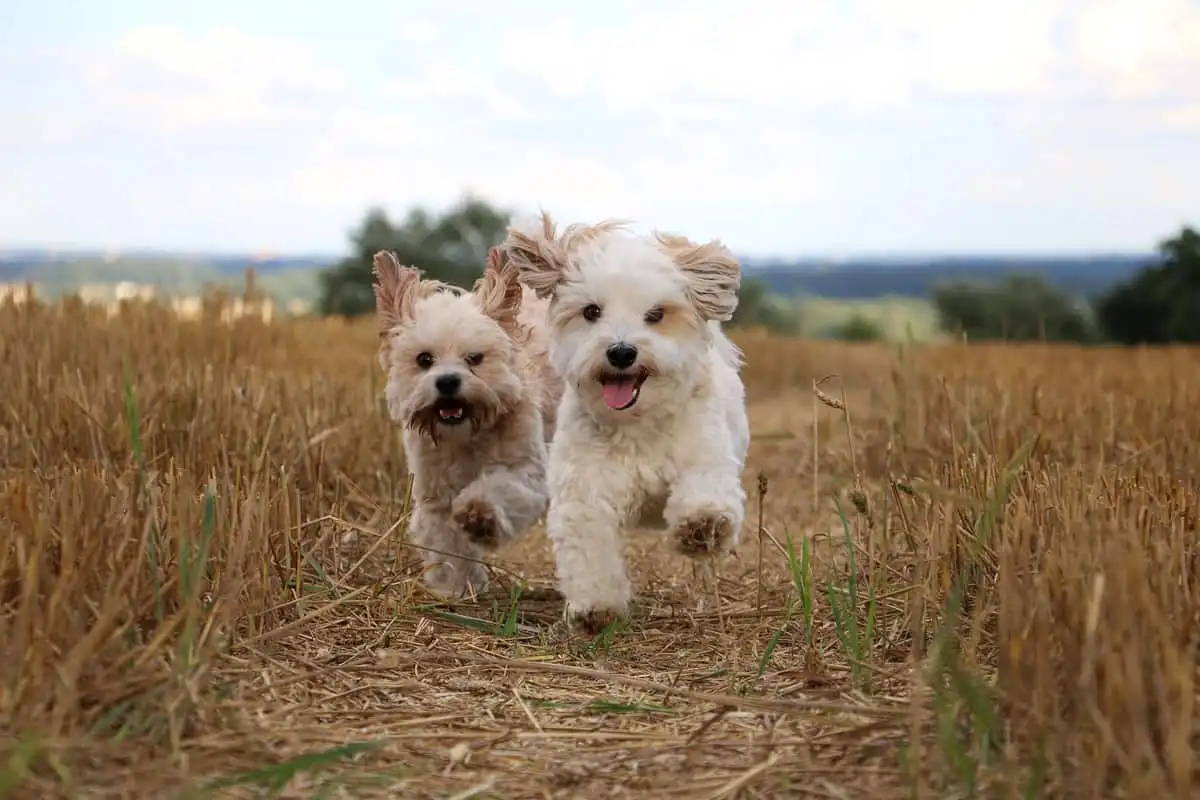 Known to be a mix between a Chihuahua and a Havanese, the Cheenese is intelligent, loyal, and willing to please its owners.
Despite their small size (usually weighing no more than 6 lbs), Chihuahua Havanese mixes have plenty of energy and love getting attention from their family.
They make great watchdogs as they will alert their owners if something is out of the ordinary. The Cheenese are also adaptable dogs making them great companions in the city or out in the country.
In short, these cuddly little pooches full of character can be excellent additions to any home looking for lots of love!
white, black, chocolate, brown, cream, and gold
apartment dwellers, families with older children
social, bright, sensitive, alert
The Chiuaua is a unique and entertaining dog that has charmed families across the world. This small, feisty pup is known for its big personality which can range from bold and sassy to timidly and adorable.
Originating in Mexico, this timeless breed has been a companion to many royalty, celebrities, and everyday households. With an average life span of 12-20 years, their loving personalities are sure to bring joy into your home for many years.
The Chihuahua loves getting attention but they can take some time to warm up to newcomers - anyone planning to adopt one of these wonderful dogs should be dedicated to establishing relationships and teaching commands with patience and kindness.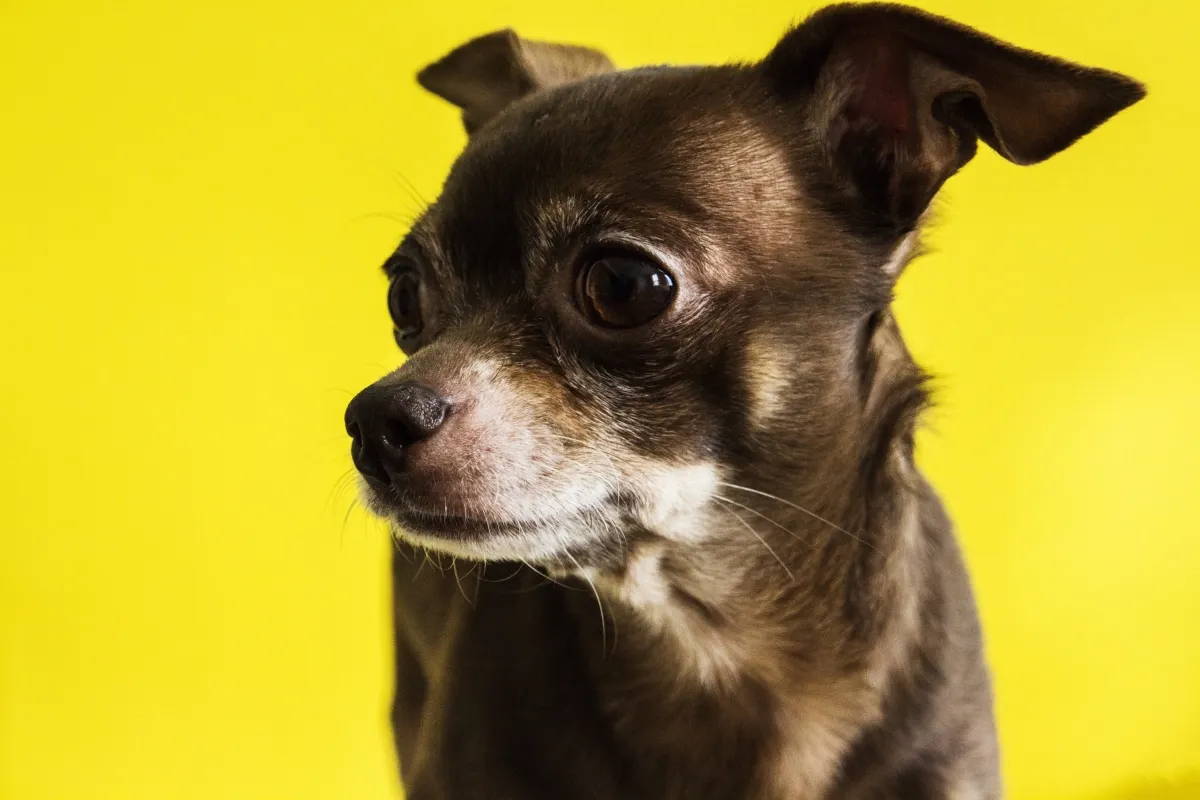 The Havanese is a tiny bundle of love and fur, bursting with personality! The Cuban national dog is an excellent pet choice for anyone looking for a loyal companion that is eager to please.
Havaneses are known as great family dogs, as they are intelligent and easy to train. They love being around people and quickly become part of the family household due to their playful nature.
Havanese make exceptional pets for those living in apartment buildings because of their small size, yet they still pack an energetic punch! Socialization from a young age is recommended to help them settle into their new home.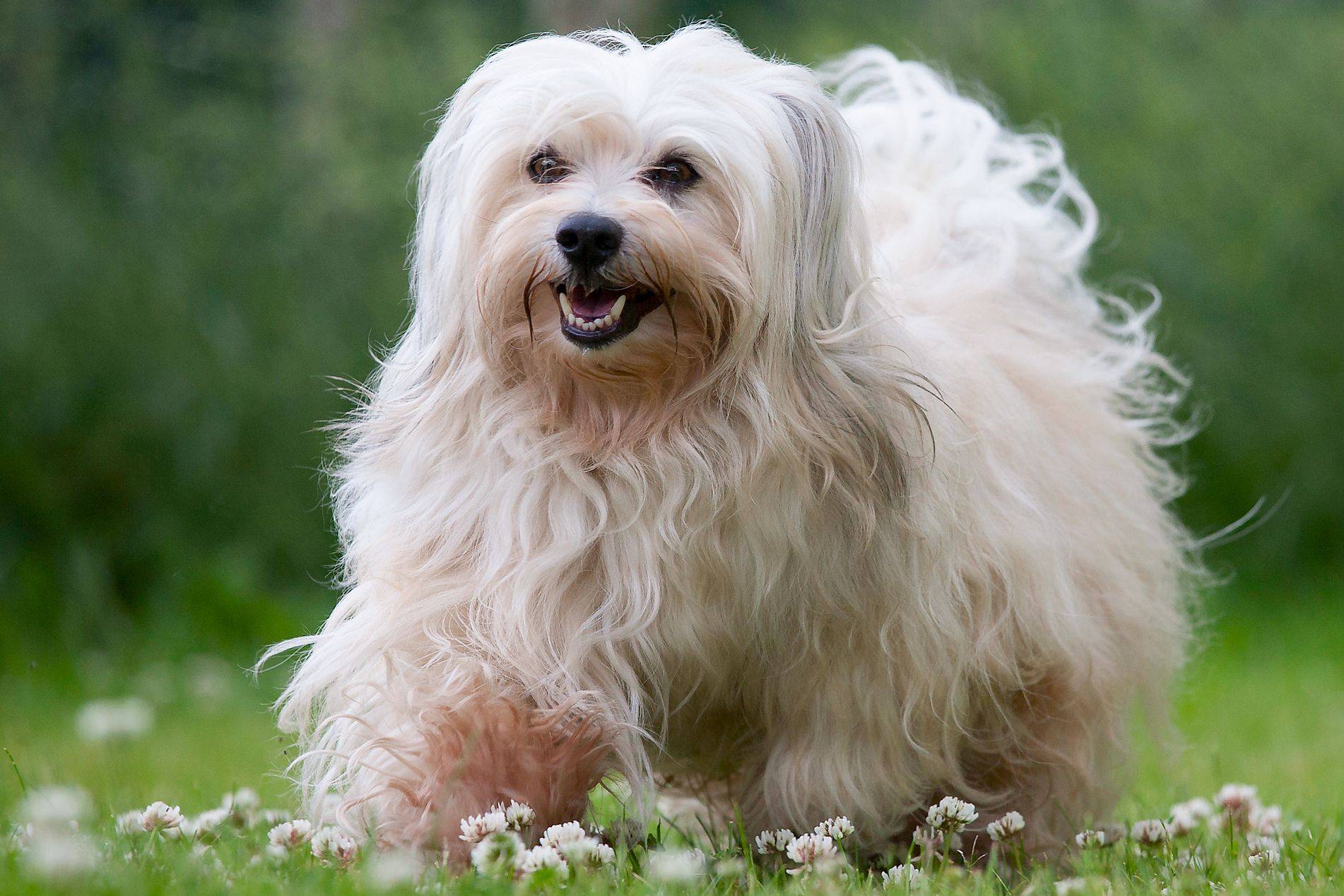 The Chihuahua Havanese mix can be a bit of a mixed bag but they're still worth consideration by pet owners. They have health issues, can be quite stubborn, and aren't the best breed to have around young children.
But if you know what you're getting into when it comes to owning one, the perks are definitely worth it! The Havanese Chihuahua mix may be small in stature, but offers great companionship for single apartment dwellers (or couples!), plus an extraordinary lifespan of up to 18 years.
Not to mention that its energy levels could easily keep up with the rest of the dogs at any dog park or even just around your neighborhood!
The Havanese Chihuahua Mix is not recognized by the A.K.C.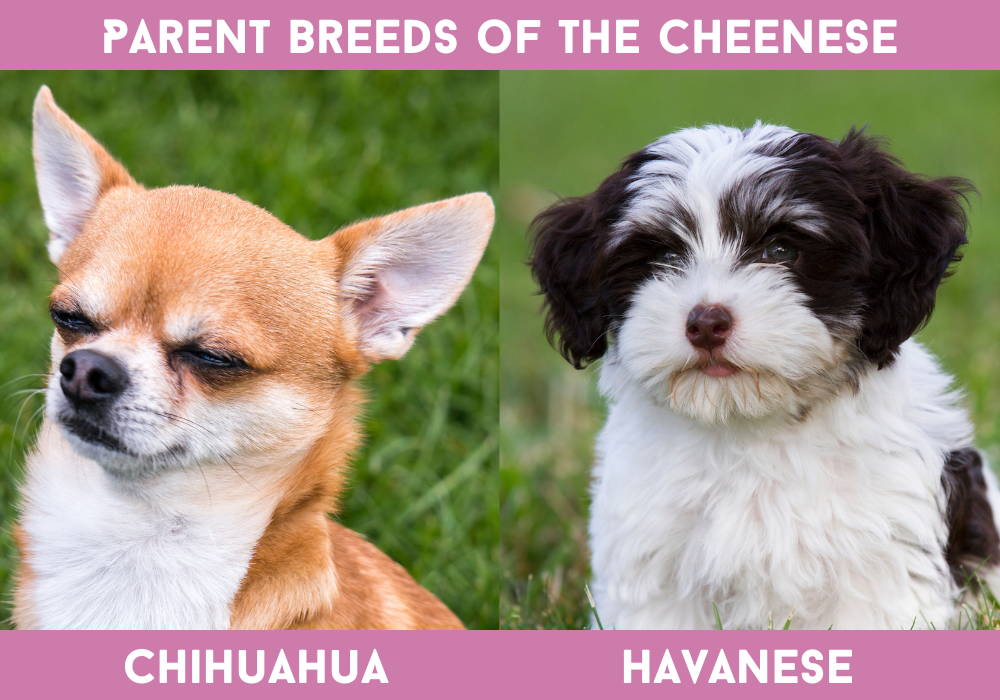 Chihuahua Havanese mixes come in a variety of colors such as white, black, chocolate, brown, cream, and gold, with long straight hair that is silky to the touch.
While their stature is tiny - typically ranging from 4 to 16 pounds and 6 to 9 inches tall - the Cheenese has a distinctive look, with inquisitive dark eyes that can be bulging like those of its Chihuahua ancestor but are also often floppy and furry depending on which parent's genetics were dominant.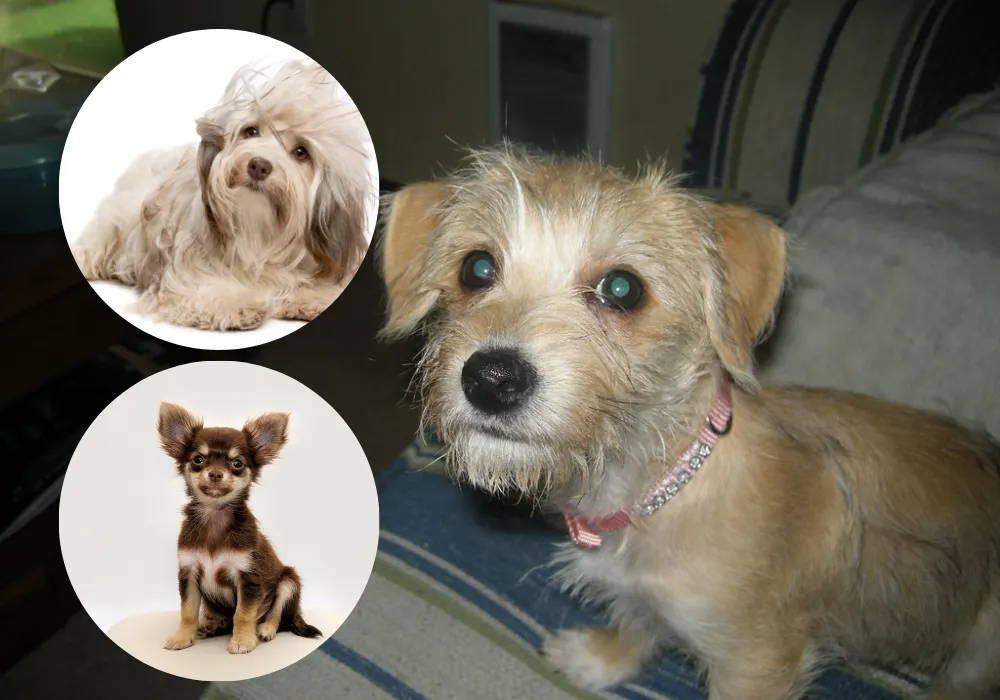 In addition to being social butterflies, Havanese Chihuahua mixes are agile and bright, making them responsive and easy to train. As intelligent creatures, they thrive when showered with lots of love and attention - so if you do adopt a Cheenese, be sure that someone's always around.
They're also quite vocal; what seems like excessive barking could actually be your Cheenese looking out for you and alerting you of any possible intruders. Of course, Chihuahua Havanese mixes also come with some caveats – mainly that they're better off living in homes where young kids are absent.
The general consensus is that Havanese Chihuahua mixes get along well with other pets.
Being a crossbreed of the social and spirited Chihuahua and the gentle and friendly Havanese, this pup has inherited its parents' personalities to become a sweet and sociable breed.
Keep in mind that each dog does have its own temperament though so introducing new family members may be easiest as puppies when they're young to ensure cooperation between pets--especially if you already have an established pack at home.
Plus with proper guidance from owners, it's more than likely that your Cheenese will fit in just fine!
If your Cheenese takes after the Chihuahua side of their family tree, expect to brush them almost daily to keep up with the moderate amount of shedding that'll be going on.
On the other hand, if you've got yourself a Havanese-style Cheenese, you won't have any shedding to speak of – they are non-shedding hybrids!
However, Havanese Chihuahua mixes aren't completely low-maintenance either. Even though they surprise us all by not shedding at all, it's still important to brush your Cheenese about every other day or so; this will help prevent their beautiful coat from getting matted down.
Havanese Chihuahua mixes are not hypoallergenic.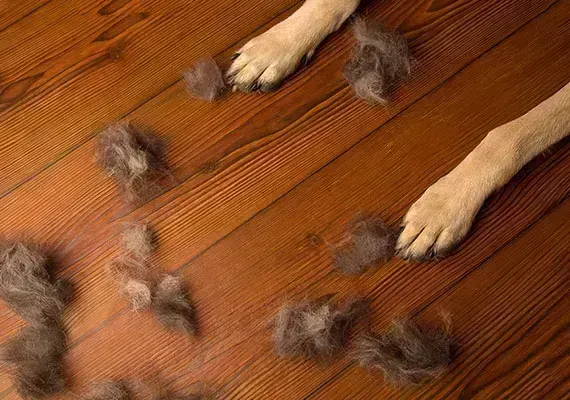 Chihuahua Havanese mixes typically have a lifespan of between 12 and 18 years.
While Chihuahua Havanese mixes may inherit some of their physical and behavioral traits from their parent breeds, they also inherit the same health issues.
Chihuahua Havanese mixes are more prone than many other breeds to suffer from patellar luxation – otherwise known as a "trick knee."
This condition can cause your Cheenese immense pain and discomfort due to the misalignment of their kneecap. If left untreated, it can lead to more serious issues such as joint instability, lameness, and possible development of arthritis.
It's important to keep an eye out for signs of this condition, including limping or hopping in one or both hind legs; if you notice anything out of the ordinary about your Cheenese dog's gait or movement might be indicative of patellar luxation.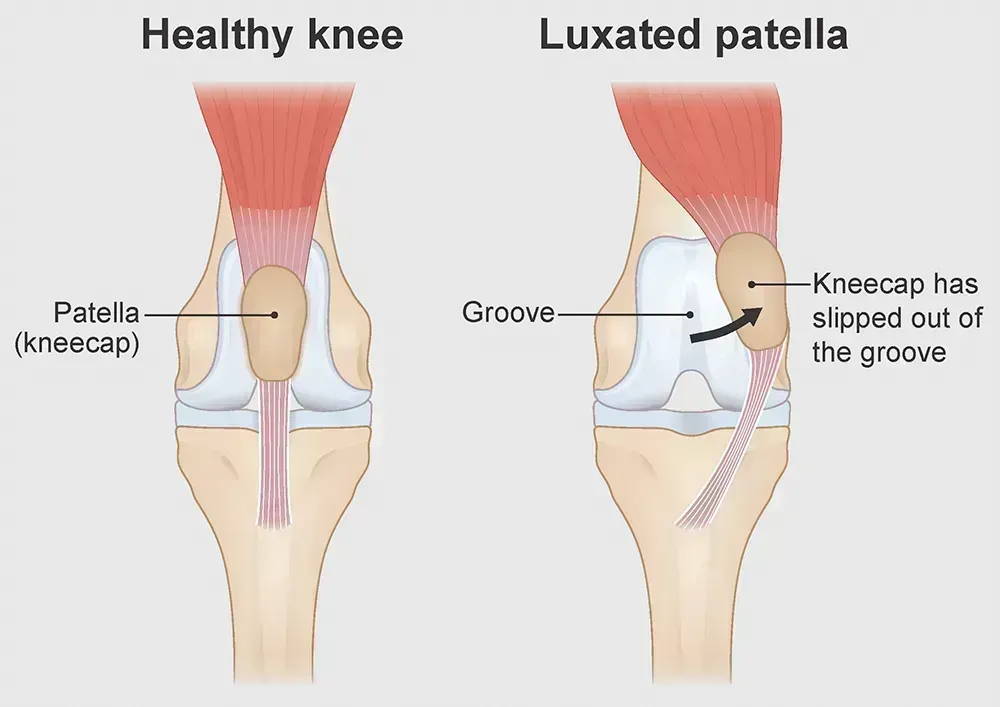 Chihuahua Havanese mixes can suffer from the devastating condition of hip dysplasia. While symptoms may not appear immediately, hip dysplasia is a painful condition that eventually
impacts the long-term health
of Havanese Chihuahua mixes and results in
mobility issues, consistent discomfort, and weak muscles.
If left untreated, your Cheenese may determine their own pace of activity which is often too slow or too fast to prevent further joint damage.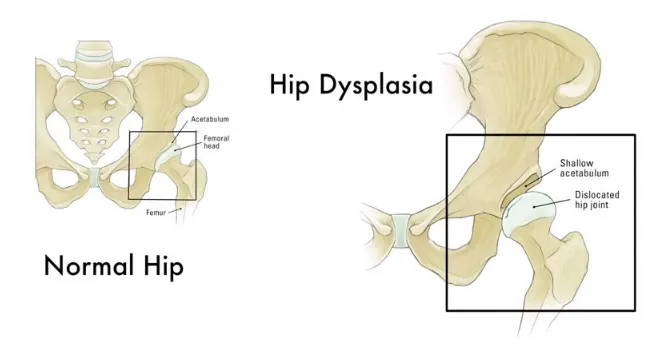 Chihuahua Havanese mixes often suffer from collapsed trachea, a condition that affects the windpipe and can make it difficult to breathe.
This can put a strain on their lifestyle with sudden episodes of coughing or choking. If your Chihuahua Havanese mix experiences this issue, talk to your vet right away to set up the best plan of action.
There are treatments available that promote comfortable breathing and overall better quality of life for your Cheenese.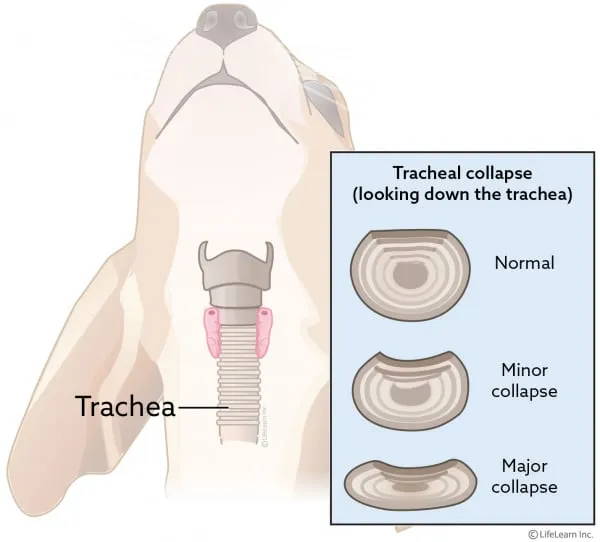 When caring for a Chihuahua Havanese mix, you must consider grooming, exercising, training, and feeding.
Grooming requirements vary depending on which breed your Chihuahua Havanese mix is taking after. If their coat is more akin to the Chihuahua, then shedding and regular brushing should be expected; a brush 3x per week should keep it in check.
On the other hand, if their fur has the texture of that of a Havanese, you may only need to break out the brush for an occasional fluff up; as often as once or twice a month may be plenty! Keeping your pup's coat looking sharp isn't too taxing with this hybrid; just pay attention to what type of hair they're rocking so you know what kind of attention it needs.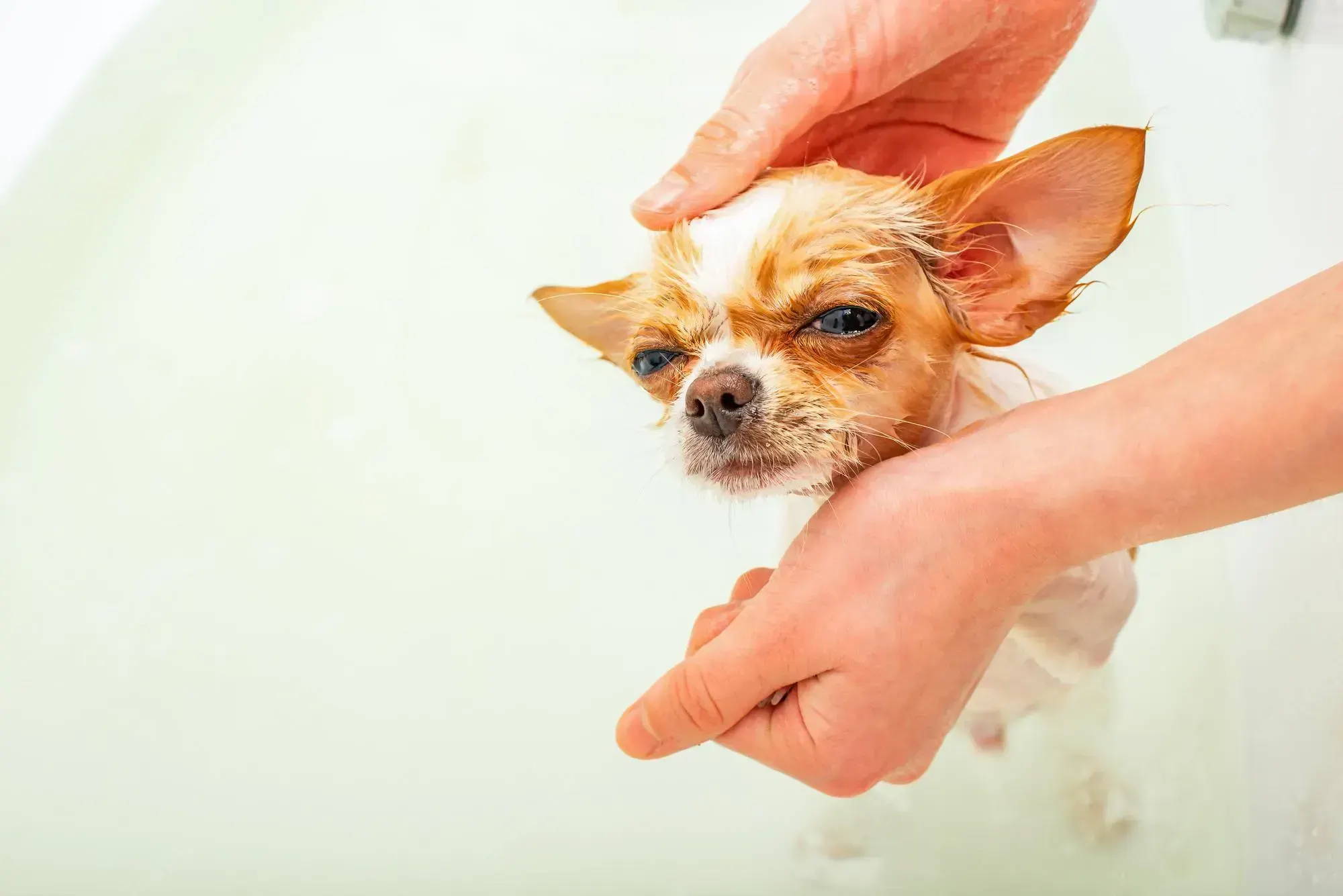 Owning a Havanese Chihuahua mix for the first time can seem daunting. These dogs are renowned for having a stubborn streak, and even something as fundamental as housebreaking them can take dedicated effort and patience.
However, there are myriad resources and guides available to help you get started with training your Cheenese. Understanding their specific needs and motivations can also be key to ensuring success in obedience training down the line. Ultimately, it requires both time and dedication but most first-time pet owners eventually find that they enjoy the experience nonetheless.
Taking care of your Havanese Chihuahua mix can be quite a challenge - especially when it comes to meals! Not only can their size vary greatly, but so do their dietary needs.
It's important to take into account the size of your Cheenese before deciding how much food to give them.
Generally speaking, ½ cup to 1 cup of high-quality dry dog food per day should suffice for the average Cheenese.
The type and amount should be adjusted accordingly if your pooch falls outside this range. Just remember to stay vigilant about your furry friend's nutritional needs - and no doubt you'll have a happy and healthy pet!
The Chihuahua Havanese mix is an energetic breed that loves to run and play. Though he's a compact pup, he requires more physical activity than you might think. If you don't have the ability to provide a yard space for your Cheenese to romp around in, no problem!
An apartment or condo should be just fine - as long as you ensure that your Chihuahua Havanese mix gets enough exercise via several daily walks and many doggy park meet-ups! Even better? They'll have the socialization they need while pooping out their adorable energy.
Male and female Chihuahua Havanese mix puppies can be each other's greatest rivals when it comes to vying for attention and love. They boast different personalities, as males tend to be more assertive and confident, while females remain loyal and affectionate.
But the similarities between the two sexes are myriad - both are energetic, enjoy interacting with their owners, and need lots of mental stimulation to thrive. Moreover, though males may express their love differently than their female counterparts, both genders demonstrate devotion in their own unique way.
Is it the Cheenese right for you?
Not great with small kids
The Chihuahua Havanese mix makes a fantastic addition to any family - as long as you don't have young children.
Cheenese dogs are renowned for their intelligence and wit, making them ideal for interaction with older children, but their small size, stubbornness, and occasional jealous streak make them ill-suited for households with younger kids.
If you're looking to adopt a dog that can get along with older children without posing a safety hazard, the Chihuahua Havanese mix makes the perfect pup! Just be aware that while they thrive in loving homes where they can play and receive plenty of attention, these feisty little dogs enjoy their alone time as well - so if you're away often or prefer to let your pup do his own thing throughout the day, then this type of breed may not be right for you.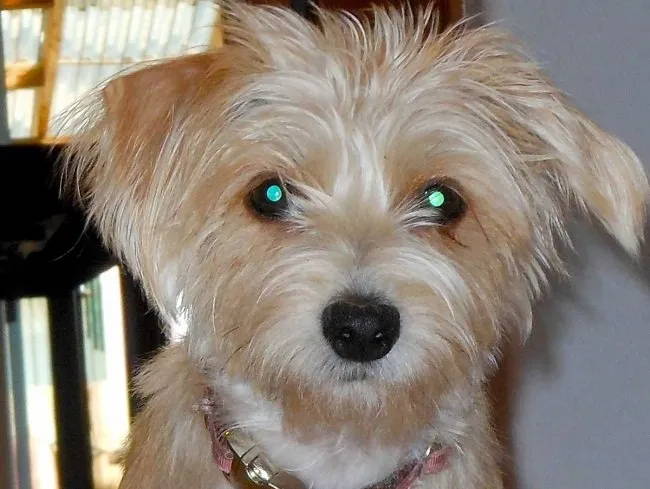 Great for apartment living
For those of us who don't have a big backyard, but still want a furry companion, Chihuahua Havanese mixes could be the perfect pet. This adorable hybrid breed is better suited to life in smaller quarters like apartments than many other larger breeds.
You want a dog that doesn't shed a lot
You have little children or toddlers

You don't want a yappy dog

You don't want a dog that is hard to pottty train
What is a Havanese Chihuahua Mix called?
A Havanese Chihuahua mix is commonly referred to as a Cheenese.
What does a Havanese Chihuahua Mix look like?
Depending on the exact genetic makeup, a Havanese Chihuahua mix may vary in appearance. However, most Havanese Chihuahua mixes tend to have short, smooth fur that is typically either black or brown in color. They typically have floppy ears and pointed snouts like their Havanese parent, as well as small bodies and short legs like their Chihuahua parent.
How long do Havanese Chihuahua Mixes live?
The typical lifespan of a Havanese Chihuahua mix is generally around 12-18 years, though this can vary depending on the individual dog.