Treating And Preventing Glaucoma In Chihuahuas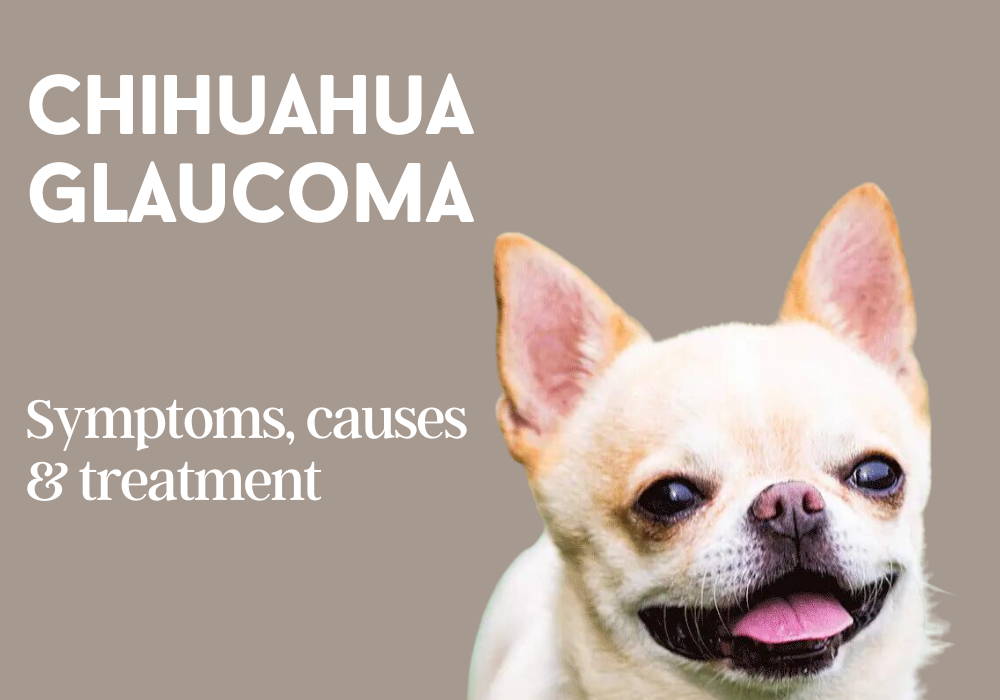 A glaucoma diagnosis in your beloved Chiuahua can be overwhelming, but it doesn't have to be. With proper treatment and the right preventative measures, you can help improve your Chihuahua's quality of life and even reduce their risk of developing this eye condition.
In this blog post, we'll discuss everything you need to know about treating and preventing glaucoma in Chihuahuas—from signs to watch for to treatments that are available.
By arming yourself with the knowledge and understanding of how best to care for your Chihuahua should they develop glaucoma, you'll feel more prepared as a Chihuahua parent if – or when – the time arises.
Chihuahua Glaucoma Pictures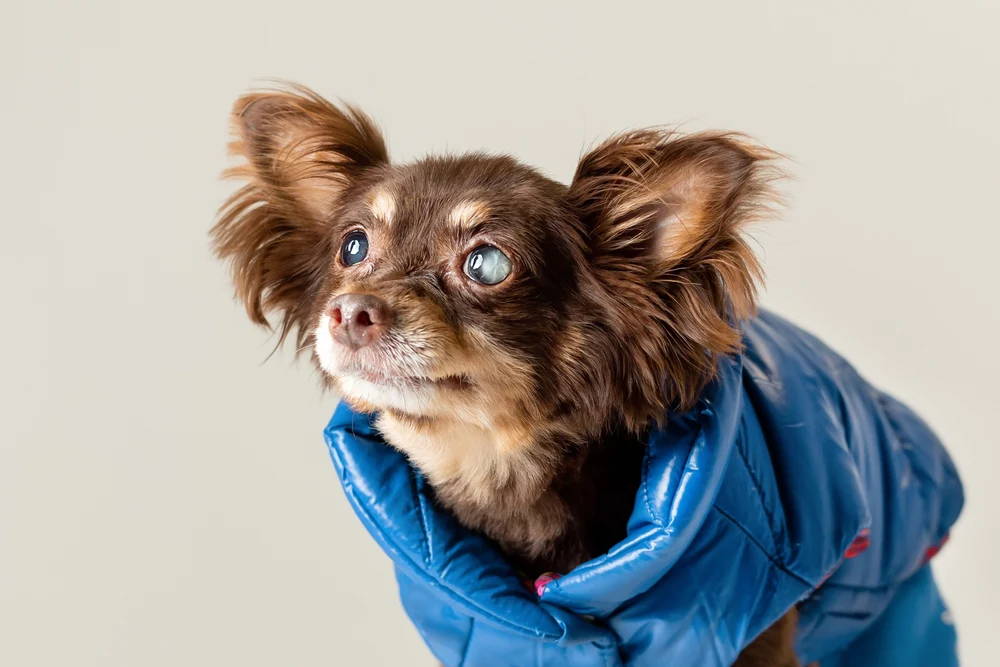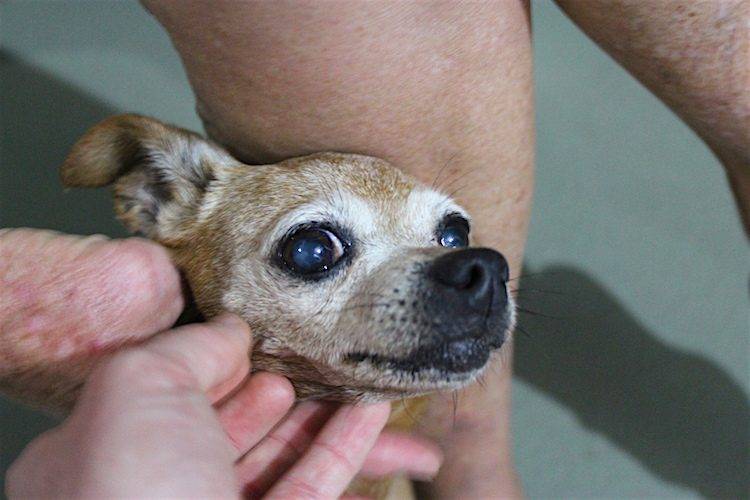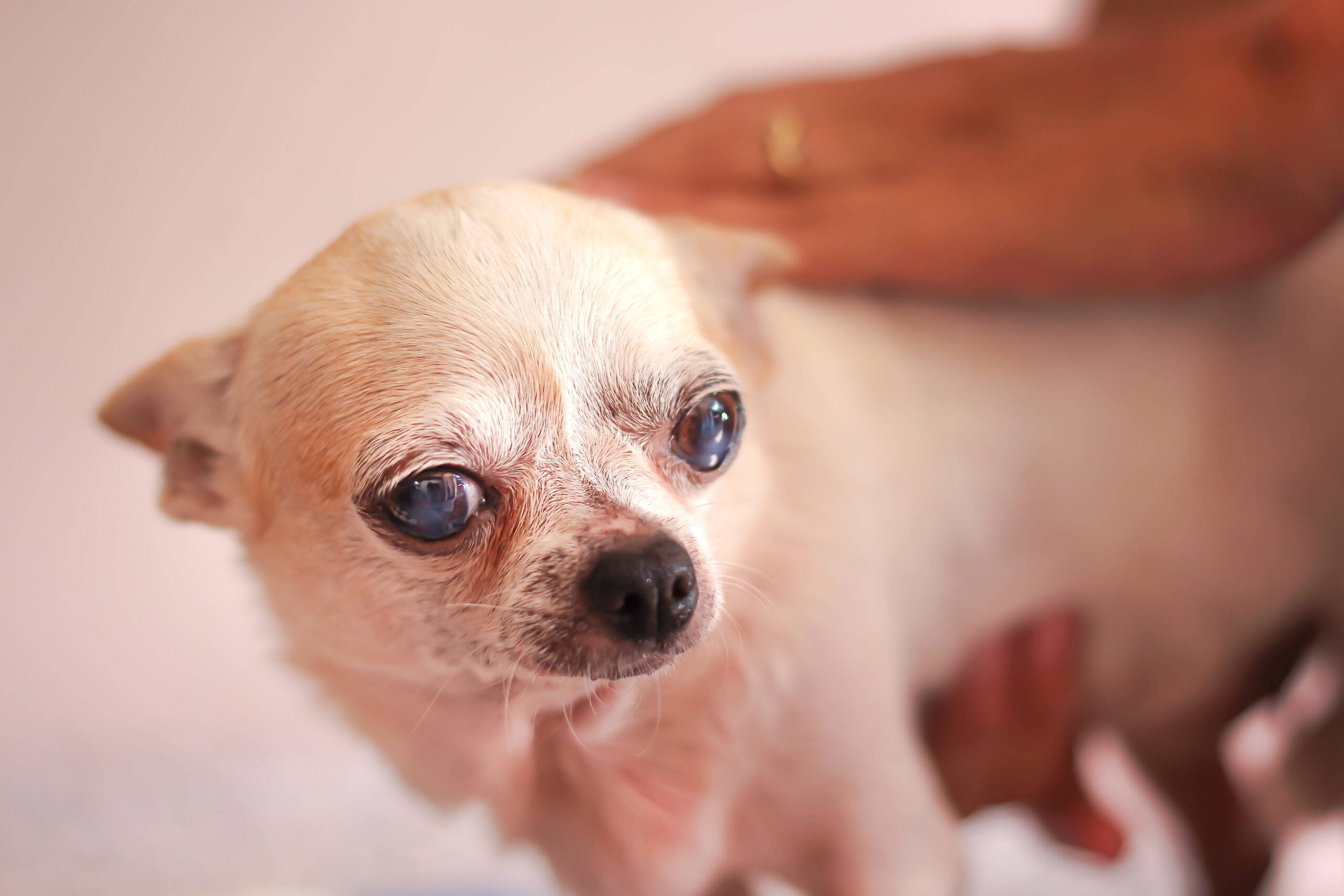 What is glaucoma in Chihuahuas?
Glaucoma occurs when the pressure inside the eye increases from a buildup of a fluid called aqueous humor.
This fluid nourishes and provides oxygen to the eye and normally drains out through a space between the iris and cornea called the filtration angle.
When this balance is upset and the fluid doesn't drain properly, pressure increases and can damage the retina and optic disk, resulting in permanent blindness.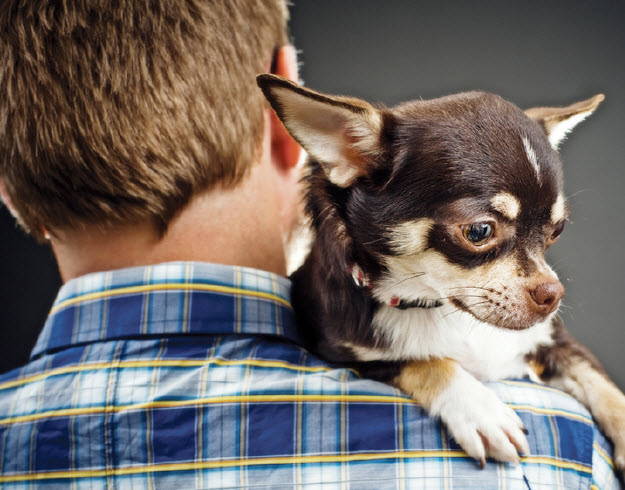 What are the causes of glaucoma in Chihuahuas?
There are two types of glaucoma in Chihuahuas: primary and secondary.
Primary glaucoma in Chihuahuas is inherited and categorized as "open angle" or "closed angle," affecting the filtration angle and impeding proper drainage of aqueous humor.
Primary open-angle glaucoma develops slowly, while primary closed-angle glaucoma (aka goniodysgenesis) appears quickly.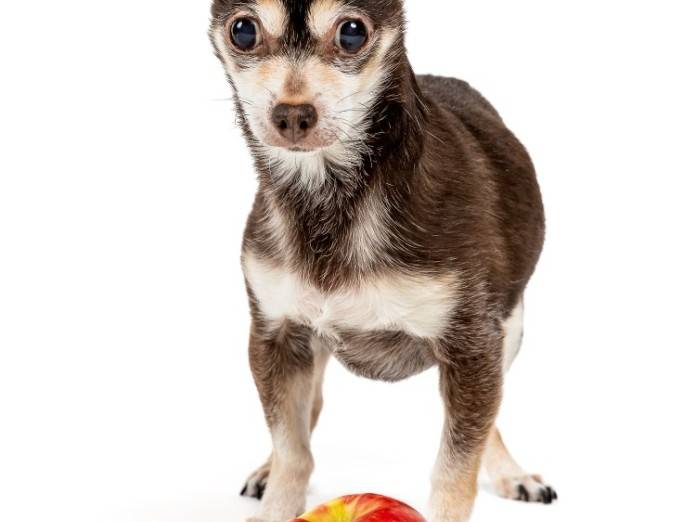 Meanwhile, secondary glaucoma in Chihuahuas is more prevalent and stems from an underlying eye condition.
It is possible to contract glaucoma in one or both eyes, with the unaffected eye often following suit within twelve months of the first eye's diagnosis.
What are the symptoms of glaucoma in Chihuahuas?
Detecting early signs of glaucoma in Chihuahuas can be difficult. However, as the disease progresses, symptoms can become more noticeable.
These symptoms may develop rapidly or gradually and could include:
- Your Chihuahua lost his vision
- Your Chihuahua is rubbing his eyes
- Your Chihuahua has red eyes
- Your Chihuahua is rubbing his eyelids
- Your Chihuahua has hazy, cloudy eyes
- Your Chihuahua has bulging eyes
- Your Chihuahua has dilated, slow-moving, and unresponsive pupil
- Your Chihuahua is squinting
How is glaucoma in Chihuahuas diagnosed?
Promptly arrange a visit with your vet if your Chihuahua displays symptoms of glaucoma. Provide your vet with your Chihuahua's medical history, detailing their symptoms and the onset, as well as any previous eye injuries or complications.
Afterward, the vet will conduct an eye examination to identify any potential issues with your Chihuahua's vision. Using a tonometer, they will measure intraocular pressure, which should normally range from 15 to 25 mm Hg.
However, Chihuahuas affected by glaucoma may have a pressure as high as 45 to 60 mm Hg. Additionally, the vet will carefully inspect your Chihuahua's eyes for any other irregularities.
If your Chihuahua's eye health is concerning, your vet may suggest seeing a veterinary ophthalmologist for advanced testing.
These tests include a gonioscopy, which evaluates filtration angles in Chihuahuas with goniodysgenesis, and electroretinography, which assesses retinal function. Both eyes will be thoroughly checked, even if only one eye seems to be affected.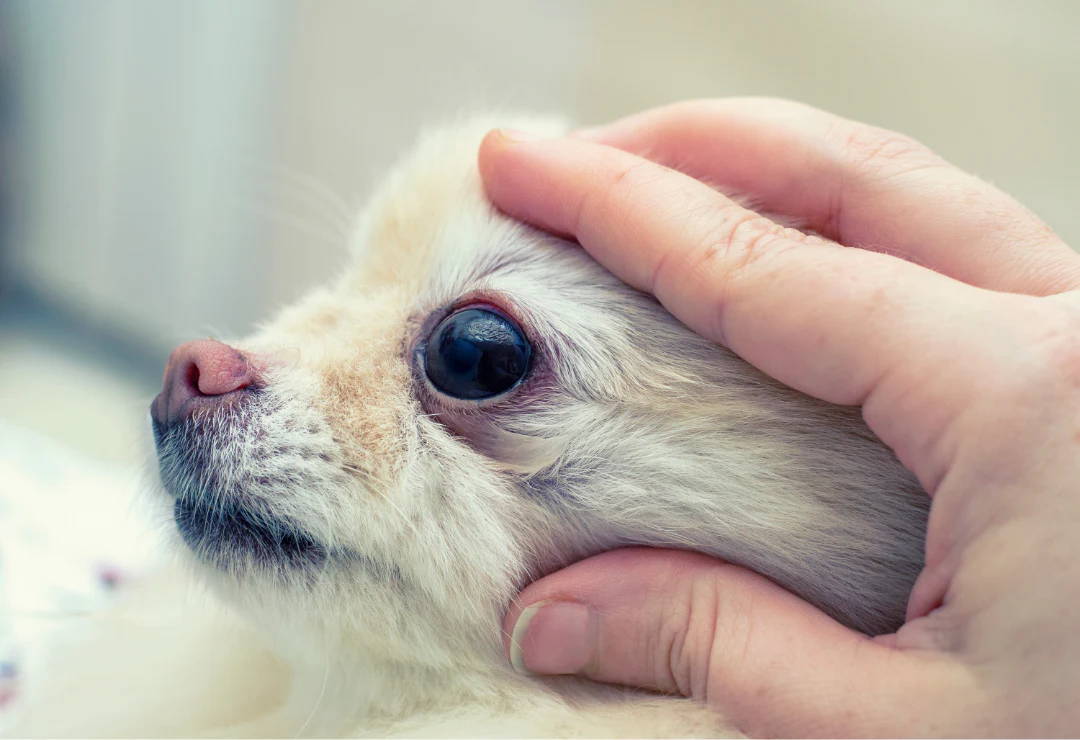 How is glaucoma in Chihuahuas treated?
Glaucoma is a medical emergency due to the risk of permanent blindness within hours without prompt treatment to reduce intraocular pressure.
Medications or surgery are used to lower pressure, reduce pain, increase drainage, and decrease the production of aqueous humor.
Certain medications increase drainage and decrease production, while pain relievers are given as pills or eye drops. However, surgery may be necessary if vision loss has already occurred for your Chihuahua.
Most eye medications come in the form of topical drops or ointments. They work to lower eye pressure and treat inflammation or infection. Typically, you'll need to administer them three times per day for a set period. Some medications are taken orally.
There are various types of medications available, such as beta-blockers that cut down on fluid production, carbonic anhydrase inhibitor diuretics that also reduce fluid production, corticosteroids to manage inflammation, and more.
Osmotic diuretics are used to dehydrate the eye but be cautious when using them if you have diabetes or heart disease. While prostaglandin analogs can help to improve fluid flow from the eye, cholinesterase inhibitors can delay glaucoma onset in the unaffected eye.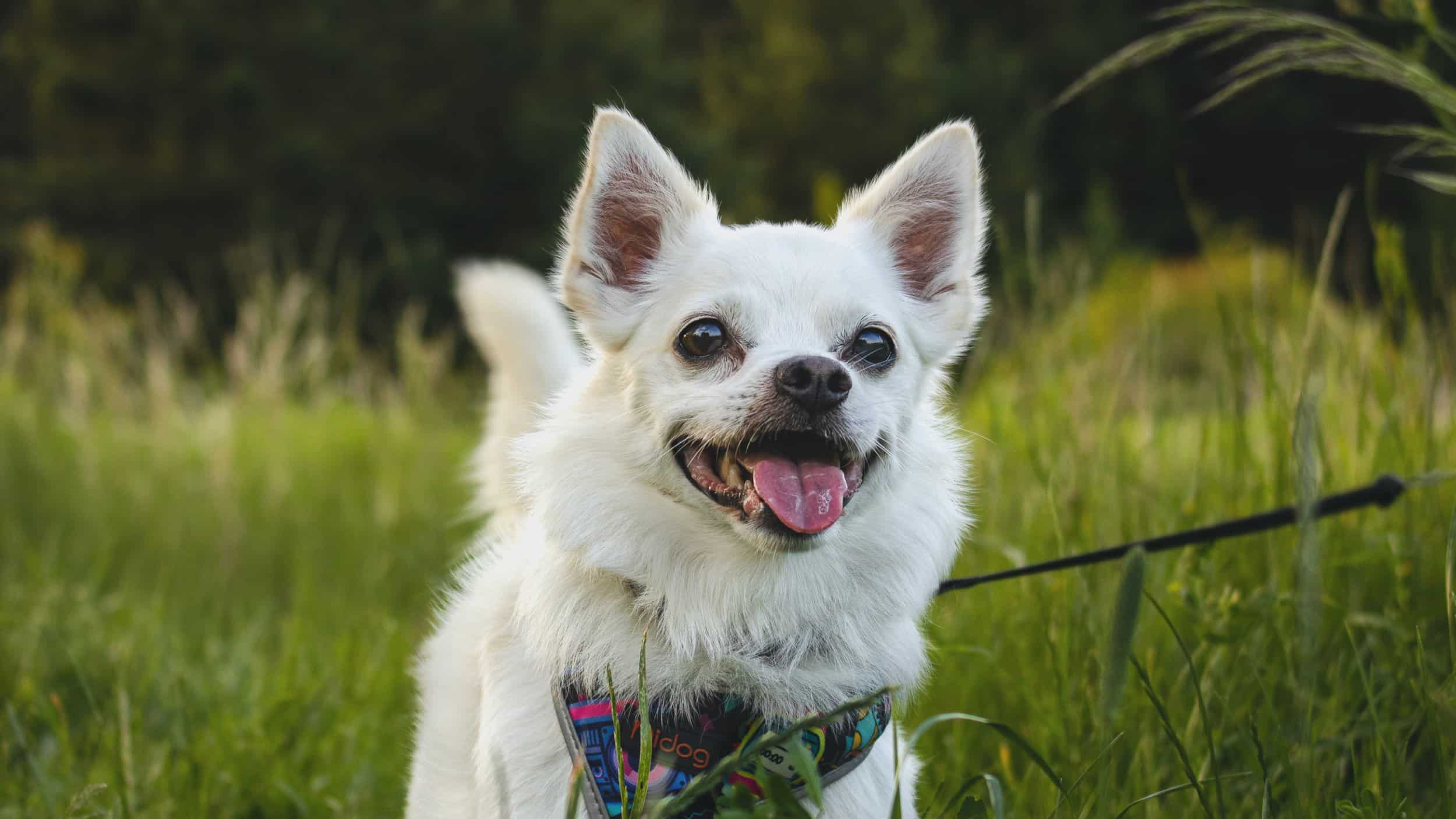 In cases of primary or secondary glaucoma, surgery may be necessary. Multiple surgical approaches are available depending on the severity of the condition and the extent of vision damage for your Chihuahua:
- Cyclophotocoagulation: The laser instrument eliminates the secretory epithelium of the ciliary body in the eye, which controls fluid production.

- Gonioimplantation: the surgeon implants a shunt, a small tube, to create an outlet for fluid drainage.
- Enucleation: In extreme cases or when other treatments fall short, removing the eyeball entirely is a viable option. This entails the complete removal of the eye globe of your Chihuahua.
How to prevent glaucoma in Chihuahuas?
Inherited primary glaucoma in Chihuahuas cannot be prevented, but early detection through regular eye monitoring can facilitate prompt treatment.
For Chihuahuas with a predisposition to glaucoma, eye monitoring is especially important. Preventing eye injury is the best way to avoid secondary glaucoma in Chihuahua.
What is the prognosis for Chihuahuas with glaucoma?
Your Chihuahua's prognosis for glaucoma depends on various factors. If treated promptly and successfully, your Chihuahua can recover from glaucoma without any significant eye damage. However, it's essential to continue ongoing treatment to prevent eye pressure from increasing in the future.
Late or ineffective treatment can lead to vision loss, but even blind Chihuahuas can lead healthy lives with proper support from a vet or animal trainer specializing in blindness.
In some cases, underlying diseases like cancer can trigger glaucoma. Your vet will discuss your Chihuahua's situation with you and explore available treatment options for the underlying disease.
Is there a vaccine for glaucoma in Chihuahuas?
No, there is no vaccine available to prevent glaucoma in Chihuahuas.
How must do glaucoma in Chihuahua treatment cost?
The cost of glaucoma treatment in Chihuahuas depends on the type of procedure being done. Medication costs can range from $50-$100, while surgery may cost up to several thousand dollars. Your vet will be able to provide you with an estimate for the specific procedure your Chihuahua needs.
Is glaucoma in Chihuahuas contagious?
No, glaucoma in Chihuahuas is not contagious.