French Bulldog Chihuahua Mix (Bullhuahua) Breed Information
Do you own a Frenchie and a Chihuahua? If so, you may have wondered if they could produce offsprings together. The answer is yes - French Bulldog Chihuahua mixes (otherwise called French Bulhuahuas) are actually quite popular!
This crossbreed is known for being one of the friendliest dogs around, and they make great pets for active people living in small spaces. Keep reading to learn more about the French Bulhuahua, including what physical traits to expect and how to care for them.
French Bulldog Chihuahua Mix Facts
French Bulldog Chihuahua Mix
cream, brindle, merle, tan, brown, black, white
apartment dwellers, families with older kids
intelligent, stubborn, loyal, wary of strangers
French Bullhuahua Pictures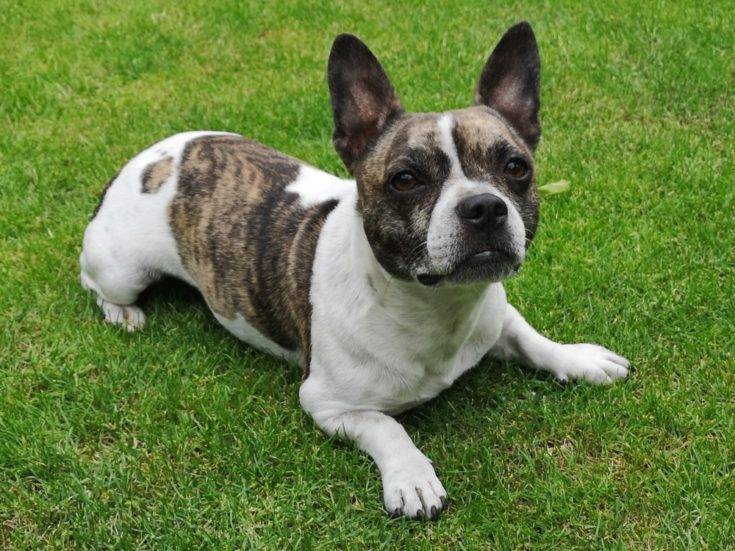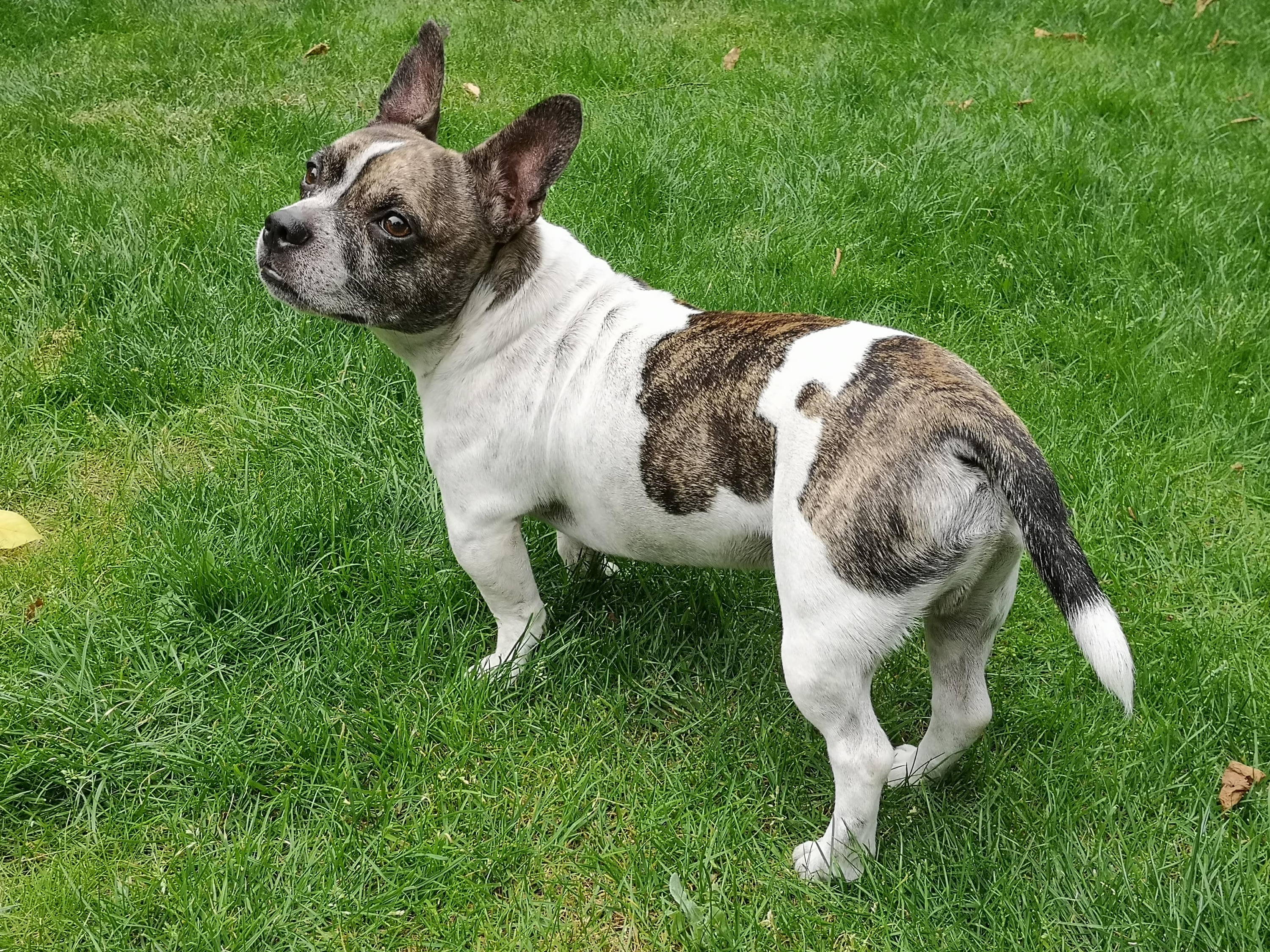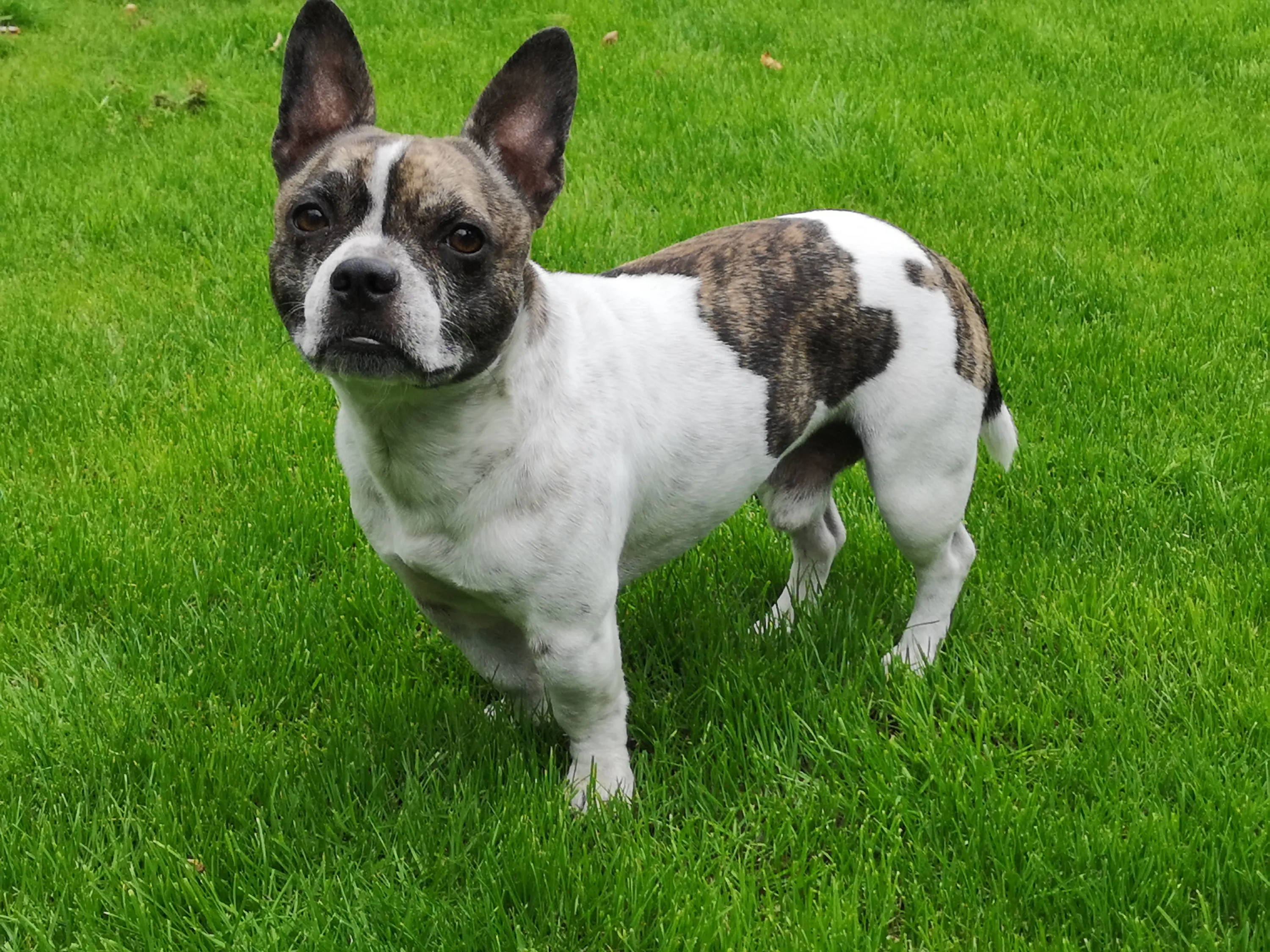 French Bullhuahua Origins
The Chiwawa is a beloved canine breed that has a rich and fascinating history. Originally native to Mexico, these precocious little dogs date back at least two thousand years, and were likely developed by the Toltec people of Central Mexico.
Over time, this small but feisty breed spread across North America, and today they are one of the most popular dog breeds in the United States.
The French Bulldog is a beloved and iconic dog breed that has a long and fascinating history. Tracing its origins back to the mid-1800s, this charismatic breed is thought to have been developed from a variety of other breeds, including the English bulldog and various terrier types.
Originally bred in England for use in the silk-weaving industry, these puppies were transported across the channel to France, where they quickly found favor among Parisian elites.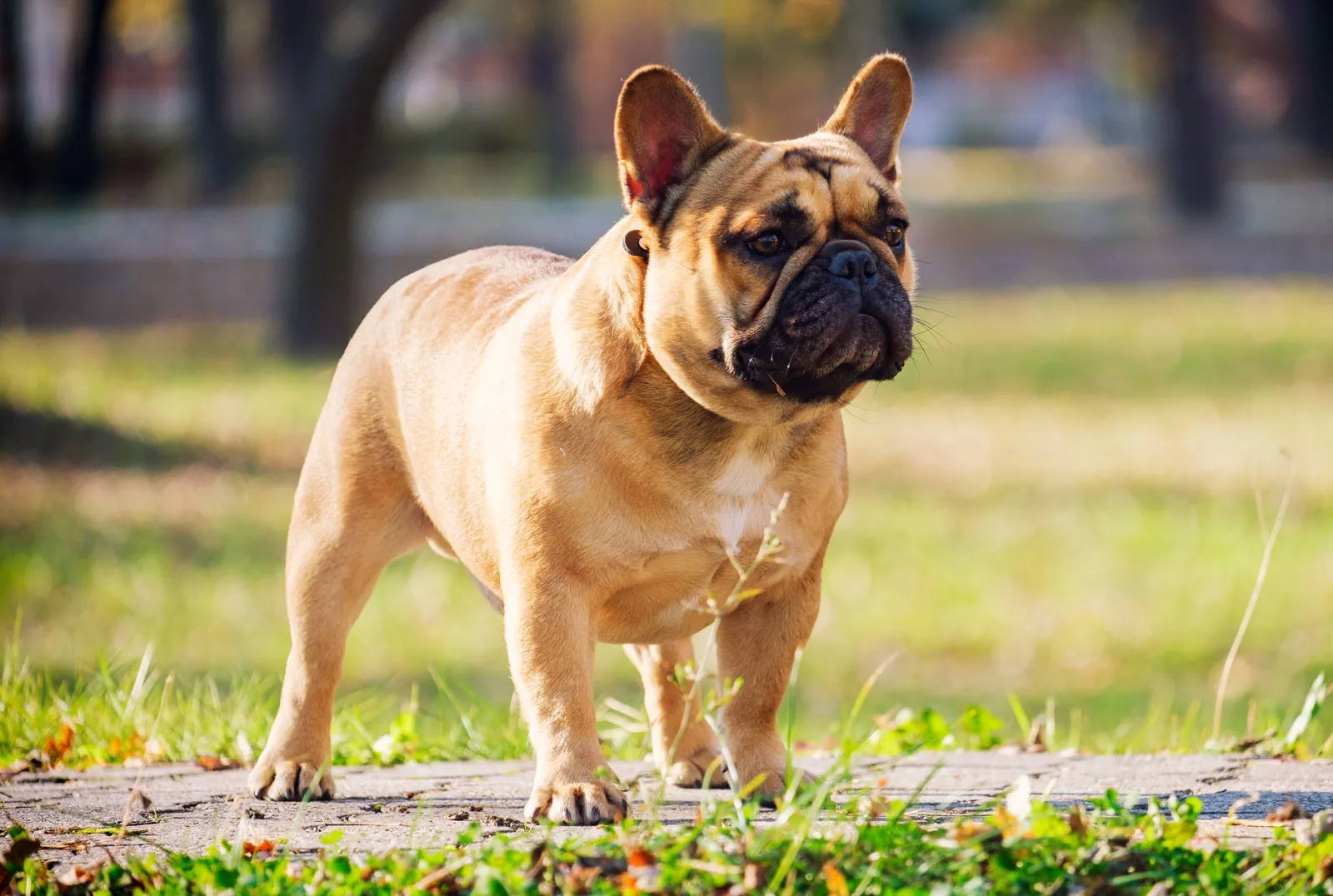 When it comes to adorable dog breeds, there are few that can rival the mix of Chihuahuas and French Bulldogs.
Designer breeders started breeding these two together in the early 2000s, the goal being to minimize the breathing problems of French Bulldogs with their smushed faces by combining them with Chihuahuas, whose slighter body frame and airier snout helped promote increased airflow.
Over the years, this fascinating hybrid dog breed has experienced widespread popularity among dog lovers across the globe.
The French Bulldog Chihuahua Mix is not recognized by the A.K.C.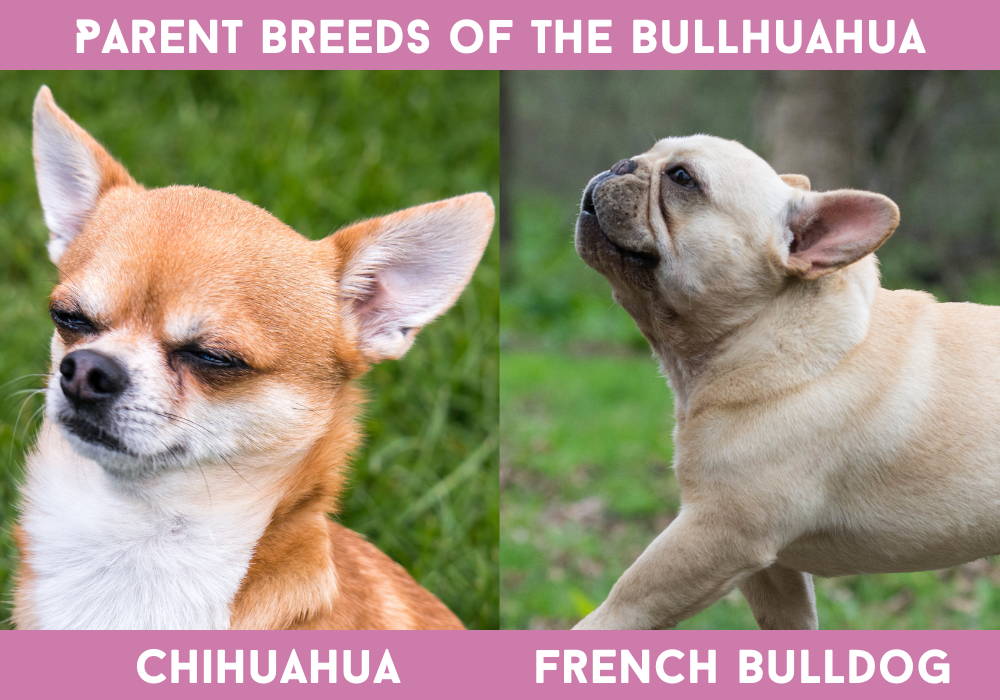 French Bulldog Chihuahua mix Appearance
The French Bulldog Chihuahua mix is a small but adorable dog that stands out for its unique look.
Your Chihuahua French Bulldog mix should have a rectangular body with a compact and muscular build and a wide chest. They should also have a head that is slightly larger than their body, which may be apple-shaped given the Chihuahua parent's tendency towards round heads.
Most French Bulldog Chihuahua mixes fall within the range of under 30 pounds and under 12 inches at the shoulder.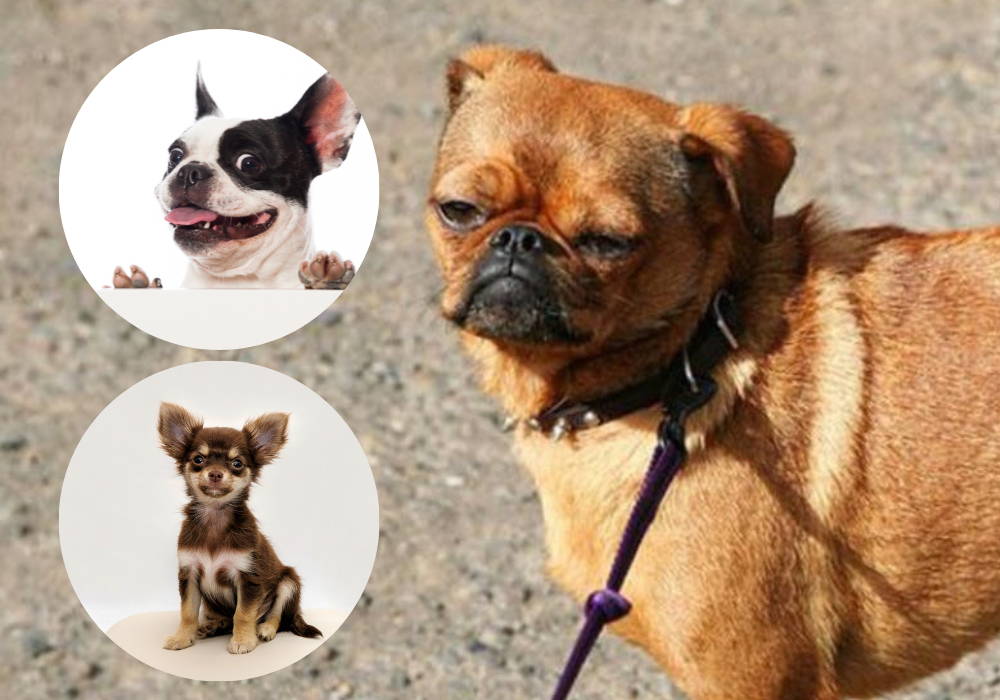 Chihuahua French Bulldog Mixes are known for their feisty, energetic personalities.
They are often described as fearless and stubborn, with a tendency to be territorial over their favorite toys and hiding spots. However, these pups also have a playful side that makes them fun-loving and affectionate companions.
Whether they are racing around your yard or snuggling up on the couch, Chihuahua French Bulldog Mixes are sure to keep you on your toes with their unique blend of traits! So if you're looking for an entertaining companion that will never fail to put a smile on your face, then a mixed breed dog is a perfect choice.
Just remember to go easy on the training, as these mischievous pups have a mind of their own!
Bullhuahua and other pets
The French Bulldog Chihuahua mix is a playful and energetic breed that makes a great addition to any family with other pets. These dogs are known for their easy-going temperament and friendly nature, which makes them well-suited to living in multi-pet households.
French Bullhuahuas can get along with practically any animal as long as the introduction process is done slowly and patiently. Whether it's a cat, another dog, or even a bird or reptile, this outgoing breed is quick to adapt if they're given plenty of time to adjust.
When it comes to shedding, French bulldog Chihuahua mixes are definitely not the worst offenders.
In fact, compared to most other dog breeds, Bullhuahuas actually shed relatively little, making them an ideal choice for pet owners with allergies. Though some hair might fall here and there throughout the year, the bulk of this breed's shedding occurs primarily during spring and early summer.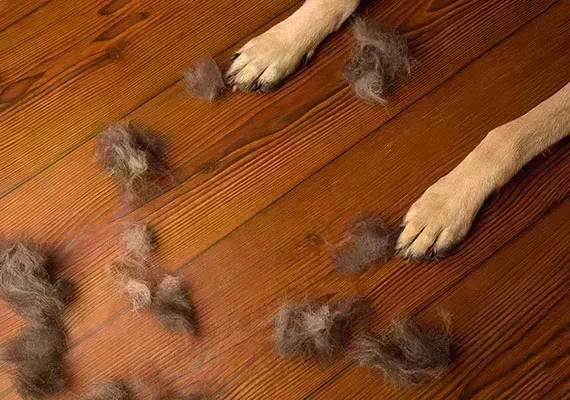 French Bulldog Chihuahua mix Health
French Bullhuahuas dogs typically have a lifespan of between 12 and 18 years.
While these dogs may inherit some of their physical and behavioral traits from their parent breeds, they also inherit the same health issues.
Chihuahua French Bulldog mixes are also highly susceptible to a serious health condition called pulmonic stenosis. This condition causes an increase in pressure on the heart, making it difficult for the heart to pump blood through the pulmonary artery.
Eventually, this increased pressure can lead to significant breathing difficulties and even cardiac failure. Fortunately, there are treatments available for pulmonic stenosis, such as medication or surgery.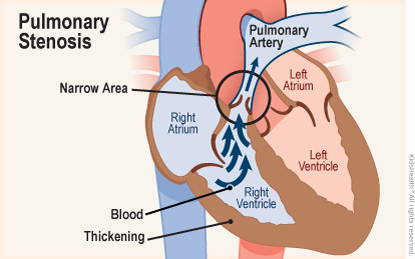 This condition occurs when a Chihuahua French Bulldog's
thighbone does not properly attach to its hip joint
, resulting in
severe pain and reduced mobility
over time.
Chihuahua French Bulldog mixes tend to be particularly vulnerable to hip dysplasia due to their small size and lightweight frame, making it all the more important that they receive proper care and veterinary attention as needed.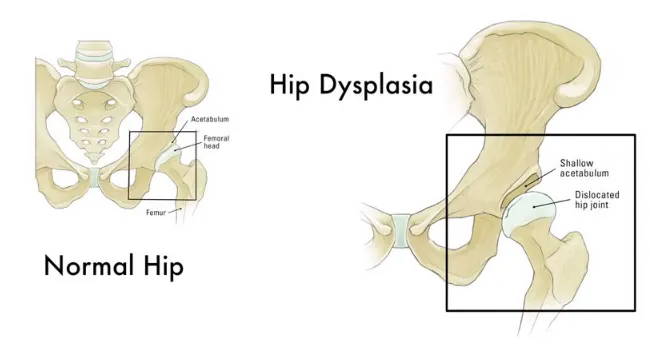 French Bulldog Chihuahua mixes are susceptible to a number of health conditions, including brachycephalic syndrome, which is characterized by problems with breathing and excessive respiratory effort. This syndrome can cause snoring, fainting spells, and even collapsed lungs in severe cases.
While there is no specific cure for this condition, there are many things that can be done to help alleviate symptoms and reduce the risk of complications. For example, it is important to avoid exercise during hot or humid weather since heavy panting can exacerbate breathing difficulties.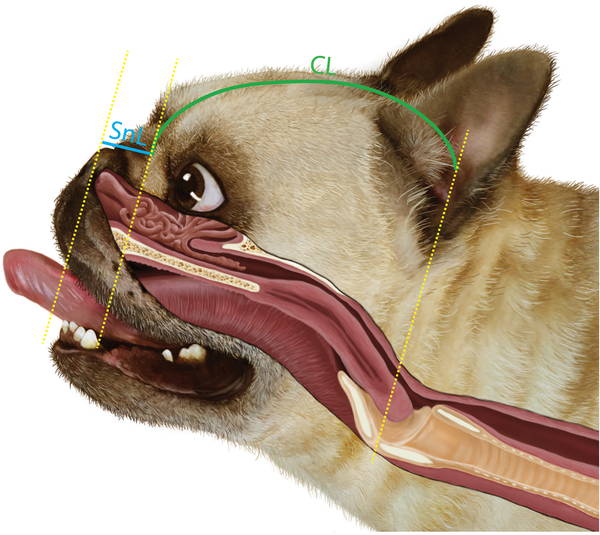 How to find a Bullhuahua Puppy?
You can get a French Bulldog Chihuahua mix through a breeder or a rescue.
While some people opt to adopt, others are more interested in finding a breeder they can trust to provide a happy and healthy pup.
To start your search, it's helpful to look for breeders who specialize in Bullhuahuas. You can do this by searching online directories, checking out local breed clubs, and asking for recommendations from other dog owners.
Once you've found a few breeders that pique your interest, schedule a visit to meet them and their pups in person. Ask plenty of questions and observe how the breeder interacts with their dogs to get a sense of their ethics and expertise.
Rescue groups work tirelessly to find loving homes for these adorable pups. Start by doing a quick online search for rescues in your area.
Once you've found a few, be sure to read up on their adoption process and requirements to ensure you're a good fit. And don't be discouraged if it takes some time to find your perfect match - French Bullhuahuas may be rare, but they're worth the wait!
Here are the most well-known Chihuahua rescues in the USA:
Chihuahua Rescue & Transport
https://www.chihuahua-rescue.com/
Texas Chihuahua Rescue – helping small dogs live big dreams
https://texaschihuahuarescue.org/
Arizona Chihuahua Rescue – Big Hearts for Little Dogs
French Bulldog Chihuahua Mix Care
When caring for a French Bullhuahua, you must consider grooming, exercising, training and feeding.
The Chihuahua French Bulldog mix is known for its short coat, which makes its maintenance needs minimal.
Unlike many other dogs that have long coats that need constant brushing and care, the Chihuahua French Bulldog mix only requires occasional grooming to keep it looking its best.
In addition, since it doesn't shed much, it won't leave a trail of hair behind on your furniture and clothes.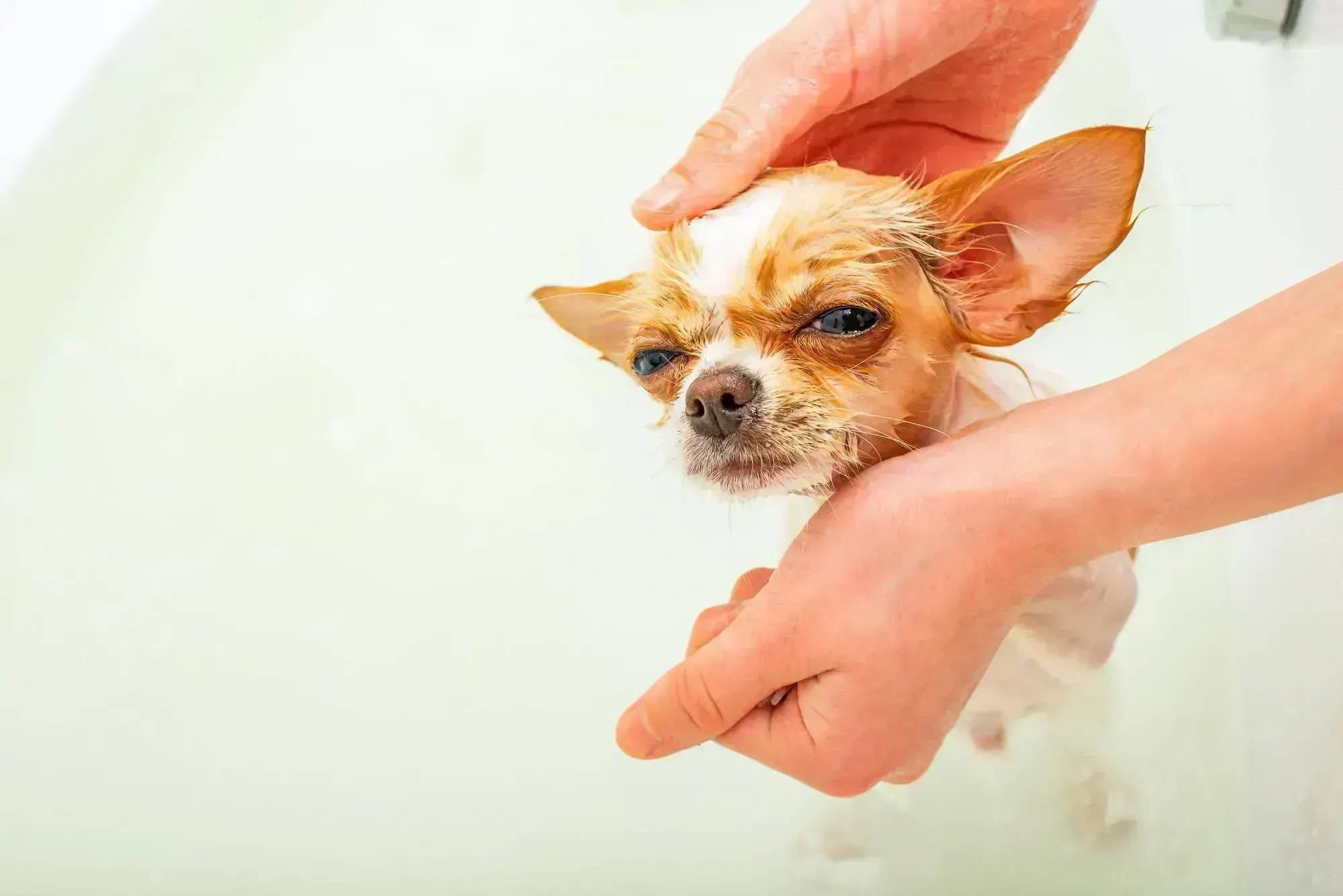 French Bullhuahuas are undeniably smart dogs. However, their intelligence can also be their downfall: they can be remarkably stubborn, making them difficult to train.
Whether it's trying to get them to sit or stay, seducing them with treats, or surrendering in the face of sheer determination, training a French Bullhuahua takes a lot of time, patience, and creativity.
When it comes to your French Bullhuahua, you want to make sure that he or she is getting the right amount of food each day. This means taking a number of different factors into account, such as your dog's age, activity level, and ideal weight. Generally speaking, a small dog like the French Bullhuahua should receive between ¾ and 1¾ cups of food per day.
However, determining the exact amount that is right for your particular pup will depend on his or her unique circumstances. For example, if your little Bullhuahua tends to be more active than average, he or she may need a bit more food in order to keep up with all of that energy.
The French Bullhuahua does not require much exercise.
This feisty little pup may have the occasional surge of pent-up energy, but overall he tends to be pretty low-key and content to lounge around the house all day. A quick stroll around the neighborhood is more than enough to keep him happy, and he sometimes appreciates the chance to stretch his legs a bit more if he has been cooped up inside for too long.
The Chihuahua French Bulldog mix is quite sensitive to heat.
If he gets too warm, it is important not to allow him to overexert himself, particularly if he has the brachycephalic facial features typical of the French Bulldog.
This feature means that he may struggle to breathe if he's forced to exercise in hot weather or overheat due to exertion. As a result, it is crucial to monitor your French Bulldog Chihuahua mix carefully during the warmer months and avoid letting him outside on extremely hot days.
Male vs Female Bullhuahua
When it comes to French Bulldog Chihuahua mixes, there is no clear consensus regarding whether one gender is superior to the other. Some believe that male French Bullhuahuas are less desirable, due to their greater size and tendency towards dominance. They argue that females are more even-tempered and docile, making them easier to train and control.
Is it the Bullhuahua right for you?
Not great with small kids
It is important to note that Chihuahua French Bulldog mixes will often form deep bonds with just one member of the household.
As such, it is generally best not to get a Bullhuahua if you have young children who might view your dog as someone they need to compete with for your affection. But if you are a small family or single adult, then this intelligent and social breed can be an excellent companion and playmate.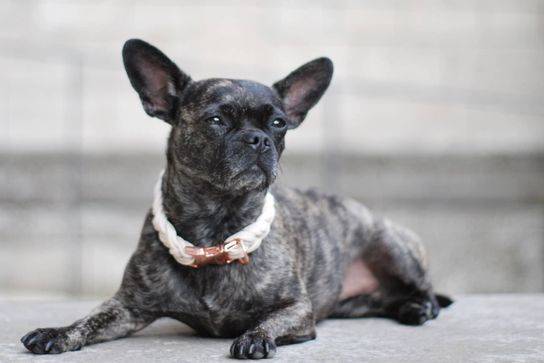 Great for apartment living
If you're looking for a companion that can easily adapt to a busy, urban lifestyle, look no further than a Chihuahua French Bulldog mix. These pint-sized pups are the perfect choice for city dwellers who don't have a lot of space or time for exercise. Not only are they small and compact, but they also don't require much in terms of daily care or exercise.
You want a low exercise dog

You want a small sized dog
You don't want to pay a lot of vet bills

You live in a hot climate
French Bulldog Chihuahua Mix FAQs
What is a French Bulldog Chihuahua Mix called?
A French Bulldog Chihuahua Mix is also commonly known as a French Bulhuahua.
What does a French Bulldog Chihuahua Mix look like?
A French Bulldog Chihuahua Mix is a small dog with a compact and muscular build. They typically have the short, flat muzzle of a French Bulldog, along with the large, erect ears of a Chihuahua.
How long do French Bulldog Chihuahua Mixes live?
The average lifespan of a French Bulldog Chihuahua Mix is 12 to 18 years.