Fox Terrier Chihuahua Mix (Taco Terrier) Breed information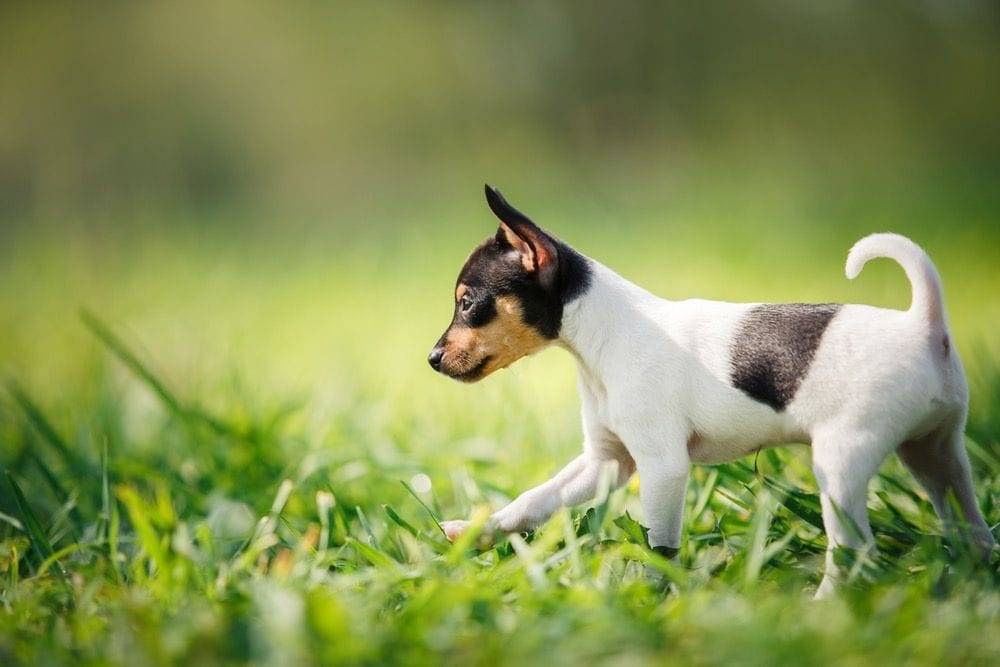 Here's a new dog breed on the block, and it's a mix of two of the most popular breeds around - the Fox Terrier and the Chihuahua. The Taco Terrier is a small but feisty dog that is perfect for anyone who wants a little bit of everything in their pet.
Whether you're looking for a loyal companion or an always-happy-to-see-you pup, this cute Chihuahua mix is sure to please. So what are you waiting for?
Fox Terrier Chihuahua Mix
tan, blue, red, black, white, and speckled
families with older children, seniors
friendly, brave, intelligent, energetic
There are many theories about the origins of the Chiwawa dog, but the most popular one is that they were bred by the ancient Aztecs. The Aztecs were a powerful empire that ruled over much of Mexico, and they were known for their love of dogs.
In fact, the Aztecs believed that dogs had special powers and often kept them as pets. It's believed that the first Chihuahuas were bred from a type of Mexican hairless dog, and they were given to the Aztec ruling class as gifts.
Originally, the Fox Terrier was bred for hunting foxes. The exact origins of the breed are unclear, but it is thought to have originated in England in the 19th century.
The first recorded Fox Terrier was born in 1805, and the breed quickly gained popularity among hunters. Fox Terriers were also popular companion animals, and they were often seen in the homes of Victorian gentlemen.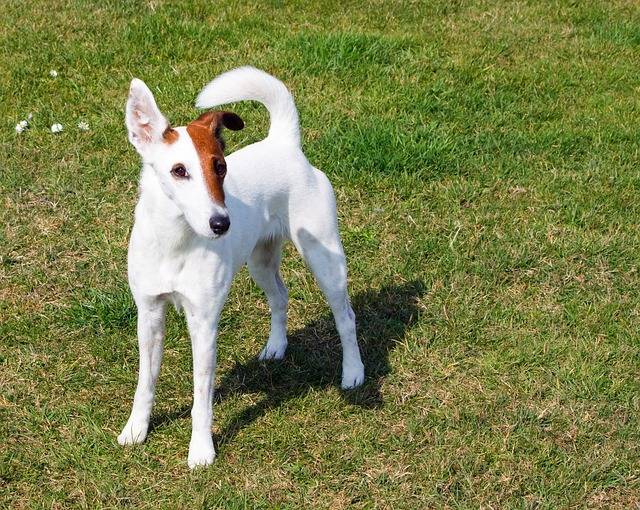 The Taco Terrier is a relatively new breed, believed to have been first created in the 1990s in the United States. As its name suggests, the Taco Terrier is a cross between a Chihuahua and a Fox Terrier, two breeds that are known for their intelligence and loyalty.
While the exact origins of the Taco Terrier are unknown, this breed has quickly become popular in recent years for its energetic and friendly personality.
The Fox Terrier Chihuahua mix is not recognized by the A.K.C.
Chihuahua Fox Terrier mixes are small but mighty, packing a lot of muscle into their tiny frames.
The Fox Terrier Chihuahua mix typically weighs between 10 and 15 pounds and stands 12 to 16 inches tall at the shoulder.
They have a short, smooth coat that comes in a several different colors, including black, white, brown, and tan.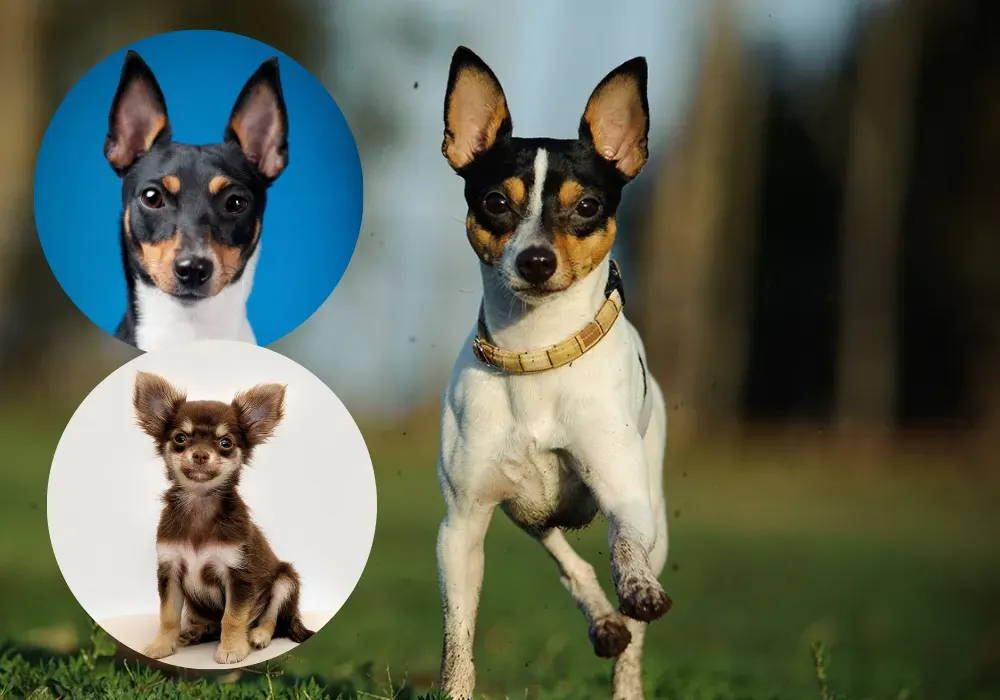 Fox Terrier Chihuahua mixes are known for their intelligence and loyalty, and they make excellent companion animals. However, they can also be fiercely protective of their owners, which can sometimes lead to aggression.
Additionally, Chihuahua Fox Terrier mixes can be quite stubborn, making training a bit of a challenge. But with patience and consistency, you can teach your furry friend manners and obedience.
Taco Terrier and other pets
The answer, like most things in life, is it depends. Every dog is different, and some may be more likely to get along with other pets than others. That said, Chihuahua Fox Terriers are known for being fiercely loyal to their owners and may view other animals as competition for attention.
They may also be suspicious of creatures that are much larger or smaller than them. As a result, it's important to introduce your Chihuahua Fox Terrier mix to other animals slowly and carefully.
For anyone with allergies, trying to find a dog that won't exacerbate your symptoms can feel like an impossible task. However, there are a few breeds that are known for being hypoallergenic. One popular choice is the Chihuahua Fox Terrier mix.
These pint-sized pups are not only cute as can be, but they also don't shed very much. That's because they have single coats, as opposed to the double coats of most other dogs. As a result, they produce less dander and are less likely to trigger an allergic reaction.
Chihuahua Fox Terrier Mixes are not 100% hypoallergenic.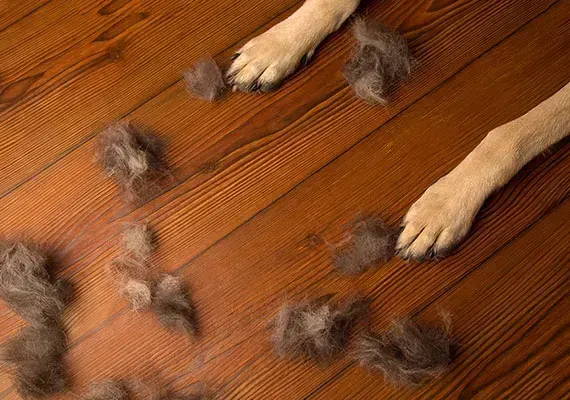 Fox Terrier Chihuahua mixes typically have a lifespan of between 13 and 15 years.
While Chihuahua Fox Terrier mixes may inherit some of their physical and behavioral traits from their parent breeds, they also inherit the same health issues.
Chihuahua Fox Terrier Mixes are one of the many dog breeds that are known to suffer from luxating patella. Also known as floating kneecaps, luxating patella is a condition in which the kneecap pops out of its normal position. This can cause pain and stiffness, and can eventually lead to arthritis.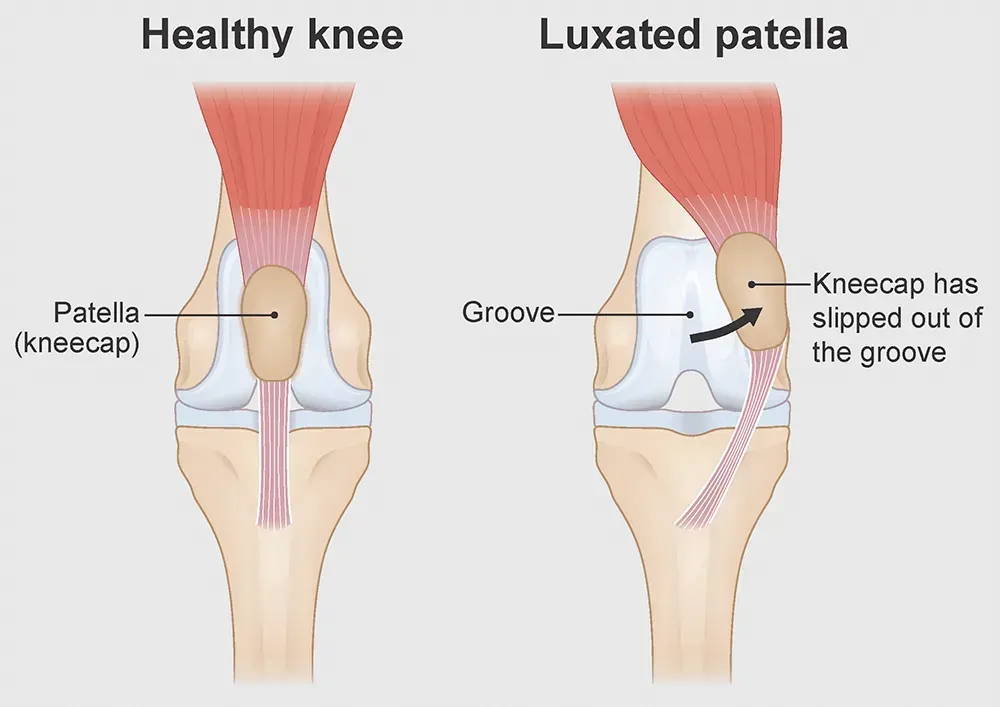 Hydrocephalus, or water on the brain, is a condition that affects all breeds, but is most commonly seen in Chihuahua Fox Terrier mixes. The symptoms of hydrocephalus can vary from dog to dog, but often include seizures, walking in circles, and abnormal eye movement. In severe cases, the Taco Terrier may become blind or paralyzed.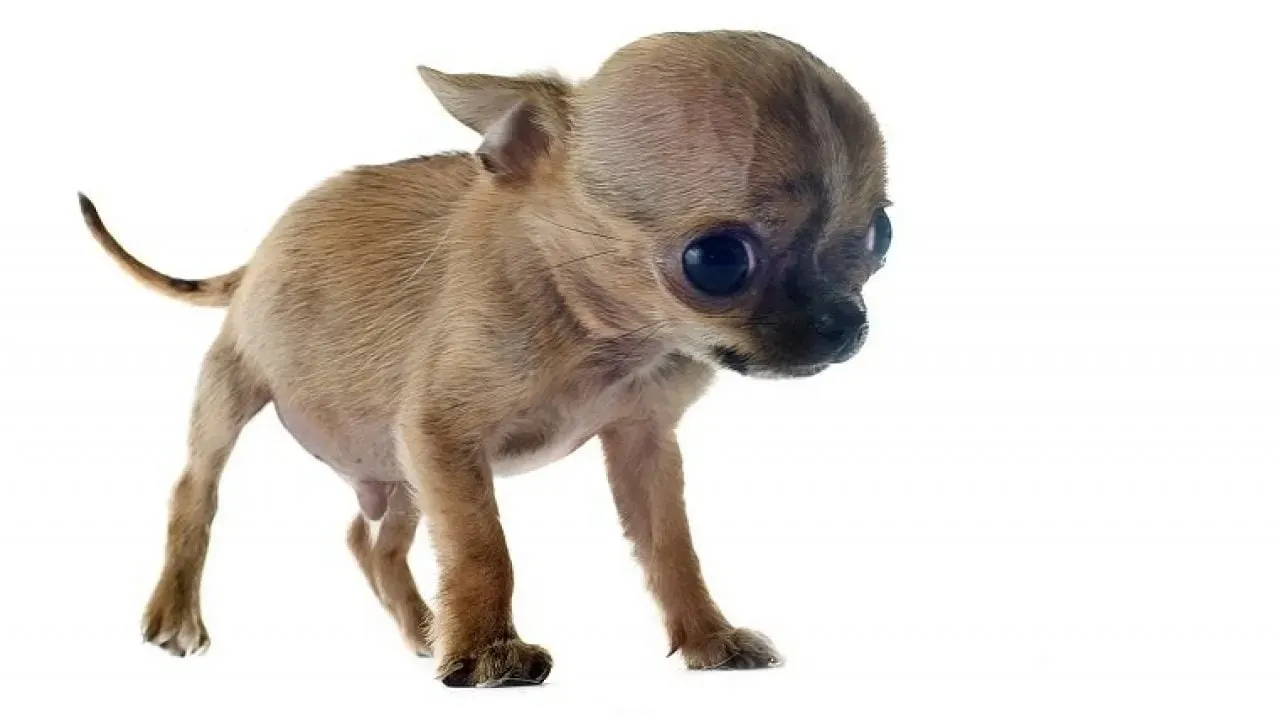 Many Chihuahua Fox Terrier mixes suffer from collapsing trachea, a condition that affects the windpipe. The trachea is a tube that carries air to and from the lungs, and when it collapses, breathing can become difficult or even impossible. Common symptoms of collapsing trachea include coughing, gasping for breath, and wheezing.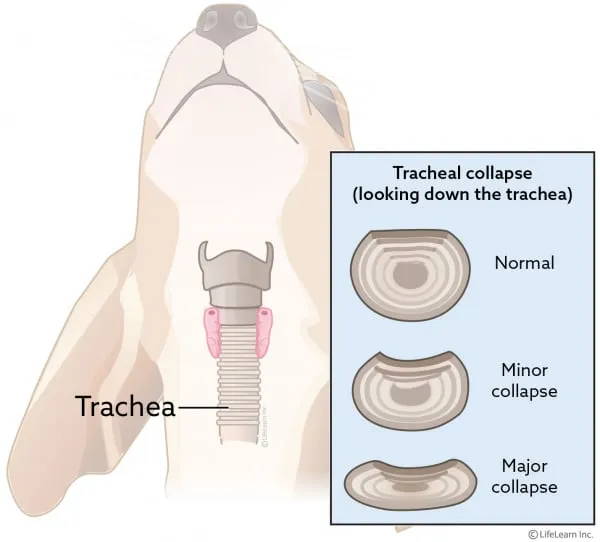 How to find a Taco Terrier?
You can get a Taco terrier through a breeder or a rescue.
Are you on the hunt for a cute and cuddly Taco Terrier? Look no further than a reputable breeder to get your hands on this adorable Chihuahua Fox Terrier mix. One of the first things you'll want to do is research breeders in your area and find out if they have any Taco Terriers available for adoption.
Once you've located a breeder, it's important to ask plenty of questions about the health and temperament of the parents and the puppies themselves.
A good breeder will be happy to provide you with information about the breed, as well as show you the facilities where the dogs are kept. With a little bit of patience and persistence, you'll soon have a new furry friend to call your own!

Adopting a Taco Terrier through a rescue organization can be a fulfilling and rewarding experience. To find this delightful breed, start by researching local rescue groups that specialize in small pups and terriers.
These rescues can help match you with a Taco Terrier that suits your lifestyle and personality, while also providing valuable information on the breed's history, temperament, and needs.
Here are the most well-known Chihuahua rescues in the USA:
Chihuahua Rescue & Transport
https://www.chihuahua-rescue.com/
Texas Chihuahua Rescue – helping small dogs live big dreams
https://texaschihuahuarescue.org/
Arizona Chihuahua Rescue – Big Hearts for Little Dogs
When caring for a Chihuahua Fox Terrier mix, you must consider grooming, exercising, training, and feeding.
Chihuahua Fox Terrier Mixes are the perfect breed for anyone who wants a low-maintenance dog. These playful pups have short and wiry coat that is easy to care for. A quick brushing a few times a week is all that is needed to keep their fur in good condition.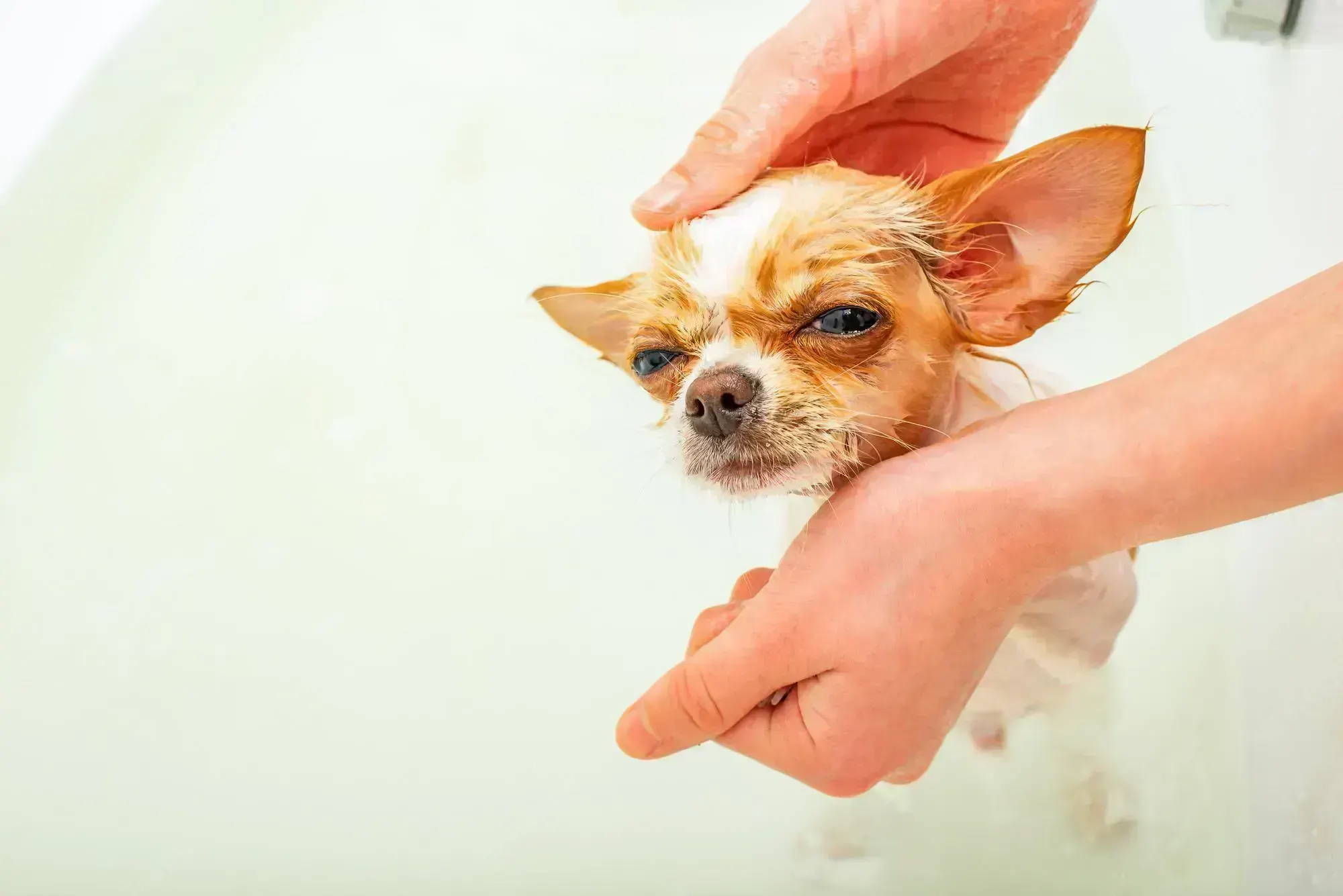 Taco Terrier dogs are an extremely territorial breed and should be socialized early on to prevent potential issues. With their strong prey drive, they can easily get aggressive toward other animals and should be properly trained from a young age to prevent such behavior.
Although these socialization needs may appear as challenging, there are many rewards that come with having a Taco Terrier as a loyal companion - such as their intelligence, devotedness and playful nature. To ensure they reach the full potential of being family-friendly pets, it is important that the owners take the necessary steps in order to provide them with the proper type of socialization.
The Chihuahua Fox Terrier mix is a small breed that doesn't require much food.
In fact, they only need around 1 cup of food per day, which equates to around 40 calories per pound of body weight.
This means that if you have a 10-pound Chihuahua Fox Terrier mix, they'll only need around 400 calories per day. This also means that you can save money on their food bill by not overfeeding them. Just be sure to stick to their recommended daily caloric intake and provide them with plenty of exercise so they stay healthy.
If you're looking for a super-fit dog, the Chihuahua Fox Terrier mix is definitely the way to go.
This little powerhouse is known for its high energy level and love of exercise, so you'll need to be prepared to take it on plenty of walks and runs.
Even if you live in a small apartment, there are plenty of ways to get your Taco dog moving; just make sure he always has toys to play with when he's inside. Because this breed is so active, it's not recommended for anyone who isn't able to commit to regular exercise.
Male vs Female Taco Terrier
For starters, male Taco dogs are typically more independent than females. They're also more likely to mark their territory with urine, so be prepared for a few accidents if you have a male pup.
Females Fox Terrier Chihuahua mixes, on the other hand, tend to be more affectionate and easier to train. And while both genders can be equally stubborn, females are typically less hardheaded than males.
Is it the Taco Terrier right for you?
Not great with small kids
If you're looking for a small, playful dog that is perfect for a family with young children, the Chihuahua Fox Terrier Mix is not the right choice.
Although this mix can be quite energetic, it is not as tolerant of roughhousing and loud noises as some other breeds. In addition, the Chihuahua Fox Terrier Mix can be very protective of its food and toys, and is not always willing to share with other family members.
If you have young children, it's best to consider a breed that is more tolerant of noise and activity.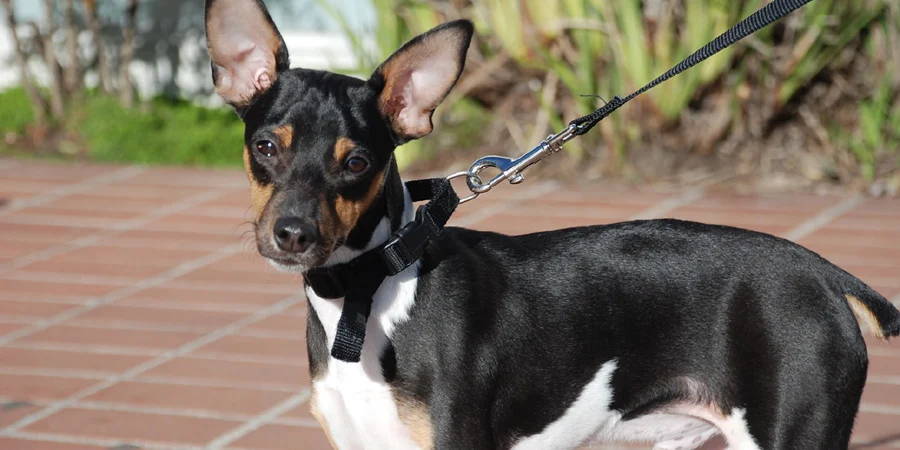 Great for apartment living
A lot of people think that the only way to have a pet is to have a yard.
They see having a pet as synonymous with having a large piece of property. This may be true for some animals, but it certainly isn't the case for all of them. Dogs, in particular, can be very happy living in an apartmentas long as they get plenty of exercise.
And one of the best breeds for apartment living is the Chihuahua Fox Terrier mix. These dogs are small enough to fit in a small space, but they are also energetic and playful. They are perfect for people who don't have a lot of room but still want a furry friend to come home to.
You want an hypoallergenic dog

You have an active lifestyle
You have young children or toddlers

You don't have a lot of time to train a dog

You want a dog who doesn't bark
What is a Fox Terrier Chihuahua Mix called?
A Fox Terrier Chihuahua Mix is often called a Taco Terrier.
What does a Fox Terrier Chihuahua Mix look like?
Fox Terrier Chihuahua Mixes are small dogs with pointy ears and a long, slender snout. They typically have short, smooth coats that come in a variety of colors.
How long do Fox Terrier Chihuahua Mixes live?
Fox Terrier Chihuahua Mixes typically have a lifespan of 13 to 15 years.