Doberman Chihuahua Mix (Doberhuahua) Breed information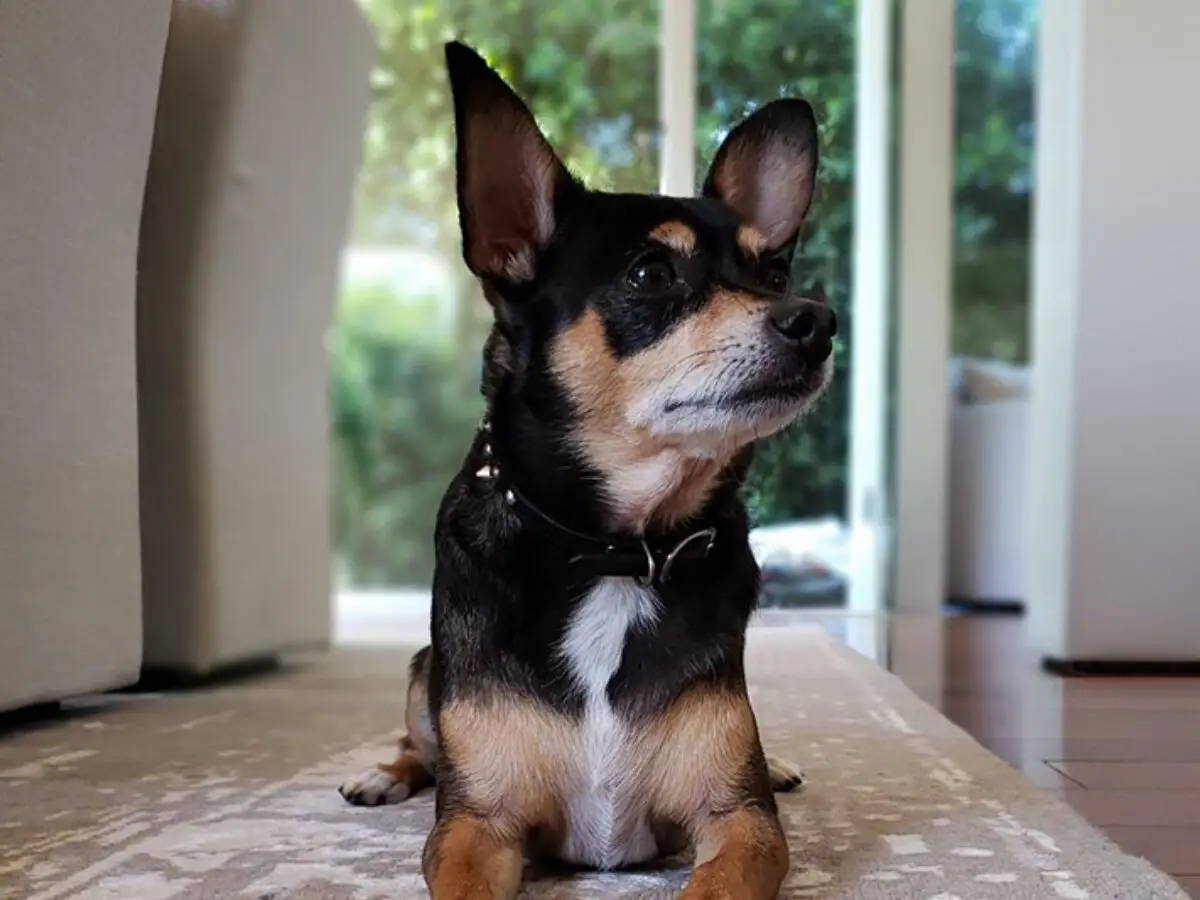 Boasting the loyal nature of a Doberman Pinscher and the spirited, independent attitude of a Chihuahua, the Doberman Chihuahua mix is full of personality.
The breed is also very trainable, making them great companions for first-time dog owners.
Furthermore, they don't require much space; unlike their larger cousins, owning a Chi-Dobe doesn't mean having to buy a bigger house so your pup can have plenty to roam!
So if you're looking for an energetic and easy-to-train four-legged friend with lots of character, the Doberman Chihuahua mix may just be what you're looking for.
Doberhuahua, Dober-Chi, Chi-Dob, Chi-Dob
cream, black, brown, fawn
people who work from home, active people
territorial, clingy, yappy, loyal, intelligent
The Chihuahua dog is believed to be one of the world's oldest breeds, originating in Central and South America. Its exact origin is unknown, but it's thought to have descended from a mix of small hairless dogs crossed with Techichi's, which live in the region.
It wasn't until recently that the breed become popular worldwide, due to a series of memorable movie appearances and their pocket-sized personalities. Small enough to fit in a purse or backpack, today they're found in homes ranging from big cities to small rural towns!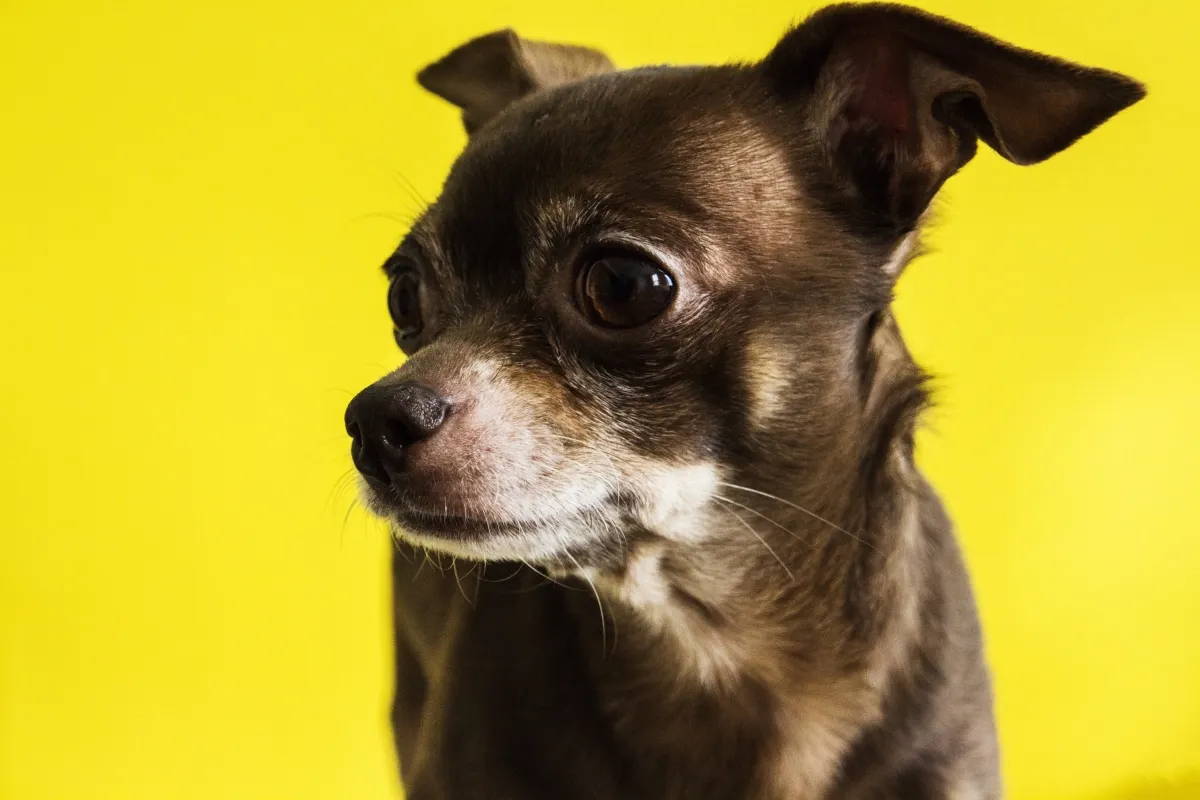 The Doberman Pinscher, or just Doberman, is an iconic breed of dog that's powerful, loyal, and ever-protective. Though the exact origin of this full-of-life pup is unknown, it's believed they are a result of crossing several breeds including the Rottweiler, the Terrier, the German Pinscher, and the Weimaraner.
One thing is certain though, the original designer was a German tax collector named Karl Friedrich Louis Dobermann in the late 1800s who wanted to create a fearless watchdog.
Today their most recognizable features are their strength, intelligence, and signature "cropped" ears that make them unmistakable.
What we do know is that the Chi-Dobe was first bred sometime in the 1990s in the United States with the intention of combining the best features of the Doberman and the Chihuahua.
Doberman Chihuahua mixes are not recognized by the A.K.C.
Depending on the dominant genetics it takes on, the Doberman Chihuahua mix can look like either parent, just like its mini counterpart, the Chipin. The Chi-Dobe is usually a bit taller than the Chihuahua and shorter, or occasionally as tall as its Doberman Pinscher parent.
The Chihuahua Doberman Mix usually boasts a straight face and perked-up ears that provide a curious look. Its muzzle is typically quite long, bordering on medium-length, while its nose color can range from black to brown.
As far as size goes, Chi-Dobes can range anywhere from 9 to 16 inches in height and usually weigh between 6 and 60 lbs.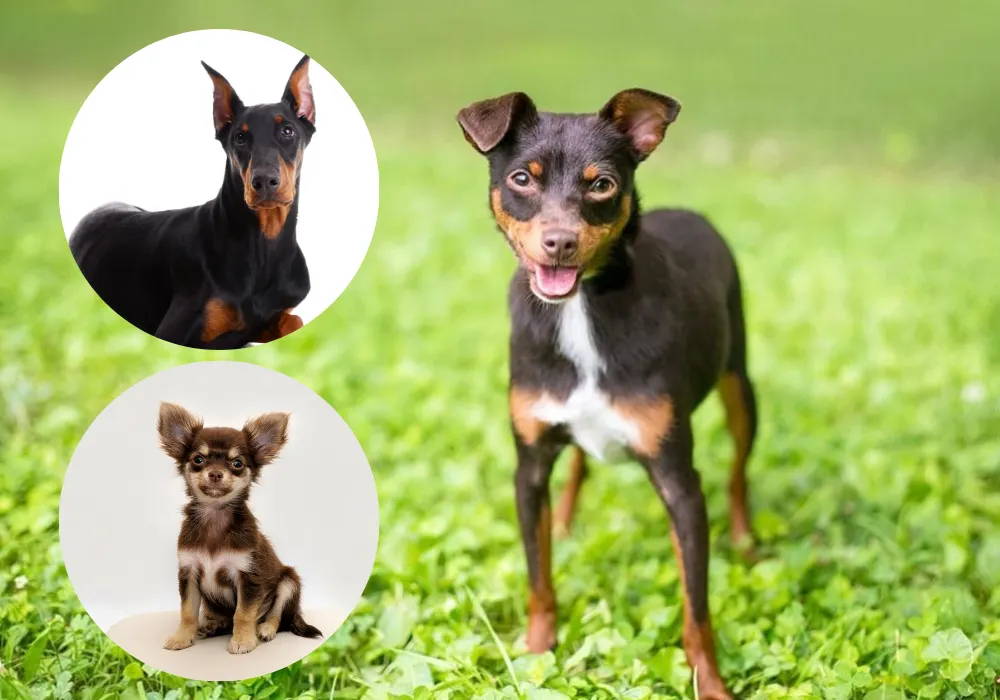 Chihuahua Doberman Mixes are a unique breed with a fierce combination of personalities.
Though they can be loving and loyal companions to their owners, they have a notorious reputation for being aggressive toward other dogs and strangers.
Because of this, it's important that owners provide both space and education for these energetic pups, as socializing them will help them become more comfortable in the presence of others.
As rewarding and adorable as the Chihuahua Doberman Mix is, it's great to take some extra precautions when considering this breed so your pooch won't feel threatened by anyone!
Doberhuahua and other pets
Although the Chihuahua Doberman mix is known for being good-natured and affectionate toward their owners and family, they need proper socialization early on in order for them to get along well with other animals.
Training can also help them establish their position in the pack. If introduced carefully and given positive reinforcement when making friendly contacts, Doberman Chihuahua Mixes typically do well living with multiple pet families. With patience and dedication to their training, they can learn to welcome other creatures into the home instead of protecting it from them.
If you're house-proud and hate pet hair around your living room, a Doberman Chihuahua mix is probably not the pup for you.
The Chi-Dobe isn't recommended for those who don't like dog hair laying around, since they can be heavy shedders.
Doberman Chihuahua mixes are not hypoallergenic.
Chihuahua Doberman mixes typically have a lifespan of between 10 and 12 years.
While these dogs may inherit some of their physical and behavioral traits from their parent breeds, they also inherit the same health issues.
Unfortunately, one of the known health issues seen sometimes in Chi-Dobs is called Patellar Luxation which is when their knee joint slips out of place.
This can cause pain, lameness, and deformation in the leg over time. It's important for owners of Doberman Chihuahua mixes to be aware of this condition so they can closely monitor their pup's stance and gait, provide timely and proper medical attention if needed, and manage any associated symptoms or conditions.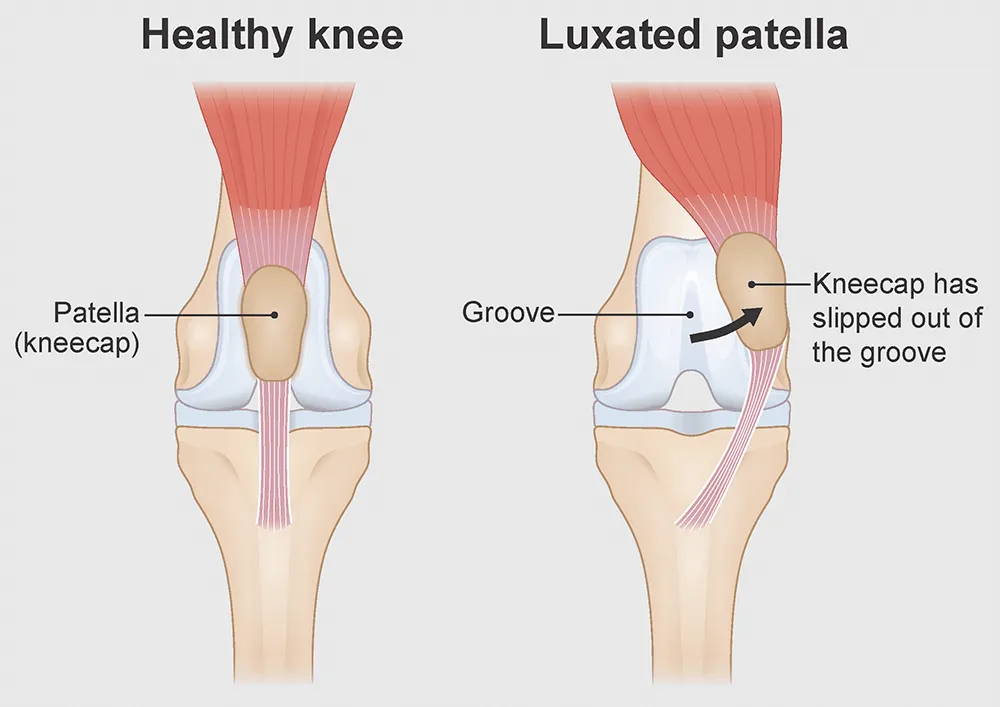 Many Doberman Chihuahuas mixes suffer from dilution alopecia, a condition caused by their
lighter coat colors
. The alopecia itself is
harmless
but the hair loss can be
unsightly and uncomfortable
for the pup.
A common symptom of the disorder is bald patches on the lower back which can become itchy if not treated promptly. If you own a Chihuahua Doberman mix, it's important to look out for signs of alopecia, including excessive fur loss and scratching at areas that seem particularly irritated.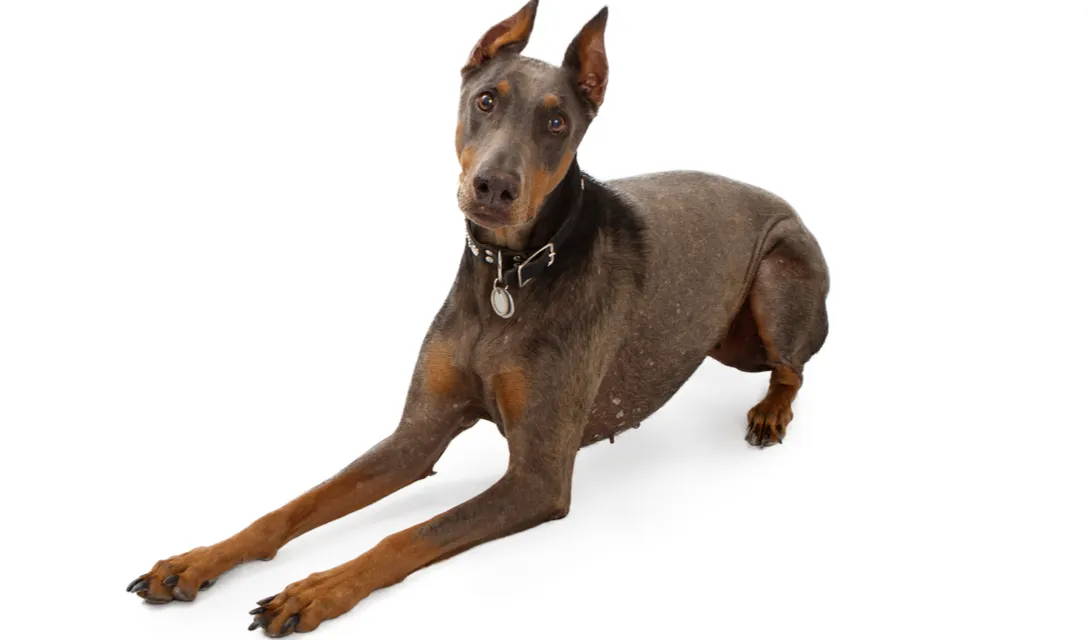 It's important to be aware that Doberman Chihuahua mixes are particularly susceptible to spina bifida, a birth defect where the vertebrae don't completely develop and protect the spinal cord.
The resulting nervous system damage can cause long-term health concerns such as paralysis and intellectual disability.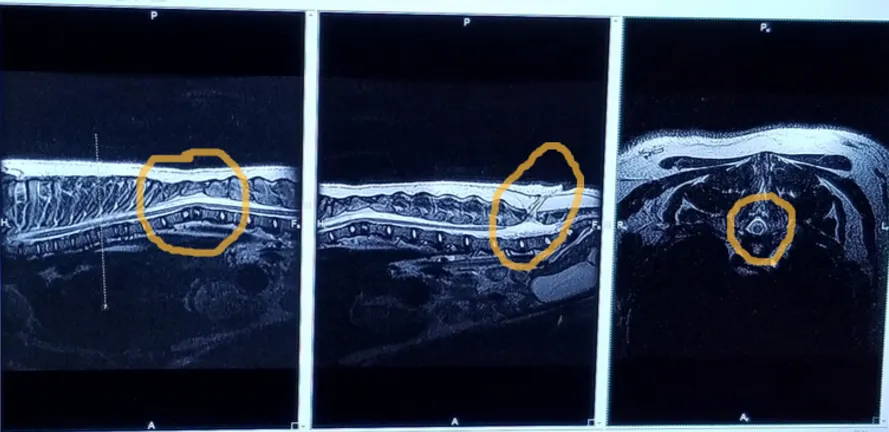 How to find a Doberman Chihuahua mix?
You can get a Chihuahua Doberman mix through a breeder or a rescue.
Going through a breeder can be a great option to find a Doberhuahua. It's important to do your research and find a reputable breeder that specializes in this particular mix.
You'll want to ask questions about the puppy's breeding, health, and temperament before making any commitments. With a little patience and persistence, you can find a loving and loyal Chihuahua Doberman mix that will bring joy to your home for years to come.
If you're looking to adopt a Chihuahua Doberman mix, rescuing one can be an incredibly rewarding experience. Although these mixed-breed dogs may not be as commonly available in animal shelters as other breeds, there are still many ways to find one needing a loving home.
You can start by doing some research on rescue organizations that specialize in Chihuahua Doberman mixes or even reach out to local animal shelters and ask if they have any available.
Here are the most well-known Chihuahua rescues in the USA:
Chihuahua Rescue & Transport
https://www.chihuahua-rescue.com/
Texas Chihuahua Rescue – helping small dogs live big dreams
https://texaschihuahuarescue.org/
Arizona Chihuahua Rescue – Big Hearts for Little Dogs
When caring for a Chihuahua Doberman mix, you must consider grooming, exercising, training, and feeding.
Taking care of a Doberman Chihuahua mix's coat is relatively easy with the right approach.
Ideally, you should brush their coat at least every other day to remove any dead hair and keep their skin healthy.
It is also important to use specialized coat shampoos and conditioners to ensure that you don't strip away any needed oils from their coat. Taking them to regularly scheduled groomer appointments can also help maintain a consistent look and keep their coats looking great.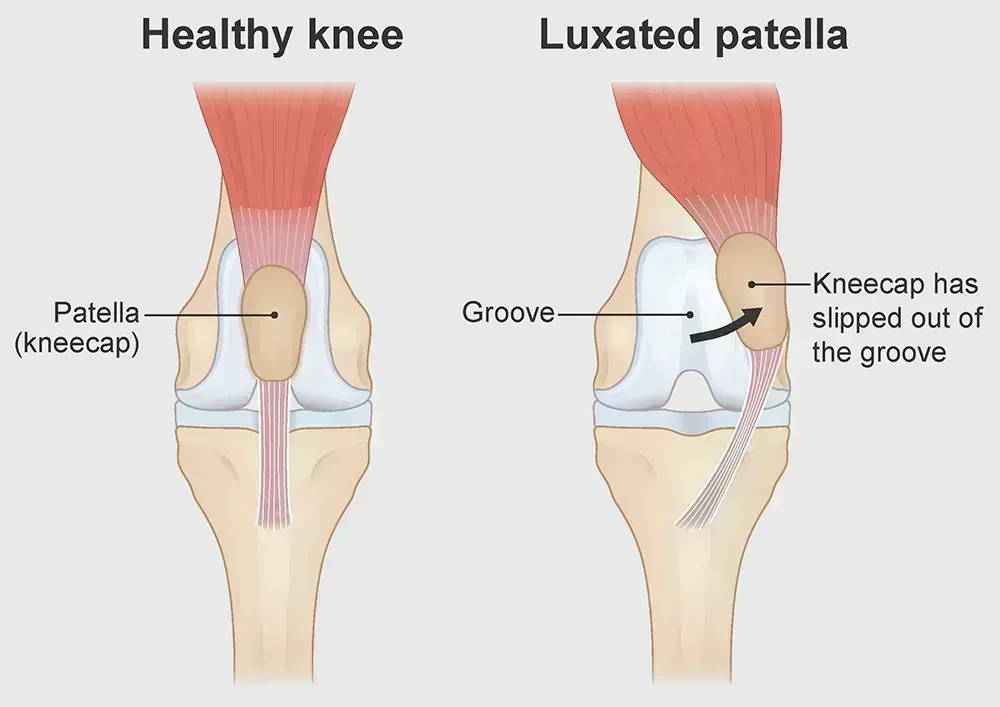 Chihuahua Doberman mixes are some of the most intelligent dogs out there, and because of that, they're very easy to train.
These clever pups seem to pick up new commands and behaviors quickly and take pride in their accomplishments. Potty training is usually a breeze if started early and consistently, and basic hearing commands like sit, stay, come, wait, and drop it are easily mastered by these mixes - something every pet parent can appreciate!
Along with intelligence comes a surprising athleticism as well; many owners have commented on how well these pups do with obedience competitions, agility courses, flyball tournaments, nose work games, and more.
The amount of food that you give your Chihuahua Doberman Mix is determined by its current weight; since the range of weight for this breed of dog can vary drastically, there is no one-size-fits-all answer when it comes to the quantity and frequency of their meals.
Doberman Chihuahua mixes are very special dogs that require a lot of energy and attention.
Due to their genes, these dogs have incredible amounts of stamina, much greater than other purebred or mixed-breed dogs. The physical activities they need can vary from a basic walk around the neighborhood to more intense agility training sessions.
As such, Chihuahua Doberman mixes make excellent running buddies, but they also need any kind of physical activity that can keep them busy and stimulated during the day.
Male vs Female Doberhuahua
Male Doberman Chihuahua mixes tend to be more outgoing and confident, often displaying a strong personality and intelligence.
Female mixes tend to be more sensitive and loyal, making them an ideal choice for those seeking an affectionate companion who needs minimal training.
Both genders of the Chihuahua Doberman mix share the same physical traits too – muscular body type, pointed ears, and a long nose – providing the same athletic capabilities that make it suitable for all kinds of activities.
Is it the Doberhuahua right for you?
Chihuahua Doberman mixes often live up to their reputation of being barkers.
Luckily, this is mainly in response to exciting or potentially dangerous situations like surprise visitors or intimidating situations. While they are known to bark more than other breeds, it's not an uncontrollable amount of barking.
This tendency to bark is inherited from its Chihuahua parent, making them seem like tiny watchdogs! Fortunately, this trait can be controlled and trained away with patient and consistent instruction.
They have separation anxiety
Taking care of any pet is hard work and a big responsibility, so it's no surprise if leaving a Chihuahua Doberman mix alone for long periods of time can be incredibly hard.
However, it's important to remember that needing your companionship isn't the only difficult part for them; this specific breed might find it tough to adjust to being left home too quickly.
To put their mind at ease, try leaving your pup alone for short bursts of 2 or maybe 3 hours and monitor their behavior - make sure they don't chew on your favorite pair of sneakers!
If all goes well, then gradually increase the time you spend away from them bit by bit until they get used to adapting to being without you. This way is far better than giving them a whole day off-guard where they're scared and anxious when you don't return home right away.
You want a highly trainable dog
You don't want an "hyper" dog

You don't want a dog that barks a lot
What is a Chihuahua Doberman mix called?
The name given to a Chihuahua mixed with Doberman is typically "Doberhuahua." Some other common names include "Chi-Dob," "Chi-Dobe", "Dober-Chi"
What does a Chihuahua Doberman mix look like?
The Chihuahua Doberman mix can have a variety of looks, depending on the physical traits inherited from its parent breeds. Some Chihuahua Doberman mixes may resemble a Doberman more closely, with a long face and pointy ears. Others may look more like Chihuahuas, with smaller, rounder ears and a stouter body.
How long do Chihuahua Doberman mixes live?
A Chihuahua Doberman mix typically lives between 10 and 12 years.