Deer-Head Chihuahua: Things to Know Before Getting One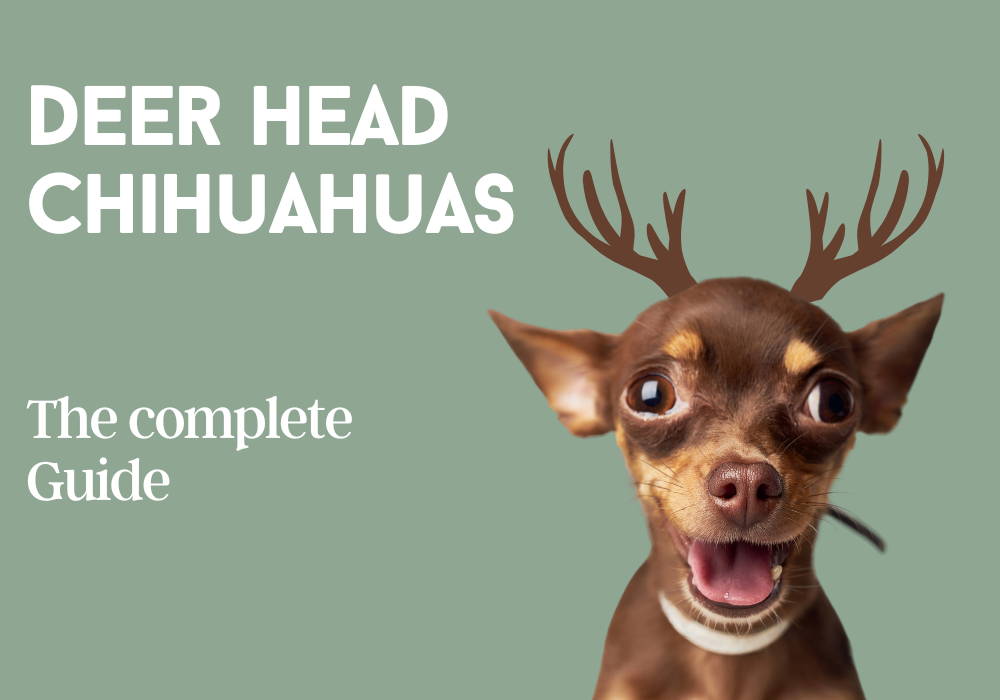 Are you searching for a new pup to add to your family? Are you considering getting a Deer-Head Chihuaha but would like to know more about them before taking the plunge? For many pet parents, the sight of these pint-sized pooches is quite hard to resist.
In this blog post, we'll be exploring everything there is to know about owning a Deer-Head Chihuahua—from their physical traits and behaviors down to expert tips on how best you can provide for them. Read on if you think that this Chihuahua type be right for your home!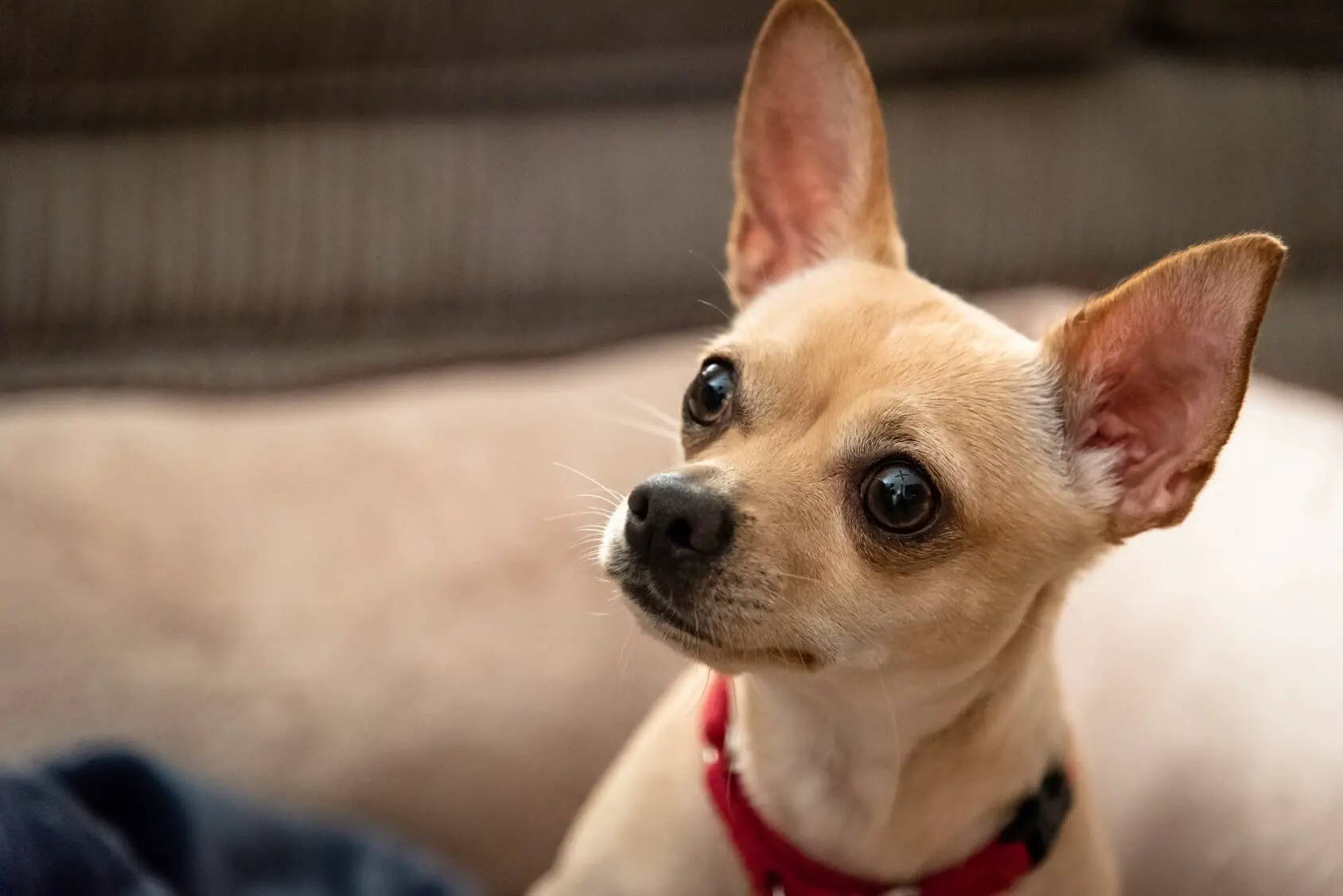 Deer Head versus Apple Head Chihuahuas
The "deer head" and "apple head" are often informally used to describe the appearance of a Chihuahua, specifically referring to its muzzle and facial structure. These terms have become popular in characterizing the unique features of this breed.
Apple-head Chihuahuas are known for their distinctively round, apple-like heads, which form a sharp 90-degree angle at the junction of the muzzle and forehead.
On the other hand, Deer-Head Chihuahuas have longer heads resembling that of a deer, with a gentle slope of approximately 45 degrees at the connection of the muzzle and forehead.
These variations in head shape are unique characteristics that differentiate the two types of Chihuahuas.
Origins of the Deer Head Chihuahuas
At some point in its history, the Chihuahua breed diverged into two distinct variations: the Apple Head and the Deer Head. The exact time and method of this genetic evolution still remain a mystery.
Ancient artifacts found in Central America, dating back to before the arrival of Europeans, depict small dogs with both Apple and Deer-shaped heads. This suggests that the split occurred prior to the discovery of the New World.
Breed experts have put forth various theories about the true ancestor of the Chihuahua. One theory suggests that the Chihuahua's predecessor is a small ancient dog called the Techichi.
According to this theory, the deer head variety of the Chihuahua emerged from a crossbreeding between the Techichi and the Chinese Crested. However, some argue that the Techichi itself is the ancestor of the deer head variation.
Regardless of the origins, today we have distinct subtypes of Chihuahuas, including the Apple Head and Deer-Head varieties.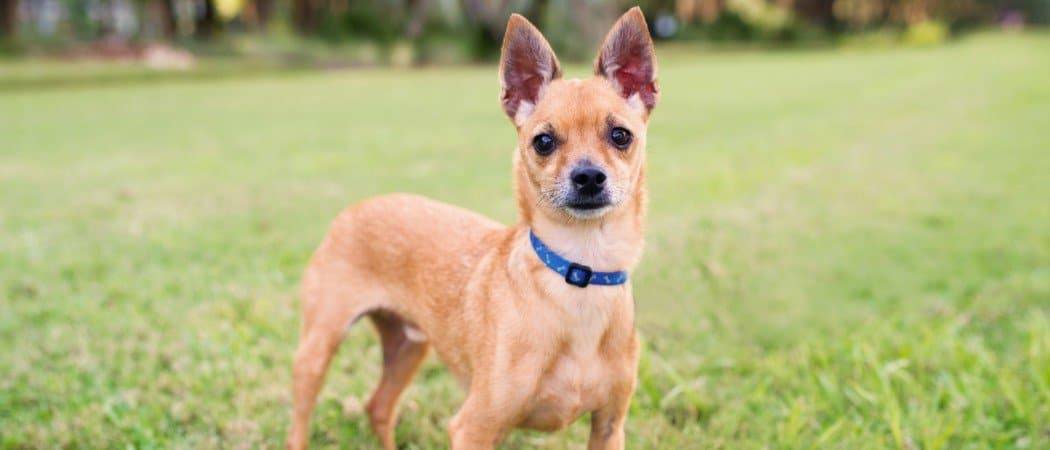 Deer Head Chihuahuas Don't Meet Breed Standards
The AKC and other prominent canine associations do not differentiate between Chihuahuas with apple-shaped or deer-shaped heads. As per the breed standards, a Chihuahua should have a nicely rounded skull, resembling an "apple dome," with or without a molera. The deer head variation of the skull is not permissible according to the standards.
When owners come across this information, they might mistakenly assume that their Deer-Head Chihuahua is not a genuine Chihuahua. However, it's important to note that a purebred Chihuahua can still be registered with the AKC as long as both parents are also registered. It's worth mentioning that the dog may not meet the breed standards and, as a result, may not be eligible for awards at prestigious conformation shows.
The breed standards established by the AKC and other canine organizations are used to evaluate dogs at conformation shows. A competing dog that does not meet the standards for its breed will be disqualified from receiving a championship title. It should also be noted that spayed or neutered dogs are ineligible to participate in conformation shows, irrespective of whether they meet their breed's standards.
Long story short, Deer Head Chihuahuas are genuine Chihuahuas, but they are not eligible for points or championship titles at conformation shows.
Deer-Head Chihuahua Characteristics
Explore the distinctive features of the Deer-Head Chihuahua, including its appearance, coat, colors, personality, lifespan, and potential health issues. Delve into the fascinating world of this unique breed and uncover the essence of their captivating traits.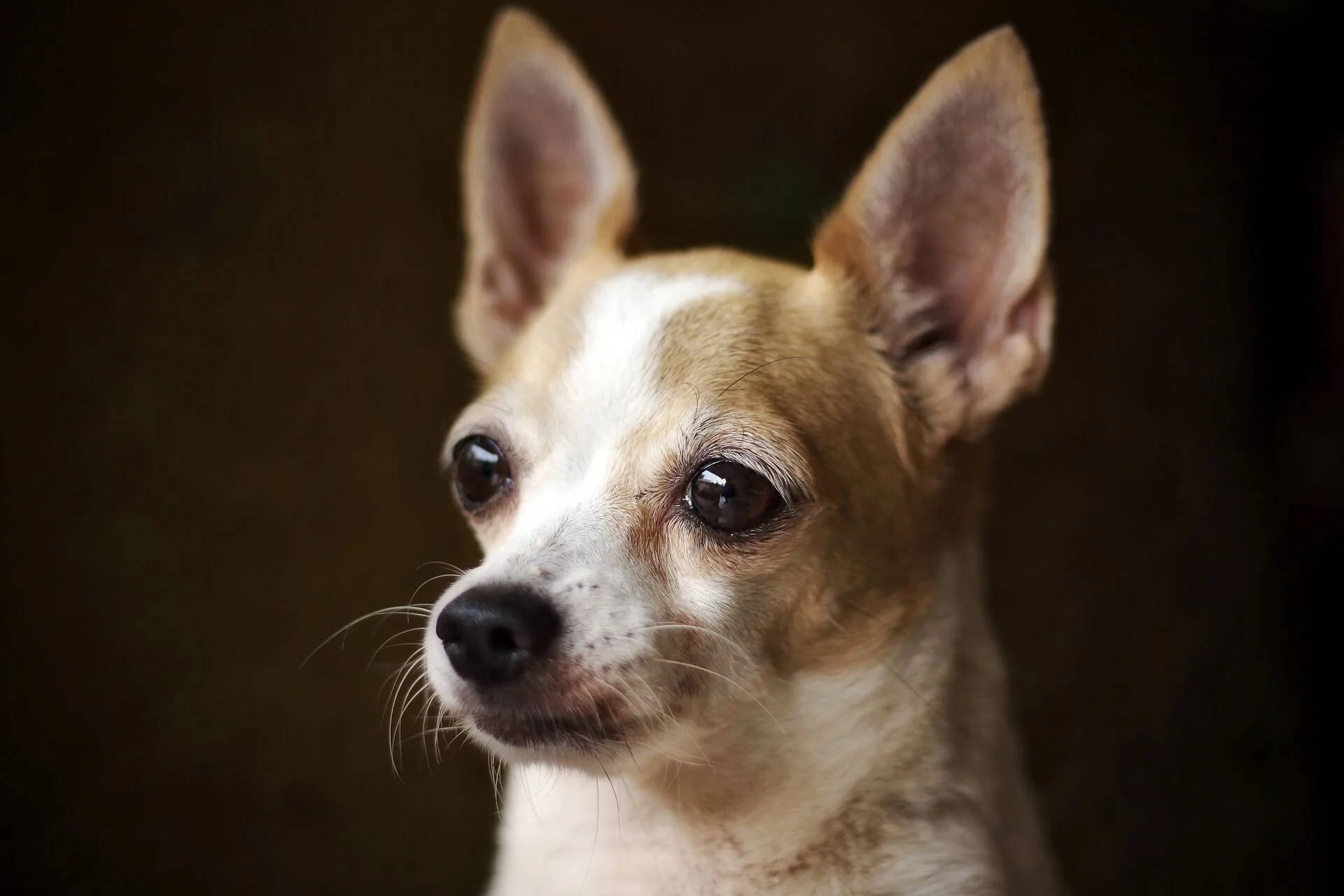 Deer-Head Chihuahuas possess a longer muzzle in comparison to Apple-Head Chihuahuas. Rather than forming a 90-degree angle, the muzzle of a Deer-Head Chihuahua gently slopes where it connects to the forehead. This slope can be identified by running your index finger from the tip of your Chihuahua's nose up to its skull, revealing a gradual inclination of approximately 45 degrees.
Deer-Head Chihuahuas have longer legs, resulting in a taller body height that also distinguishes them from Apple-Head Chihuahuas. Their ears are larger, resembling those of their apple head counterparts, and stand erect once fully developed. Additionally, Deer-Head Chihuahuas often have longer necks and jawlines in comparison to apple head Chihuahuas.
Deer-Head Chihuahuas are typically larger than apple heads, often exceeding the standard six-pound weight specified in AKC breed standards.
Deer-Head Chihuahuas come in two coat variations: short-haired and long-haired. Short-haired Chihuahuas require brushing once a week. Long-haired Chihuahuas need to be brushed approximately three times a week.
Bathing frequency should be every three to four weeks for both varieties. While short-haired Chihuahuas tend to shed moderately, long-haired Chihuahuas shed even less.
Deer-Head Chihuahuas commonly exhibit colors such as fawn or chocolate. However, they can come in any shade seen in regular Chihuahuas.
Silver, grey, black, or white are more frequent among Deer Heads, while Merles and other diverse colors are more prevalent among Apple-Heads.
Deer-Head Chihuahuas are known for their liveliness, alertness, and confidence. They often exhibit a lack of awareness of their small size, which is reflected in their boisterous attitudes. Due to their disposition, they are highly susceptible to small dog syndrome, thus it is crucial to treat them like dogs rather than children.
The Deer Head Chihuahua is known for bonding closely with one member of the family, displaying affection primarily towards that individual. Therefore, it's important to note that they may not exhibit affection towards everyone in the household.
In terms of their barking, Deer-Head Chihuahuas tend to be quite the barker and serve well as a watchdog, alerting owners to any potential intruders. While they do not howl, they have a tendency to bark at various stimuli.
The Deer Head Chihuahua typically lives between 12-20 years, which is longer than the average lifespan of a regular Chihuahua. However, this range can vary depending on factors such as genetics, diet, and exercise.
Despite the difference in physical appearance, Deer-Head Chihuahuas share the same health concerns as their Apple-Head counterparts.
Due to their unique facial structure, Deer-Head Chihuahuas are prone to a variety of eye issues, such as glaucoma, cataracts, and corneal ulcers. It is important to monitor your Deer-Head Chihuahua's eyes closely and to take them to the vet at the first sign of any problems.
Because their tiny mouths are prone to overcrowding, dental decay, and gum disease can develop quickly in Deer-Head Chihuahuas if proper care is not taken. Regular brushing and cleaning of their teeth, as well as providing them with chew toys and bones, can prevent these health issues.
As with many small breeds, Deer-Head Chihuahuas are at a higher risk for developing heart problems such as congestive heart failure and mitral valve disease. It's important for owners to be aware of the warning signs and to take preventative measures to keep their Deer-Head Chihuahuas healthy.
One health concern that often affects Deer-Head Chihuahuas is patellar luxation. This condition occurs when the kneecap dislocates from its usual position, causing discomfort and difficulty in movement. While it can be a serious issue, early detection, and treatment can help manage the problem and improve the Chihuahua's overall quality of life.
The Deer-Head Chihuahua is susceptible to a common issue called a collapsed trachea, where the supportive cartilage rings of the trachea weaken and collapse. This can result in breathing difficulties, causing distress for both the Chihuahua and its owner.
How to find a Deer-Head Chihuahua?
You can get a Deer-Head Chihuahua through a breeder or a rescue.
To find a deer head Chihuahua breeder, you can search online for local and national organizations, ask at pet stores, or consult your veterinarian for recommendations.
When contacting a breeder, make sure they have a good reputation and care for their dogs. If possible, visit the breeding area or take a tour to ensure suitable conditions for the puppies.
Finding a Deer Head-Chihuahua can be challenging due to its rarity. However, you can try searching for this mix or Chihuahua breed-specific rescues. These rescues may offer care and support for deer head Chihuahua owners.
It's not guaranteed, but it's worth a try! With luck and effort, you might find the perfect rescue organization to bring your furry friend home.
Here are the most well-known Chihuahua rescues in the USA:
Chihuahua Rescue & Transport
https://www.chihuahua-rescue.com/
Texas Chihuahua Rescue – helping small dogs live big dreams
https://texaschihuahuarescue.org/
Arizona Chihuahua Rescue – Big Hearts for Little Dogs
How to Care for a Deer-Head Chihuahua?
Before bringing a Deer-Head Chihuahua home, it's important to be aware that caring for them comes with its own set of challenges. From coat care to exercise needs, there are certain things that every Deer-Head Chihuahua should have in order to live a long and healthy life.
Deer Head Chihuahuas require proper nutrition and portion control for optimal health. The best dog food for this toy breed is a nutrient-dense formula with smaller serving sizes.
It is important to provide them with high-protein meals to meet their nutritional needs. Splitting their daily food into two meals is recommended. This ensures they receive enough nourishment while also preventing weight gain, which they are prone to.
Deer Head Chihuahuas are known for their high energy levels, but exercising them is easy due to their small size. A brief walk around the block, accompanied by some indoor playtime, is typically sufficient to keep them content for the day.
It's essential to note that Deer Head Chihuahuas don't tolerate cold weather well. If you live in a colder area, purchasing coats for your Chihuahua is recommended. Avoid taking your Chihuahua for walks when the temperature drops below 35 degrees Fahrenheit.
For adequate exercise, one walk per day and a total of 30 minutes of exercise are generally sufficient.
Positive reinforcement is generally regarded as the most effective method for dog training. When it comes to Deer Head Chihuahuas, it's important to exercise patience as they tend to be quite stubborn.
Despite their small size, it is necessary for an owner to establish firm boundaries to mitigate potential issues in the future.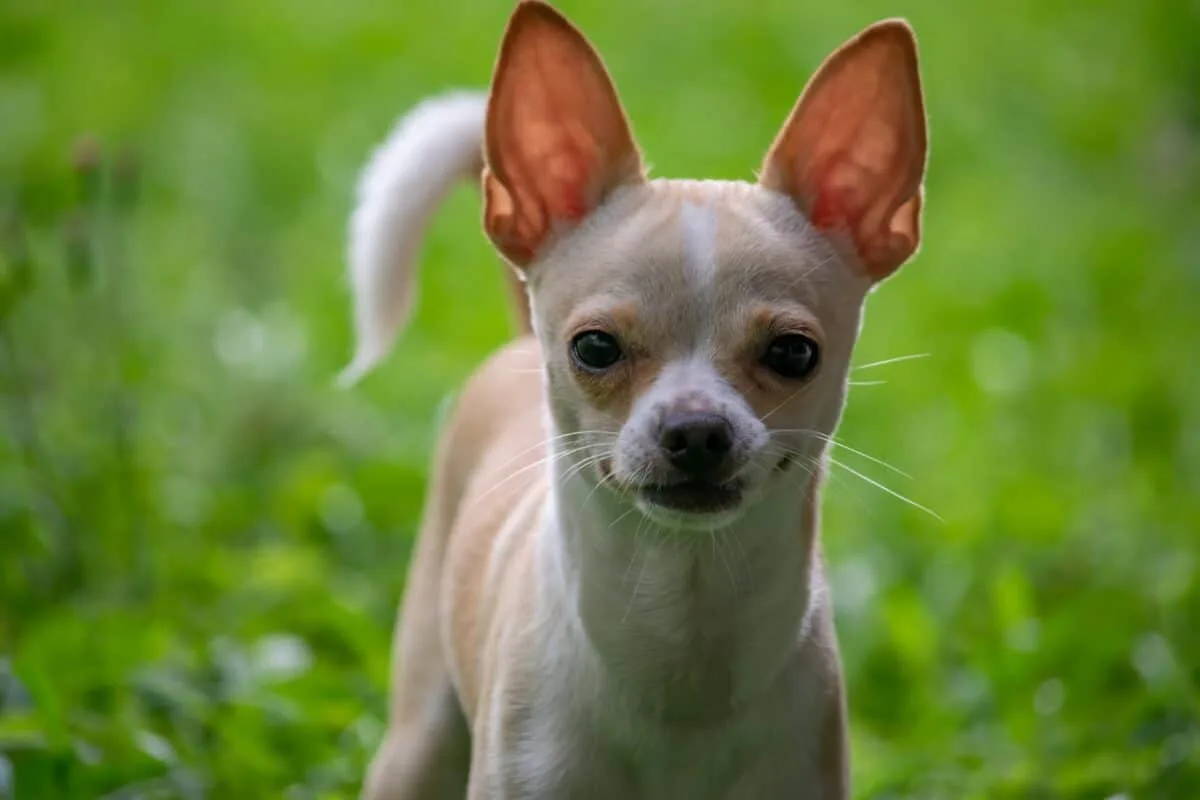 Deer Head Chihuahuas are known to have a less friendly disposition, making early socialization crucial. It is recommended to expose them to various people and animals during their puppy stage.
In terms of mental stimulation, these Deer-Head Chihuahuas do not demand much and are content with engaging in playtime using provided toys or chews.
Establishing boundaries during their early years is imperative.
Allowing a young Deer Head Chihuahua to behave without consequences can result in significant challenges as they grow older, potentially leading to destructive behaviors.
Additionally, these dogs typically exhibit caution towards strangers and may resort to nipping or biting.
Short-Haired Deer head Chihuahuas have a low shedding frequency and only require weekly brushing.
On the other hand, Long-Haired Deer head Chihuahuas tend to shed more and need brushing approximately three times a week. It is important to note that both varieties of Chihuahuas should be bathed every three weeks.
Additionally, due to their susceptibility to dental issues, it is necessary to brush the teeth of Deer-Head Chihuahuas on a daily basis.
How to find a Deer-Head Chihuahua?
Adopting a Deer-Head Chihuahua from a rescue is not only a fantastic way to give a dog a second chance at life but also often a more affordable option.
If you're searching for a Deer-Head Chihuahua, the best and most reliable way to go about it is through a breeder. But how exactly do you find one? Start by doing some research and looking online for breeders in your area. Make sure to read reviews and check their credentials before even contacting them.
Once you find a breeder you're interested in, reach out to them and ask about their breeding practices, health guarantees, and availability of puppies. It's important to ask for references and to visit the facility to make sure the dogs are well taken care of. Finding a Deer-Head Chihuahua through a breeder may take some time, but it's worth the effort.
If you've got your heart set on adding a Deer-Head Chihuahua to your family, a rescue can be a great option. These charming dogs are wonderful companions, but they may not be the easiest to find. Fortunately, there are a number of rescue organizations that specialize in placing these adorable pups in loving homes.
When searching for a rescue, make sure to look for one that is reputable and has a good track record. Some rescues may require an application or screening process before allowing you to adopt, but this is to ensure that you and the dog are a good match. With patience and perseverance, you're sure to find your new best friend!
Deer-Head Chihuahuas, the FAQs
How long do Deer-Head Chihuahuas live?
Deer Head Chihuahuas typically have a lifespan of between 12 and 20 years.
Are Deer-Head Chihuahuas good with children?
Deer Head Chihuahuas can get along well with children if trained properly. It is important to socialize them early on so they are comfortable around all types of people. Additionally, since they can be skittish around strangers and may resort to biting or nipping, it is important to supervise interactions between Deer-Head Chihuahuas and young children.
Does the Deer-Head Chihuahua require a lot of exercise?
No, Deer-Head Chihuahuas do not require a great deal of exercise. A brief walk around the block and indoor playtime is generally sufficient for them. However, it is important to note that these dogs do not tolerate cold weather well and should not be taken outside when the temperature drops below 35 degrees Fahrenheit.
How big do Deer Head Chihuahuas get?
Deer-Head Chihuahuas typically weigh between four and six pounds when fully grown. They are considered a small breed and have an average height of 8 to 9 inches. Their length can range from 10 to 15 inches, with the females usually being slightly smaller than males.
What does a Deer-Head Chihuahua look like?
Deer-Head Chihuahuas have a unique physical appearance. Their head is usually round or apple-shaped, giving them the namesake of a deer. They have long ears that are alert and pointed, expressive eyes, and a short muzzle with an upturned nose.
Can you breed an Apple-Head and Deer-Head Chihuahua?
Yes, it is possible to breed an Apple-Head and Deer-Head Chihuahua. However, inbreeding can be dangerous and should only be done by a knowledgeable breeder with the proper experience. Additionally, there may be certain risks involved with this type of breeding, so if you are considering it, it is important to research the potential health implications beforehand.