Cocker Spaniel Chihuahua Mix (Chi-Spaniel) Breed information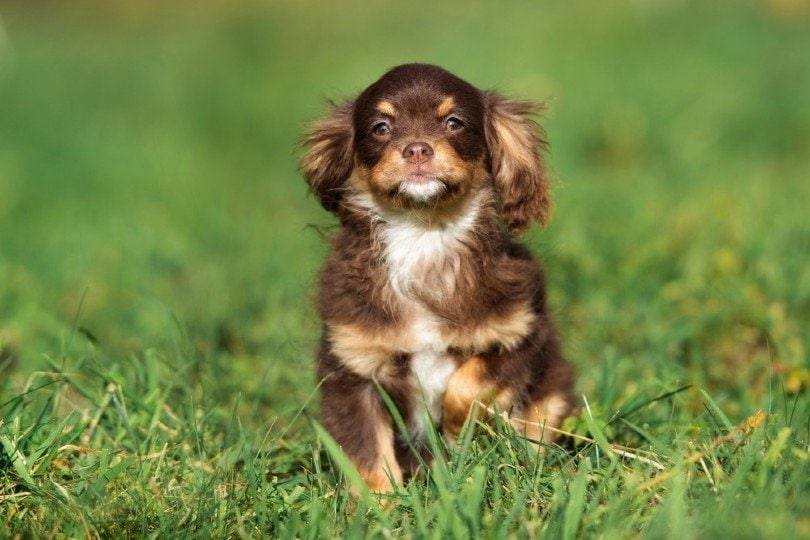 Is a Cocker Spaniel Chihuahua mix right for you? This breed description of Chi-Spaniel will help you decide if this playful, loving dog is a good fit for your household.
With their small size and easy-going temperament, Chi-Spaniels make great companions for families with older children and apartment dwellers.
So, whether you're looking for an active pup to keep you on your toes or a lazy lap dog who loves to cuddle, a Cocker Spaniel Chihuahua mix may be just what you're looking for!
Cocker Spaniel Chihuahua Mix
silver, brown, golden, red, blue, white, black, tan
active couples, families with older children
loving, smart, friendly, intelligent
The Chihuaha is a breed that is most commonly associated with Mexico. However, its history is actually quite mysterious. Some believe that the breed originated in China, while others believe that it originated in Central America.
The first recorded mention of the Chihuahua was in the late 1800s, and the breed was not officially recognized by the American Kennel Club until 1904.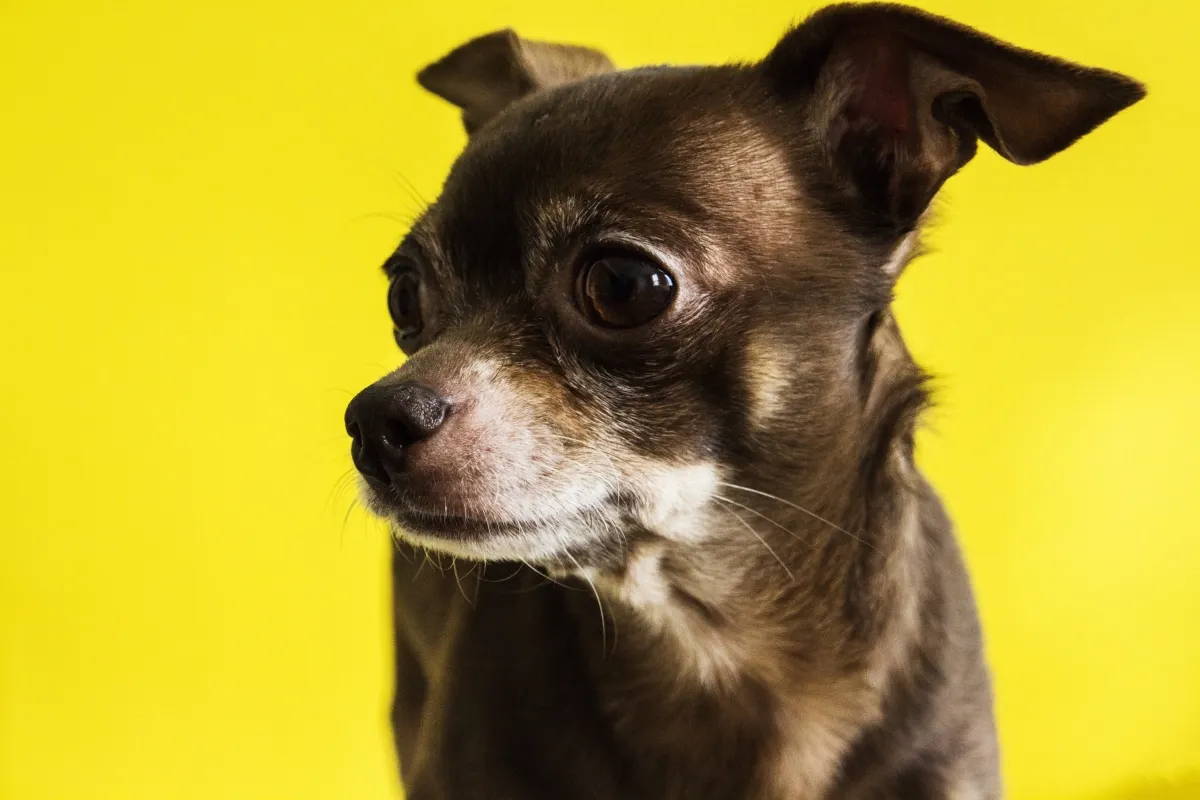 The Cocker Spaniel is thought to have originated in Spain, where it was used as a hunting dog. Spanish nobility would often bring their dogs with them on hunts, and the Cocker Spaniel was prized for its ability to flush out birds from hiding.
In the 18th century, the breed made its way to England, where it quickly became a favorite among the British elite. Queen Victoria was particularly fond of the breed, and her patronage helped to make the Cocker Spaniel one of the most popular dogs in Britain.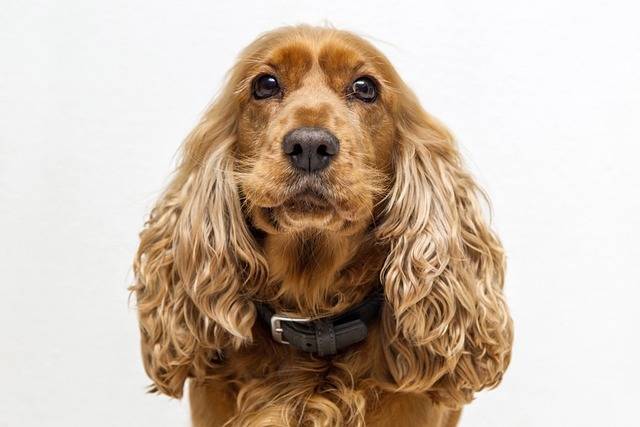 The Cocker Spaniel Chihuahua mix is a unique dog that combines the best qualities of two very different breeds. The Cocker Spaniel is known for its gentle and loving nature, while the Chihuahua is known for its feisty attitude.
This mix results in a dog that is both affectionate and spunky. The Chi-Spaniel, as it is sometimes called, is believed to have first been bred in the 1990s in the United States.
The Cocker Spaniel Chihuahua mix is not recognized by the A.K.C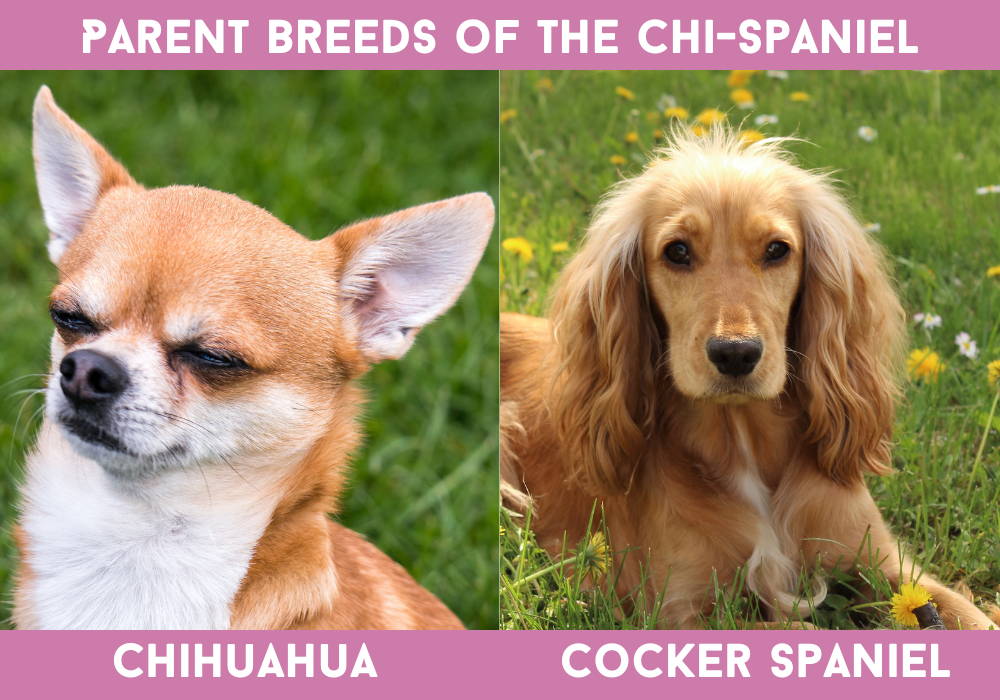 Physically, Cocker Spaniel Chihuahua mixes typically inherit the large ears and long muzzle of the Cocker Spaniel, along with the compact build and short coat of the Chihuahua. Usually, they have a silky, medium-length coat.
Most Cocker Spaniel Chihuahua mixes weigh between 12 and 18 pounds, and stand at 12 inches at the shoulder.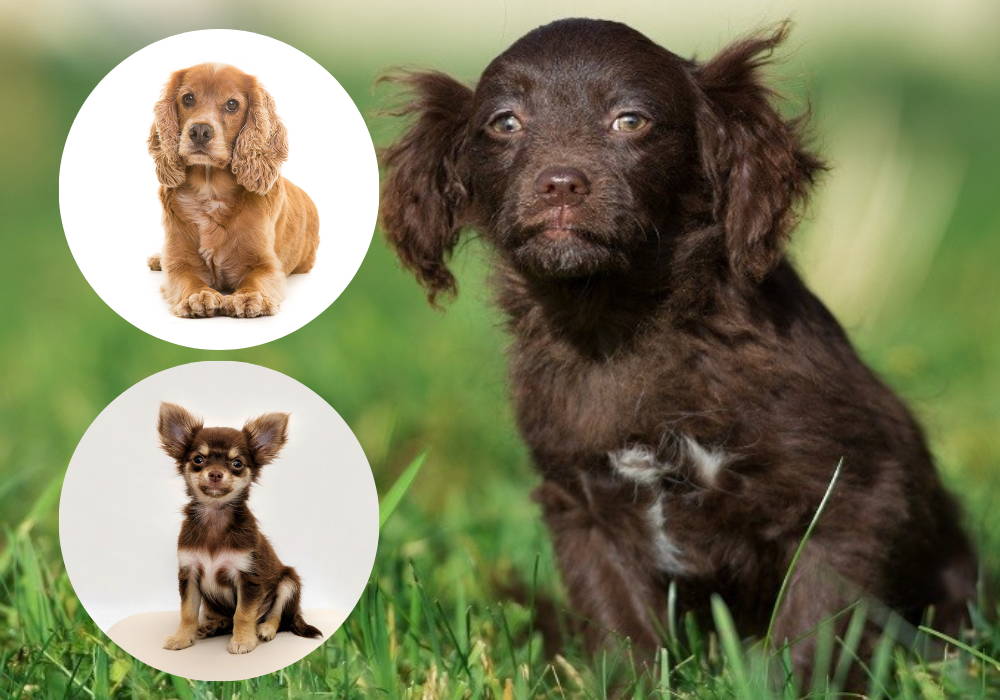 Cocker Spaniels are known for their friendly and good-natured dispositions, while Chihuahuas are often associated with being feisty and independent.
So, what can you expect from a Cocker Spaniel Chihuahua mix?
In general, Chihuahua Cocker Spaniel Mixes are gentle and affectionate, but they can also be headstrong and stubborn. They tend to be loyal to their owners and make great companions.
Chi-Spaniel and other pets
The answer is yes! Cocker Spaniel Chihuahua Mixes are known for being very social and love being around other animals. In fact, they often get along better with other pets than they do with humans!
Cocker Spaniels and Chihuahuas both have double coats, which means they shed year-round. However, the amount of shedding can vary greatly from dog to dog. Some Cocker Spaniel Chihuahua mixes shed very little, while others shed quite a bit.
Cocker Spaniel Chihuahua mixes are not hypoallergenic dogs.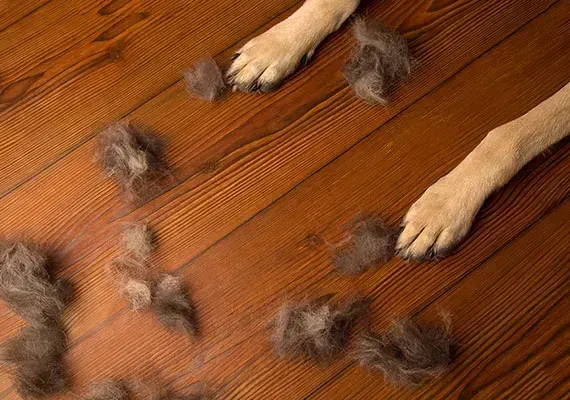 Chihuahua Cocker Spaniel mixes ypically have a lifespan of between 12 and 15 years.
While Chihuahua Cocker Spaniel mixes may inherit some of their physical and behavioral traits from their parent breeds, they also inherit the same health issues.
Patellar luxation is a common condition that affects Cocker Spaniel Chihuahua mixes. When the kneecap slips out of its natural position, the result can be anything from mild discomfort to severe lameness in the affected leg. This can cause pain and lameness, and sometimes surgery is required to fix the problem.
However, there are some things you can do to help prevent this condition. First, make sure your Cocker Spaniel Chihuahua mix doesn't get overweight. Excess weight puts extra stress on the joints, which can lead to patellar luxation. Secondly, provide your Chihuahua Cocker Spaniel mix with plenty of opportunities to exercise.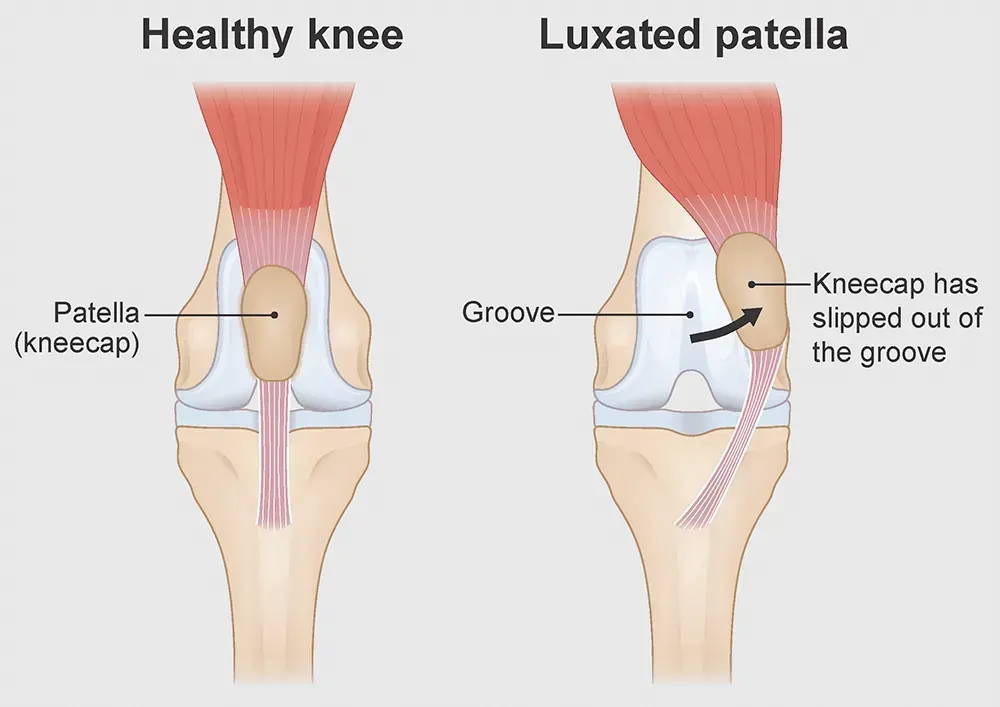 Hip dysplasia is a condition that affects the
development of the hip joint
, and it can cause a lot of discomfort for your Chihuahua Cocker Spaniel mix.
The good news is that there are plenty of treatment options available, and with the help of a veterinarian, most Chihuahua Cocker Spaniel mixes can enjoy a high quality of life. The key to managing hip dysplasia is to keep your dog active.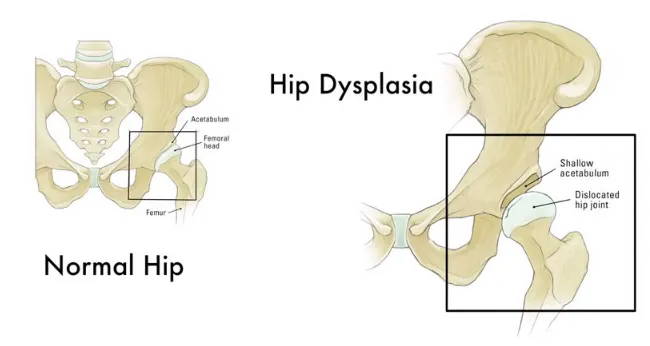 If you've ever seen a Chihuahua with a swollen head, you might have wondered what was going on. Hydrocephalus is a condition in which fluid accumulates in the brain,causing the head to swell. It can be congenital (present at birth) or acquired (developing later in life).
Congenital hydrocephalus is often caused by genetic defects, while acquired hydrocephalus is usually the result of trauma, infection, or tumors. Hydrocephalus can be life-threatening if left untreated, but fortunately, it can be managed with medication and surgery.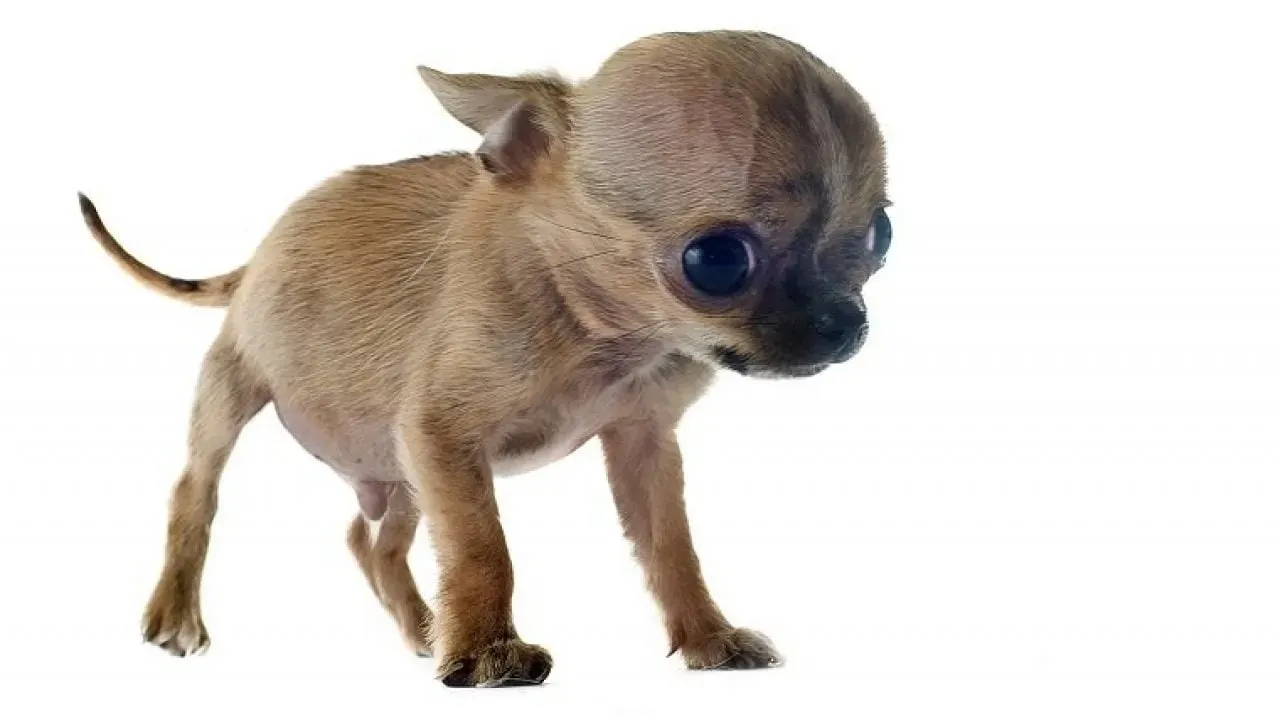 When caring for a Cocker Spaniel Chihuahua mix, you must consider grooming, exercising, training, and feeding.
The most important thing to remember is to never shave your Chi-Spaniel's coat. This will make the coat more susceptible to tangles and mats.
Instead, brush the coat regularly with a soft-bristled brush.
You may also need to use a detangler or conditioner to help keep the coat smooth and soft. The Cocker Spaniel Chihuahua mix sheds moderately, so you'll need to vacuum regularly to keep the shedding under control. In addition, be sure to give your Chi-Spaniel a bath every few months to help keep the coat clean and healthy.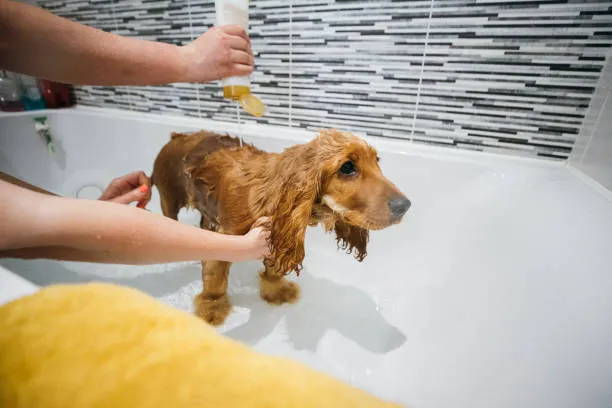 The Cocker Spaniel Chihuahua mix is known for being intelligent and eager to please, which makes them quick learners.
Here are some tips to help you train your Chihuahua Cocker Spaniel mix:
1. Start early. Like all dogs, Chihuahua Cocker Spaniels need to be taught good manners from a young age. The earlier you start training, the better.
2. Be consistent. Consistency is key when it comes to training any dog. Make sure you use the same commands and cues every time and reinforce good behavior with treats and praise.
3. Be patient. Cocker Spaniel Chihuahua mixes can be stubborn, so it's important to have patience when training them. Don't give up if they don't immediately catch on - just keep at it and eventually, they'll get the hang of it.
Generally speaking, you should feed your Chihuahua Cocker Spaniel mix two to three times a day.
Puppies and young dogs will need more food than older dogs, and active dogs will need more than inactive dogs. If your Chi-Spaniel is mostly indoors, you may want to decrease the amount of food slightly.
Contrary to popular belief, the Chihuahua Cocker Spaniel mix does not require hours of strenuous exercise to stay happy. In fact, this breed is just as content with a short daily walk or a moderate play session.
If you're thinking of getting a Cocker Spaniel Chihuahua mix, be sure to plan for at least 30 minutes of daily exercise per day.
Otherwise, you might end up with a hyperactive pup that's always getting into trouble.
Male vs Female Chi-Spaniel
One of the main differences is size. Cocker Spaniel Chihuahua Mix males are usually larger than females. This can be an advantage if you're looking for a dog that can provide more protection. Males also tend to be more wily and independent than females.
If you're looking for a dog that's easy to train and obedient, then a female Cocker Spaniel Chihuahua Mix might be a better choice. Females are also more affectionate than males and bond more closely with their owners.
Is it the Chi-Spaniel right for you?
Not great with small kids
For many families, finding the perfect dog can be a real challenge. Some dogs are too large and energetic, while others are too timid and prone to anxiety. While Chi-Spaniels may seem like the perfect size for a family pet, they actually don't do well with small children.
The reason is that they are easily startled and tend to be very excitable. This can lead to nipping and biting, which is obviously not ideal when you have young kids in the house. So if you're looking for a family-friendly dog, you might want to give the Chihuahua Cocker Spaniel mix a miss.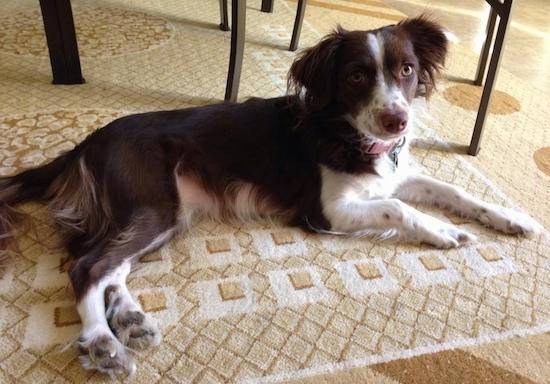 They are very affectionate
Are you looking for a companion that will always be by your side? Consider the Chihuahua Cocker Spaniel Mix! This pint-sized pooch is the perfect companion for someone who is home throughout the day.
They are known for their loyalty and affection, and they bond closely with their owners. The downside of this is that they can experience separation anxiety when left alone, so they are not ideal for someone who works long hours or travels frequently.
You want dog that doesn't shed a lot

You don't have a very active lifestyle
You have young children or toddlers

You don't have a lot of time to train a dog

You want a dog who doesn't bark
What is a Cocker Spaniel Chihuahua Mix called?
A Cocker Spaniel Chihuahua Mix is commonly referred to as a Chi-Spaniel.
What does a Cocker Spaniel Chihuahua Mix look like?
Cocker Spaniel Chihuahua Mixes can vary in appearance, but they typically inherit the best physical traits of both parent breeds. They often have the long, floppy ears of a Cocker Spaniel, as well as a sleek coat. Many also have the bright, expressive eyes of a Chihuahua.
How long do Cocker Spaniel Chihuahua Mixes live?
Cocker Spaniel Chihuahua Mixes typically have a lifespan of 12-15 years.