Chinese Crested Chihuahua Mix (Chi Chi) Breed information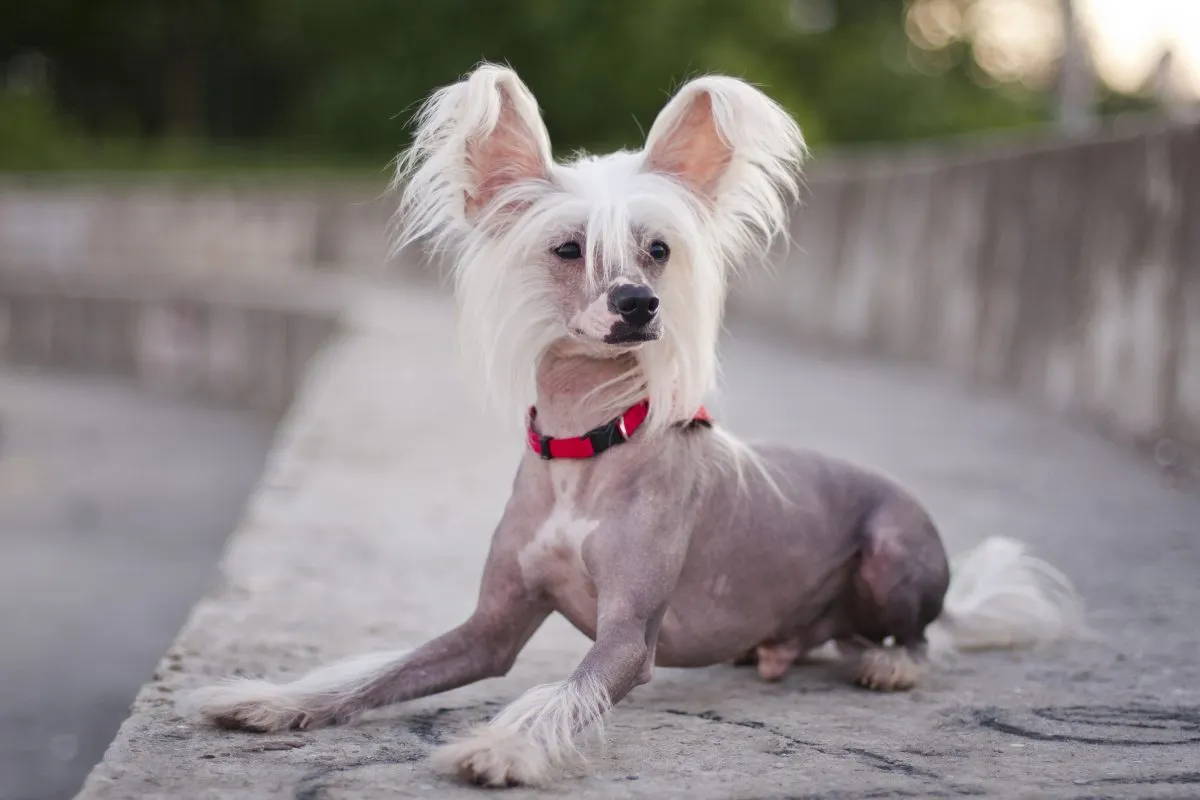 Chi Chi dogs are quite special; with their wrinkly skin and their almost completely hairless bodies, you could be forgiven for assuming they were dolls rather than real-life dogs;
These hybrids between Chihuahuas and Chinese Crested have expressive eyes, adorable button noses, and easy-going personalities that make them ideal companions for experienced dog owners with older children.
ChiChis are almost entirely hairless and require more care than other breeds due to the skin conditions they can suffer from as a result.
Providing clothing is essential year 'round to protect them from sunburns, cold weather, and allergies.
Chinese Crested Chihuahua Mix
Mexican Crested, Crested Chi, Chi Chi
white, black, cream, fawn, brown
experienced dog owners with no kids
clingy, territorial, loving, loyal
The Chihuaha is one of the world's most popular and easily recognizable dog breeds due to its small stature and larger-than-life personality. Chihuahuas are a lively, courageous breed with a feisty attitude to match.
Despite their tiny size, they can be fiercely protective of their loved ones and show remarkable loyalty in return.
These loyal little dogs do have some big needs when it comes to attention and pampering, so they're great for people who have the time to devote to them.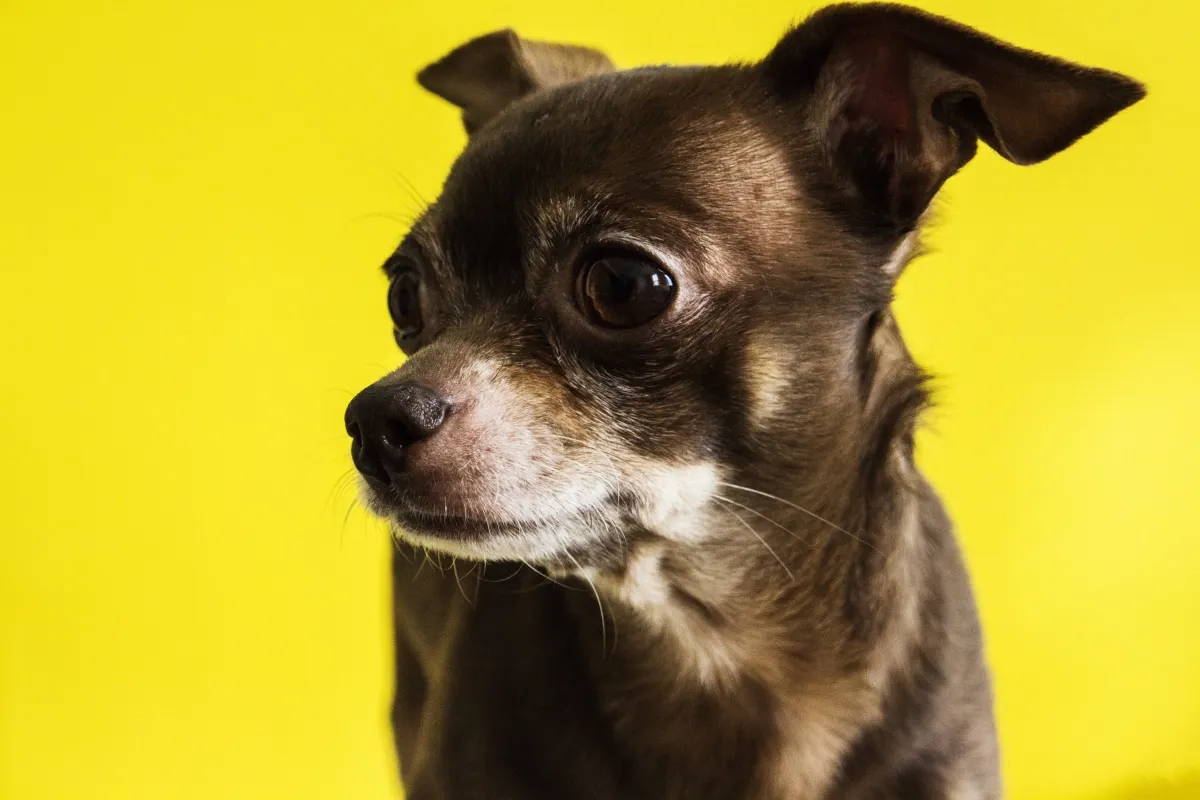 The Chinese Crested dog is a unique breed most distinguished by its unique appearance. Most notably, Chinese Cresteds have signature tufts of fur on their head and tail, along with a colorful array of coats ranging from spotted to solid-colored.
Beyond their unique fur pattern, these dogs are known for being gentle, loving companions and have even earned the nickname "velcro dogs" for their tendency to happily stick by the side of their owners.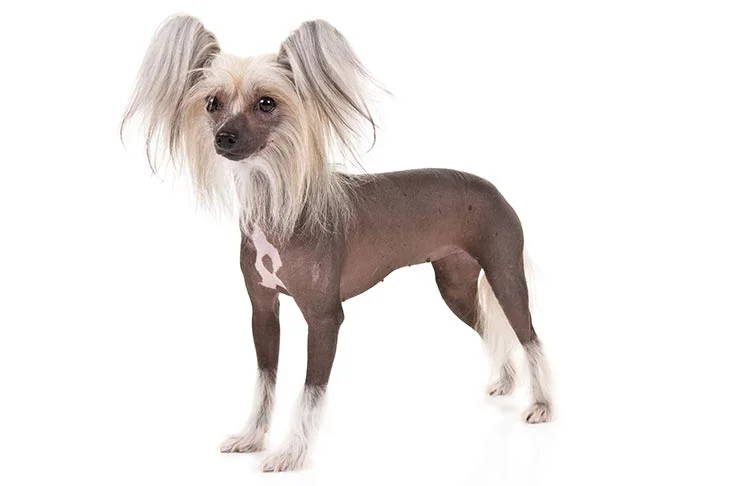 In the late 1990s or early 2000s, some designer breeders decided to create a new type of hybrid dog by crossbreeding Chihuahuas with Chinese Crested dogs.
It was an experiment gone right; they successfully blended together the fun-loving personality of Chihuahuas and the smooth, hairless texture of Chinese Crested dogs.
The result was an aloof yet friendly dog that quickly became a hit among pet owners who didn't want their precious pup carpets getting covered in messy fur.
The Chihuahua Chinese Crested is not recognized by the A.K.C.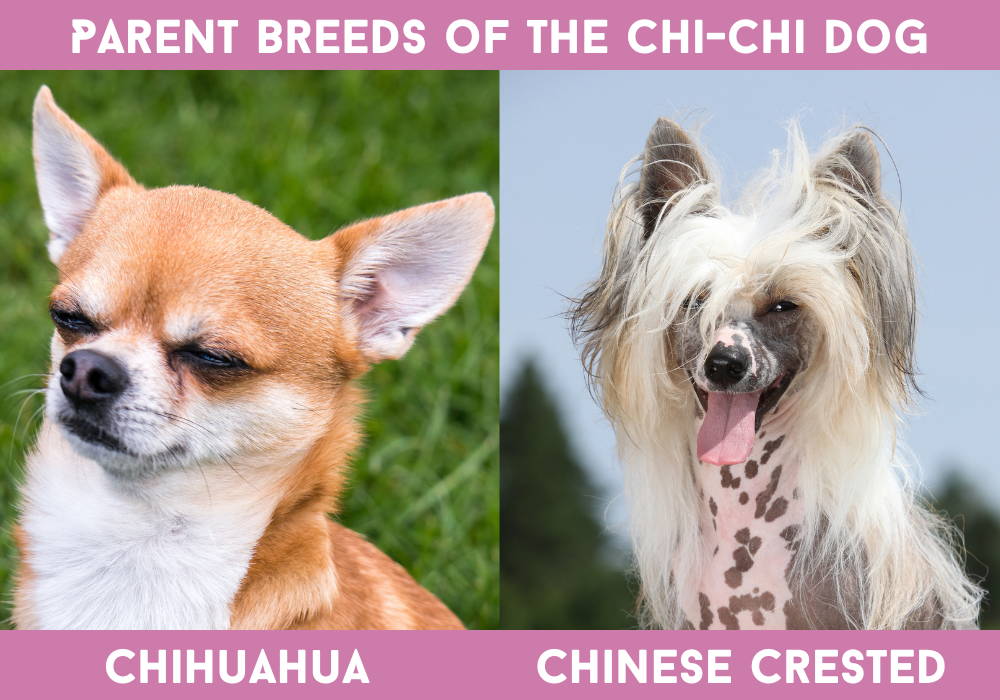 Chinese Crested Chihuahua mixes typically weigh anywhere from 4 to 11 pounds, and stand anywhere between 5 to 12 inches at the shoulder.
The Chi Chi dog is an unusual-looking pup that incorporates many of the characteristics of both parents. Its body shape is similar to a Chihuahua - small and round with short legs - but its head features more of a ridge that's characteristic of Chinese Cresteds.
Its coat can be a combination of fur, hairless, or both! You may even find dark spots dotting its body like a Dalmatian or spots all over in soft colors.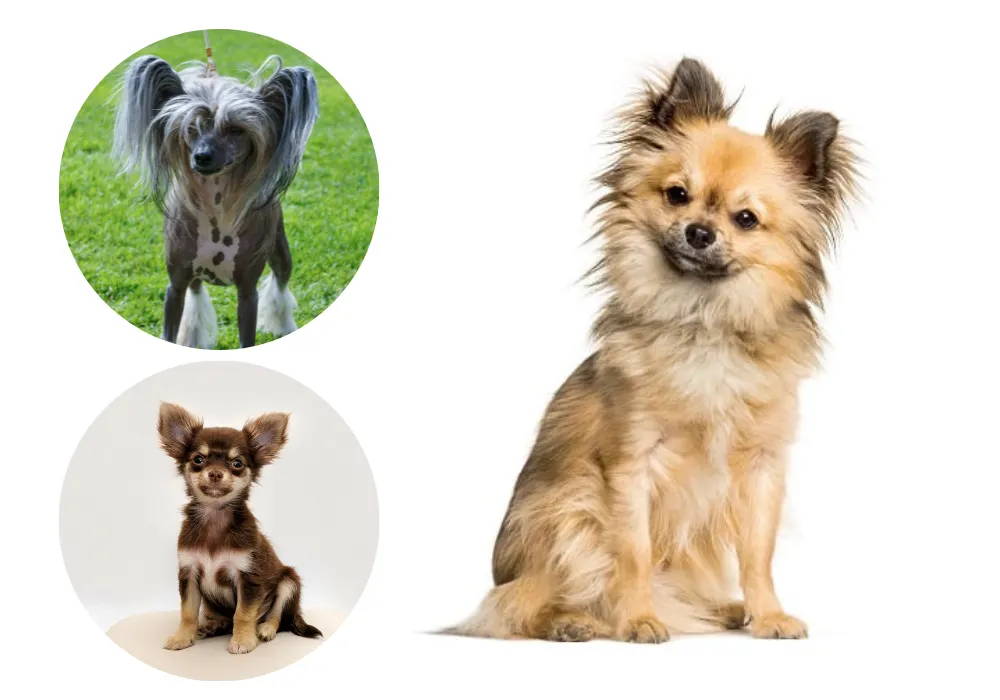 The Chinese Crested Chihuahua Mix is an active and sociable little pup that loves being around people. Their outgoing nature makes them a perfect match for those who enjoy having company!
Overall, this mix breed tends to be laid-back and calm, but they have their moments of energetic bursts of playfulness.
Chi Chi dogs crave affection and connection so you'll never get bored when hanging out with them - they might even follow you around the house insisting on cuddles!
Chi Chi dog and other pets
Chihuahua-Chinese Crested mixes may be small in size, but they are strong-willed enough to become compatible with other house pets—both big and small.
However, their predominantly Chihuahua genetics might not always agree with their newfound furry companions; Chi Chi dogs prefer to be the alphas of their pack, instead of mingling with other animals.
Despite this stubborn tenaciousness, Chi Chis can eventually learn to live peacefully with other pets if given enough time and patience.
The answer to that question largely depends on which breed makes up a larger portion of the mix and what type of coat the Chi Chi dog has inherited.
Most Chihuahua and Chinese Crested mixes tend to have short hair and classic Chihuahua coats which drastically lessen fur accumulation around the home.
While there may still be some light shedding, these mixed breeds are generally considered low shedding compared to other breeds with denser and longer hair.
Chinese Crested Chihuahua mixes are not hypoallergenic.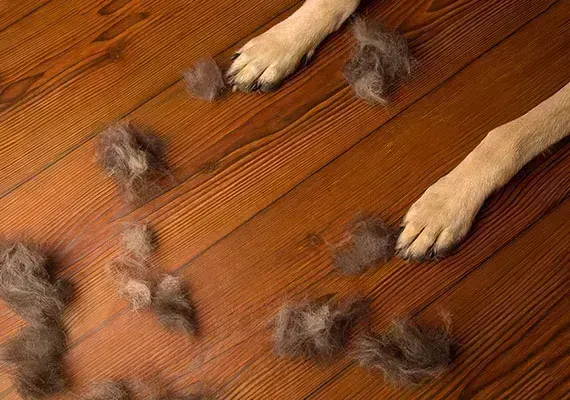 Chinese Crested Chihuahua Mixes typically have a lifespan of between 11 and 20 years.
While Chi Chi dogs may inherit some of their physical and behavioral traits from their parent breeds, they also inherit the same health issues.
This condition is characterized by a dislocation of the knee joint, which can be painful depending on its severity.
Treatment options vary from pain-management techniques like physical therapy up to more serious surgeries that may be needed if the issue persists.
Luckily, there are several methods of prevention available to keep your Chihuahua Chinese Crested mix comfortable.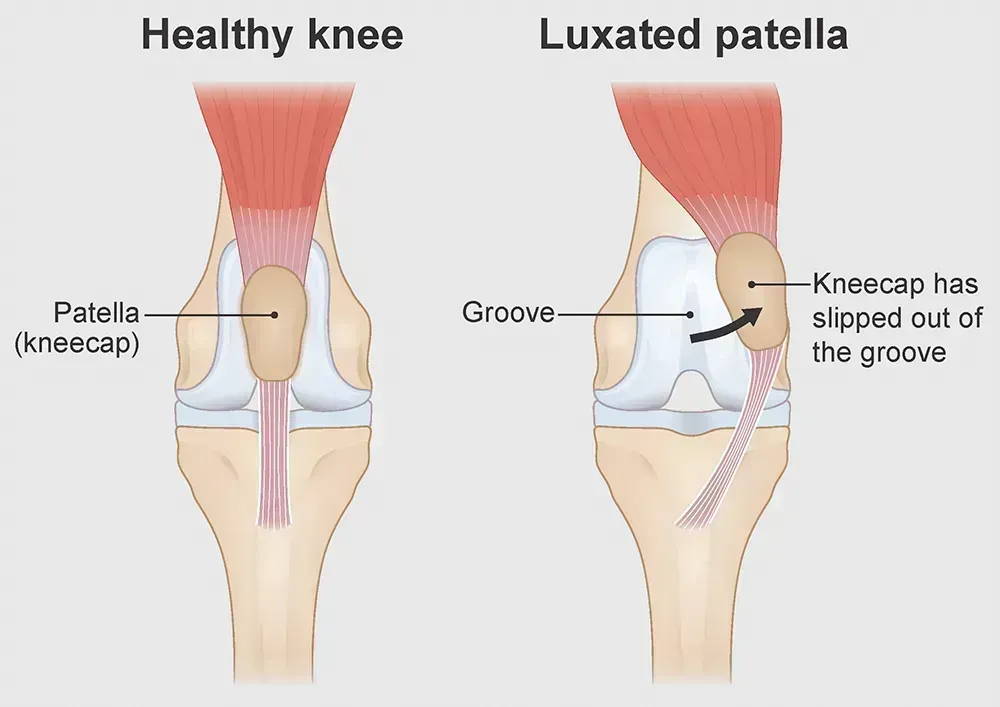 This painful joint disorder does not have to be the end for your Chinese Crested Chihuahua mix! One great way to help your canine companion cope with this condition is
regular exercise
.
Going on short walks can help reduce their symptoms and increase mobility. It's important to keep an eye on them while they're outside, however, as extreme exercise could possibly worsen their issues.
Additionally, make sure to provide them with a comfortable spot to rest away from slippery floors and high steps!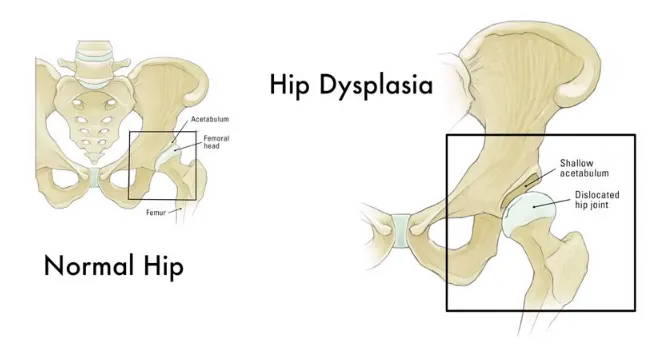 Glaucoma basically means increased pressure within the eye, and if it's not caught early enough, this pressure can cause damage to the optic nerve and blindness.
If you own a Chinese Crested Chihuahua mix, regular visits to your vet are essential in order to spot any signs of glaucoma and allow them to treat it promptly before it causes too much harm.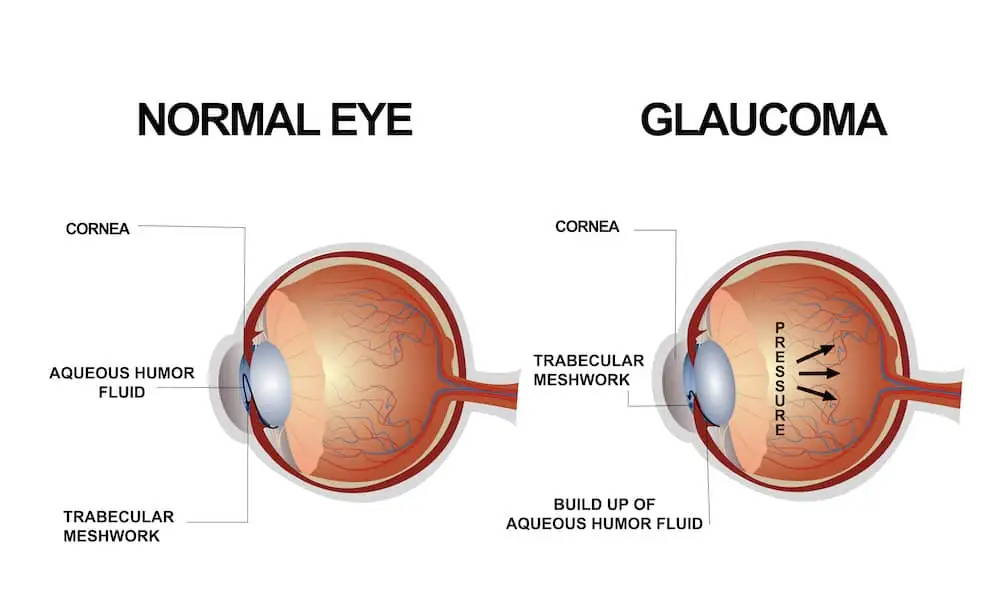 When caring for a Chinese Crested Chihuahua Mix, you must consider grooming, exercising, training, and feeding.
Taking care of a Chinese Crested Chihuahua Mix's coat is quite an intriguing task. First, brush the coat weekly to minimize hair shedding and keep it clean.
Bathing should only be done once a month as bathing too often can damage the coat. To prevent matting, use a specially formulated detangling spray or conditioner during brushing and styling.
Additionally, pay attention to any underlying issues such as mange, mites, or allergies that may require more frequent grooming sessions.
Finally, it's important to know that these mixes are very sensitive around their eyes and muzzle - take extra care when combing and brushing these areas to avoid irritation!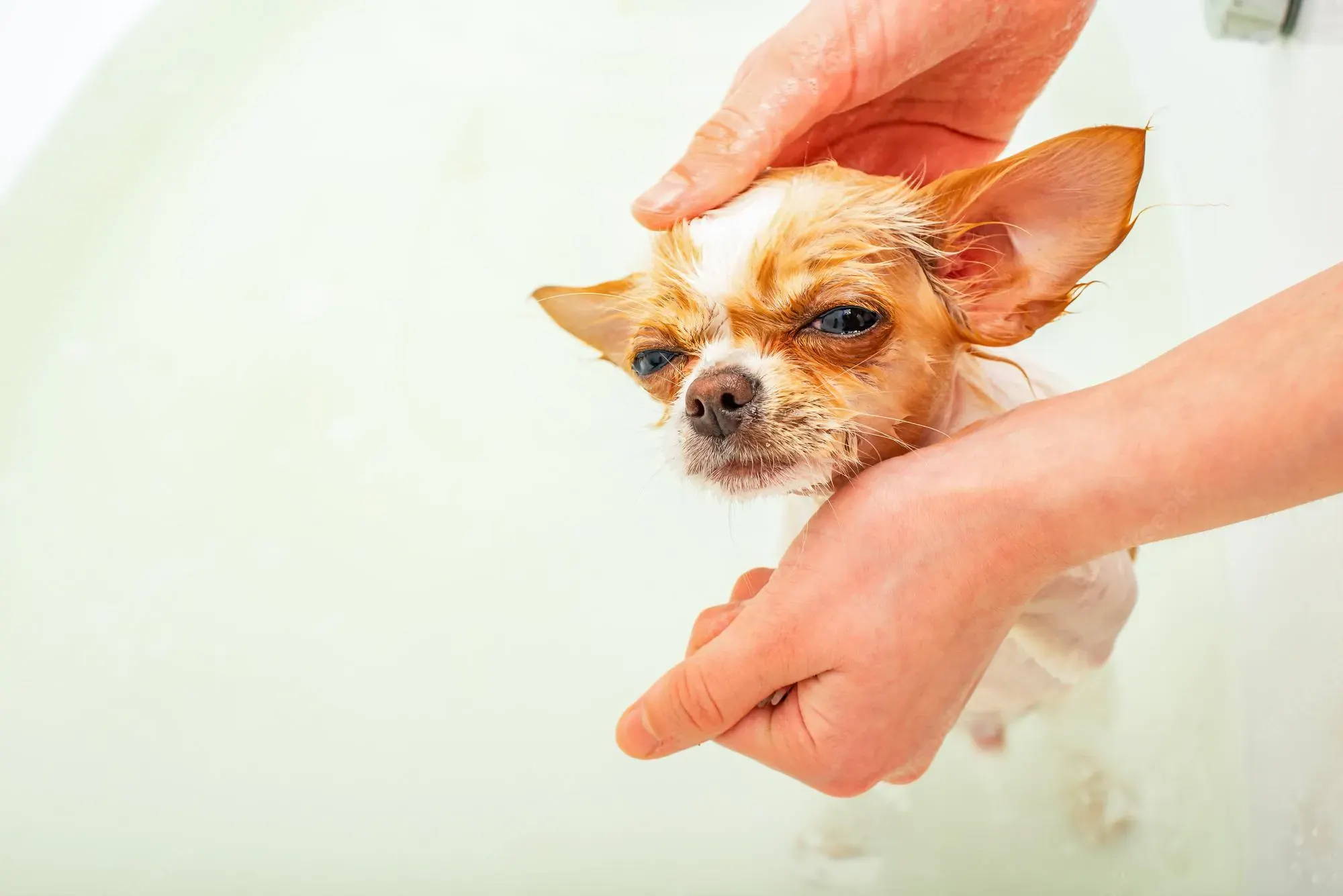 Chihuahua Chinese Crested mixes are a unique, special breed that requires careful training right from the get-go. If a Chi Chi goes without proper training, they might develop separation anxiety, making them difficult to handle.
To avoid this problem, start training early and make sure to provide consistency and understanding during teaching sessions.
Teaching commands in an inviting atmosphere with plenty of treats readily available can help create a better bond between you and your Chihuahua Chinese Crested mix, while also increasing the likelihood of successfully teaching their desired behaviors.
Chinese Crested Chihuahua Mixes are prone to becoming overweight if their diet isn't supervised.
Therefore, it's important for owners to make sure to give about one cup of dog food per day and try their best to resist those 'puppy dog eyes' when the Chi Chi begs for more!
Chinese Crested Chihuahua Mixes are the perfect breed for the active person!
These bundles of energy require extensive exercise to be truly happy and healthy. Brisk walks coupled with periods of vigorous playtime will help them keep their physique in its best condition.
Even though they're small, they have plenty of spunk and love to run around or engage in an intense game of fetch as much as possible.
You'll also need to involve this breed mentally since they can easily get bored; a few simple activities like hide-and-seek or learning a new trick can give them the stimulation and attention they need.
Male vs Female Chi Chi dog
Male Chihuahua Chinese Crested mixes generally require more exercise than females so if you lead an active lifestyle, this may be an important factor when choosing one of either gender.
Female Chi Chis - while still requiring plenty of stimulation - can often settle down into a calmer demeanor earlier in life.
Is it the Chi Chi dog right for you?
Not great with small kids
Chi Chis are wonderful companions, but because of their small size, they require special care when it comes to playing.
They do best with adults or older kids who understand how to handle them carefully; otherwise, the Chihuahua Chinese Crested mix may be injured due to overly exuberant interactions.
Wise owners will watch children and dogs alike to ensure that everyone is having fun in a safe environment so that the Chinese Crested Chihuahua mix is not hurt. This breed loves playtime, but they need mature people to help them stay safe while they have fun.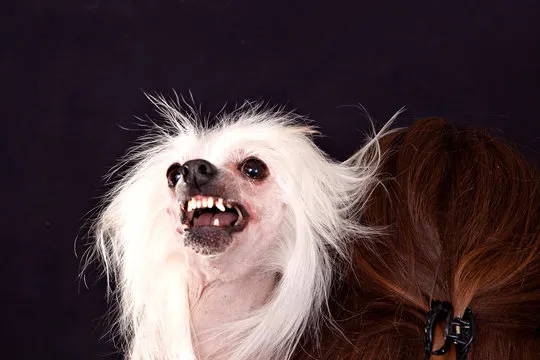 Better suited for experienced dog owners
Chinese Crested Chihuahua Mixes can make excellent companions, but they require an experienced dog owner to help them reach their full potential.
These hybrids are known for being affectionate and playful, but they also have a tendency to be high-energy and prone to separation anxiety if they do not get adequate exercise and attention.
Plus, they may require more socialization than other breeds due to their intelligence mixed with tenacity which means that left alone or ignored, they can quickly become bored and destructive.
If you're willing to put in the time and effort necessary to ensure your pet is physically and emotionally healthy, then a Chinese Crested Chihuahua mix could be the perfect fit for your home.
You want a dog that doesn't shed a lot

You have a very active lifestyle

You have time to train a dog
You have young children at home

You want a dog that doesn't bark

You don't have an active lifestyle

What is a Chinese Crested Chihuahua Mix called?
A Chinese Crested Chihuahua Mix is often just called a Mexican Crested, a Crested Chi, or simply a Chi Chi.
What does a Chinese Crested Chihuahua Mix look like?
Chinese Crested Chihuahua Mixes are small, fluffy dogs with long, soft fur and pointed ears. Their most distinctive characteristic is their hairless skin and head.
How long do Chinese Crested Chihuahua Mixes live?
The average lifespan of a Chinese Crested Chihuahua Mix is 11-20 years, though some may live longer.