All you need to Know about Heart Problems in Chihuahuas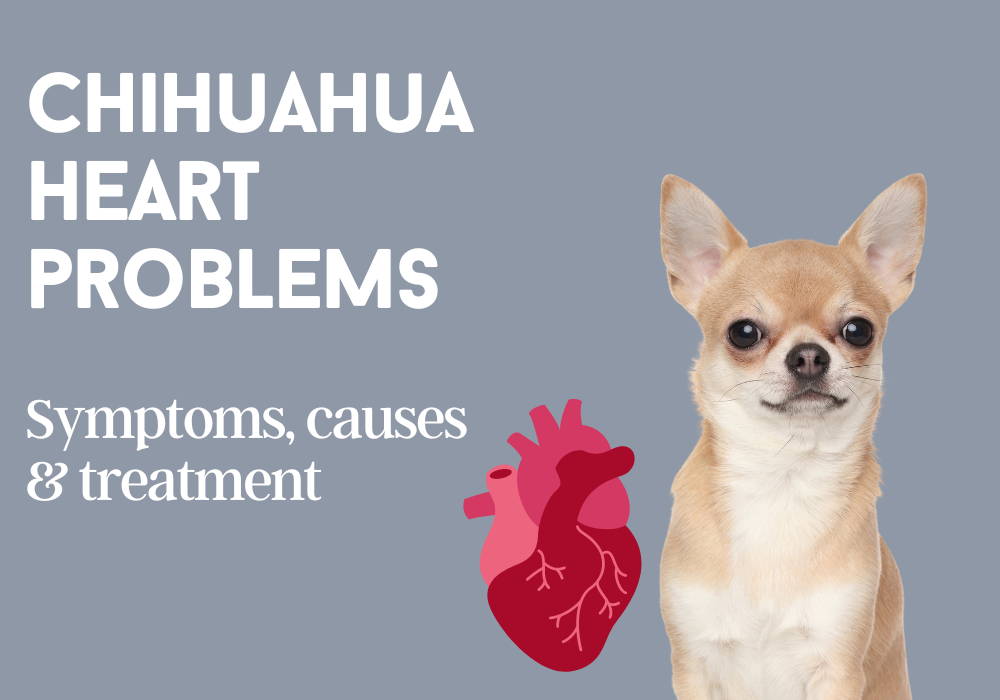 Chihuahasaren't immune to heart problems, just like humans.
In fact, there are several underlying conditions that can cause heart disease in Chihuahuas, such as heart valve degeneration, arrhythmia, and heart muscle disease.
The good news is that there are common signs that Chihuahua owners can watch out for to detect any potential issues.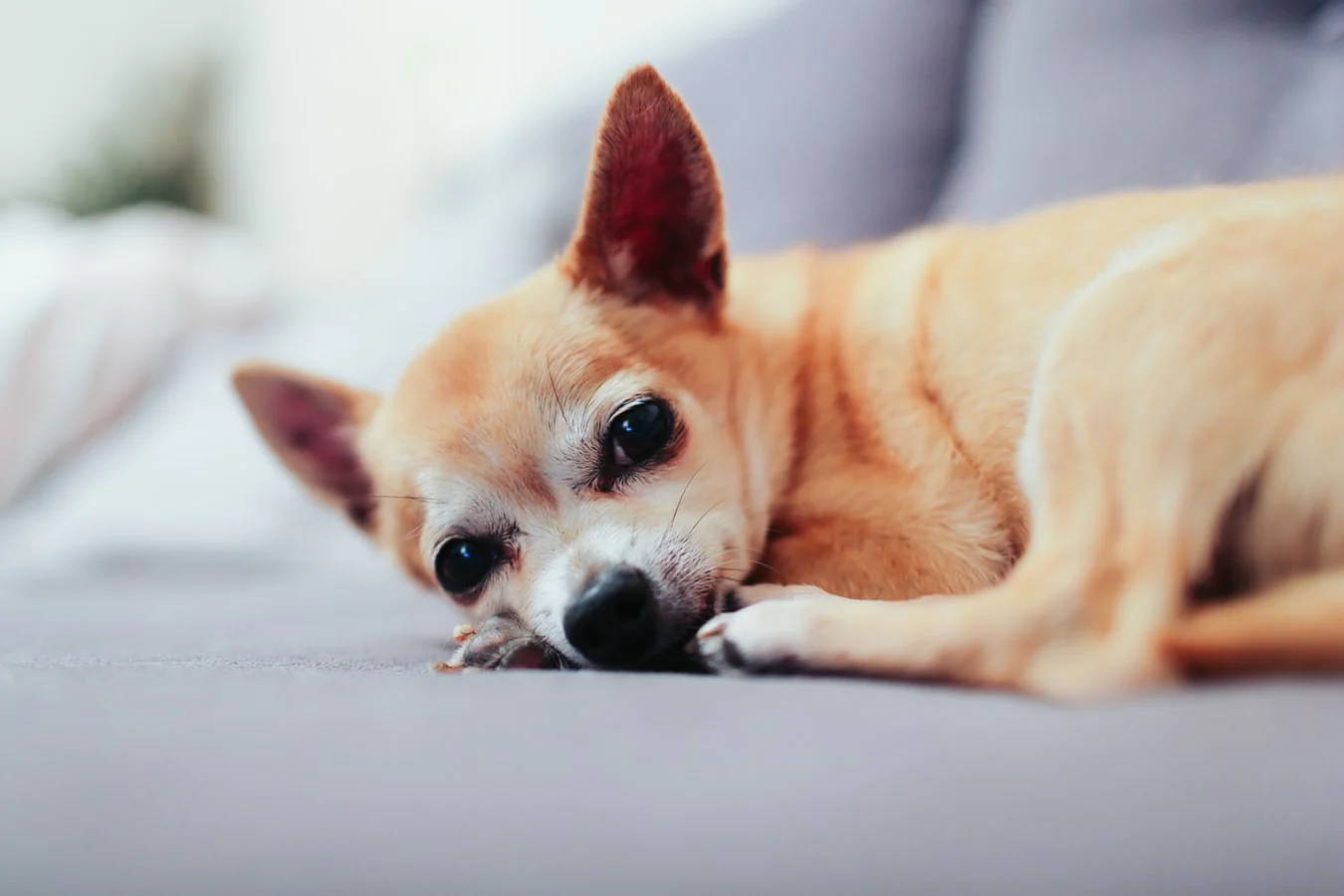 Signs of heart problems in Chihuahuas
Most heart diseases that affect Chihuahuas have similar warning signs that owners should look out for.
If your Chihuahua's cough doesn't subside within a few days, it's possible that heart disease is the root cause. The reasons behind heart disease-related coughs in Chihuahuas are numerous.
Some Chihuahuas exhibit lung fluid accumulation due to poor heart pumping. As a result, blood backs up in the lungs, causing fluid leakage from blood vessels and thus, cough.
Other Chihuahuas may experience enlarged hearts due to heart disease, leading to airway constrictions and coughing. Any persistent cough lasting beyond a few days warrants a visit to the vet.
When a Chihuahua's heart isn't functioning well, their brain may not receive enough oxygen and nutrients.
Chihuahuas with heart disease are particularly vulnerable to compromised blood flow to the brain, which can lead to fainting or collapse.
Typically, these episodes are triggered by exercise, although coughing may also be a culprit.
Chihuahuas with heart disease may experience breathing difficulties, such as rapid breathing and strained breathing. They may also adopt a wide-legged stance and extend their neck while sitting or standing.
Severe cases of canine heart disease may also cause difficulty breathing while lying down, leading Chihuahuas to opt to sit or stand for extended periods of time.
Chihuahuas with heart disease may exhibit changes in behavior, such as loss of appetite, isolation, and disinterest in previously enjoyable activities.
Chihuahua owners should be aware of these signs and seek veterinary care for their Chis.
If your Chihuahua has heart disease, you may notice that they tire out faster than usual during walks and exercise. They may also require more sleep and rest than usual.
How are heart problems in Chihuahuas diagnosed?
When it comes to Chihuahuas, veterinarians typically use a combination of physical exams, bloodwork, and imaging tests to diagnose heart problems such as heart murmurs or congestive heart failure.
These tests are not only reliable but also play a vital role in ensuring your Chihuahua is receiving the proper care and treatment necessary to manage their condition effectively.
An X-ray of the chest is a reliable method for evaluating the size of the heart and detecting any accumulation of fluid in and around the lungs.
It remains one of the most effective ways to identify heart disease in Chihuahuas.
An electrocardiogram (ECG) is the optimal method for identifying an arrhythmia or abnormal heartbeat in Chihuahuas.
In some cases, a veterinarian may utilize a Holter monitor, a portable device that records the heart's electrical activity over several days while the Chihuahua is at home, to track irregular heartbeats.
An echocardiogram is a noninvasive ultrasound of the heart that has transformed the diagnosis of heart diseases in humans and Chihuahuas.
Skilled veterinarians can use this test to gather essential information about diseases and assess the effect of therapy by performing precise measurements.
While not as widespread as in humans, there are now blood tests available for Chihuahuas that can measure cardiac biomarkers.
These tests primarily measure the protein NT-proBNP, which is more elevated in Chihuahuas with advanced heart disease.
Types of heart diseases in Chihuahuas
Chihuahuas can develop heart disease through inherited traits or environmental factors. While there are only two primary types, numerous related conditions, and illnesses exist.
From day one, congenital conditions can impact the health of a Chihuahua. These conditions may be inherited due to the breed or passed down from the parents.
When a Chihuahua's heart struggles to efficiently circulate enough blood throughout their body, it's called Congestive Heart Failure.
This can lead to increased pressure and fluid in the heart, which can leak into their lungs and cause breathing difficulties. It can affect both sides of their heart and may take years to become noticeable.
While not exclusively congenital, it can be a secondary condition related to heart disease. Symptoms include coughing while resting, loss of appetite, and decreased energy.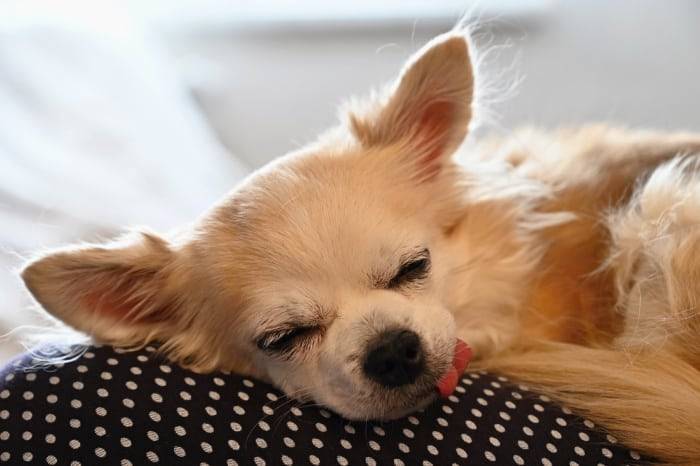 Canine Dilated Cardiomyopathy
Canine Dilated Cardiomyopathy is when a Chihuahua's heart is unable to pump enough blood due to weakened cardiac muscles. It can be caused by genetics, nutrition, or infections.
Pulmonic Stenosis is a heart defect that blocks blood flow between the right ventricle and the pulmonary artery and can also impact the blood flow from the heart to the lungs. This common defect is often observed in Chihuahuas.
Acquired conditions usually happen gradually and are commonly seen in middle-aged and older Chihuahuas.
Causes may include aging, infections, toxins, or nutritional factors. Here are some of the most frequent types of acquired conditions.
Canine Valvular disease is a condition where the heart valves become weakened and begin to leak.
Chihuahuas may experience arrhythmias when an electrical problem affects their heartbeat. This condition can also be inherited at birth.
Pericardial disease occurs when fluid accumulates in the sac that surrounds the heart, causing issues with the Chihuahua's heartbeat and potentially compressing the heart due to increased pressure.
This can impede blood flow to the heart, making it more challenging to pump it out.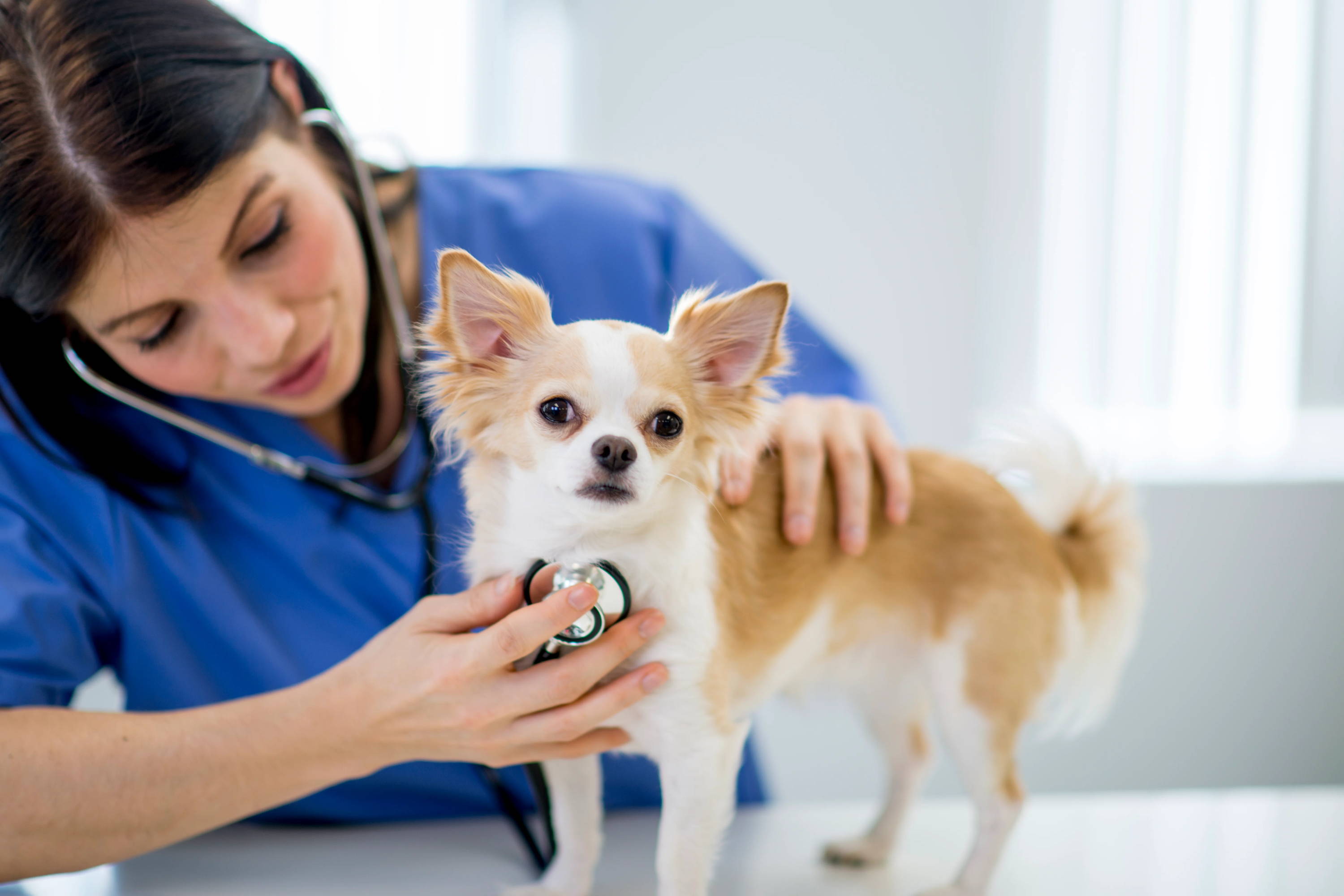 How To Prevent Heart Disease in Chihuahuas?
Although some types of heart disease in Chihuahuas are congenital and cannot be prevented, there are steps you can take to ensure a healthy life for your furry friend.
Feeding a balanced diet that includes Taurine and Omega-3 Fatty Acids, found in fish oil, is crucial. Exercise is also important, but if your Chihuahua has heart disease, it's best to limit strenuous activity and monitor them carefully afterwards.
Keep watch for heart disease symptoms in Chihuahuas that are predisposed, to stay ahead of potential issues.
Identifying early signs enables both you and your vet to provide better treatment. In certain breeds, like large Chihuahuas, dilated cardiomyopathy (DCM) is more prevalent.
Chihuahua Heart Problems FAQs
What are the signs of heart disease in Chihuahuas?
The most common signs of heart disease in Chihuahuas are coughing and difficulty breathing. Other symptoms can include lethargy, loss of appetite, and a swollen abdomen due to fluid buildup.
What can I do to prevent heart disease in my Chihuahua?
The best way to prevent heart disease is to ensure your Chihuahua is eating a balanced diet with adequate amounts of Taurine and Omega-3 Fatty Acids. Exercise is important too, but it's important not to overdo it, so as not to put too much strain on their heart.