Treating and Preventing Diabetes in Chihuahuas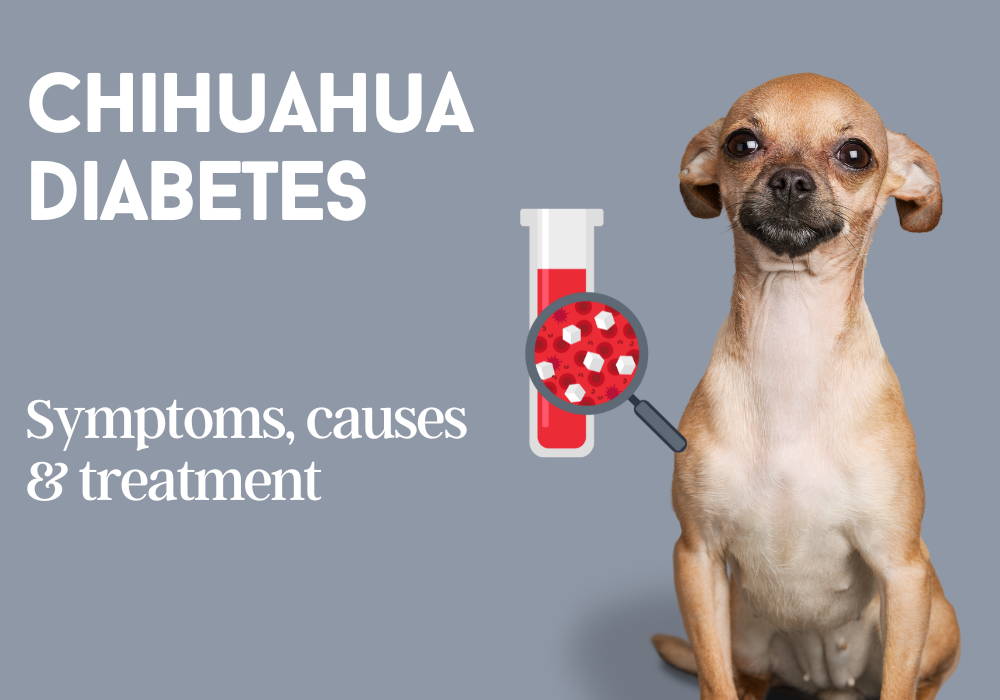 As a Chiwawa dog owner, one of the conditions that we need to keep an eye out for is diabetes.
Not only can this chronic condition cause a wide array of unpleasant symptoms, but (left untreated) it has the potential to even shorten your Chihuahua's life.
Fortunately, with proper knowledge and preventative measures, such as dieting and exercise - diabetic episodes in Chihuahuas are manageable!
In this blog post, we'll delve into what causes diabetes in Chihuahuas and ways you can help them live healthier lives.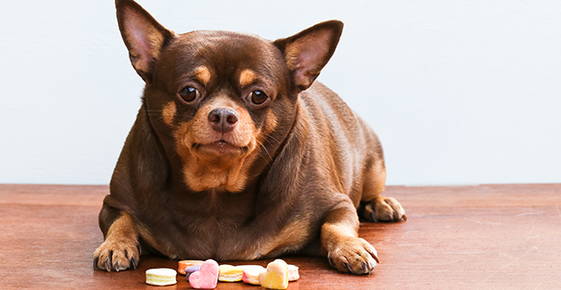 There are 3 types of diabetes in Chihuahuas
What many Chihuahua owners don't realize is that there are actually three distinct types of diabetes that can affect their Chi.
Type I diabetes, also known as insulin-dependent diabetes, is the most common type found in Chihuahuas.
This type is similar to Type I diabetes in humans and is caused by the destruction of insulin-secreting cells in the pancreas. As a result, there is an absolute lack of insulin, and Chihuahuas require lifelong insulin supplementation to maintain normalcy.
Weight loss accompanied by a normal appetite can indicate the onset of diabetes, which can occur gradually or suddenly.
Type II diabetes, also known as noninsulin-dependent diabetes, shares similarities with Type II diabetes in humans and is typically linked to obesity.
The pancreas produces less insulin and the body's cells have a poor response to the insulin that is secreted, leading to higher levels of glucose in the blood and less glucose entering the cells.
Type III diabetes, which is hormone-related and usually associated with pregnancy, is a rare but serious condition in Chihuahuas that can result in fatality.
Although Chihuahuas may recover from this type of diabetes, it can recur during subsequent pregnancies. Therefore, veterinarians suggest spaying your Chihuahua as soon as possible.
No matter which type of diabetes a Chihuahua has, decreased glucose in the cells causes the liver to create more glucose, which aggravates high blood sugar. The kidneys attempt to filter and absorb excess glucose, but it ends up in the urine.
What are the symptoms of diabetes in Chihuahuas?
As a potential indicator of diabetes, there are specific symptoms that owners should be aware of noticing in their Chihuahuas.
Your Chihuahua is very thirsty
Polydipsia, or excessive thirst, is indeed linked to increased urination, but it's not quite what you'd expect.
Your Chihuahua has to pee more often
If your Chihuahua seems to be peeing more often than usual or you're discovering puddles around the house, it's likely a sign of polyuria.
This condition prompts Chihuahua owners to seek veterinary evaluations frequently.
Your Chihuahua is losing weight
Chihuahuas can lose weight due to various conditions like cancer, gastrointestinal, liver, or kidney disease.
If the weight loss happens suddenly or gradually but the Chihuahua still has a normal appetite, it could be a sign of diabetes.
Your Chihuahua is always hungry
Diabetic Chihuahuas can suffer from excessive hunger, known as polyphagia, which is caused by an insulin imbalance due to impaired pancreas function.
In advanced stages of diabetes, symptoms may intensify, such as:
- Complete loss of appetite
- Lethargy
- Depression
- Vomiting
What are the risk factors of diabetes in Chihuahuas?
As a Chihuahua owner, it's important to be aware of the risk factors that can lead to diabetes.
Some of these factors include genetics, obesity, poor diet, lack of exercise, and age.
Diabetes is common in middle-aged and senior Chihuahuas, typically affecting those 5 years and older.
Female Chihuahuas that haven't been spayed have double the chances of developing diabetes compared to their male counterparts.
Repeated or chronic pancreatitis can severely damage the pancreas and lead to diabetes.
Obesity can cause insulin resistance and increase the risk of pancreatitis, which can eventually result in diabetes.
Use of steroid medications
Long-term use of steroid medication can result in diabetes.
Cushing's disease results in an overproduction of steroids within the body, leading to the development of diabetes as a possible complication.
Autoimmune disorders and viral diseases could potentially initiate diabetes.
Diabetes doesn't discriminate between breeds or mixed-breeds and genetics can influence the risk. Extensive research back in 2003 showed that mixed breeds aren't more or less prone to the disease.
However, certain purebreds differ in their susceptibility to diabetes, with some having a low risk while others a higher one. Breeds at a higher risk include Chihuahuas.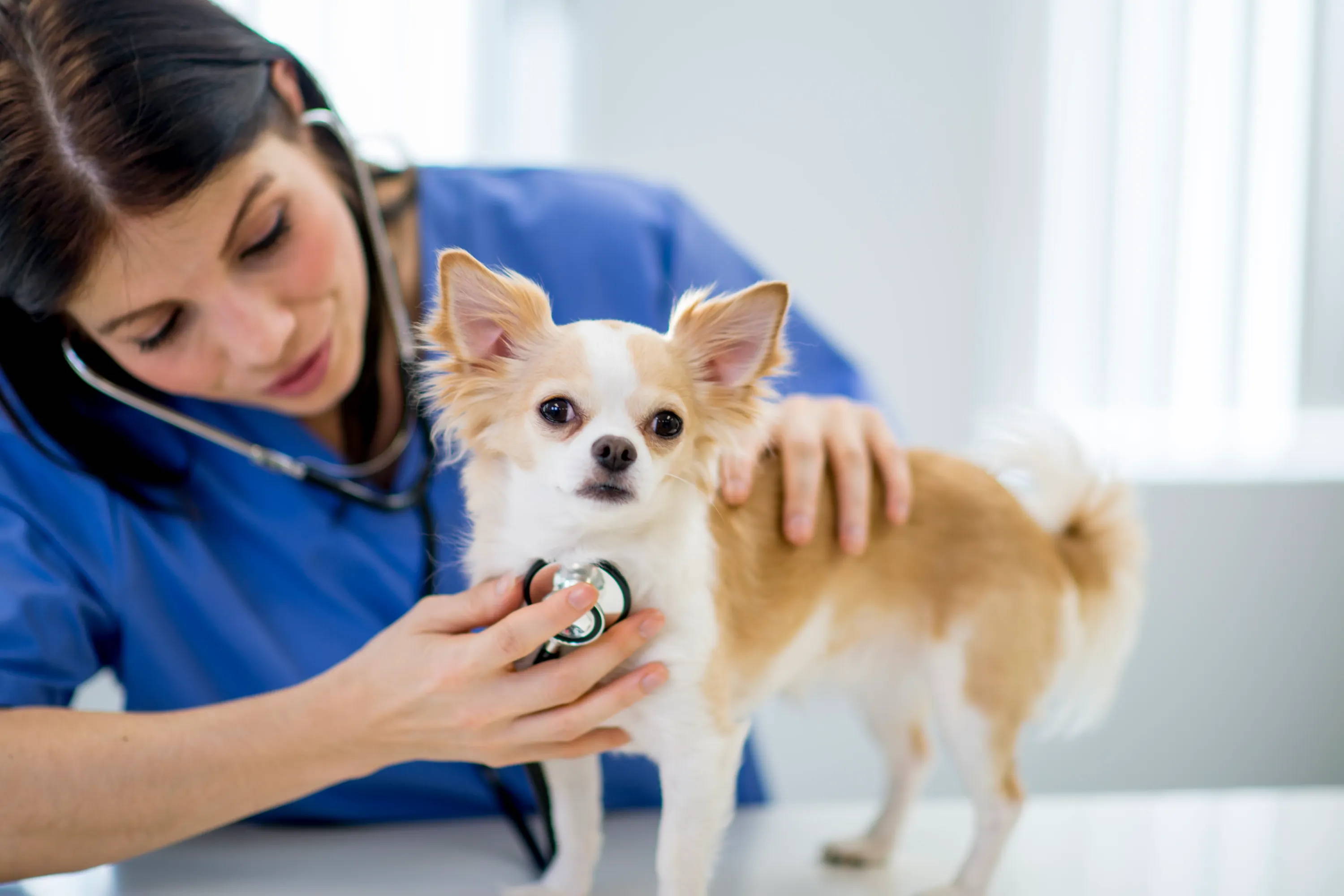 How are diabetes in Chihuahuas diagnosed?
Careful and consistent monitoring of your Chihuahua's health is crucial, especially when it comes to diabetes.
Your veterinarian can perform simple tests to check for high glucose levels in the blood and urine, as well as other indications of the disease like high liver enzymes and electrolyte imbalances.
Catching diabetes in its early stages is key to ensuring your Chihuahua can still have a healthy and fulfilling life.
How are diabetes in Chihuahuas treated?
Fortunately, there are various options available for Chihuahua owners. Some of the most common treatments include changes in diet and exercise regimens, insulin therapy, and oral medications.
Each treatment method has its own set of pros and cons, and it's essential to have a conversation with a veterinarian to determine the best approach for your individual Chihuahua's needs.
Your vet can help you pick the best diet for your diabetic Chihuahuas. It'll likely include high-quality protein, fiber, and complex carbs to slow glucose absorption. Your vet may also advise a diet that's lower in fat.
Diabetic Chihuahuas require a moderate and consistent exercise routine to prevent fluctuations in their glucose levels.
Diabetic Chihuahuas need daily insulin shots under the skin, which owners can easily learn to administer.
While it may seem daunting, it quickly becomes a simple and painless routine for both Chihuahuas and owners.
Don't let apprehension hold you back from properly caring for your Chi.
Recovery for Chihuahuas with diabetes
Chihuahuas who have diabetes need consistent care and attention, with collaboration between Chihuahua owners and their veterinary care teams.
In the beginning, vets may test blood sugar levels a few hours after insulin treatment to prevent low blood sugar. They may also conduct further testing, typically at the animal hospital.
Your Chihuahuas will undergo an evaluation every 7-14 days. Unless there's suspicion of a low blood-sugar crisis, do not adjust insulin doses more frequently than once every 7 days.
A veterinarian should directly supervise insulin dose adjustments. After regulation, diabetic Chihuahuas should undergo a physical exam every 3 months.
Complete blood work and diabetic testing should also be analyzed every 6 months.
To track a Chihuahuas' response to insulin treatment, there are four primary methods:
- Blood glucose curve
- Freestyle Libre
- Fructosamine
- Urine glucose and ketone measurements
Also read:
Hypoglycemia in Chihuahua: the guide
Chihuahuas with diabetes FAQs
Can diet impact Chihuahua diabetes?
High-fat diets can lead to pancreatitis and increase the likelihood of Chihuahuas developing diabetes. However, there is no confirmed direct connection between these diets and diabetes.
What is the life expectancy of Chihuahuas with diabetes?
Chihuahuas with coexisting conditions can live for numerous years beyond their diagnosis, so long as their conditions are manageable. Nonetheless, various studies indicate that the average survival period following diagnosis falls between 18-24 months.
The most prevalent form of diabetes in Chihuahuas is...
Chihuahuas are most commonly affected by Type I diabetes.
Do puppies Chihuahuas develop diabetes?
Chihuahuas with diabetes are typically middle-aged or older, but there are also types of diabetes that affect younger Chis.
Can Chihuahuas with diabetes go blind?
High blood sugar can cause cataracts in a Chihuahuas' eye, leading to blindness if left untreated.