Chihuahua Soft Spots (Molera): The Guide to Chihuahua Skull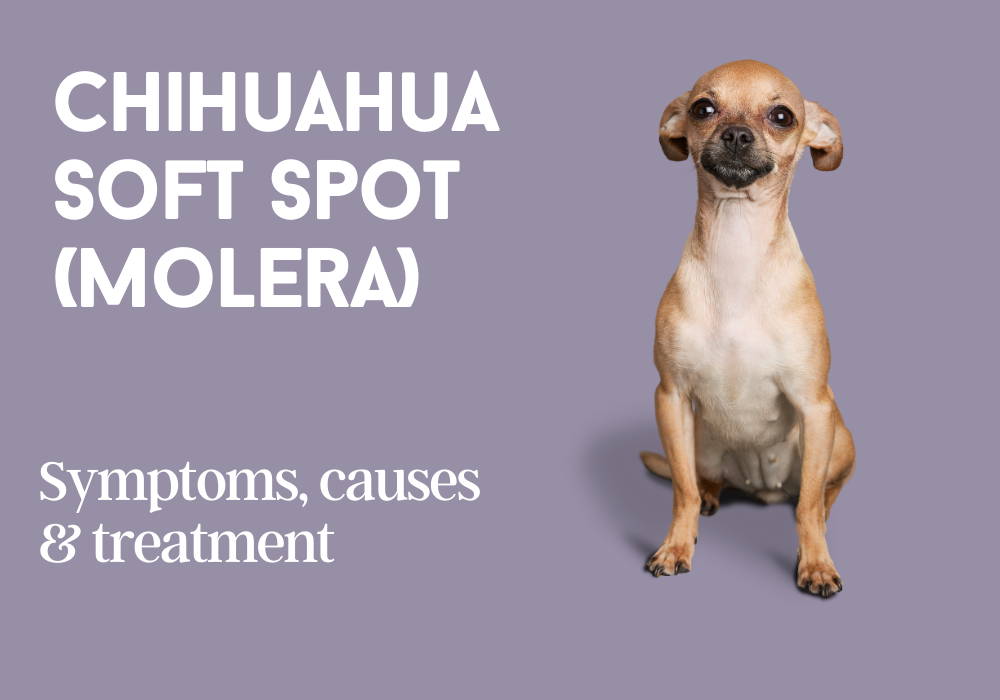 Are you worried about the soft spots on your Chiwawa's head? Commonly known as moleras, these prominent depressions in the skull can be normal characteristics of certain breeds like Chihuahuas.
But there could also be cause for concern for your Chihuahua's health if the spot becomes uneven or changes in size over time.
In this blog post, we will explore an overview of molera and outline steps you can take to determine its severity.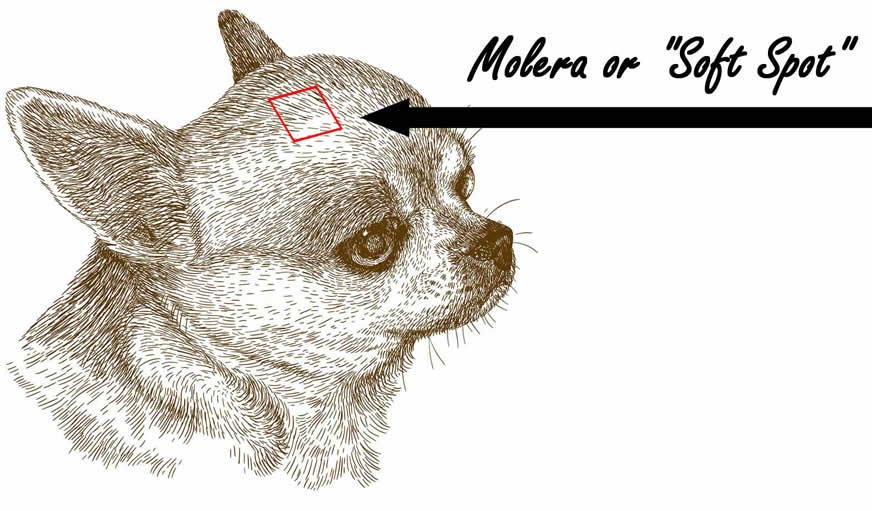 What is a Molera in Chihuahuas?
Chihuahuas have a unique feature called a molera, which is a natural opening in their skulls due to the incomplete fusion of the parietal and frontal bones.
Newborn Chihuahua puppies have a skull opening located a few inches above their nose in the top-center. The molera is usually circular or diamond-shaped and about the size of a dime, ranging from 1/4 inch to 1 inch in diameter with edge variations that can be smooth, rough, or jagged. As the puppy develops, cartilage aids in fusing the skeletal plates together, ultimately resulting in a calcified skull.
It's not just Chihuahuas - other animals are also born with incomplete skulls. The term molera only applies to Chihuahuas, but this feature is common in many mammals. Even human babies have it. The opening in a baby's skull is called a fontanelle.
Typically, skull bone gaps close on their own. But for Chihuahuas and other toy breeds, the molera may remain open. If this is the case, safety measures should be put in place to prevent injury. It's important to keep an eye out for this condition your Chihuahua's entire life.
Why do Chihuahuas get molera?
Chihuahuas have moleras to aid in the birthing process just like human babies have fontanelles. Due to the breed's small pelvis and large head, female Chihuahuas can experience difficulty during delivery. However, the molera enables the puppy's head to flex and pass through the birth canal with ease.
Is Molera common in Chihuahuas?
Moleras are commonly found in Chihuahuas, affecting about 80% of newly born pups. The condition is so common that leading canine organizations worldwide have included it in Chihuahua breed standards.
During the early years of the Chihuahua breed, moleras (soft spots) were a popular way to maintain the Chihuahua's weight between 2 to 4 pounds. This resulted in a higher occurrence of moleras due to the preference for smaller Chihuahuas, which persisted until the mid-1970s.
Teacup and apple-head Chihuahuas are prone to developing and retaining a molera due to their smaller head size, in contrast to deer-head Chihuahuas.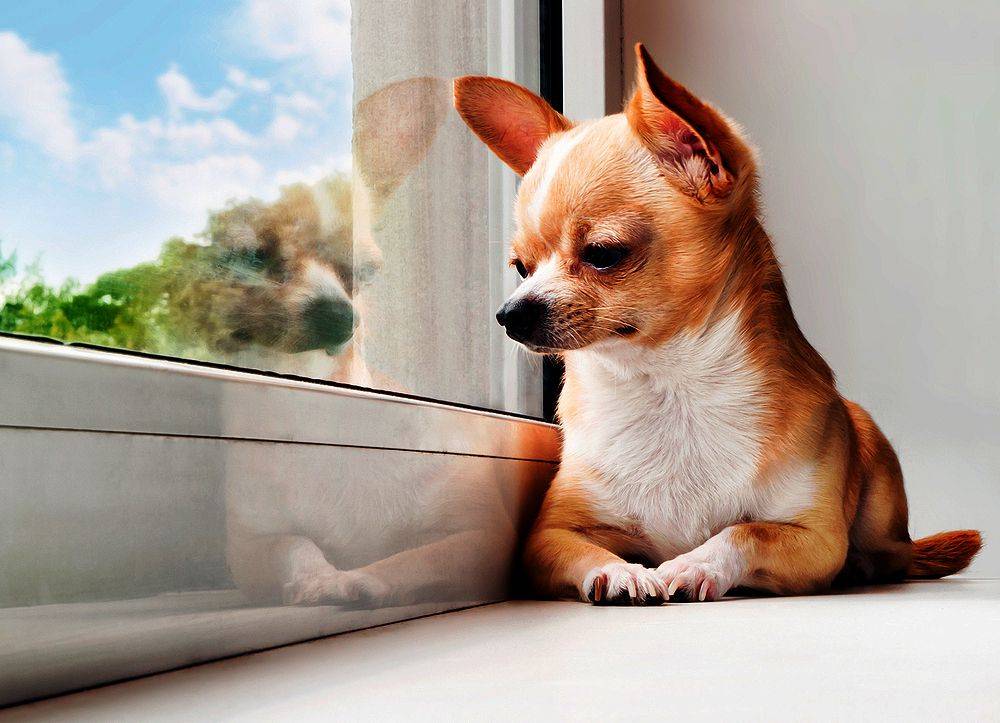 Is a Molera in Chihuahuas Harmful?
Chihuahuas with a molera were once thought to be at a greater risk for hydrocephalus, a severe condition where fluid builds up in the brain's ventricles instead of draining. This can cause brain swelling and result in brain damage, seizures, coma, or even death.
In a 1989 study called "Diseases of the Brain," Greene Braund discovered no correlation between moleras and hydrocephalus in toy breeds like Chihuahuas. From this, researchers concluded that having a molera does not heighten the risk of hydrocephalus.
There are other breeders and experts who disagree with these claims. While it's true that many Chihuahuas with hydrocephalus have a molera, this cranial opening is actually quite common in Chihuahuas and not all of them with a molera have hydrocephalus. We would need further study to determine if moleras are a factor in causing hydrocephalus.
While a molera in your Chihuahua may or may not increase their likelihood of contracting hydrocephalus or other diseases, it's important to take steps to safeguard their head from harm. Because their skull isn't yet fully developed, a blow to the head could lead to brain injury. To prevent this, keep these tips in mind until the molera closes.
How to check if your Chihuahua suffers from molera?
Identifying a molera on a Chihuahua can be challenging without veterinary assistance. However, you can check for it by feeling your Chihuahua's skull. For a more accurate assessment, a veterinarian can take an X-ray to determine the size of the opening.
To check your Chihuahua for a molera by yourself, simply follow these steps:
1/ Invite your Chihuahua to sit on your lap.
2/ To locate the "stop" on your Chihuahua, simply rest your index finger between their eyes and nose.
3/ Use your index finger to gently stroke your Chihuahua's head.
4/ If your Chihuahua has a molera, you'll notice a gap or hollow where the skull hasn't developed.
5/ It's important to know the location of the molera, as it requires protection from any blunt force trauma.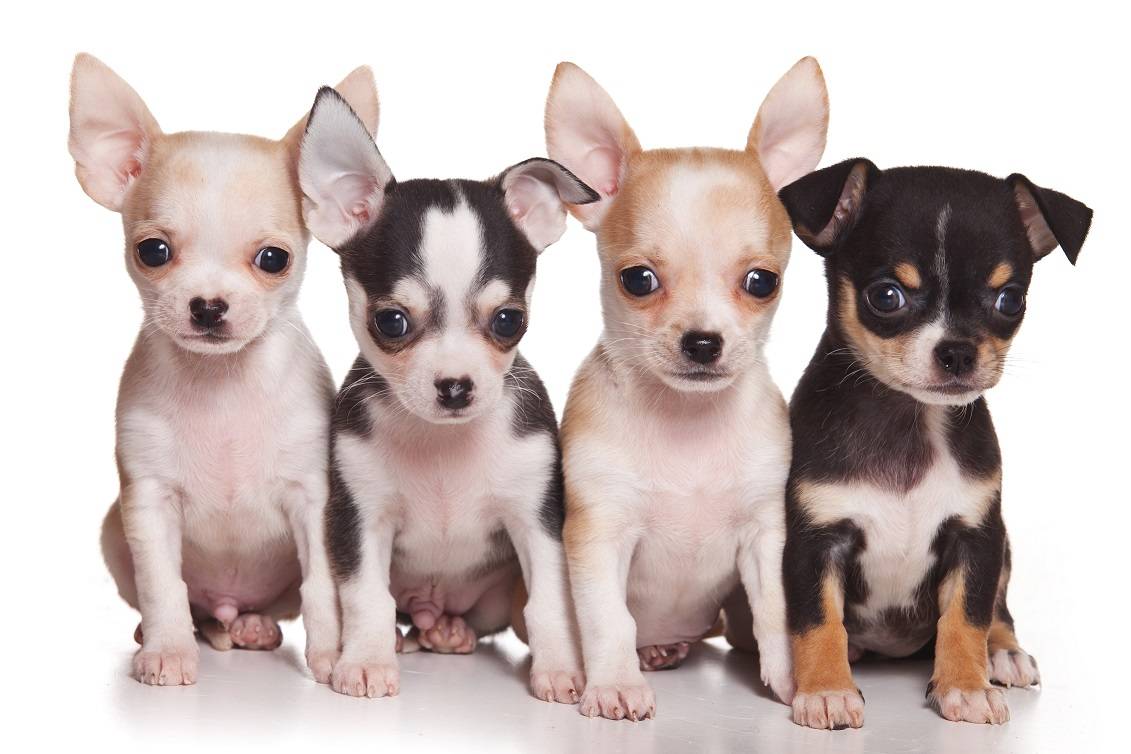 Moleras and Chihuahua breed standards
In 1923, the American Kennel Club (AKC) established standards for Chihuahuas which included possessing a cranial opening called a molera. Without this feature, Chihuahuas were ineligible to compete and win conformation awards. However, the AKC later updated its standards and no longer requires this anatomical feature.
Discover what the world's foremost canine associations state concerning the Chihuahua's molera in their breed standards:
- The American Kennel Club (AKC) specifies that a well-proportioned apple-shaped head, with or without a soft spot, is desirable in Chihuahuas.
- The United Kennel Club (UKC) disqualifies Chihuahuas with an open fontanel, commonly known as a molero - a hole or gap in the center of the skull.
- The CKC (Canadian Kennel Club) requires a balanced apple-shaped skull, with or without a soft spot.
- The Fédération Cynologique Internationale (FCI) specifies that a desirable characteristic for a dog breed is a well-rounded apple head. However, Chihuahuas with an open fontanel are considered a disqualifying fault.
In conformation shows, AKC and CKC Chihuahua breed standards do not prioritize the molera. Thus, Chihuahuas with or without this anatomical feature can compete. In contrast, the UKC and FCI consider moleras as a flaw. Consequently, Chihuahuas possessing moleras are disqualified from these competitions.
Also read:
Is my Chihuahua's molera going to close?
It's uncertain whether your Chihuahua's molera will ever close. Roughly 50% of Chihuahuas born with this feature will experience full closure of their skull over time. The molera typically takes between three months to three years to fully close, but some may never close. If the molera does not fully close, it will gradually shrink as cartilage forces the skeletal plates together.
Is my Chihuahua's molera painful?
No, your Chihuahua's molera is not painful. This opening serves as a temporary source of relief during the birthing process and does not cause them any discomfort.
Should I be concerned if my Chihuahua has a molera?
No, you should not be overly concerned if your Chihuahua has a molera. Since moleras are a common trait of Chihuahuas, it does not necessarily indicate any health issues. However, it is important to take steps to protect your Chihuahua's head from trauma since their skull is still developing.
Do all Chihuahuas have moleras?
No, not all Chihuahuas have moleras. In fact, there are many Chihuahuas without this anatomical feature. However, it is a common trait in the breed and is referenced in Chihuahua breed standards by leading canine organizations worldwide.