Chihuahua Skin Problems: How To help a Crusty Chihuahua?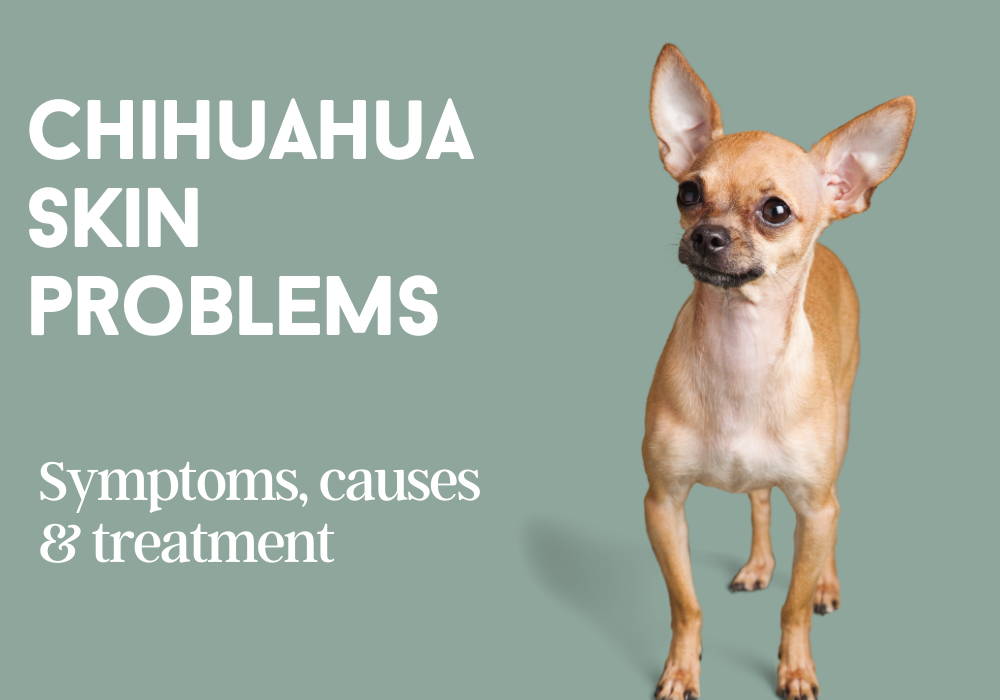 Do you have a Chihuaha? If so, then you may already be aware of the many potential skin problems that can affect this breed.
Chihuahuas be quite sensitive to weather changes and grooming issues, which may lead to painful and bothersome skin conditions like hot spots or fungal infections. In this article, we'll take an in-depth look at what causes these types of skin problems in Chihuahuas as well as how to effectively treat them.
So if your Chihuahua is experiencing any signs of discomfort due to a possible affliction on their precious fur, read on for all the information you need!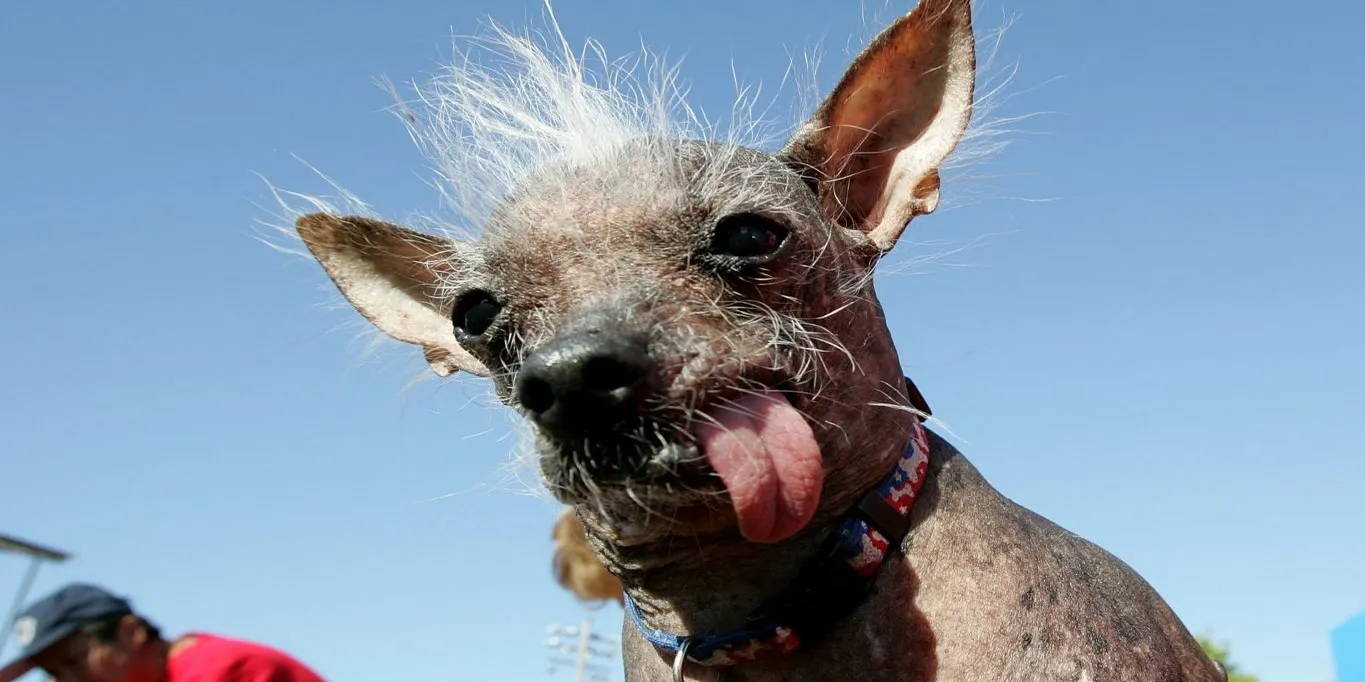 Signs that your have a crusty Chihuahua
Did you know that there are actually 160 distinct skin issues that dogs can develop? However, when it comes to Chihuahuas, there are five problems that show up most frequently.
If you've noticed your Chihuahua scratching or a patch of thinning fur, it may be worth investigating further. Don't be left wondering if your Chi has a problem—learn to recognize the most common issues they face.
Your Chihuahua is suffering from itchy skin
When a Chihuahua feels itchy, they'll typically scratch themselves, but it's not the only way they may react. Sometimes they'll rub against surfaces or nibble at the affected area.
Since skin issues, including infections, can lead to itching, pay attention to your Chihuahua's behavior if you suspect there might be a problem.
Certain Chihuahuas may compulsively chew on a specific area, leading to the loss of fur and bald spotsdue to intense itching. Chihuahuas with ear-related skin problems may also shake their heads frequently in an attempt to alleviate discomfort.
Your Chihuahua's skin is flaky
Sometimes, your Chihuahua's skin may be extremely dry, causing flaking that resembles dandruff.
You might not notice this until grooming time comes around when you'll see tiny dead skin particles floating in the air and settled in your Chihuahua's coat.
Your Chihuahua has soft spots
A hot spot is a term commonly heard but often unclear in meaning. It refers to a sensitive patch of irritated skin that can be discolored, swollen, and extra sensitive to heat and touch, particularly in Chihuahuas.
Without treatment, this skin issue can progress to thinning coat and bald spots.
Your Chihuahua's coat is thinning
Thinning fur or hair loss, even without noticeable itching, flaking, or irritation, could indicate a skin issue.
Healthy skin is key to a full and healthy coat, so it's important to address any widespread thinning or bald spots on your Chihuahua.
Your Chihuahua's skin is discolored
Certain skin problems and infections can cause darkening or blackening of the skin, in addition to the typical red or pink tint of irritated areas.
Your Chihuahua's skin has scabs
Chihuahuas often develop scabs from scratching an itch and creating a wound that later heals with a scab. However, scab-like lesions may also occur on a Chihuahua's skin due to other skin conditions, which we'll discuss further.
Your Chihuahua has rashes
Chihuahua skin problems often show up as rashes, which can be found in just a few places or all over the body (although sometimes only affects the body and not the face or head).
These rashes can come in different textures, including smooth bumps or a prickly sensation.
The most common Chihuahua skin problems
Chihuahuas may encounter various skin problems, but your vet can assist your Chihuahua to recover. Here are some of the most common issues to watch out for.
Chihuahuas can experience dry skin even without medical problems, infections, or parasites. This usually happens when the balance of natural skin oils is disrupted by various factors. Here are the top culprits:
The weather: Cold winters can dry out a Chihuahua's skin, due to the combination of brisk air and heated indoor environments. These conditions can create discomfort for your Chihuahua over an extended period.
Grooming: For proper grooming, a Chihuahua typically requires a bath every 3 weeks. However, it's crucial to understand that every Chihuahua may have a unique reaction to this schedule based on their skin and coat.
Frequent baths can lead to dry skin in Chihuahuas, and applying products too often may not be necessary.
A 4-week bathing schedule works well if the Chihuahua's coat is not excessively dirty and regular maintenance is done, including brushing and wiping the face and eye area. Mud and ice melt chemicals should be considered for additional cleaning.
Using the right grooming products is crucial to maintaining healthy skin and coats. Cheap and imbalanced products can lead to skin irritation, dryness, and itching over time.
On the other hand, high-quality shampoos help not only create healthy skin and coat but also to maintain that health. Choose wisely for the best results.
Circular hair loss patches on a Chihuahua's skin can lead to the eruption of exposed skin and the formation of scales and crusts.
Home remedies may not always be effective in treating this condition. A veterinarian will need to take cultures and test the Chihuahua's sensitivity to antibiotics, which may require a longer course of treatment lasting up to 12 weeks.
To identify possible food intolerance or allergy, thoroughly examine the diet. Additionally, a vitamin deficiency can contribute to the issue. It's important to note that all Chihuahuas should receive a daily vitamin and mineral supplement, regardless of whether their main meals are commercial or homemade.
Chihuahuas can easily develop yeast on their skin, leading to infections if not addressed promptly. Common warm and moist areas include the genitals, neck, and ears, but yeast can potentially spread throughout the entire body.
Chihuahua owners should be aware that itchy and reddish skin, thinning fur, and a strong greasy smell can indicate a yeast infection. Fortunately, veterinarians can provide the appropriate medical treatment, such as medicated shampoos, sprays, and creams.
When yeast is found in their ears, vets may provide rinses and advise regular cleaning with a medicated solution at home. It is not recommended to ignore these symptoms, so seek veterinary attention to help your Chihuahua feel more comfortable.
Young Chihuahuas are more prone to a confusing skin condition where the skin glands are attacked and destroyed by antibodies.
This disorder is not typically found in older Chihuahuas. Severe cases can result in permanent damage to the glands. While the cause of this condition is unknown, there are skin care tips and home remedies that may provide relief.
Discover the unmistakable indicators of Sebaceous Adenitis (SA):
- Hair loss occurs in circular patterns.
- The coat can become tangled in certain spots.
- Hair shafts will develop casts.
- Expect significant and persistent itching.
- The Chihuahua's skin may exhibit white/silver scales, which can be quite extensive in some cases.
- A musty smell might be detected.
To diagnose this, a skin biopsy will be performed. In more serious cases, you will be provided with an antimicrobial bath solution to use at home.
After confirmation, owners should treat their Chihuahuas' skin problems at home. Using oil baths and regular combings can help moisturize their skin and make scales fall off.
Omega 3, 6, 9 supplements are recommended for all Chihuahuas with skin issues. For the best results, we suggest using a specific line of products that have proven to be effective.
Don't underestimate the possibility of skin mites in your Chihuahua. Contrary to popular belief, even clean and well-groomed Chihuahuas can have this issue. Mites can naturally occur on all Chihuahuas, but if triggered, their numbers can multiply and cause noticeable and troublesome effects.
If your Chihuahua is experiencing itching, scabbing, inflamed sores, or fur loss in certain areas, it could be a skin problem caused by mites. To confirm this, it's important to conduct a skin scraping. Don't rely on symptoms alone, get a definite diagnosis to ensure the proper treatment.
In order to accurately diagnose the issue, a skin sample must be examined under a microscope. Following proper directions, specialized topical and oral medications will effectively treat the problem. If there is significant swelling, an anti-inflammatory medication may also be prescribed.
Fleas can infect any dog, including Chihuahuas, even with diligent care. They can be found in the environment as well as on dogs, preferring temperatures between 65 and 80 degrees Fahrenheitand humidity levels from 75 to 85%. Thus, they are more rampant during hot, humid months.
Fleas pose a year-round threat to certain pet owners. Despite lacking the ability to fly, these small pests possess the skill to jump up to 6 feet.
This means that if an infested Chihuahua is within 6 feet of your own, your beloved pet could become a host for these brown bugs. Fleas not only result in uncomfortable itching, but also contribute to skin problems such as inflammation, sore spots, and thinning coat. In the worst-case scenario, incessant scratching can lead to skin infections, particularly if your Chihuahua suffers from flea saliva allergies.
Owners can take preventive measures to combat flea infestations and assist their Chihuahuas in coping with skin issues caused by fleas. Despite their small size, these pests are capable of wreaking havoc on both Chihuahuas and living spaces.
If you suspect the presence of fleas, one straightforward way to confirm their presence is to walk across clean, white carpeting while wearing socks, then examine the bottoms of the socks. Flea droppings will appear as tiny specks, providing confirmation of their pestilent presence.
To identify flea bites on your Chihuahua, gently pull back their fur and examine their belly and upper thighs. Fleas are elusive and may hide in the light, so look for other indicators such as tiny brown flecks of feces and decomposed blood they leave behind. If you find evidence, use a wet paper towel to wipe it up and observe the blood spreading on the wet paper.
Although there is a buzz about allergies causing various issues in Chihuahuas, it's not always the case. It's important not to attribute every issue to allergies.
However, it's crucial to investigate if your Chihuahua has a food intolerance or allergy. Additionally, if your Chihuahua has a skin problem, it could be a contact allergy, especially if it's the only symptom present.
If your Chihuahua is experiencing skin irritation, it may be caused by things they regularly come into contact with. Their bedding and resting areas, such as carpeting or cushions, could be the culprits.
Consider using hypo-allergenic detergent to wash soft baby blankets to place in these areas instead. This can help alleviate the issue and provide your Chihuahua with a comfortable place to rest.
Dog beds not only protect carpets from irritating fibers but also offer a soft cushion for sensitive skin, particularly the elbows. Hardwood floors? No problem, give your Chihuahua a comfy spot to rest. Remember to wash their bedding once a week with hypo-allergenic laundry detergent that is fragrance-free.
Skin tags on Chihuahuas (and humans) are generally harmless growths that pose no risk of cancer. Unlike warts, they are not contagious. You can easily distinguish them from warts by their soft and floppy texture, which allows for gentle wiggling. Warts, on the other hand, are thick and firm, often with a bumpy surface.
If you spot a skin tag on your Chihuahua, it's wise to have a vet assess it to rule out skin cancer. However, if the tag appears on the mouth or lips, there's a chance it could be cancerous, and it's best to have it removed. If the tag is benign, removal may be suggested, or it may be safe to just leave it alone, depending on its location on the Chihuahua.
If your Chihuahua can reach a spot on their body and continually licks, scratches, or nibbles at it, this may lead to further complications. The skin in that area may become raw or torn, potentially leading to an infection. Be sure to monitor the area closely for any changes in shape or color, and inform your Chihuahua's veterinarian of any alterations.
How to care for a Chihuahua with skin issues?
Maintaining healthy skin and avoiding issues requires following certain rules.
Don't give too many baths
Chihuahuas require a full bath every three weeks, although the frequency may vary for Chihuahuas with dry skin. Frequent bathing, even with quality products, can lead to dryness, so it's best to extend the time between baths if the coat appears clean of dirt and debris.
To extend the time between baths, simply wipe your face after meals. Rid it of any food particles that might have stuck to your facial hair, and while you're at it, remove any eye gunk that has collected in the eye area.
To care for Chihuahuas with dry skin, pat their coat dry after baths instead of rubbing, which can damage cracked skin. Short-haired Chihuahuas usually don't need to be blow-dried, but if you have a long-haired Chihuahua and want to use a dryer, keep the setting on cool and use a leave-in conditioner as you dry the coat.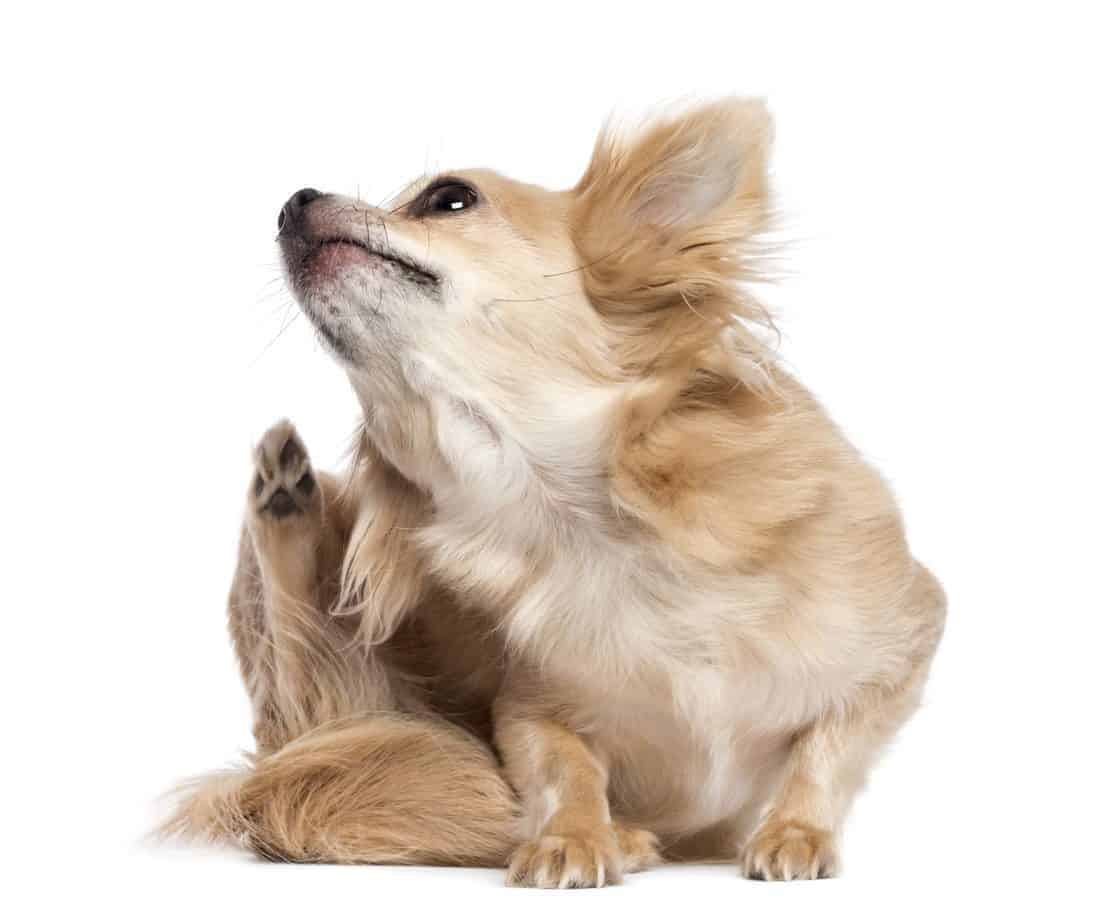 Omega-3s reduce inflammation, a typical symptom of allergies. These fatty acids come in various forms, including ALA, EPA, and DHA. Although all omega-3s may provide some relief for Chihuahua allergies, EPA is the most potent. EPA is prevalent in fish and fish oil, while DHA and ALA are in vegetables and grains.
Boost your Chihuahua's omega-3 intake with supplements like Nordic Naturals and Nutramax, while still feeding them fish-based food. Follow veterinary experts' recommendation of 20 to 50 mg per pound of body weight for optimal results.
It's important to differentiate omega-3 and omega-6 fatty acids. While omega-3 reduces inflammation, omega-6 promotes it, potentially making Chihuahua allergies worse. However, Chihuahuas require both at a 10:1 ratio for optimal immune function.
Biotin, aka Vitamin B7, can alleviate allergy symptoms in Chihuahuas. This vitamin is crucial for various functions such as fat synthesis, metabolism regulation, cardiovascular health, digestion, nervous system function, and skin and coat health.
A 1989 study examined 119 dogs with dermatitis, itching, and other skin issues, and found biotin effective for 91% of the dogs, with complete symptoms elimination for 60% of them.
Biotin has no negative effects since it dissolves in water. In case of overdose, excess biotin is excreted via urine in Chihuahuas. However, noticeable symptom changes may not occur for up to three months.
Biotin can be sourced from eggs, legumes, whole grains, and fish. Biotin supplements can also be given to Chihuahuas, but they should be given on an empty stomach to maximize absorption.
Supplement with probiotics
Chihuahuas have beneficial bacteria in their gut that help with digestion, fighting pathogens, vitamin creation, and a healthy immune system. Eliminating or disrupting these colonies can lead to health issues, but probiotics can restore the balance and prevent problems. Not all bacteria they encounter are harmful.
Probiotics are bacteria or yeast that support good health by being consumed. Common sources are yogurt, kefir, and fermented foods like sauerkraut. However, Chihuahuas may not tolerate the other ingredients found in these foods, so experts suggest supplementing your Chihuahua's diet instead.
These supplements, which come in capsule or liquid form, require refrigeration but contain the same healthful bacteria found in the gut.
Antihistamines, like Benedryl, Chlortimeton, Atarax, and Zyrtec, can alleviate Chihuahuas' allergies by inhibiting the release of histamines. These drugs attach to the Chihuahua's histamine receptors and lessen the allergic histamine response. The main adverse effect of antihistamines in Chihuahuas is fatigue.
To medicate your Chihuahua with diphenhydramine, use a dosage of 1 mg per pound of their body weight, given 2-3 times daily. If your Chihuahua refuses liquid, try tablets with a bit of peanut or regular butter to make it more appetizing. Avoid diphenhydramine with other drugs like pseudoephedrine or acetaminophen.
Antihistamines work for only 30% of Chihuahuas and must be taken before an allergic reaction. However, if one antihistamine doesn't work, others may still be effective. If your Chihuahua doesn't experience relief after taking an antihistamine for a week, try a different one. Experimenting with different antihistamines can help you find the right one for your Chihuahua's allergies.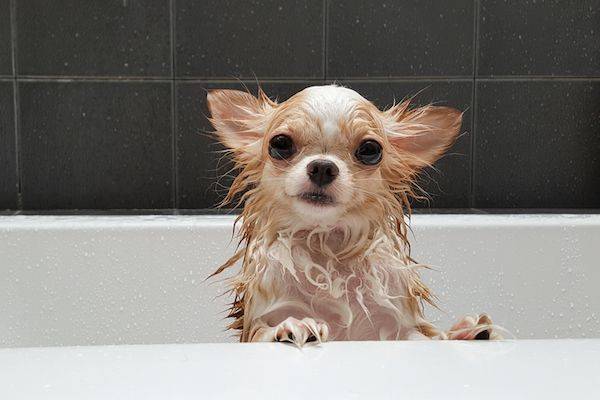 Corticosteroids are powerful drugs that efficiently reduce the immune system's response to allergens. They work by targeting various allergy-related chemicals such as histamines and prostaglandins, making them more effective than antihistamines. For this reason, they are regarded as one of the best medication options for managing canine allergies.
Corticosteroids help with allergies, but they have side effects like aggression, increased thirst and hunger, peeing more, diarrhea, liver problems, and infections. To lower the chances of these side effects, follow your vet's instructions on how much to take.
There are three different forms of corticosteroids: oral, injectable, and topical. Injectable corticosteroids are the strongest but also have the highest risk of side effects.Topical corticosteroids are the least potent but come with the lowest risk of side effects. Oral corticosteroids offer a balanced mix of strength and safety.
Immune modulators regulate the immune system to address and manage allergies. These drugs are quick, efficient, and have minimal side effects such as nausea, vomiting, or diarrhea without causing a dependency. Half of all Chihuahuas treated with immune modulators report symptom improvement.
Immune modulators might cause liver issues and anemia, although this is uncommon. For Chihuahuas on long-term immune modulator use, regular blood analysis is necessary to track liver enzymes and white blood cell counts.
The FDA has cleared Apoquel and Atopica for treating canine atopic dermatitis using immune-modulating drugs that impede cytokine production and release, providing relief for various allergies.
Apoquel is only recommended for Chihuahuas that are over 12 months old and weigh a minimum of 6.6 pounds while Atopica is appropriate for Chihuahuas over 6 months old and weighing at least 4 pounds. In order to obtain either medication, a veterinarian prescription is required.
Immunotherapy, a new treatment for canine allergies, involves injecting small amounts of allergens under your Chihuahua's skin to desensitize them to their respective allergens. With exposure, your Chihuahua's immune system develops a tolerance to the allergens, reducing the risk of future allergy attacks.
Immunotherapy has proven successful in treating allergies in Chihuahuas, with a winning rate of 50-80% according to Banfield. However, it may take up to five months before symptoms start diminishing.
Before your Chihuahua can receive immunotherapy, an allergy test is necessary to identify the specific compounds causing the reactions. The veterinarian will then prepare a series of injectable shots containing antigens, gradually increasing the dosage every six weeks until reaching a maintenance dose.
If done with a veterinarian's supervision, immunotherapy has minimal adverse side effects, causing only localized allergic reactions at the injection site. You can either have your Chihuahua receive immunotherapy at your veterinarian's office or do it at home.
However, the first few injections should be done at the clinic so your vet can watch out for any signs of an anaphylactic reaction, which is rare but serious. Assuming your Chihuahua tolerates the treatment well, your vet may then allow you to administer the shots at home.