Chihuahua Puppies: Facts, Checklist, and Care Tips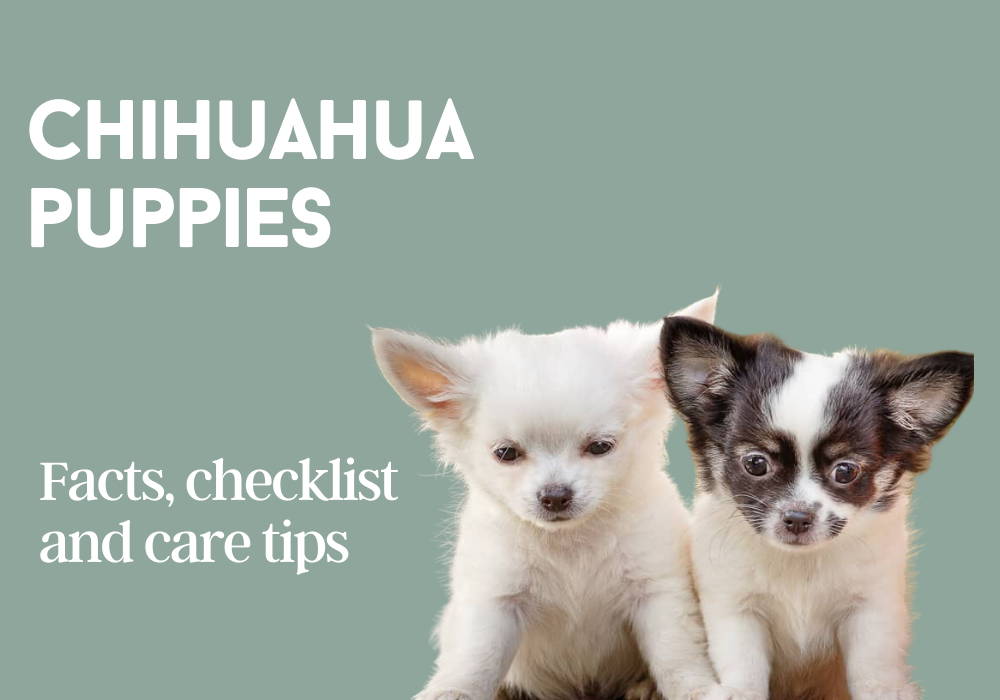 If you are considering adding a Chihuahua puppy to your family, there are several important things that need to be considered.
From diet and exercise needs to basic care requirements, Chihuahuas require lots of love and attention as with any pet. Knowing just what it takes to care for such a small breed is essential if you're looking for the best way to provide guidance for your Chihuahua puppy.
Here we will discuss everything regarding how best to take care of your Chihuahua puppy and ensure they live a long, healthy life!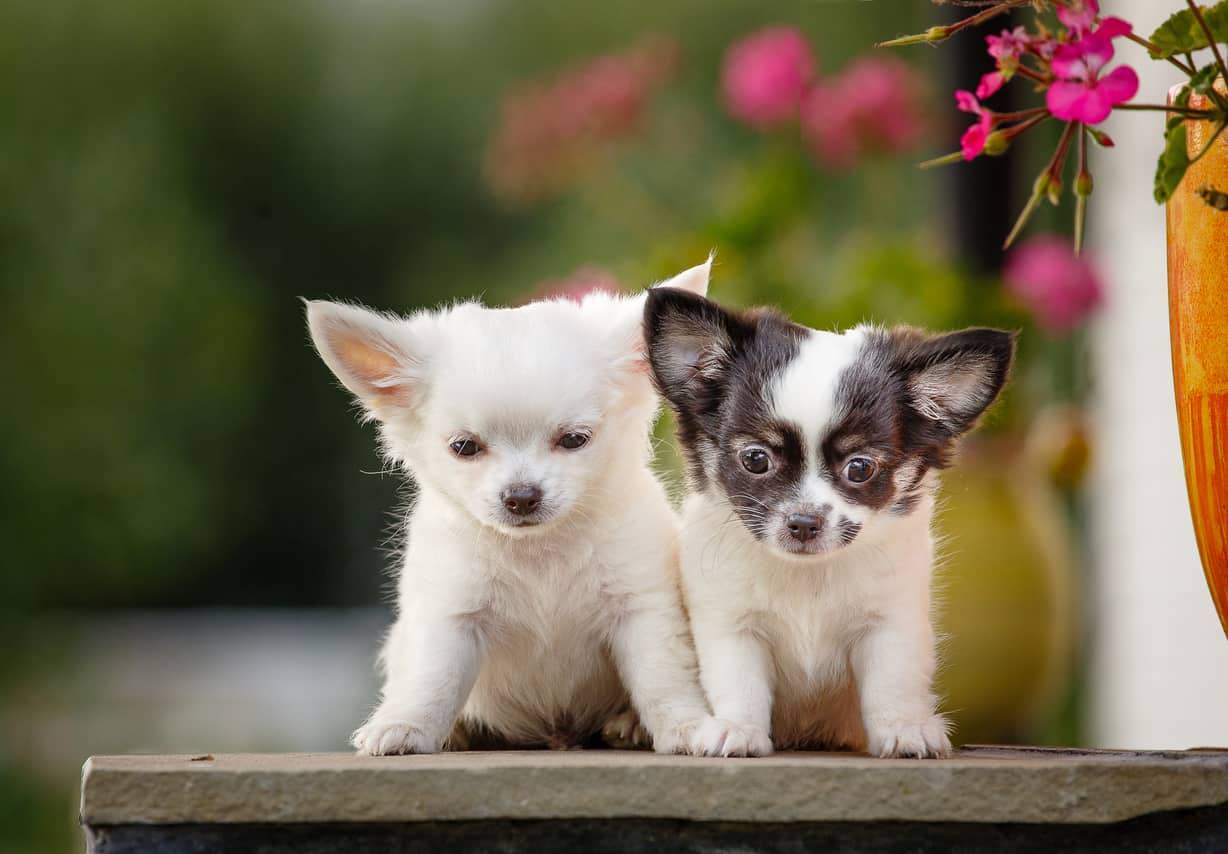 How to get a Chihuahua puppy?
When deciding between adopting or working with a breeder for your new Chihuahua puppy, it's crucial to thoroughly research. Fortunately, there are numerous resources to assist you in finding a trustworthy rescue or breeder that provides healthy and ethical Chihuahua puppies.
Chihuahuas, a popular breed, can be easily found for adoption or rescue. Organizations such as Waggytail in NYC or Chihuahua Rescue & Transport (Midwest, Southeast, and Southwest) have a variety of purebred and mixed Chihuahuas ready for adoption.
Ensure you understand the commitment of bringing a Chihuahua puppy home. Whether you opt for a reputable breeder or adoption, responsible pet ownership entails being prepared for a lively and friendly companion.
You can actually adopt a Chihuahua puppy. Breed rescues often receive dogs from owners who can no longer care for them due to lifestyle changes or realizing the breed isn't a good fit. As a result, there are likely many Chihuahuas and Chihuahua puppies in need of a loving home.
When it comes to getting a dog, understanding the difference between a breeder and a rescue is important. While a breeder may offer a wider selection, a rescue may not always have young puppies available.
However, rescues have the advantage of only adopting out dogs that have been microchipped and spayed/neutered. This means you could potentially get a dog that is already housebroken and doesn't require these medical procedures. Additionally, at a rescue, you may find a Chihuahua mix with all the desired breed traits, plus some extra special qualities.
You can easily find a Chihuahua rescue online. The AKC website also provides a great list of Chihuahua rescues.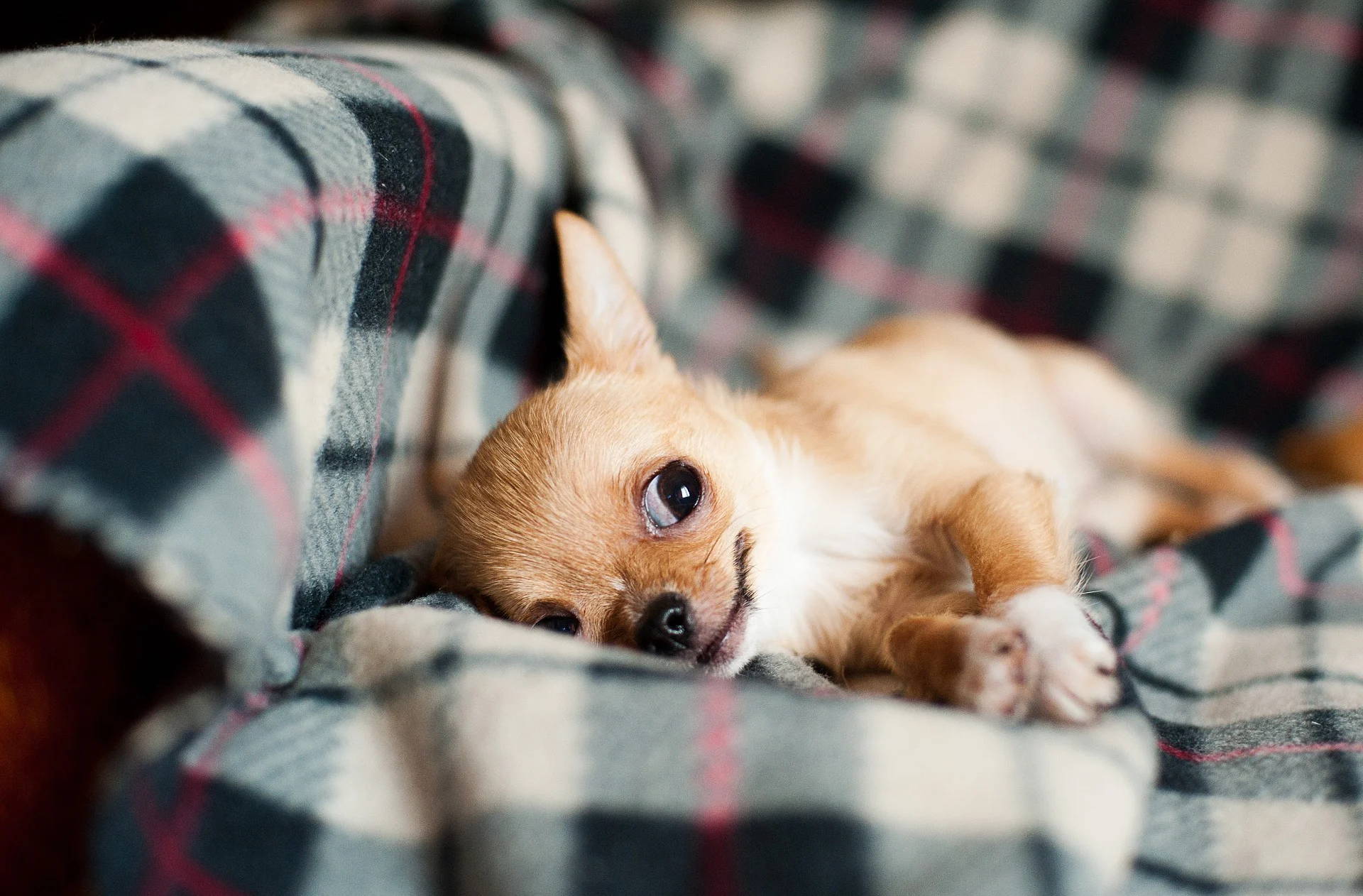 To start off, it's crucial to conduct thorough research. It's unfortunate that there are numerous puppy mills pretending to be reputable breeders as well as plenty of online scams out there.
It's important to stay informed and reach out to various online forums for discussions about finding a Chihuahua puppy. It's advisable to steer clear of searching for a puppy on Craigslist, as it is a common platform for scams.
When looking for a Chihuahua puppy, it's important to ask questions, meet the parent dogs or mother, and trust your instincts. If something feels off at a breeder or if the puppy seems too perfect, there's probably a reason. The AKC and the Chihuahua Club of America can help you find a reputable breeder. Don't forget to seek recommendations from other Chihuahua owners as well.
Chihuahua puppy, 6 essential facts
Chihuahua puppies' weight at birth
The weight of a Chihuahua puppy at birth may seem unimportant, but it really matters for their health and happiness.
Experts say a healthy Chihuahua pup should weigh 2 to 6 ounces. If they're much smaller or larger, they may have health issues.
Chihuahua puppies' eye color
Chihuahua puppies can have surprising blue eyes, although they can also be gold, green, gray, or brown. What's even more interesting is that these colors can change as the puppy grows.
Initially, the eyes may appear foggy with a bluish tint, but as the puppy develops, the iris gains more melanin and the color becomes more permanent. Eye color in Chihuahua puppies can change between 9 to 16 weeks old, or even later at 16 weeks old.
The ears of a Chihuahua puppy are a fascinating thing to observe. It is a common misconception that they will immediately stand up, but this is not the case. In fact, it takes a few months before they start to stand up for good.
It can be a gradual process, one day they may be up and the next they could be down. However, if your Chihuahua puppy's ears have not stood up by six months of age, it is unlikely that they ever will.
Chihuahua puppy sleep patterns
If you want to feed your Chihuahua a homemade diet, it's best to consult your vet for nutritionally complete recipes that use easy-to-digest ingredients.
Rice is a commonly used ingredient in Chihuahua food and can be easily consumed by Chihuahuas without teeth. Additionally, the risk of choking on rice is low since the grains are a suitable size.
Chihuahua puppy growth pattern
For Chihuahua owners, it can be exciting to watch their tiny puppy grow into a full-grown adult. However, it's important to note that a Chihuahua's growth rate is generally much faster than other dog breeds.
Most Chihuahua puppies will stop growing and reach their full-grown size by the time they are one year old, with a few exceptions.
Chewing is a natural behavior for dogs of all ages, but it is especially essential for Chihuahua puppies during their first year. As their baby teeth start to fall out, these puppies will experience an increased desire to chew on objects around the house.
This behavior is entirely normal and helps to relieve teething discomfort. It's crucial to ensure that they have plenty of chew toys to satisfy their natural urge to chew and protect your belongings.
How to care for a Chihuahua puppy?
Prepare for the Chihuahua puppy's arrival into your home
Setting up everything your puppy needs before the first 24 hours is essential. You'll be so excited to play with them and watch them sleep that you won't want any distractions.
Get your essentials ready
- Food bowls and water bowls
- High-quality puppy food and treats
- A collar tag with your contact info
- A playpen
- A crate
- A leash, a harness, and a collar
- Waste bags and a waste bag holder
- Several dog beds
- Warm blankets
- Toys-
Dogs thrive on consistency, and Chihuahua puppies learn best when their schedule remains consistent.
Follow this example schedule: start with a morning potty break, then back to bed. Next, take a morning walk and serve breakfast. After a morning nap, it's time for another potty break and some playtime.
For a mid-day snack, give your Chihuahua puppy a treat in a kong. Followed by an afternoon nap and another potty break, take your Chihuahua puppy for an afternoon walk and enjoy more playtime. Dinner is served, followed by evening snuggles, another potty break, and finally, bedtime.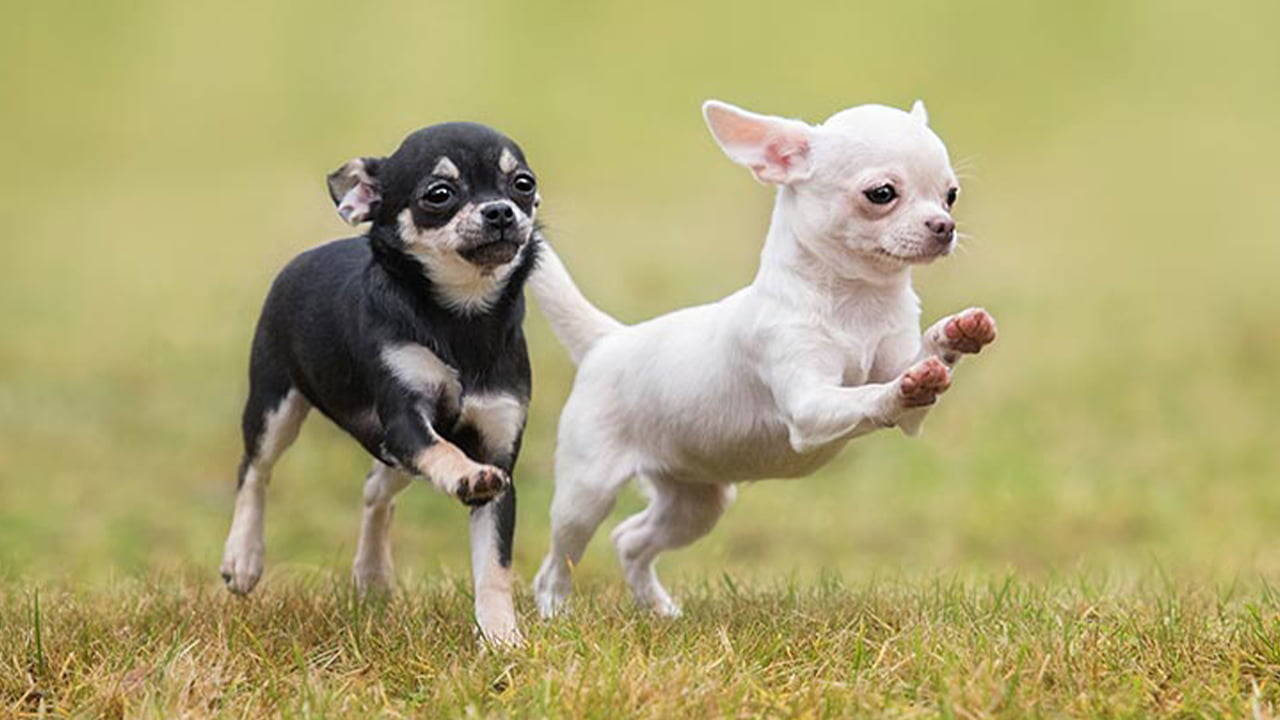 In certain states and counties, dogs must be licensed and the license needs to be renewed every year. This is essentially a personal property tax for dogs.
Make sure to check if your area has this requirement and properly register your Chihuahua puppy.
Keep in mind that you may need your dog's rabies certificate when obtaining a dog license, as most states mandate a rabies vaccine for licensing. This ensures that all dogs are protected against rabies.
Start bonding with your puppy
Chihuahuas form strong bonds with their owners. To foster a close relationship with your Chihuahua puppy, engage in activities like bathing, snuggling, walking, playing with toys, talking or singing, petting, and training.
Remember, Chihuahuas typically attach themselves to one person, so it's important to create bonding moments for each family member to ensure equal affection.
Feeding your Chihuahua puppy
How often to feed a Chihuahua puppy?
The feeding schedule should strictly depend on the Chihuahua puppy's age, but it is usually recommended to feed them 3-4 times a day until they reach a year old.
How much to feed a Chihuahua puppy?
Chihuahua puppies need the right amount of calories to thrive. Experts recommend they consume 50 calories per pound of body weight each day.
While it may be tempting to give them adult food, it lacks the vital nutrients puppies require for healthy growth and development.
Chihuahua puppy potty training
When you bring home a Chihuahua puppy, it's important to start house training right away. While it may seem overwhelming, being consistent and patient is essential. Take your Chihuahua puppy outside every couple of hours and after playtime, meals, and in the morning.
Designate a specific spot for them to use the bathroom each time. Don't forget to reward them for good behavior. Remember, house training takes time, but your efforts will pay off.
Chihuahua puppy vaccination
Ensuring that your Chihuahua puppy is up-to-date on their shots is crucial for their health and well-being. As a responsible pet owner, it is your duty to ensure that you are given documentation of their vaccination history and choose a trustworthy veterinarian to manage their care.
By scheduling regular visits to complete their vaccine series, you are not only protecting your Chihuahua puppy but also other pets and people they come in contact with.
Don't underestimate the importance of vaccinations for your Chihuahua puppy's health – it could mean the difference between life and death. So, make sure that your puppy remains protected and healthy by prioritizing their vaccinations.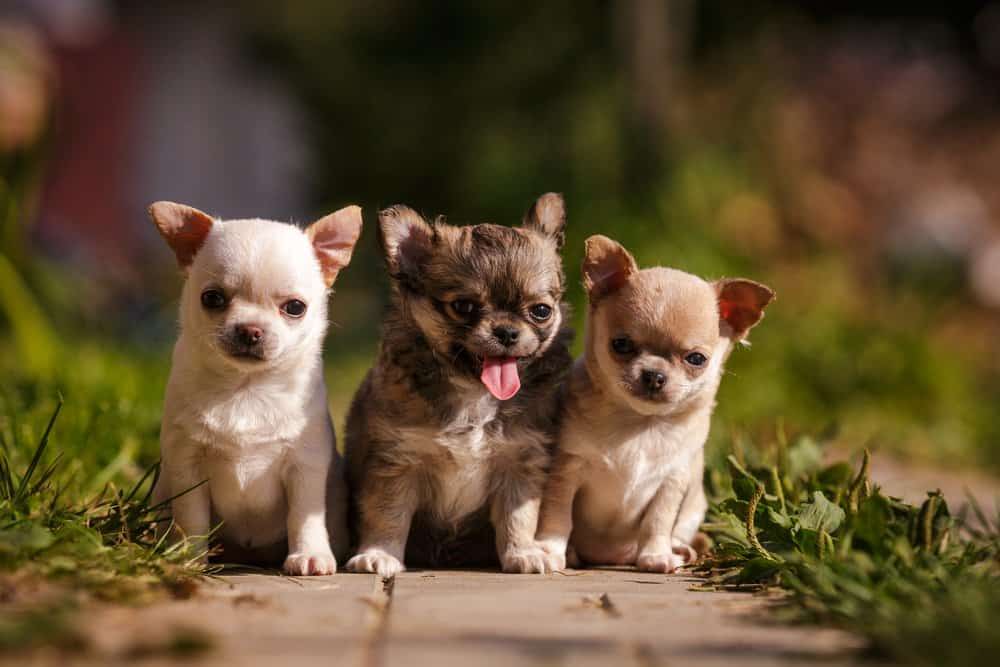 Deworming your Chihuahua puppy
The health and well-being of your Chihuahua puppy should never be taken lightly. Deworming is a crucial element of your pup's care regimen that should never be overlooked. Parasites can wreak havoc on the body, causing extreme suffering and even fatality.
That is why it is essential to keep up with preventative treatment, even if your pup has already been dewormed at least once before coming home with you. It is your responsibility to continue with treatments until the series is complete, ensuring that your Chihuahua puppy is protected from the dangers parasites pose.
The importance of deworming cannot be overstated and should be taken seriously
To properly care for your Chihuahua puppy, follow these guidelines:
- Deworm your puppy at 6, 8, 10, and 12 months old.
- Schedule deworming appointments before breeding or whelping.
- Older adult Chihuahuas should be dewormed twice a year.
- Deworm dogs of all ages when you acquire a Chihuahua as a precautionary measure.
Also read:
Old Chihuahua: facts, checklist, and care tips
Chihuahua puppies, the FAQs
How many puppies can a Chihuahua have?
Chihuahua puppies can typically have between 1 and 5 puppies in a litter. Some Chihuahuas may have up to 10 or more.
How much are Chihuahua puppies?
The cost of Chihuahua puppies varies widely, depending on the breeder, parents, and other factors. Prices can range anywhere from $400 to $1,500 or more.
How to train a Chihuahua puppy?
Training a Chihuahua puppy requires patience, consistency, and positive reinforcement. Reward your pup for good behavior with treats or verbal praise so they understand that what they are doing is correct. Use short training sessions to keep their attention span from waning. Finally, practice commands over and over until you see results.
How much to feed a Chihuahua puppy?
The amount of food you should give your Chihuahua puppy depends on its age and activity level. Generally, puppies should be fed three to four times a day with 1/4 cup of dry food per meal. As they get older, the frequency can decrease to two meals a day but the quantity may increase up to 1/2 cup per meal.