Chihuahua Poodle Mix (Chi-Poo) Breed information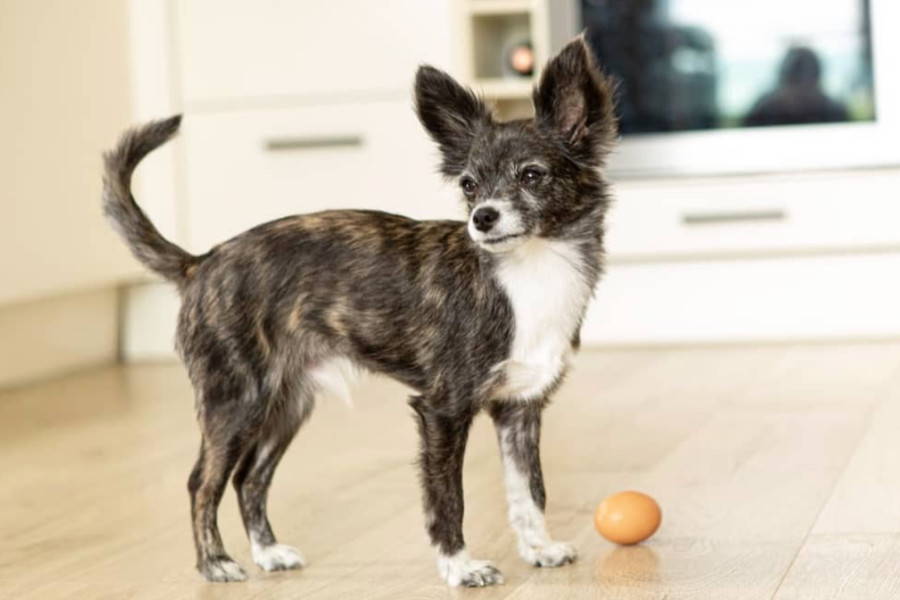 Do you love small dogs but crave a little more personality in your pup? If so, the Chi Poo dog might be the perfect dog for you!
This mix of the Chihuahua and Poodle is known for being spunky, friendly, and outgoing. Plus, they only weigh around 10-15 pounds – perfect for those without a lot of space or who are looking for a low-maintenance pet.
So, before you close this page and say there's no way you could own a Chi Poo Dog, keep reading to learn more about these adorable little dogs!
Chihuahua Poodle mix Quick Facts
Poochi, Chi-poo, Poohuahua
black, white, grey, and shades of brown
families with older children (+10 years old)
intelligent, loyal, playful, shy around strangers
Chihuahua Poodle mix Origins
The Chihuahua dog is a small breed of dog that is named after the Mexican state of Chihuahua.
The earliest evidence of the Chihuahua is found in paintings and pottery from around 100 AD.
It is thought that the breed originated in China and was then brought to Mexico by Spanish traders.
The Chihuahua is the smallest breed of dog in the world, and it is known for its large eyes and long ears. The average lifespan of a Chihuahua is about 15 years.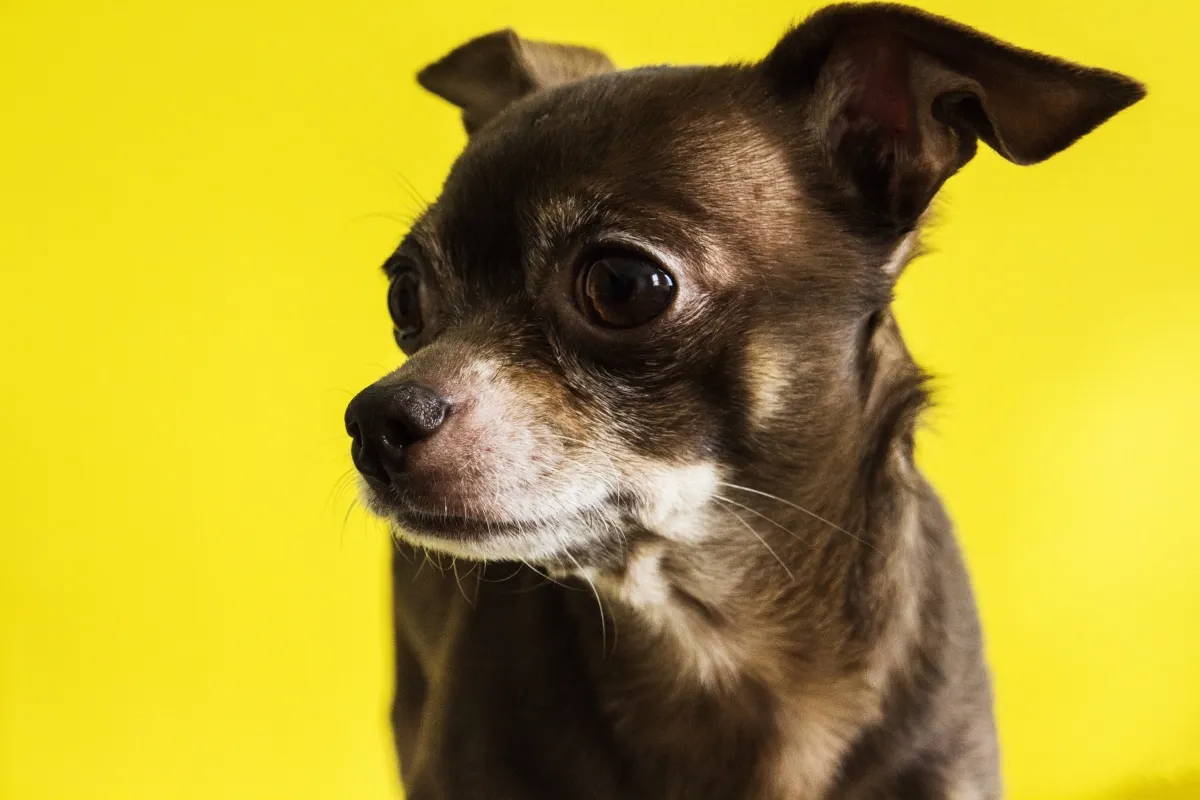 Poodle dogs are a popular breed of dog that is known for their intelligence and loyalty. Though Poodles come in many different sizes, they all share the same general characteristics, including curly hair and a highly trainable nature.
Poodles are believed to have originated in Germany, where they were originally bred as hunting dogs.
The word "Poodle" is thought to come from the German word "pudel," which means "to splash in water." This likely refers to the Poodle's affinity for swimming, which is still a popular activity for poodles today.
Though they were originally bred as hunting dogs, poodles quickly became popular as companion animals due to their loving nature and easy-going temperament. Today, poodles are one of the most popular dog breeds in the world.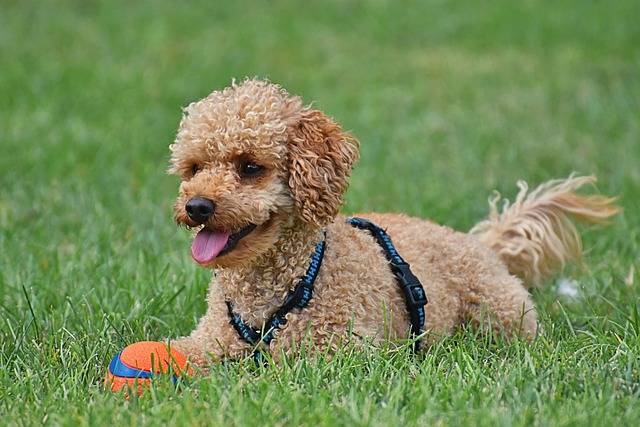 The Chi-Poo is a relatively new breed of dog, so there isn't a lot of information available about its history. However, we do know that they were first bred in the United States in the 1990s.
Though the Chi-Poo dog is a popular mixed breed, it is not currently recognized by the American Kennel Club (AKC).
The AKC only recognizes purebred dogs, therefore the Chi-Poo cannot be registered with the organization. While this may seem like a minor distinction, it does prevent the Chihuahua Poodle Mix from competing in AKC-sanctioned events.
For those looking to purchase a dog that can compete in agility or obedience trials, the Poodle Chihuahua mix may not be the best choice.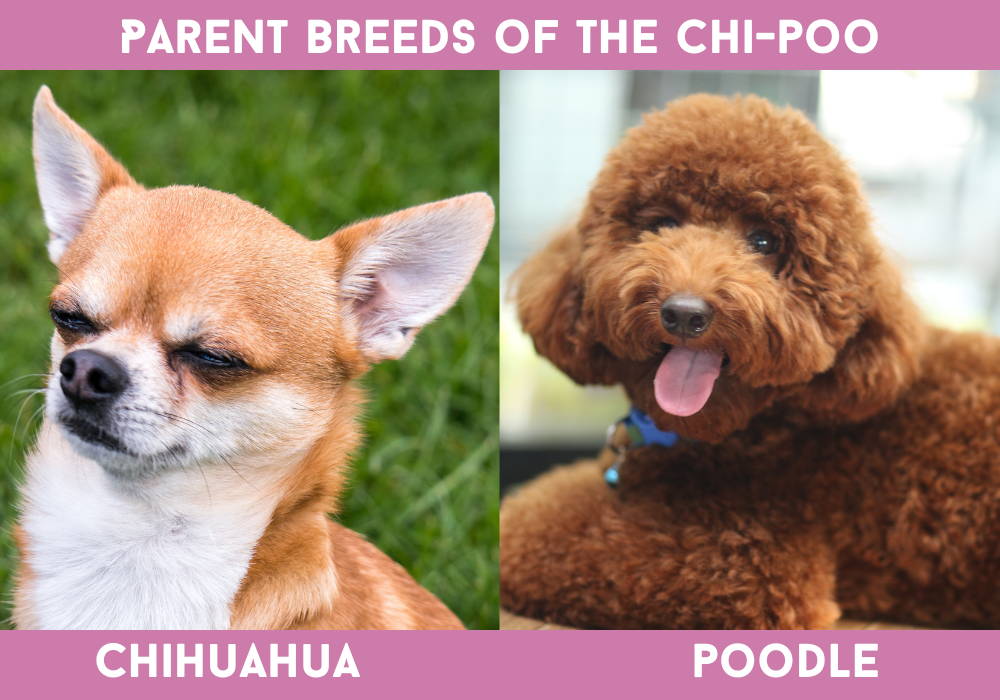 Poodle Chihuahua Mix Appearance
Poodle Chihuahua mixes typically have a medium-sized build, with a long, slender snout and large ears.
They come in a variety of colors, including black, brown, white, and cream.
They usually have a curly or wavy coat, which may require regular grooming.
The height of a Poodle Chihuahua Mix can range from 6 to 9 inches, and the weight can range from 4 to 8 pounds.
As a designer breed, the exact height and weight of the Poodle Chihuahua mix can vary depending on which parent breed they take after more.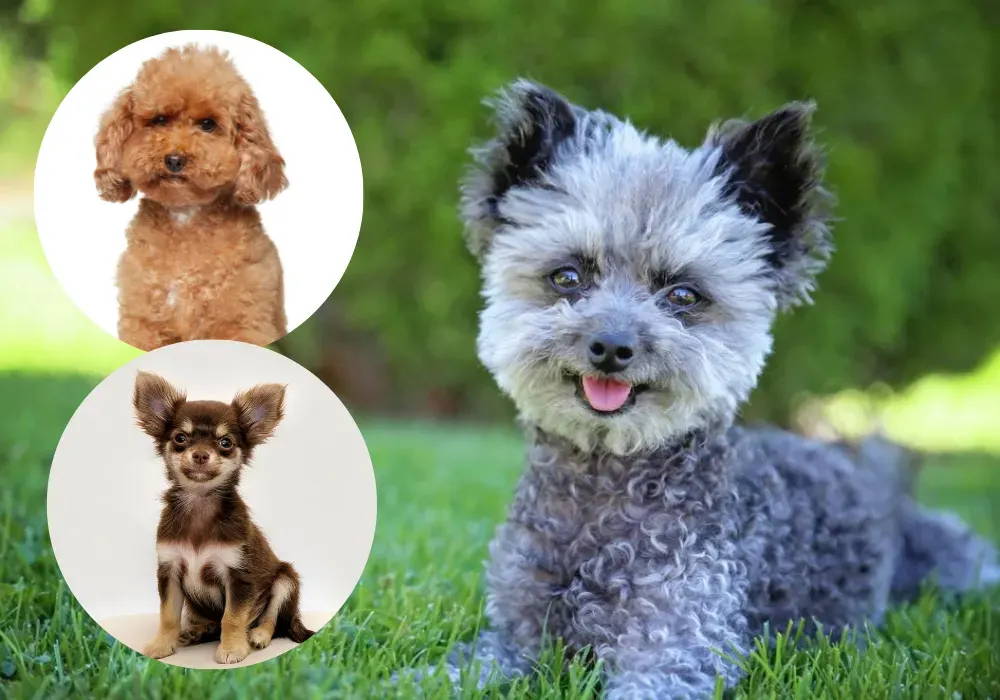 Chihuahuas and Poodles have very different temperaments, so the temperament of a Chihuahua Poodle Mix can vary depending on which traits he inherits from his parents.
However, both the Chihuahua and the Poodle are intelligent, loyal, and loving dogs, so it is likely that the Chihuahua Poodle Mix will inherit these qualities. He may also inherit the high energy level of the Chihuahua and the need for regular exercise.
Chi-Poos are small dogs that are intelligent and eager to please. They are also known for being loyal and protective of their owners.
Chihuahua Poodle Mix dogs are generally good with children and other pets. However, they can be distrustful of strangers and may bark excessively.
They should be socialized at an early age to help prevent these behaviors. Chihuahua Poodle Mix dogs are active and playful, but they can also be calm and quiet when they are in a comfortable environment. They are typically easy to train and make good house pets.
Chihuahuas Poodles mixes can do well with other pets if they are properly socialized from a young age. It's important to introduce them to different types of animals early on so that they can learn to get along.
With that said, some Chi-Poos may be more comfortable around other dogs than other types of animals. They may also become territorial and try to assert themselves as the alpha dog in the home.
Proper socialization and training can help to reduce these tendencies.
The answer to this question depends on the individual dog.
Some Poodle Chihuahua mixes do shed, while others do not. It is thought that Chi-Poos who do not shed are more likely to inherit the Poodle gene for non-shedding. However, even non-shedding Poodle Chihuahua Mix will require regular grooming to prevent their coats from becoming matted and tangled.
In general, Poodle Chihuahua Mixes are low-maintenance dogs that are well suited for families with allergies or sensitivities to pet dander.
One of the most appealing features of Chi-Poo is that they are often touted as being hypoallergenic. This means that they should theoretically cause fewer allergic reactions in people who are allergic to dogs.
However, it's important to keep in mind that there is no such thing as a truly hypoallergenic dog.
Allergies are caused by proteins in a dog's skin, saliva, and urine, and all dogs produce these proteins. However, some breeds (including Poodles) produce less of these proteins than others.
As a result, Chi-Poo mixes may be a good option for people with mild allergies. If you're considering getting one of these dogs, it's important to consult with an allergist to see if you're likely to have a reaction.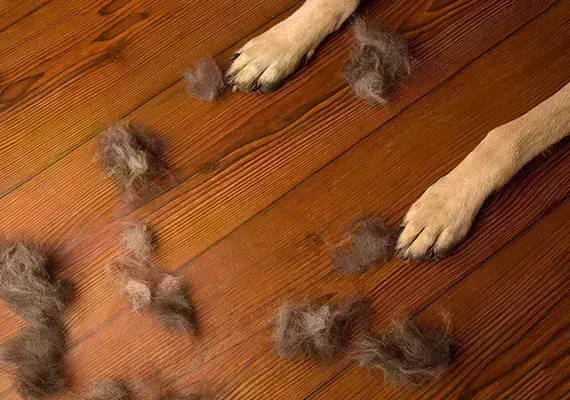 Chi-Poo dogs are Chihuahua mixes and as such can inherit some of the genetic health problems that Chihuahuas are prone to, such as patellar luxation, epilepsy, Von Willebrand disease and tracheal collapse. Chi-poos also have a higher risk for dental problems due to their small jaw size.
As with all small breeds, they are also at risk for hypoglycemia. Additionally, because they are a mix of two toy breeds, they can also inherit health problems that are common to both Chihuahuas and Poodles, such as heart disease and eye problems.
On average, Poodle Chihuahua Mixes tend to live between 12 and 15 years.
How to find a Chi-Poo Puppy?
You can obtain a Poodle Chihuahua mix from a breeder or a rescue organization.
To find a reputable breeder in your area, start by checking local and national organizations online or asking for recommendations from your veterinarian or pet store.
Once you've found a potential breeder, be sure to investigate their reputation and visit their facilities to ensure that the dogs are well-cared for.
Trust us, the joy a poodle Chihuahua mix will bring into your life is well worth the effort it takes to find the perfect breeder!
Finding a breed-specific rescue for Chi-Poos might be challenging since they are a mix. However, you can try Chihuahua or Poodle breed-specific rescues, as they frequently care for mixed
Here are the most well-known Chihuahua rescues in the USA:
Chihuahua Rescue & Transport
https://www.chihuahua-rescue.com/
Texas Chihuahua Rescue – helping small dogs live big dreams
https://texaschihuahuarescue.org/
Arizona Chihuahua Rescue – Big Hearts for Little Dogs
When caring for a Chihuahua Poodle Mix, you must consider grooming, exercising, training, and feeding.
The best way to keep your Chihuahua Poodle Mix's coat healthy is to brush it regularly with a soft-bristled brush.
Start at the head and work your way down the body, taking care to avoid the sensitive areas around the eyes and ears.
Brushing will help to remove any dirt or debris that is lodged in the coat, and it will also help to distribute the natural oils produced by the skin.
In addition, be sure to give your Chi Poo a bath on a regular basis using a mild shampoo designed for dogs. A Poodle Chihuahua Mix's coat should be kept clean and dry to prevent irritation and infection.
The most important thing to remember when training a Poodle Chihuahua Mix is that positive reinforcement is key.
Like all dogs, Poodle Chihuahua Mixes respond best to rewards and praise.
Chihuahua Poodle Mixes are intelligent and eager to please, making them excellent candidates for training.
As with any breed, there are some things to keep in mind when training a Chi Poo. First, these dogs are typically very devoted to their owners and quick to learn commands.
However, they can also be stubborn and independent-minded, so it is important to be consistent and patient when training.
When it comes to feeding your Chihuahua Poodle mix, there are a few things to keep in mind. First of all, it's important to choose a food that is specifically designed for small breeds.
Small breed dogs have higher energy needs and faster metabolisms, so they require a food that is higher in calories and nutrients.
Additionally, you'll want to avoid foods that contain fillers or artificial ingredients. These can be hard for your Chi Poo to digest and can cause health problems in the long run. Instead, opt for a food that is made with high-quality ingredients and contains no artificial additives.
A 15-pound Chi Poo may need anywhere from 1 to 1 3/4 cups of dry food per day, while a 5-pound Chi Poo may only require 1/2 to 1 cup of dry food per day.
The good news is that Chi Poos are relatively low-maintenance when it comes to exercise. A daily walk or play session will suffice for most Chi-Poos.
However, it's important to keep in mind that every dog is different, and some Poodles Chihuahua Mixes may require more or less exercise than others.
Here are some tips for exercising your Chi Poo:
- Take them for a walk or run every day. Chi-Poos are known for being high energy, so a daily walk or run is a great way to help them burn off some steam.
- Play fetch with them. This is a great way to get them running around and using up some of that energy. Make sure to use a soft ball or toy so that you don't injure their teeth.
- Take your Chi-Poo to the dog park. This is a great way for them to socialize with other dogs and get some exercise at the same time. Just make sure that you keep an eye on them, as Chi-Poos can be prone to getting into fights with other dogs.
Male and female Chihuahua Poodle Mixes have a few distinct differences.
First and foremost, males are typically larger than females. Males also tend to be more aggressive and territorial.
Female Chi-Poos are generally more active and playful than males. They also tend to be more affectionate and bond more easily with their human companions.
Is it the Chi-Poo right for you?
Not great with small kids
Poodle Chihuahua mixes are popular dogs for people who want a small, low-maintenance pet. However, they are not well-suited for families with young children.
Chi Poo's tend to be very high-strung and easily excited, which can lead to nipping and biting.
In addition, their small size makes them vulnerable to being injured by enthusiastic toddlers.
For these reasons, families with young children would be better off choosing a different type of dog.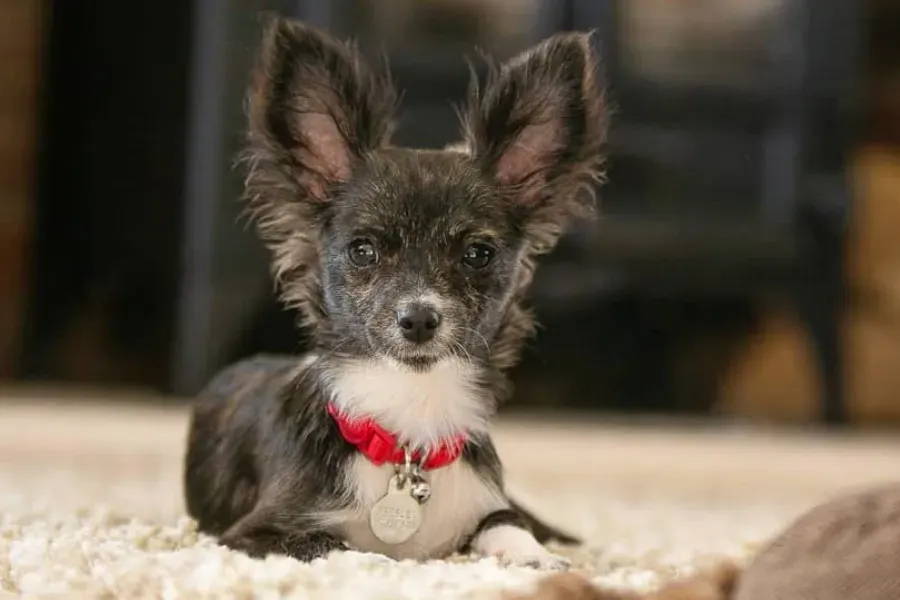 Great for apartment living
The Poodle Chihuahua mix is a hybrid dog breed that is perfect for city dwellers. These dogs are very small, making them ideal for people who live in apartments or other small spaces.
You are a first-time dog owner

You have plenty of time to train a dog
You don't want a yappy dog

You don't want a dog that's difficult to housetrain

You don't want a dog that is excitable and overprotective
Chihuahua Poodle mix FAQs
What is a Poodle Chihuahua Mix called?
A Poodle Chihuahua Mix is also commonly known as a Chi-Poo, a Poochi, or a Poohuahua
What does a Chihuahua Poodle Mix look like?
Chihuahua Poodle Mixes can vary a lot in appearance since they are a mixed breed, but they typically have the small stature of a Chihuahua with the coat type of a Poodle. They may have either long or short fur, and it is often curly. The colors of their coat can also vary widely.
How long do Chihuahua Poodle Mixes live?
The average lifespan of a Chihuahua Poodle Mix is 12-15 years.