Pitbull Chihuahua Mix (Chipit) Breed information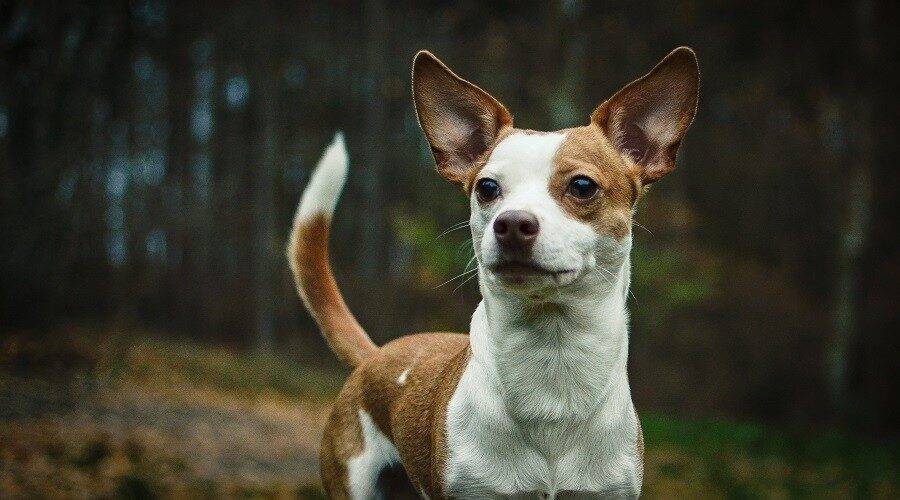 As the proud owner of a Chihuahua Pit Bull Mix, I can attest to the fact that this is one rare dog. Unless you live in a big city, it's unlikely that you'll ever see one.
So, what exactly is a Pit Bull Chihuahua mix? This rare Chihuahua mix is known for being friendly, intelligent, and easy to train. In this blog post, we'll introduce you to the Chipit Dog and provide some tips for training and caring for this unique pup. So without further ado, let's meet the Pitbull Chihuahua mix!
Pitbull Chihuahua mix Quick Facts
white, tan, gold, black with brown and white markings.
experienced dog owners with a very active lifestyle
spunky, playful, active, extremely protective of their family.
Pitbull Chihuahua mix Origins
The Chihuahua is a small breed that most likely originated in Mexico. The exact origins of the Chihuahua are unknown, but it is believed to be a descendant of the Techichi, a small, mute dog that was kept by the Maya and Aztec people.
The Techichi was used for various purposes, including as a companion animal and as a offering to the gods. It is also thought that the Techichi may have been bred with other small breeds, such as the Chinese Crested, which resulted in the modern-day Chihuahua.
The Chihuahua has become a popular pet all over the world thanks to its compact size and sassy attitude.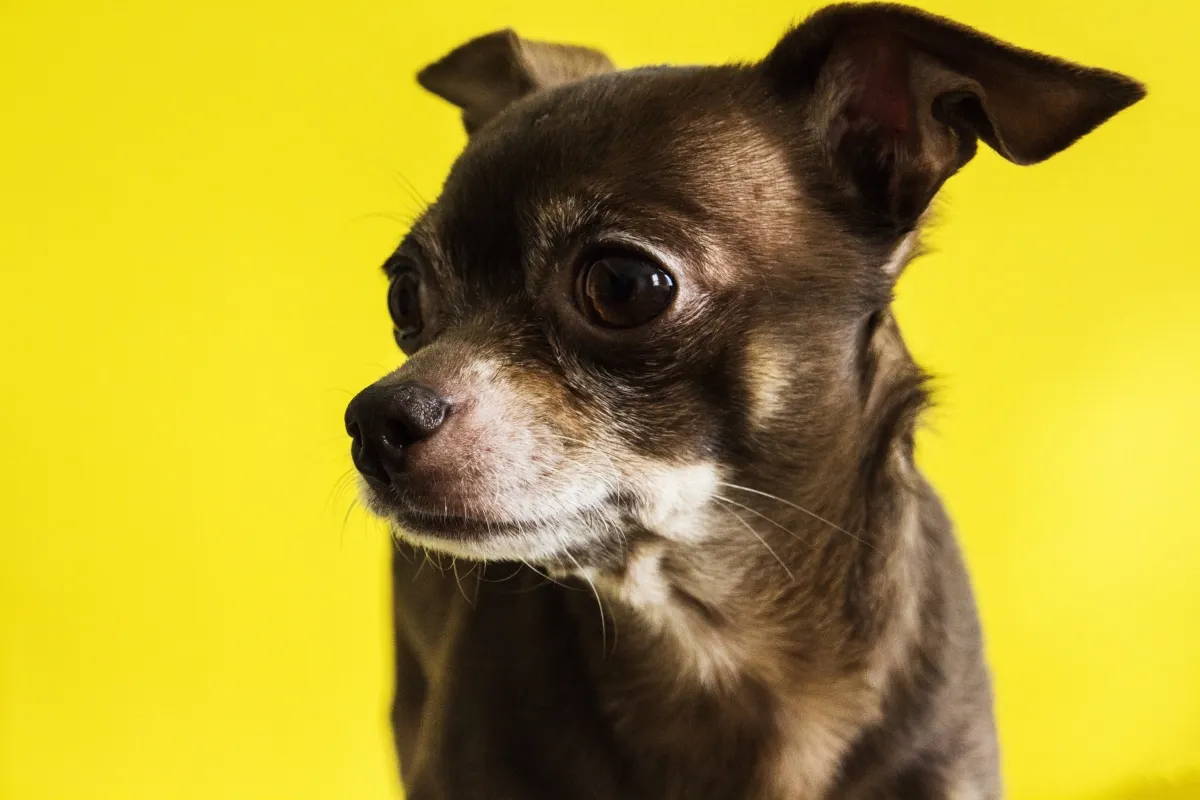 The American Pit Bull Terrier (APBT) is a dog breed that has its origins in the United Kingdom. The APBT was used for bull-baiting, an activity in which a bull was tethered to a post and a dog was released into the ring to attack it.
This practice was declared illegal in 1835, and the APBT became instead a popular fighting dog.
It was brought to the United States in the late 1800s by English immigrants, and rose to popularity as a family pet during World War II.
However, since the 1970s, the APBT has been demonized by the media, and Pit Bulls have frequently been used as "bait" dogs in illegal dog fighting operations. As a result of these negative associations, Pit Bulls are often misunderstood and mistreated. Despite their reputation, Pit Bulls can make loyal, loving, and gentle companions if they are raised in a nurturing environment.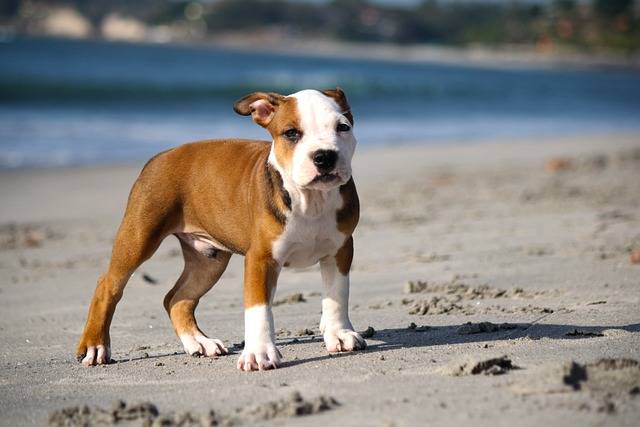 The Pitbull Chihuahua mix is a mixed breed that is the result of breeding a Chihuahua with a Pit Bull. The first recorded instance of this crossbreed was in the early 2000s, though it is likely that the breed has existed for much longer.
The Chipit is not recognized by any major kennel club, but it is gaining in popularity due to its unique appearance and temperament.
The Pitbull Chihuahua mix typically inherits the small size and elongated head of the Chihuahua, along with the short coat of the Pitbull.
However, they also tend to inherit the Pit Bull's muscular build and square jaw. This combination often results in a dog that is charming and good-natured, yet still possesses a strong protective instinct.
Though they are still relatively rare, Chipits are becoming more common as people become aware of their existence and desirability as pets.
Pitbull Chihuahua Mixes are not recognized by the A.K.C.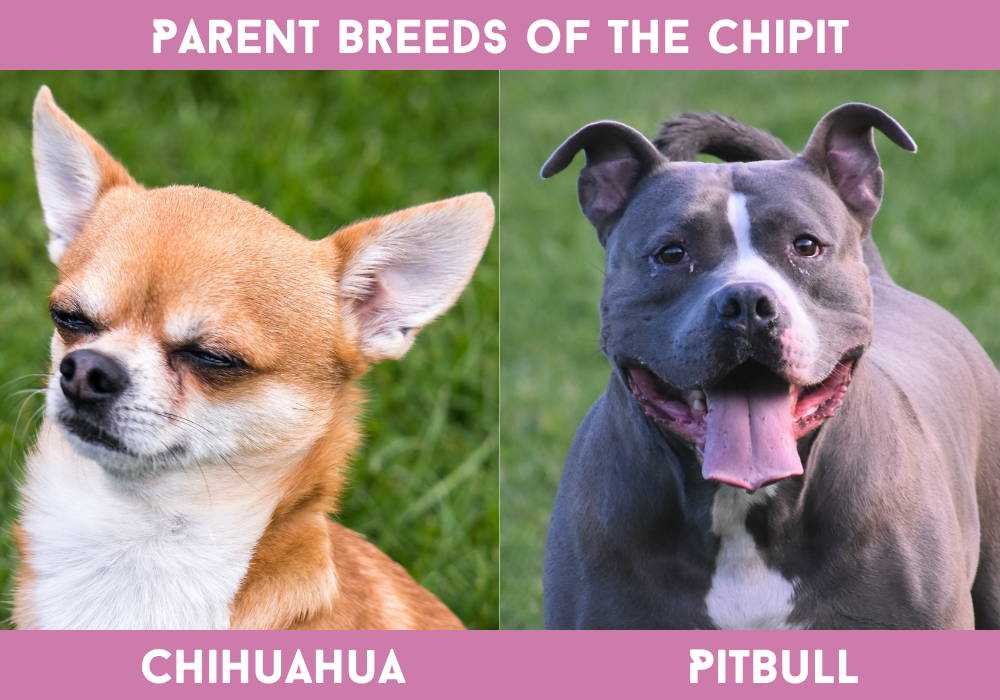 Pitbull Chihuahua mix Appearance
The Pitbull Chihuahua mix inherits the broad, muscular build of the Pitbull parent, along with the small size and rapid metabolism of the Chihuahua.
This combination of traits results in a dog that is surprisingly agile and athletic, with plenty of energy to spare.
They may also have the longer fur of a Chihuahua, or the short coat of a Pit bull.
Pittbull Chihuahua mixes can come in a variety of colors, including black, white, brown, and brindle.
Chihuahua Pit Bull mixes are medium-sized dogs, and typically weigh between 30 and 50 pounds. They typically stand between 12 and 16 inches tall at the shoulder.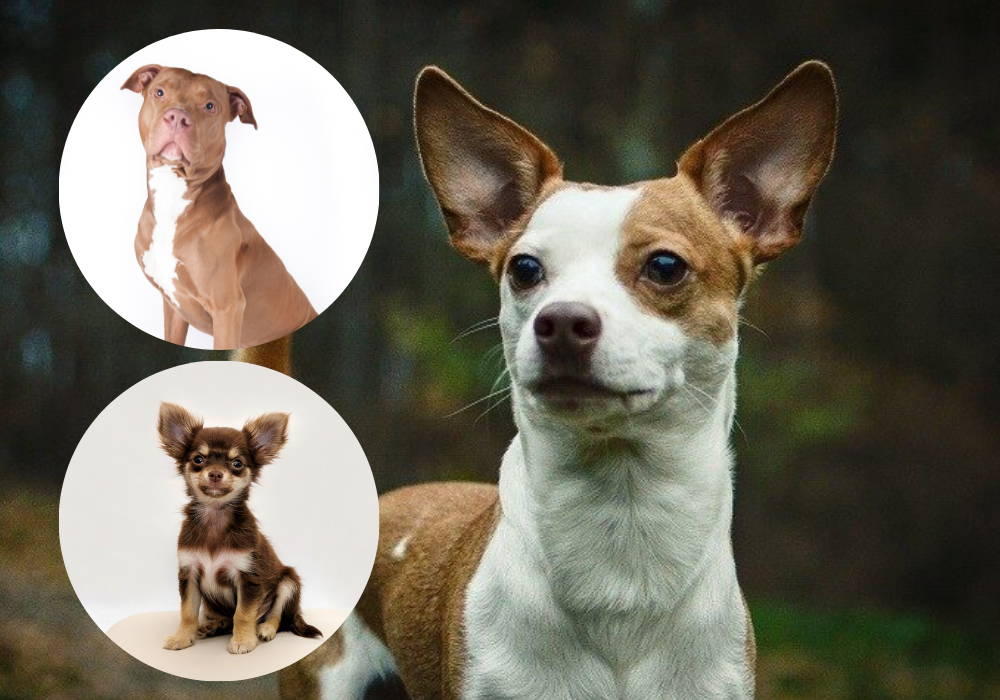 Pitbull Chihuahua mix Temperament
Chihuahua and Pit Bulls have very different temperaments, so the mix can vary greatly in terms of personality. However, most mixes tend to be loyal and affectionate, with a high energy level.
They are also known for being intelligent and trainable. Pit Bull Chihuahua mixes can make great family pets, but they may not be suitable for homes with small children or other pets. Potential owners should research both breeds before deciding if this type of dog is right for them.
From the Pitbull, Chipits are usually intelligent and easy to train, but they can also be stubborn and willful. Pit Bulls are a type of dog that is often misunderstood. They have a reputation for being aggressive, but this is not always the case. In fact, Pit Bulls can be very gentle and loving dogs. They are also loyal and protective of their families.
From the Chihuahua, Chipits can be high-strung and anxious, especially if they do not receive enough human interaction.
How to find a Chipit Puppy?
Chipits are rare and sought after due to their appearance and loyalty. Remember that mixed puppies inherit traits from both parents, both good and bad. When choosing a Chihuahua Pitbull mix puppy, it's important to consider the personality and needs of two different dogs.
Although mix breeds are generally healthier than pure breeds, they can still be prone to diseases inherited from their parents. Always research how to identify healthy animals before making a purchase.
If you're considering a Chihuahua Pitbull mix, it's a great idea to start by adopting one. Look for Chippit mixes in your local rescue groups or shelter. You can also contact your city or state's shelter. Not only will you save money, but you'll also provide a home for a wonderful dog.
To find a specific breed, you can visit websites such as petfinder.com and adoptapet.com.
Here are the most well-known Chipit rescues in the USA:
Saving Pitbulls - Help Save Pitbulls
https://pinupsforpitbulls.org/
Pit Bull Rescue Central
California Pit Bull Rescue
If you're thinking of getting a Chihuahua Pitbull mix, it's best to avoid buying from online ads or pet stores. They often sell puppies from puppy mills, where dogs are bred without regard for their health.
Instead, look for a local breeder who welcomes visitors and allows you to see their facility.
A reputable breeder will have medical records for the puppies and their parents, ensuring their health. When you visit the kennel, make sure it's clean and spacious, indicating proper care for the dogs and the opportunity for them to interact with others.
Good breeders also provide guidance and can assess if you're ready to own a dog. Ask them questions about dog ownership to get an idea of what to expect when taking care of one.
Pitbull Chihuahua mix and other pets
The answer may surprise you.
Although Pitbulls have a reputation for being aggressive, Chihuahuas are actually one of the most friendly dog breeds. In fact, Pitbull Chihuahua mixes are usually pretty good with other animals.
Of course, every dog is different, so it's always best to introduce your new pet to your other animals gradually to make sure that everyone gets along. But if you're looking for a dog that is likely to get along with your other pets, the Pitbull Chihuahua mix is a great option.
Pitbull Chihuahua mix Shedding
One question that potential owners often have about Chihuahua Pitbull Mixes is whether or not they shed.
Unfortunately, there is no easy answer to this question as it can vary depending on the individual dog.
However, in general, Chihuahua Pitbull Mixes do tend to shed more than other breeds .
This is due to the fact that they have both short and long coats of fur. As a result, they require regular grooming in order to keep their coat healthy and free of tangles.
Chihuahua Pitbull mixes are not hypoallergenic.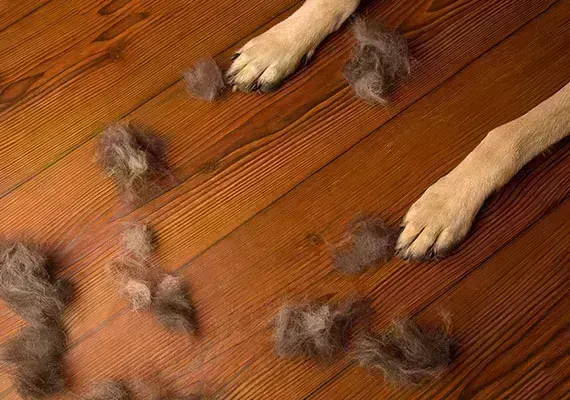 Pitbull Chihuahua mix Health
Though their exact lifespan is impossible to predict, Chihuahua Pitbull Mixes typically live between 10 and 15 years.
Chihuahua Pitbull Mixes are relatively healthy dogs, though they are prone to some health problems that are common to both Chihuahuas and Pit Bulls, such as hip dysplasia.
Pitbull Chihuahua mixes can also be prone to heart problems. The Chihuahua part of the mix is particularly susceptible to a condition called patent ductus arteriosus, which is a congenital heart defect. This defect can cause the heart to work harder than it should, and it can lead to other serious problems, such as heart failure.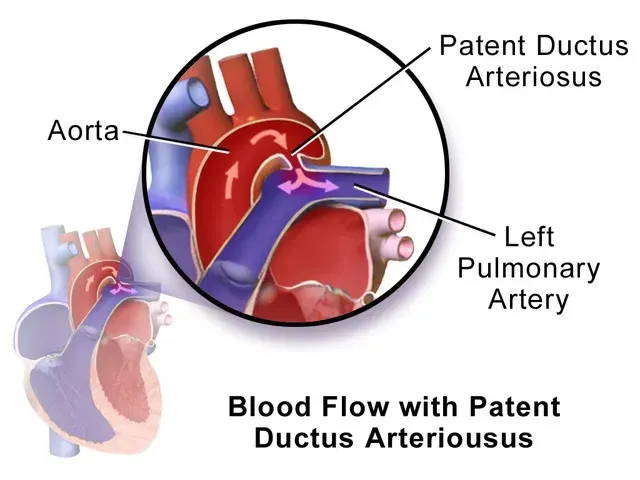 Hip dysplasia is a
congenital disorder
that causes the
hip joint to not develop properly
. This can lead to
pain, lameness, and arthritis
. Chihuahua Pitbull Mixes are especially prone to this condition because of their
small size and short legs
.
If you are considering adopting a Chihuahua Pitbull Mix, make sure to ask the breeder about the parents' hips. You should also have your dog checked by a veterinarian at least once a year.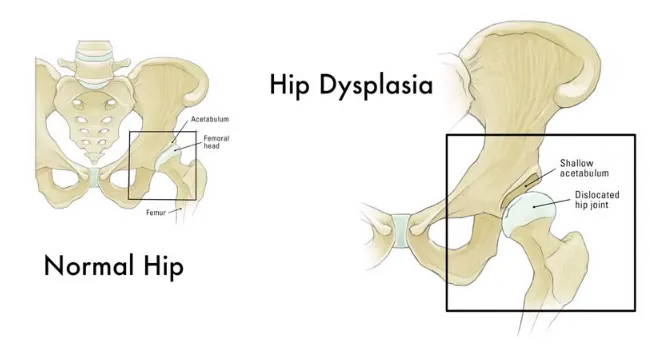 Pit Bull Chihuahua mixes can also be prone to another condition called pulmonic stenosis, which is a narrowing of the pulmonary valve. This condition can also cause the heart to work harder, and it can be fatal if left untreated.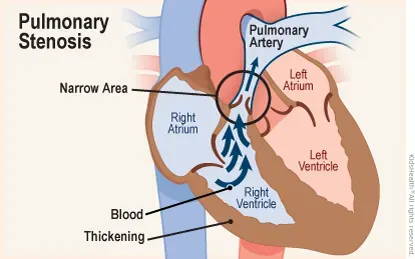 Pitbull Chihuahua mix Care
If you're thinking of adding a Pitbull Chihuahua mix to your family, there are a few things you need to know about their care.
Chihuahua Pitbull Mixes do require some special care when it comes to their coat. Here are some tips on how to take care of your Chipit's coat:
- Pitbull Chihuahua mixes have a double coat, which means they shed twice a year. During shedding season, it is important to brush your them daily to remove loose hair and help reduce shedding.
- Pitbull Chihuahua mixes should be bathed once a month with a dog shampoo that is designed for double-coated breeds. Be sure to avoid the eyes and ears when bathing them.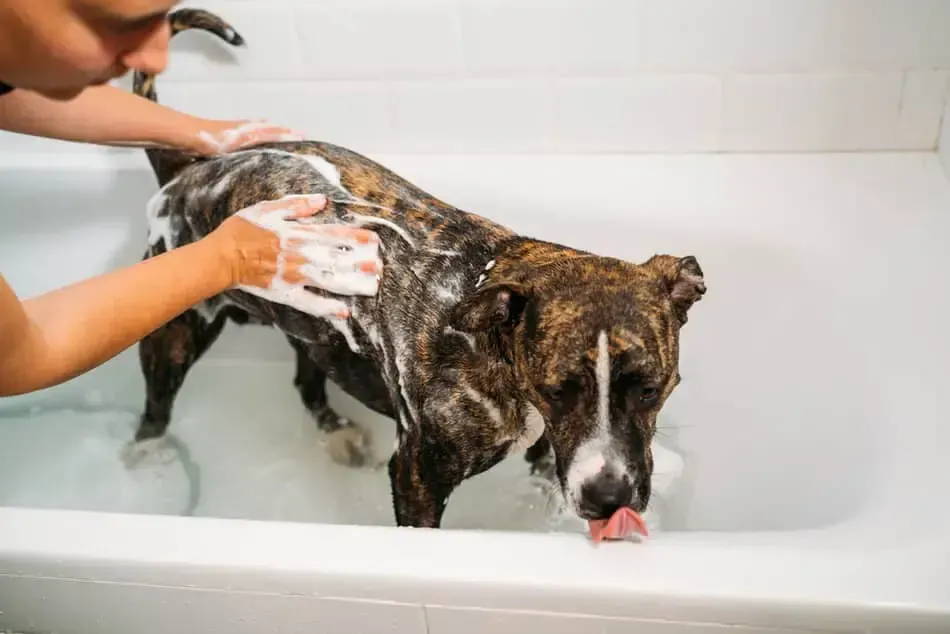 Chihuahua Pitbull Mixes are intelligent dogs and learn quickly. However, they can also be stubborn and headstrong, so it's important to be firm yet consistent with training. Start with basic obedience commands such as sit, stay, come and down. Be patient and reward your dog with treats or praise when he or she does something correctly. Avoid using negative reinforcement such as scolding or punishment, as this can make Chihuahua Pitbull Mixes anxious or wary of you.
One common issue with Chipits is aggression towards other animals. This is often the result of mistrust or fear, and it can be difficult to socialize a Chipit who has developed aggressive behaviors.
Another problem that Pitbull Chihuahua mixes may have is separation anxiety. This can be caused by a lack of human interaction, and it can lead to destructive behaviors such as chewing or digging. If you are considering adopting a Pitbull Chihuahua mix, it is important to be aware of these potential issues and to work with a reputable breeder or trainer to ensure that your dog is properly socialized.
Pitbull Chihuahua mixes are generally active and playful dogs, so they need a diet that is high in proteins and fats to help them maintain their energy levels.
In addition, since they are prone to weight gain, it is important to control their portion sizes and avoid overfeeding. Treats should also be given in moderation. Overall, Chihuahua Pitbull Mixes need a nutritious diet that is well-balanced and tailored to their individual activity levels in order to stay healthy and happy.
Pitbull Chihuahua mixes have some specific exercise requirements that potential owners should be aware of. Chihuahua Pitbull Mixes are high energy dogs that need at least an hour of exercise every day.
This can include walks, runs, games of fetch, or any other activity that gets your dog moving. Without enough exercise, Chihuahua Pitbull Mixes can become restless and destructive.
In addition, Chipits need plenty of mental stimulation to stay happy and healthy. Games, puzzles, and training exercises are all great ways to keep your Chihuahua Pitbull Mix engaged. With the right amount of exercise and stimulation, Chihuahua Pitbull Mixes make wonderful companions.
Male vs Female Pitbull Chihuahua mixes
One factor to consider is size. Male Chihuahua Pitbull Mixes tend to be slightly larger than females, with an average weight of around 15 pounds compared to 12 pounds for females. This can be important if you're looking for a dog that will stay small enough to live in an apartment or other confined space.
Another difference between male and female Chihuahua Pitbull Mixes is energy levels. Males tend to be more high-energy than females and may require more exercise and attention. However, this isn't always the case - some individual dogs may have higher or lower energy levels regardless of gender.
Is it the Pitbull Chihuahua mix right for you?
For owners with an active lifestyle, a Pitbull Chihuahua mix can be the perfect companion.
These dogs are full of personality and life, and they will always be up for a game of fetch or a walk around the block. So if you're looking for a furry friend who can keep up with your busy lifestyle, a Chipit may be the perfect choice.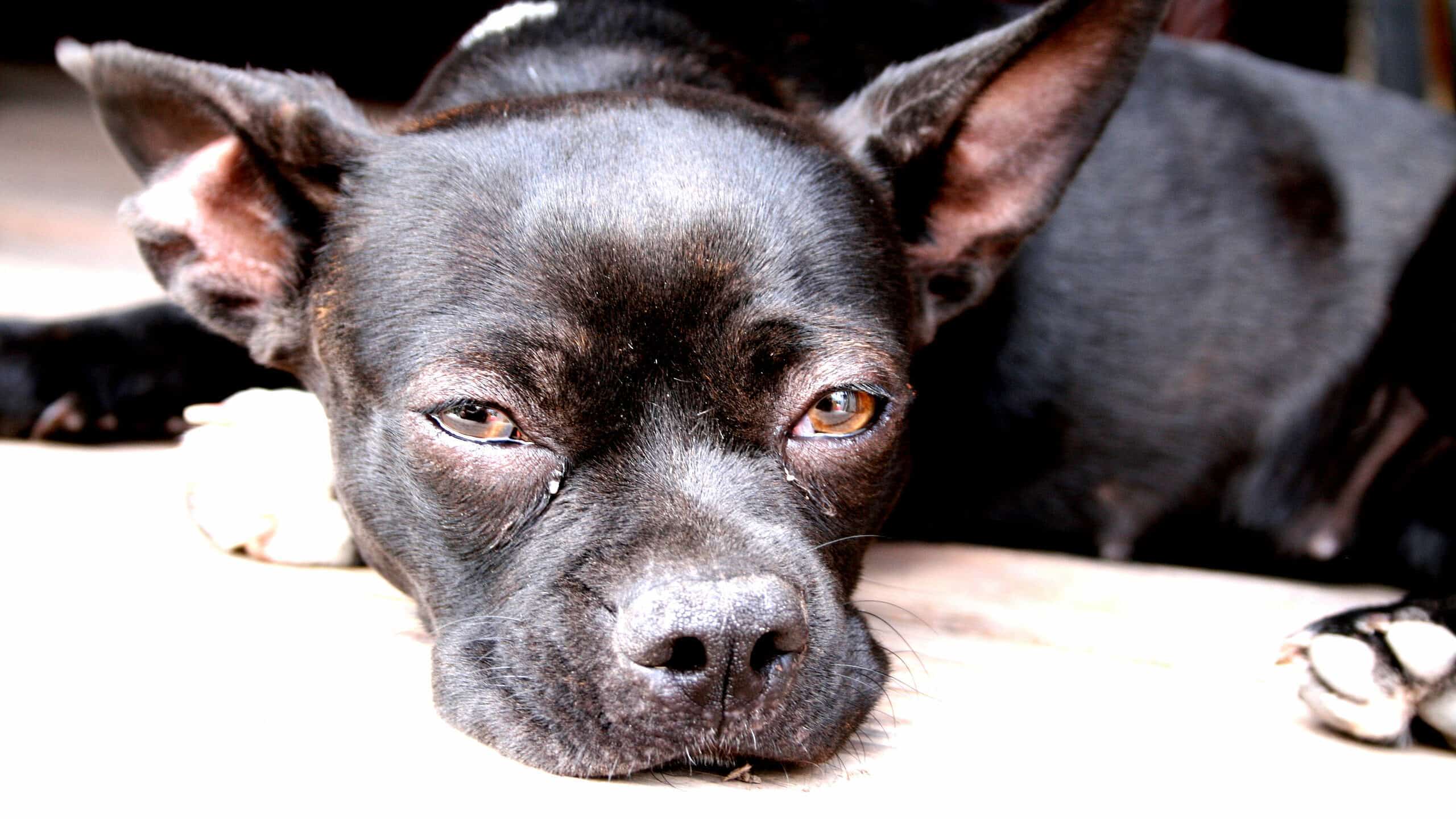 Chihuahua Pit bull mixes are not ideal pets for families with small children.
While they can be sweet and affectionate, they can also be aggressive, especially if they feel threatened or are protecting their owner. Pit Bulls are notoriously powerful dogs, and Chihuahuas are known for being high-strung and easily scared.
As a result, Pitbull Chihuahua mixes can be unpredictable and difficult to control.
You want a loyal and lively dog

You want a dog that's easy to train

You have a very active lifestyle
You have young children or toddlers

You don't have time for a dog

You don't want a territorial dog
Pitbull Chihuahua mix FAQs
What is a Pitbull Chihuahua Mix called?
A Chihuahua Pitbull mix is often called a Chipit or Chiptole.
What does a Pitbull Chihuahua Mix look like?
Chipits generally have the head and body of a Chihuahua with the colors and markings of a Pitbull. Chihuahua Pitbull mixes typically weigh between 10 and 25 pounds.
What is the life expectancy of a Pitbull Chihuahua Mix?
The average life expectancy of a Chihuahua Pitbull mix is 12-15 years.